Greetings to all! A few days ago I published the last chapter of the first story arc of this saga I'm creating, I honestly didn't plan to end up being so long and extend to 13 chapters but I think I was struck by inspiration.
So I think that the right thing to do is to have a post with a more comfortable access for those who want to read all the chapters of this arc without having to go through the most recent one and open link by link. But I also think it's fair to make a brief review of this story since I never did it, I started writing and publishing without giving a clear premise of what it all consists of.
¡Saludos a todos! Hace unos días publiqué el último capítulo del primer arco argumental de esa saga que ando creando, sinceramente no tenía pensado que terminara siendo tan largo y se extendiera a 13 capítulos pero creo que me pegó fuerte la inspiración.

Por lo que pienso que lo correcto es tener un post donde esté un acceso más cómodo para aquellos que deseen leer todos los capítulos de este arco sin tener que pasar por el más reciente e ir abriendo enlace por enlace. Pero también creo justo el hacer una breve reseña de esta historia ya que nunca la hice, empecé a escribir y publicar sin dar una premisa clara de en qué consiste todo.
---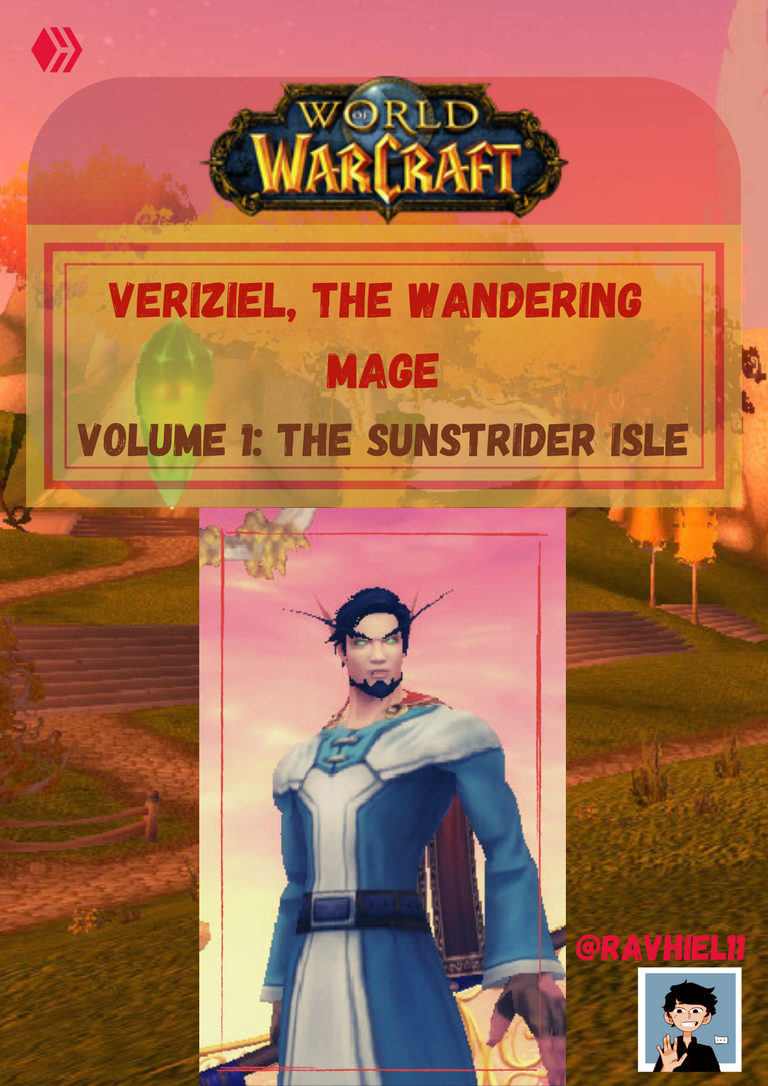 Made in Canva
---
ENGLISH
It is a fanfiction created using the World of Warcraft universe, specifically from the beginning of the expansion "The Burning Crusade". It shows in a canon way the most important elements so as not to alter the continuity but how the story is lived and what happens between different elements is totally original, in some cases, I have altered a little what some of the quests we see in the game consist of just to add more narrative and context since many quests actually provide important information.
ESPAÑOL
Es un fanfiction creado usando el universo de World of Warcraft, específicamente desde los inicios de la expansión "The Burning Crusade". Muestra de manera canon los elementos más importantes de modo de no alterar la continuidad pero cómo se vive esa historia y lo que ocurre entre diversos elementos es totalmente original, en algunos casos, he alterado un poco en qué consisten algunas cosas de las misiones que vemos en el juego solo para añadir más narrativa y contexto ya que muchas misiones de hecho aportan información importante.
---
"It has been many months since Arthas Menethil along with his army of Undead headed for the lands of Quel'thalas, ravaging, destroying and slaughtering 90% of the Quel'dorei population including the king Anesterian Sunstrider and even corrupting the Sunwell, an element practically sacred and essential to all elves for millennia. The survivors, now called Sin'dorei in honor of the fallen and as a oath of their assured revival, were in the process of recovering both physically and emotionally and rebuilding what was possible of their kingdom that was being threatened with total extinction. Among those survivors was a young elf named Veriziel who lost his parents and older brother in that attack and found himself aimlessly among the refugees on Sunstrider Isle, an island known to be a center of magical study and research. In his depression, Veriziel could not find a way to motivate himself and get up, clinging to his stubborn ideas of resembling his father and brother who were rangers who excelled in their job, he tried to imitate them only to fail again and again falling deeper into his depression, leaving aside what he really wants to be, an excellent magic user".
"Thus, after several situations, Veriziel takes the courage to take the path to accept who he is and what he wants to be, he clings to his magic and begins his journey not only to improve in his arts but also to honor the memory of his family, help raise Quel'thalas and its capital city Silvermoon and be a Sin'dorei of which he can be proud of himself. The problem is that he himself does not have much confidence in his abilities which prevents him from being more determined but in this process he will meet different people and take missions that will not only make him get closer to the goal he has found but also to know himself better, to understand what holds him back facing his insecurities and to grow as an individual. Facing the unknown and now that he has no home to return to and no family to take refuge in, he has to accept that the world is wider than he thought and find the answers to all the questions he has had and will continue to create".
"Han pasado muchos meses desde que Arthas Menethil junto con su ejército de No-muertos se dirigió a las tierras de Quel'thalas, arrasando, destruyendo y asesinando al 90% de la población Quel'dorei incluyendo al rey Anesterian Sunstrider hasta incluso corromper a la Fuente del Sol, un elemento prácticamente sagrado y esencial para todos los elfos desde milenios. Los sobrevivientes, ahora llamados Sin'dorei en honor a los caídos y como muestra de su asegurado resurgir, se encontraban en proceso de recuperación tanto física como emocional y reconstruyendo lo posible de su reino que estaba siendo amenazado con caer en la extinción total. Entre esos sobrevivientes se encuentra un joven elfo llamado Veriziel que perdió a sus padres y hermano mayor en ese ataque y se encontraba sin rumbo entre los refugiados en la Isla Caminante del Sol, una isla conocida por ser un centro de estudio e investigación mágica. En su depresión, Veriziel no conseguía una manera de motivarse y levantarse, aferrado a sus tercas ideas de parecerse a su padre y a su hermano que eran forestales que destacaban en su oficio, trató de imitarlos para solo fracasar una y otra vez cayendo más profundo en su depresión, dejando a un lado lo que en verdad desea ser, un excelente usuario de magia."
"Es así como tras varias situaciones Veriziel se arma de valor para emprender el camino a aceptar quien es y lo que desea ser, se aferra a su magia y empieza su camino no solo para mejorar en sus artes sino también para honrar la memoria de su familia, ayudar a levantar a Quel'thalas y su ciudad capital Lunargenta y ser un Sin'dorei del cual pueda estar él mismo orgulloso. El problema es que él mismo no tiene mucha confianza en sus capacidades lo cual le evita ser más decidido pero en este proceso conocerá a diferentes personas y tomará misiones que no solo le harán acercarse poco a poco a la meta que ha encontrado sino también a conocerse mejor, a entender aquello que lo frena enfrentándose a sus inseguridades y a crecer como individuo. Enfrentarse a lo desconocido y que ahora que no tenía un hogar al cual regresar ni una familia a la cual refugiarse, le toca aceptar que el mundo es más amplio de lo que creía y encontrar las respuestas a todas las preguntas que ha tenido y que seguirá creando".
---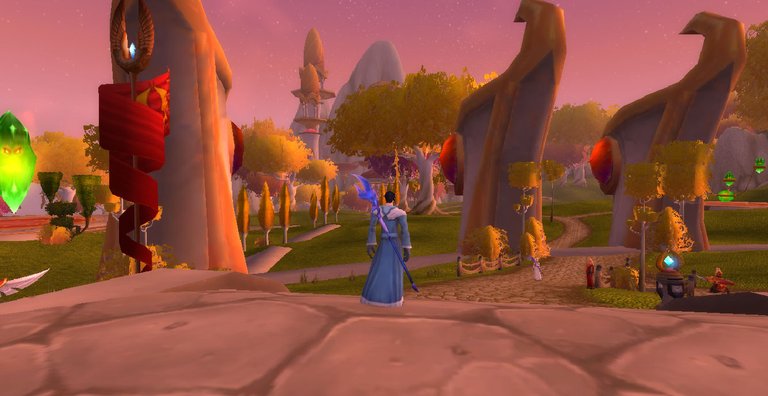 Screenshot of my playthrought taken by me
---
Arc 1 tells all his first steps and decisions on the Sunstrider Isle, the first quests and his first interactions with the offensive magic. We see through Veriziel's eyes the situation on the island after Arthas' attack and how this affects him from his perspective and the psychological impact it has had on him and the refugee population.
This first arc (or volume if you want to look at it that way) comprises the following:
El arco 1 cuenta todos sus primeros pasos y decisiones en la Isla Caminante del Sol, las primeras misiones y sus primeras interacciones con la magia ofensiva. Se ve a través de los ojos de Veriziel la situación en la isla tras el ataque de Arthas y cómo afecta esto desde su perspectiva y el impacto psicológico que ha tenido en él y en la población refugiada.
Este primer arco (o volumen si lo quieren ver así) comprende lo siguiente:
---
PROLOGUE
CHAPTER 01: The First Quest
CHAPTER 02:The lynx & the children
CHAPTER 03: The training
CHAPTER 04: Shrine of Dath'Remar
CHAPTER 05: The thirst, the madness, the desperation that consumes from within.
CHAPTER 06: A difficult task
CHAPTER 07: Inside the Falthrien Academy
CHAPTER 08: Felendren, the banished one: The eternal thirst for magic
CHAPTER 09: Broken spirit and body
CHAPTER 10: The delusions of denial
CHAPTER 11: Embracing the shadow
CHAPTER 12: Salvation
CHAPTER 13: The decision
---
All chapters are in English and Spanish and have images taken from the game to give a graphic representation of some parts of the story and make it more like reading a light novel.
Todos los capítulos están en español y en inglés y cuentan con imágenes tomadas del juego para dar una representación gráfica de algunas partes del relato y hacerlo más parecido a leer una novela ligera.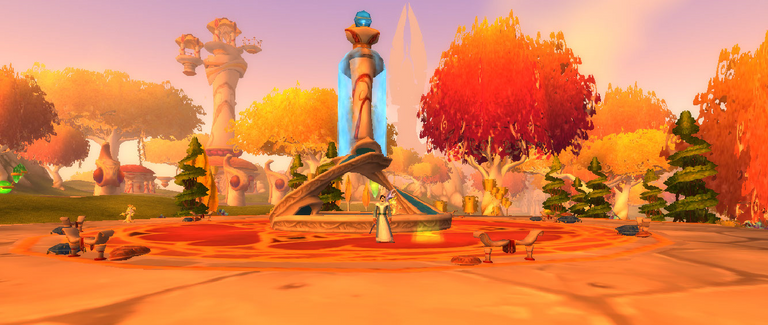 Screenshot of my playthrought taken by me
---
This fanfiction is in fact the first one I've done, or rather, it's the first story I've done in general. I've always been one of those who imagines scenarios but never ends up capturing them on paper or in any way (hence the clumsy writing that I'm sure you will have found throughout the chapters) and since World of Warcraft has been one of my favorite franchises for many years, I wanted to create something there, it was not enough just to live the story that the game gives you but also that I felt and still feel the need to contribute something somehow, to create the story of a character and take it as far as possible. I wanted to give some life to that idea of the characters we use in the game, to give them personality, criteria, a feeling, their vision of life. Usually when we play those games we just venture out to take quests, kill or search for what we need, upgrade equipment and maybe enjoy some of the story but we don't always stop to think what that character might feel if he or she were real. Who is he or she? Would he or she agree with some things? What kind of being is the one you've created? Why would he or she prefer to use a sword or be a priest? It's fun to play with those possibilities and I've tried to do that in a story.
I want to thank everyone who has read the chapters and found something enjoyable in them. I know I've made some mistakes and that there are parts that maybe aren't very interesting or could have been better, I keep learning at every moment and I appreciate the feedback I've had from several of you, even if it doesn't seem like it, I try to be more constant with the story posting but sometimes there are things that get out of my control and I don't want to write something just for the sake of writing.
See you at the beginning of the next arc "The Falconwing Square".
Este fanfiction es de hecho el primero que hago, mejor dicho, es la primera historia que hago en general. Siempre he sido de los que imagina escenarios pero nunca termina plasmándolos en papel o de alguna forma (por ello las torpezas de redacción que de seguro habrán encontrado a lo largo de los capítulos) y dado que World of Warcraft ha sido de mis franquicias favoritas desde hace muchísimos años, quise crear algo ahí, no me era suficiente el solo vivir la historia que el juego te brinda sino también que sentía y aún sigo sintiendo la necesidad de aportar algo de alguna manera, de crear la historia de un personaje y llevarlo tan lejos como sea posible. Quería darle algo de vida a esa idea de los personajes que usamos en el juego, darle personalidad, criterios, un sentimiento, su visión de la vida. Por lo general, cuando jugamos esos juegos solo nos aventuramos a tomar misiones, matar o buscar lo necesario, mejorar el equipo y tal vez disfrutar algo de la historia pero no siempre nos detenemos a pensar que podría sentir ese personaje de ser real ¿Quién es él o ella? ¿Estaría de acuerdo con algunas cosas? ¿Qué clase de ser es el que has creado? ¿Por qué prefiere usar una espada o ser un sacerdote? Es divertido jugar con esas posibilidades y he tratado de hacerlo en una historia.
Quiero agradecer a todos los que han leído los capítulos y que han encontrado algo agradable en ellos. Sé que he cometido algunos errores y que hay partes que tal vez no sean muy interesantes o que pudieron ser mejor, sigo aprendiendo en cada momento y agradezco el feedback que he tenido de varios de ustedes, aunque no lo parezca, trato de ser más constante con la publicación de la historia pero a veces hay cosas que se me salen de mi control y no quiero escribir algo solo por escribir.
Nos vemos en el inicio del próximo arco "La Plaza Alalcón"
---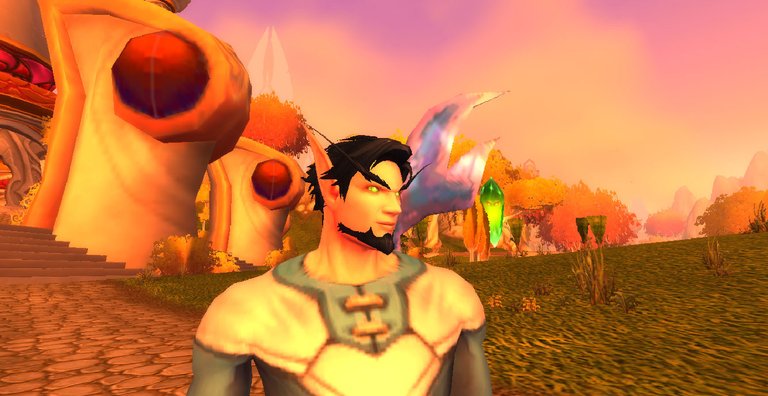 Screenshot of my playthrought taken by me
---

---
Check out my latest posts: