Hello friends, good morning to you all hope you all are doing perfectly fine, I was equally fine too not until I was struck down with malaria and it came with a very severe headache and I was just left so weak and helpless unable to work but or do any hard job cause the headache was so severe and I had an urgent of my client I was I was supposed to deliver to him before tomorrow morning, as you know tomorrow is Saturday and Saturdays are for occasions. So my client has a wedding he was suppose to attend tomorrow so I just had to make sure his outfit was ready by tomorrow morning so he can attend his function and I will be free of much worries 😂 or guilt of disappointing him. In other for such occurrences I just had to force myself to complete it despite my health challenge, thank God I did. Adding to the list this week has been so super busy for me I had to get lots of things fixed and running around too maybe that contributed to my sudden malaria but I trust I'll be fine soon.
So friends it's my pleasure to share with you all an outfit I just concluded for my client to use it to a wedding tomorrow morning so guys stay connected to your preferred brand while I take you on a very interesting adventure @smilestitches😊.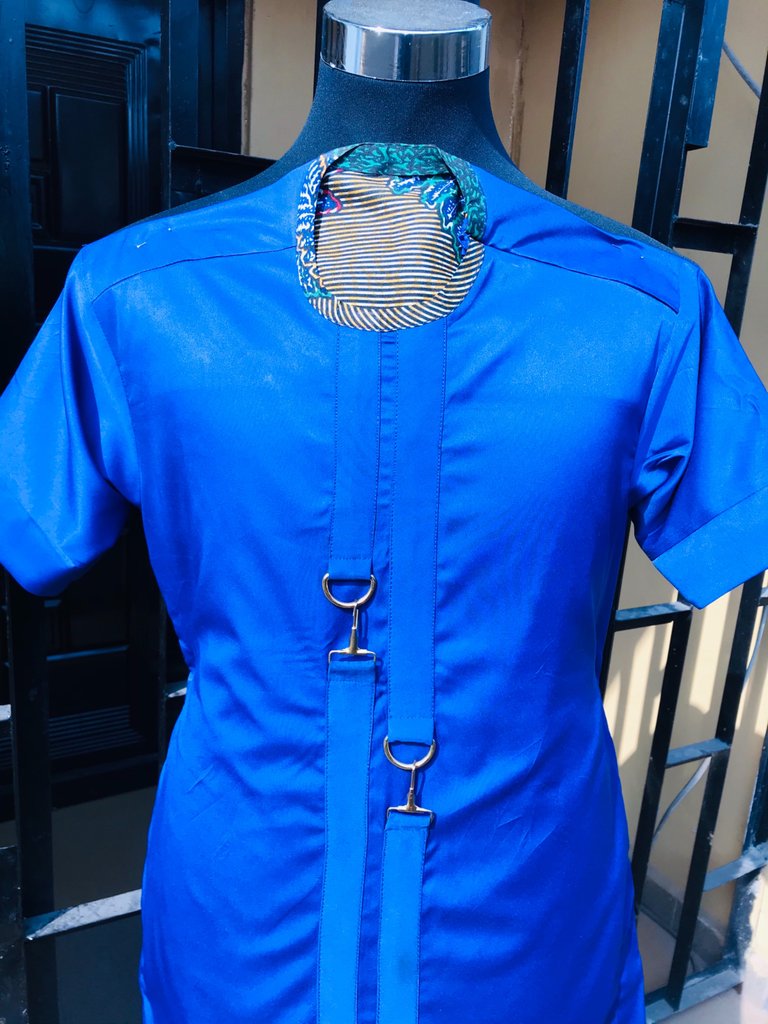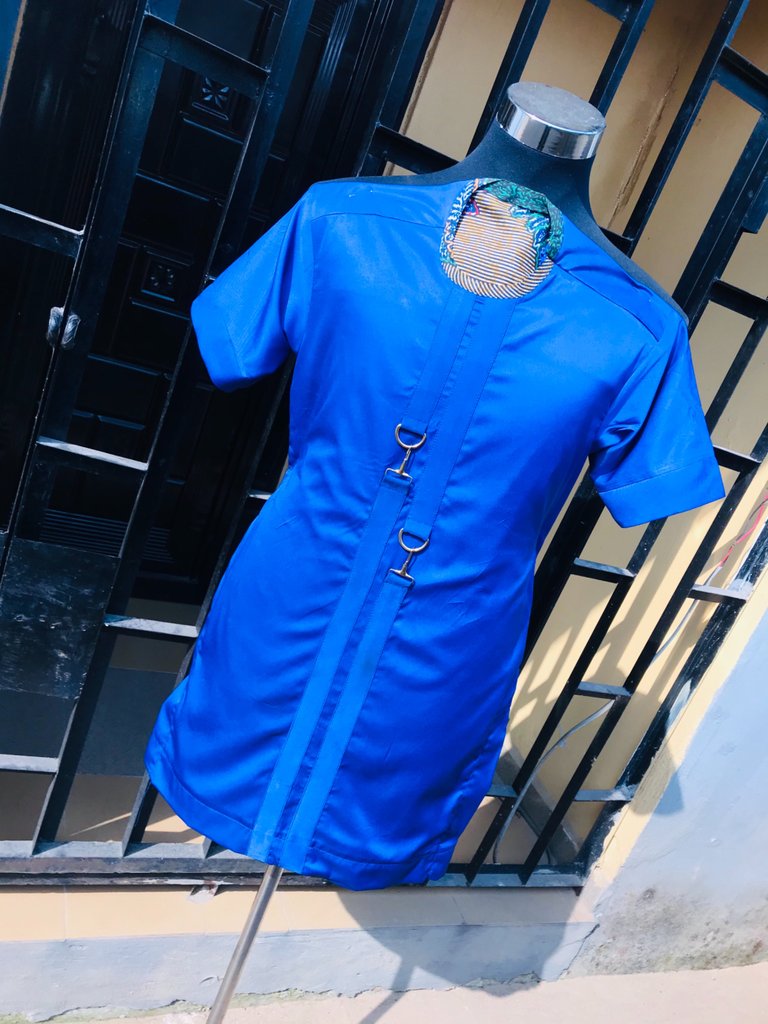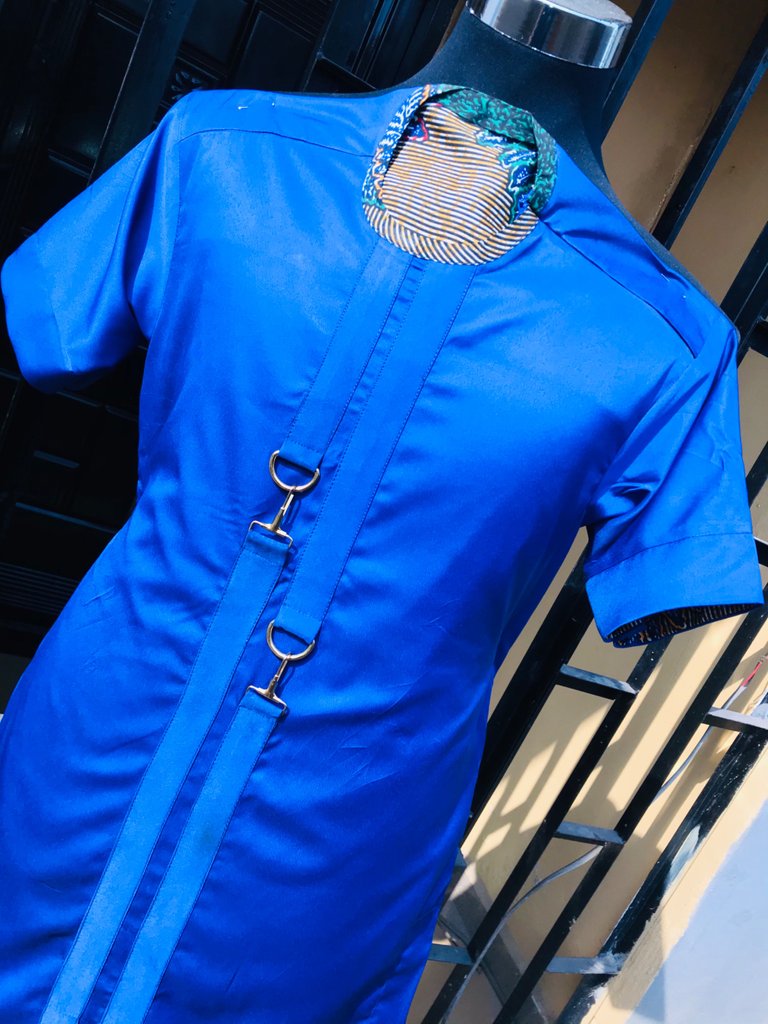 My Sewing equipments:
My blue fabric
An Ankara fabric
D & hook (2 pairs)
Long blue readymade zip
Matching thread
D&hook👇🏼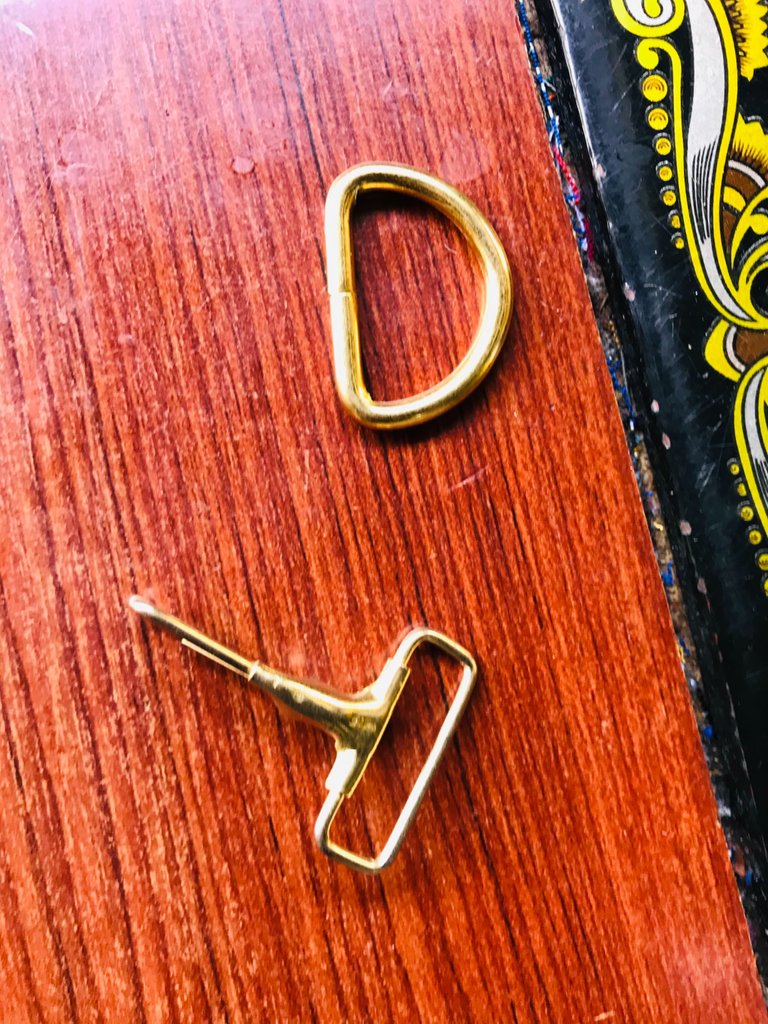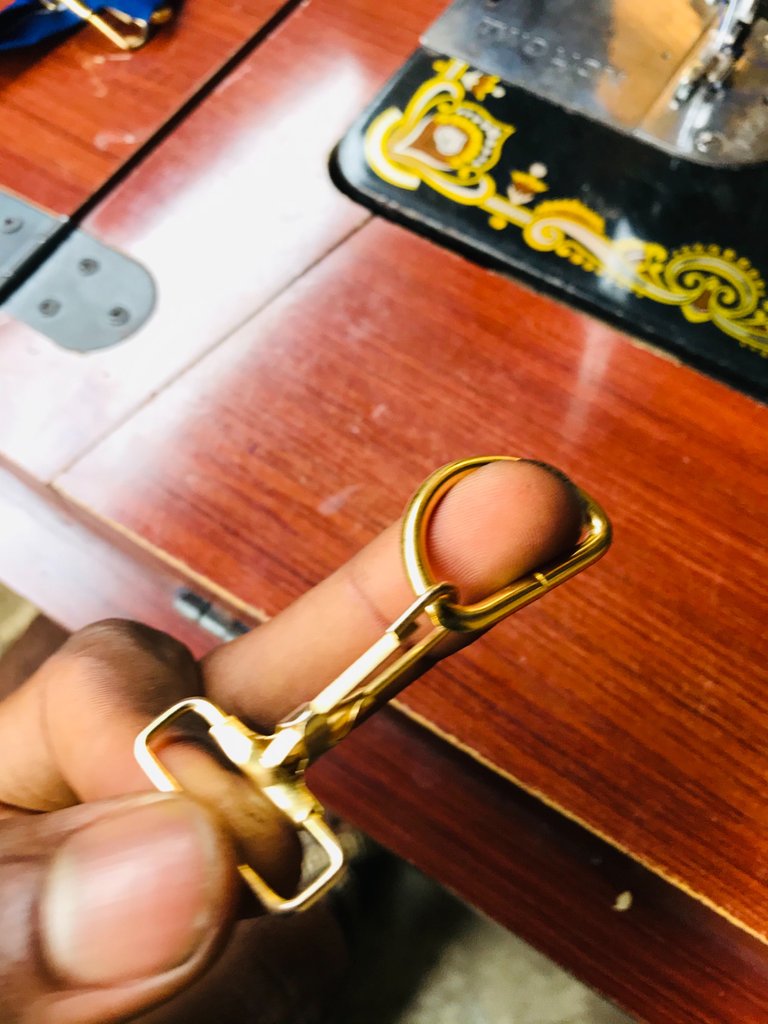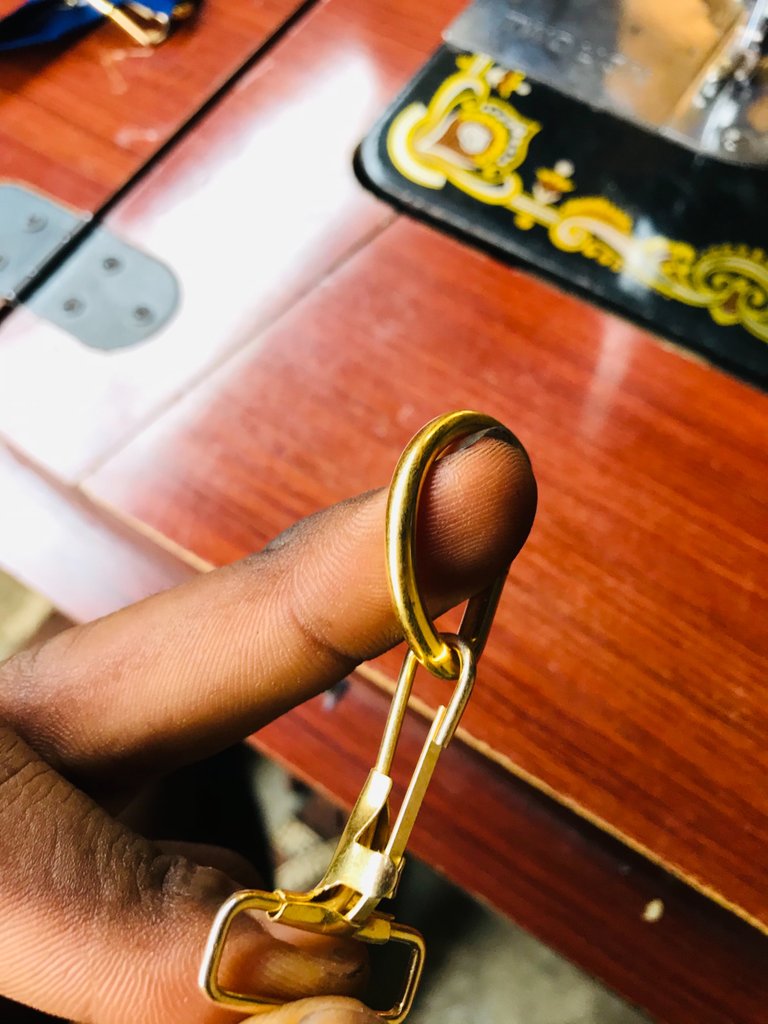 My Sewing processes:
Firstly:
I lay the blue fabric, bend and drew out the measurement of my client on it and I cut it out, after that I used the already cut out front to cut out the rest part of the cloth like the both sleeves and the back view.
Secondly:
I took out the front view, iron out a straight line at the middle to indicate the middle so I would follow my line there and make sure what ever design I'll be doing would be straight.
Thirdly:
After the ironing, I took the remaining blue and I cut size of 2inches and the length was the full length of the front which was 31inches and I cut it out, I actually cut 2 out same measurements. I took them to the iron and I bend both sides in to give me 0.9inches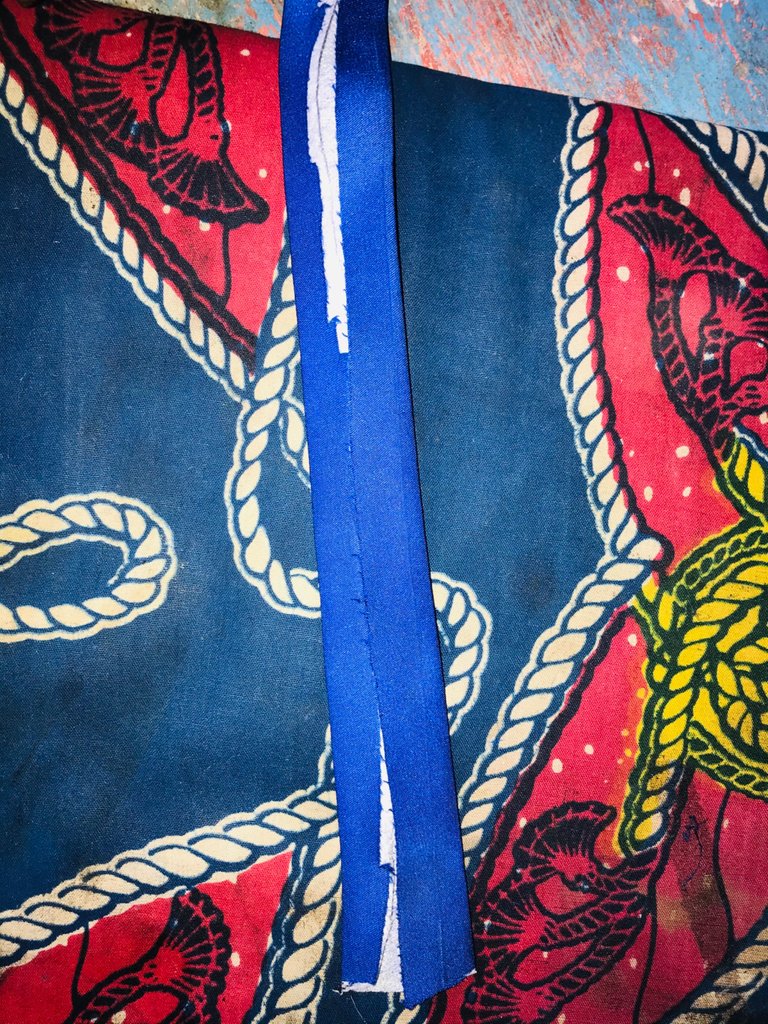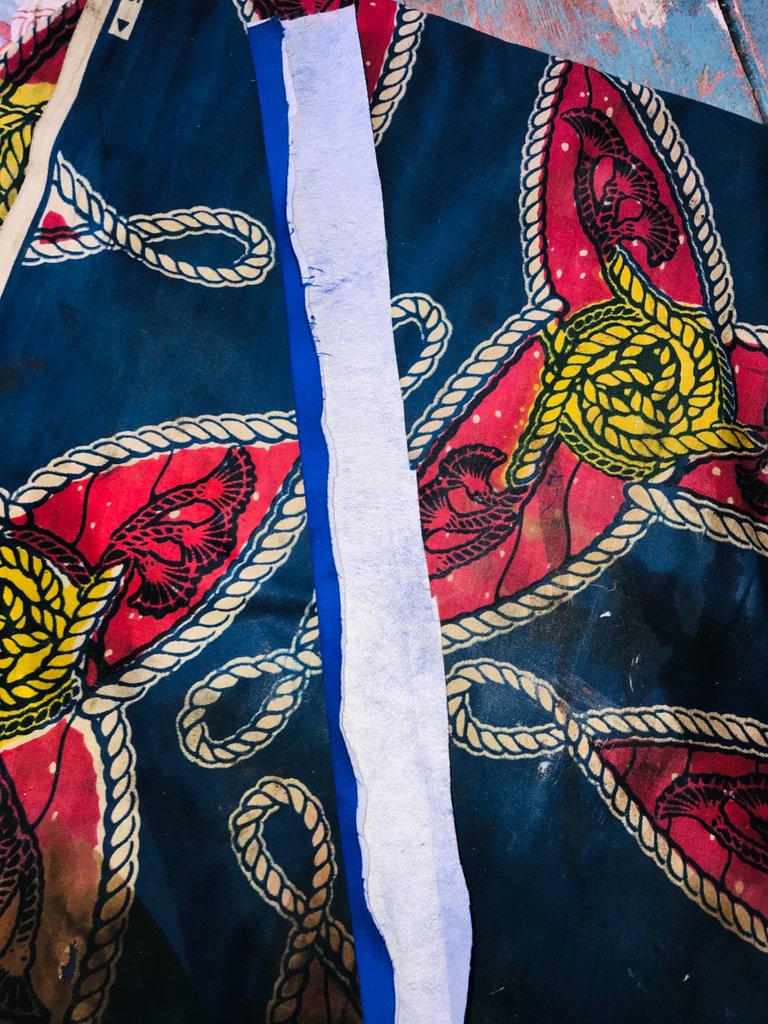 so it could fit very well into the D&hook hole.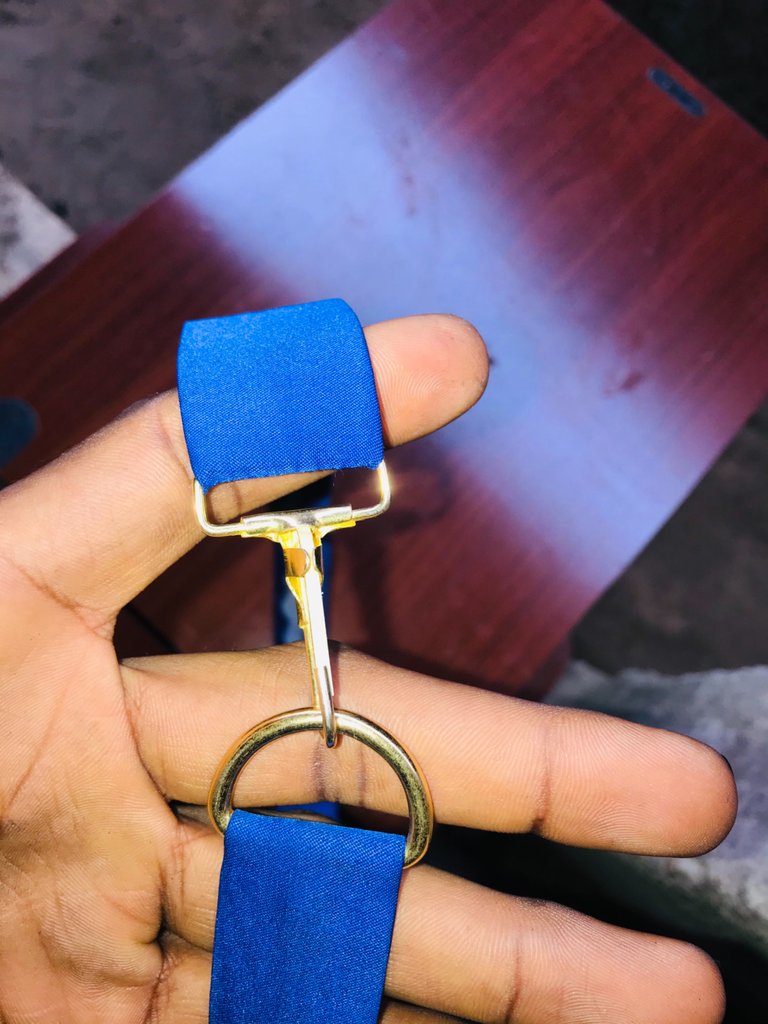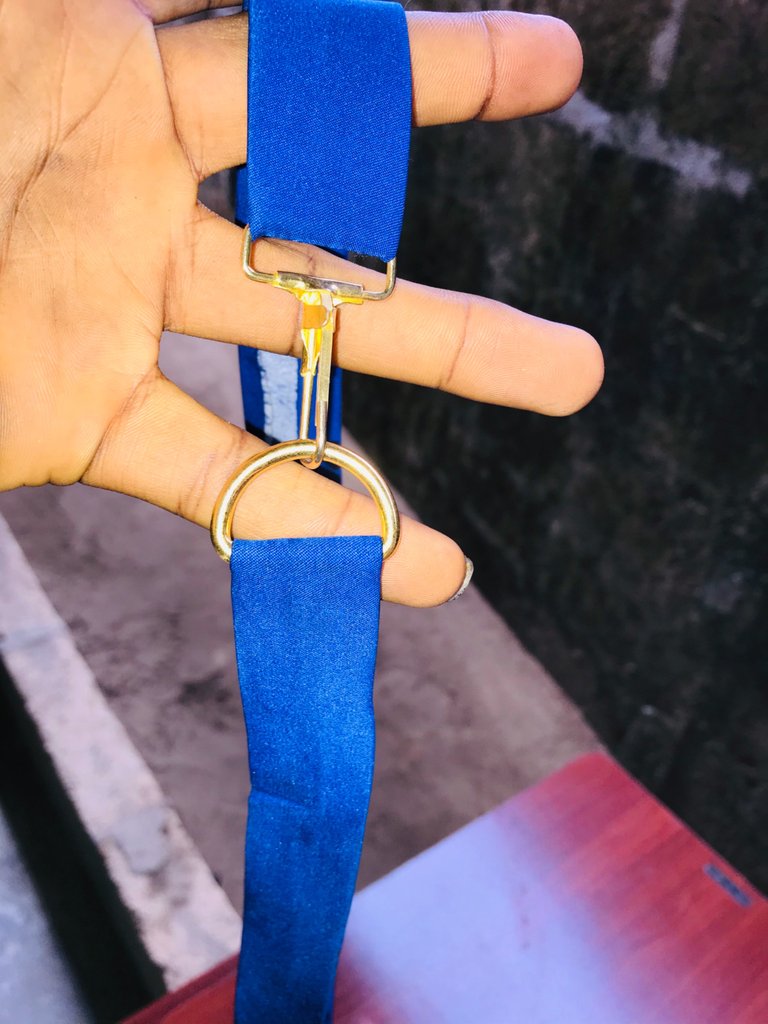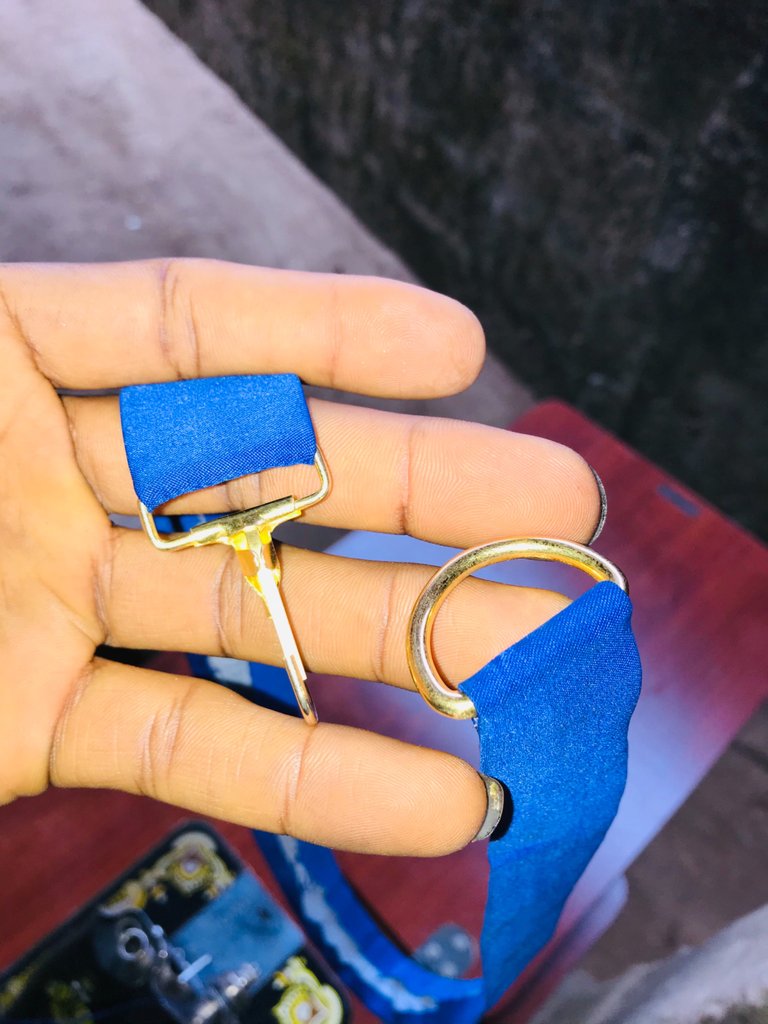 Fourthly:
After the bending was done, i cut them into four,I then fixed it to the D&hook holes and I took it and place it in front of the blue and I started considering which style to sew,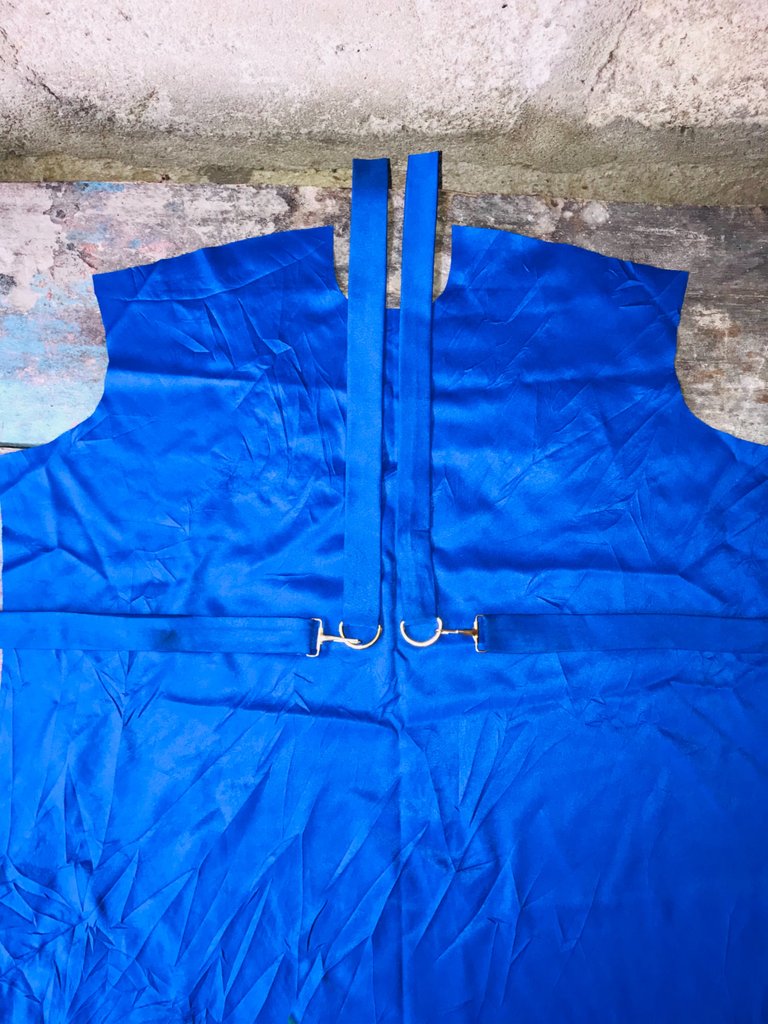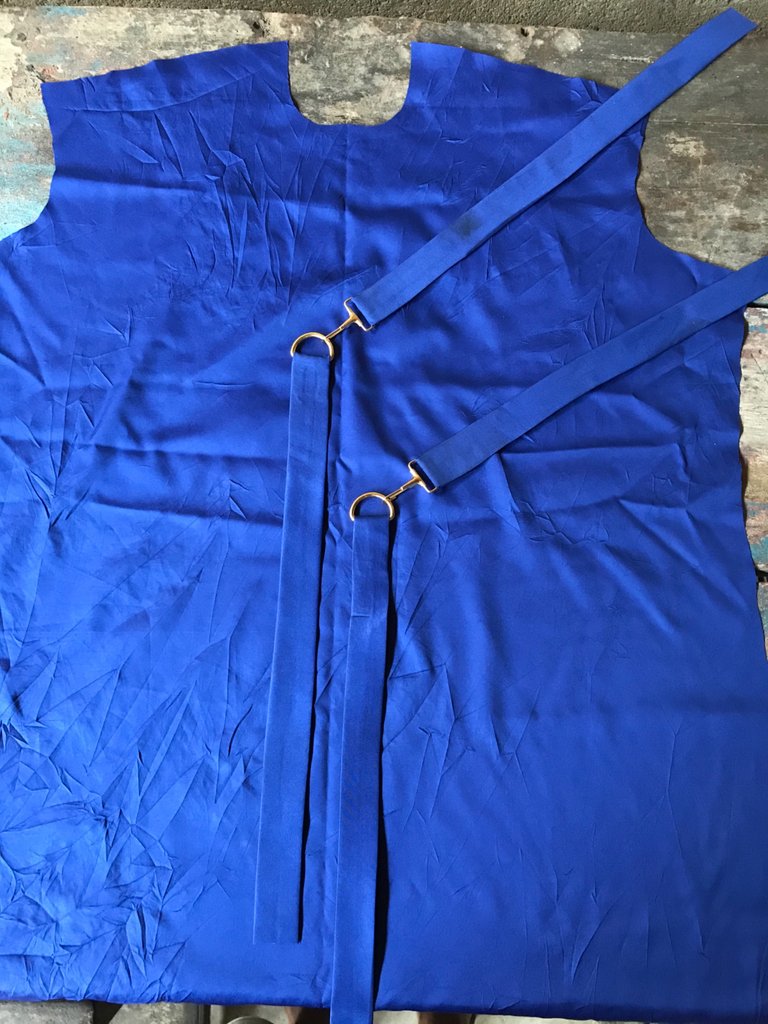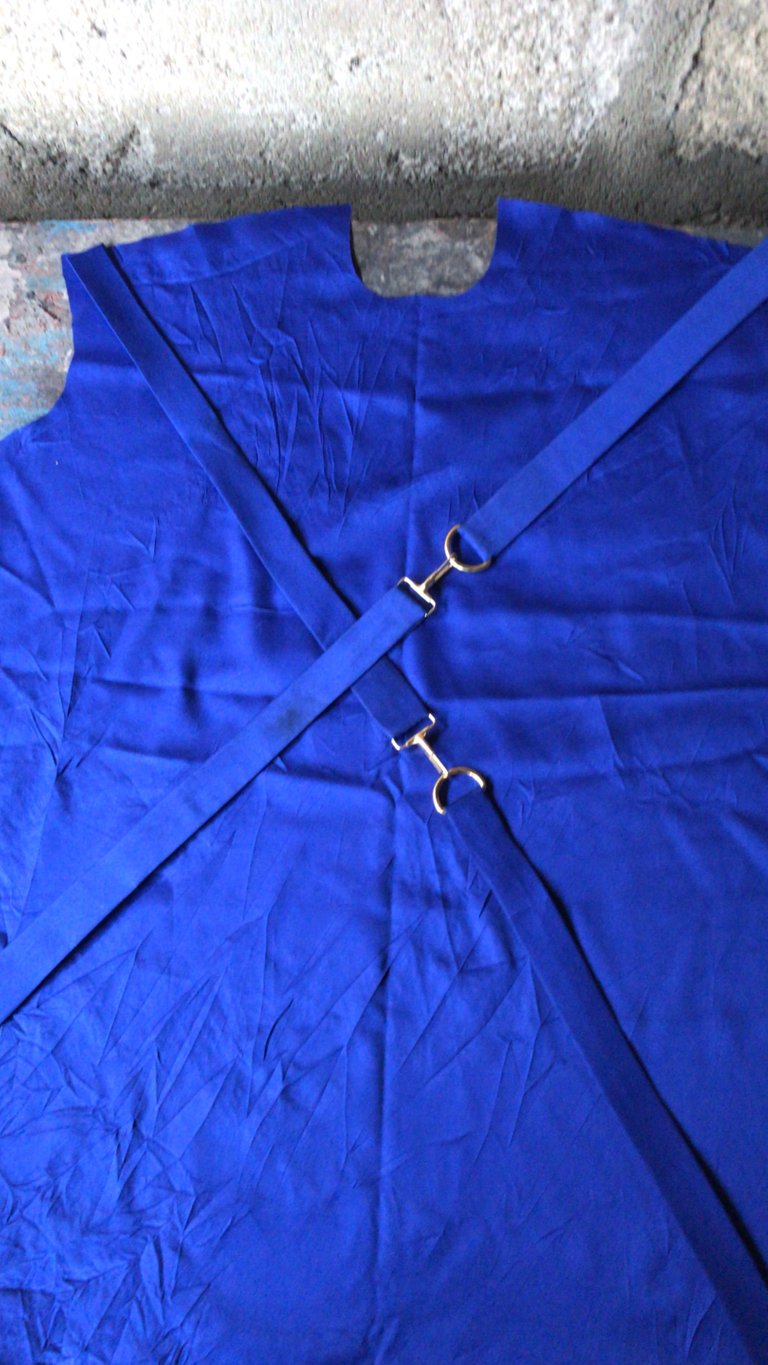 I later came to the conclusion that I should sew this other one 👇🏼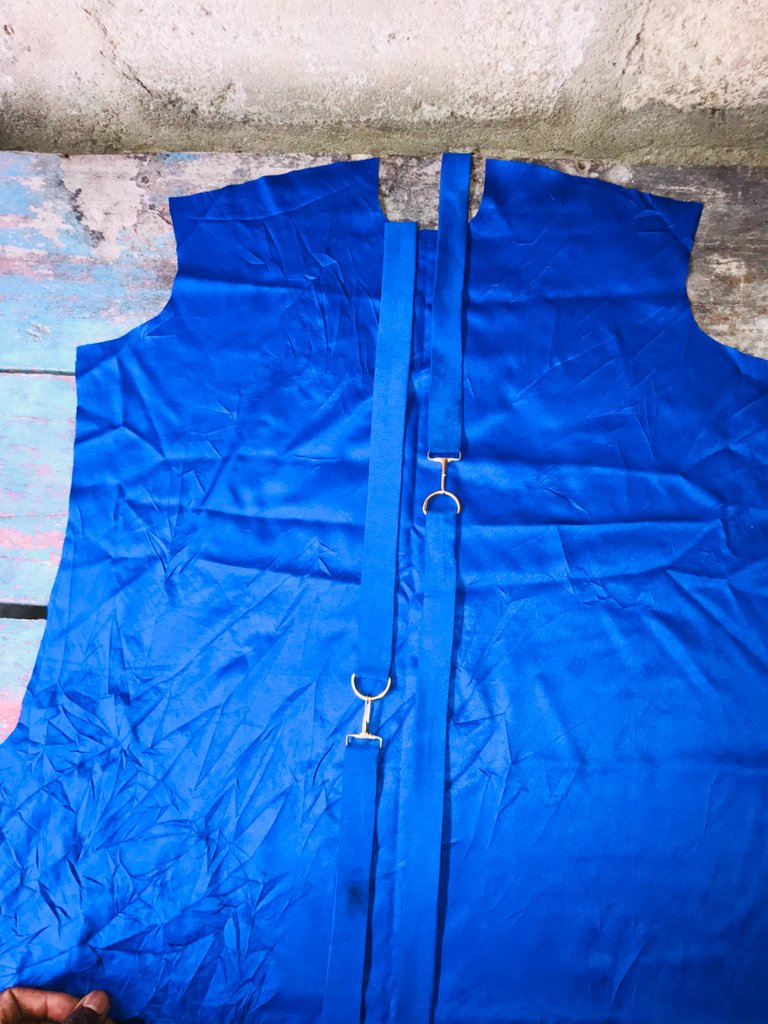 so I lay lay them in front and I sewed them to the front from the neck region to the down part of the front.
Step five:
After I place them both and sew to the front.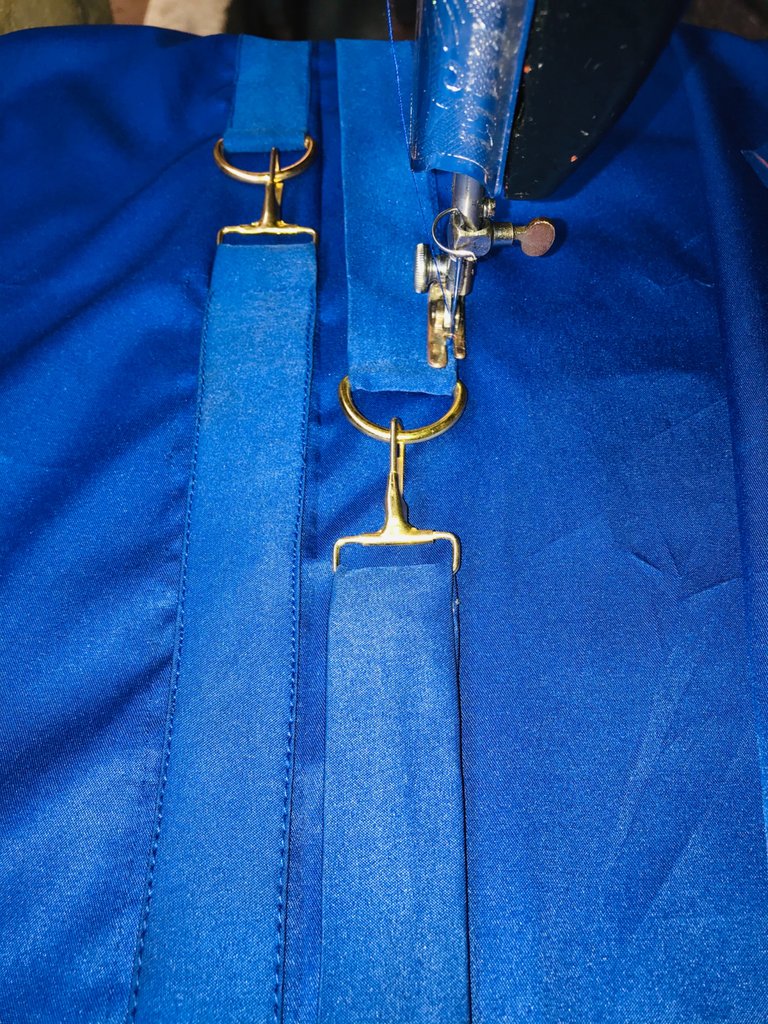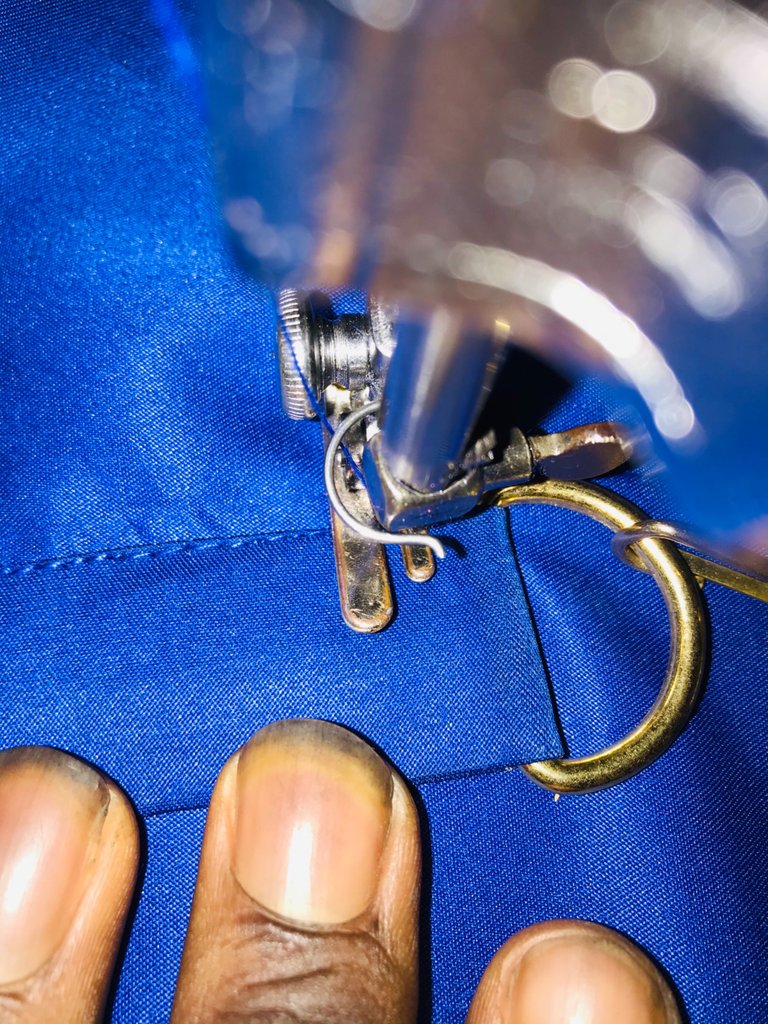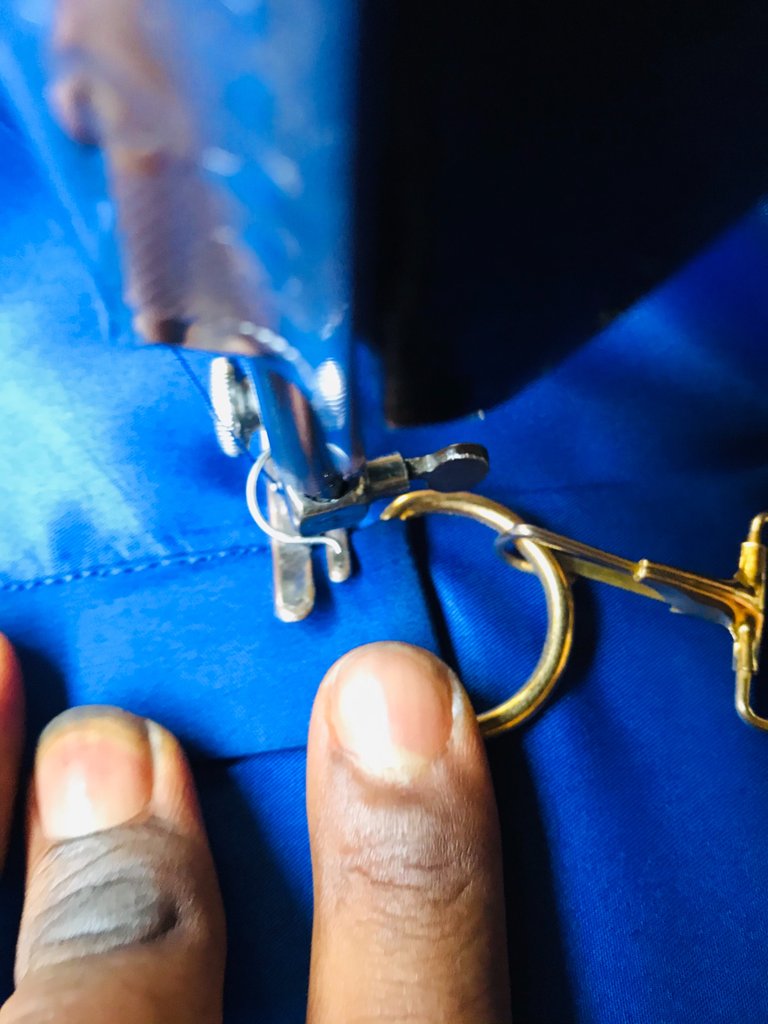 then joined the back to the front by adding the the readymade zip on the left shoulder of the cloth and pipe the neck as well.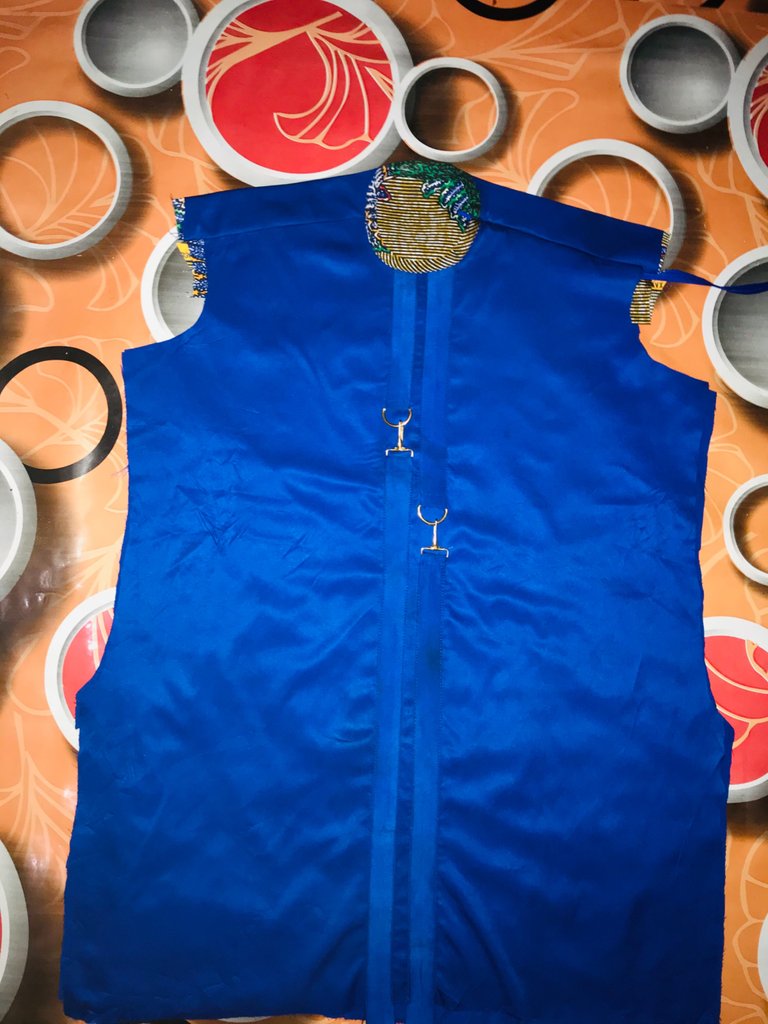 After that I trimmed the shoulder and joined the both sleeves and Then join the body size to the measurement of my client and after that, I then used the ankara for for the trouser too and I bend the length and my client outfit was ready for him to rock to his occasion this morning.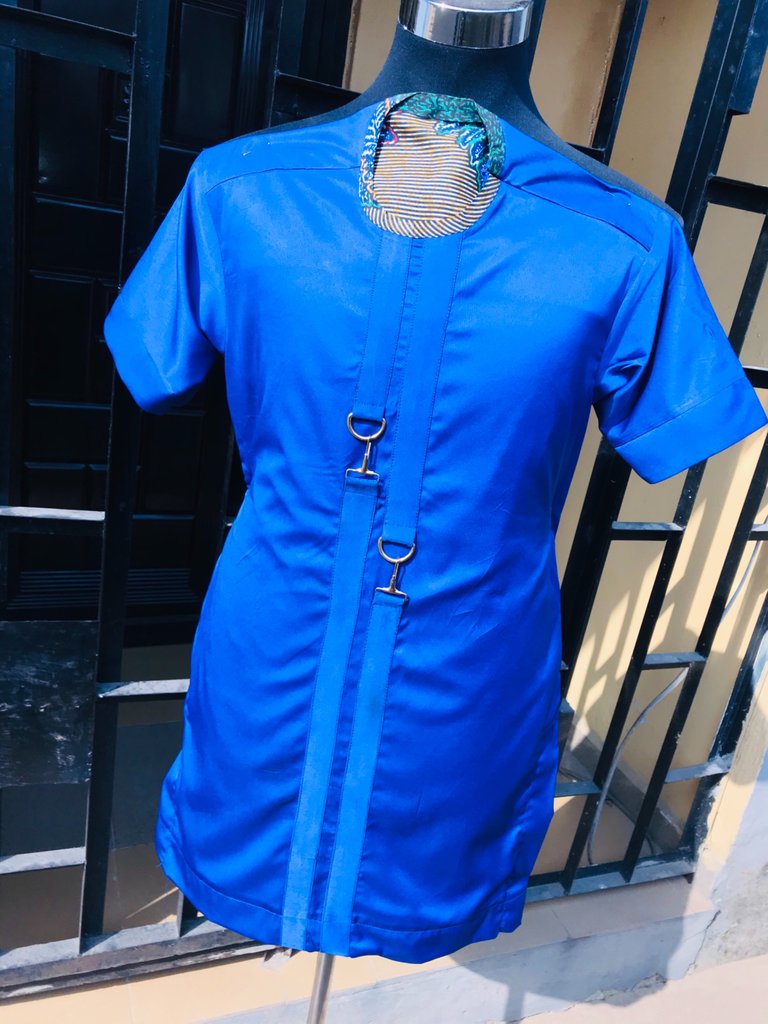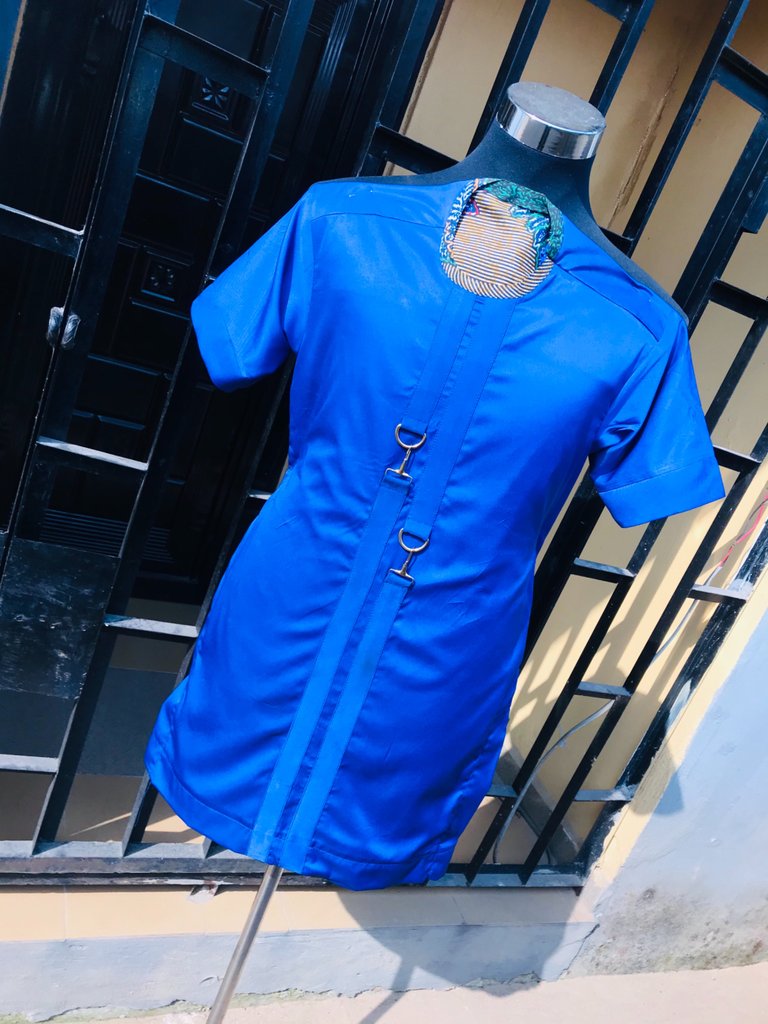 Thanks friends for your patience and time , see you in my next post do have a wonderful day ahead and a bless weekend, good vibes!!!!