After last week's horrific nightmare trying to sew cushion covers, I had a lot more success this week with curtains! I was trying to find a fabric that was a little textured to contrast the pine boards and the cotton sheets, and really thought another cotton wouldn't work, so was utterly thrilled to find this dark greeny olive cord.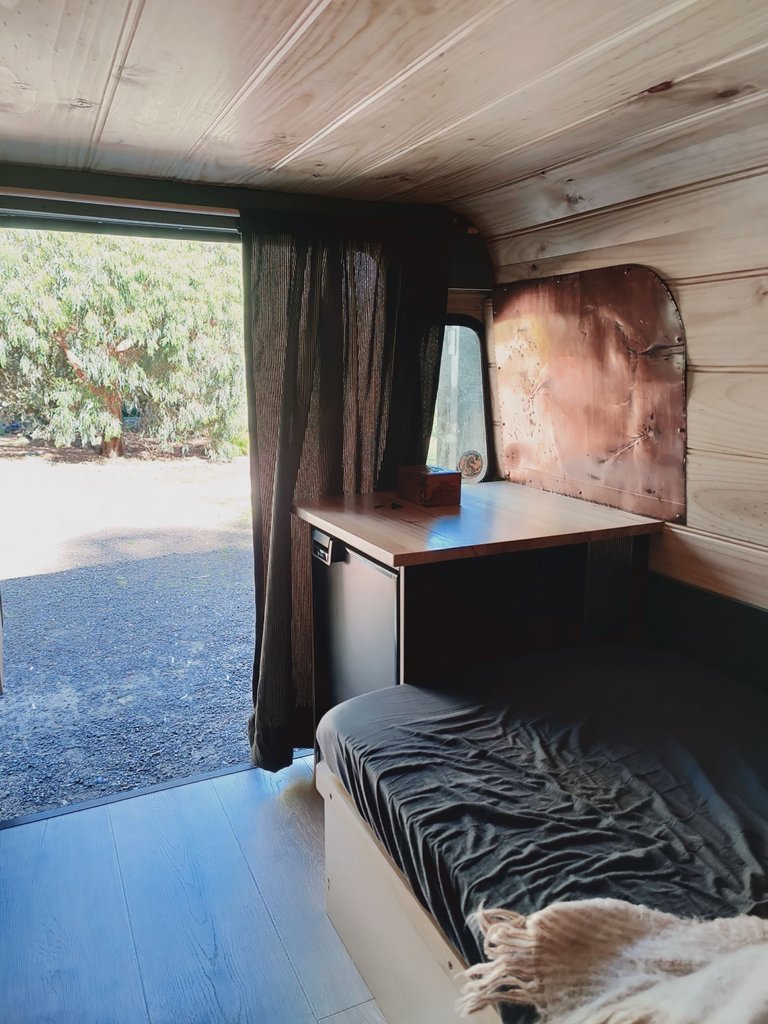 For the back curtain, we've made it go all the way to the floor, so there's a privacy curtain for getting changed if the back door is open.
I mean, a totally idiot could sew a few hems, right? Somehow I DIDN'T stuff it up.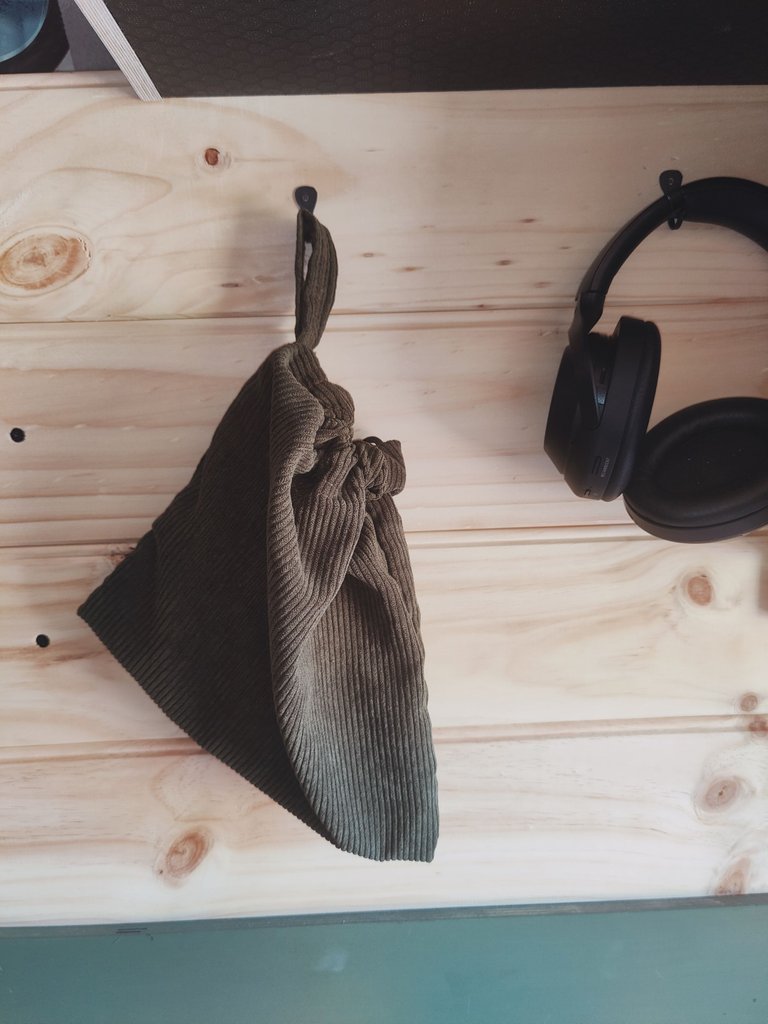 And I even made a little bag to fit cotton pads, painkillers, and a few other meds that can be in easy reach on the shelf. I was going to buy some canvas bags that would look good up there but thought I'd save money and do it this way. I'm quite pleased with myself as I even sewed a little tab to hook it onto a hook on the wall if I'm grabbing it in the middle of the night or something. I also used a bit of Jamie's paracord to drawstring it together.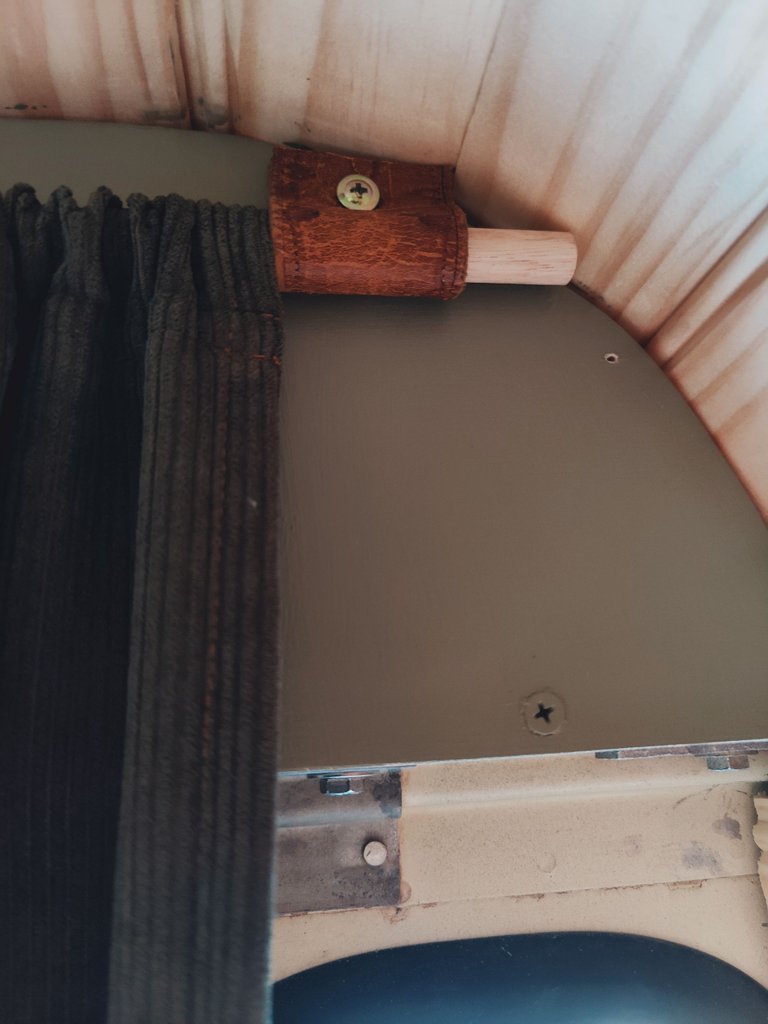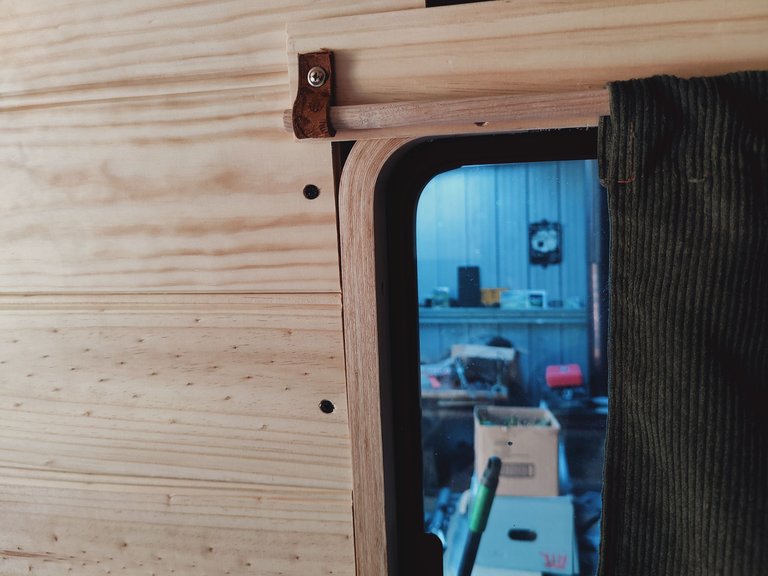 The really groovy thing was how we did the curtain rails. Do you remember how we used my old belt to make a door handle and a strap to help support the table and keep the weight off the hinges?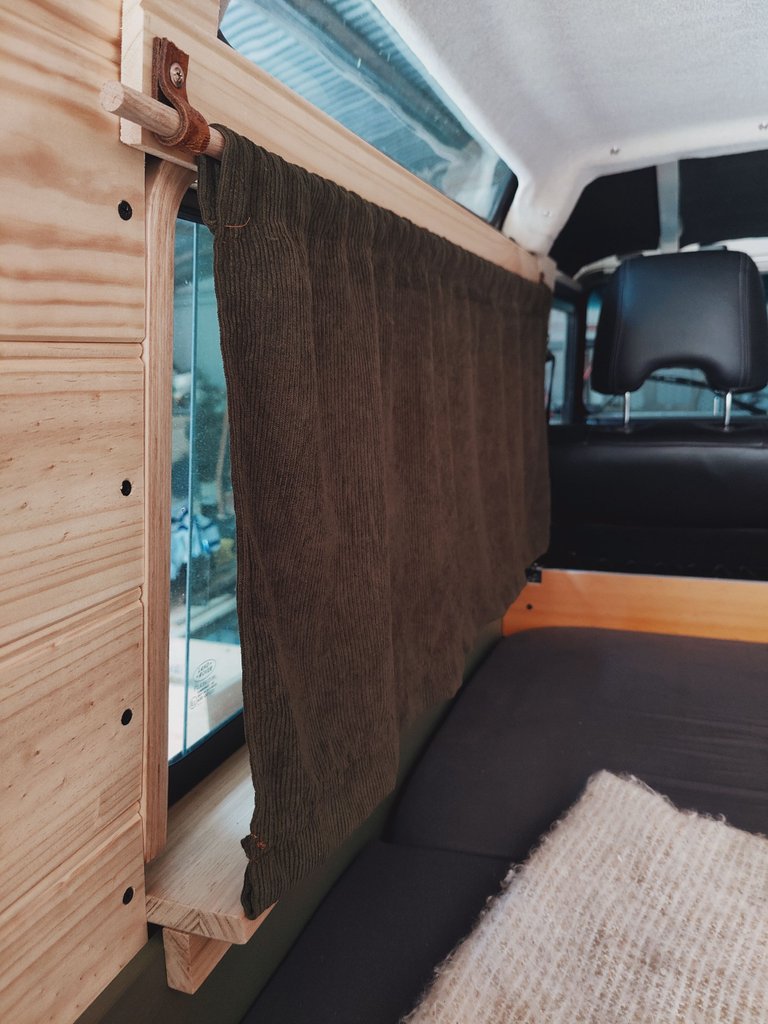 Well, we used some of that as supports for thin dowel to sit in, so the curtain could be threaded on that. Curtain wire just stretches and the curtain sags, so the dowel was a much better option. I tell you what I was pretty pleased with myself for coming up with this idea!
Turns out I'm a clever orangutan sometimes!
With Love,

Are you on HIVE yet? Earn for writing! Referral link for FREE account here