Creating a miniature is one of the most interesting yet difficult task.
I was given this project by my college, everyone was assigned a different country .
I got Venice , Italy as my country for creating the cultural dress .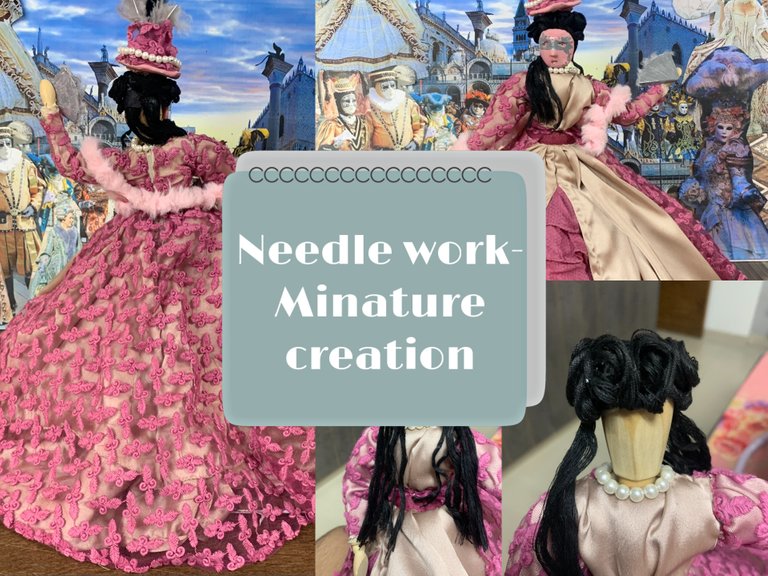 Venice,Italy
Venice carnival
There is an annual carnival which is held in venice every year , for 2023 it will start from 4th February and end on 21st February
The costumes are quite dramatic and the accessories consist of masks, fur shawls , hand fans and pearl + lace embedded jewellery


So we were supposed to do on a wooden croqui (figure).
Here is how it looks.!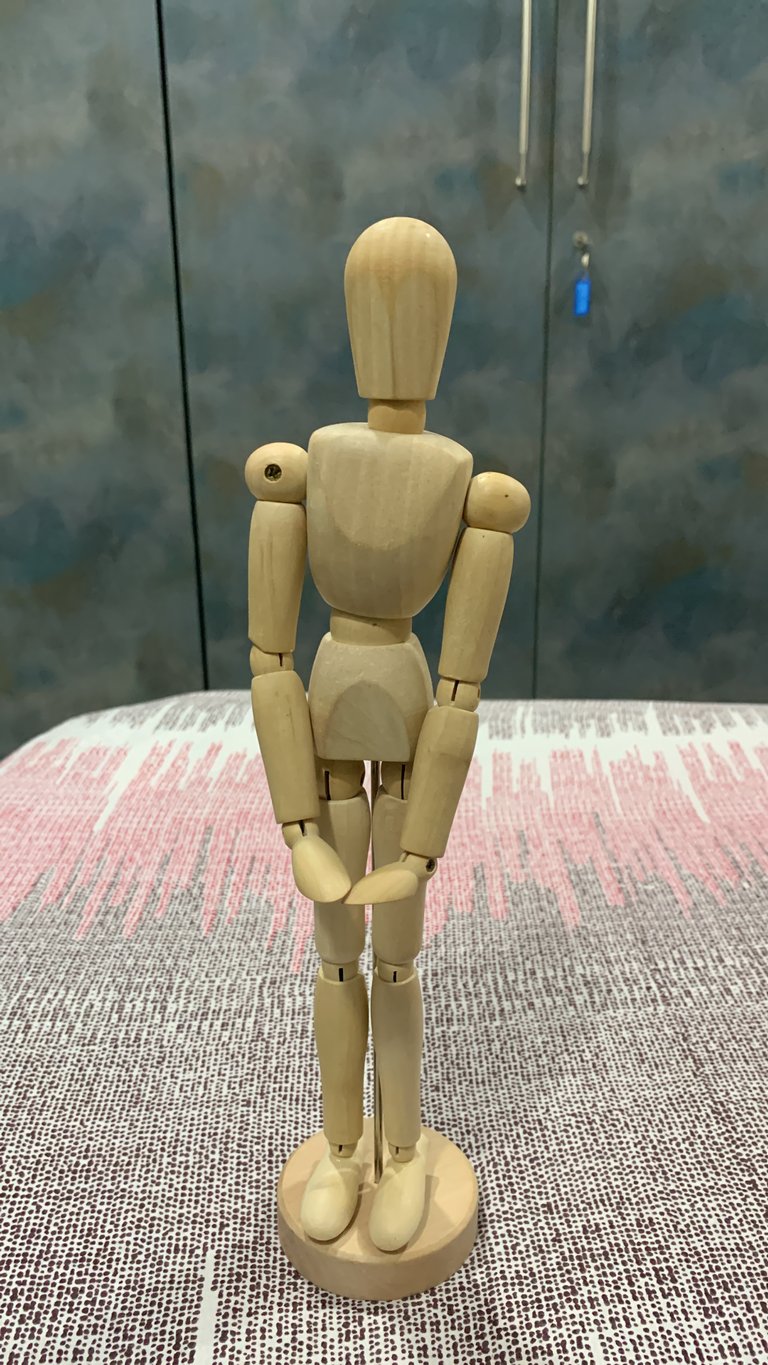 Dyeing the fabrics
This was the raw fabric.


Dyes satin in 3 Color's for different layers.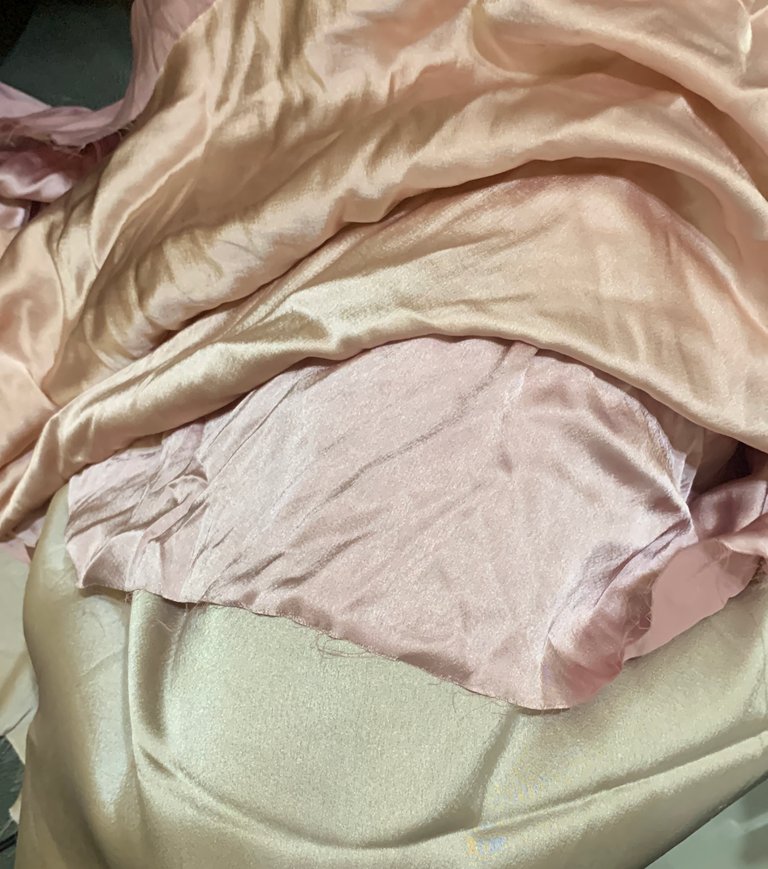 Also , the the net embroidered fabrics were dyed by me at house , look how beautiful the colors turned out.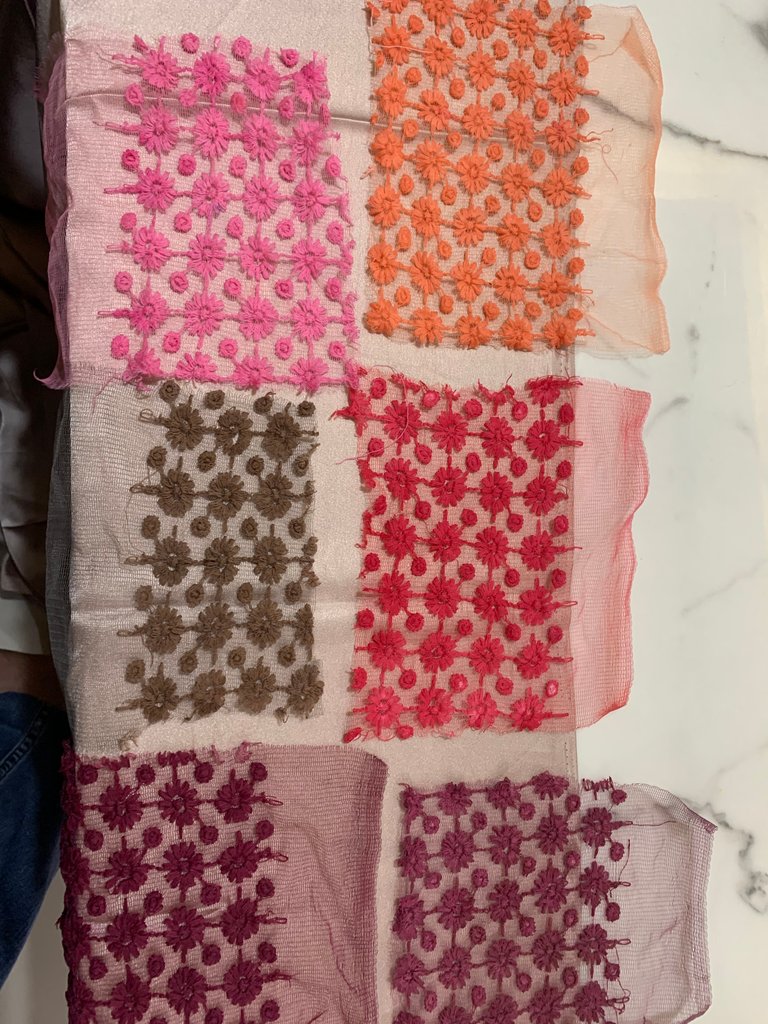 Draping
So after a lot of research on their drapes , i took my fabrics and wrapped randomly to check which colors would suit in which portion of the garment or layer.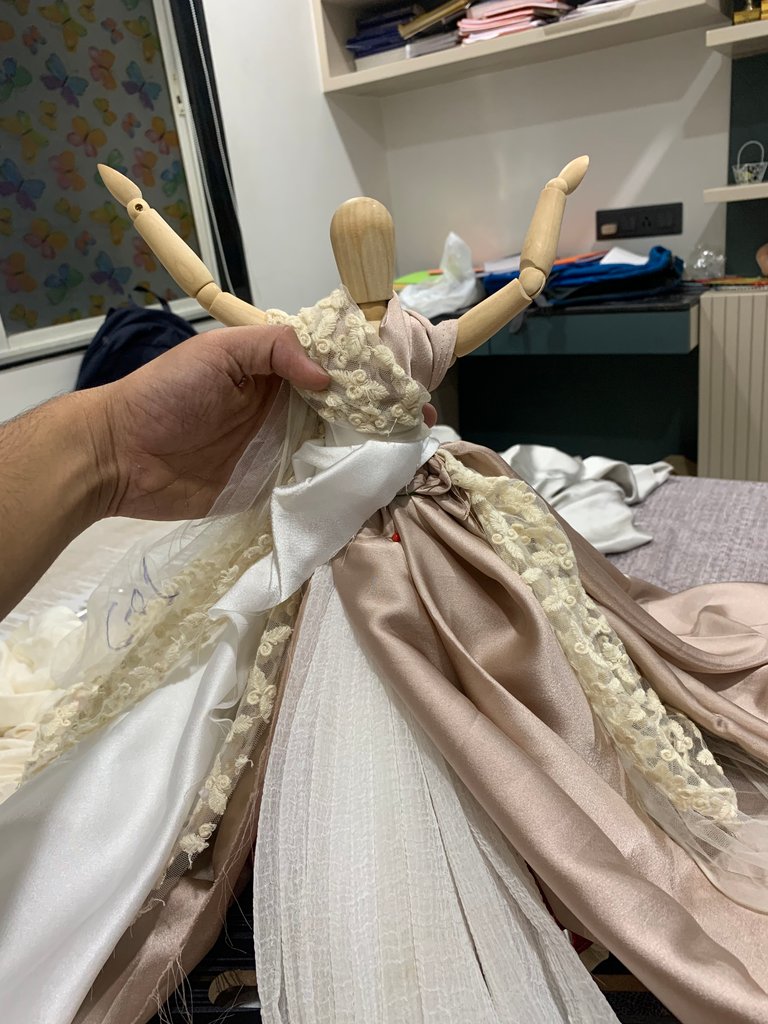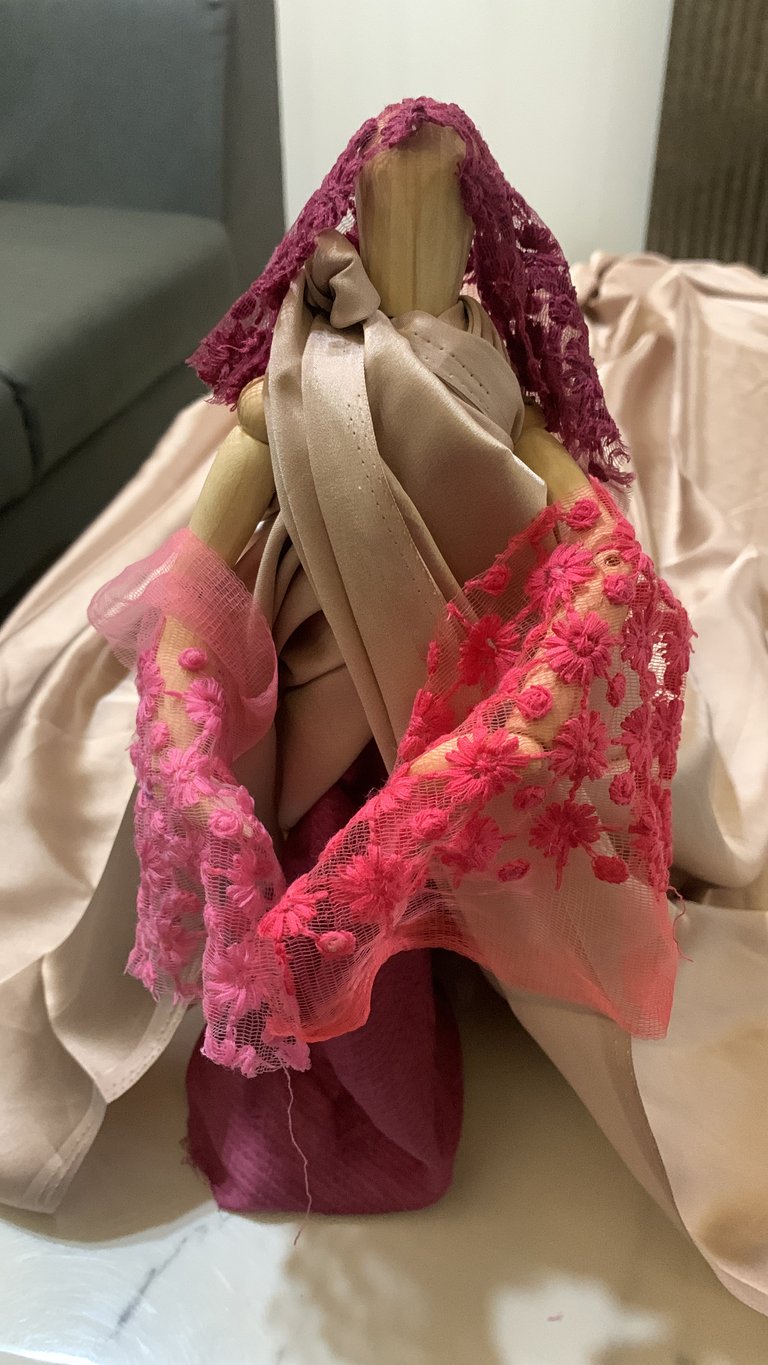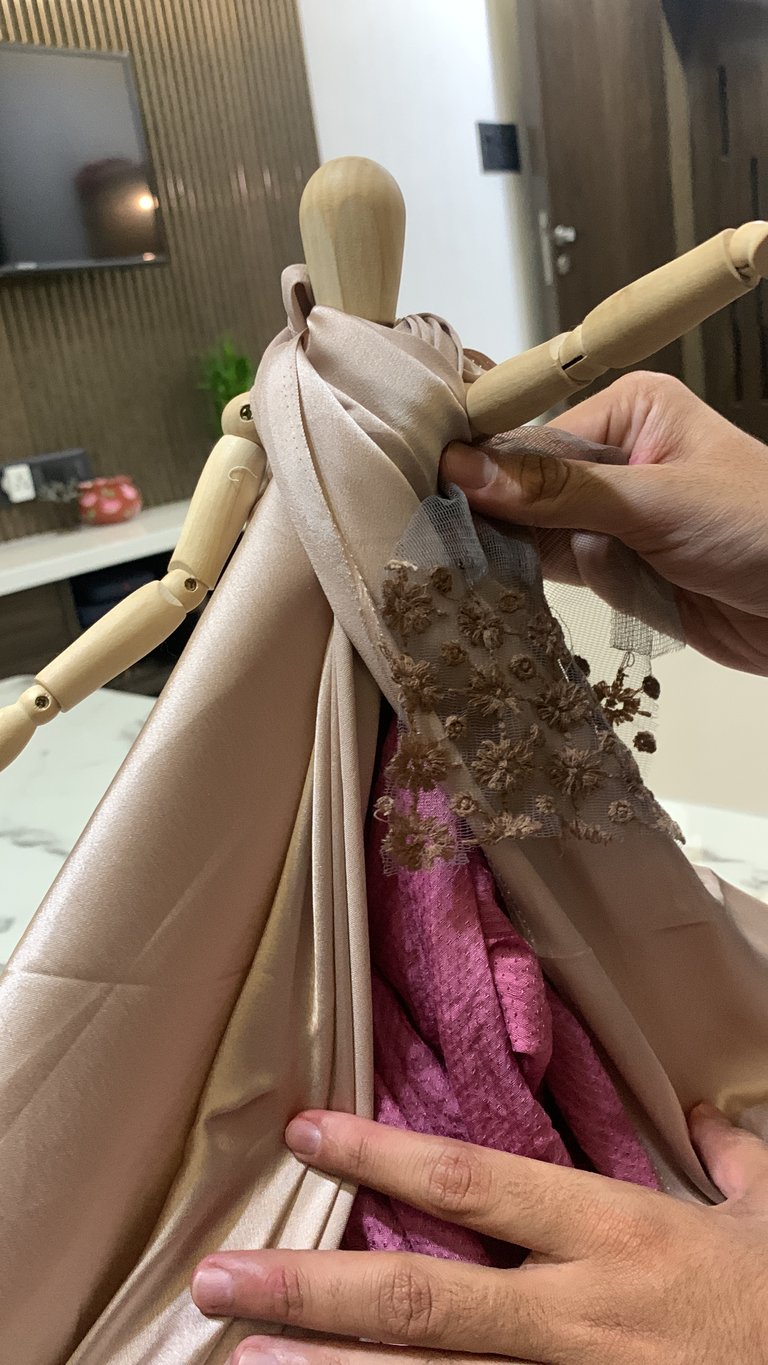 Finally concluded on some colours and their application on the garment wisely.


Stiching
Moving to the main part , stiching !
After a lot of effort I completed the dress!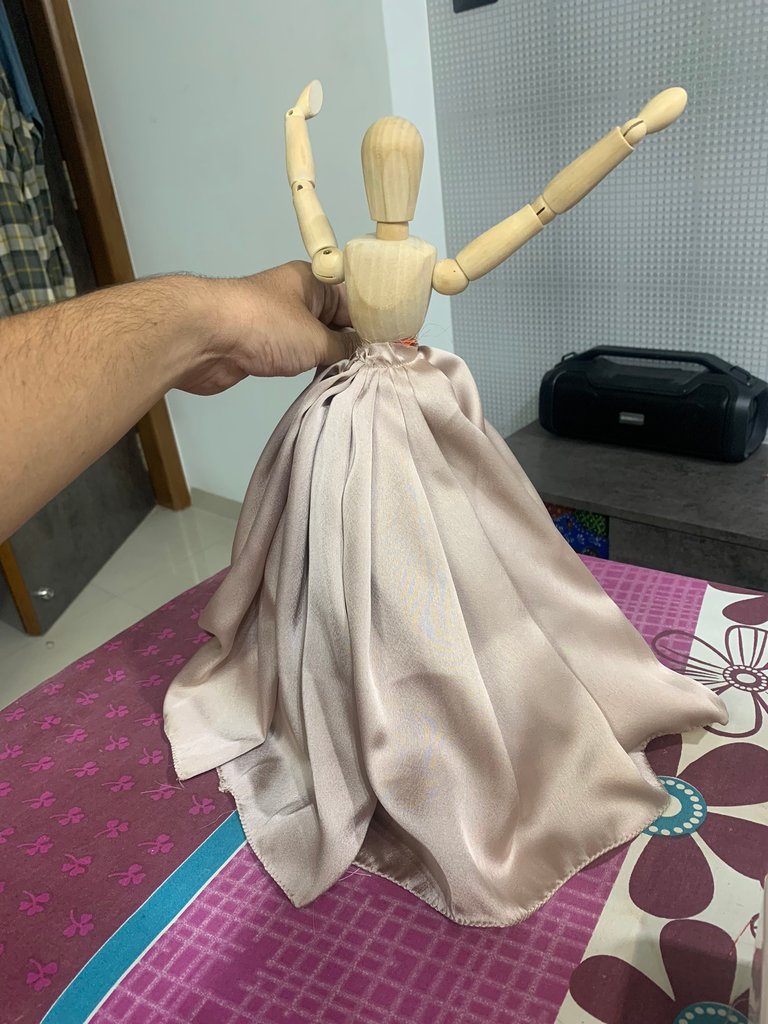 Stiching in progress!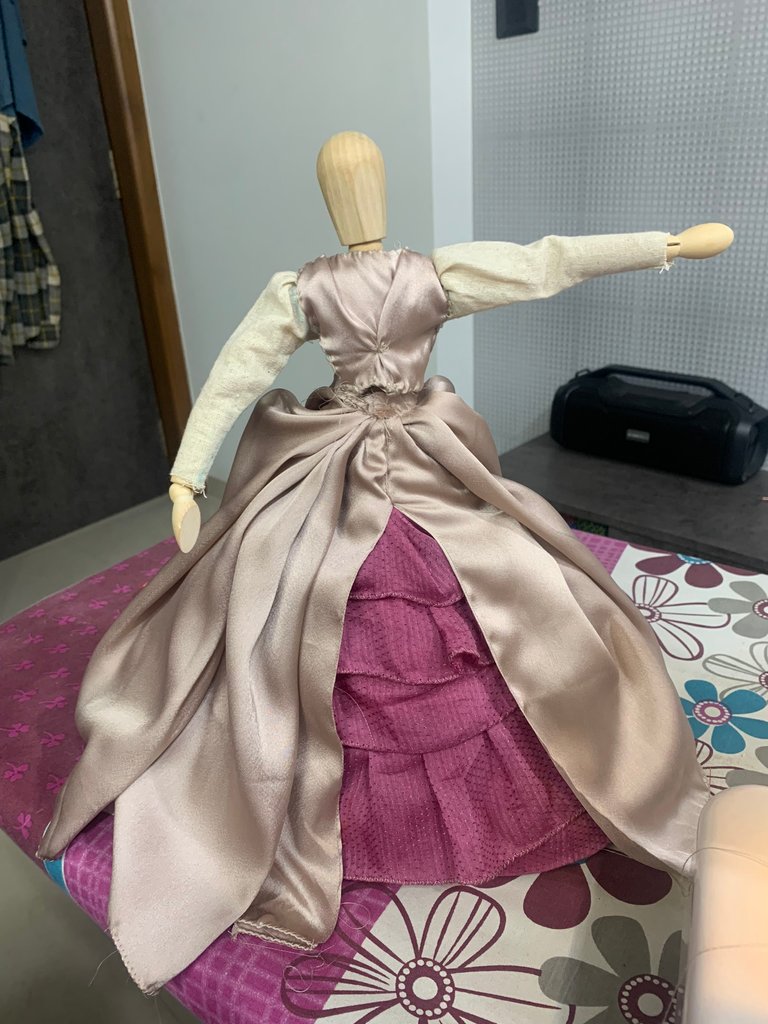 Layers and more drapes !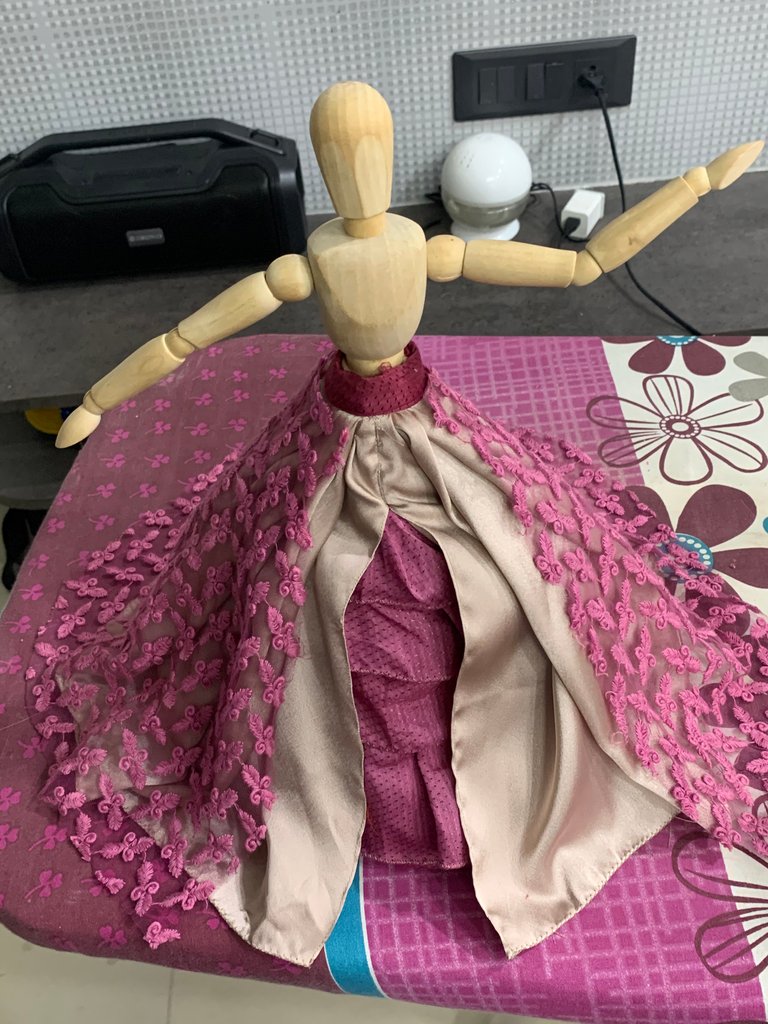 The placement of fabrics and the replica creation of their pattern (venice).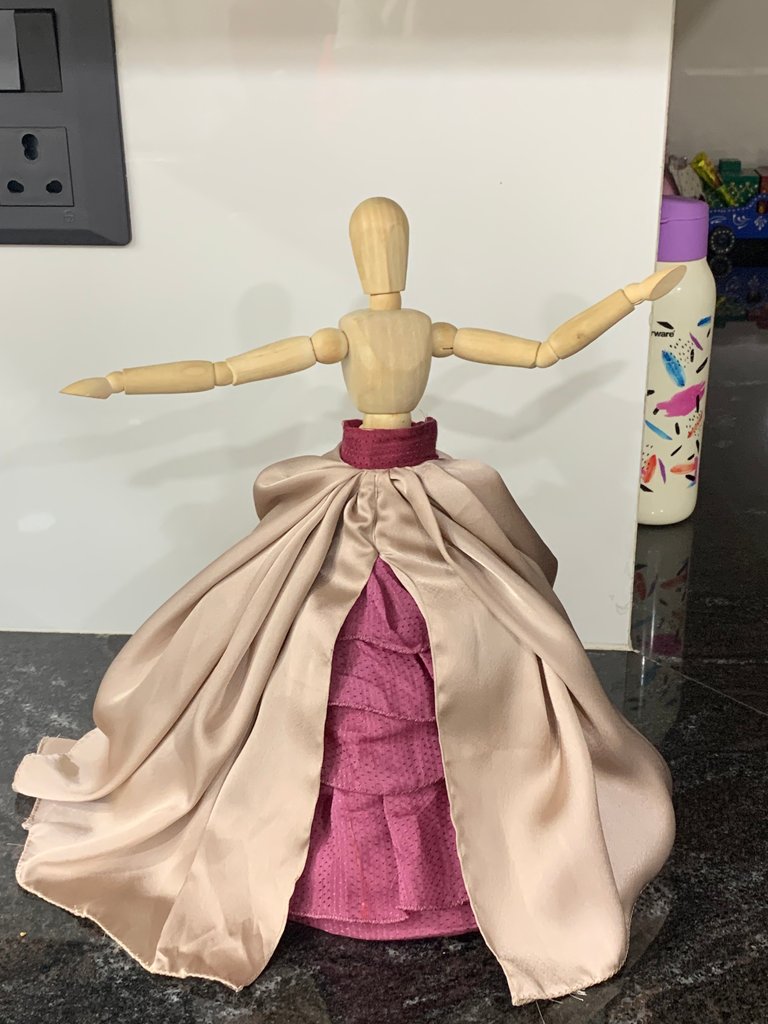 Accesories
For the accessories I created a miniature
Mask and hat using mould it (epoxy) and a handfan along with a pearl necklace .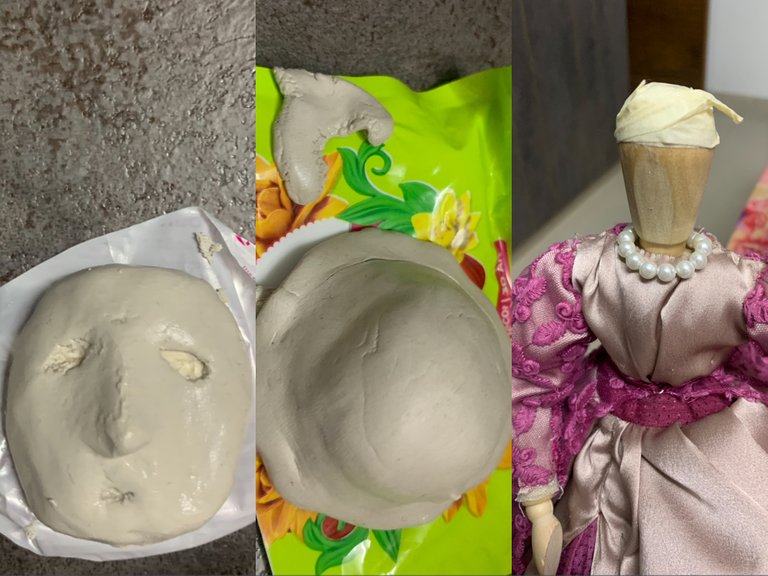 Hairs
This was one of the most interesting part !
I used ankor threads to make fake hairs and created a bun out it !
Below is the process as to how I did !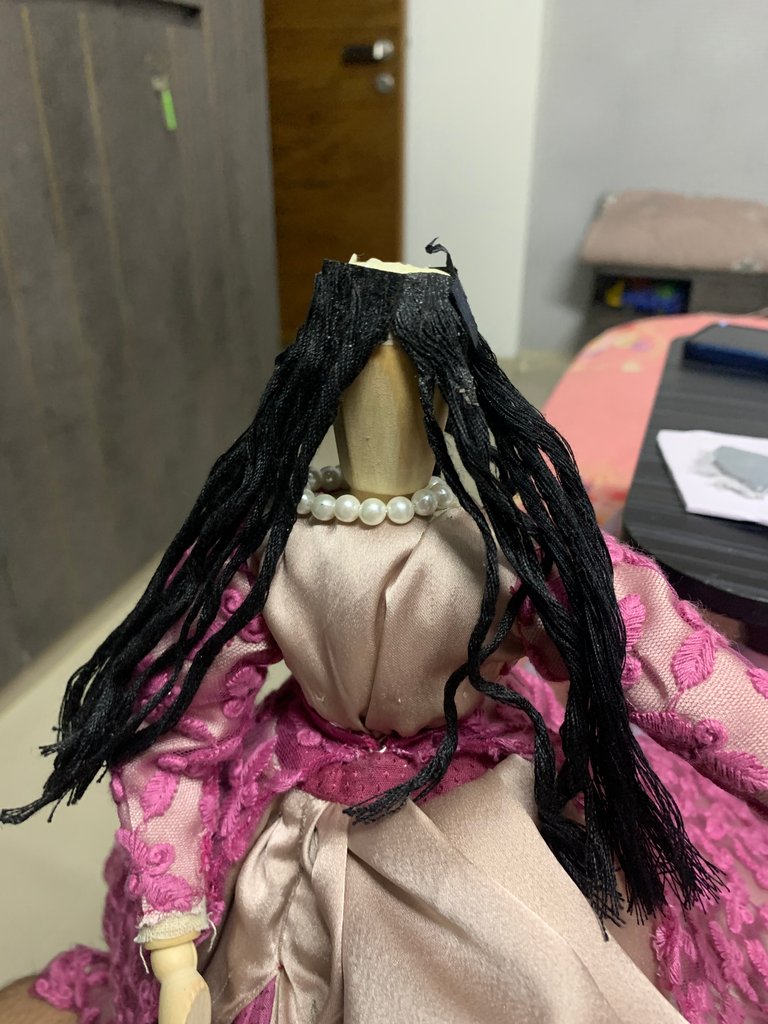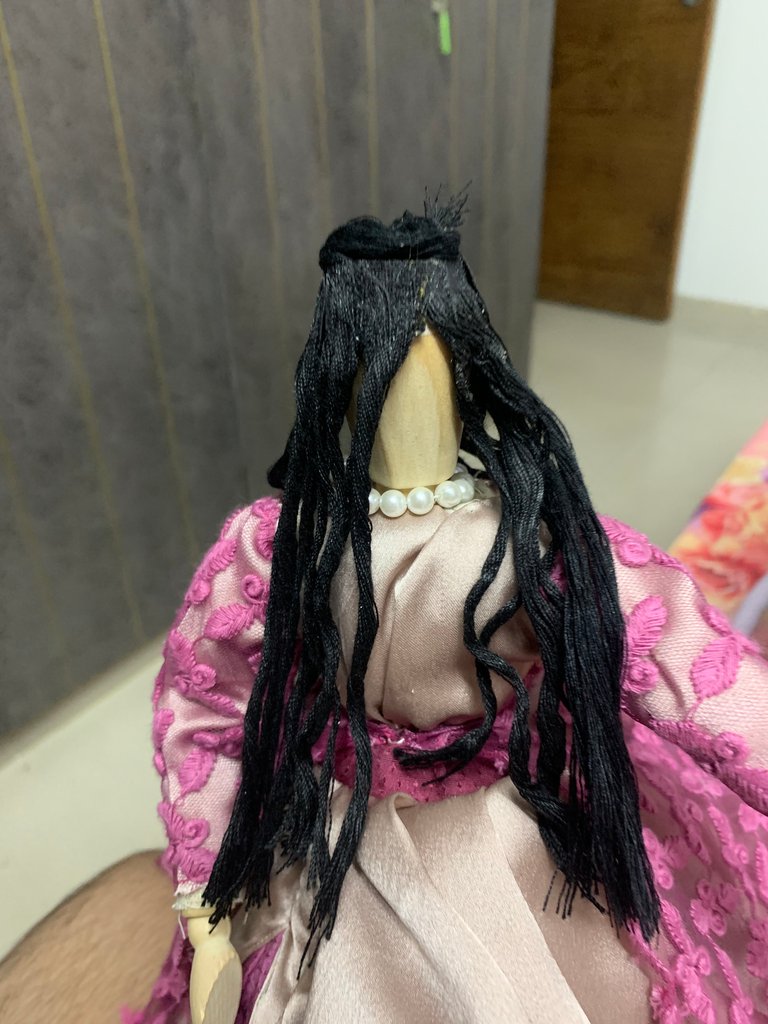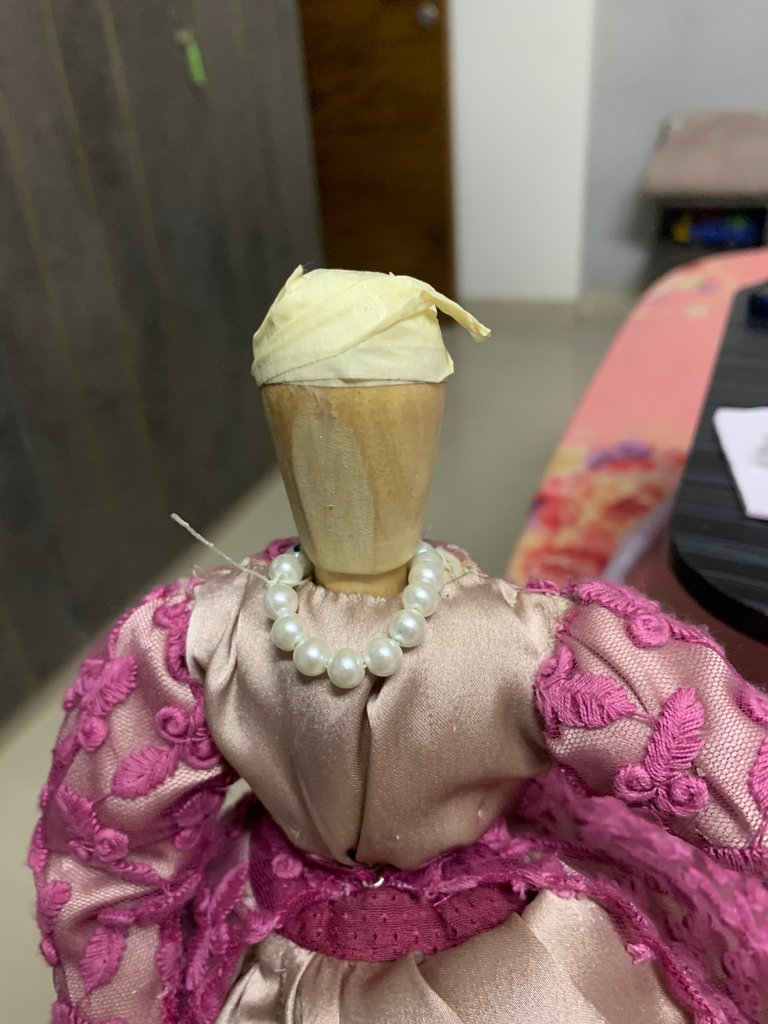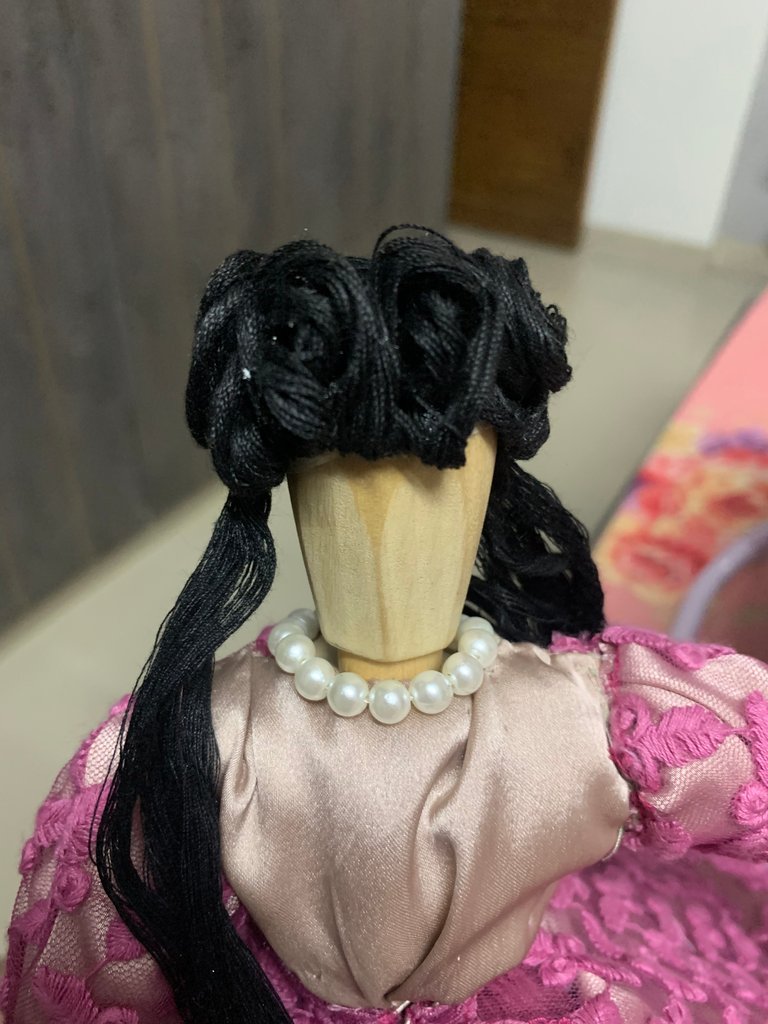 Hehe , could you think that hairs could be made this way ! Hahaha

The Final Look!
I know you are eager to see the final look !
Here is the final look!
(For the backdrop I created the baground of Venice carnival by clubbing a lot of pictures through photoshop!)
(Also placed a sheet of wooden flooring so that the garment gets the real glow!)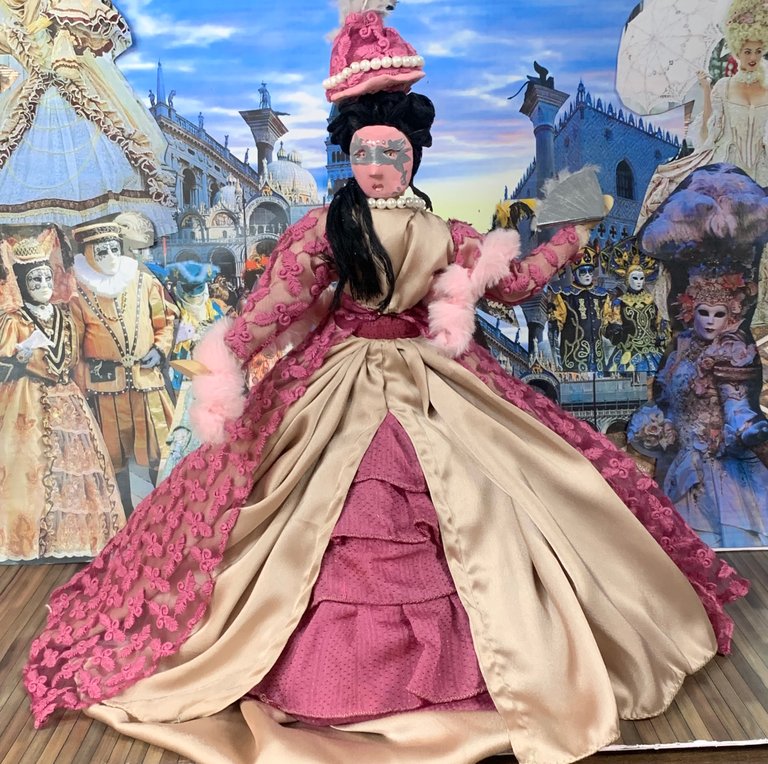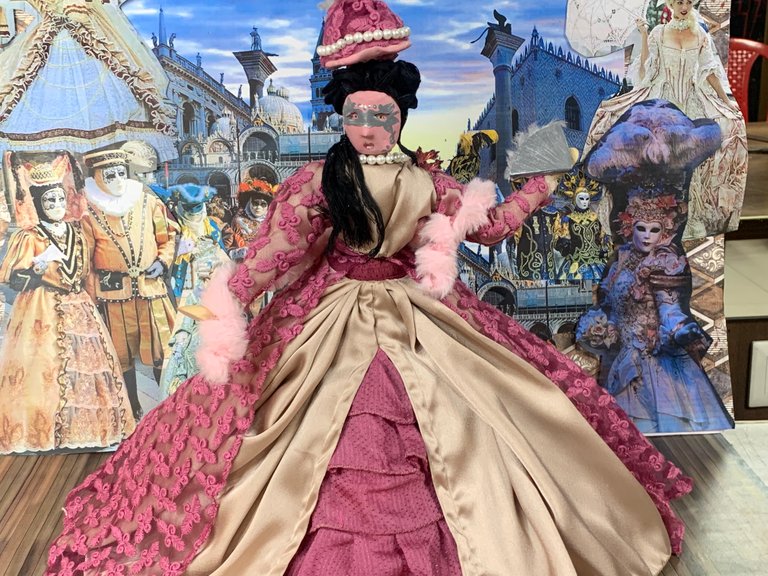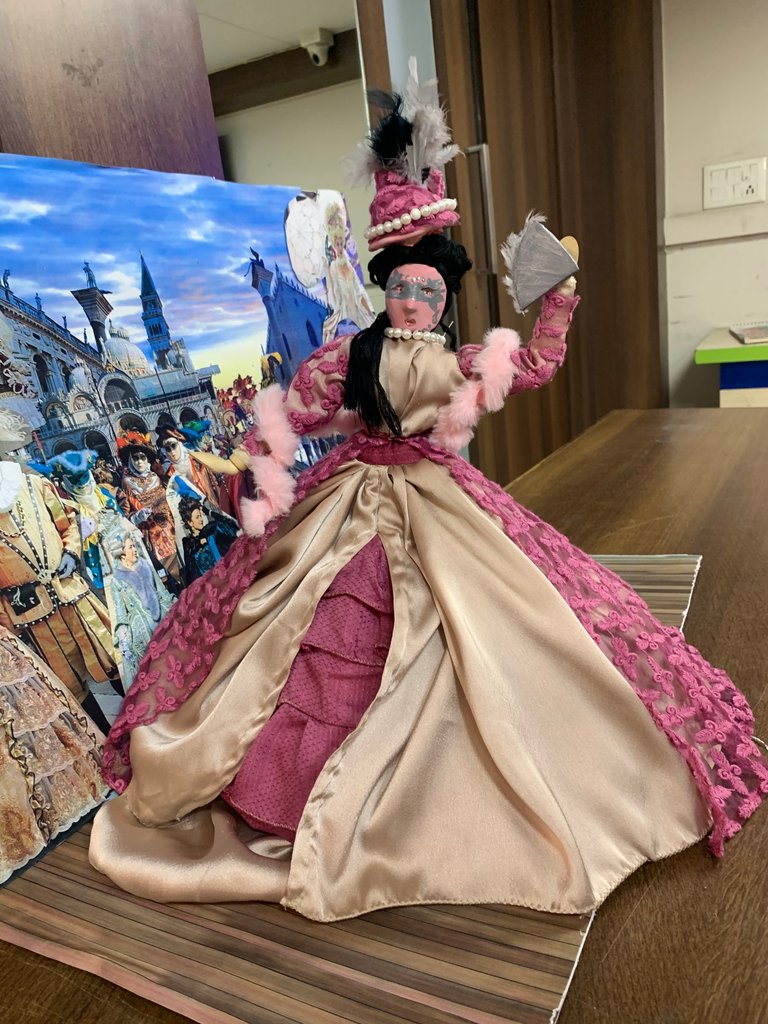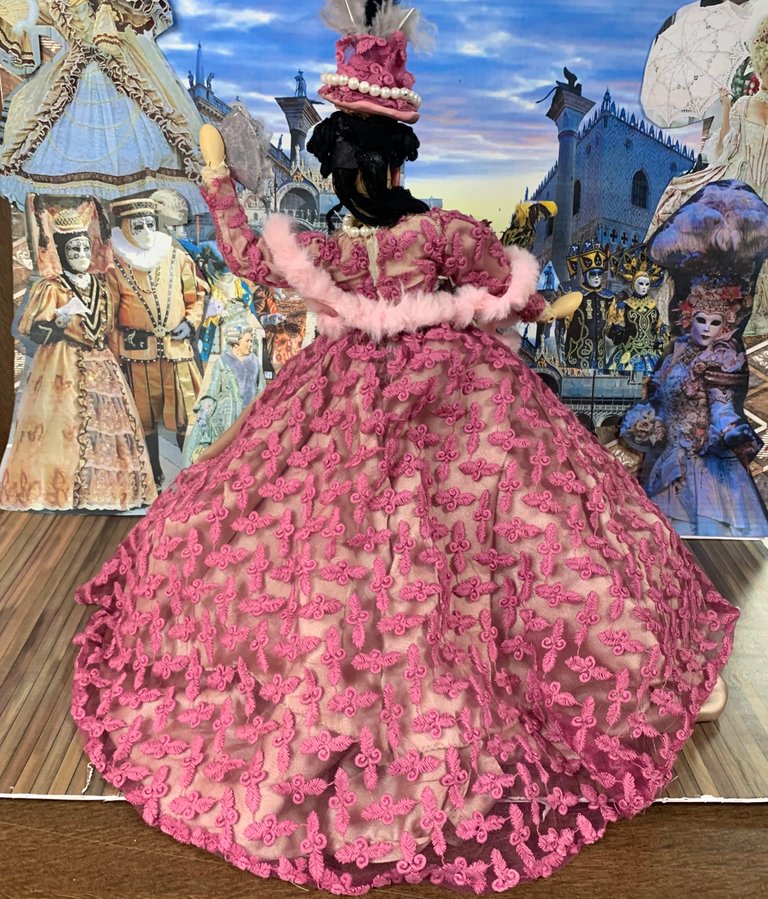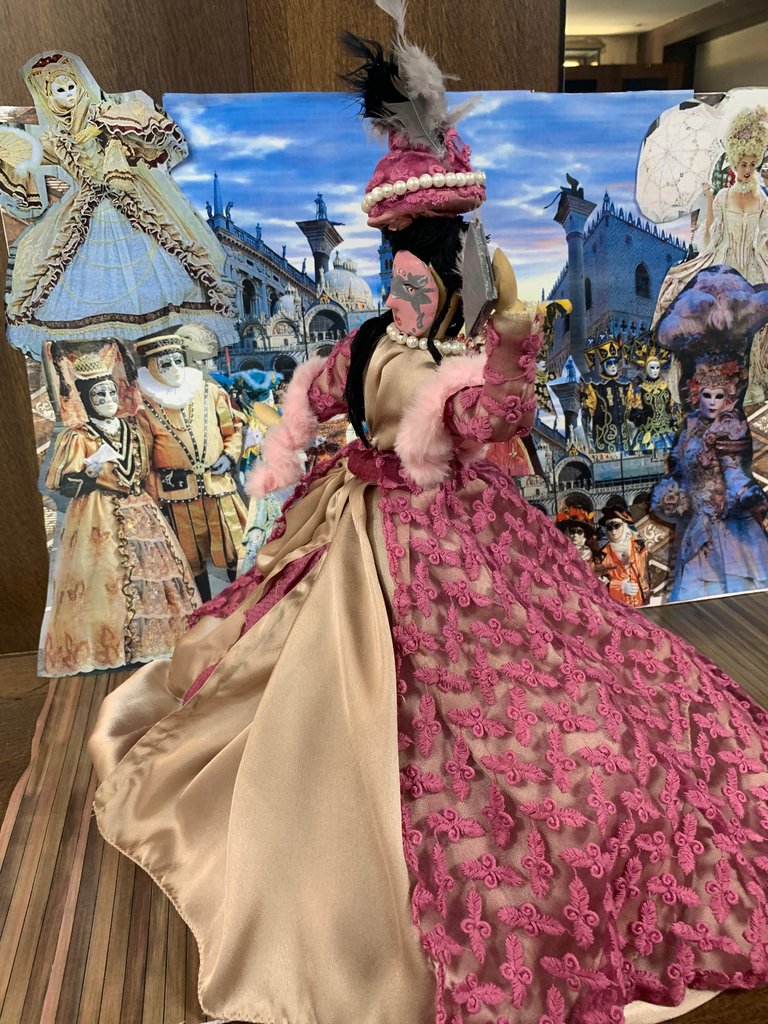 What are your views on this ?
Do you love the outcome?


I got 2nd rank in this competition and was awarded with a certificate and a physical Award .
Tell me your views on my creation!
Hope you liked it!
All the content is mine unless otherwise stated.
All the images are from my IPhone unless otherwise stated .
Thank you for reading till the end, I hope you enjoyed reading!
Thank you for all the love and support.I am always and always grateful to you guys!