While I still have an earlier machine I am restoring, I found a dream machine on eBay for a great price.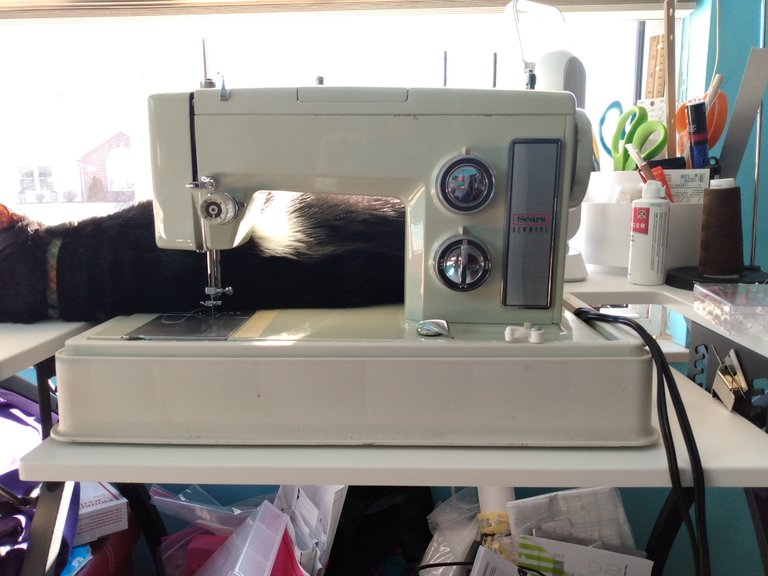 This is another heavy metal machine, made in Japan for Sears in 1970 or 1971. It has design cams that can be inserted in the top to make embroidery stitches.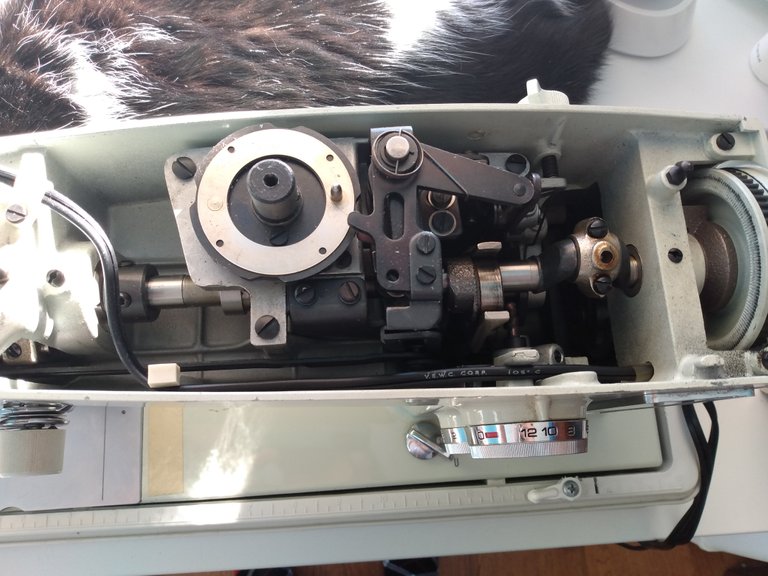 At the moment it only straight stitches, but those stitches are perfect. After more cleaning and oiling, I expect to restore it to full function so I can also use the buttonholer.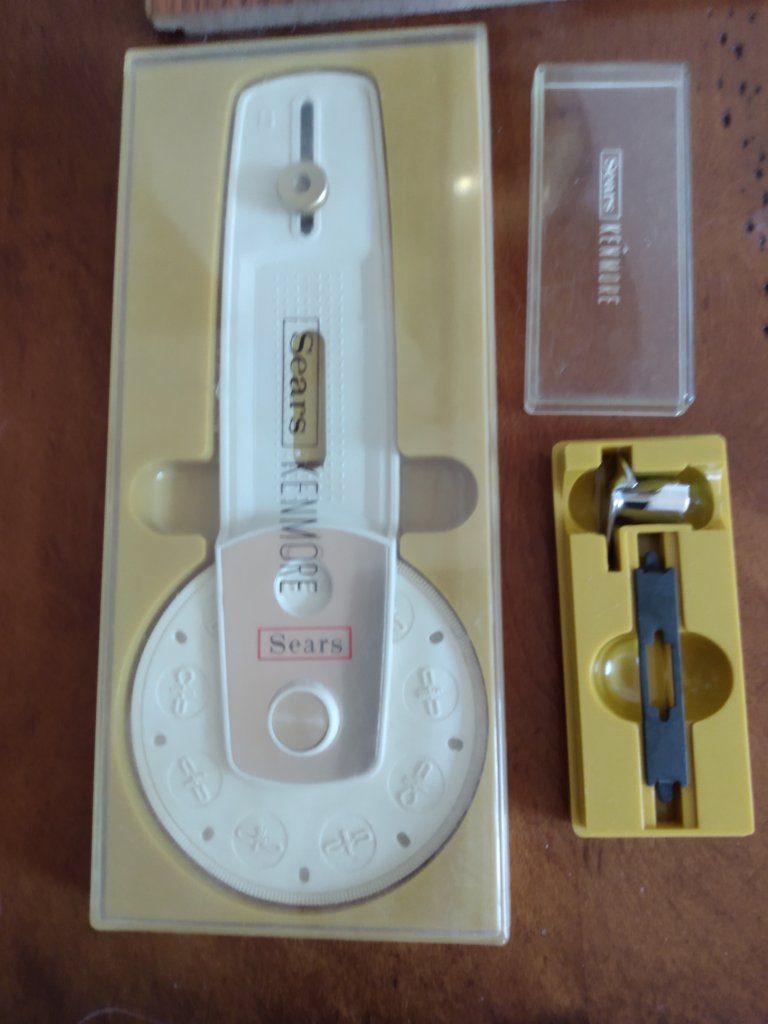 The buttonholer is on the left. To the right is the chain stitch adapter, another reason I wanted the machine. I will be testing the chain stitch function soon.