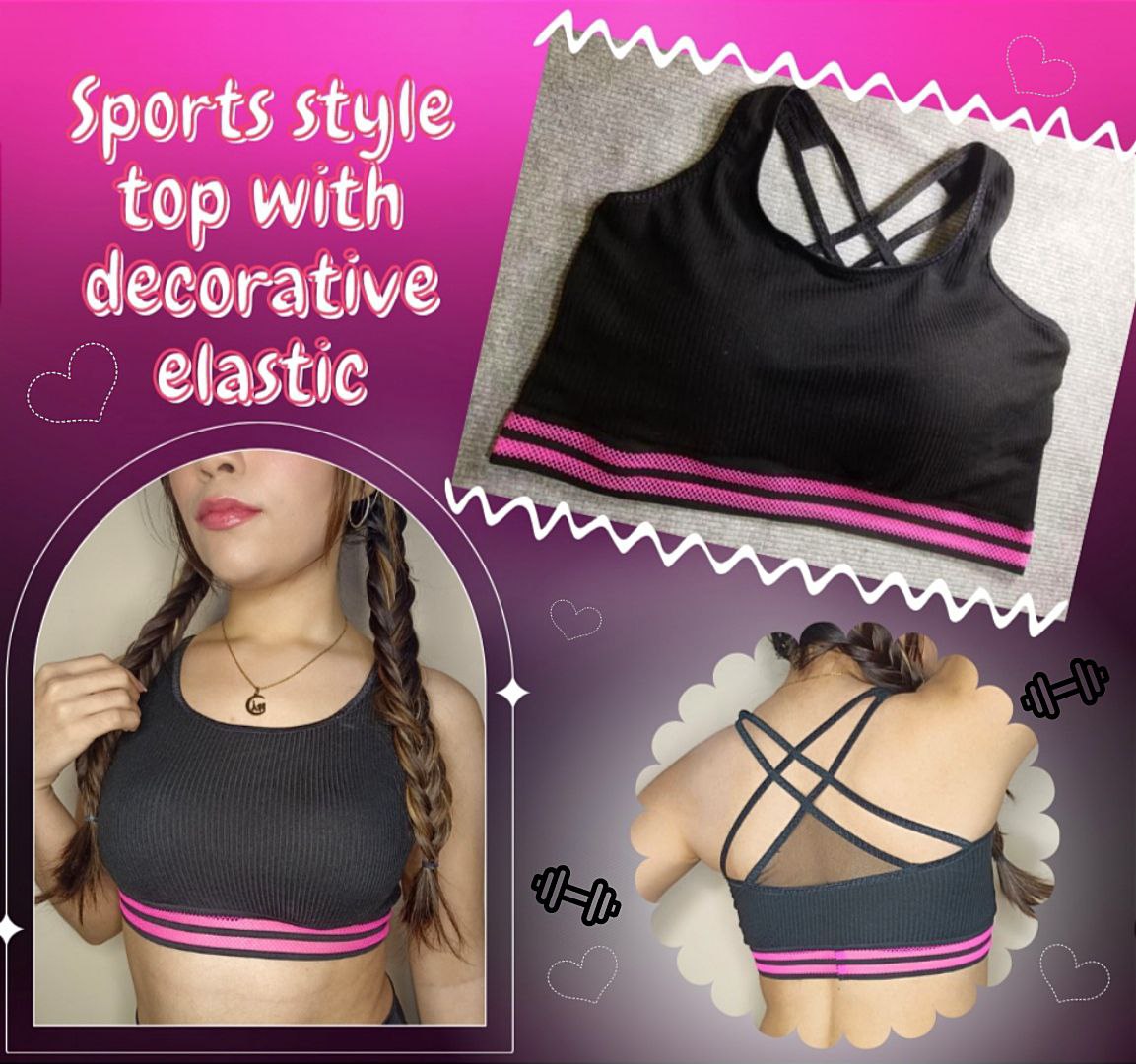 Un saludo mi querida comunidad @NeedleWorkMonday feliz día 💙 de vuelta para compartir con ustedes una nueva confección ideal para esta temporada, donde queremos usar prendas de vestir que nos haga sentir cómodas, de esas que podamos llevar desde un gimnasio hasta la playa sin ningún tipo de problemas, por eso les muestro como realizar un Top estilo deportivo con elástica decorativa, con un poco de transparencia combinada en dos colores fucsia y negro que ademas de ser una de mis combinaciones preferidas, también coinciden con los gusto de la dueña de esta prenda, que es mi hija, como saben es mi clienta favorita. Este modelo de top es muy lindo una de los detalles que mas me gusta es el escote de la espalda con tiros cruzados, ademas toda la prenda esta elaborada en material strech desde la tela hasta los demás detalles que implican su confección. Así que póngase cómodos y materiales en mano que comenzamos con nuestro paso a paso.
Greetings my dear community @NeedleWorkMonday happy day 💙 back to share with you a new confection ideal for this season, where we want to wear clothes that make us feel comfortable, those that we can take from a gym to the beach without any problems, so I show you how to make a sporty style top with decorative elastic, with a little transparency combined in two colors fuchsia and black that besides being one of my favorite combinations, also match the tastes of the owner of this garment, which is my daughter, as you know is my favorite customer. This top model is very nice one of the details that I like the most is the back neckline with crossed straps, also the whole garment is made of stretch material from the fabric to the other details that involve its manufacture. So get comfortable and materials in hand as we begin our step-by-step.


Tela Rib o acanalada color negro
Sesgo elástico negro
Hilo ce coser negro
Elástica decorativa de 4 centímetros de ancho
Copas para brasier
tijera
Molde o patrón
Rib or ribbed black fabric
Black elastic bias binding
Black sewing thread
Decorative elastic 4 centimeters wide
Bra cups
scissors
Mold or pattern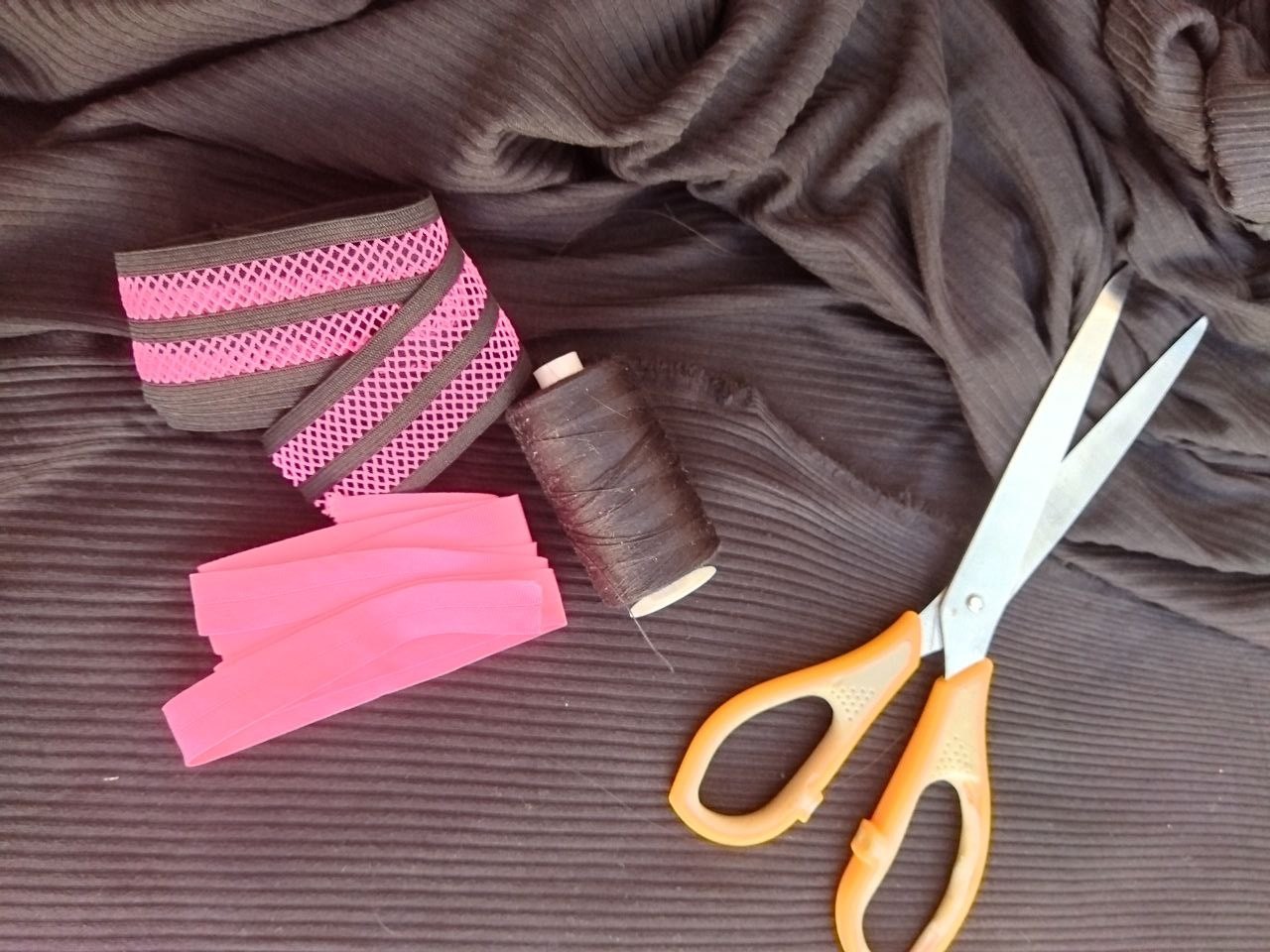 Comenzamos este nuevo proyecto como es la confección de un top primeramente cortando todas las piezas necesarias para la elaboración de este diseño. La parte delantera la vamos a sacar doble, las dos piezas iguales, sin embargo la pieza de la espalda la cortamos que alto sea el mismo de la sisa haciendo un corte mas bajo hacia el centro de la espalda para crear el escote
We start this new project as it is the making of a top by first cutting all the necessary pieces for the elaboration of this design. The front part we are going to take out double, the two equal pieces, however the back piece we cut the same height as the armhole making a lower cut towards the center of the back to create the neckline.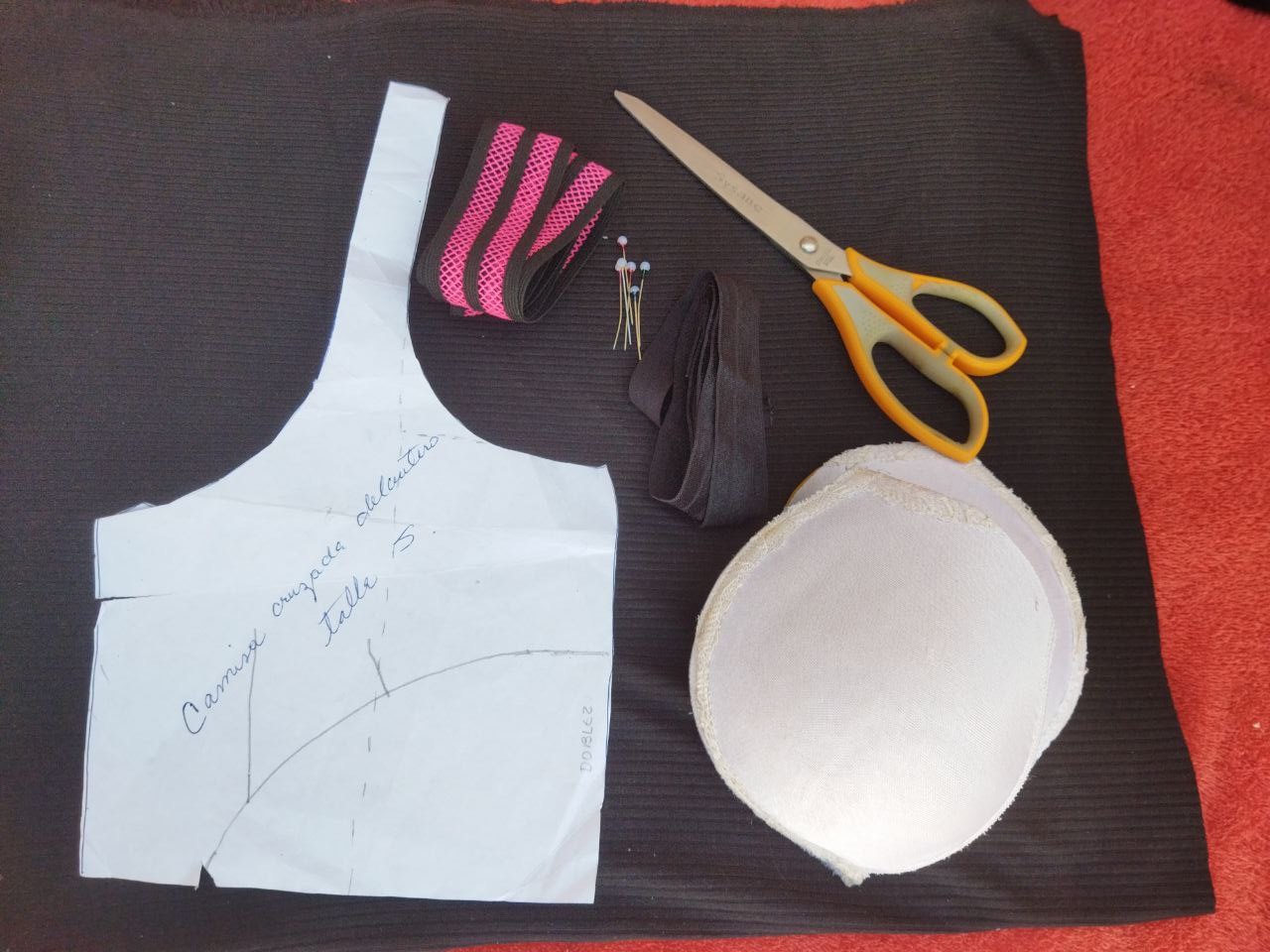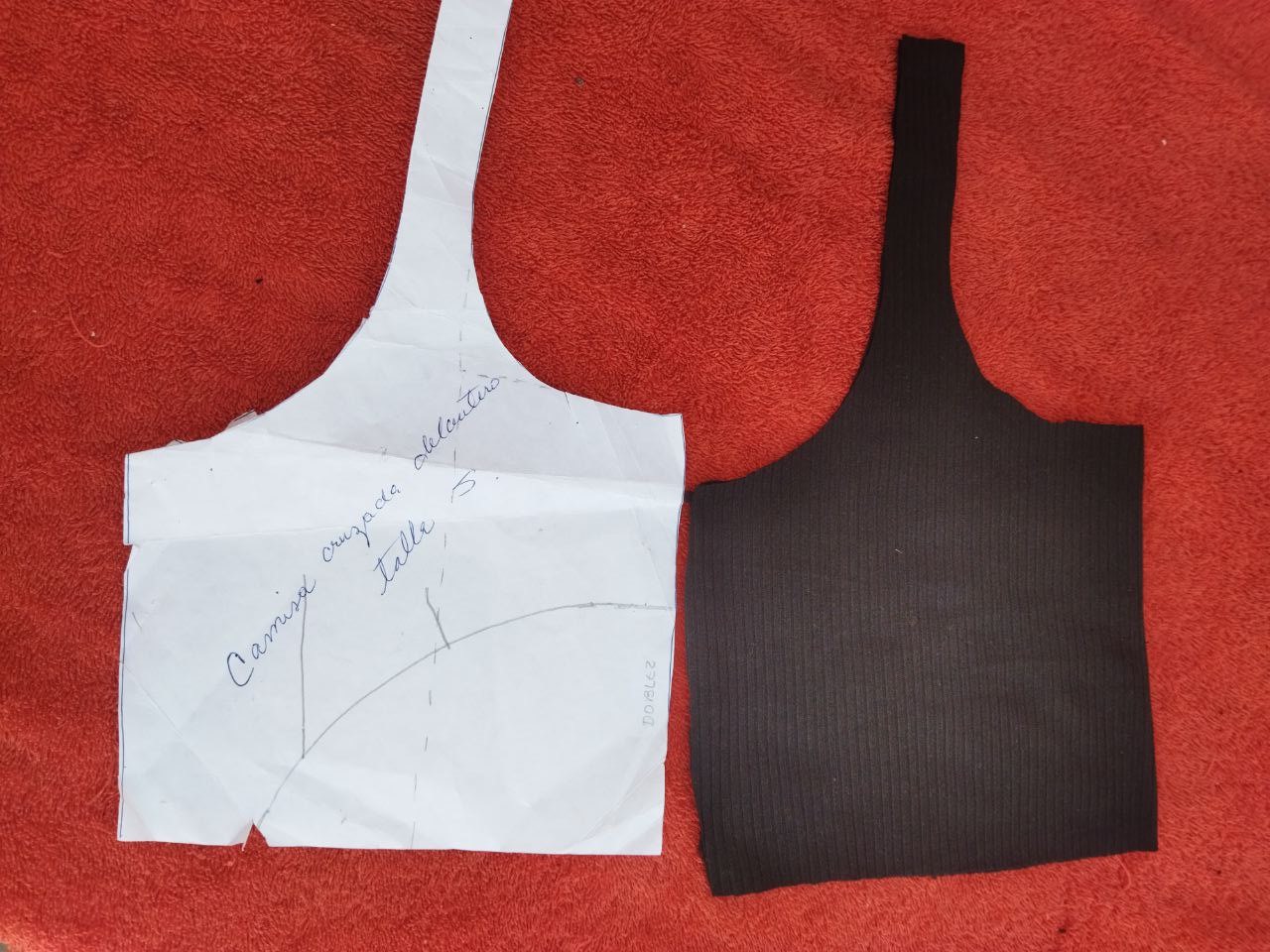 ---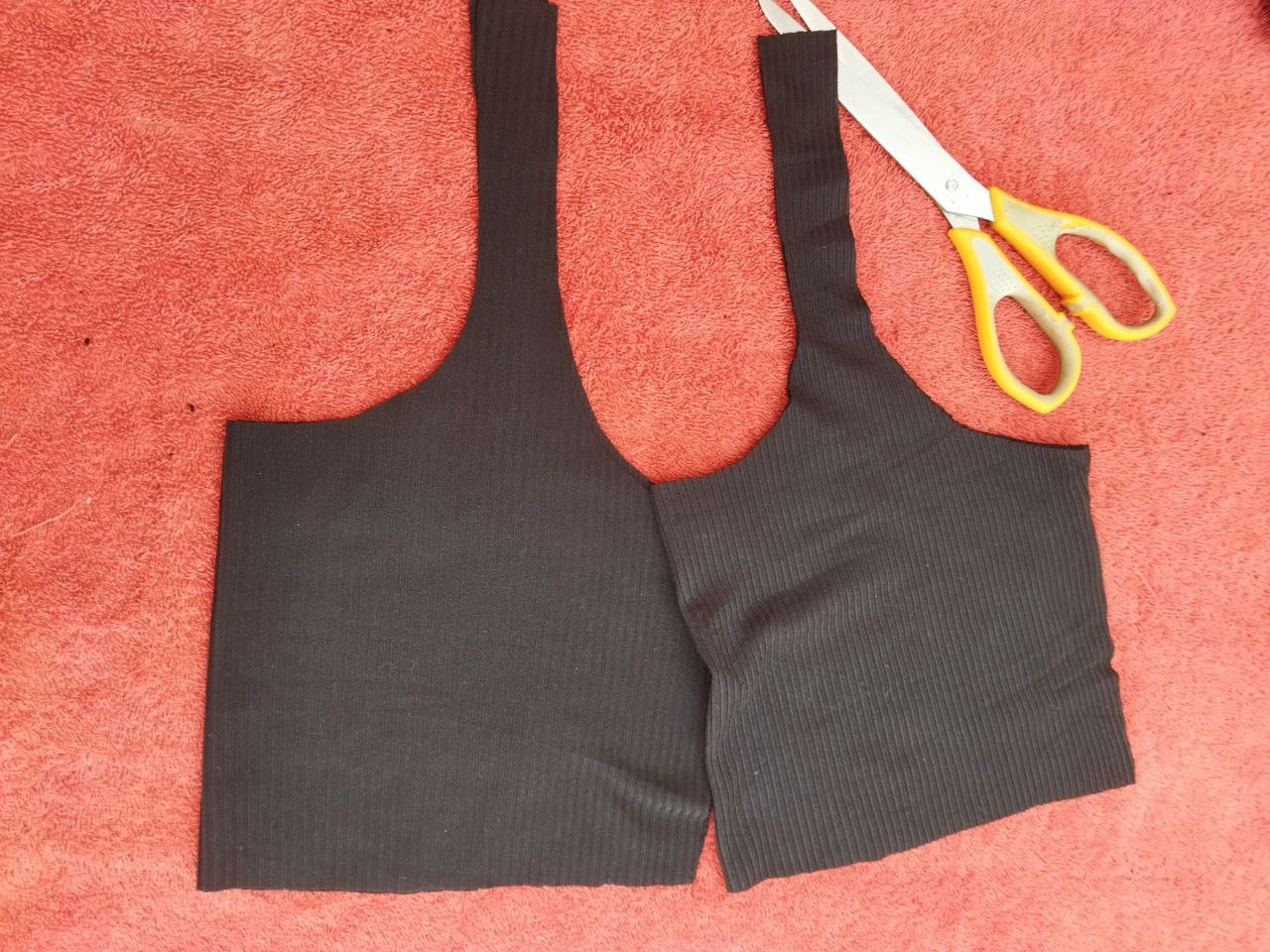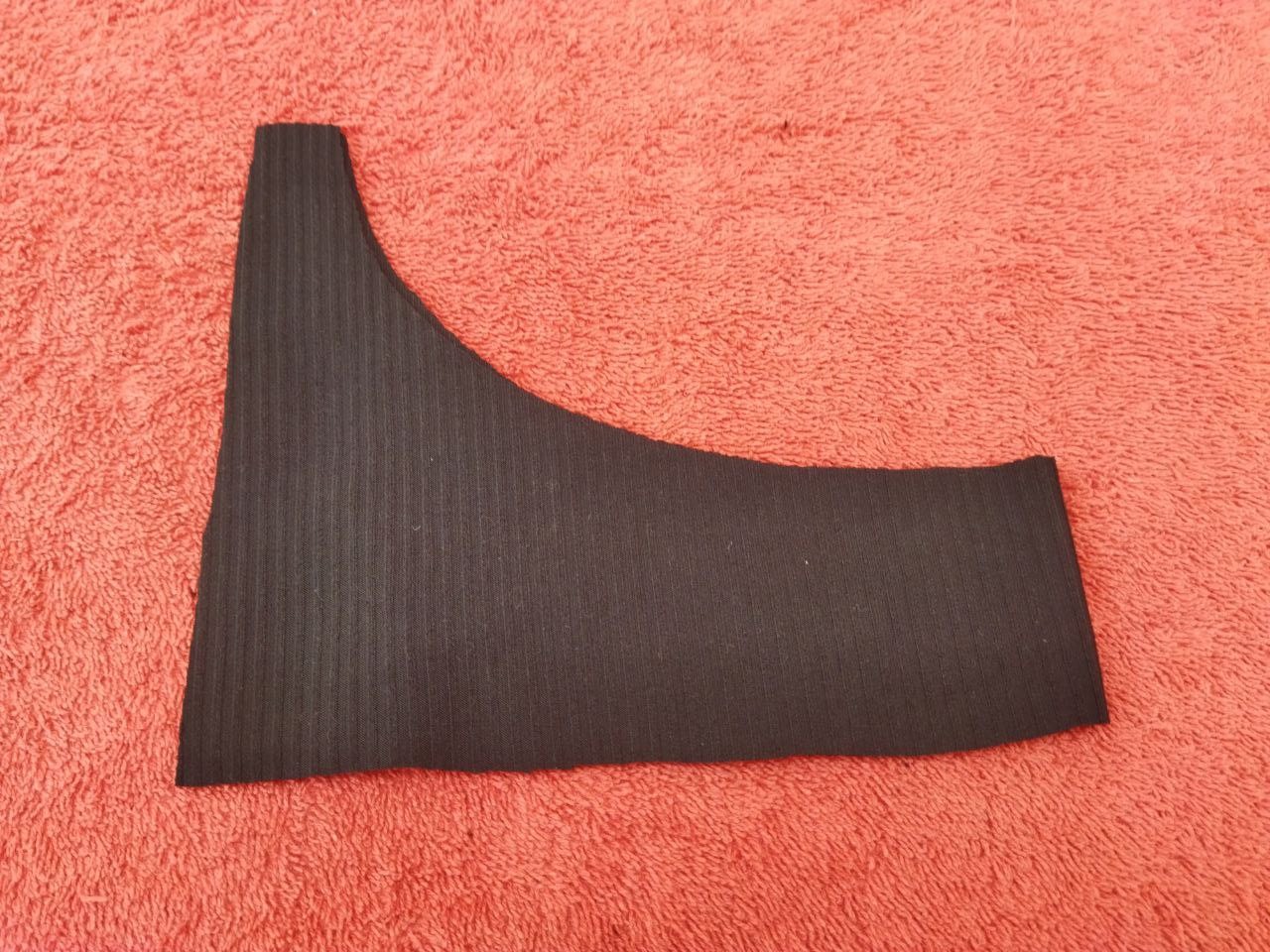 Ahora ubicamos dentro de los piezas delanteras las copas para brasier, las sujetamos primeramente con alfileres para evitar que se muevan al momento de coser, teniendo en cuenta que para la costura de las mismas solo lo haremos en lo que sera la pieza del revés del top, en la parte delantera no se notara ninguna costura para un mejor acabado
Now we place inside the front pieces the bra cups, we first hold them with pins to prevent them from moving when sewing, taking into account that we will only sew them on what will be the back piece of the top, in the front part no seam will be noticed for a better finish.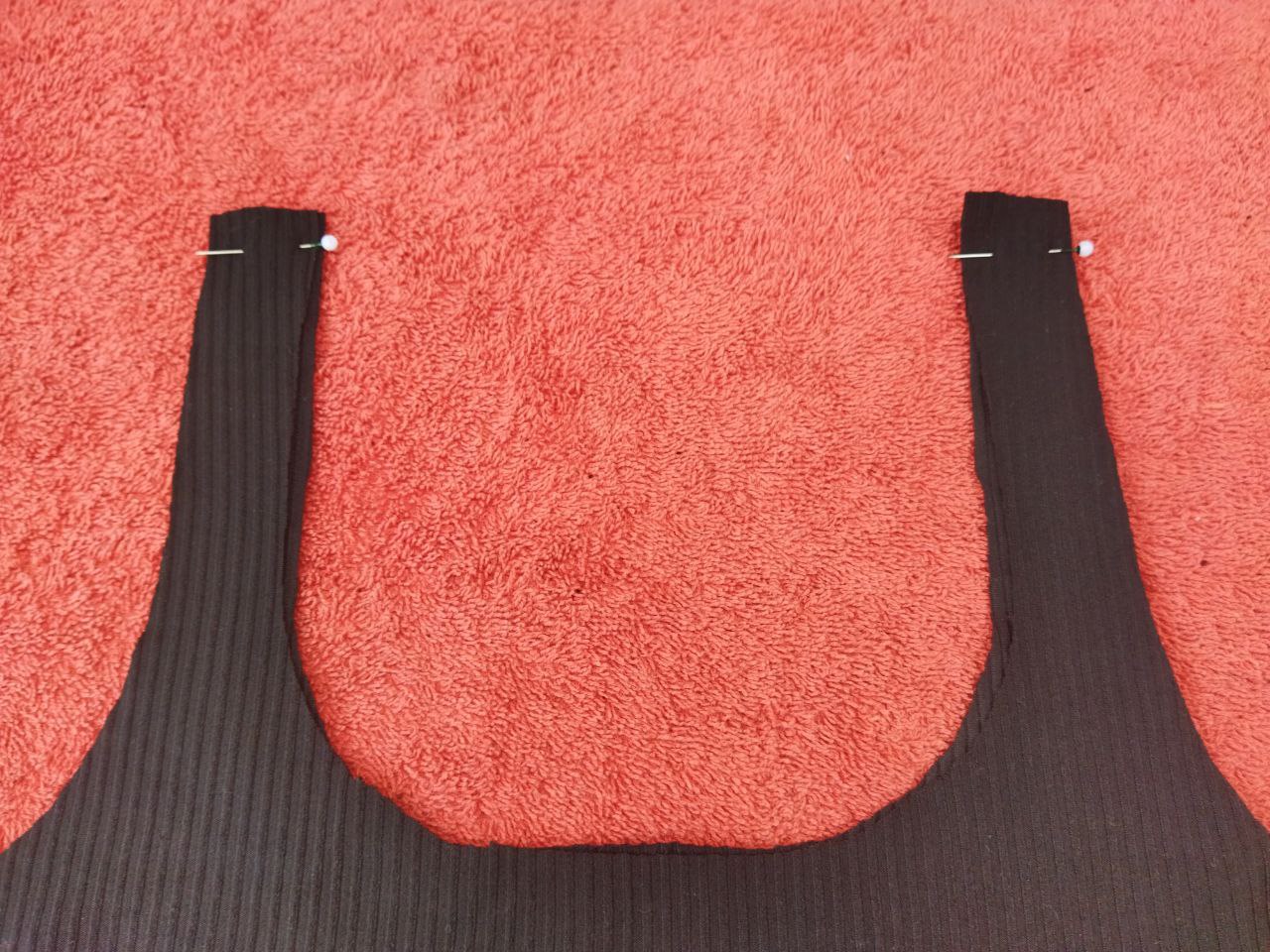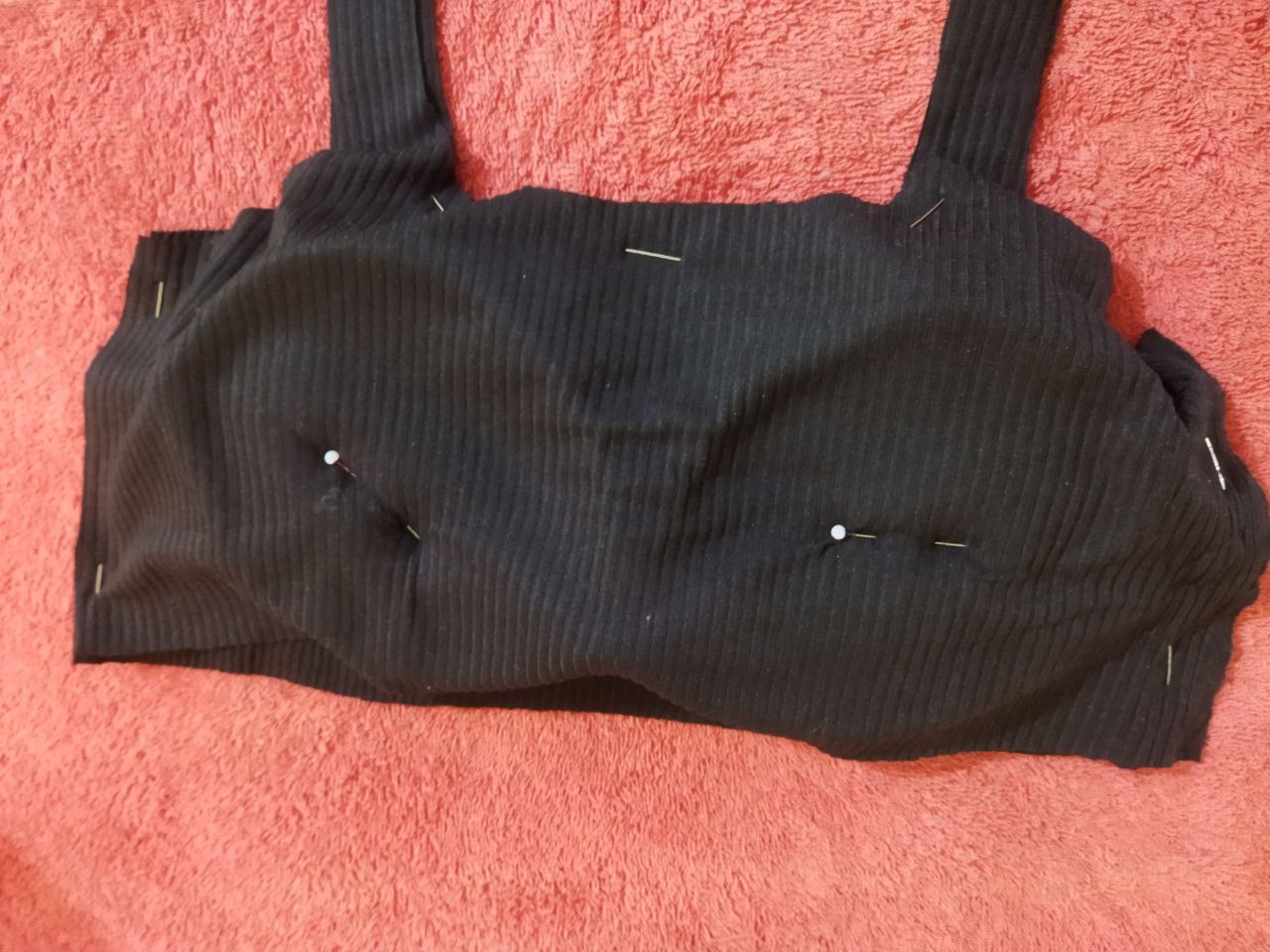 Para unir la pieza de la espalda, vamos a trabajar con una costura escondida. Aprovechando que tenemos 2 piezas delanteras, ubicamos la pieza de la espalda en medio de las dos delantera, haciendo coincidir esta pieza cara con cara con el derecho con la pieza delantera, de manera que al voltear la costura queda oculta
To join the back piece, we are going to work with a hidden seam. Taking advantage of the fact that we have 2 front pieces, we place the back piece in the middle of the two front pieces, matching this piece face to face with the right side with the front piece, so that when we flip the seam is hidden.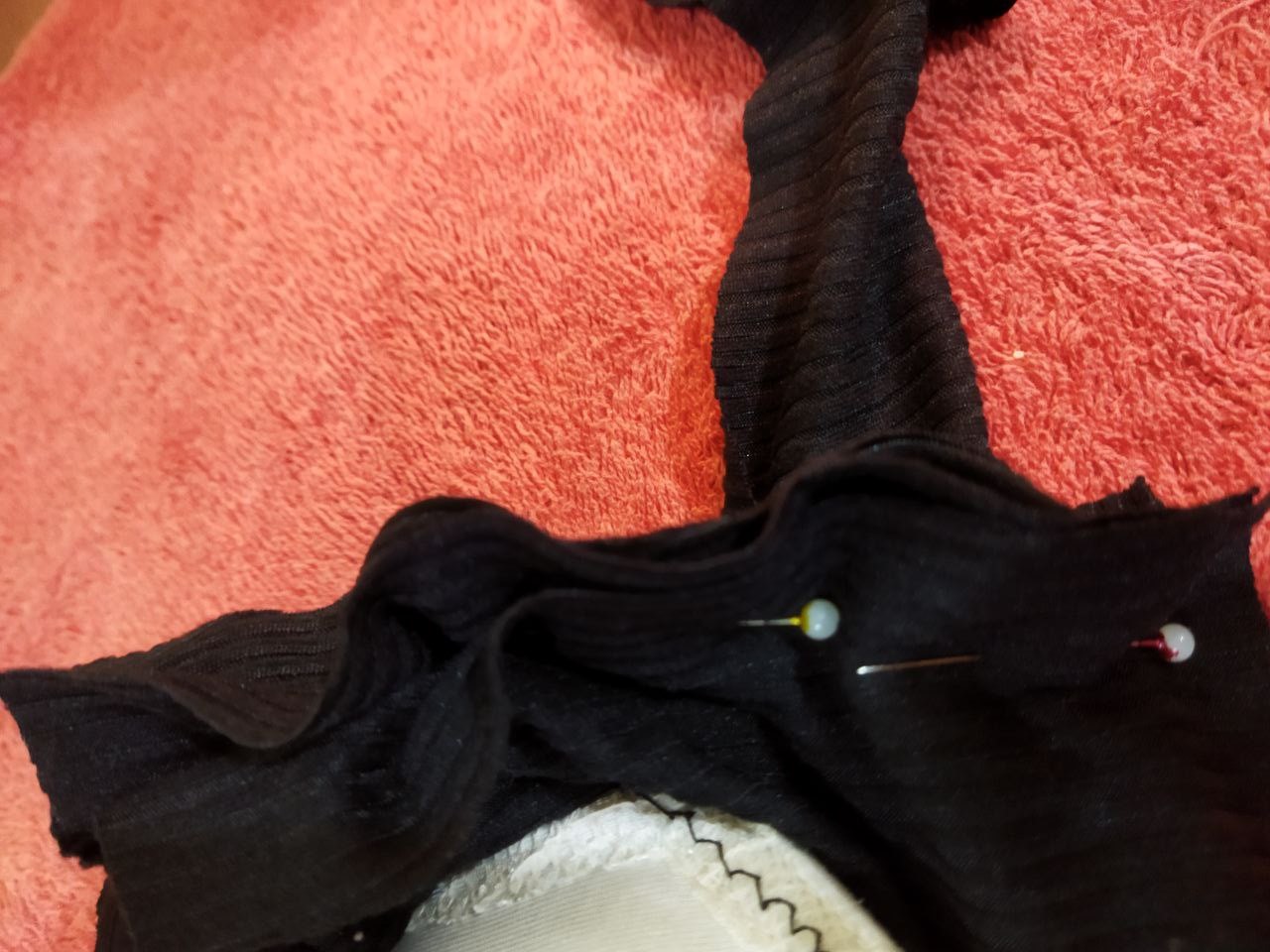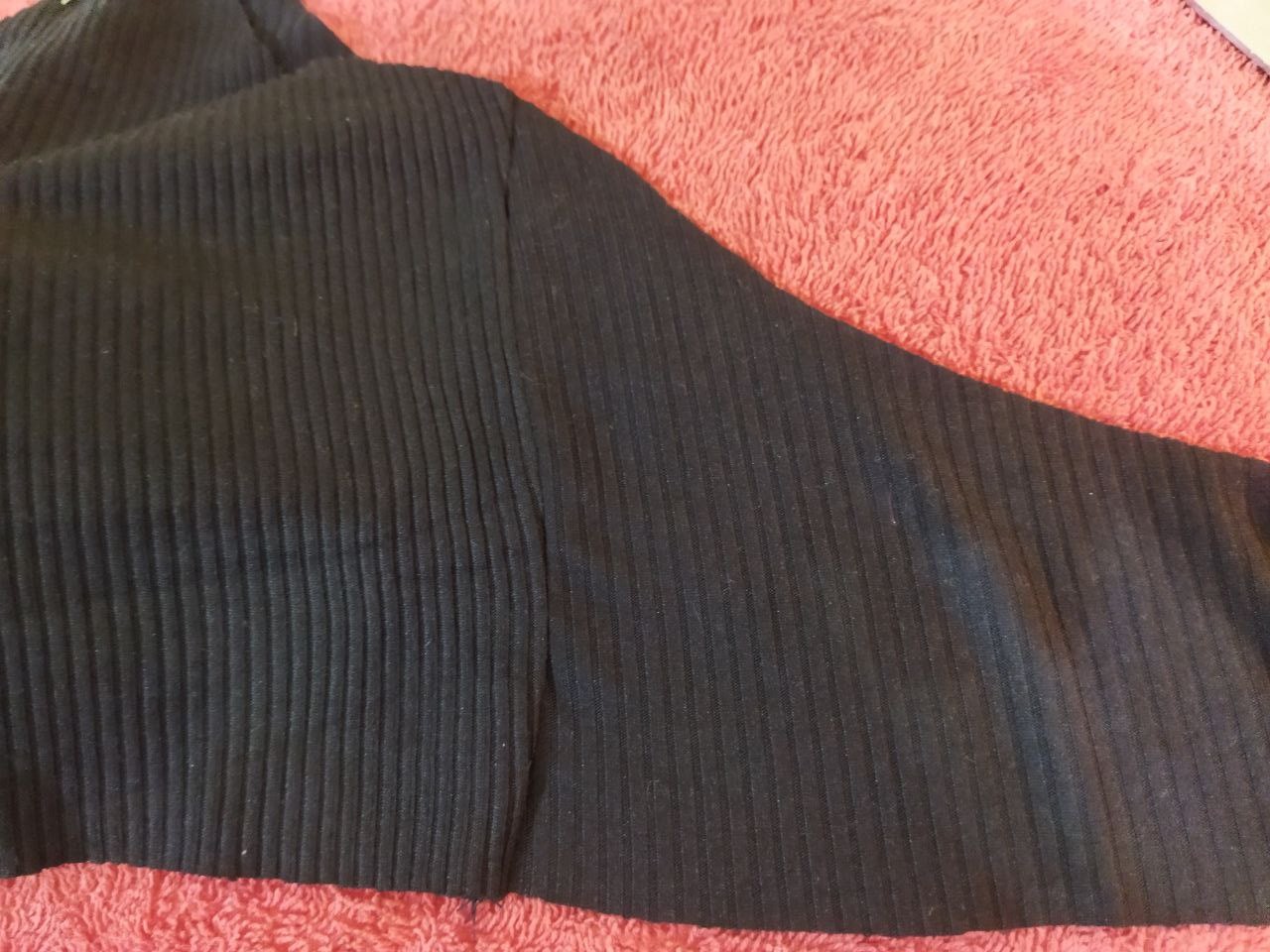 Teniendo el top listo procedemos a coser el sesgo elástico por todo el borde tanto del cuello, como de la espalda y sisa, teniendo en cuenta que debemos dejar un sobrante de sesgo necesario que servirán para realizar los tiros cruzados en el escote de la espalda. Primero los cruzamos sujetándolos con alfileres y también en el bajo de la espalda, después de esto cosemos muy bien con la maquina de coser
Having the top ready we proceed to sew the elastic bias around the edge of the neck, back and armhole, taking into account that we must leave a surplus of bias necessary to make the cross straps in the neckline of the back. First we cross them holding them with pins and also at the bottom of the back, after this we sew very well with the sewing machine.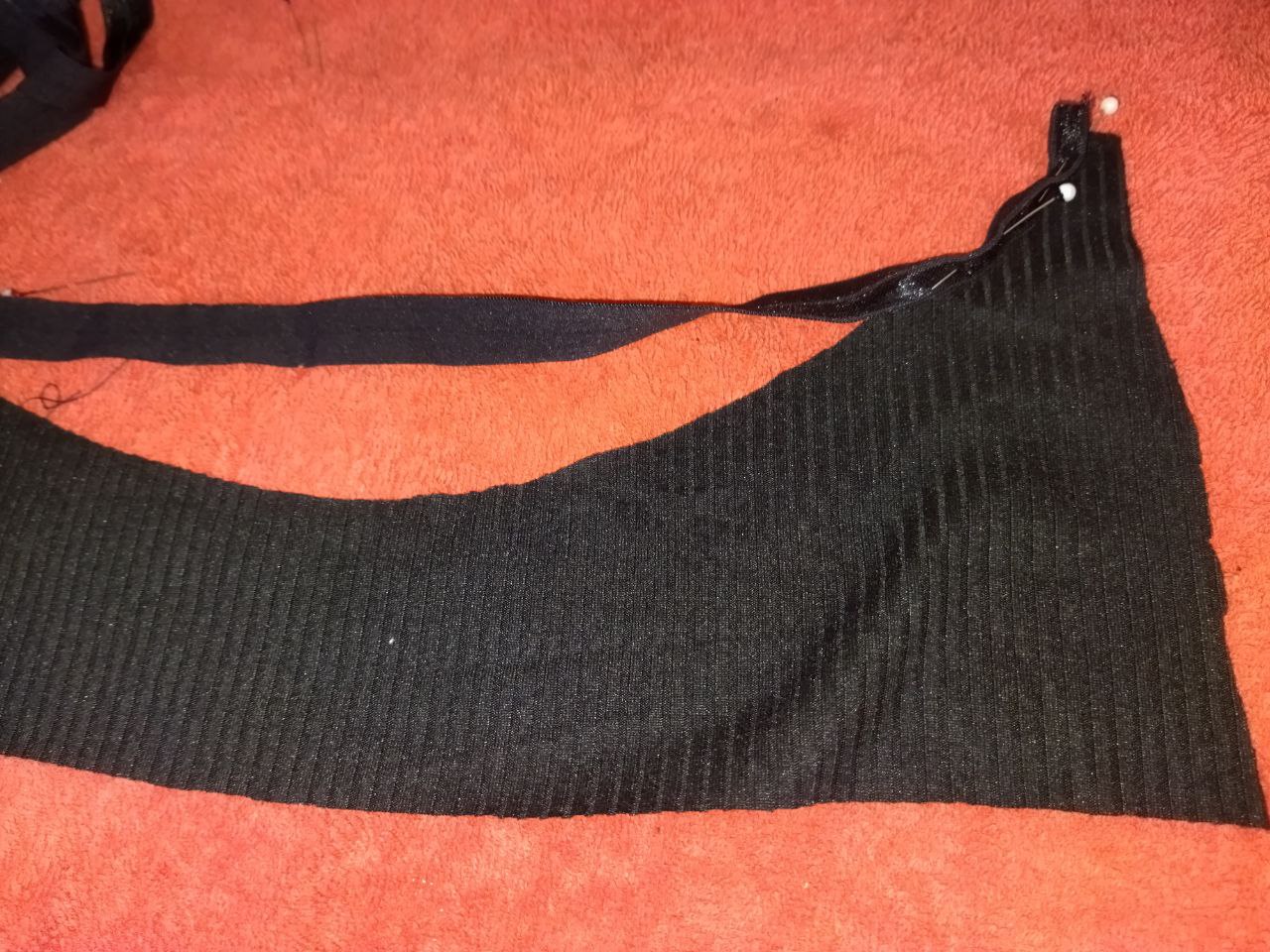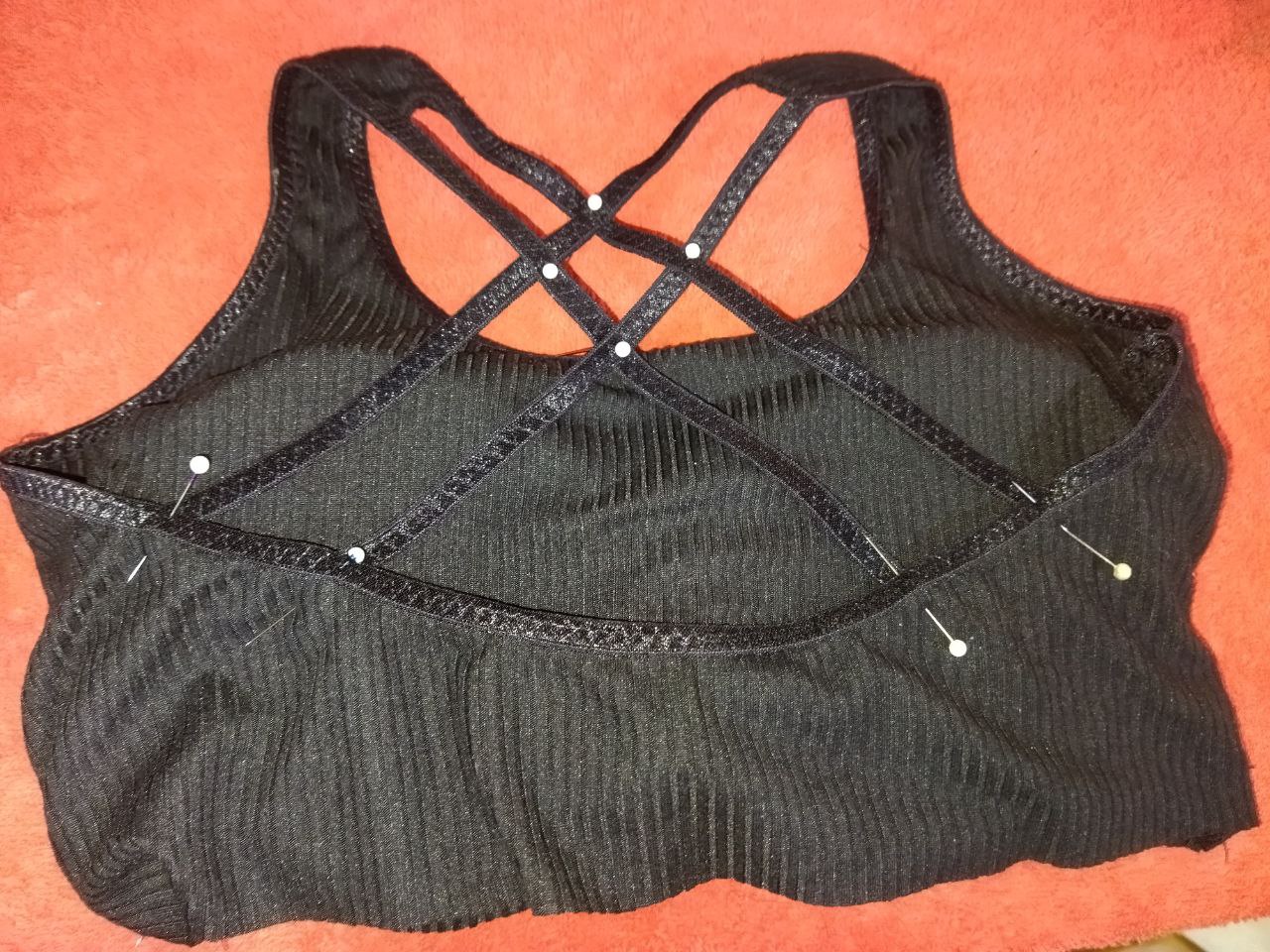 ---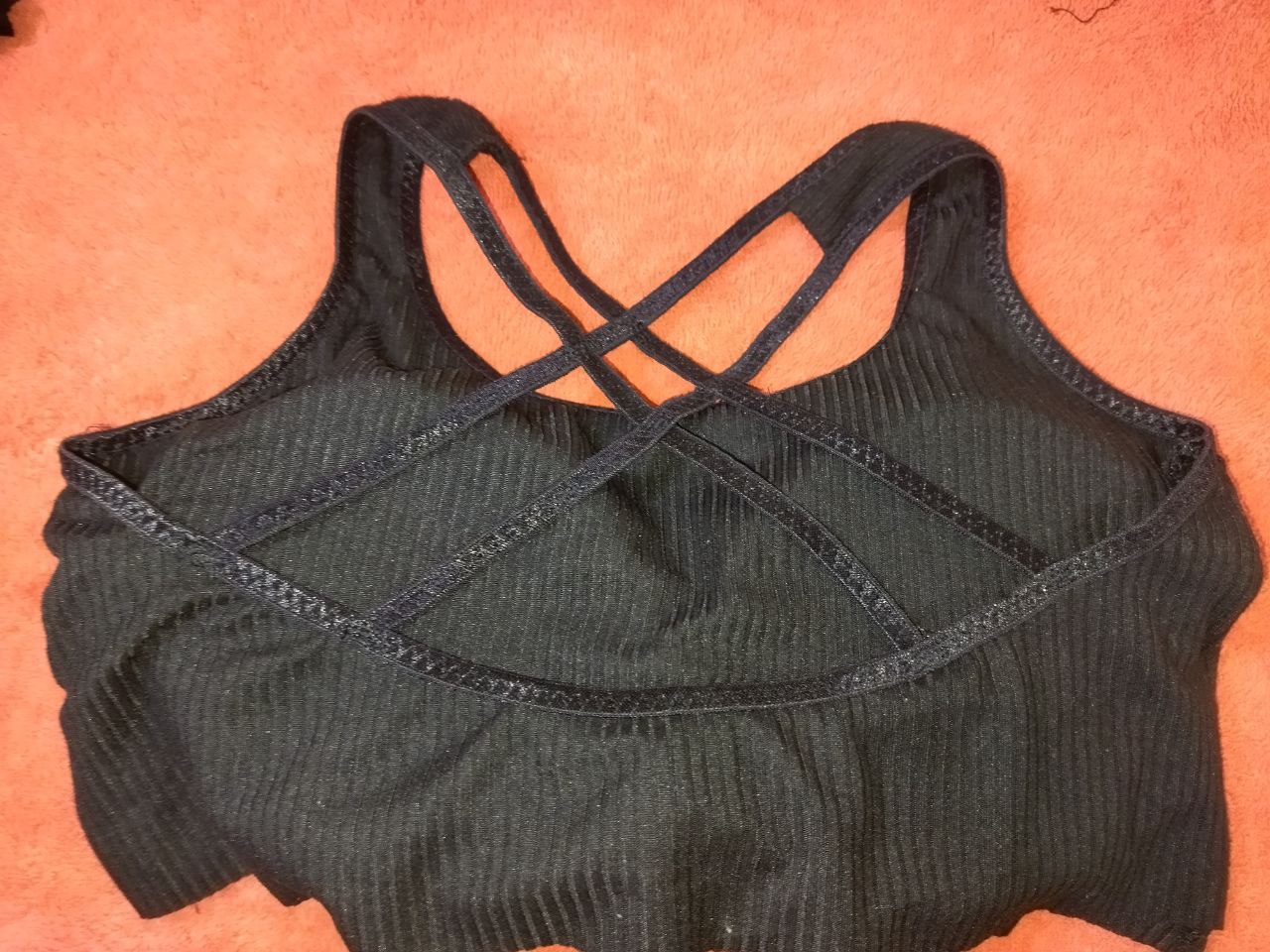 Con una malla tipo transparencia en color negro, la vamos a fijar en el ultimo cruce del escote que tiene forma de triangulo, igual primero la fije con alfileres y después de coser con la maquina corte el excedente de la malla
With a transparency mesh in black color, we are going to fix it in the last crossing of the neckline that has a triangle shape, first I fixed it with pins and after sewing with the machine I cut the excess of the mesh.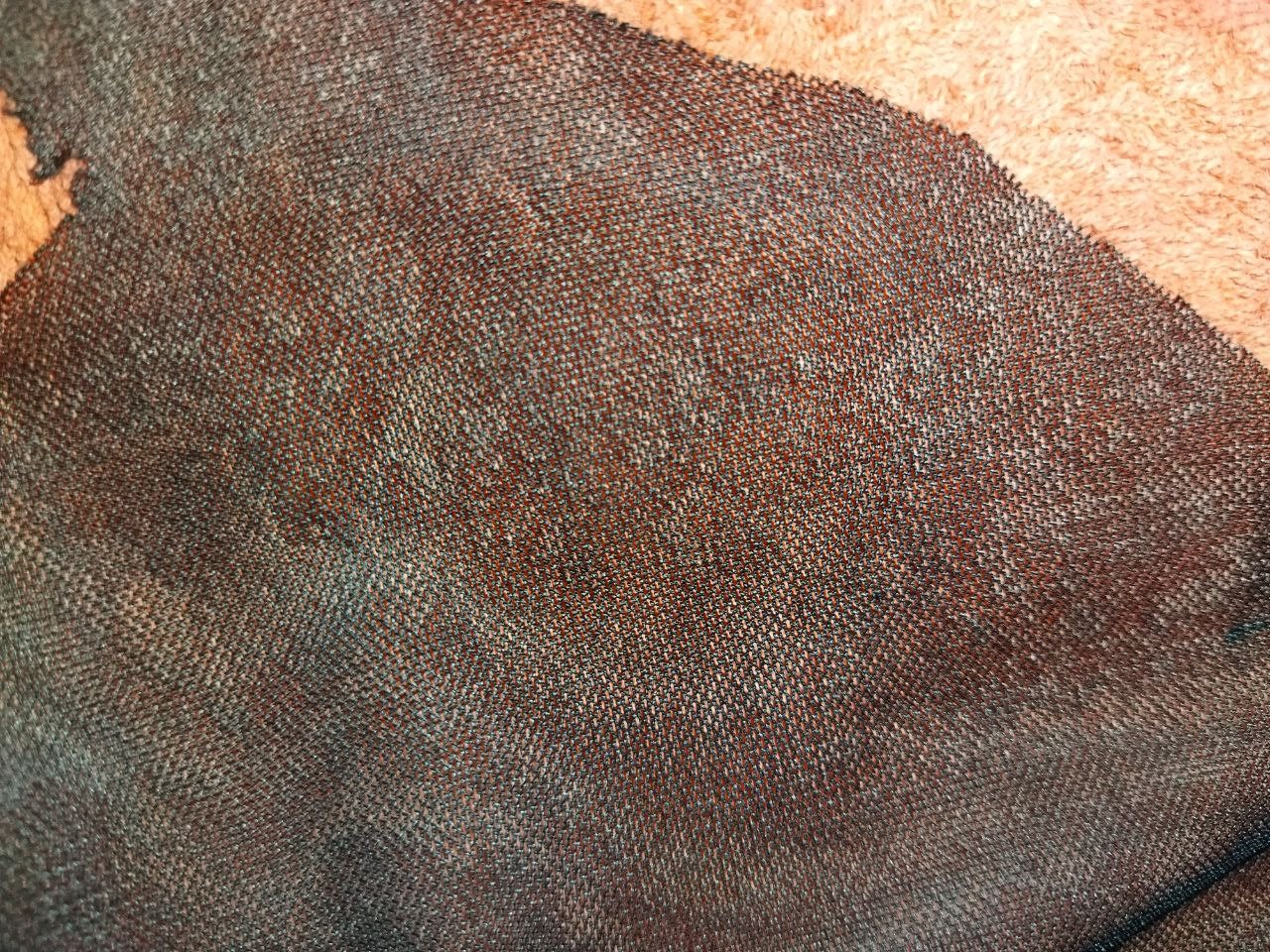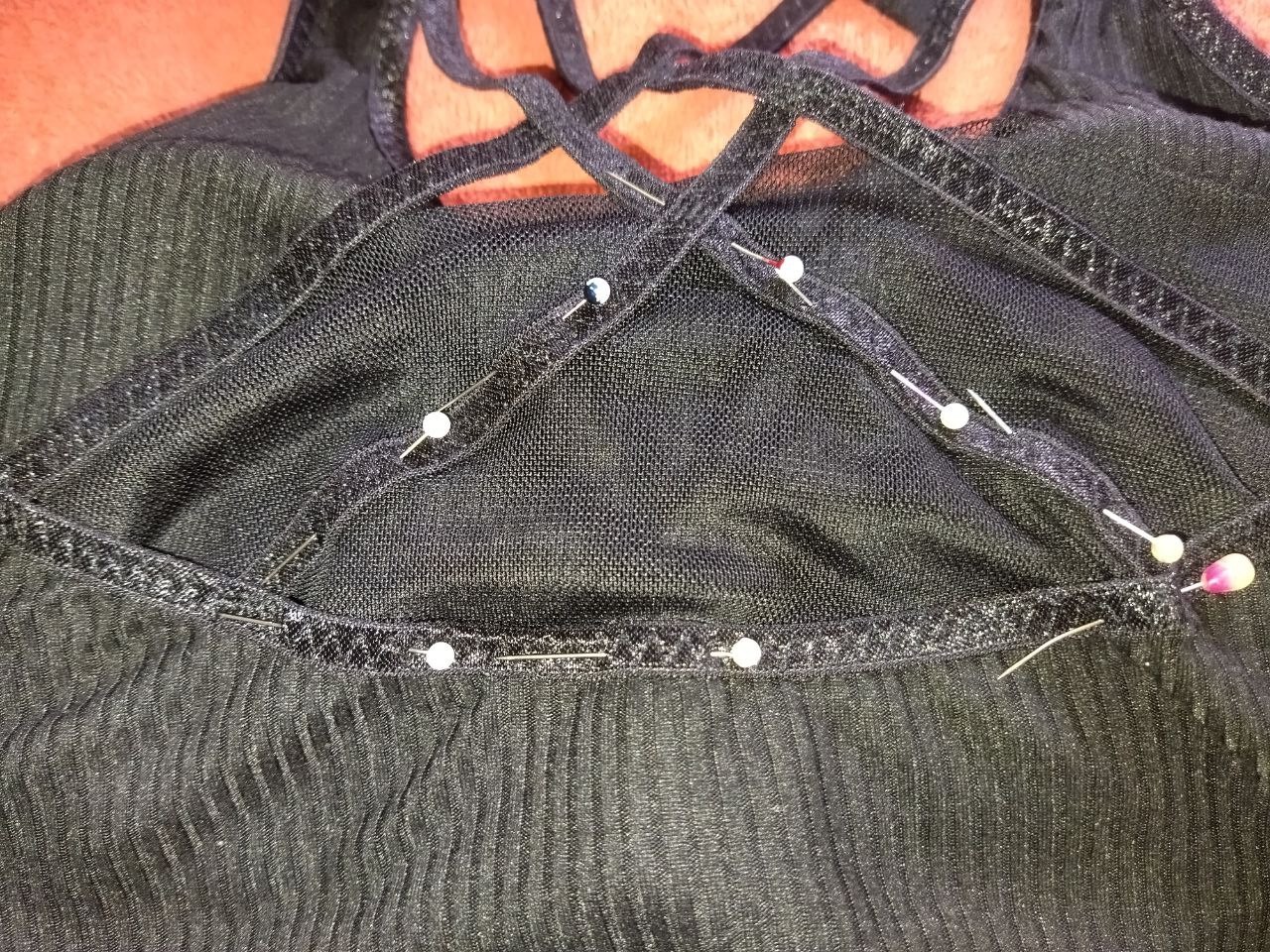 ---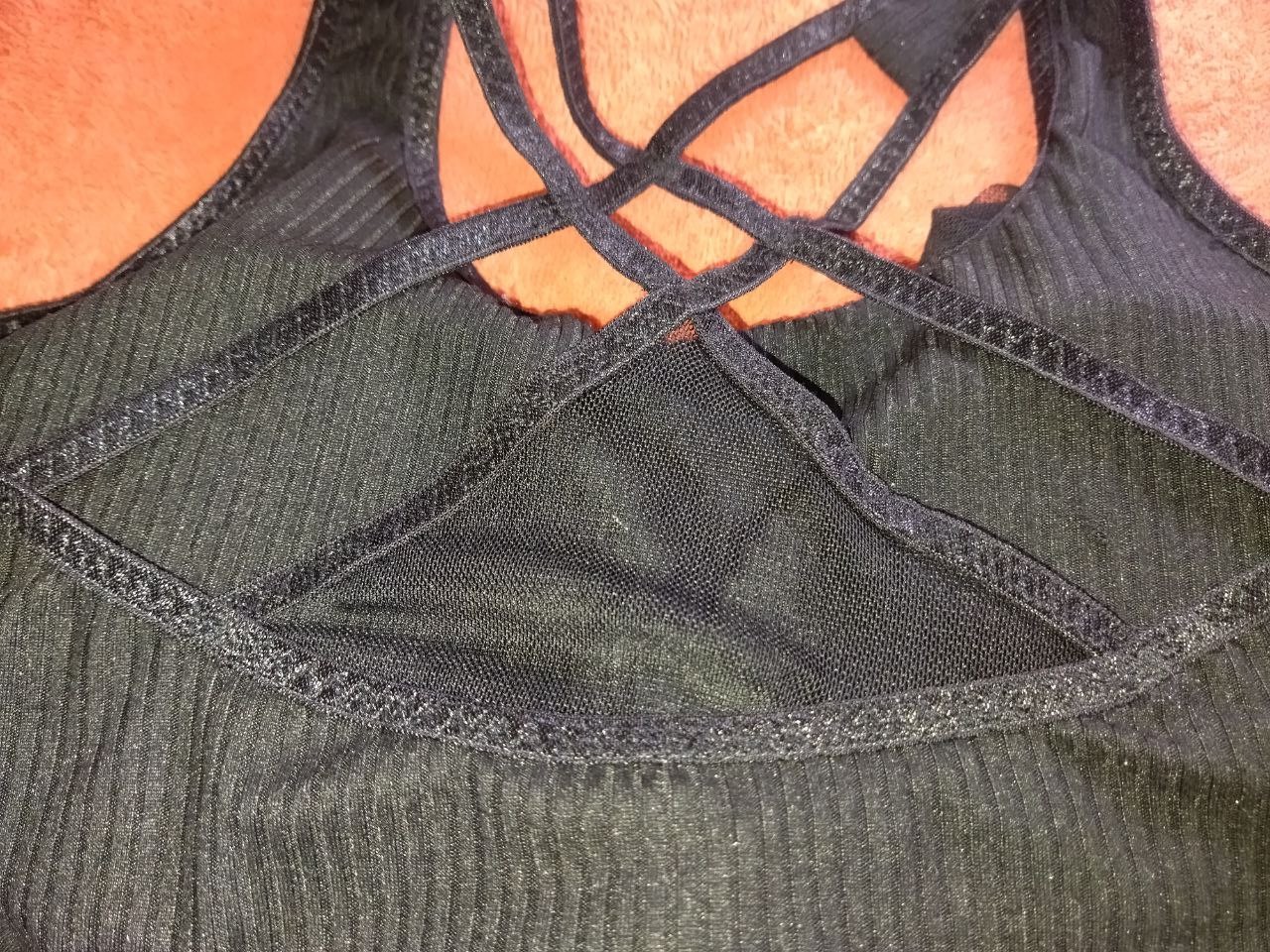 Por ultimo le colocamos la elástica decorativa en la parte del contorno del bajo busto. Primero obtenemos la medida y cortamos la elástica y la unimos luego cosiendo de manera que al fijarla al top la costura quede o por uno de los costados o en mitad de la espalda
Finally, we place the decorative elastic around the underbust. First we get the measurement and cut the elastic and then we sew it together so that when we attach it to the top the seam is either on one of the sides or in the middle of the back.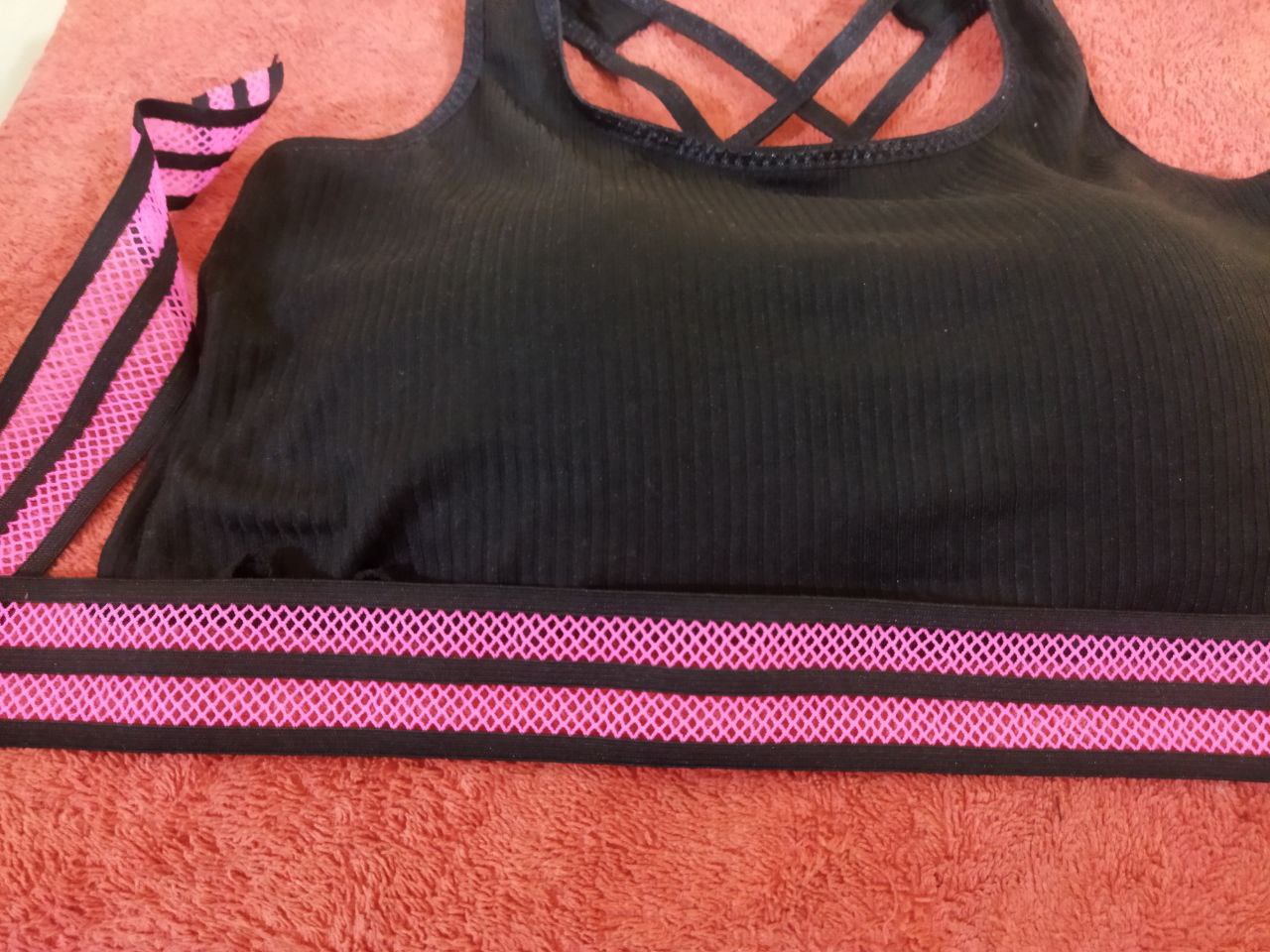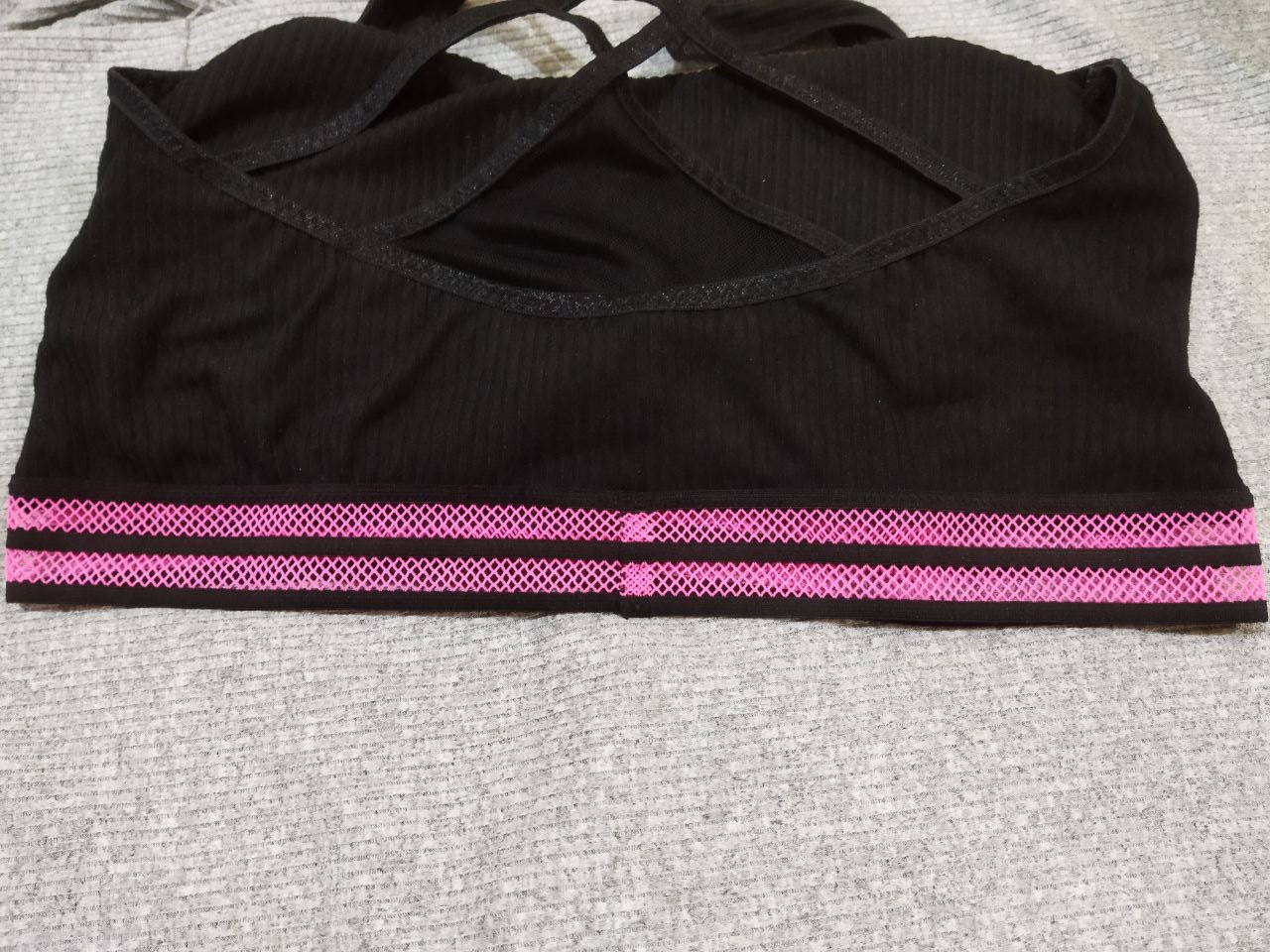 Listo. Así culminamos este proyecto como fue la confección de un top estilo deportivo o casual, esta es una prenda de vestir muy cómoda y su uso es versátil puede adaptarse fácilmente de acuerdo a la ocasión que quieras lucir. Espero se animen a elaborarlo. Con esmero y dedicación podemos lograr muchas cosas que nos proponemos
That's it. This is the culmination of this project as it was the making of a sporty or casual style top, this is a very comfortable garment and its use is versatile and can be easily adapted according to the occasion you want to wear. I hope you are encouraged to elaborate it. With care and dedication we can achieve many things we set out to do.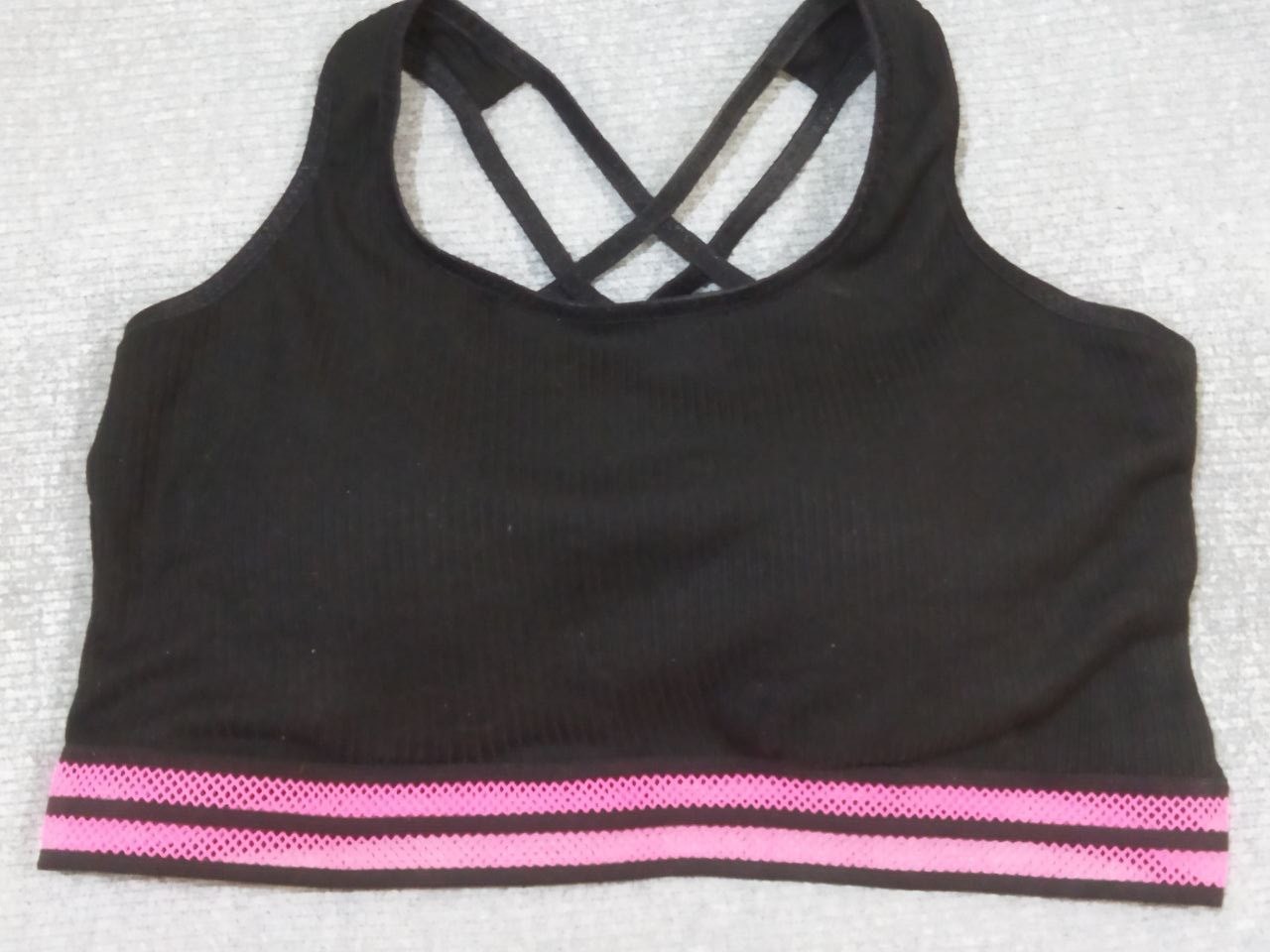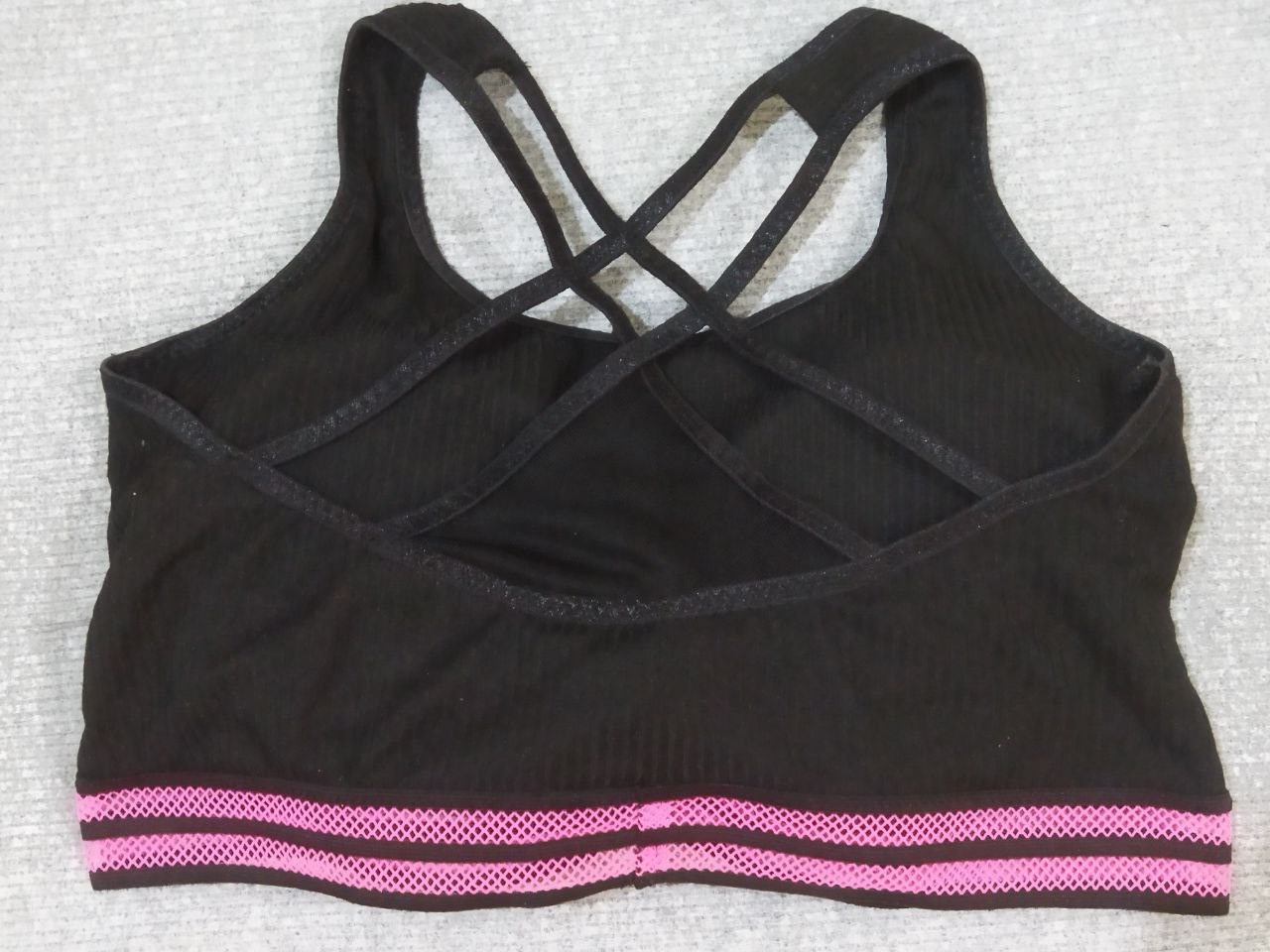 ---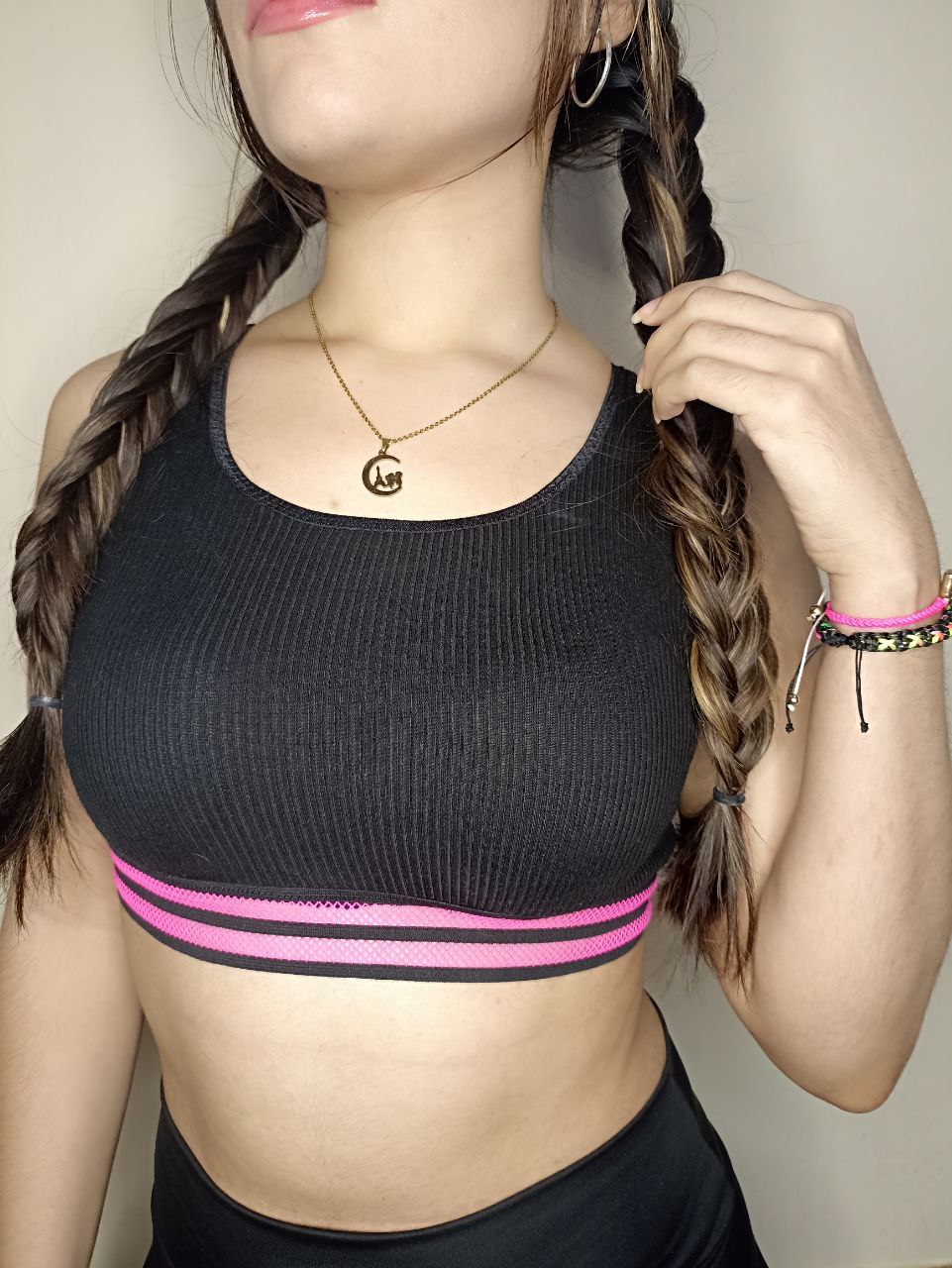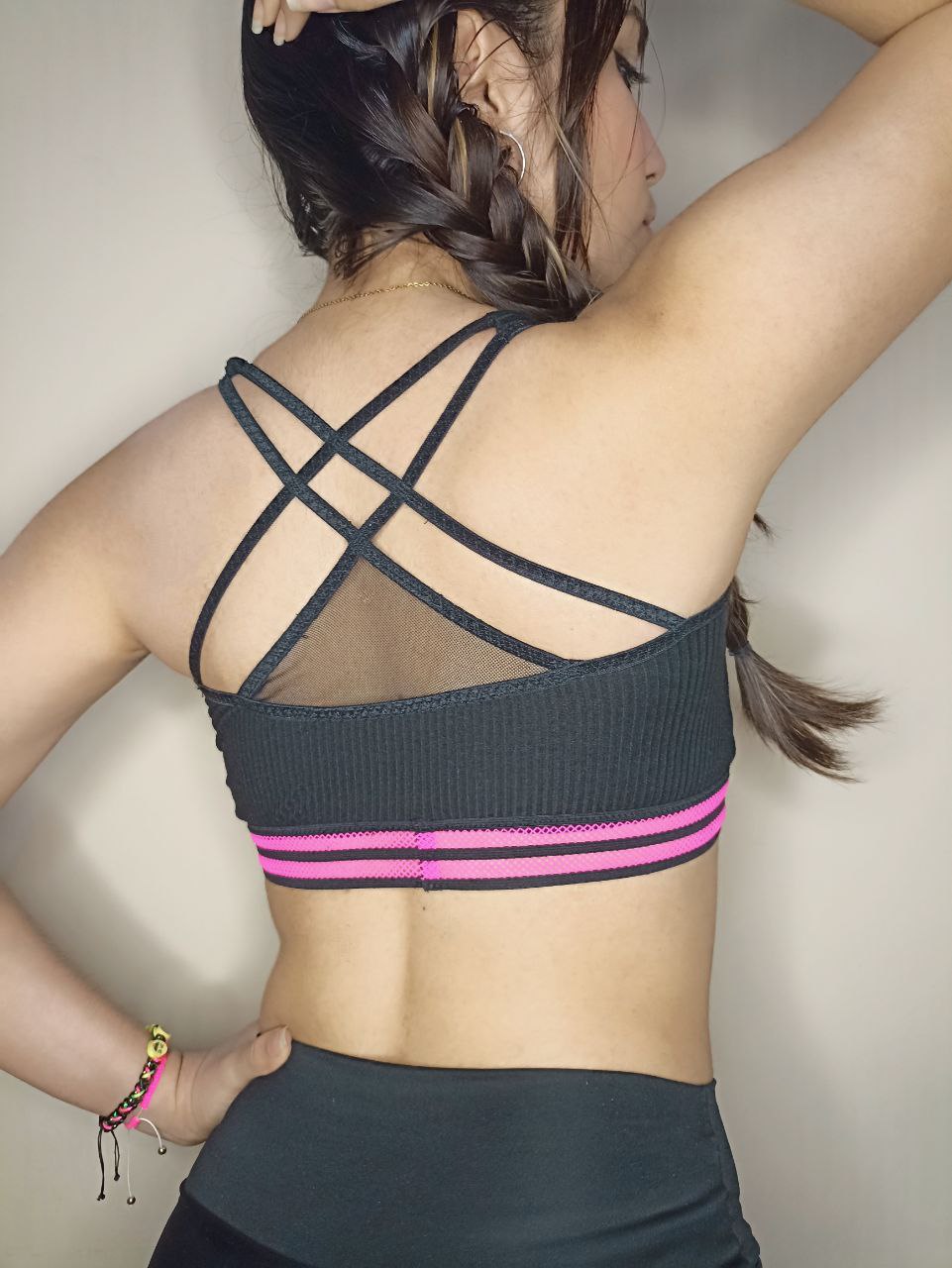 | Pueden seguirme en 💙: | You can follow me on 💙: |
| --- | --- |
| Twitter | eveyese1312 |
| Discord | eveyese1312#6211 |
---
Las fotos y el contenido son de mi autoria
Imágenes editadas en PowerPoint Canva y PicMonkey
Para la traducción usé el traductor: DeepL
The photos and content are my own.
Images edited in PowerPoint Canva and PicMonkey
For the translation, I used the translator: DeepL
---