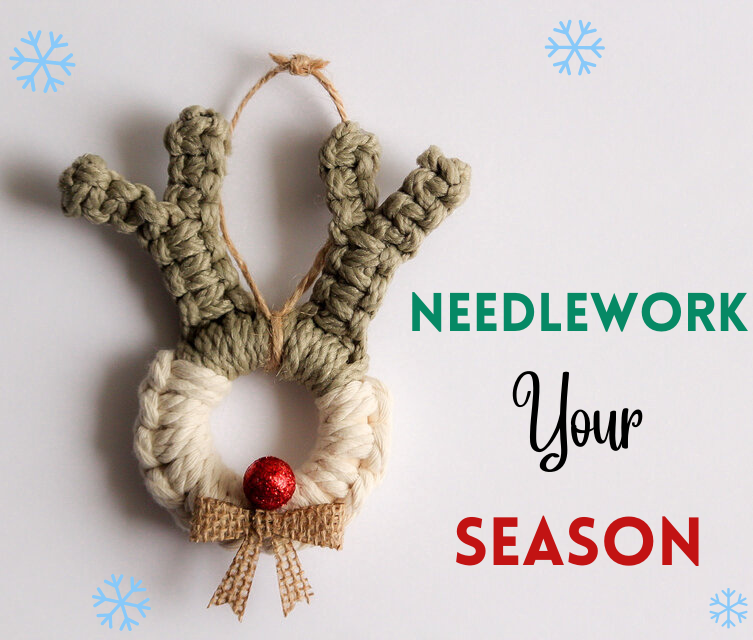 Hello Hive Fam!
It feels so good to be able to post today. I haven't been able to be here as much as I'd like to but I've been around enough to still comment and curate throughout the weeks.
Today is the last day for everyone to submit their entry for our NeedleWork Your Season Contest! I hope those planning to join will have time to get it in! ⏰
We know that holiday and end of year activities keeps us busy with so much going on around us. I knew many of you were occupied with other things but it is still good to see several participants for this contest.
I am so looking forward to sharing with you our next big challenge that will be announced right at the beginning of 2023 😃🎉😍😎!
We've got a real treat that will help you start off your needlework year in the right direction. 😉
---
Today I will be sharing with you macramé decorations that were given to me as a gift. Although we don't put up a tree I totally appreciated these trinkets as I am in love with this craft. It's actually one I plan to learn one day.
Right now we are in the neck of winter and the temperatures are really starting to drop. Snow flurries and freezing rain are making their way down to keep me under the covers. 😄
These ornaments I'm sharing with you today were made by a friend who is learning how to do this macramé craft. I think she did such a wonderful job on her first attempts as you wouldn't even know she's a beginner. She's such a crafty person that loves using her Cricut machine to make gifts and fun craft seminars for people. She also does quilling, crocheting, paper crafts and so much more.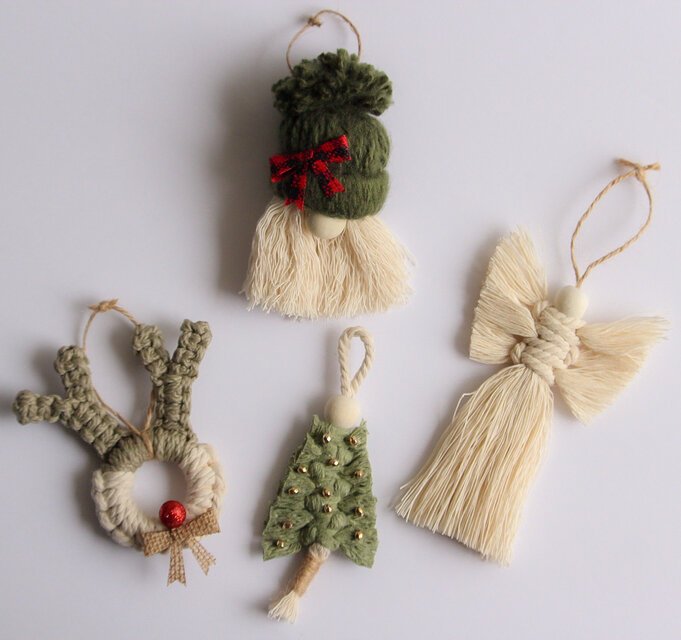 Here's what I received in my gift package. I'll show you each one up close so you can see the details.
Let's first start with the tree…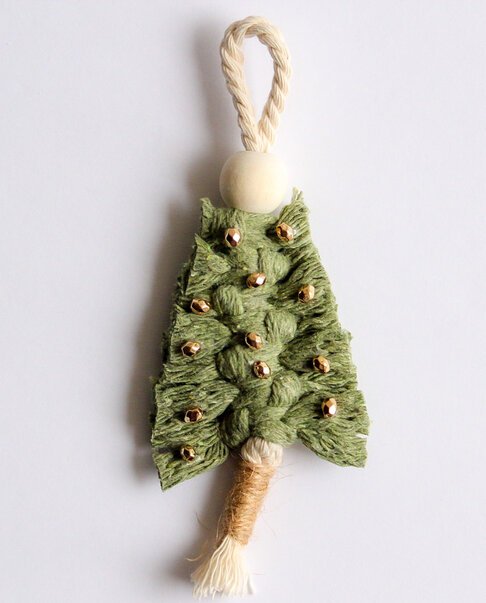 I love that she added the extra bling embellishments. I also liked how she used a different color rope at the end for contrasting.
Here's a closer look at the knotting technique from the back side…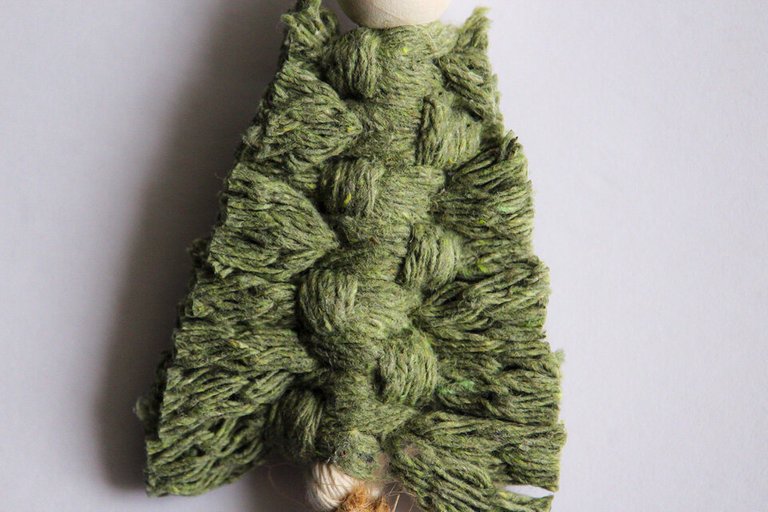 It looks intimidating and intricate but I have seen that all it takes is step by step with practice to get the hang of it. Pretty much just like with anything we start new.
Now we'll have a look at the angel…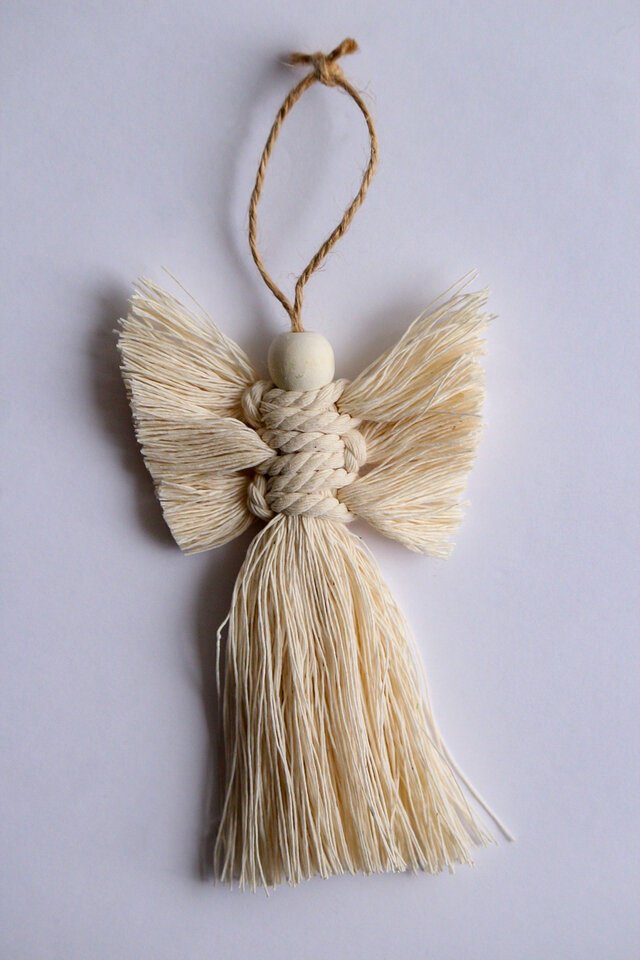 Who would ever think that something so simple as knotting ropes together could make something so beautiful? There is a combing technique used in macramé that gets you that fringed look. It's so relaxing and satisfying to watch. It's one of the things that drew me in to this craft.
Here's a closer look…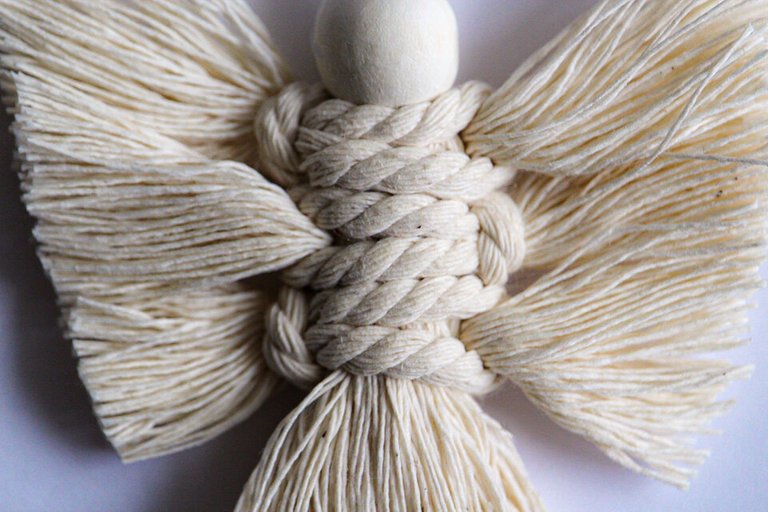 Lastly I'll show you the holiday gnome head…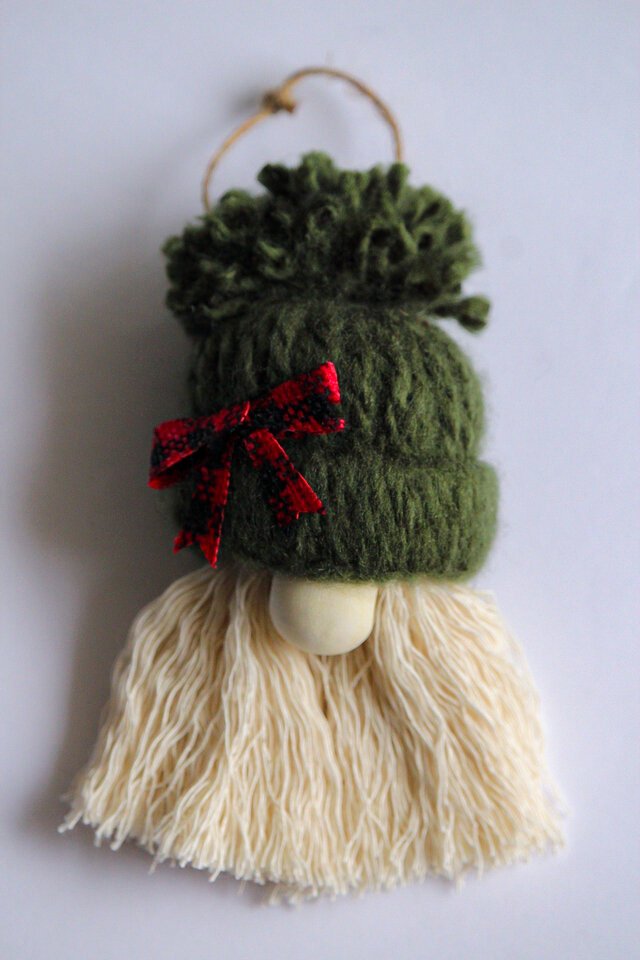 I think this is so neat, especially with the added mini crochet hat. There's that combing technique again to achieve the hair. I love the little bow too.
I've seen beginner macramé kits you can purchase that has everything you need to get started. This is definitely added to my must do list. 😁
---
I hope you enjoyed taking a close look at this beautiful knotting technique. I am learning more and more that with each needle or knotting craft there are so many things you can do. There are always new ways you can create beautiful things with your hands all while enjoying the learning process. ☺️


All photos are my own and were taken with our Cannon EOS Rebel T6.
Alright needleworkers let's see those entries!
Thank You! Have a Wonderful Week Everyone ~