Hello everyone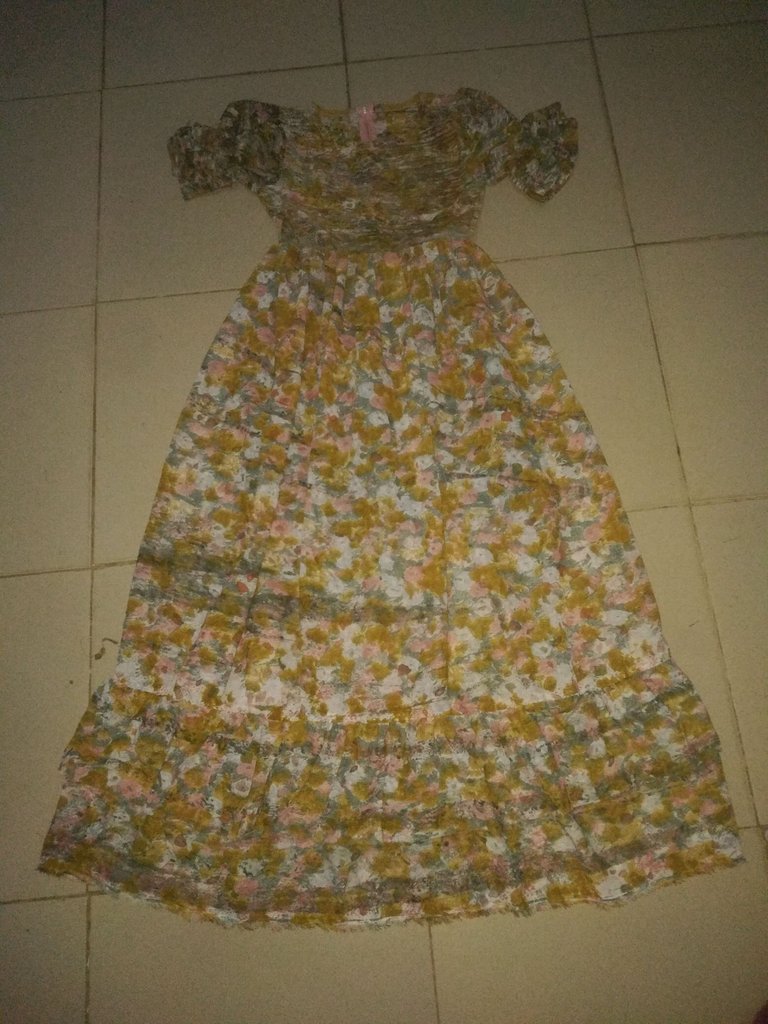 It's another beautiful day and I hope you all are doing great just as I am here. I will be sharing with you the making of a long gathered gown I made for my client's daughter with double steps gathered pleat at the hem to give it a beautiful look with the use of a very soft chiffon material.
Chiffon materials are just sometimes difficult for me to sew especially the estremly soft ones, they tend to be slippery when you try to fold, it takes a lot of time to fold before cutting and after cutting, you also face another challenge of sewing it together but with all these, I was able to achieve my desired style.
With 2yards of chiffon material I measured out 2.5times the waist measurement and from the waist to the full length, I deducted 10" for the double gathers at the hem which was also cut out and was set aside, I also cut out the upper bodice measurement with the armhole, neckline, bust and waist measurement.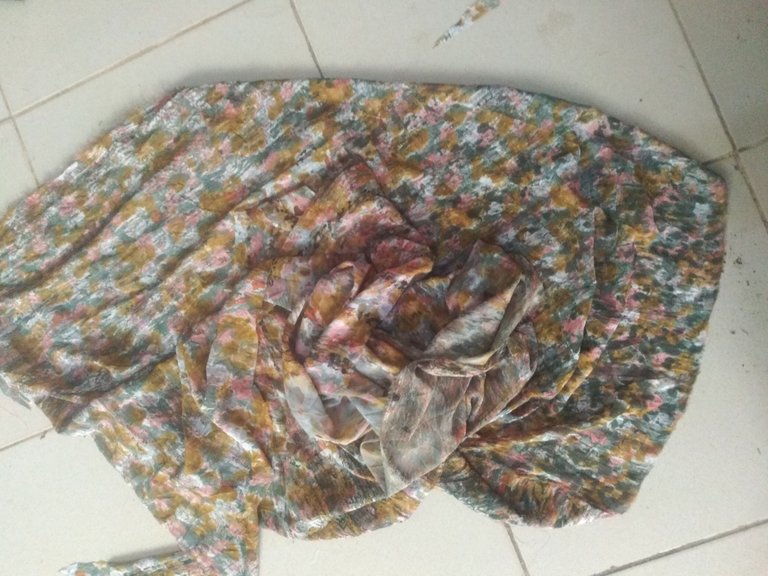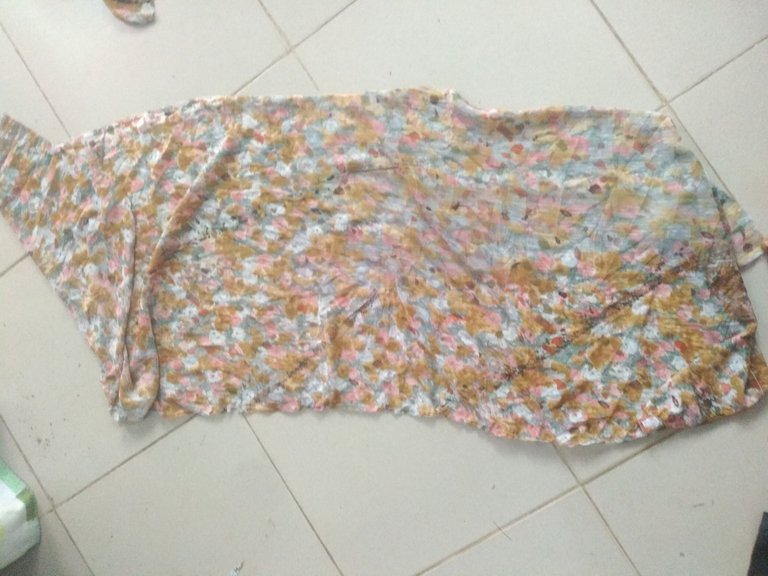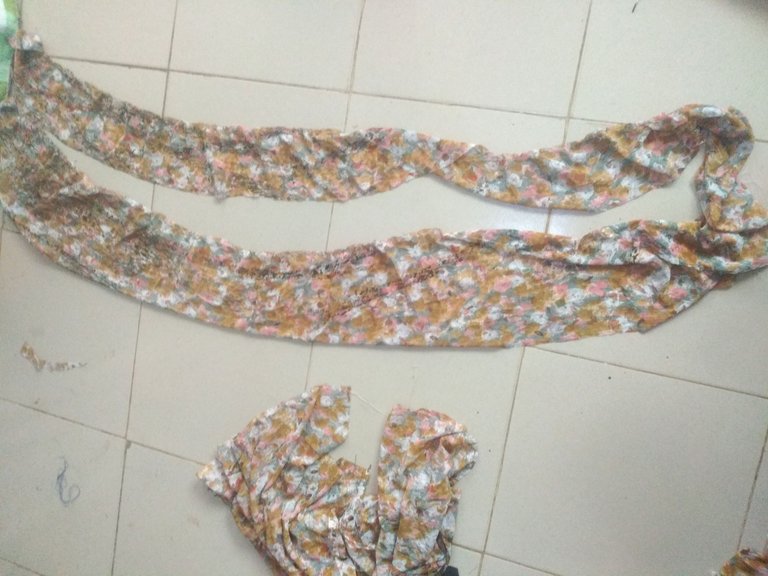 All the pieces were gathered using the longest stitch on my sewing machine and pulled the the waistline measurement with zipper allowance added
The upper bodice were sewn together with the gathered pleat and also the two double gathers with 4" difference were also sewn to the hem while a zipper was attached to the back and the neckline was taped with a bias tape to give it a neat finishing.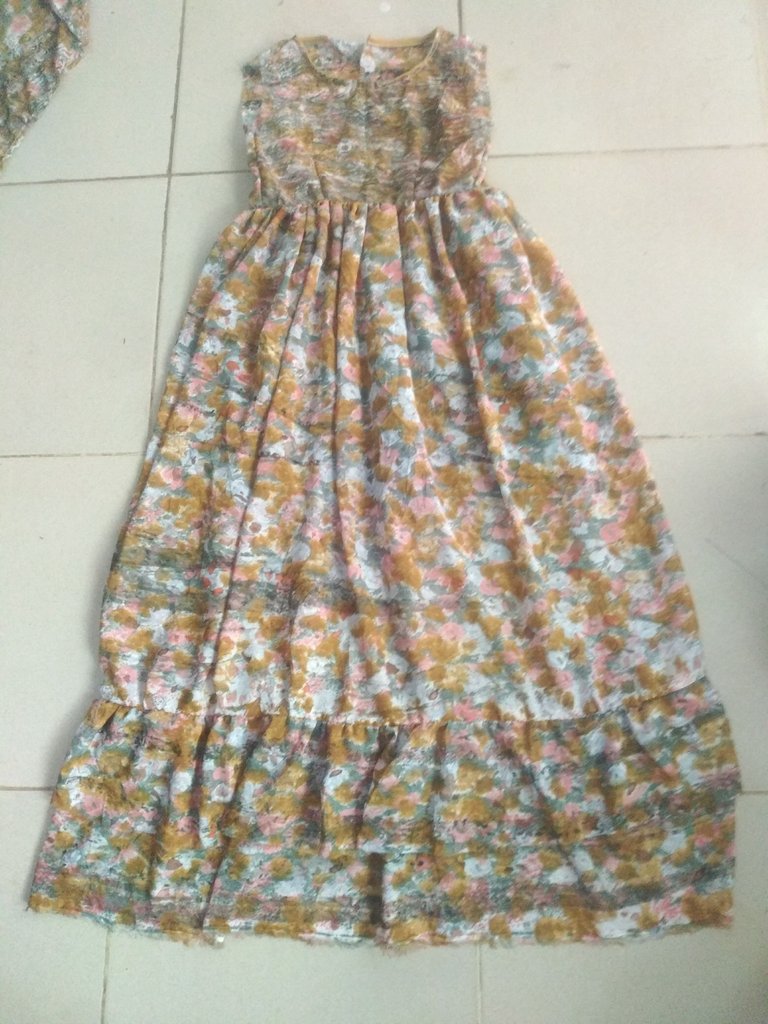 With the remaining fabric, I cut out a short sleeve and attached to the armhole.
All these were neatly and carefully done, this is the final outcome with a short lining sewn underneath.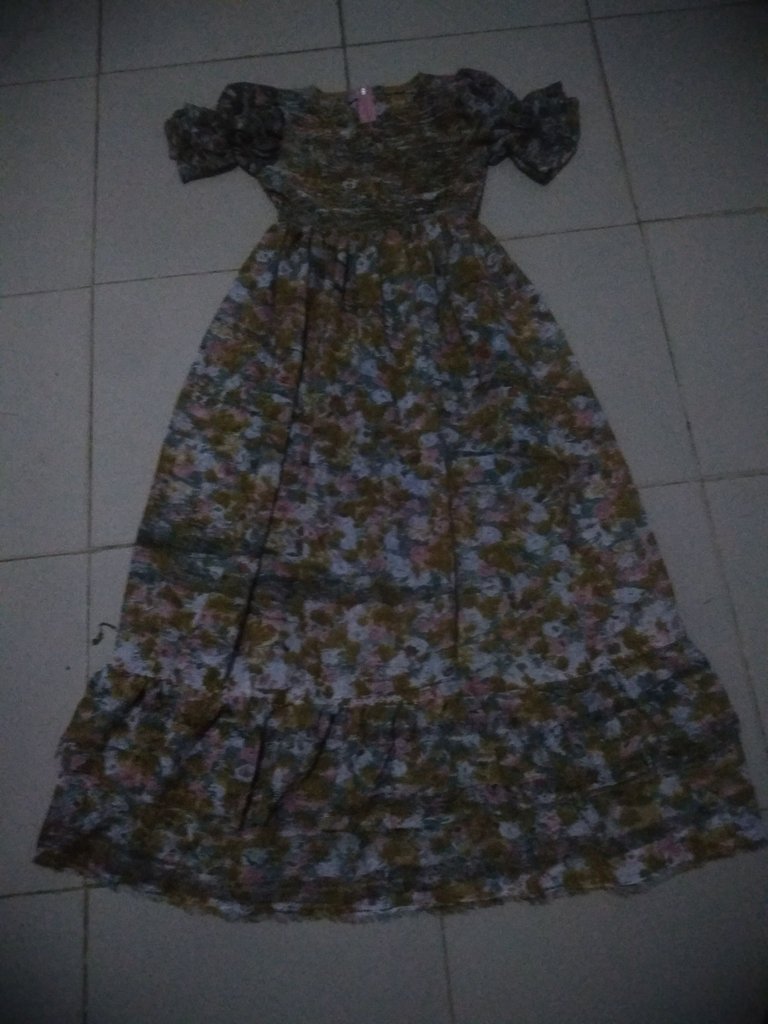 Thanks for your time and support as well as your comments and encouragement, do have a great day ahead.