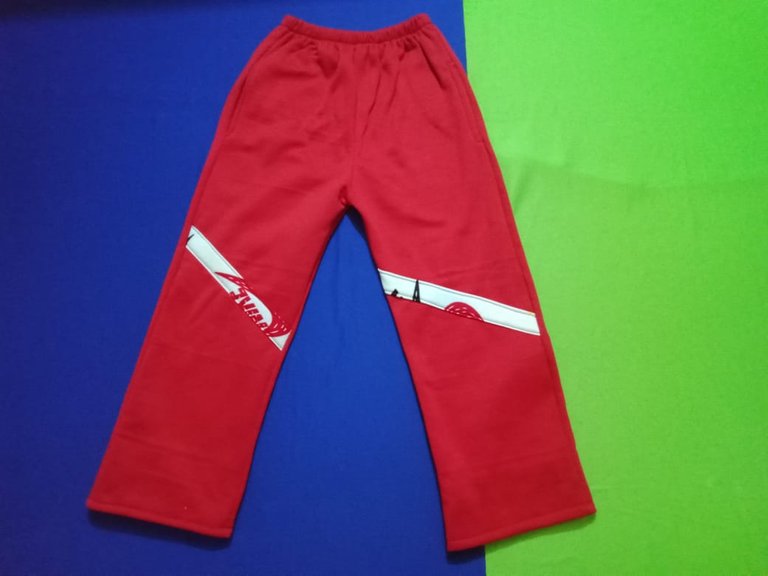 ---
ENGLISH
Hello dear community #needleworkmonday, I wish you are enjoying good health and God's blessing rests in your homes, I am happy to share with you again, this time the completion of a pending project which is a pair of sports pants for my son, for health reasons (as I mentioned in previous posts, I was absent from sewing) I had not been able to finish this and other projects; about 1 month 1/2 ago I took up sewing again and I was very excited to finish this and other projects, I started with all my heart but I could not make much progress due to the pain, I glued some strips on the front and the pockets.
As for the pockets it was a breakthrough for me; since I had never made a jumpsuit with pockets, at first it was a little difficult to glue the first pocket, I checked my son's pants and asked several friends and it was very easy to do, I must say that the first pocket was not very good, it has a small detail in the seam, ah but the second one was very good, which filled me with satisfaction and joy and very excited I showed my family my achievement, so far I was able to move forward and I kept the jumpsuit again, This week I was able to resume the project again and thank God I managed to finish it, I also started others that I hope to finish soon; My son was very happy because he finally has his red pants, which is his favorite color.
ESPAÑOL
Hola estimada comunidad #needleworkmonday, deseo se encuentren disfrutando de buena salud y la bendición de Dios repose en sus hogares, me siento feliz de compartir nuevamente con ustedes, en esta oportunidad la culminación de un proyecto pendiente que es un pantalón deportivo para mi hijo, por motivos de salud (como lo he mencionado en publicaciones anteriores, estaba ausente de la costura) no había podido terminar este y otros proyectos; hace aproximadamente 1 mes 1/2 retomé la costura nuevamente y estaba muy entusiasmada por terminar este y otros proyectos, empecé con todos los ánimos pero fue poco lo que pude avanzar debido al dolor, pegué unas tiras en la parte delantera y los bolsillos.
En cuanto a los bolsillos fue un gran avance para mí; ya que nunca había hecho mono deportivo con bolsillos, al principio me costó un poco pegar el primer bolsillo, revisé los pantalones de mi hijo pregunté a varias amigas y resultó muy fácil de hacer, debo decir que el primer bolsillo, no quedó muy bien, tiene un pequeño detalle en la costura, ah pero el segundo si quedó muy bien , lo cual me llenó de satisfacción y alegría y muy emocionada le mostré a mi familia mi logro, hasta allí pude avanzar y guardé nuevamente el mono deportivo, En esta semana pude retomar el proyecto nuevamente y gracias a Dios logré terminarlo, además inicie otros que espero terminar pronto; mi hijo se puso muy feliz porque finalmente tiene su pantalón rojo, que es su color favorito.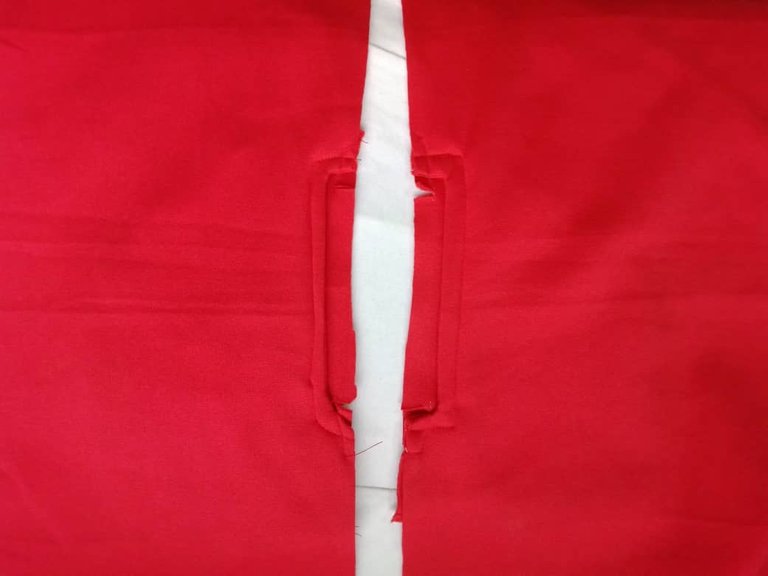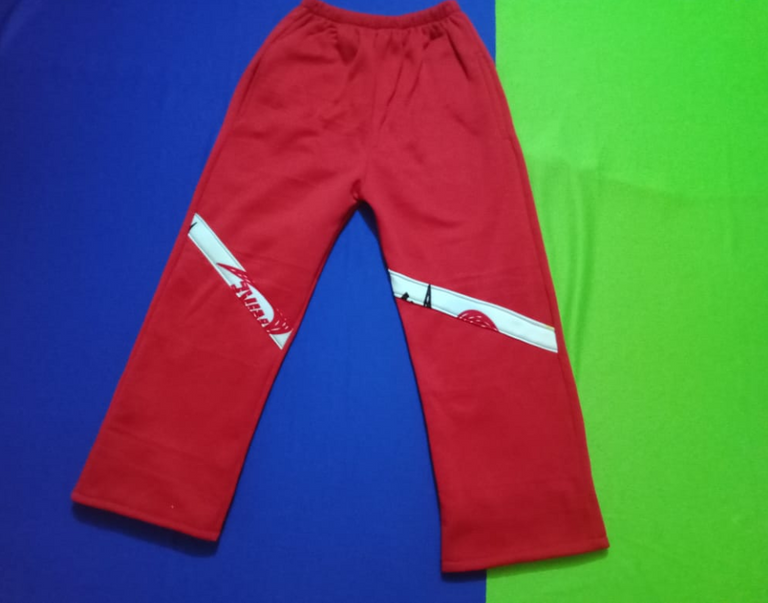 ---
To make the sports pants I used monkey fabric (1 1/4 mt), elastic (80 cm), red thread, printed fabric (30 cm), after cutting it (it had been stored for more than 6 months), I started by gluing the side pockets, using the pegs as a guide, pinned one of the pocket covers and sewed on the pant legs with a straight stitch.
Para elaborar el pantalón deportivo utilicé tela de mono ( 1 1/4 mt), elástico ( 80 cm), hilo rojo, tela estampada (30 cm), luego de cortarlo (estuvo más de 6 meses guardado), inicié pegando los bolsillos laterales, usando como guía los piquetes, sujeté con alfileres una de las tapas del bolsillo y cosí en las piernas del pantalón con puntada recta.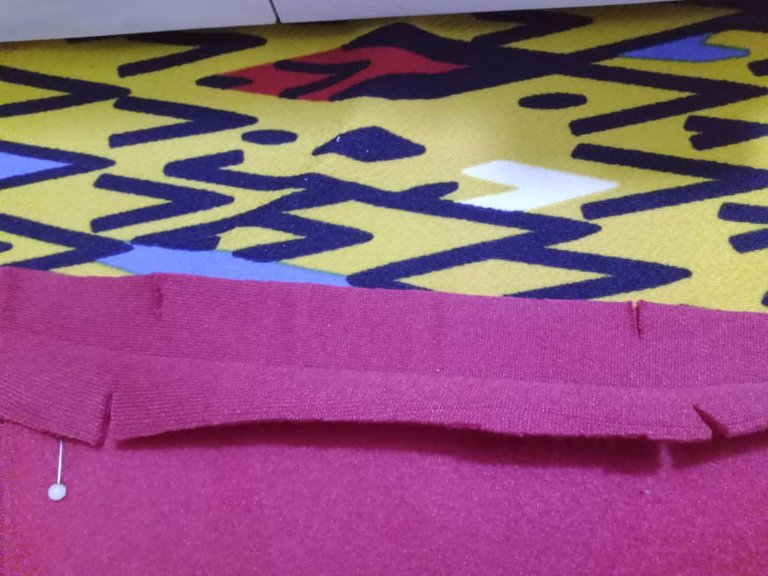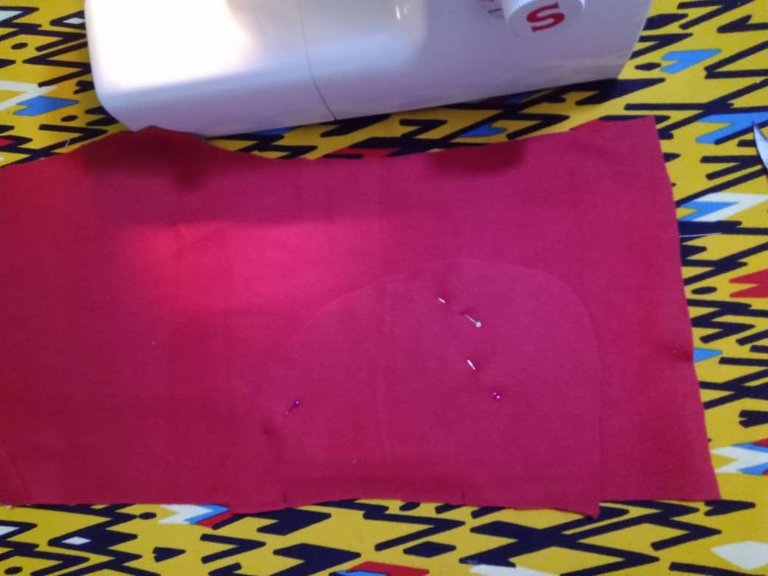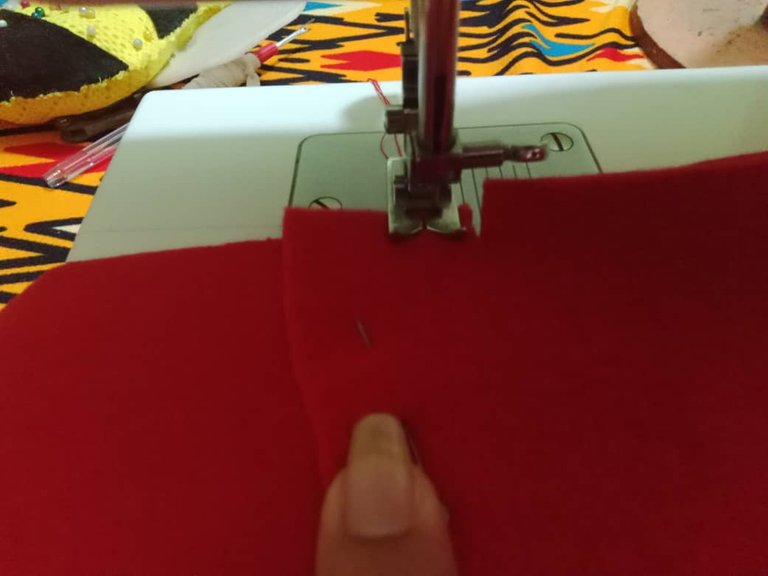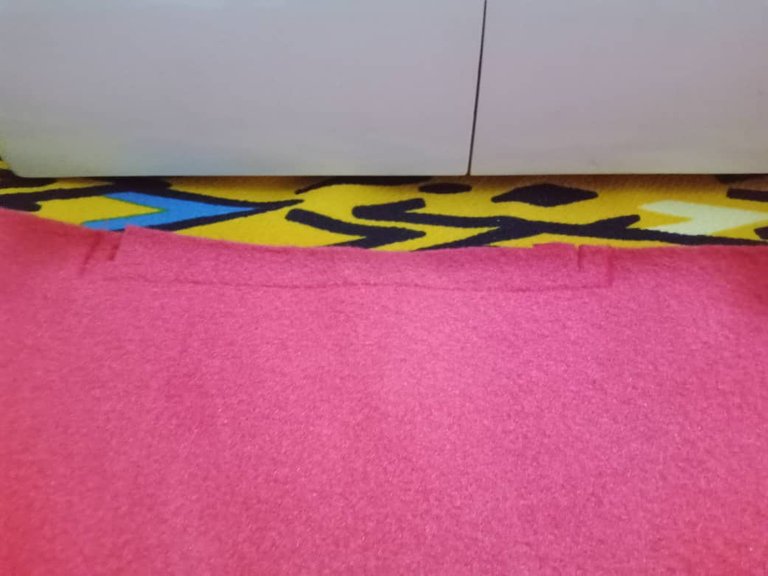 ---
I then turned and folded the seam inward, repeated to secure and glued the other pocket layer.
Luego volteé y doblé la costura hacía adentro, repisé para asegurar y pegué la otra capa del bolsillo.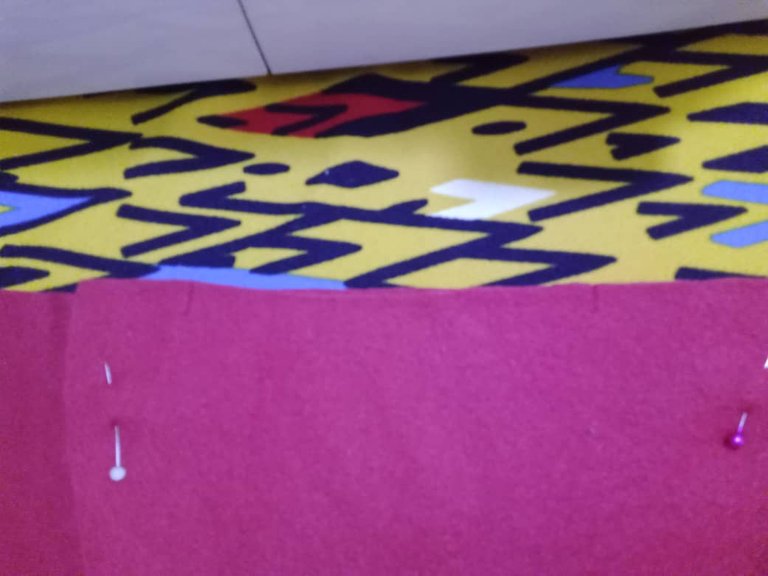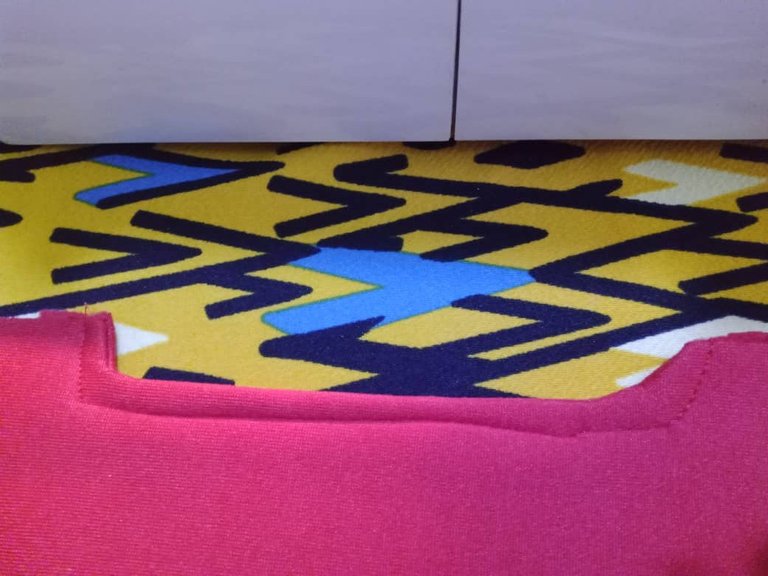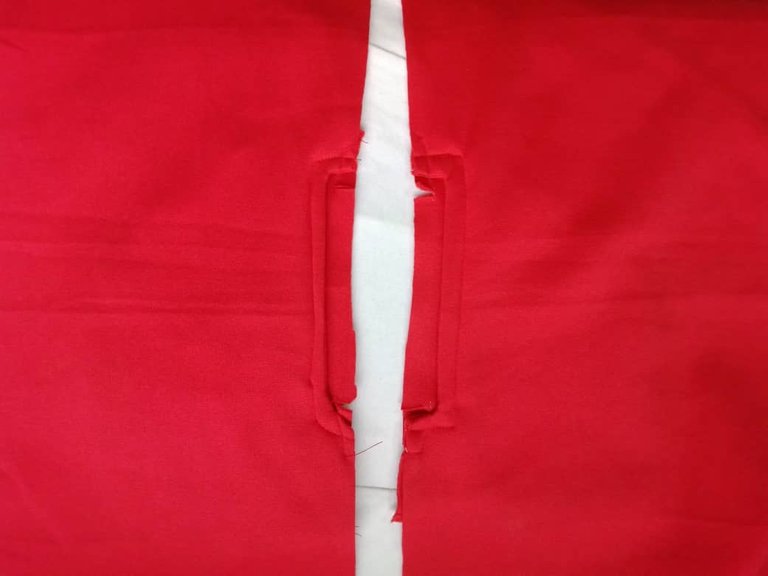 ---
Next I closed the two pocket flaps and zig zag stitched the edges.
Seguidamente cerré las dos tapas del bolsillo y pasé costura zig zag en los bordes.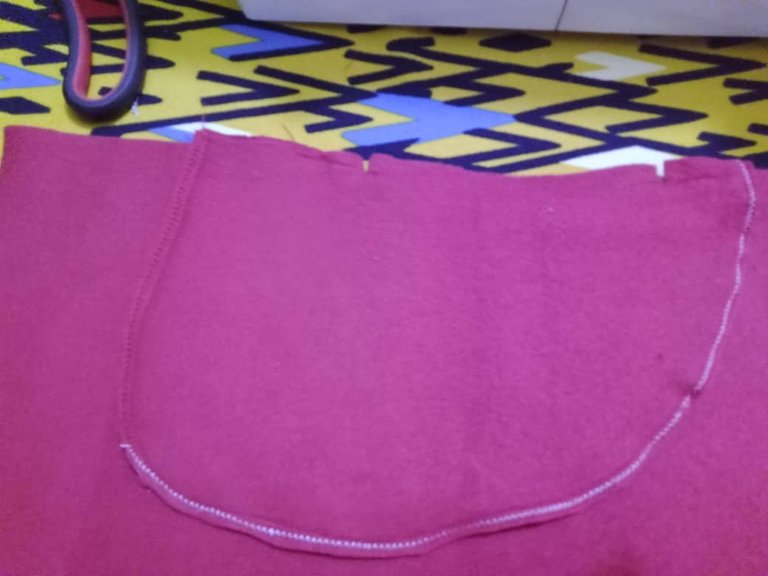 ---
Once the pockets were finished, I cut 2 strips of printed fabric, faced them right sides together on the front of the pants and pinned them.
Terminados los bolsillos, corté 2 tiras de tela estampada, enfrenté derecho con derecho en la parte delantera del pantalón y sujeté con alfileres.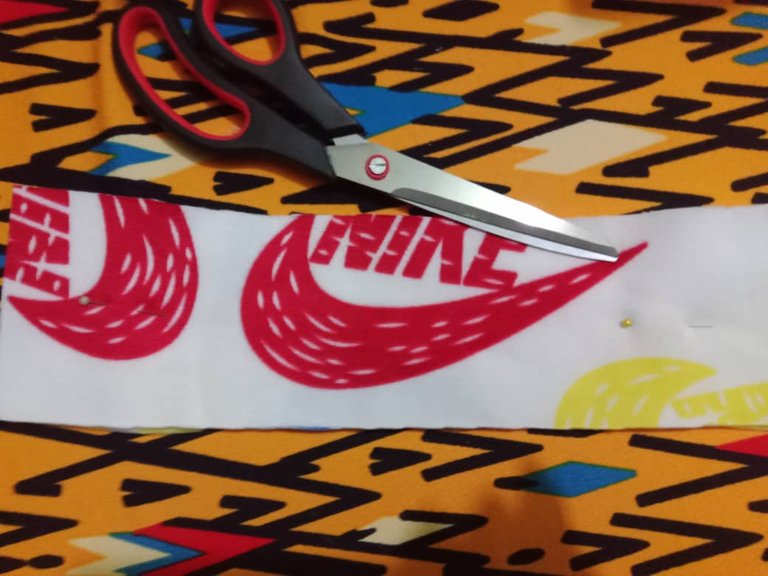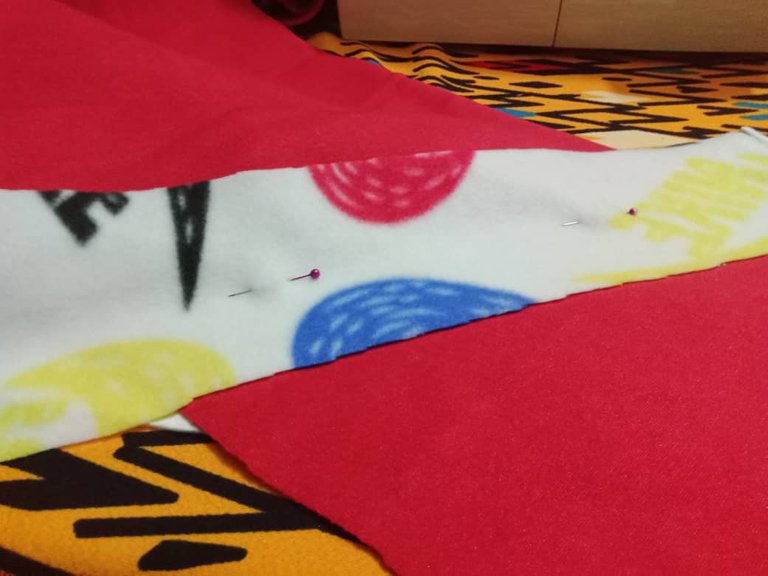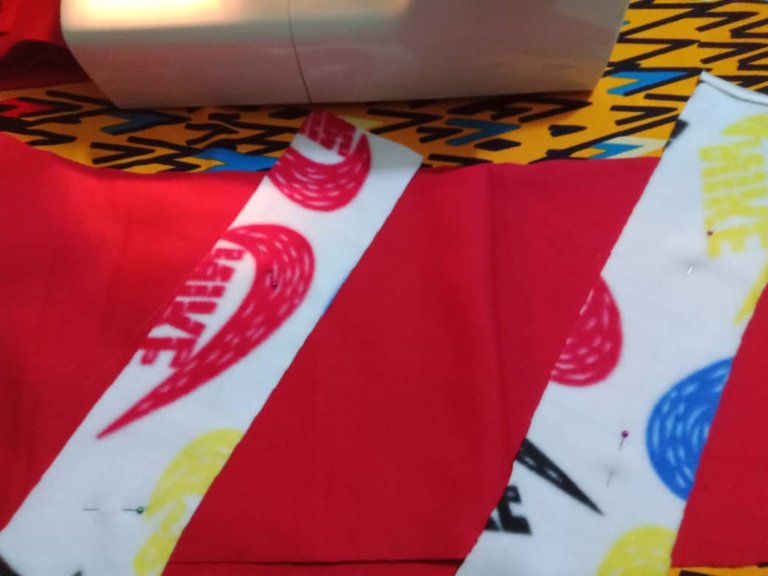 ---
I sewed with a straight stitch, then turned the fabric inside out, folded the fabric inside out, and smoothed the top and bottom.
Cosí con puntada recta, luego volteé, doblé la tela hacía adentro y pasé un repisado en la parte de arriba y abajo.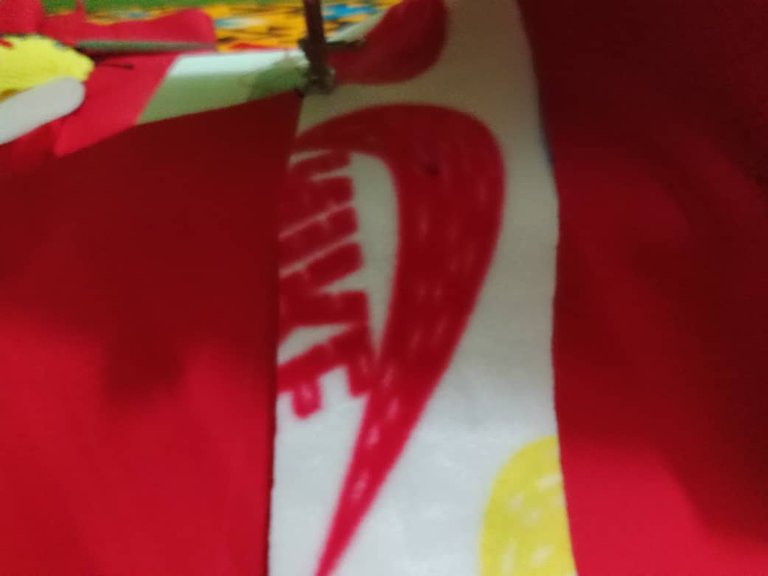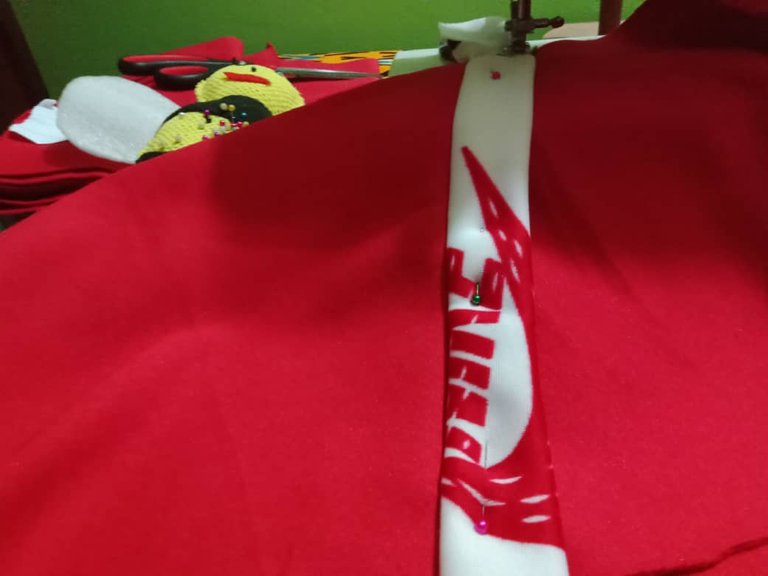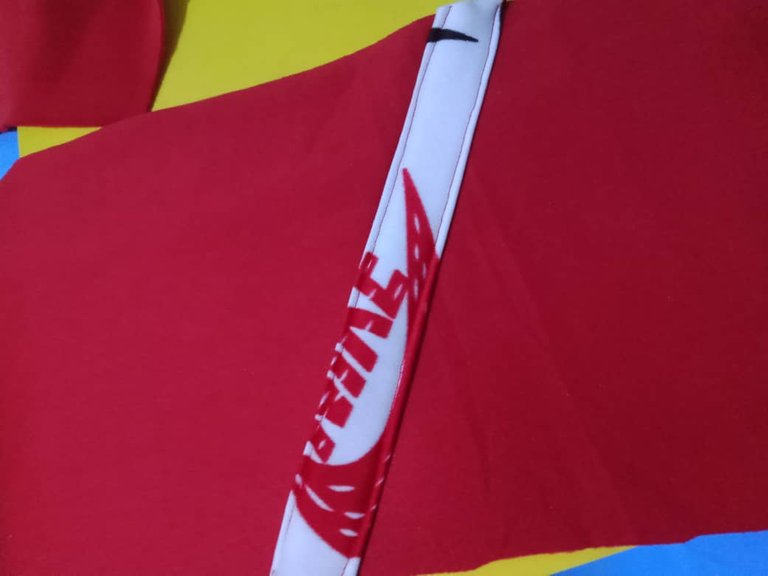 ---
I pinned and sewed the front and back straps.
Sujeté con alfileres y cosí los tiros delantero y trasero.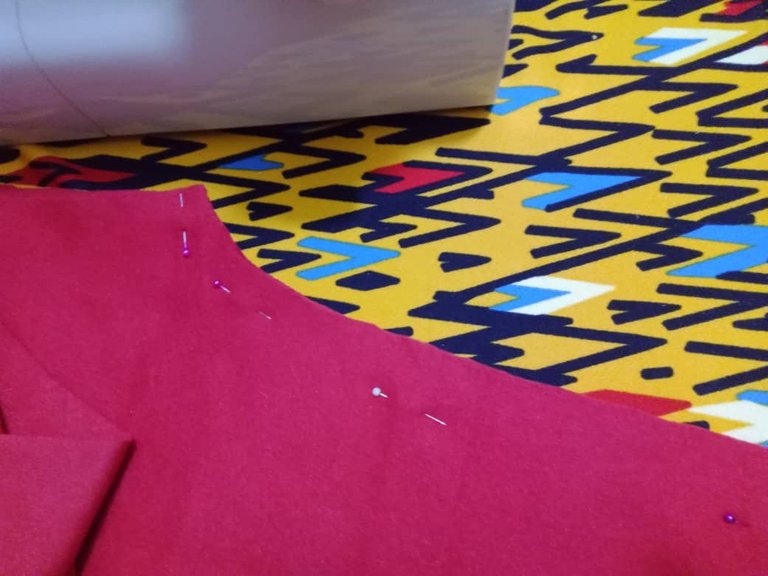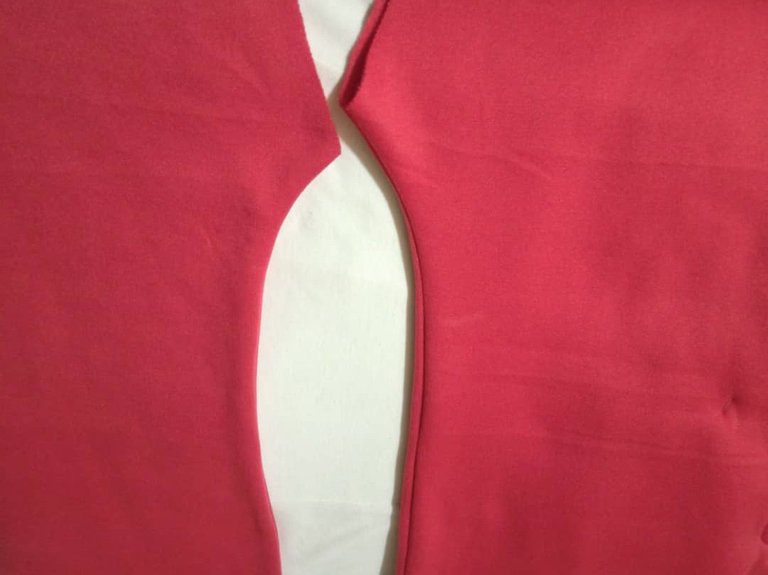 ---
Then I faced right sides together (the front and back of the pants), pinned and stitched the sides and crotch, and zig zag stitched to secure the edges.
Luego enfrente derecho con derecho (la parte delantera y trasera del pantalón), sujeté con alfileres y cosí por los lados y entrepiernas, además pasé costura zig zag para asegurar los bordes.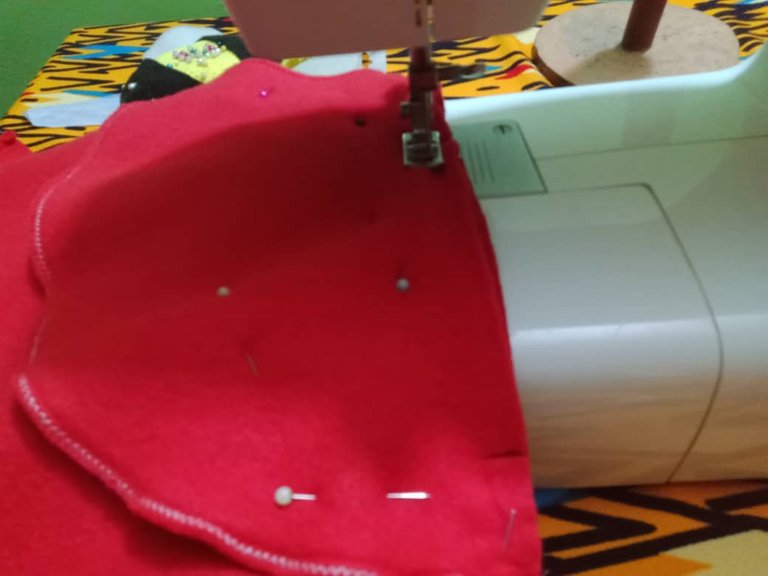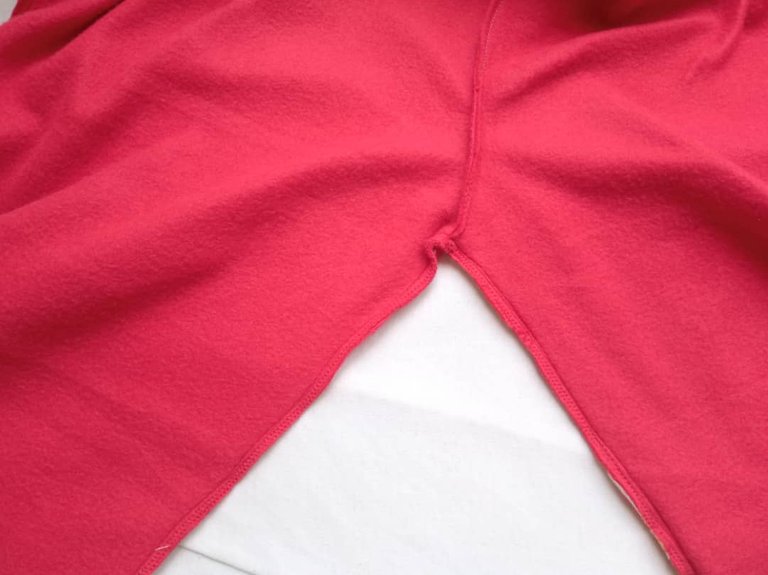 ---
To finish I glued the elastic, initially I was going to use 2 cm elastic, then I decided to use 5 cm elastic which is stronger, I glued the elastic on the back with zig zag stitch, then I turned the right side in and sewed straight seam, then I sewed the hem and finished the jumpsuit.
Para finalizar pegué el elástico inicialmente iba a usar elástico de 2 cm, luego decidí usar el de 5 cm que es más fuerte, pegué el elástico en el revés con puntada de zig zag luego volteé el derecho hacía adentro y pasé costura recta, luego cosí el ruedo y terminado el mono deportivo.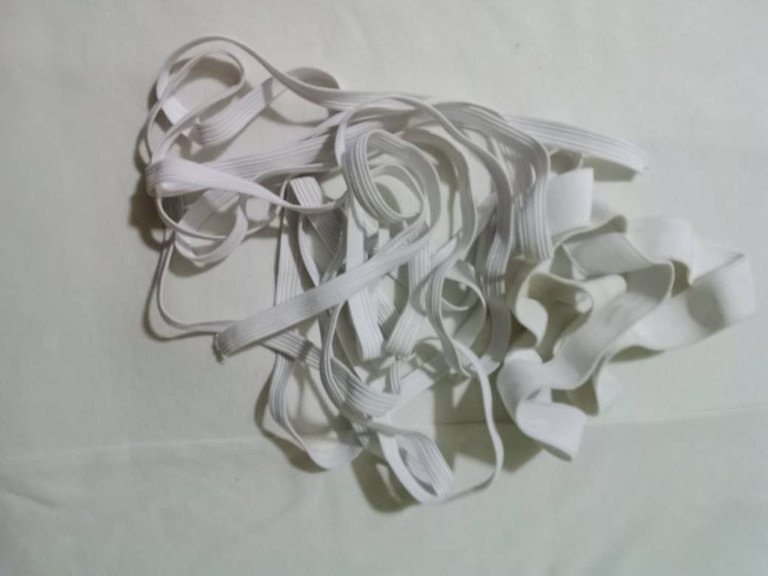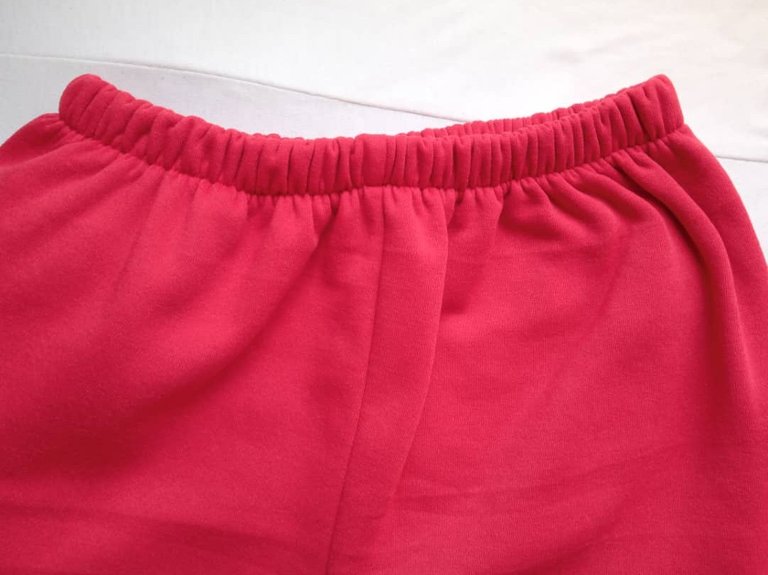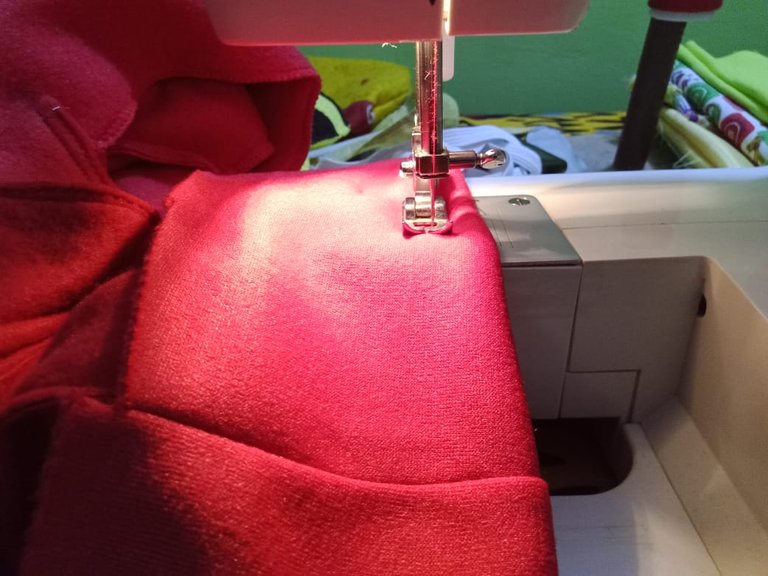 ---
This is how my son's sweatpants turned out.
Así quedó el pantalón deportivo de mi hijo.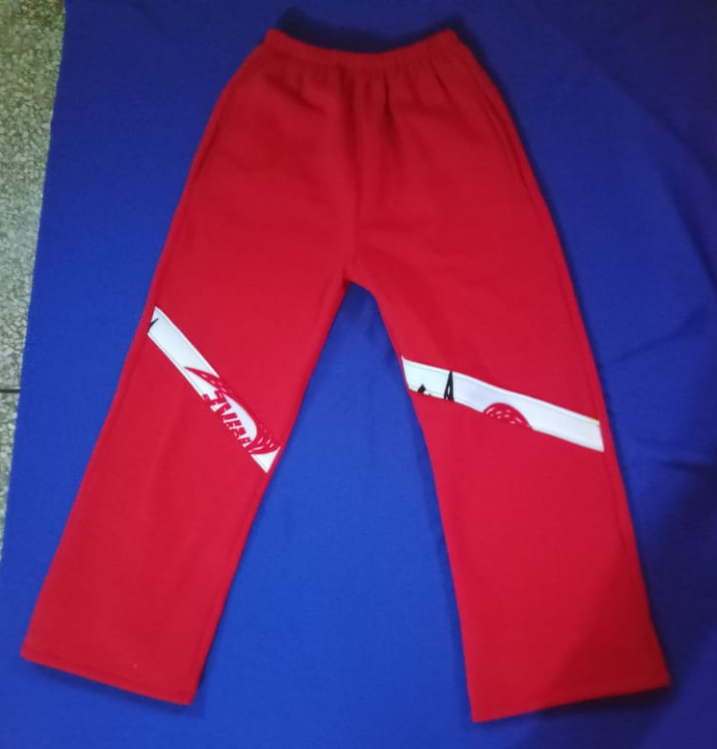 ---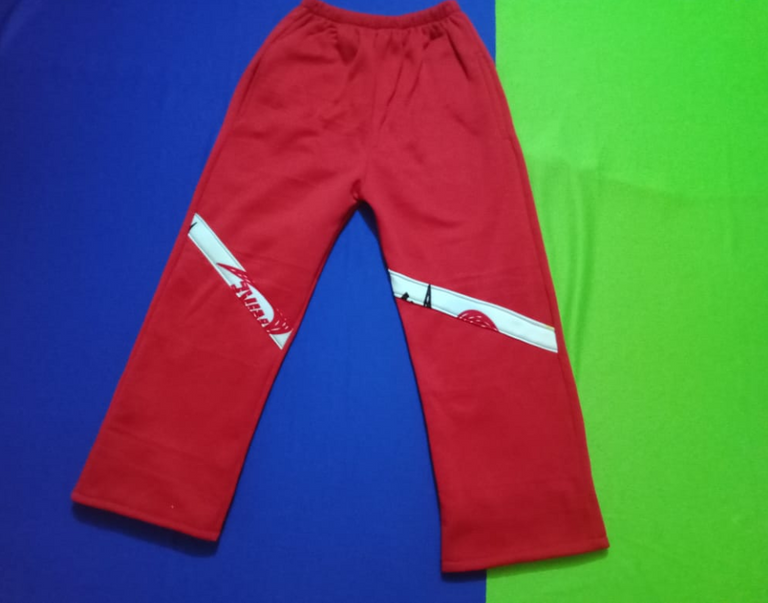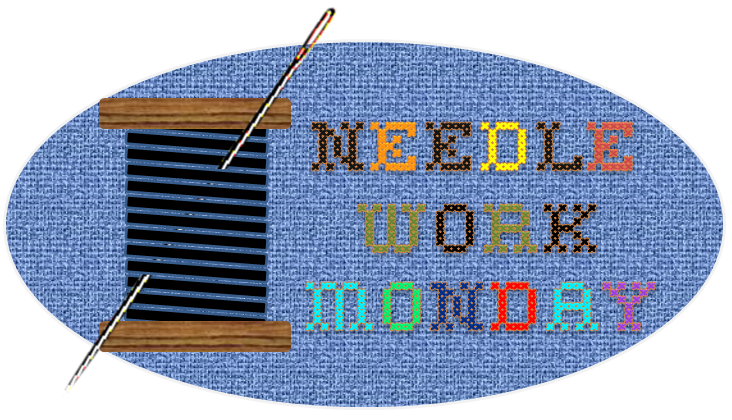 ---
See you later!
Hasta luego!
---
Translated with https://www.deepl.com/translator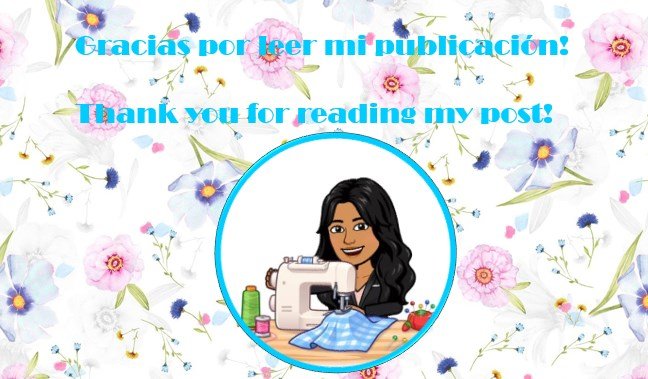 All images are my own, captured by a Síragon LC-3000 camera.

                                                               
   Todas las imágenes son de mi autoría, capturadas por una cámara Síragon LC-3000