Hello, my fellow #NeedleWorkMonday community members. I'm happy to always have you around. Today, I will be telling you how I and my team made a crochet earring using yarn color combinations. But before I will be proceeding with the explanations, please permit me to inform you that @crosheille is the architect why I made the crochet earring because I and my team made it, especially for her as a gift for her two-month break return to the community and Hive.
Hola, mis compañeros miembros de la comunidad #NeedleWorkMonday. Estoy feliz de tenerte siempre cerca. Hoy les contaré cómo mi equipo y yo hicimos un arete de ganchillo usando combinaciones de colores de hilo. Pero antes de continuar con las explicaciones, permítanme informarles que @crosheille es la arquitecta por la que hice el arete de ganchillo porque yo y mi equipo lo hicimos, especialmente para ella como regalo por su regreso de vacaciones de dos meses a la comunidad y Hive.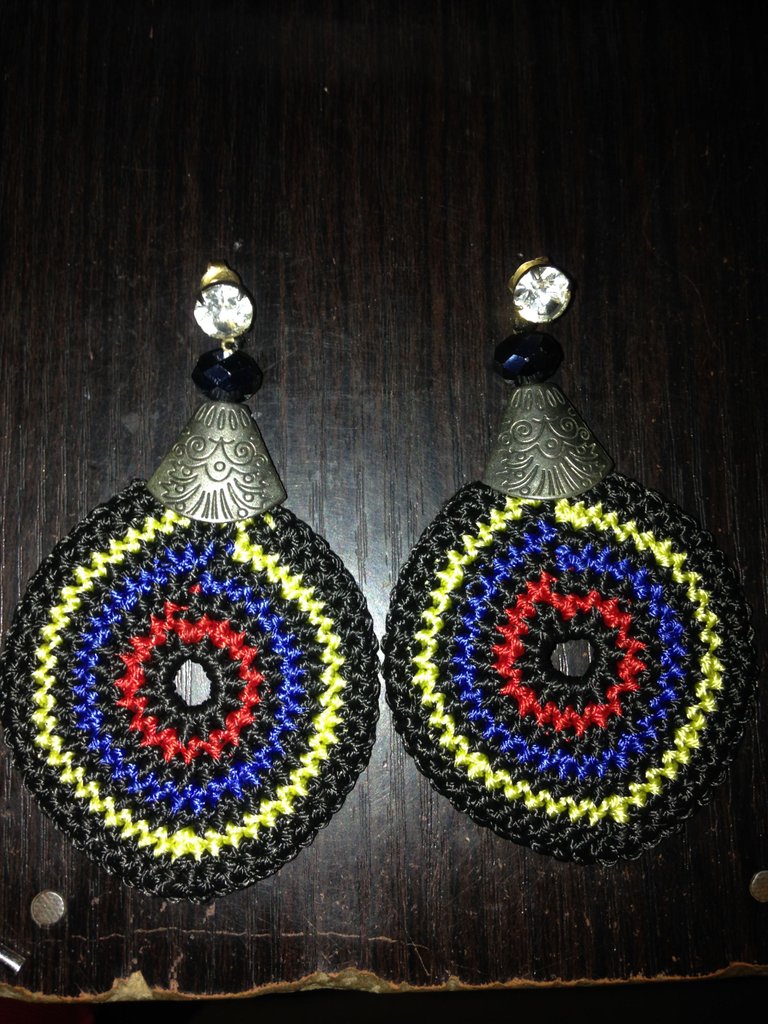 Sometimes, some Hivers may not understand why I always find ways to celebrate people that have contributed in one way or the other to my success in #Hive. This is not to say that I don't love every Hiver but they are many of them who always contribute positively by encouraging new and old Hivers by making sure that they are properly guided. To be honest, the person I mentioned above is among the Hivers I respect a lot and I will not seize to acknowledge that.
A veces, algunos Hivers pueden no entender por qué siempre encuentro formas de celebrar a las personas que han contribuido de una forma u otra a mi éxito en #Hive. Esto no quiere decir que no amo a todos los Hiver, pero hay muchos de ellos que siempre contribuyen positivamente alentando a los nuevos y viejos Hivers asegurándose de que estén debidamente guiados. Para ser honesto, la persona que mencioné anteriormente se encuentra entre los Hivers que respeto mucho y no voy a aprovechar para reconocerlo.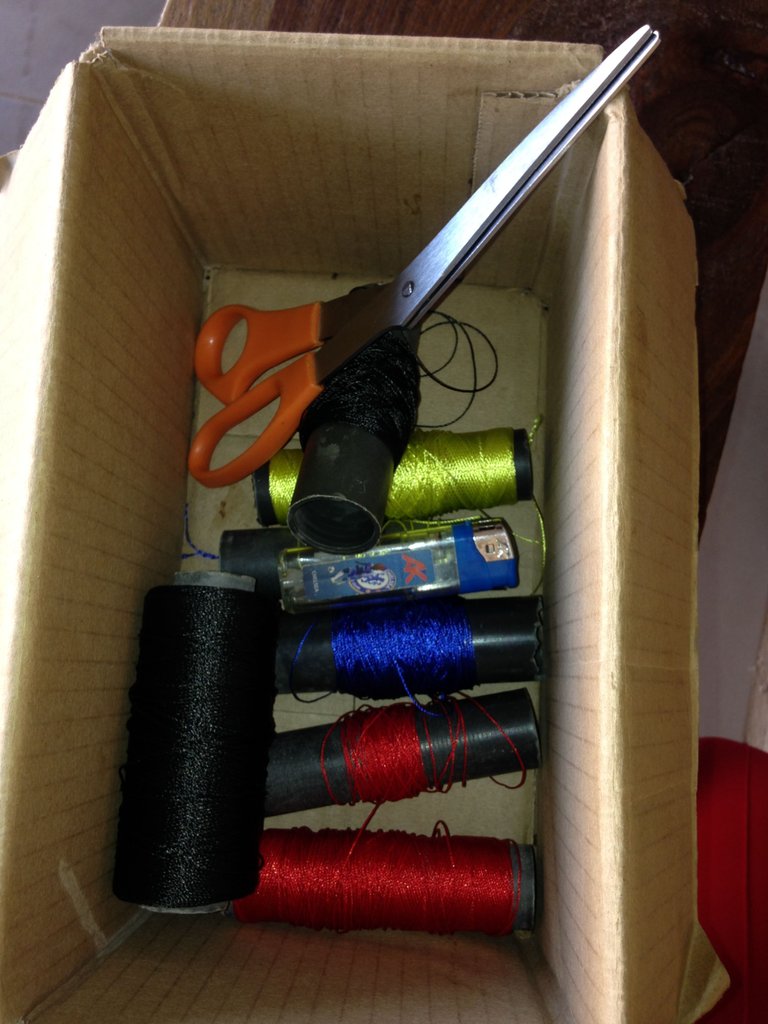 Please don't laugh at me if I say this! Immediately I noticed that the two months break was due based on when she went for the break. I started being worried if she was safe and I believe they are a lot of Hivers who feel the same way that I was. Gladly I saw her first post after the two months break which she wrote 4 days ago.
¡Por favor, no te rías de mí si digo esto! Inmediatamente me di cuenta de que el descanso de dos meses vencía en función de cuándo se tomó el descanso. Empecé a preocuparme si ella estaba a salvo y creo que hay muchos Hivers que sienten lo mismo que yo. Con mucho gusto vi su primera publicación después del descanso de dos meses que escribió hace 4 días.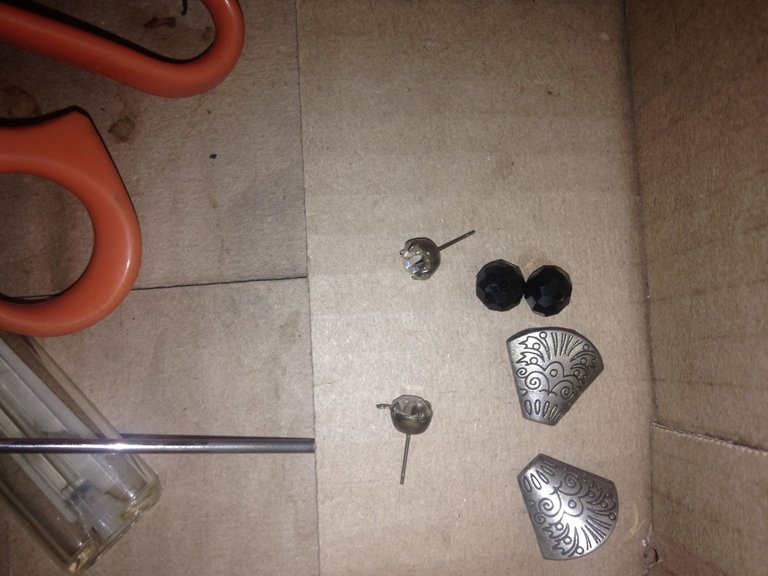 To be honest, immediately I saw her first post. I became happy because it has proven to me that she's perfectly doing well. Even when I read through her first post, I noticed that she was loaded with new knowledge that was not only about crocheting but from a different perspective on farming and that life. This is to say that much will be delivered to the community and that of Hive.
Para ser honesto, inmediatamente vi su primera publicación. Me puse feliz porque me ha demostrado que ella está perfectamente bien. Incluso cuando leí su primera publicación, noté que estaba cargada de nuevos conocimientos que no solo se trataban de tejer a ganchillo, sino también desde una perspectiva diferente de la agricultura y esa vida. Es decir que se entregará mucho a la comunidad y la de Hive.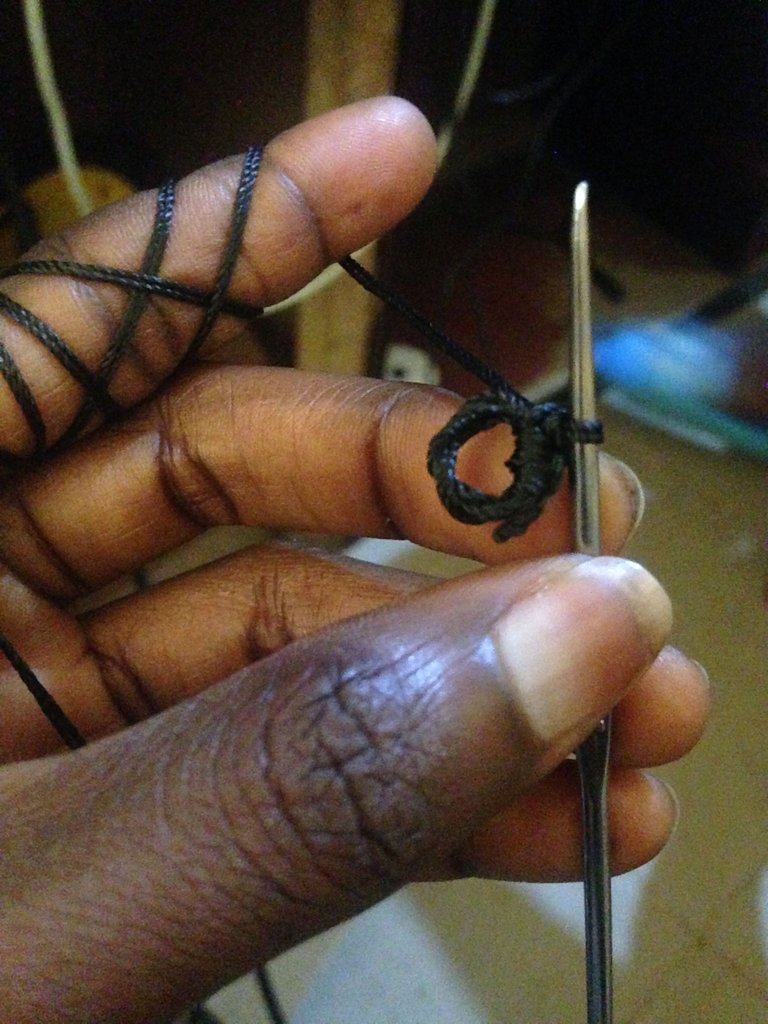 Without much delay, I value and respect her because she makes original, quality, and educating posts both in the community and that of Hive. If I may tell you, I'm among the Hivers who benefited from her post because when I joined Hive newly, I never knew my left or right but with her post, I developed courage and started making my posts through the community. Wow, thanks to her for such an amazing opportunity. I believe that one day; I will be like her and other great Hivers.
Sin mucha demora la valoro y la respeto porque hace publicaciones originales, de calidad y educativas tanto en la comunidad como en la de Hive. Si puedo decirles, estoy entre los Hivers que se beneficiaron de su publicación porque cuando me uní a Hive recientemente, nunca supe mi izquierda o derecha, pero con su publicación, desarrollé coraje y comencé a hacer mis publicaciones a través de la comunidad. Wow, gracias a ella por una oportunidad tan increíble. Yo creo que un día; Seré como ella y otros grandes Hivers.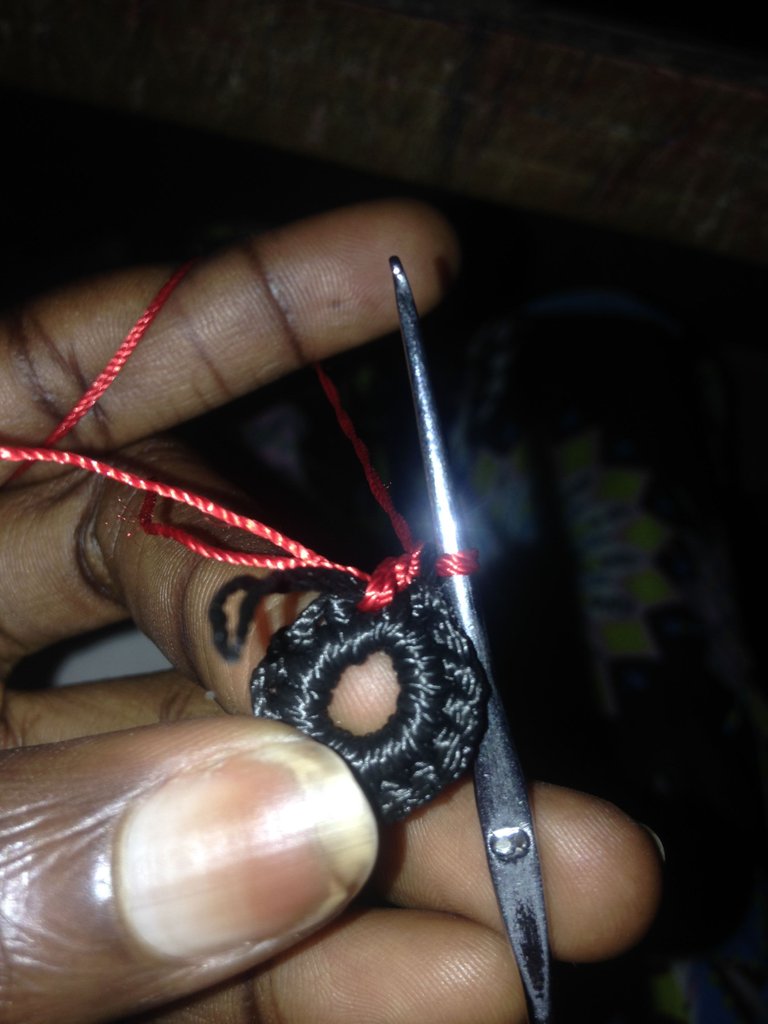 In this regard to show the love that I have for her, I told my crocheting team that our boss is back and we must join our heads together in making sure that we gift her crochet earring. This is how we came up with presenting an earring gift to her today. I just hope that she will love the look of the crochet earring.
En este sentido, para mostrar el amor que le tengo, le dije a mi equipo de ganchillo que nuestra jefa está de regreso y debemos unir nuestras cabezas para asegurarnos de que le regalemos un arete de ganchillo. Así es como se nos ocurrió presentarle hoy un arete de regalo. Solo espero que le encante el aspecto del pendiente de ganchillo.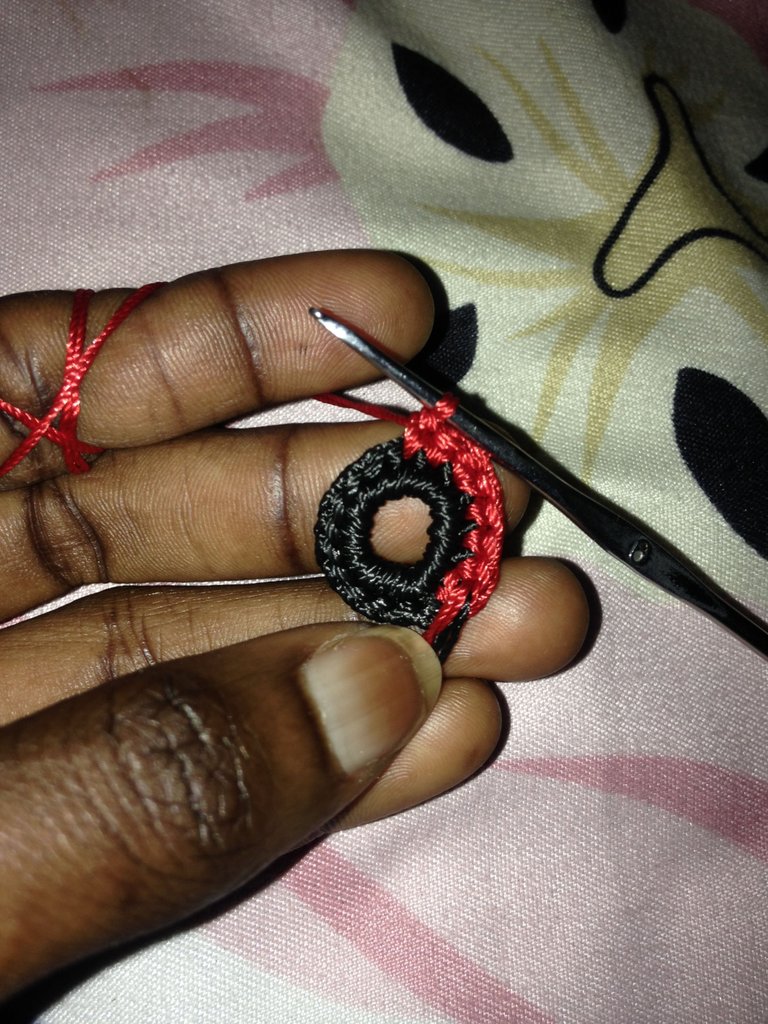 I believe that providing you with the material, tools, and processes used in crocheting the earring that will be of good to you. At least if you are interested in making one.
Creo que brindarle el material, las herramientas y los procesos utilizados para tejer el arete será bueno para usted. Al menos si estás interesado en hacer uno.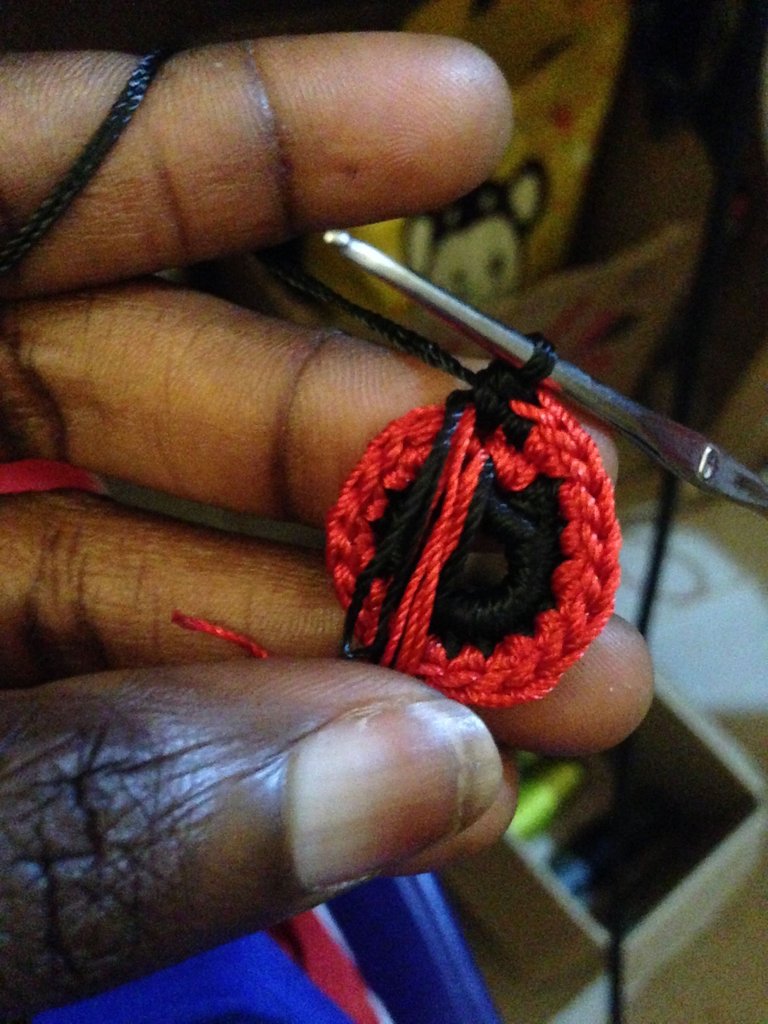 Materials used in crocheting the earring are highlighted below:
Black, yellow, blue, and red yarn were used.
Earring pointer hook.
Earring fancy buckle.
2 pieces of black diamond shape bead.
Los materiales utilizados para tejer el arete se destacan a continuación:
Se utilizaron hilos negros, amarillos, azules y rojos.
Gancho puntero para pendientes.
Pendiente fantasía hebilla.
2 piezas de cuentas en forma de diamante negro.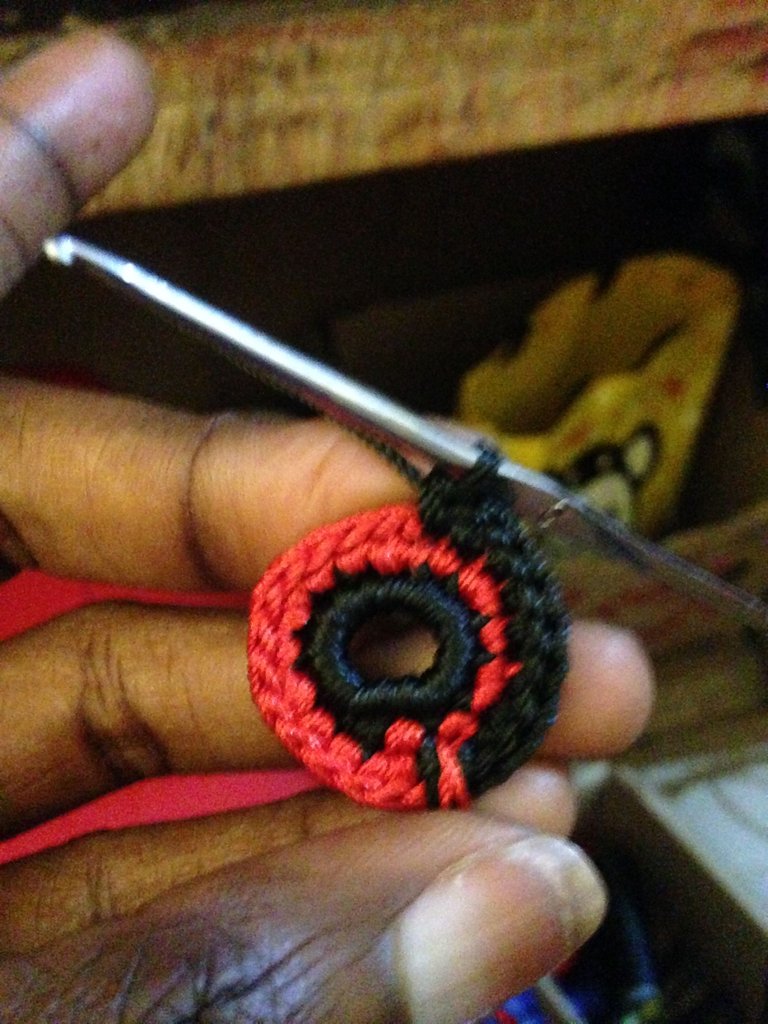 Tools used are also to be highlighted below:
Crochet pin and needle.
Scissors.
Lighter match.
Las herramientas utilizadas también se destacan a continuación:
Alfiler y aguja de ganchillo.
Tijeras.
fósforo más ligero.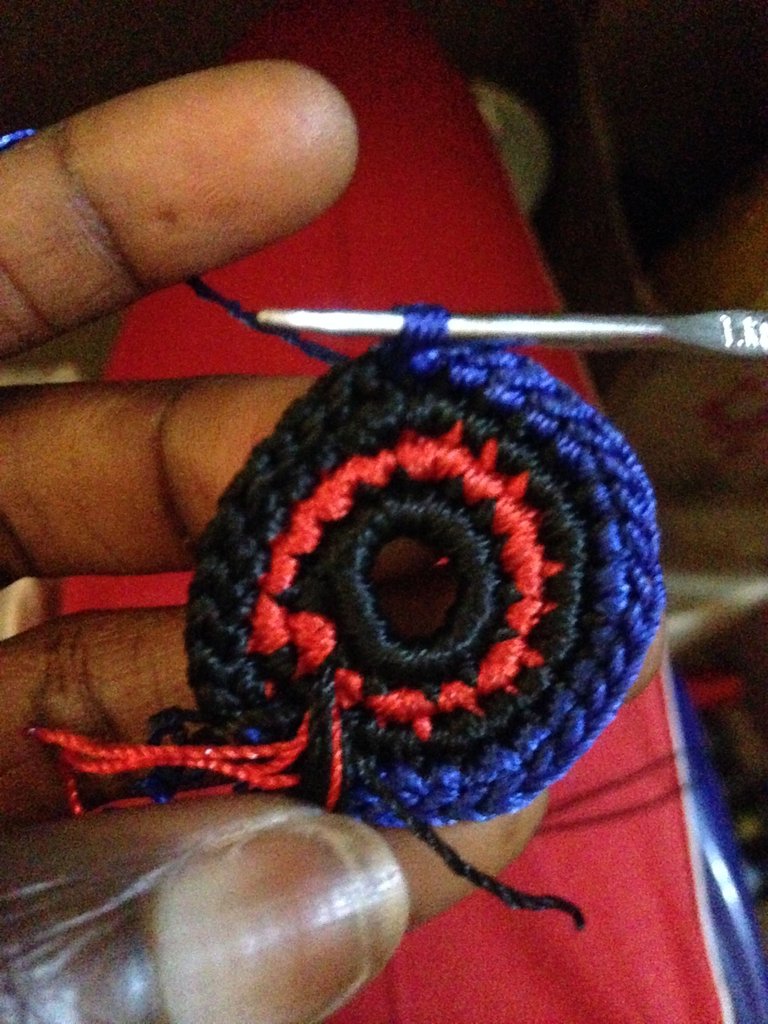 I will now be talking about the processes used in crocheting the earring below:
You will try as much as possible to get the materials to be used from the market.
You will first use the black yarn to form a round shape through crocheting. After that crochet around the red yarn, black yarn again, blue yarn, black yarn, yellow yarn, and finally black yarn. You are to start your crocheting from inside.
After that, use a lighter match to dress the mouth of the yarn.
Use a needle to sew in the earring buckle from where you finished your crocheting. You will now have to insert your black diamond bead.
Finally, insert your earring pointer hook and then use the needle to sew it tight.
Ahora hablaré sobre los procesos utilizados para tejer el arete a continuación:
Intentará en la medida de lo posible obtener los materiales que se utilizarán en el mercado.
Primero usará el hilo negro para formar una forma redonda a través del ganchillo. Después tejer alrededor del hilo rojo, hilo negro de nuevo, hilo azul, hilo negro, hilo amarillo y finalmente hilo negro. Debes comenzar a tejer desde adentro.
Después de eso, use un fósforo más ligero para vestir la boca del hilo.
Usa una aguja para coser la hebilla del arete desde donde terminaste el ganchillo. Ahora tendrá que insertar su perla de diamante negro.
Finalmente, inserte el gancho del puntero del arete y luego use la aguja para coserlo bien.