Hi Nature lovers! I hope you're all well! We have been isolating away from others as my daughter has Covid but the cabin fever drives me nuts so I steal a lonely walk once a day along the empty coast and soak up the vitamin D.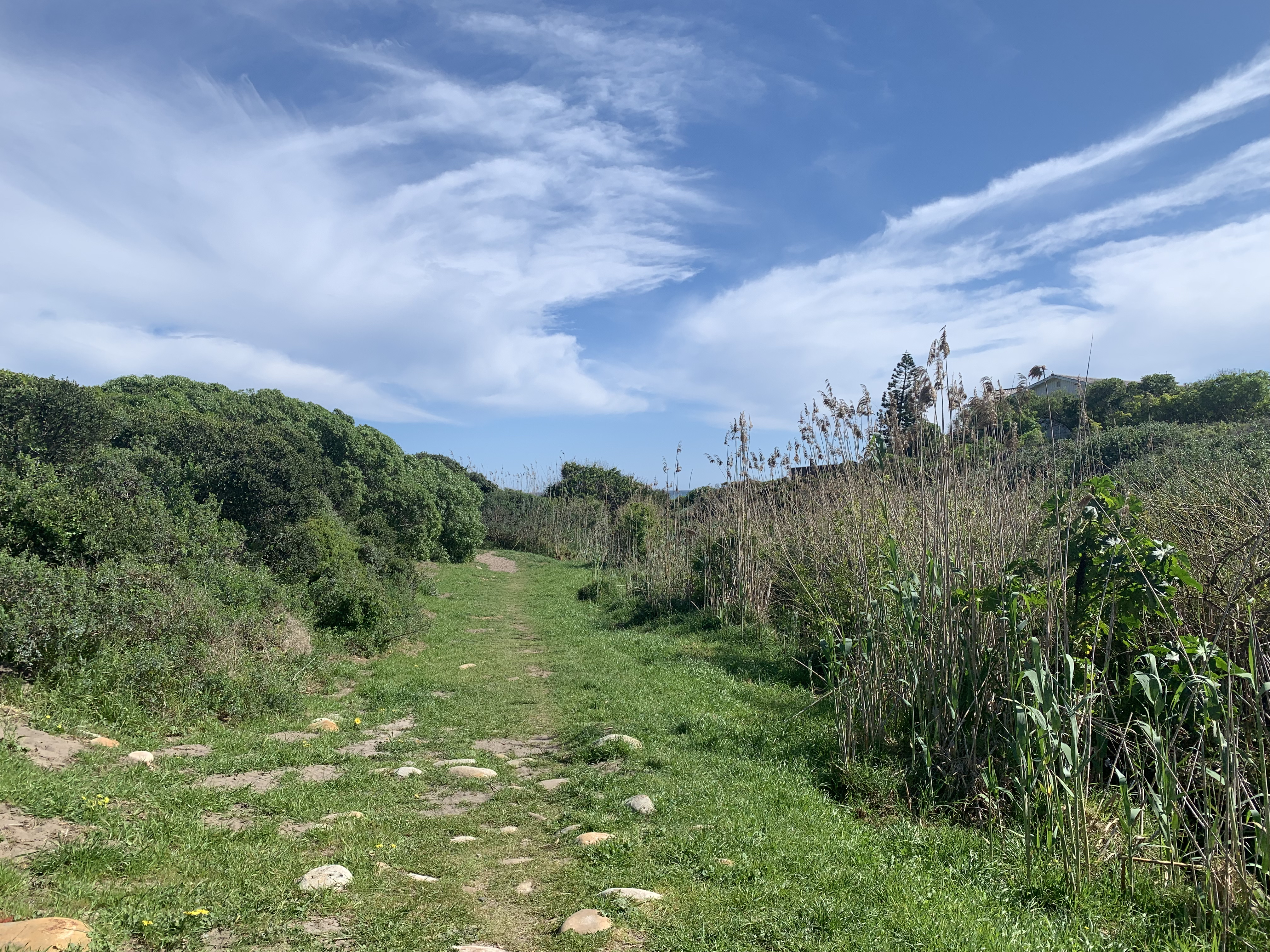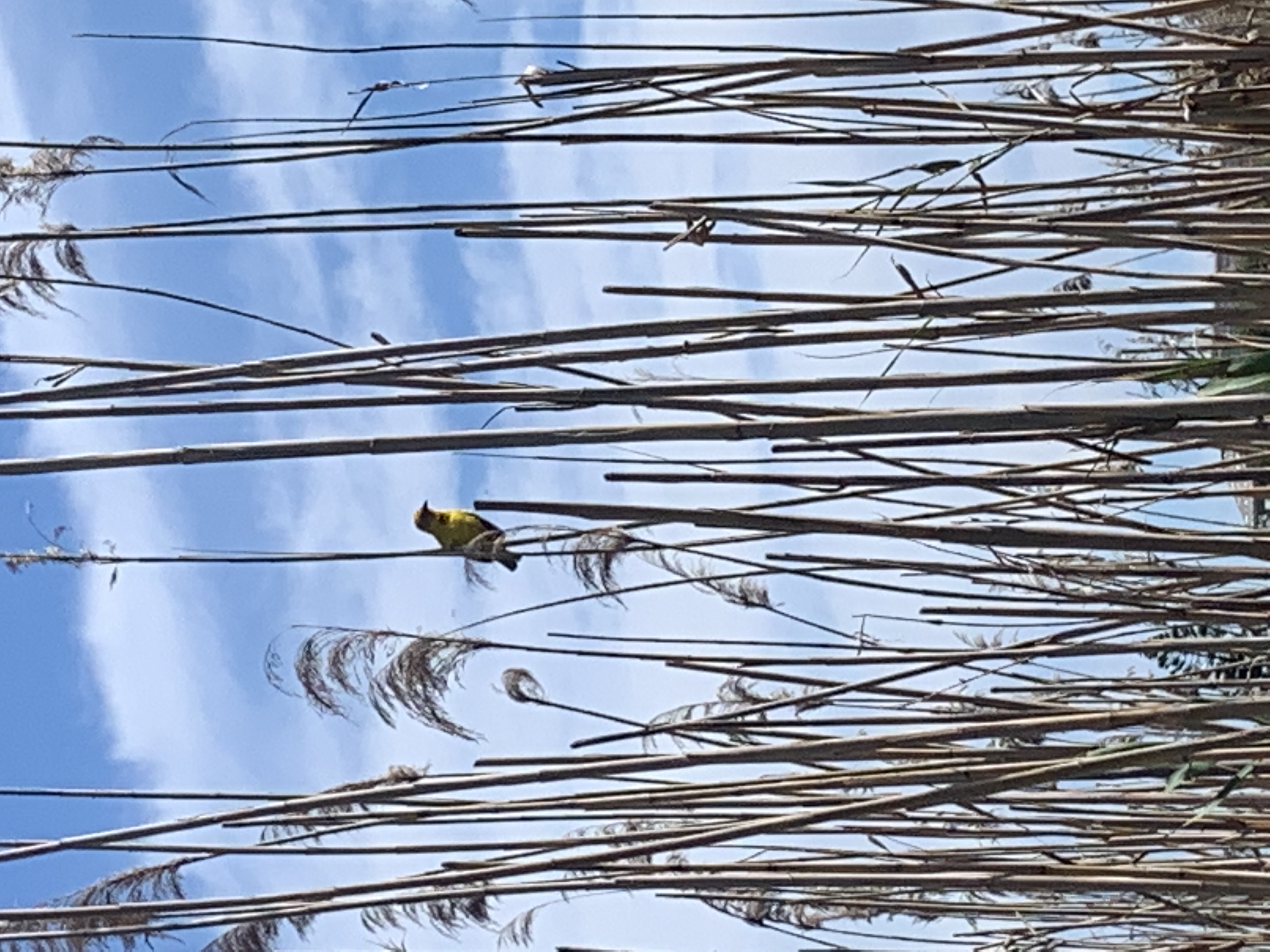 Yesterday I left home and walked down the riverside to the beach. It was fantastic to be on this familiar path with the Yellow Weevers once again singing and flying back and forth to their nests.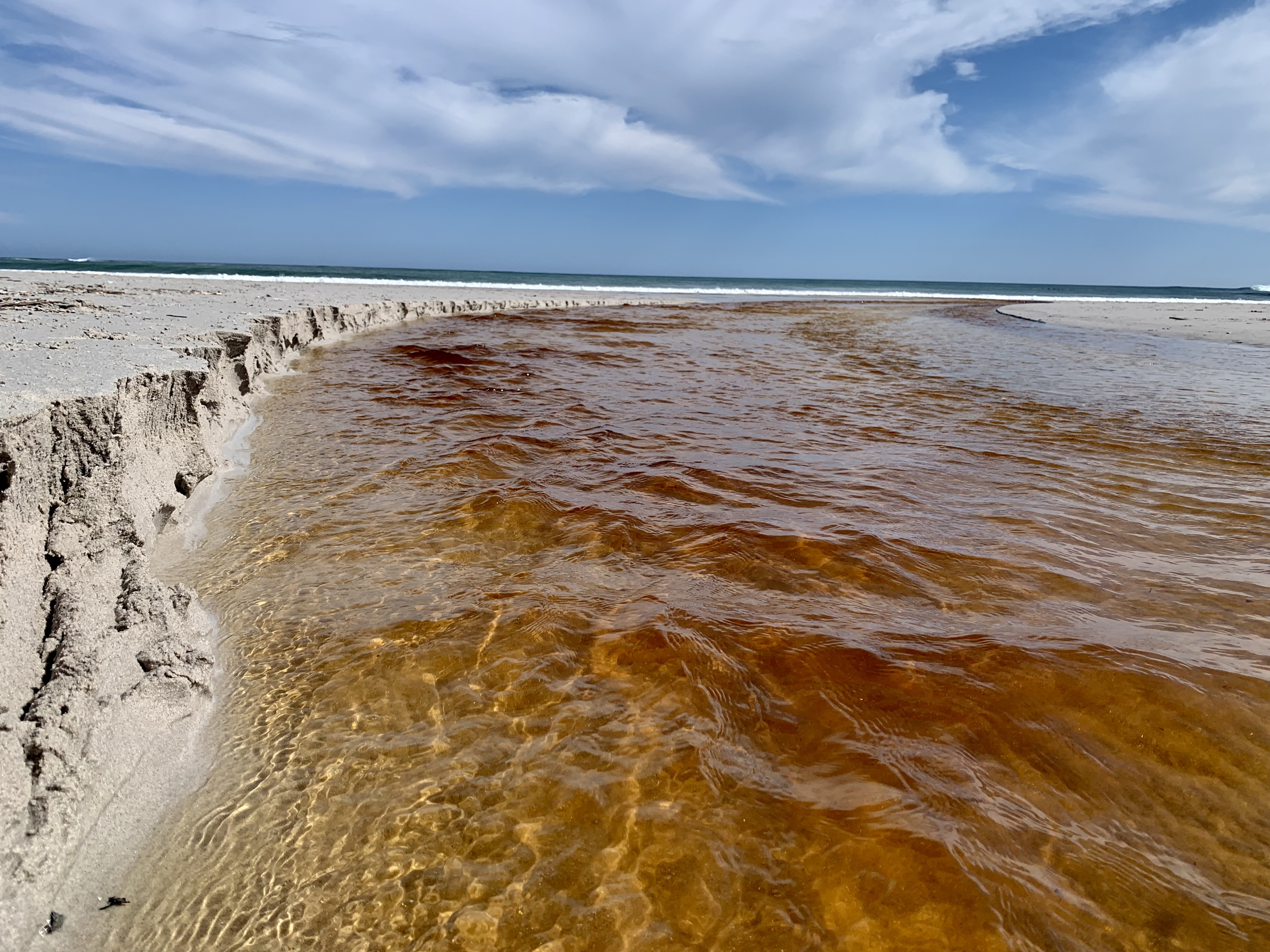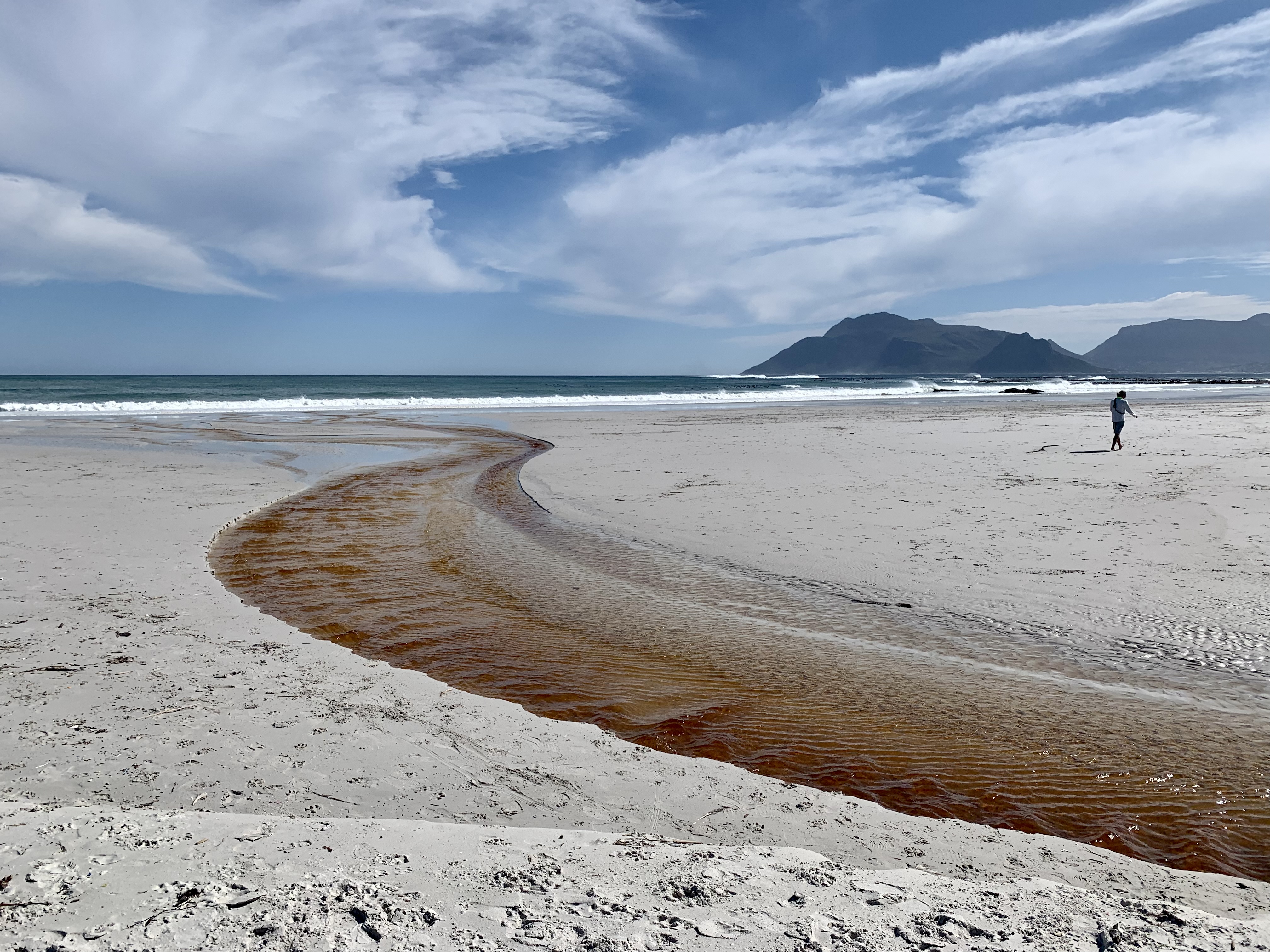 Next stop was the beach where the river meets the ocean. Our river is brackish and filled with minerals that make the water a dark bronze colour.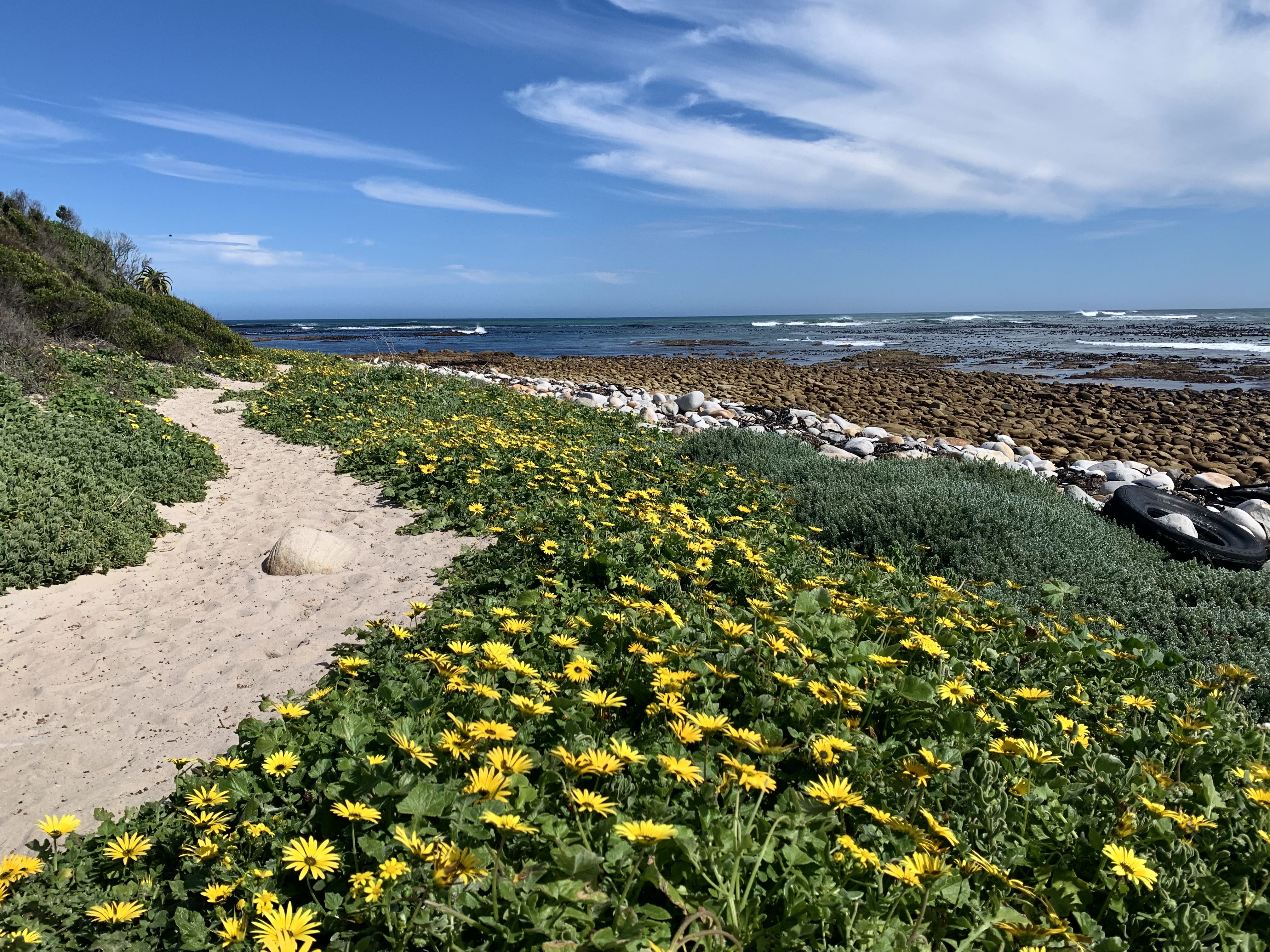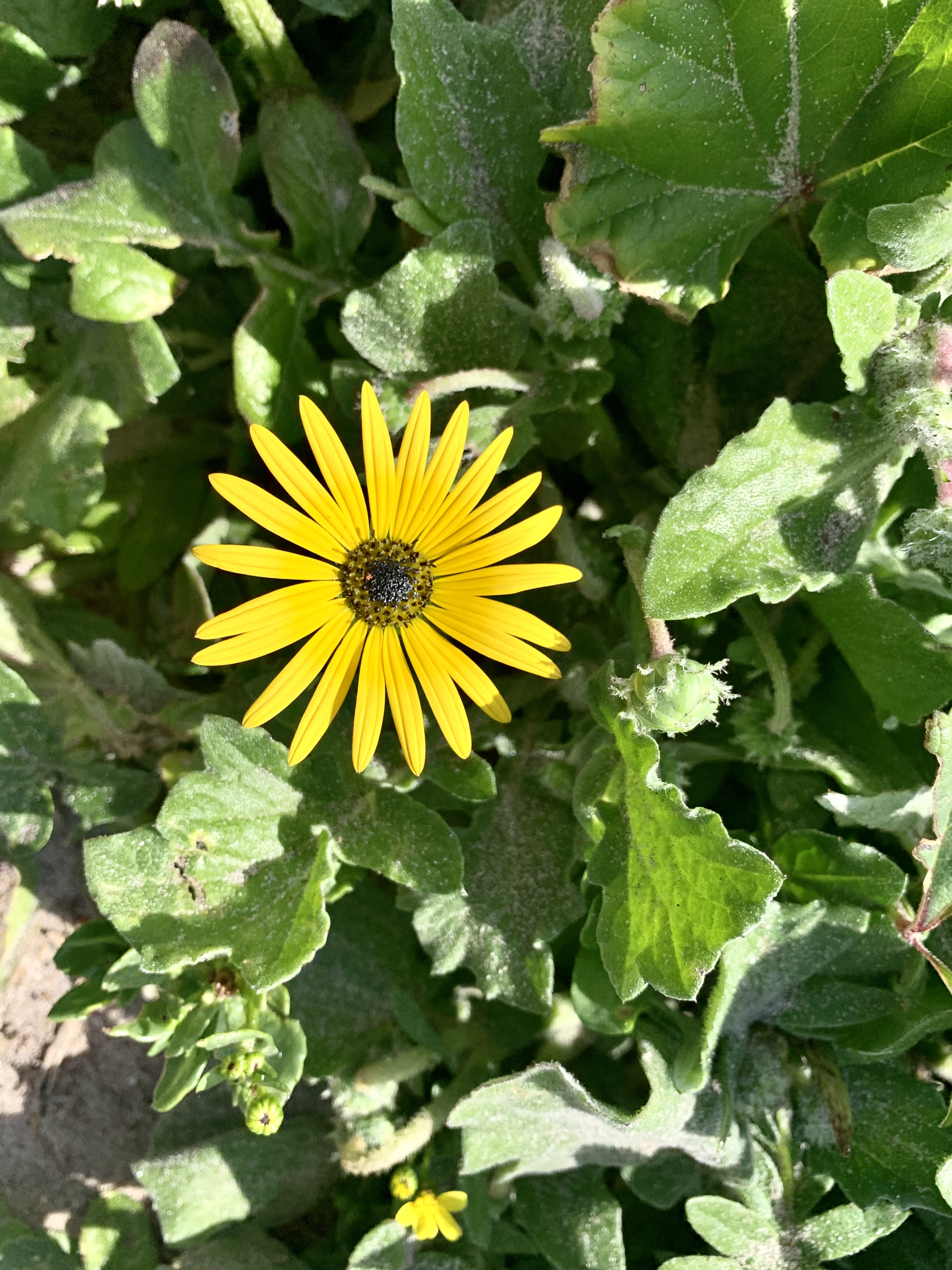 About 800 meters along the beach I reached the rocky shore of the point and hopped from stone to stone along the way. This was the start of the beautiful coastal carpets of flowers.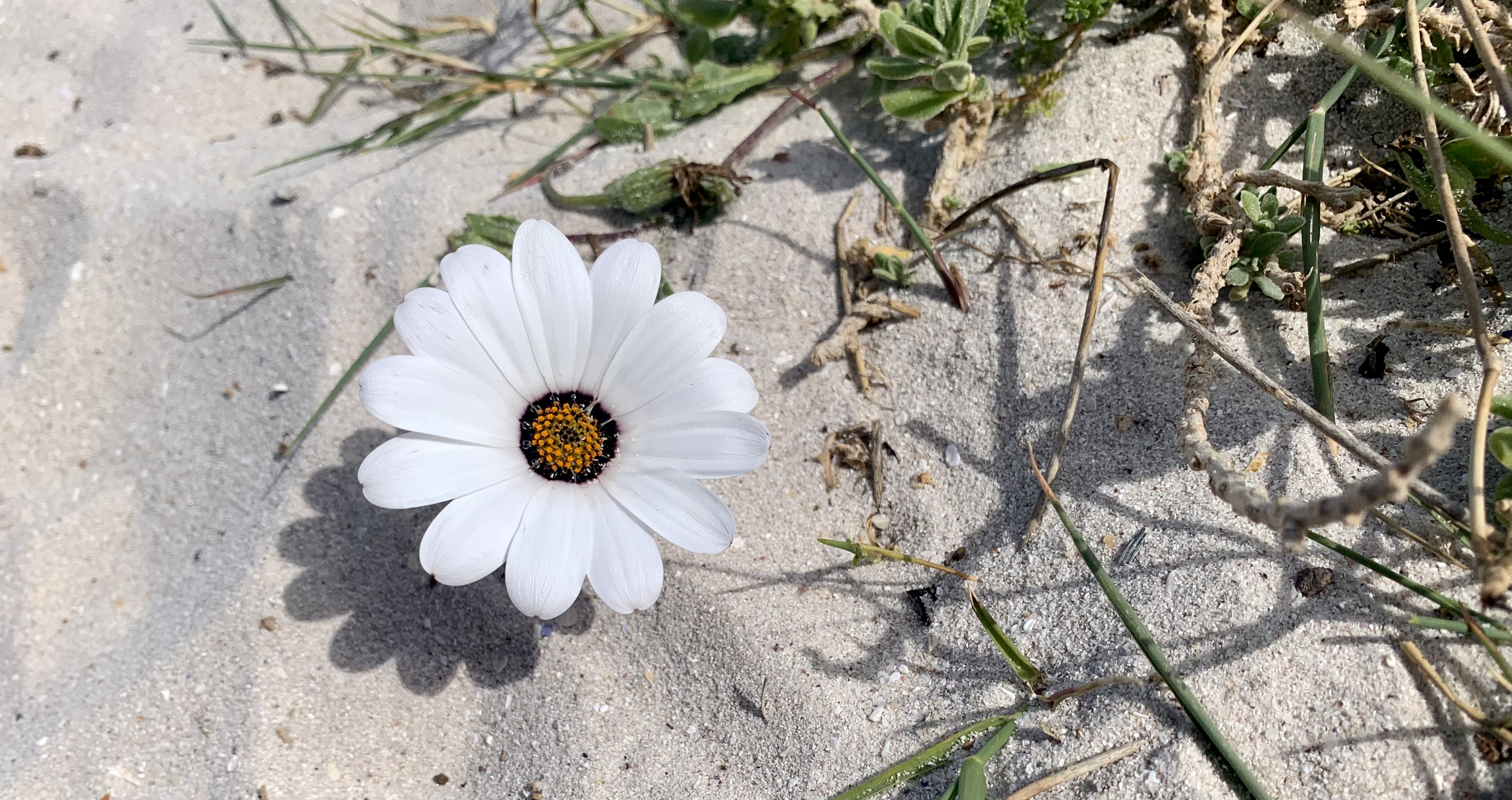 The flowers switched between sweeps of yellow and large fields of white at my ankles. I kept walking around the area of the bird sanctuary and the rocky shore.
Late morning these spaces are usually void of people who usually catch the early morning light, but as it's not quite Summer, the late Spring mornings carry just enough warmth that I don't have to wear a jacket. This is becoming one of my favourite times other than our gorgeous evenings.

A little further around the sanctuary there was another beautiful field of yellow flowers that covered the ground like a carpet.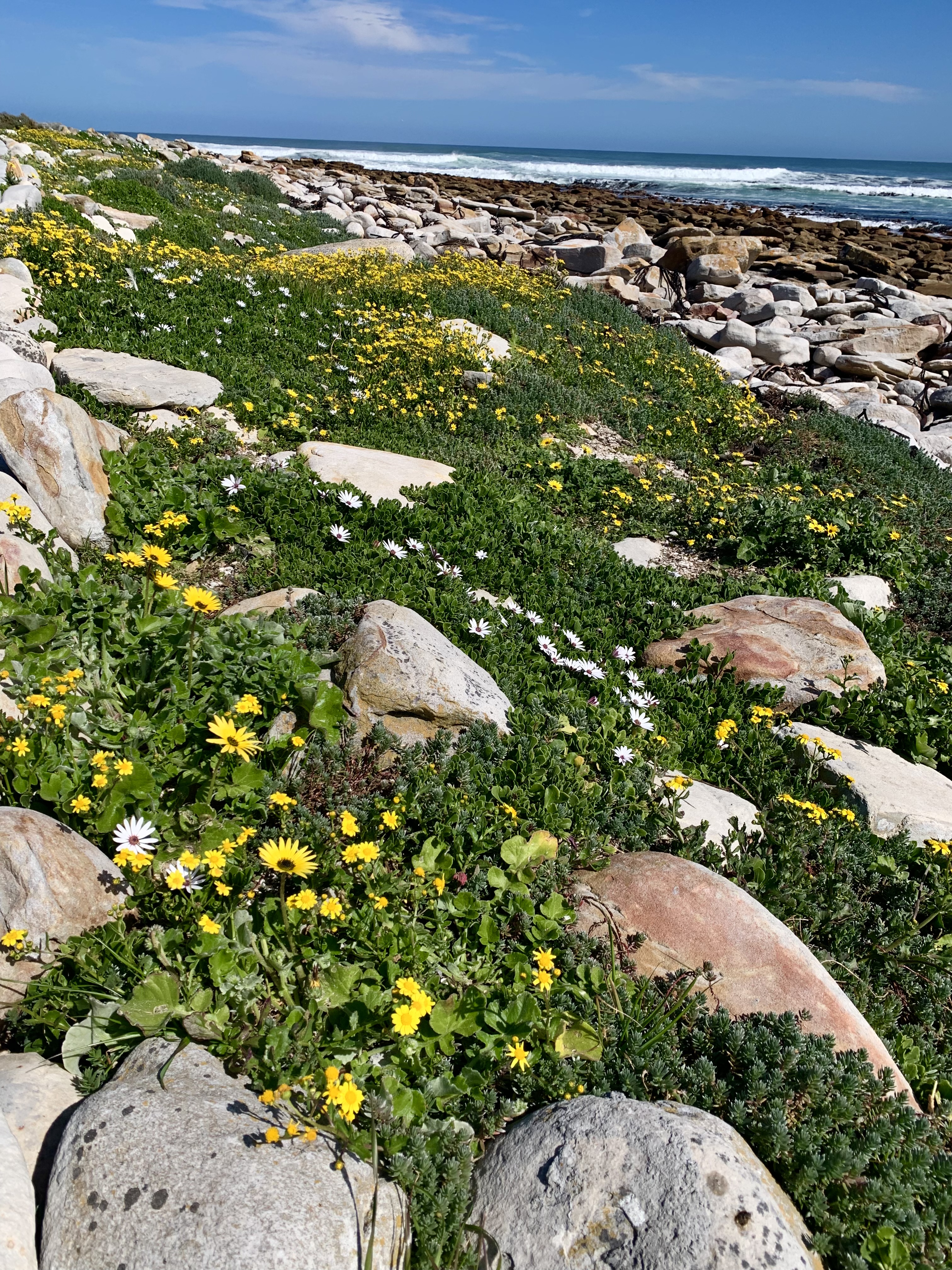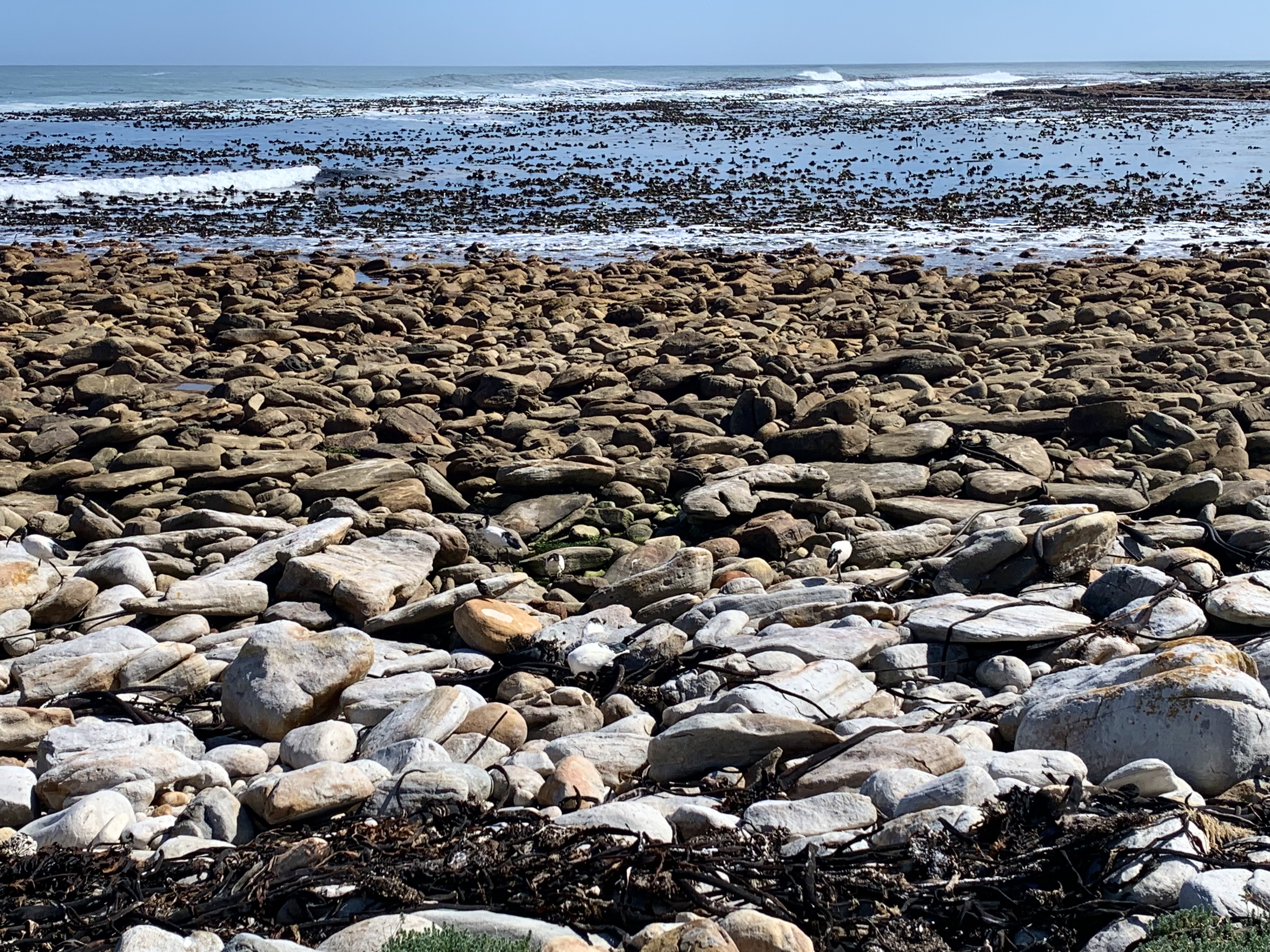 On I walked aiming to get as far as the lighthouse at Slangkoppunt (translates Snake Head point). The board walk along the inner Kommetjie bay did not disappoint with many more flowers as I walked. Can you see the Ibis camouflaged in the rocks?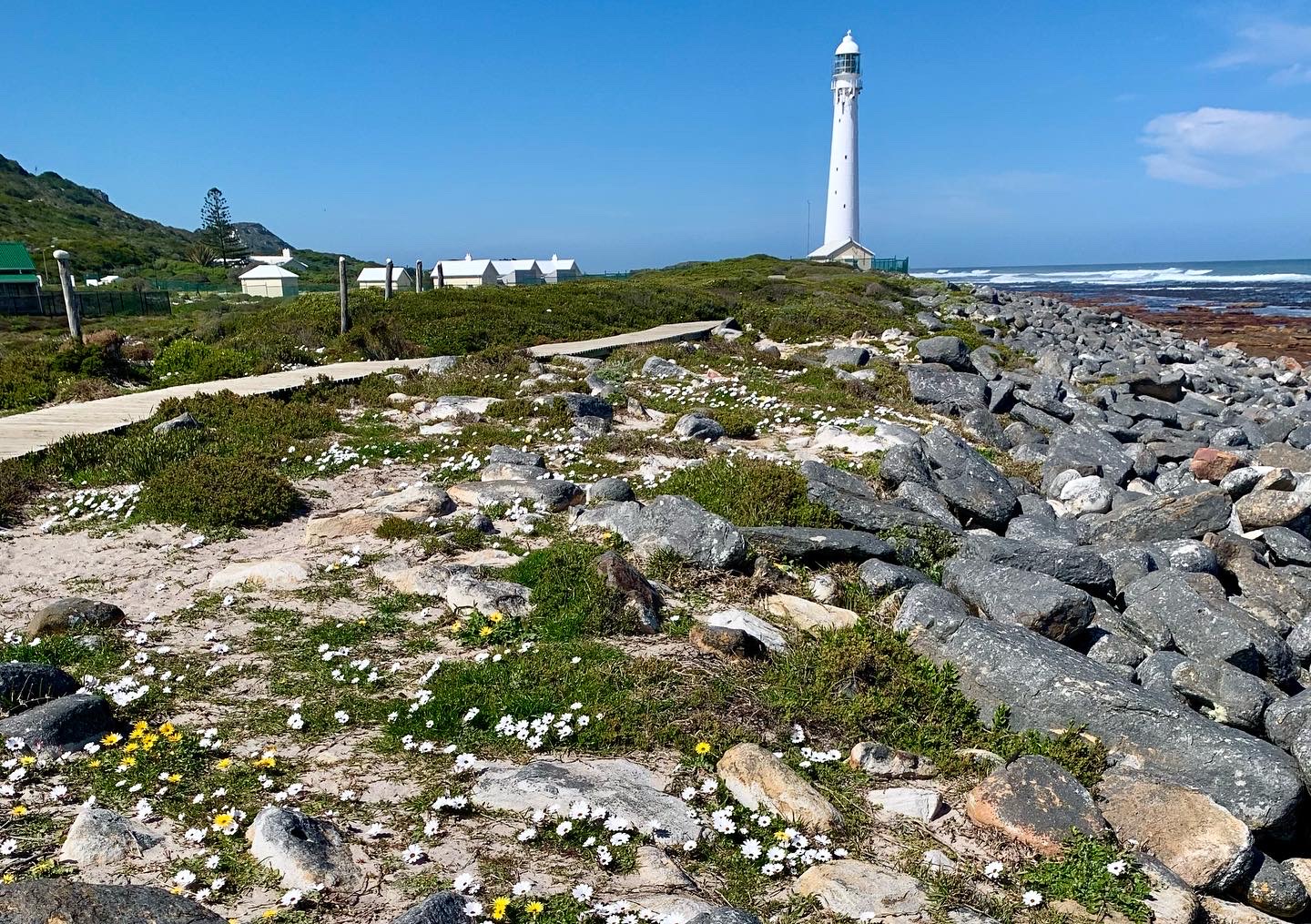 Until I finally reached the lighthouse. I didn't venture beyond the boardwalk as most of this area is protected and we prefer to keep it that way.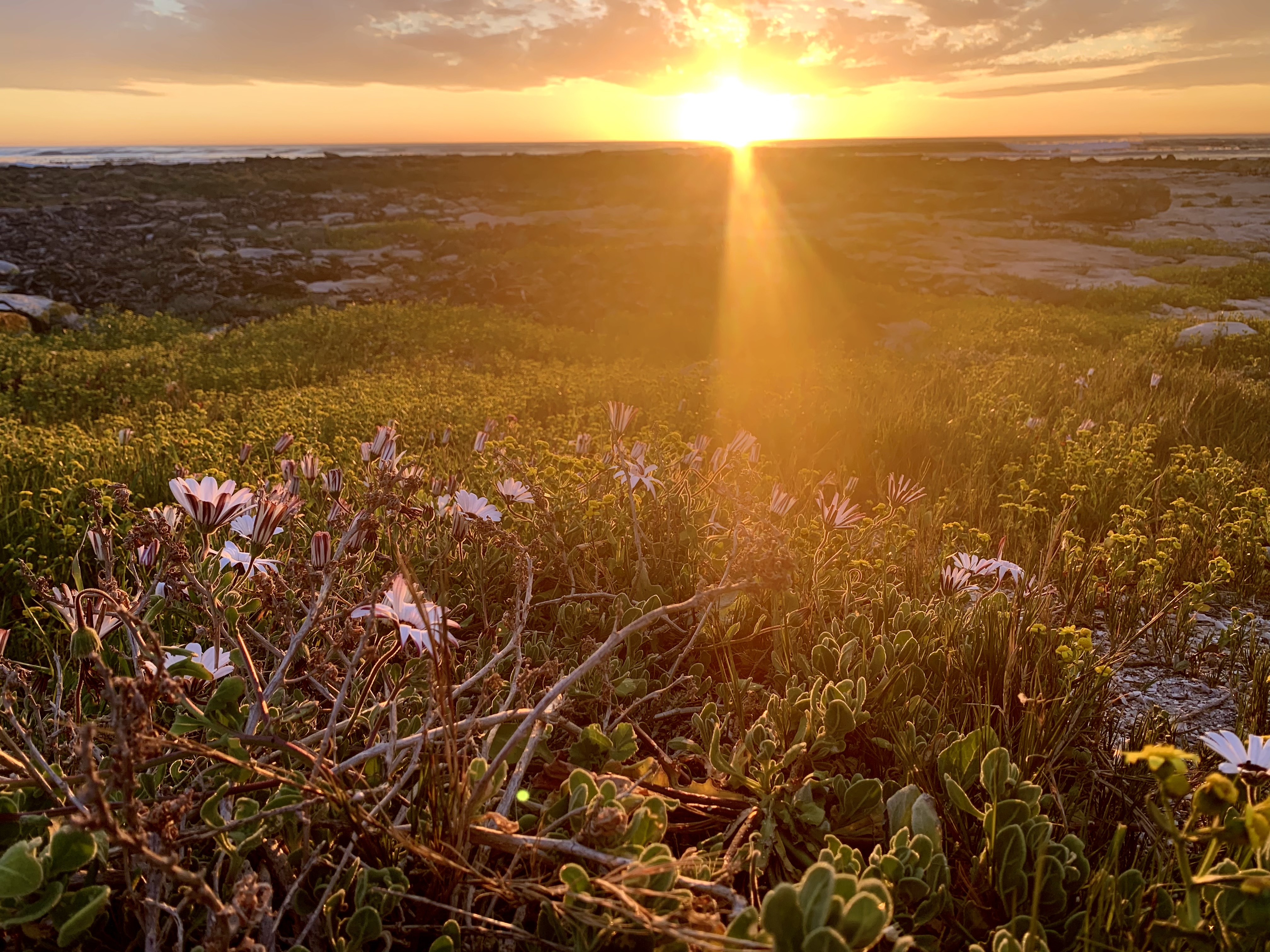 I walked home through the suburbs and came back at sunset to take a few more photos of the amazing clouds. I loved the way the last rays caught the tips of the flowers in the evening.
We are really spoilt living here but I love that I get to appreciate what is all around me. We are surrounded by the most amazing all natural flower shows and always hope that folk take the time to explore and appreciate its beauty.
Thanks for running the Amazing Nature contest!!!!! I hope you have a wonderful week exploring and enjoying nature as much as I do!