---
Harvesting Coconut - the God's fruit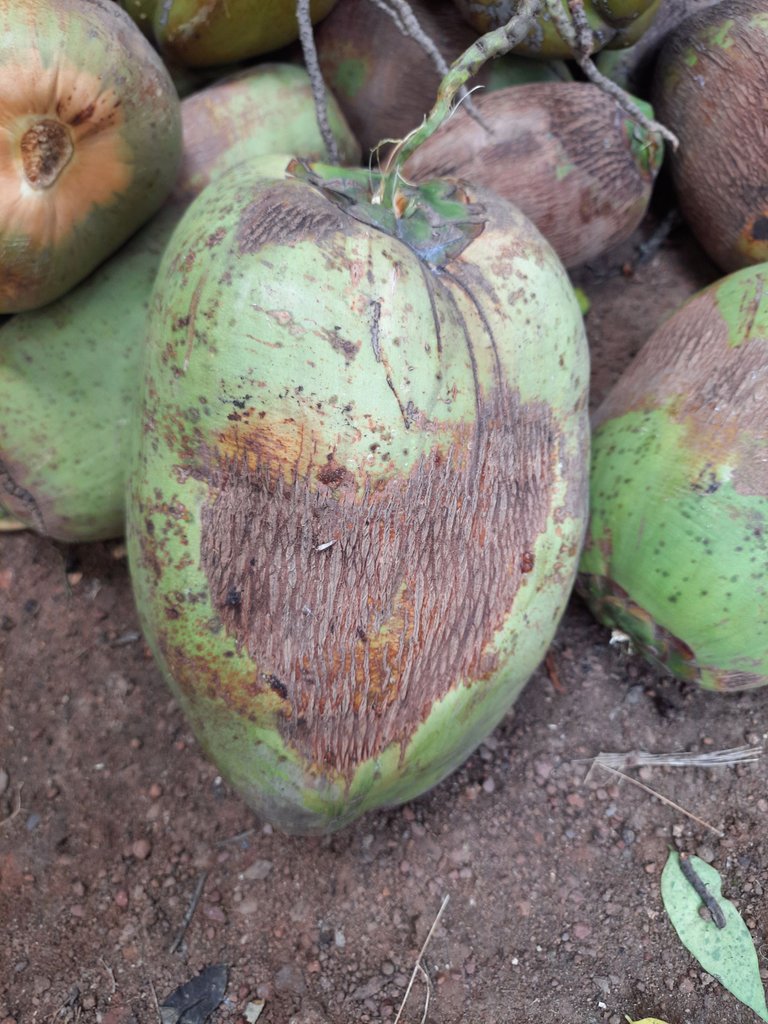 Coconut is one fruit that is part of our every day life. If you do not know, then it's called Sriphala in Sanskrit - some call it God's fruit or divine fruit. Some say its blessed fruit - it's one fruit tied to our traditions very close - in every occasion, it can be used. And most importantly, we use it almost every day - either raw or in cooking.
That is the reason, we have planted few coconut trees at our native - to meet our needs for the year. Unfortunately, there are not enough pluckers available now a days - some even charge as high as 250/- per tree. They come and ask, by seeing the tree but hearing the rate, we say NO. When I was in my native, the person who comes every year, arrived one day - he takes only 100/- per tree - See the difference - its a unorganized sector - so whatever they quote is fair. Without any hesitation, we said yes and he plucked from all the trees, that would suffice our need for the entire year.
It's very important to pluck them every year and clean the trees - the coconuts won't grow otherwise. Some of them were very big and some small - only because, this should have been done earlier. But better late than never.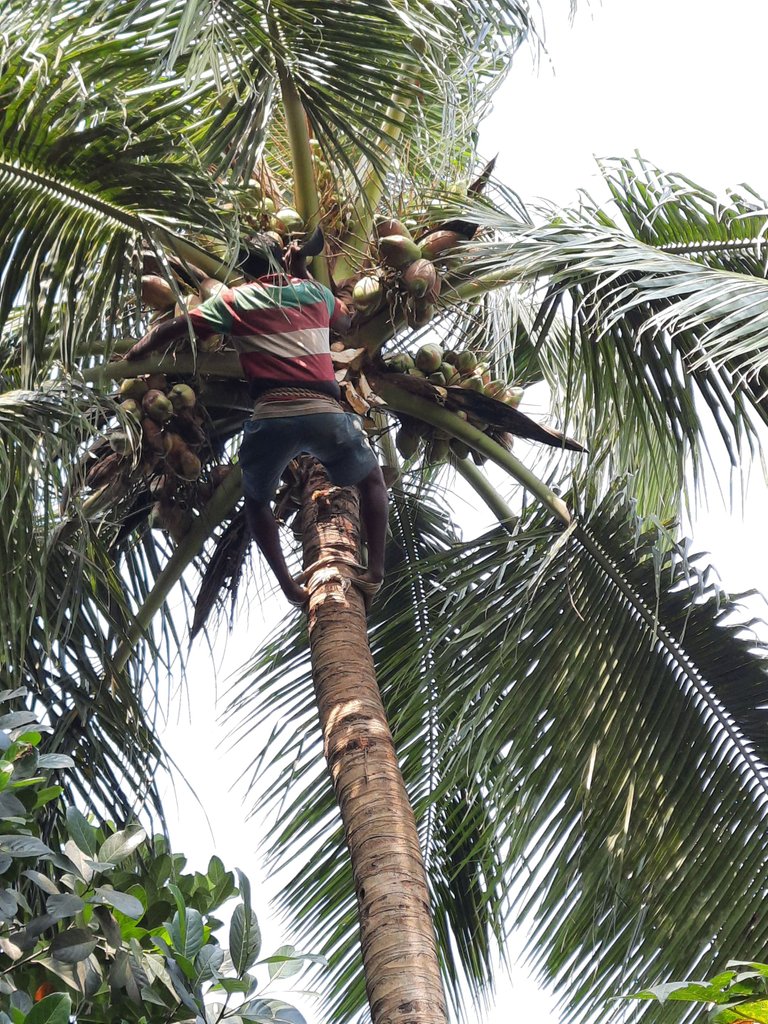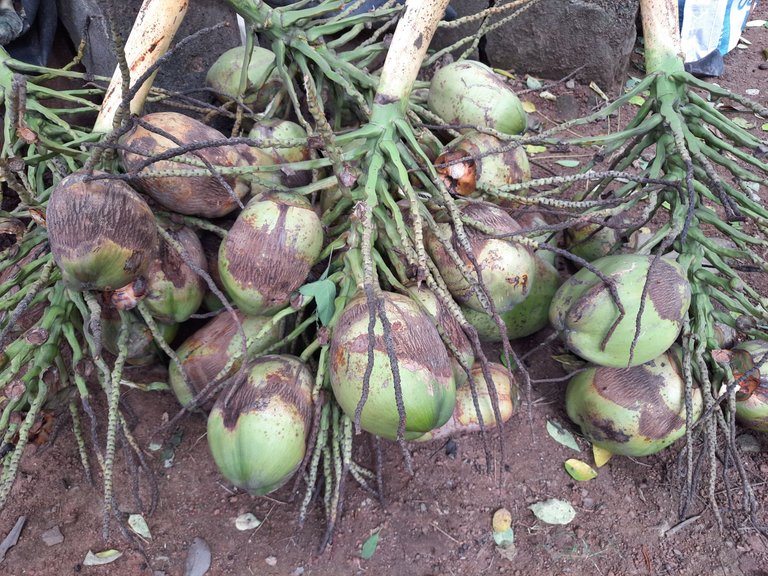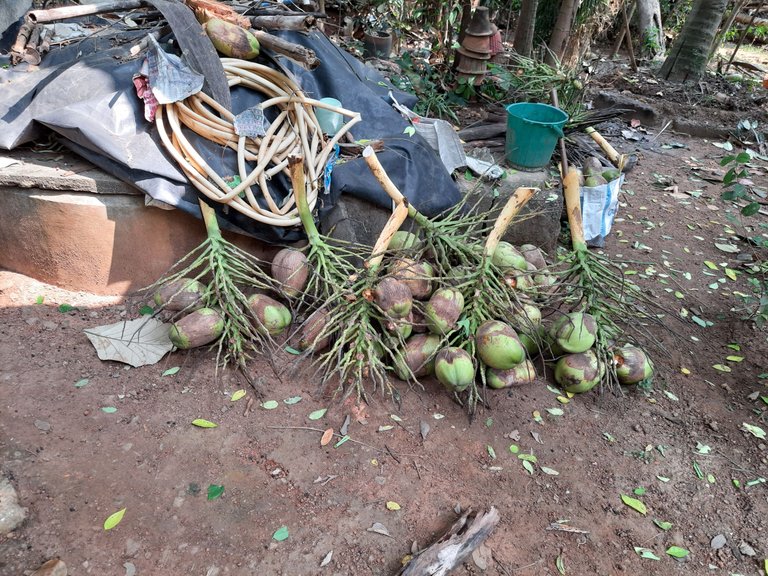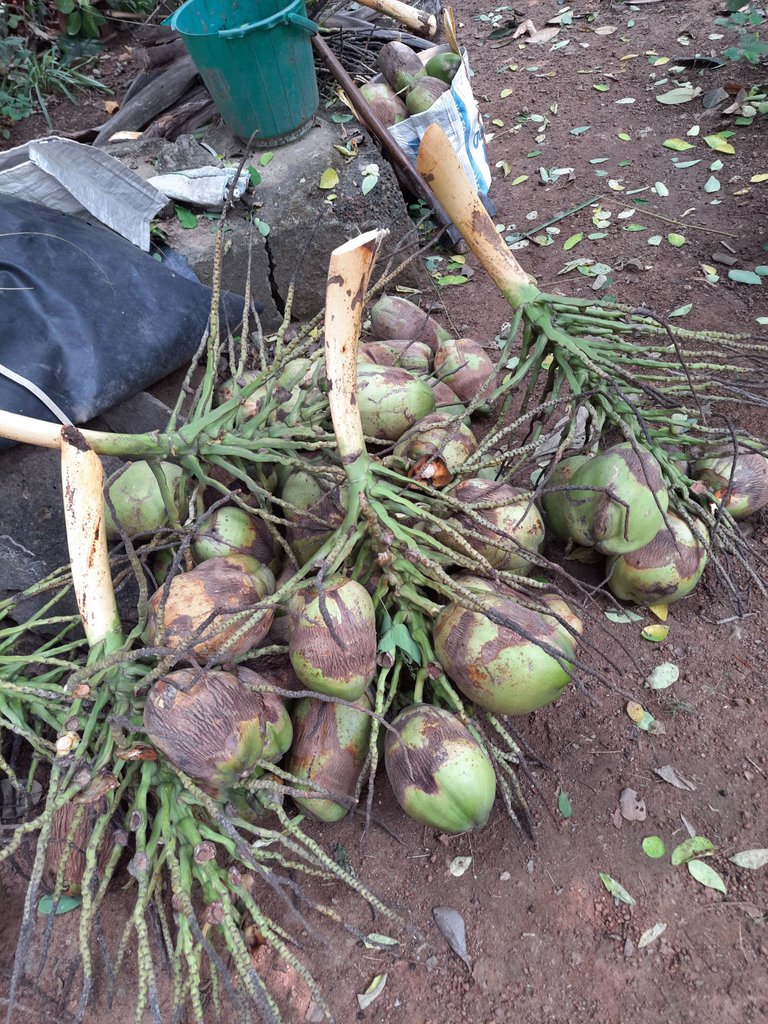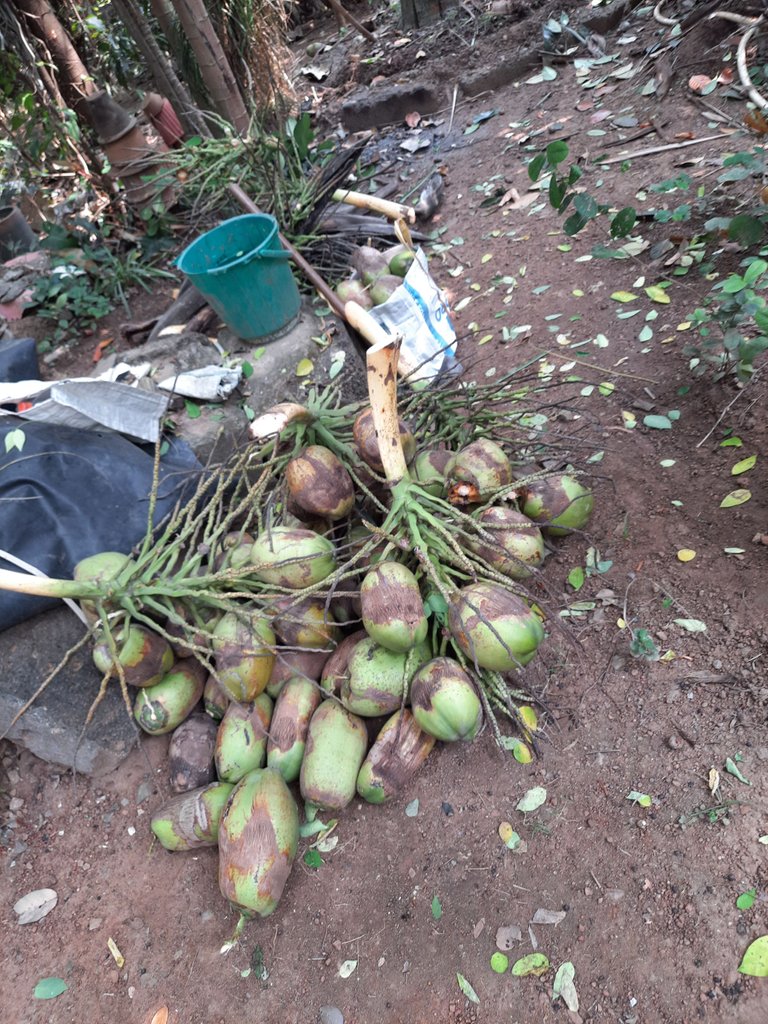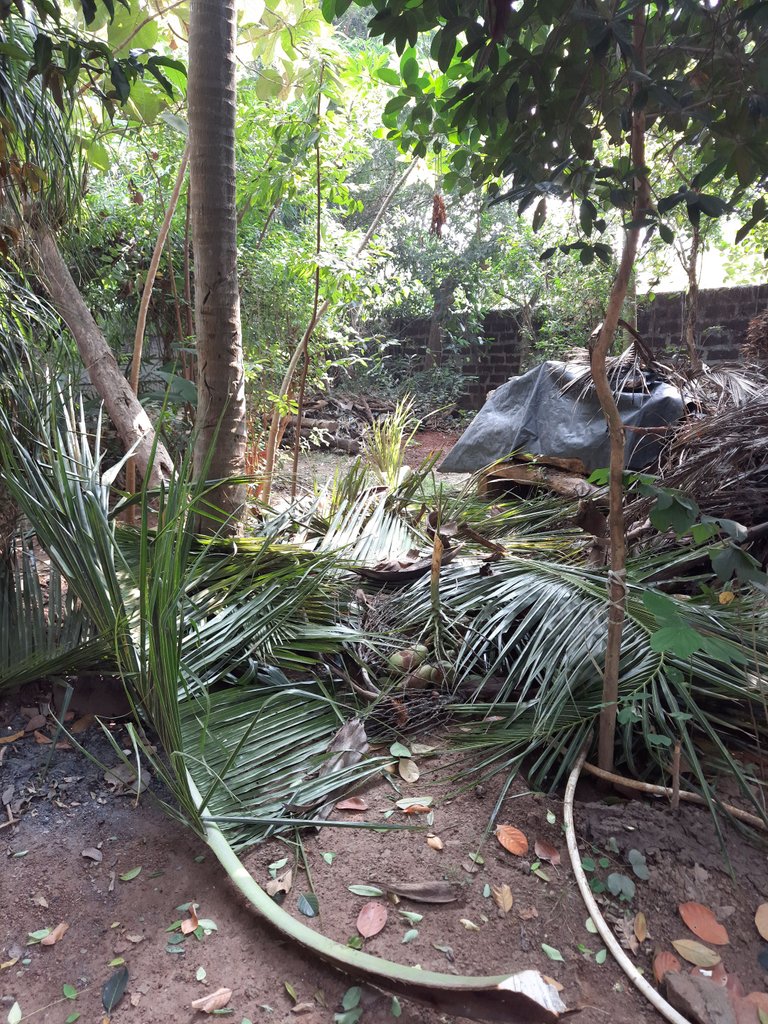 I had to bring them and keep in the store room. Do you know how to peel the coconut ? It's a bit of difficult task, but I think, it will end with my generation - not sure, if my son will learn it or not. I will post a video on that - Mom taught me everything.
The coconut tree's life is around 70 - 120 years, almost same as human. So if you plant few trees, it will serve you for at least two generations - it does need care, but that is once or twice in a year. And it's 100% organic and natural all the time - every part of it is usable. In our culture, its used in every worship - I have heard, some saying it represents the trinity - Brahma, Vishnu and Shiva - the three GODs that are the root of existence of this universe. There is a lot about the cultural importance of coconut, but keeping aside them, it's one fruit that is available throughout the year and usable as well. And tender coconut has got so many health benefits - even doctors advise to drink it every day. Another important use of it is that, preparing the sweet stuff for various cakes using jaggery, you would have seen some posts from me.
We do have a dwarf variety as well, sometimes back, I heard a start up in India developed a drone, to pluck coconuts. They are useful in places like Kerala, where coconut is abundantly cultivated.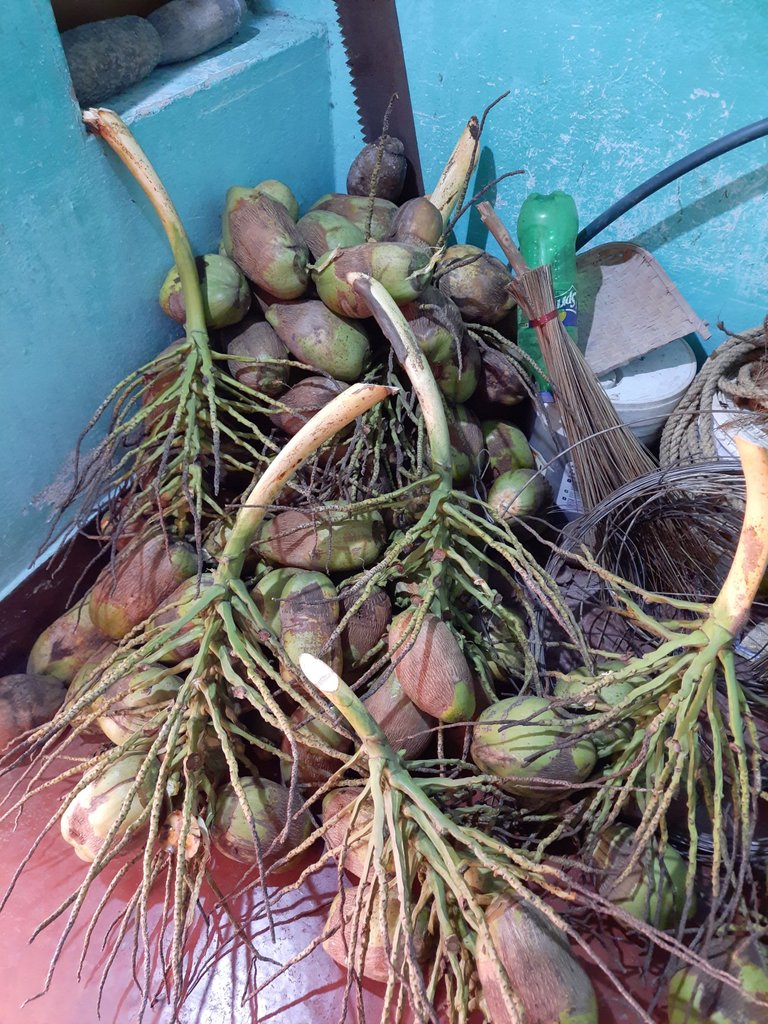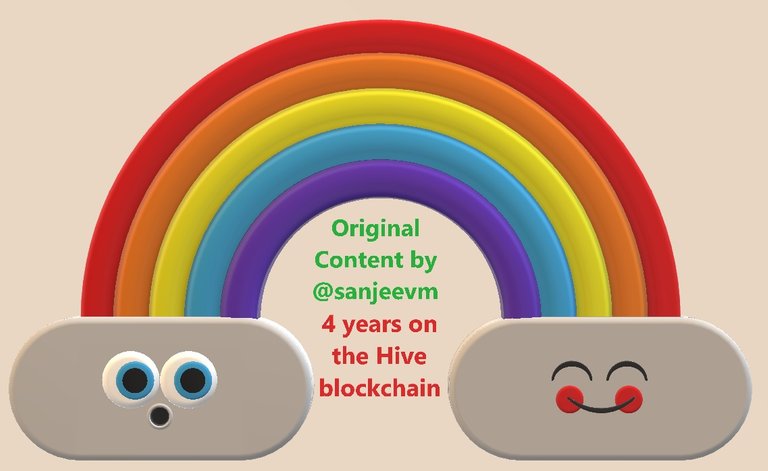 copyrights @sanjeevm - content created uniquely with passion for #HIVE platform — NOT posted anywhere else! #HIVE is my only social diary - my blog is my life.
---
▶️ 3Speak