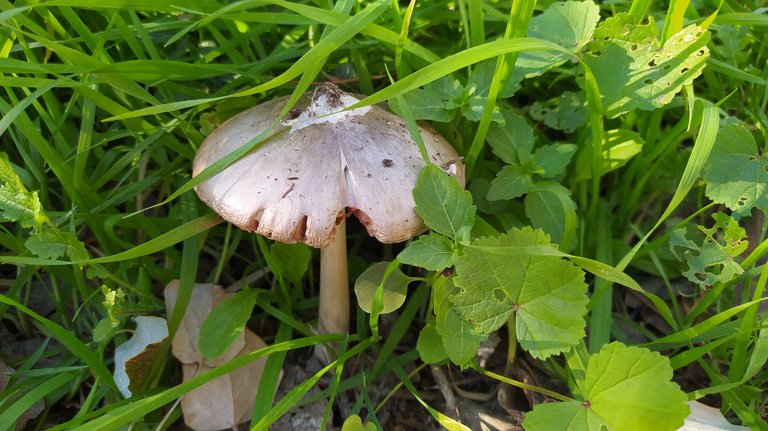 Hidden in the grass, seeking protection from the sun and the view of the passers-by, mushrooms appeared on this corner of our blue planet. It is not that there has been a lot of rain lately, their existence has not been much encouraged by nature. But, mushrooms are sometimes stubborn and do what they want ... they appear where we would never have imagined. Ok, among the green grass, yes, but in a dry coniferous forest ...? Maybe I was just lucky, or they wanted to play with us and bring us to a small story...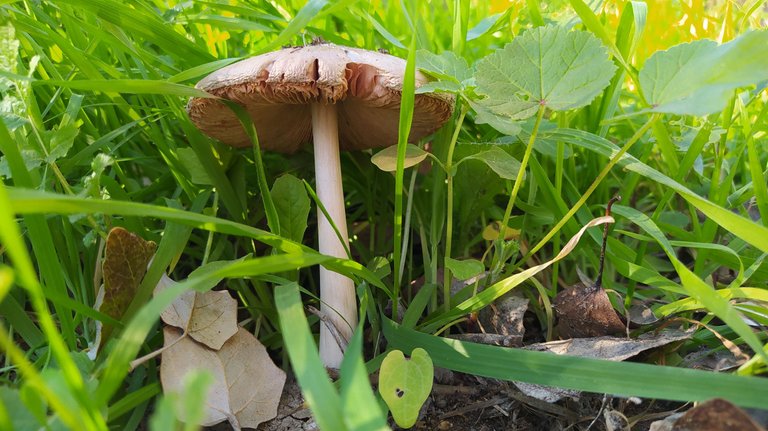 Because mushrooms are not silent. Sometimes we do see them alone, and they proudly show off their beauty. The beauty of their cap, their color or shape. And sometimes they show how gills are cute too. Fragile and tender, but with pronounced edges, protected under the cap of its mushroom. Though, I know they are not living in silence. How could they? After seeing some of them gathered and having a great time together, I am sure they communicate well.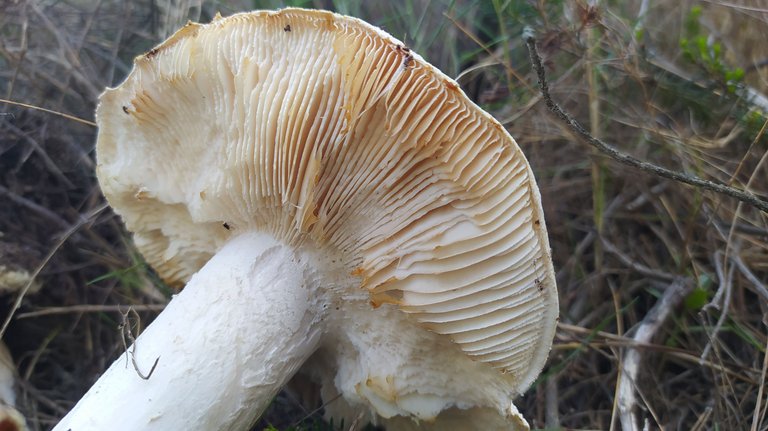 First, let us see those that have chosen to be alone. Or maybe it just happened that nature didnt want them to share the place with another from the same kind of living creatures. They are shining in beauty, but somehow, this one asked for attention.
Hey, there, can you give me a second? See this gentle color and shape of me? Happy to make you happy with this sight, dear passer-by!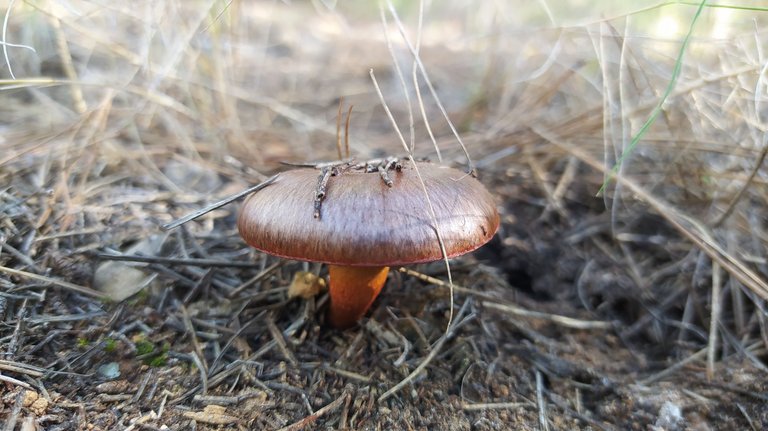 Well, I wanted to stay hidden in the dry conifer needles, why have you woken me up? Now, leave me to sleep a bit more...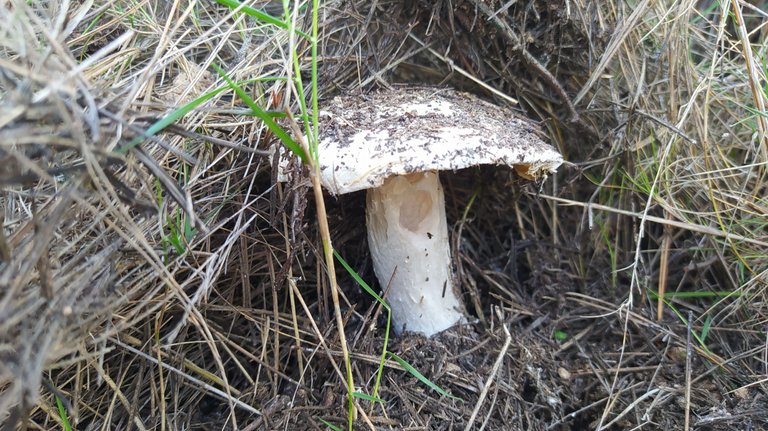 You see how they are not noiseless. They talk to us, with their shape and attitude. The next one, though, wanted to stay in silence. It was hurt, when realized that the aging process has started to show signs. Left there, contemplating on its destiny... anyway, I liked its elegant shape, even it didnt want to say a word to us.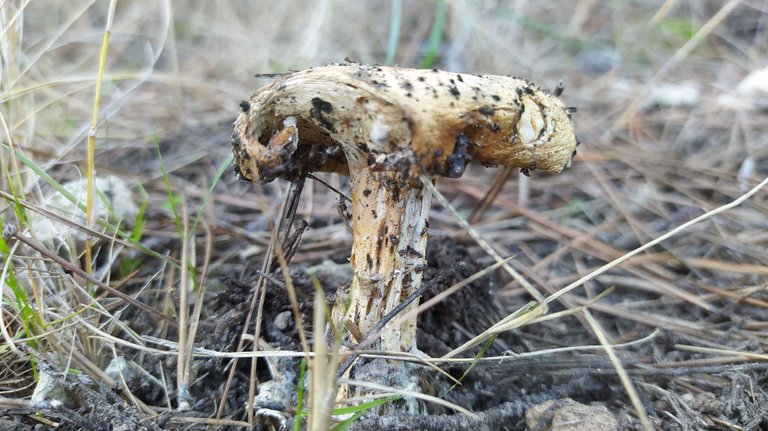 But the old lady, with a huge hat, was a very talkative one. I had to stop her, as if she would continue to tell the story of her whole life, I would be still there, in that dry forest. Listening to the wise words of an experienced lady while giving secrets for a happy long life. Well, I promised not to say anything to anybody! Your words are sealed in my head, elegant-hat mushroom gentlewoman.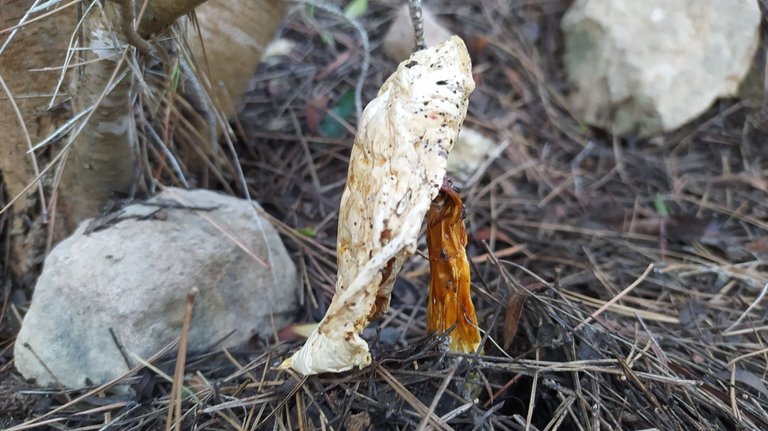 Then I saw those two chaps. The smaller wanted to go to a party...the taller was doubting a bit. He was aware of their state, not young anymore, but what is all about the age and appearance? Does it count when one feels full of spirit? What they decided at the end I am not sure, but the next group of mushrooms definitely chose to hang out together.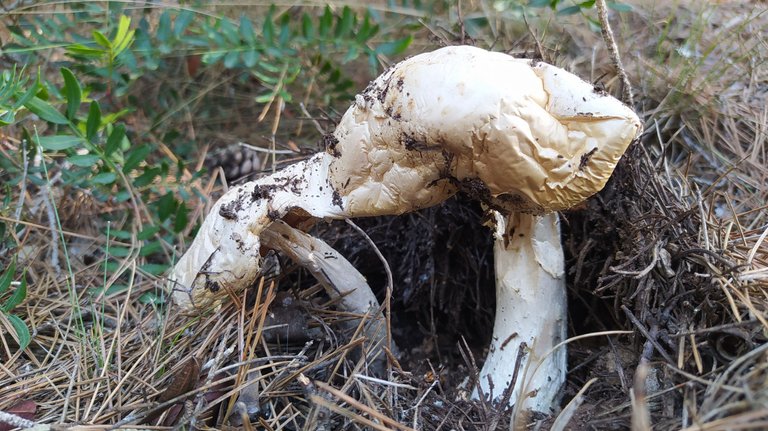 They hardly could stop talking, telling me their story of how exciting the life is, the time they spent together, where they went together (oh, just in their mind while attached to the soil), and all kinds of other amusing adventures they had. They almost stayed unnoticed, but with those vibes they sent toward me, I could uncover them from those dry needles and soil. They saw the sunlight, finally. Hope it will not kill them, though!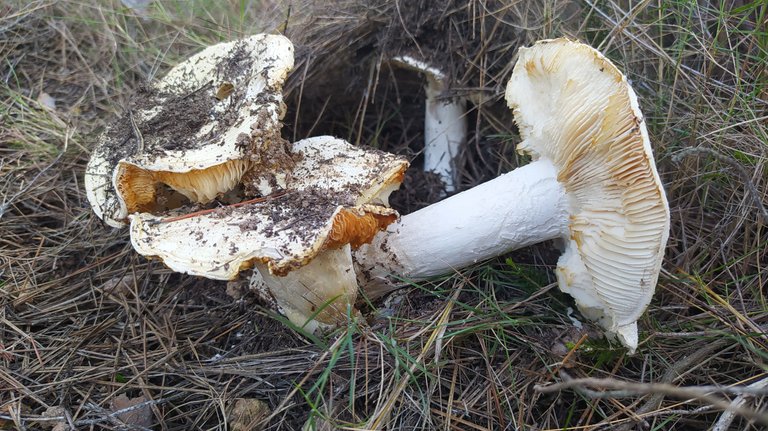 That was all for today.
The unbelievable Friday story finishes here...
Bye!
Until the next mushroom post!
You still here?
Ok,ok, I know, I am missing the cutest and sweetest twins I have ever seen... in a forest. Small, yellow, singing-mushrooms twins. They sang so nicely that it was impossible not to hear them. They were singing each other stand by me and they listened to each other. They really stood so glued. Even when I removed the rock that was there, fortunately, they didn't fell but continued to stay there, together.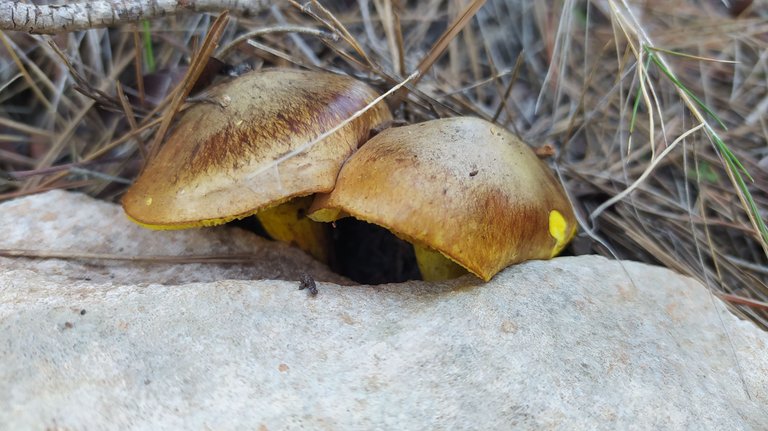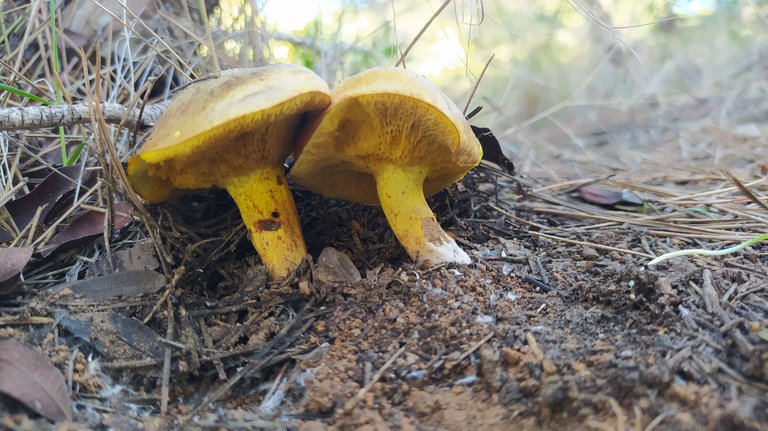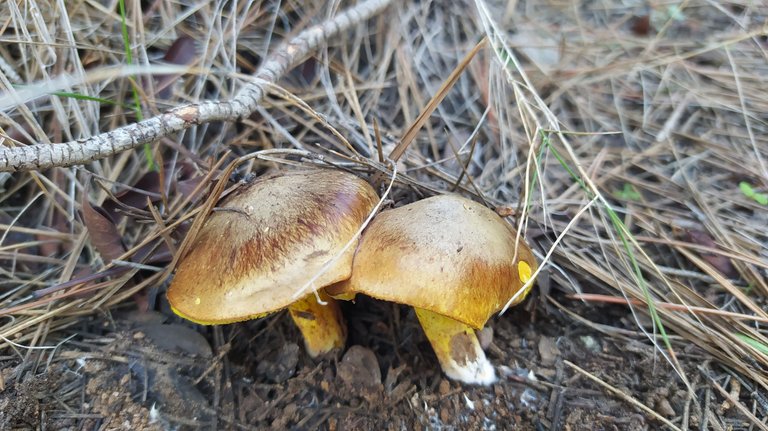 They just enjoyed every single song, and I was honored to witness their small performance. They said me more than words but I had to go, after several songs I indeed said goodbye and this #FungiFriday story really is over here and now! Cheers @ewkaw ;D