English Version
Hi friends! On this occasion I want to give you three photographs of an impeccable sunset, a moment in which the sky was painted with fire and filled with life, light and color, these natural spectacles are very common in my city and despite my 28 years of experience. Life never ceases to amaze me, since they transmit great energy which is ideal to reflect, admire and capture in images for the enjoyment of all and for posterity.
From the balcony of my house you have a wide and clean image of the urban skyline of the west of the city, therefore it is the ideal place to admire these extraordinary natural nuances that seem to be drawn by hand on a canvas, I particularly believe that these sunsets Seen over large cities, they are the best in the world since they combine the natural and the urban, thus creating a unique event worthy of admiration.
Thank you very much to you reader for your support and for reading me, we will see you soon.
Technical details
Camera: Apple - iPhone 4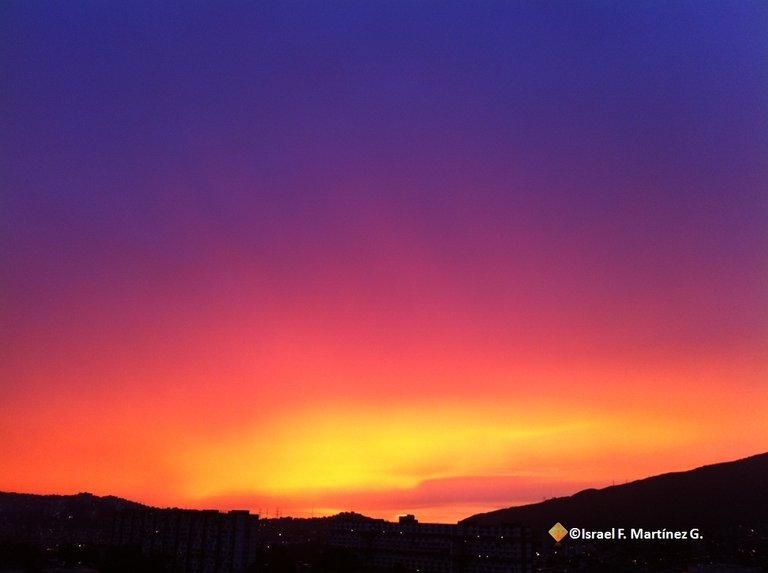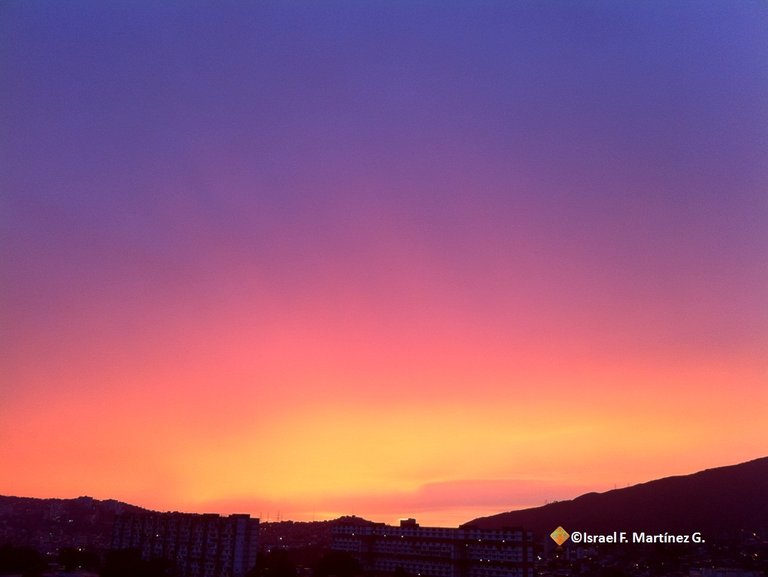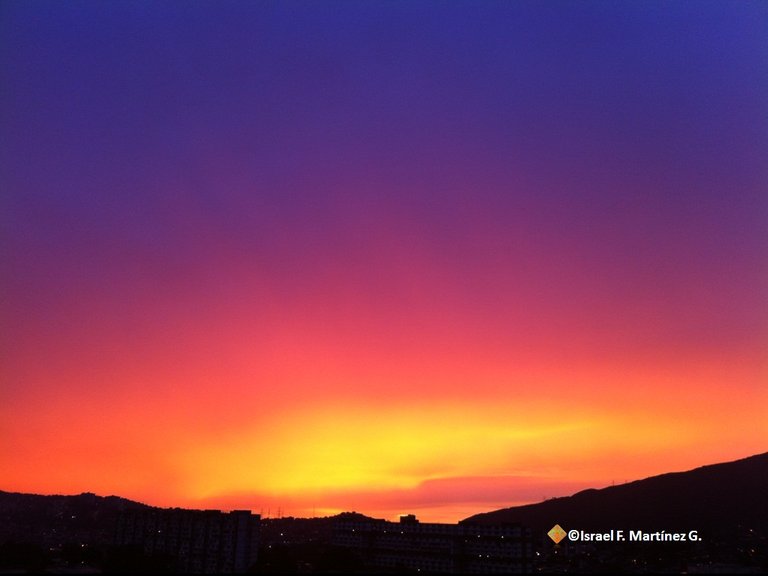 Versión en Español
Hola amigos! En esta ocasión les quiero regalar tres fotografías de un impecable atardecer, un momento en el que el cielo se pinto de fuego y se lleno de vida, luz y color, estos espectáculos naturales son muy comunes en mi ciudad y a pesar de mis 28 años de vida nunca dejan de sorprenderme, ya que transmiten una gran energía la cual es ideal para reflexionar, admirar y capturar en imágenes para el disfrute de todos y para la posteridad.
Desde el balcón de mi casa se tiene una amplia y limpia imagen del horizonte urbano del oeste de la ciudad, por lo tanto es el lugar ideal para admirar estos extraordinarios matices naturales que parecen dibujados a mano sobre un lienzo, yo particularmente ceo que estos atardeceres vistos sobre las grandes ciudades son los mejores del mundo ya que conjugan lo natural y lo urbano, creando de este modo un evento único y digno de admirar.
Muchas gracias a ti lector por tu apoyo y por leerme, nos veremos pronto.
Detalles Técnicos
Cámara: Apple - iPhone 4