Sharing the results from my latest Moth Trap Session. I have written posts about setting up a moth trap and on collecting the results if you want some more background info on how and why I use a Moth Trap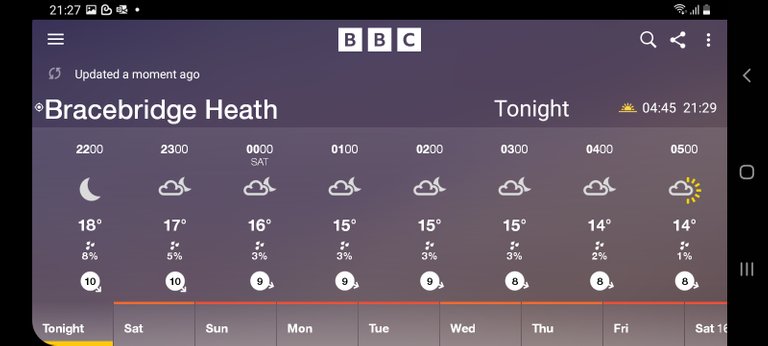 Date: 8th July 2022
Note - eagle-eyed readers will notice the date shown is for last weekend. I ran a session last week and didn't actually get round to writing it up. As it turns out, this weekend (specifically Saturday 16th onwards) the weather the weather is so hot that I am going to give it a miss. In which case I might as well write up last weeks session instead
Weather:
Going again with my new trap
The weather for last weekend was much cooler than it is today. Day time temps peaked at a warm but comfortable 25C, and as darkness closed in there was a reasonable amount of cloud cover so the overnight were a nice and warm 14C. The wind was forecast to be slightly breezy but to be honest after 11pm It felt to me like the wind stopped completely
It promised to be a busy session
Results: 158 moths of 60 species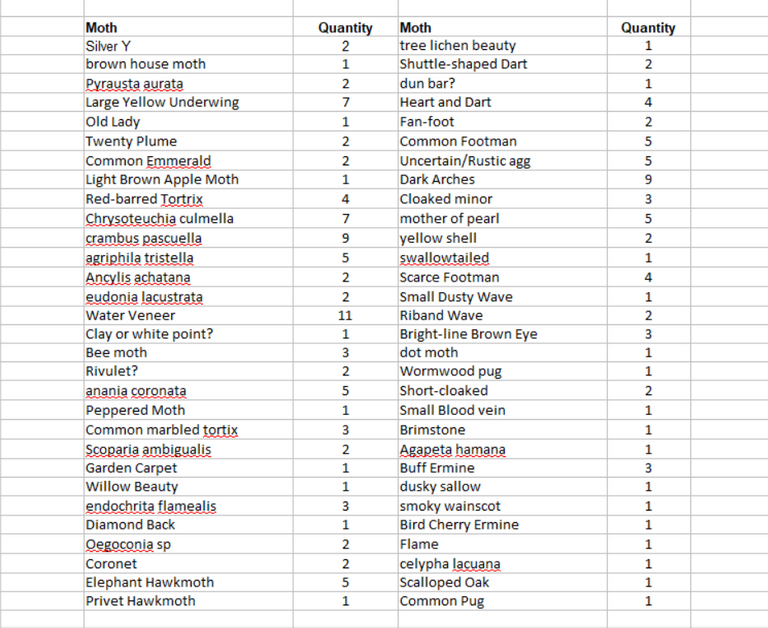 Summary of Results:
And with 150+ moths it was really busy indeed. It was actually getting difficult to keep with all the different species that were appearing. I kept running inside to write down the species I had seen, and then when I went back out there still more species arriving.
There were 10 species that were new for the year including some of these below: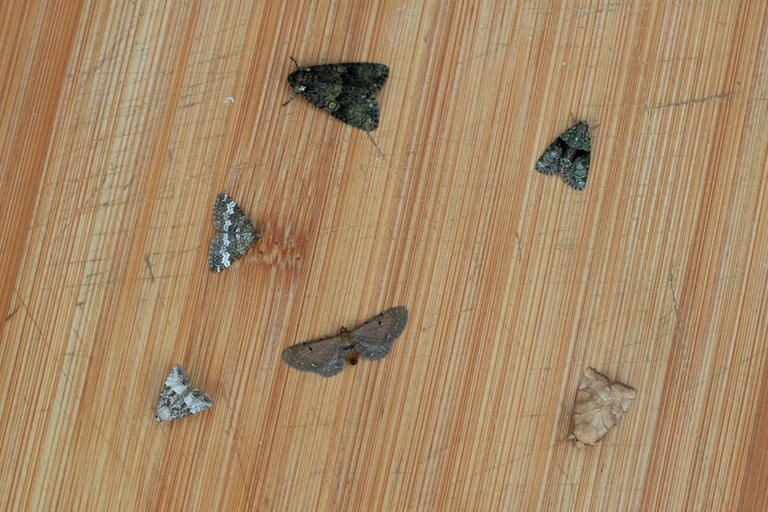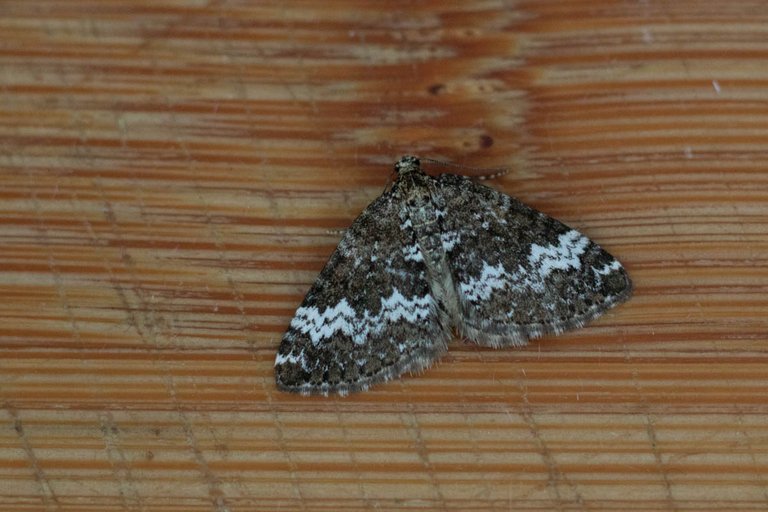 Small Rivulet - Perizoma alchemillata
Supposedly widespread, this little moth isn't seen in this location very often, its only the third time I have seen it in 6 years of trapping.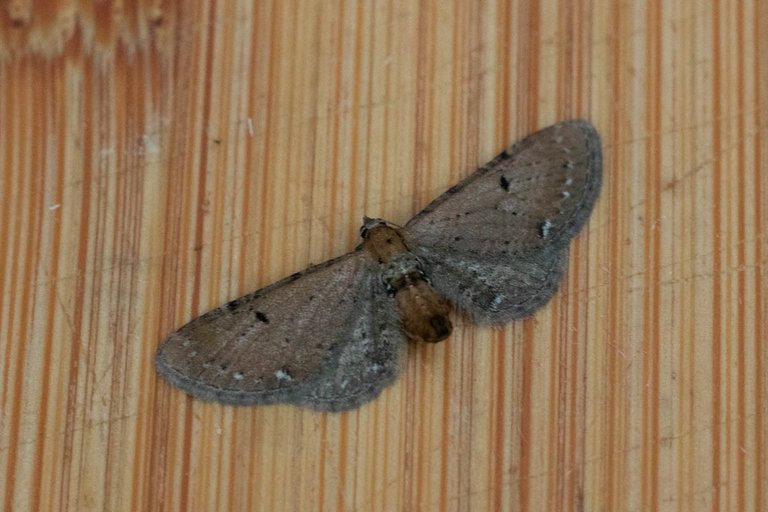 Wormwood Pug - Eupithecia absinthiata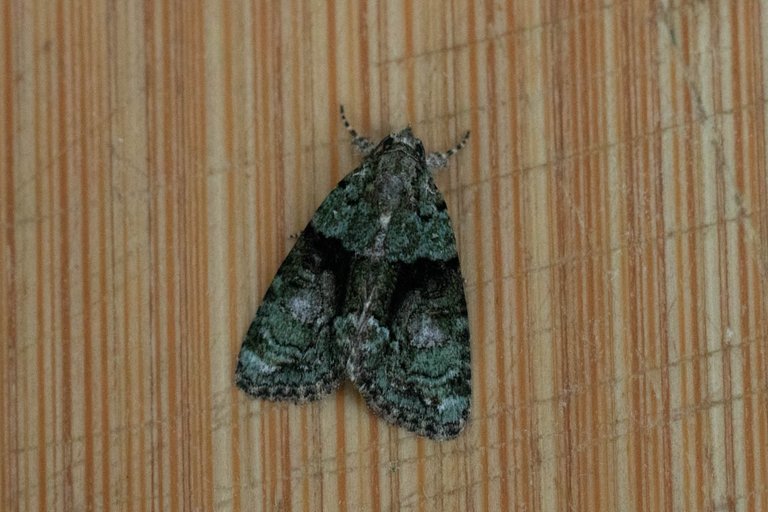 Tree Lichen Beauty - Cryphia algae
A nicely marked little Noctuidae moth, it used to be a reasonably rare migrant, but in the last 20 years it is becoming more and more common, slowly spreading North source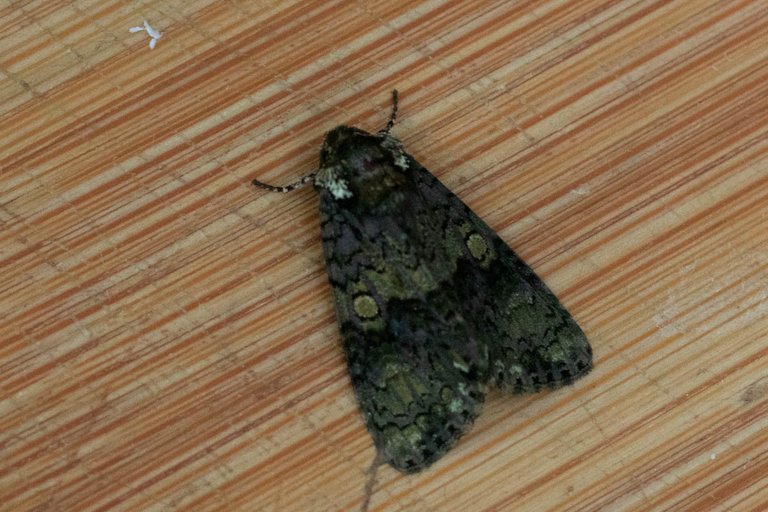 Coronet - Craniophora ligustri
This may look superficially similat to the Tree Lichen Beauty seen previously, but it is in fact a different species. The Coronet is apparently un-common in the literature, but I see it regularly here.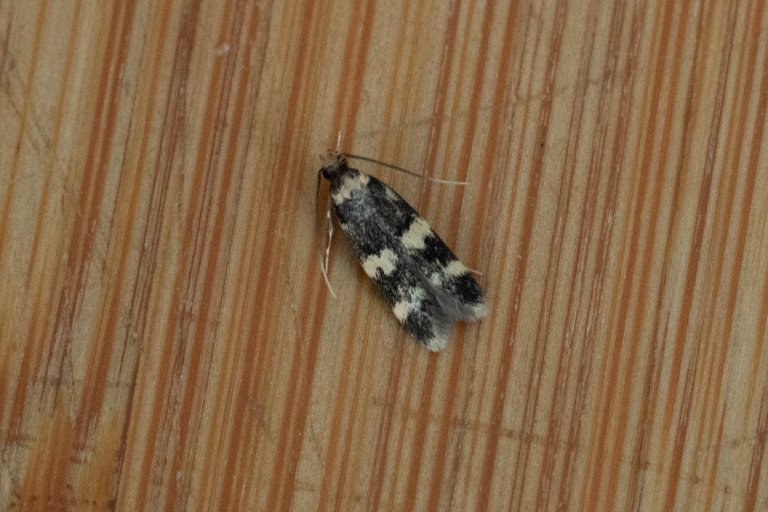 Oegoconia sp
A distinctive little micro moth, but there are 3 very simiar looking species in this family (Genus)
There had been quite a few interesting records this evening, and when it got to 2am, I decided that the session had been productive enough and ended it.
I turned the light of and opened up the trap to see what was inside, when I was greeted with an amazing sight...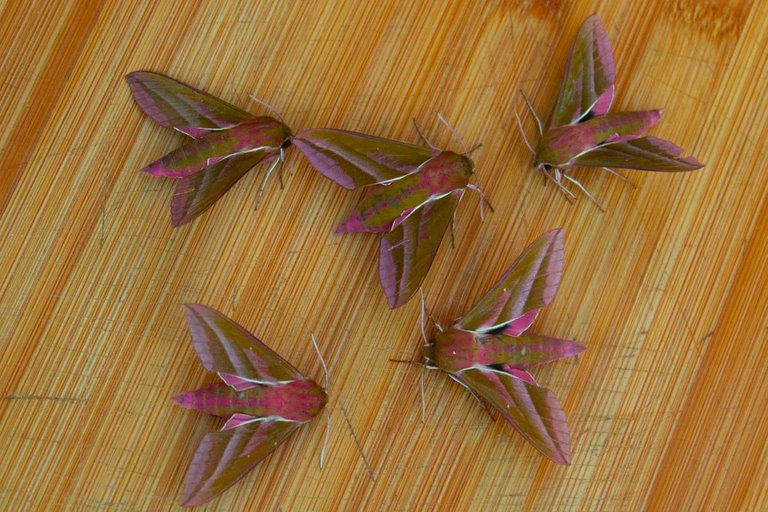 Underneath the egg trays there were five, yes, FIVE Elephant Hawkmoths.
They are one of my favouite species of moth, purely because they are the total opposite of 'small and brown' which is the commonly held view.
These are enormous, and Bright Pink and Olive Green.... absolutely gorgeous.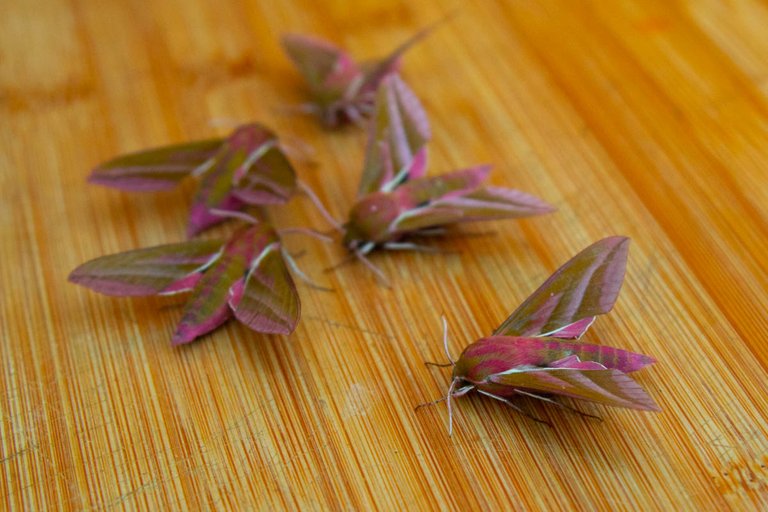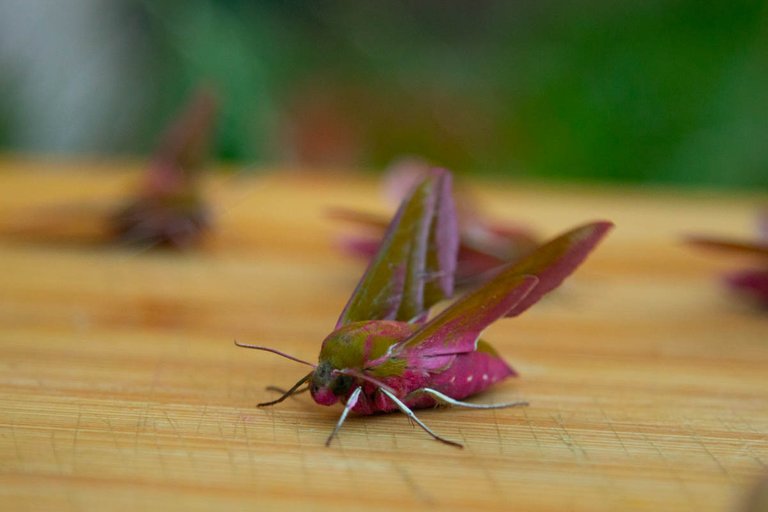 Bonus Picture
The bonus today, is another species of lepidoptera. This is a Meadow Brown Butterfly which was seen feeding on the (rather dead looking) Buddleia in our garden.
We don't see this species in the garden very often, so this was quite nice to see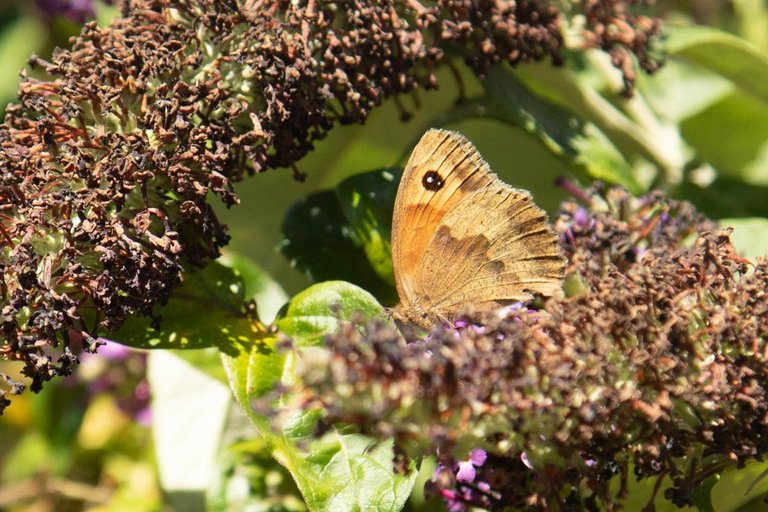 As mentioned earlier, this is the results from last weeks session. I'm giving this week a miss due to the unusual temperatures.
Checking the forcast for next week, we seem to have Monday and Tuesday possibly reaching 40C and then rain on wednesday and then they will be a period of more 'normal' weather that we would expect for the time of year.
And if that is the case then I will trap again next weekend, so I guess I'll see you then

---
Notes on Pictures: Since I started moth trapping 5 years ago, I have been slowly building up collection of Library Images. The idea being that once I have taken a picture of a particular species of Moth, I don't need another picture of the same species a year later. It's a waste of time and energy. I only take pictures of new species, or of moths that are difficult to ID, so I can get the records verified.
While in my care, all individuals are looked after, and after Photographs have been taken, they are all released safely outside.
All names confirmed and checked via Wikispieces
Further Research from UK Moths and NatureSpot

Thank you for reading, I hope you found it interesting.



If you have any thoughts or opinions on this article then I'd love to see your comments.
And if you really like the content then maybe you would like to upvote or re-hive it.

All Photos taken by @dannewton unless otherwise stated.
Check out my website for more of my work.