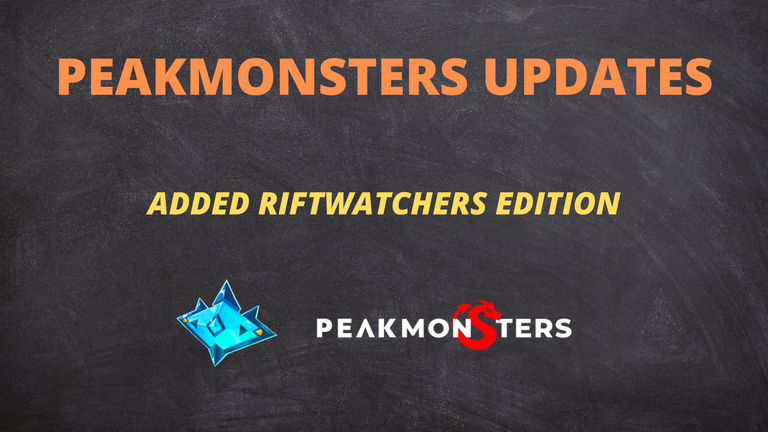 Along with the start of Riftwatchers pack opening last September 27, we have also pushed an update on the PeakMonsters website for all our users. This includes a lot of Riftwatchers related update. See the full list below.
Supported Riftwatchers edition on the following features:
Filters
Buying Bids, Rental Bids, and Rarity Bids
New ability: Fury
Pack Stats
Analyze Packs
Bulk Open
Bulk Combine

Filters
We added the Riftwatchers edition on the My Cards, Buy, and Rent page filters. You can now easily manage your Riftwatchers collection and navigate the market pages even for Riftwatchers cards.

Bids
You may also now place a bid (buying or renting) for RW cards. Riftwatchers edition is also now an option when placing rarity bids.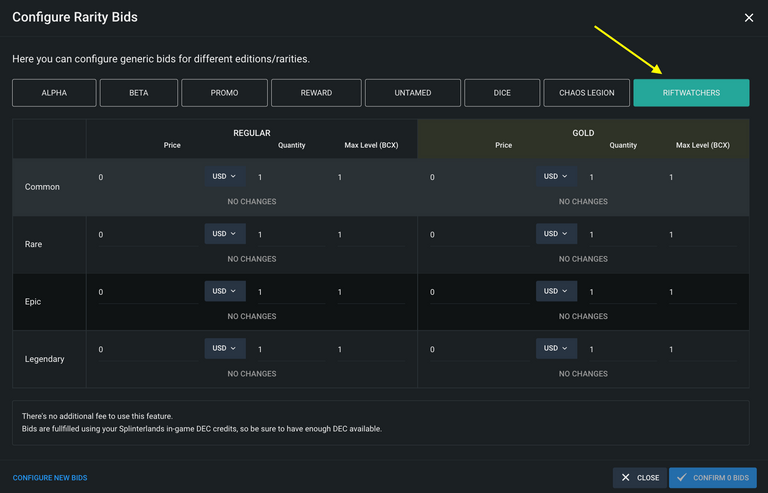 Fury Ability
Next, we have the new ability introduced in this set, Fury! Fury ability is the new ability introduced in the Riftwatchers set, wherein the Monster does double damage to targets with the Taunt ability.
As shown in the image below, typing the word fury in the search filter section will show you cards that have this ability.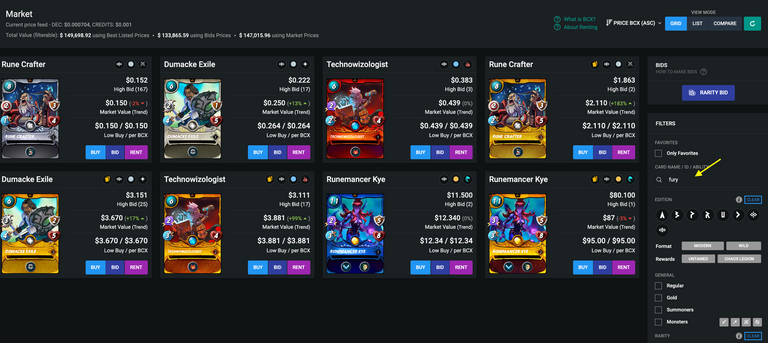 You can also hover above the ability to see the description when viewing specific cards with this ability.

Pack Stats
Next, we have pack stats. In here, you can see the estimate value of packs from different card editions. Now, you can also see the effective cost per pack for Riftwatchers!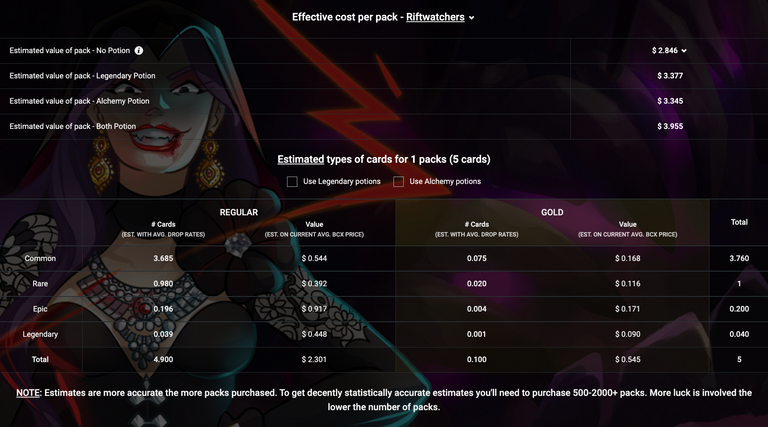 Analyze Packs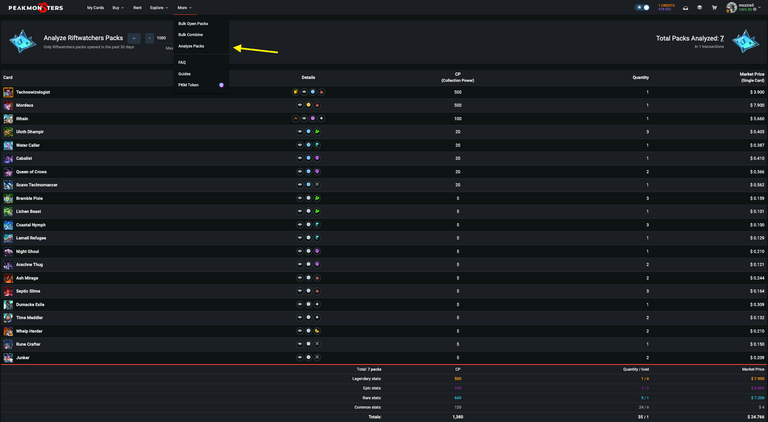 Analyze Packs feature was introduced on the Chaos Legion release. What this does is give you a consolidated card data of the packs that you have opened over the past 30 days.
You may now use this feature for both Riftwatchers and Chaos Legion edition.
Bulk Open Packs and Bulk Combine Packs

For those that are looking to open cards in bulk, we are now supporting the Riftwatchers edition in our Bulk Open Packs feature. Simply click on the dropdown beside Available Riftwatchers Packs to switch between Chaos Legion and Riftwatchers edition.

Lastly, we have also updated the Bulk Combine feature to support combining cards in bulk for the Riftwatchers edition. You can now quickly combine several cards even the cards from the newly released edition.
Note: Bulk Open Packs and Bulk Combine Packs are not yet available on the main PeakMonsters platform and is still in beta as of writing of this post.

PeakMonsters and Splinterlands links:
Other Social Media accounts: