Now is the time where most people lose their money in trading, trying to find the exact bottom.
Fact is, the low could be in already. But we could also see three more lows and there is no way of knowing which one it is going to be...
I would suggest you see this as an investor for the next 3-7 months at least and conisder every dip a new cheap entry opportunity. I will split my investment money into three tranches and buy every fucking dip, that is for sure. (Bigger dips, bigger tranche. 20%, 30%, 50%)
Scenario 1: the low is in!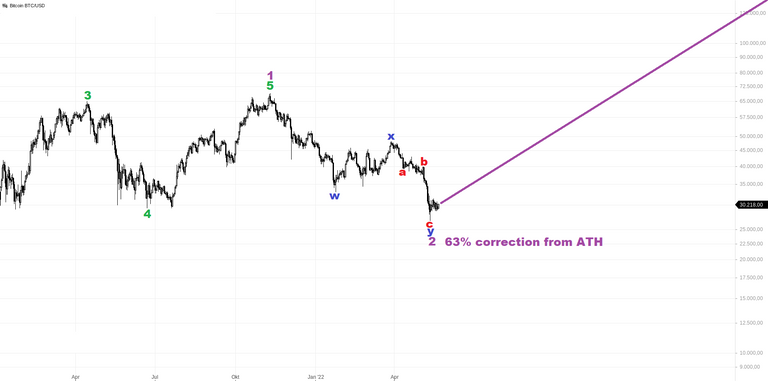 Scenario 2: Let's fuck up shorts and longs as much as possible with an ending diagonal triangle!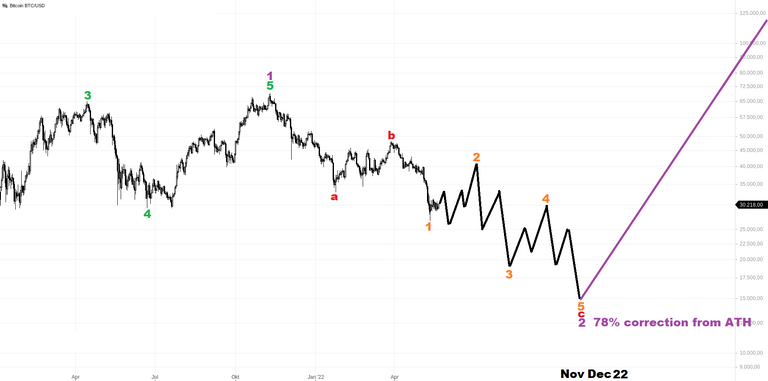 Remember this from one of my previous posts? This could easily drop even lower. Double rejection into massive downtrend collapse...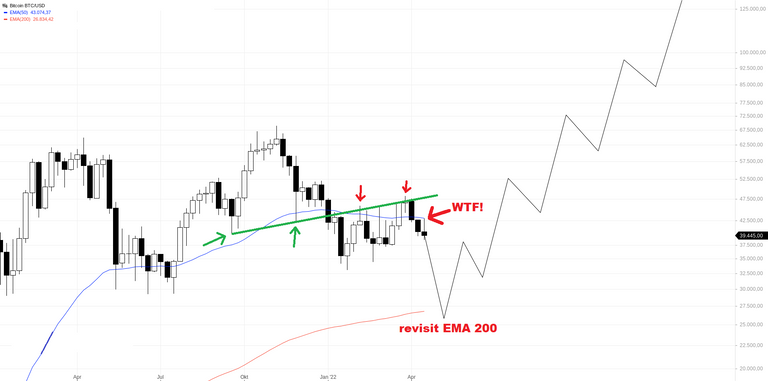 Stay strong! This year is going to be extremely difficult for many people.
Now you know, so you can prepare yourself and come out ahead of everyone else!


Feel free to use and share my charts, but please mention me, @ew-and-patterns as the author. Otherwise it is considered plagiarism and I will flag you and advise my friends to do the same.




Please consider leaving a comment, like or rehive, if this post entertained you or helped you see things differently...
Have a nice day :-)


#bitcoin #btc #crypto #cryptocurrency #cryptocurrencies #steem #sbd #ethereum #eth #ripple #xrp #bitcoincash #bch #eos #litecoin #ltc #stellar #lumen #xlm #digibyte #dgb #cardano #ada #iota #tether #neo #tron #trx #omg #verge #xvg #bitshares #bts #nano #monero #xmr #dash #ethereumclassic #nem #binance #binancecoin #vechain #tezos #omisego #steemit #money #life #altcoin #altcoins #trading #investing #investment #investments #forex #forextrading #market #finance #gold #silver #commodity #commodities #stock #stocktrading #stockmarket #facebook #fb #apple #aapl #spx #xau #xag #usdjpy #usd #amazon #amzn



Updates will only be posted on HIVE !!!