We have released new updates into Vision (Ecency.com), many enhancement and some breaking changes. In this post, we will briefly talk about changes.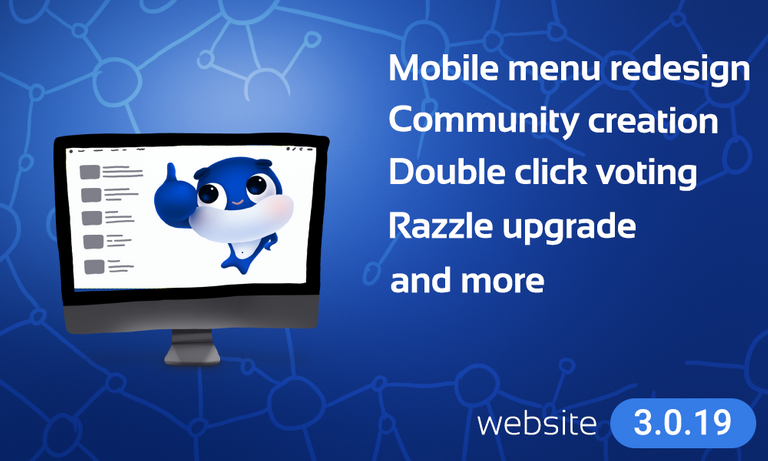 What's new
New mobile navigation menu for small screen devices
Community creation page redesigned, improved user flow
Upgrade Razzle to latest v4
Double click voting added for quick upvotes
Hivesigner community creation fixed
Muted accounts improvements
Payout and payout comments filters added
Render helper updated
Improve editor and comment inputing fields
Reputation calculation fix
Landing page style fixes
Downvote slider direction fix
Login prompt fix
Spellcheck added into editor inputs
Tags copy pasting support on Editor
Improve padding on mobile devices Community selection box
Many many bug fixes and improvements, more than 500 commits 😮 check all our Github commits here!
We will push update to desktop apps within few days after some testing.
Try Ecency today
Ecency.com | Desktop app | iOS app | Android app | Direct Android APK file
Did you know?
Ecency is delegating more than 30000 Hive Power to new people joining/signing up every day?!