Ecency desktop application got new update. In this update we have included all recent changes from Ecency.com as well as few new improvements.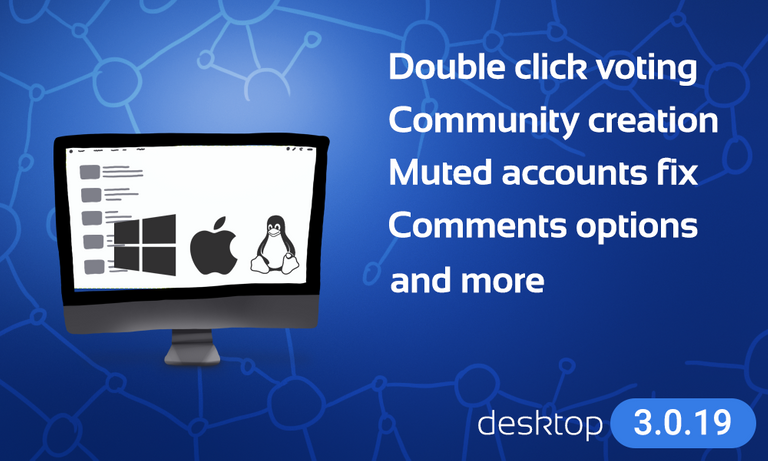 What's new
All changes in latest web release
Quick vote
Community creation UI and steps improved
Points balance fetching fix
Sticky Navbar improved
Comments delete/edit conditions improved
Link insert clipboard access, improved
Formatting account history items
Other minor bug fixes
Join desktop translation team: https://translate-desktop.ecency.com
10 languages already enabled on Ecency website and desktop app, thanks to our awesome contributors.
Ecency.com | Desktop app | iOS app | Android app | Direct Android APK file
---
Delegate HP now and earn extra rewards daily:
50 HP | 100 HP | 500 HP | 1000 HP | 5000 HP | 10K HP | 20K HP | 50K HP | 100K HP
Support our proposals