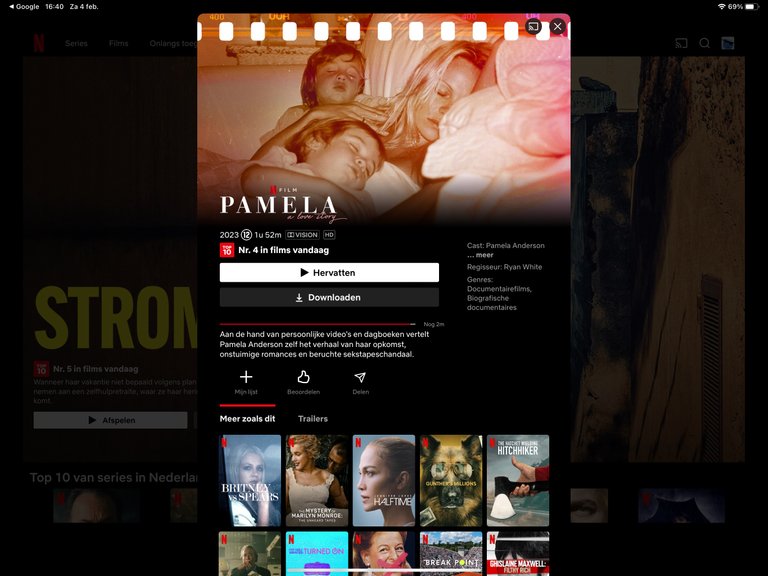 source: this is the google page login, today while I made the screenshot
while I watched Pamela after I paused for dinner,
source NETFLIX.COM
IT ALL BEGAN ON INSTAGRAM FOR ME …..

Today I saw a post by Gordon Heukeroth, a Dutch artist I follow on Instagram. He posted the documentary poster for the Netflix docu : PAMELA a lovestory
He said wonderful and what a power woman she is..
That for me was the trigger to go and watch and use my subscription on this Saturday and put it to good use, me time use.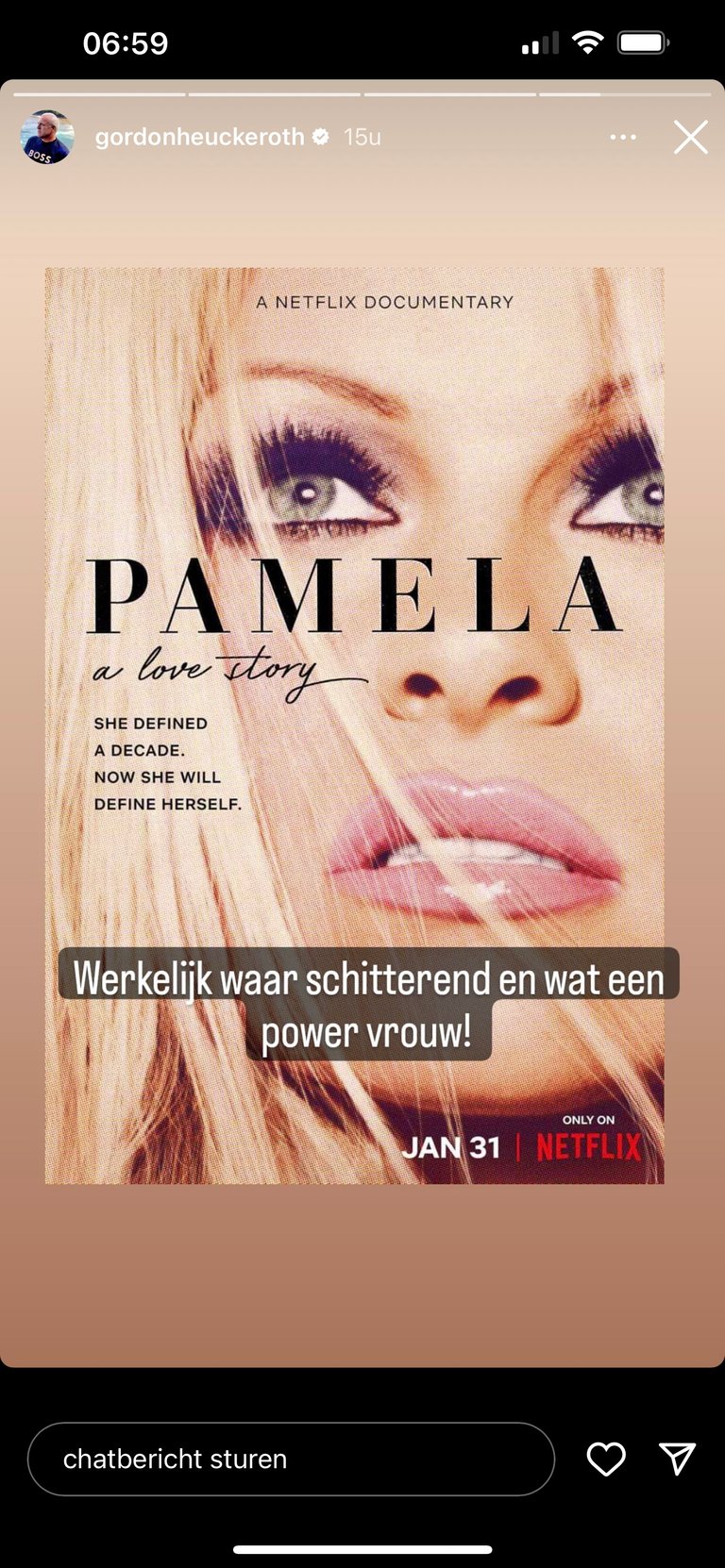 screenshot : reels from instagram , source the account by gordonheuckeroth,
poster is by Netflix.com
I sended it to a girlfriend of mine, and she said , like gorden on insta , its a must see. Nice is that the docu is ( only ) 1h 53 minutes, so when you want to relax and have two hours to spare do go and see or download this sweet, sour, adoring, naïeve and loveable two hour life drama and happiness about the blond in the red bathing suit.
I did have two hours to spare and I agree with both my friend and Gordon, go invest two hours, she , Pamela , deserves it!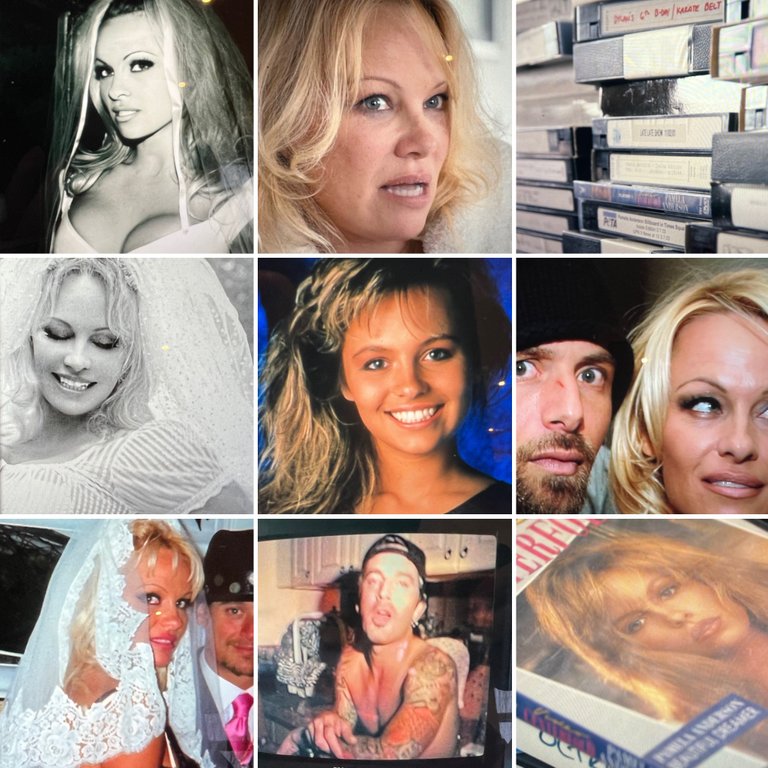 these screenshots I made with my phone while watching Pam talk and tell all, source netflix.com
In Holland it's in the top 3 off Netflix best watched and it is only on since 31 January so that's a record on its self.
I love the close up honesty and a sweet lady who is hurt through things that happend in her life. A life that is some what sad behind the scenes, and nothing glamorous after the sex tape was stolen.
I also saw an hardworking woman and a lovely mum. The two boys have a great mum and the love is huge, I liked that. No matter what happens the love of kids in limitless.
I was saddened by the moments when she talks about the post video theft, she felt she had to become a different person. All do to people wanting to earn money what was not theirs.
I also feel that she overcame all and now hopefully has a new future on broadway or maybe in film again.
I was a fan of the beach babe, and now I still like the woman she became due to life.
Netflix did a great job , showed her at her most vonurable and honest. I hope she made some money and I hear nothing than good reviews, so go invest 2 hours she is lovely.
Until we read again, Thanks for stopping by,
its appreciated and remember always focus on being creative instead of being bee-zy.
Consistent Actions Create Consistent Results.
Not everyone is a blogger but everyone has something great to offer.
Lover of Life and L❤️ve in General - @brittandjosie

I am a proud member of DISCORD #theTerminal
#ladiesofhive and #amazingnature but also
Co founder for @theterminal, @heyhaveyamet @rc-assist and @steem-aide
All images and photographs are created and owned by me
so @brittandjosie originals otherwise it will be specified.
Sources used : It is mentioned in my blog, I am not the owner of the pictures. I added the source under the pictures.
They are made while watching teh docu on my prescription to Netflix holland. Owner is Netflix.com and Pamela Anderson Lee
When the source is missing, please tell me I am only human and don't want to do anything wrong or even plagiarise. I do make mistakes. I only use a canon camera and my iPhone 13 pro max for my images.
I would like to thank you for reading my blog, feel free to leave me any feedback, if not, read you next time. #BENICE

Your personal Discord terminal invite : https://discord.gg/XZGPGpz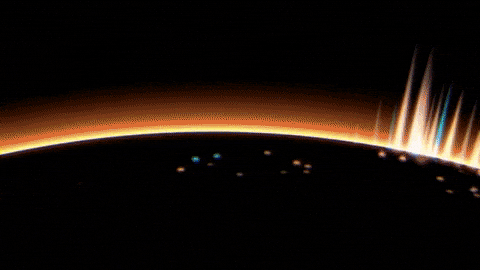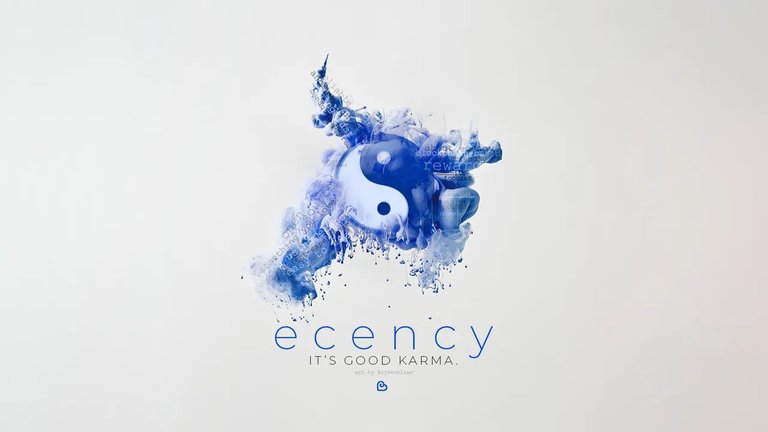 Date : 4 february 2023