Happy Birthday to Our Family, friends! It's our 11th Anniversary!
11 years ago I became a wife, and in 4 years I became Mom;)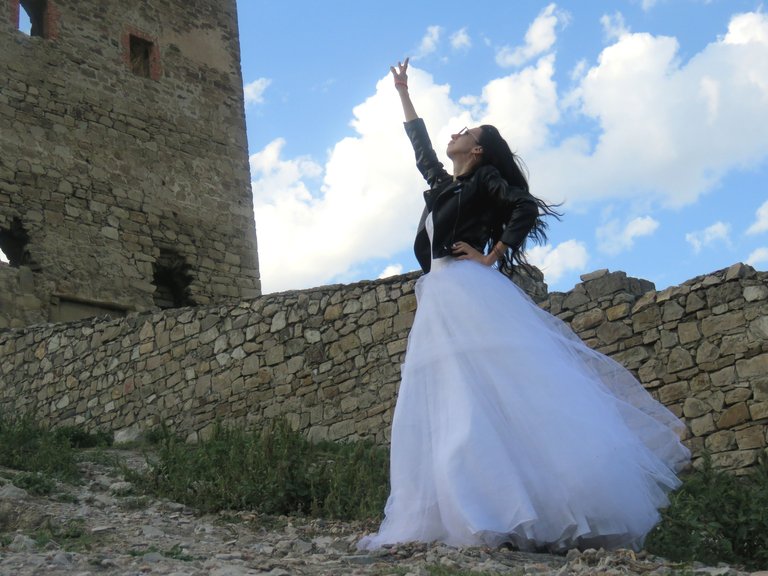 It's hard to believe that so many years passed, because I remember my wedding very well, like it was yesterday. I think all women do;)
We went to Feodosiya, a small city in the Crimea that is situated in 100 km from my native Kerch.
And there we visited a fortress of XIV cent.
I showed it in my previous posts, but I didn't show some more photos from that trip.
We went there exactly on our 11th Annniversary, and I decided to be a princess again and put my wedding dress on;)
Oh, it's an unbelievable feeling! My son was so excited, he has never seen me in this dress in real life, only in photos, and he was inspired so much;)
"Mom, you're Princess in the Fortress", - he said, and my heart melted;)❤️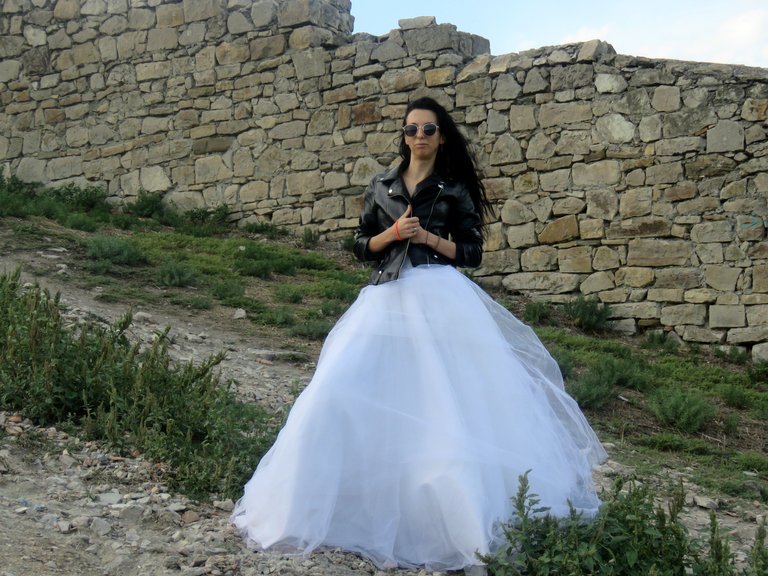 it was sooo windy there!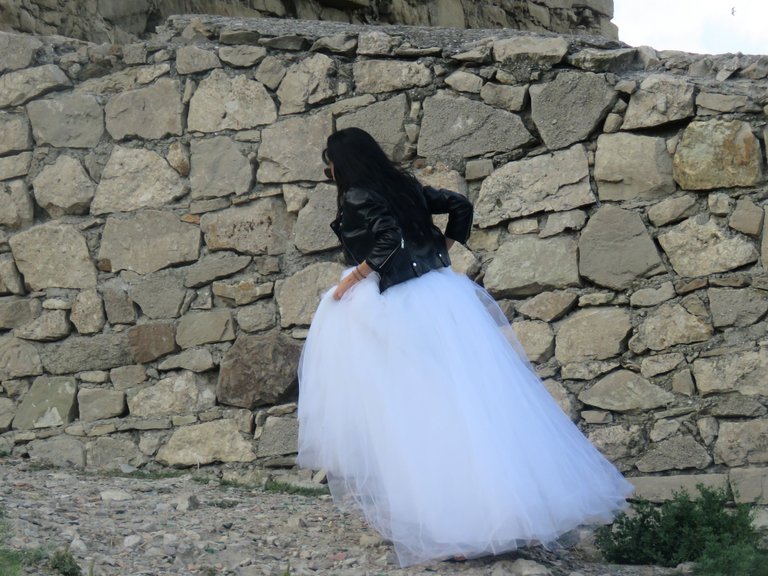 here I am trying to climb to the Fortress on the hill:))
it isn't easy;))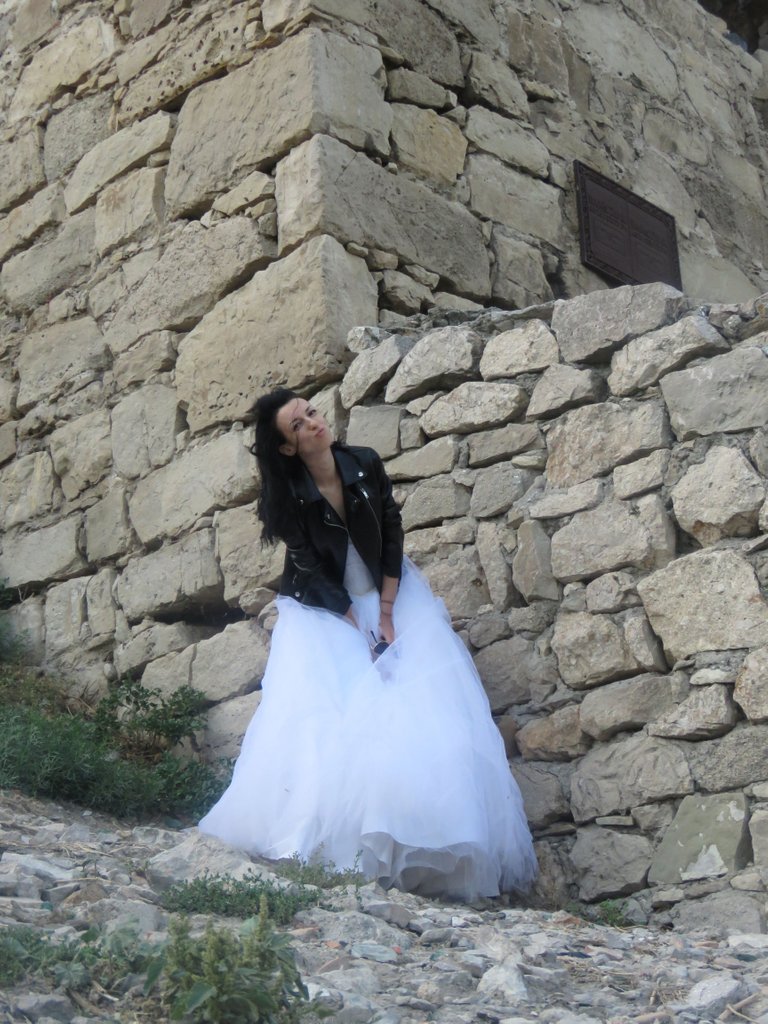 but I can!:)😃
Many people were looking at me with happy smiles because they thought it was our real wedding day, though it was only a bride there, because my hubby's suit wasn't saved till these days:(
My dress is so dear to my heart, and I never had a thought to sell it, and I was very happy to try it on again!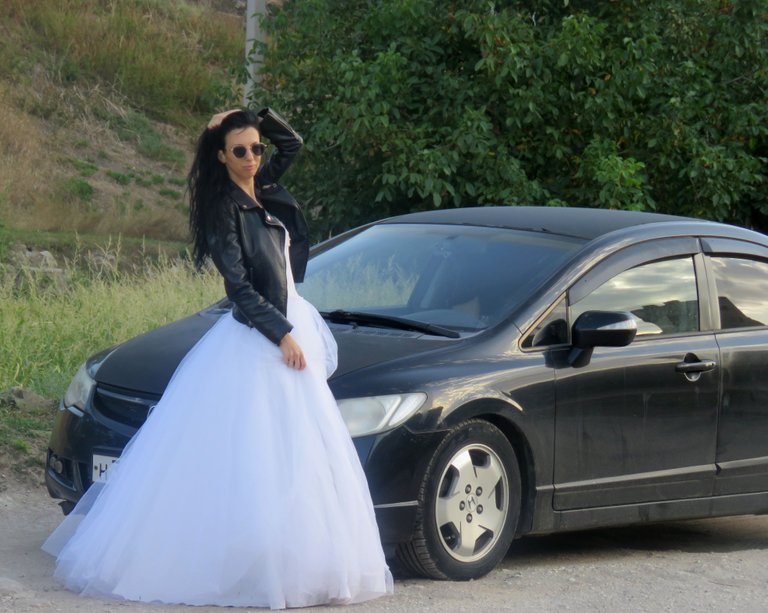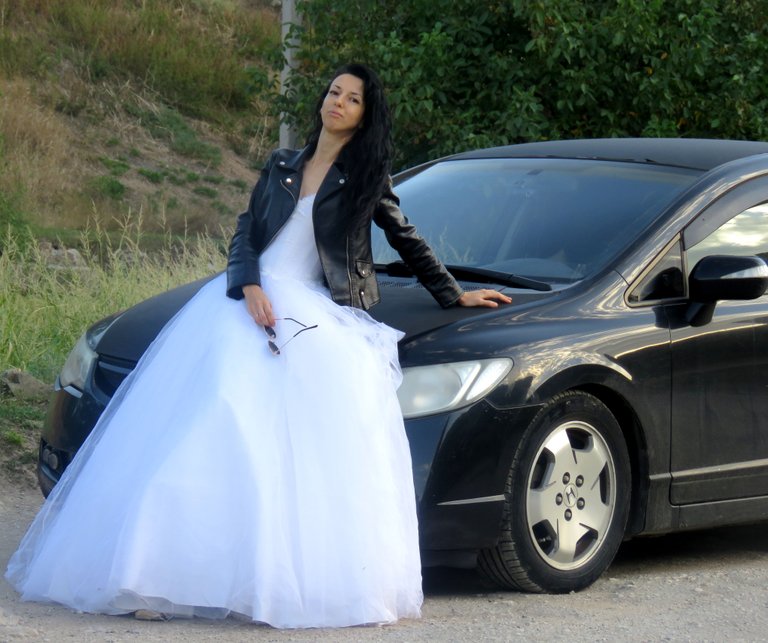 Our anniversary was full of bright emotions from this trip, and from our rather long life together.
Was it easy to live together 11 years?
Not always. We had several crisises, when our family was about to be destroyed but we were wise enough to make it stronger.
Do we have another relationships than in the beginning?
For sure.
They are different. But they are not worse! We've become more patient, wiser, more tolerant, more understanding, less egoistic.
Our family has become "grown up". Now it has more solid basis of respect and deep love combined with friendship.
Now we feel more harmony, and I do hope it will be only better from year to year.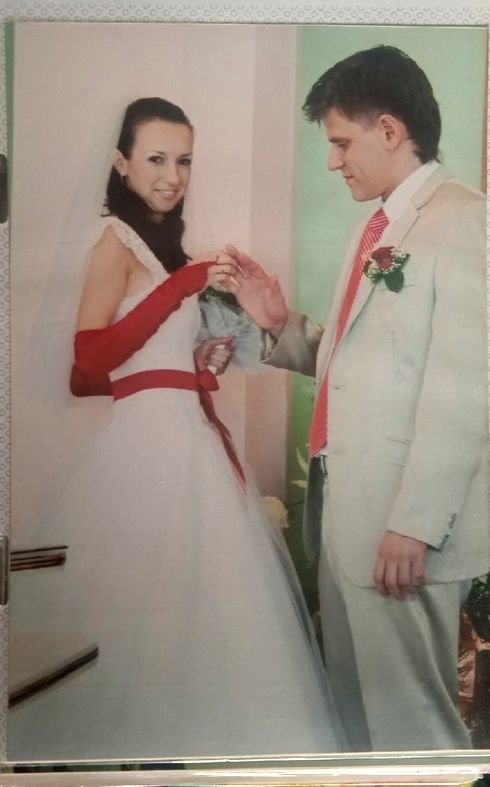 it's a wedding photo from our album:) I'm 23 there;)