Kind of a bittersweet song that, but I've had enough of the bitter and will only talk of the sweet, even though it's to share one of my most embarrassing moments, but not before I tell you exactly how I feel today!
In my mother tongue, we use the word GATVOL!!! said with three exclamation marks, when we've had enough of EVERYTHING!
The G is pronounced with a guttural sound and the V is pronounced with an F sound!
Enough of that though, I think you get the picture!
I often see the Ladies of Hive challenges way too late, but this week hope to finish on time if my patient allows me!
This questions for this week's Ladies of Hive Community Contest 65 were asked by @saffisara:
1️⃣ What is your most embarrassing moment that you can't forget?
Or
2️⃣ What is the story behind your Hive username?
There's no mystery as to why I chose my Hive name; not very inventive as it is the name I was given by my parents! I remember meeting another South African Lizelle, who obviously wanted to use her own name as well, but I beat her to it, so she called herself @simplylizelle, and we became buddies here, but I have not seen her for a very long time!
But...I chose to rather elaborate on the most embarrassing moment some of my old long-standing Hive friends have heard me tell before, so please bear with me if you've heard it before, but it REALLY is the most embarrassing moment I can think of!
By the way, repeating a story is one of the signs of becoming old more mature; when the hair starts turning silver that is, I am a #silverblogger after all, so here is:
My most embarrassing moment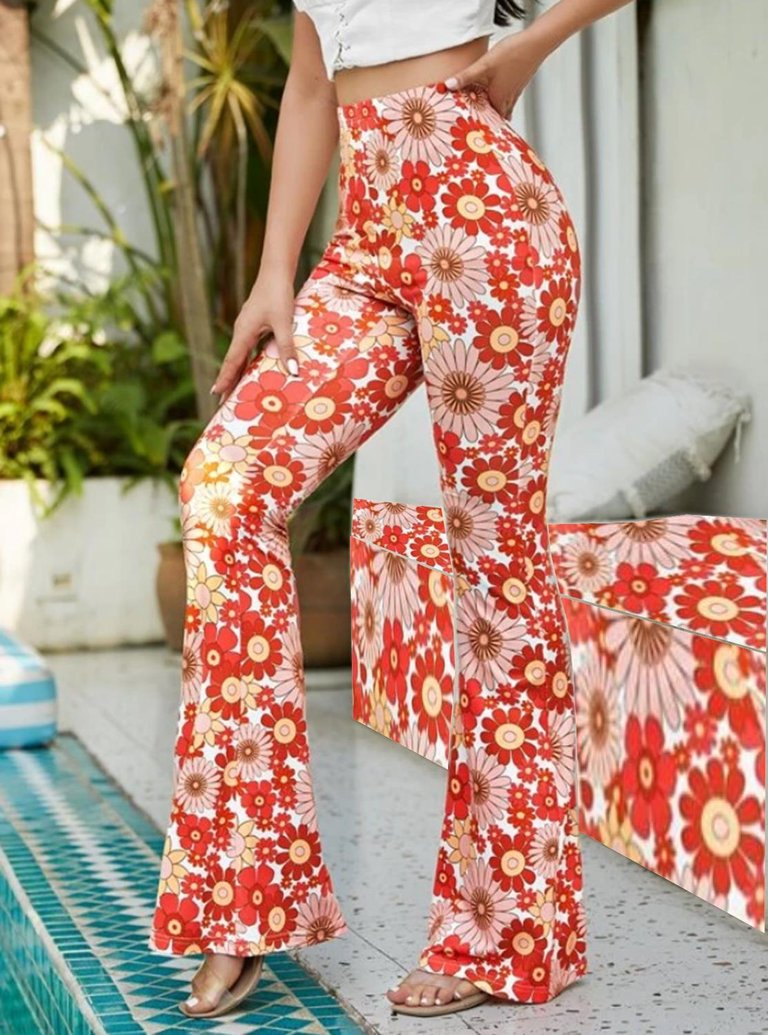 Original Image Source - with a slight edit to suit my story.
I think you may guess by the image what happened, but let me tell you the story from the beginning.
Mom Lily, who I now have to take care of day and night, used to be a very busy and very creative lady.
She was forever re-upholstering our lounge suite, all by herself.
So it happened one day in the late sixties that there was fabric left-over; a bright orange psychedelic print, not a flower power print like this one, but this pic is quite apt for my story.
Being the only girl with four brothers, Mom could not afford to dress me in any Mary Quant outfit, nor could we afford anything from some of the funky boutiques of the day.
I quickly learned to sew with the help of my dear uncle Rulov, who was a theatre icon in Johannesburg, and went from being a ballet dancer to teaching, performing in musical dance extravaganzas and ended his career as a wardrobe manager at one of the largest theatres in that city.
I got the bright idea that there was enough fabric to make a funky pair of bell-bottoms.
I really felt groovy that night when my best friend and I went to one of the trendiest nightclubs.
Back then it was quite safe to take the last bus back home, but we'd met two gorgeously hip guys and they offered to give us a lift home.
I did not want the night to end, so invited them into our home for a cup of coffee, but I realized my mistake as we walked in!
The lounge suite and my bell-bottoms blended in perfectly!
I could have died of embarrassment but then it turned into hysterical laughter with me blushing and wanting to disappear!
What do you think happened to that pair of groovy bell-bottoms?
Yep, it landed on the scrap heap and never saw a trendy nightclub nor lived to see another day ever again!
I often think of that when I hear the Mary Hopkin song... although Mom, who now is battling with severe disabilities, out of the blue quoted that song when my nephew came to visit.
I had to run out of the room as the tears came from deep within!
Those were the days my friend
We thought they'd never end
We'd sing and dance forever and a day
We'd live the life we choose…
I would like to invite one of my awesome Hive friends @farm-mom to join the Ladies of Hive Community and enter this contest. Banner created by @zord189


Original Content by @lizelle
Thank you for stopping by
Copyright @lizelle – All Rights Reserved


Do you know this Badge?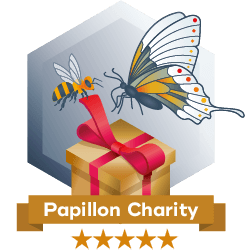 It says "Thank you for partnering with the Papillon Foundation by participating in the
Weekly Hive Charity Giveaway."
Do you want this Badge?
If you like this badge and if you want to help too, you can learn more about @combination and the badge in their blog post:
Some Exciting News! Badge release!


CLICK IMAGE IF YOU WISH TO JOIN SILVER BLOGGERS: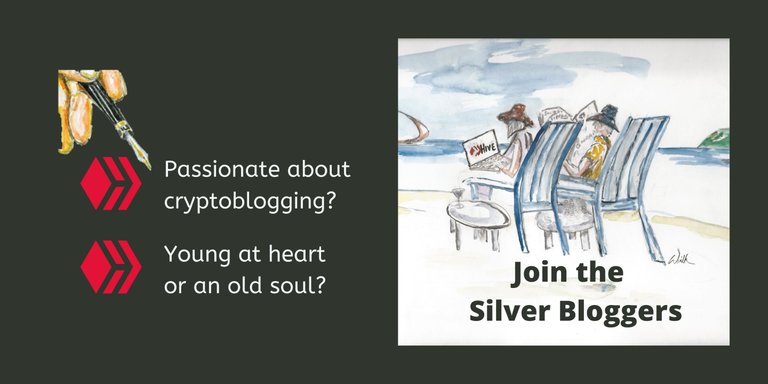 Artwork by @artywink
---

Banner created by @derangedvisions
JOIN Hive using my referral LINK