It's the time of year, here in America, where we all get together and smash food into our faces until we can't walk. Then we expand our stomachs even more with yummy desserts! In honor of 'Fat Thursday', @thealliance is having a challenge called the Gobble Gobble Giggidy Gump. All you gotta do, is post a favorite meal and use a few tags.
Omnivorous Carnivore
I will eat almost anything, but prefer meat. Steak, chicken, rabbit, venison, water bugs, shark, alligator, you name it - I'm not opposed to eating it. Hell, I'd probably even eat you, seasoned properly. 😈🤣 So, tonight, I cheffed up one of my favorite dishes.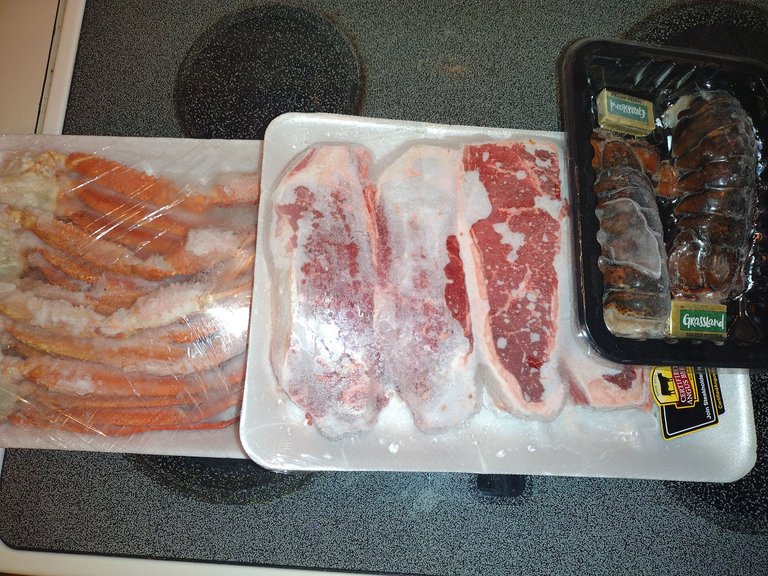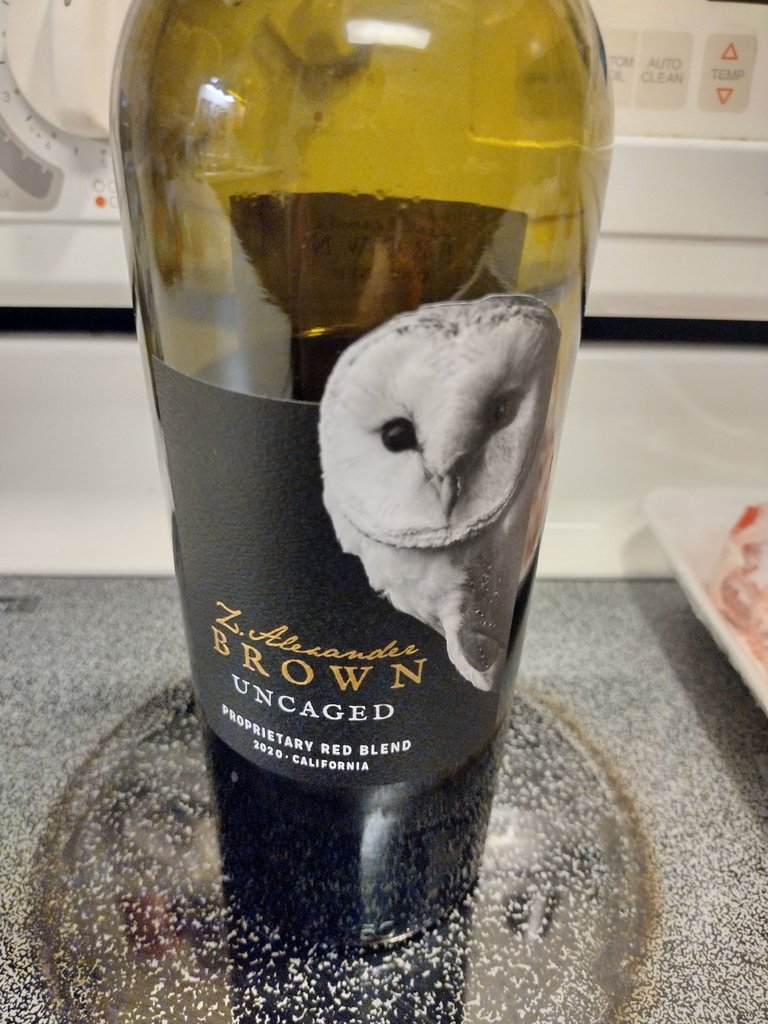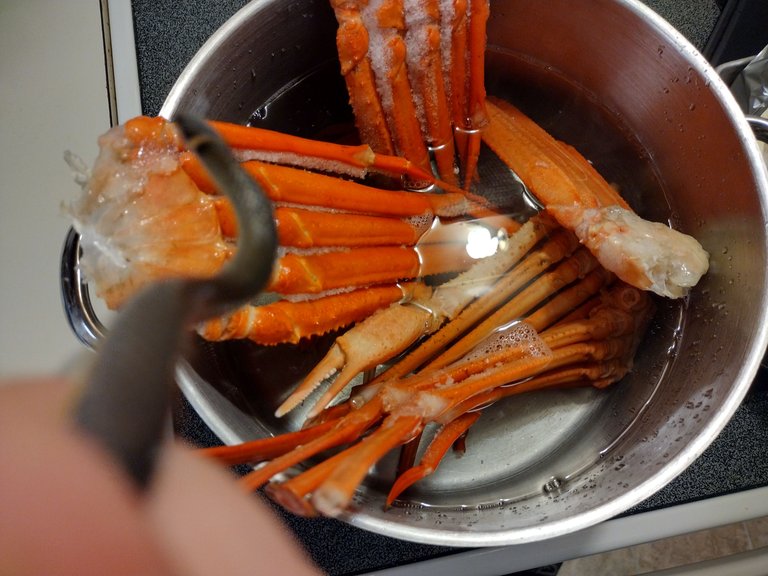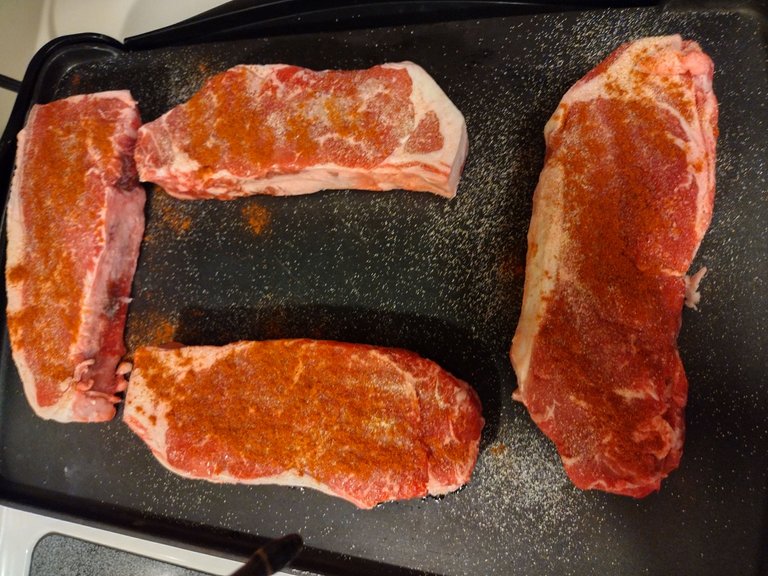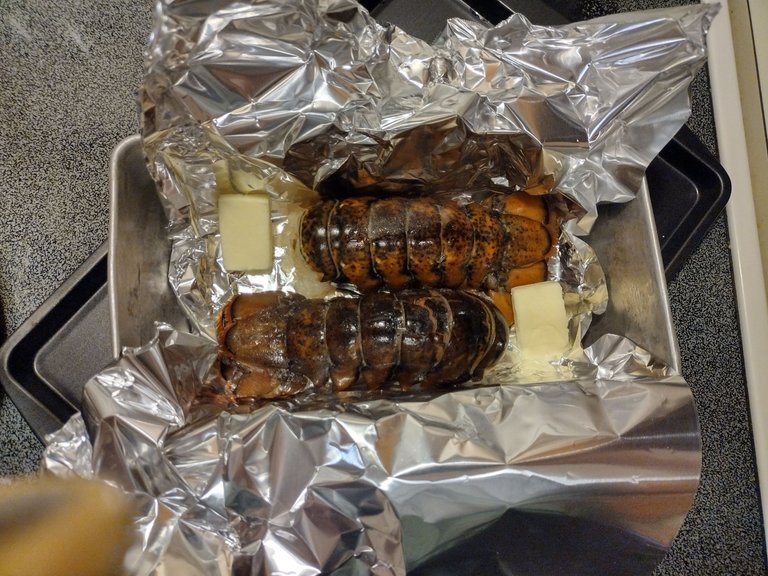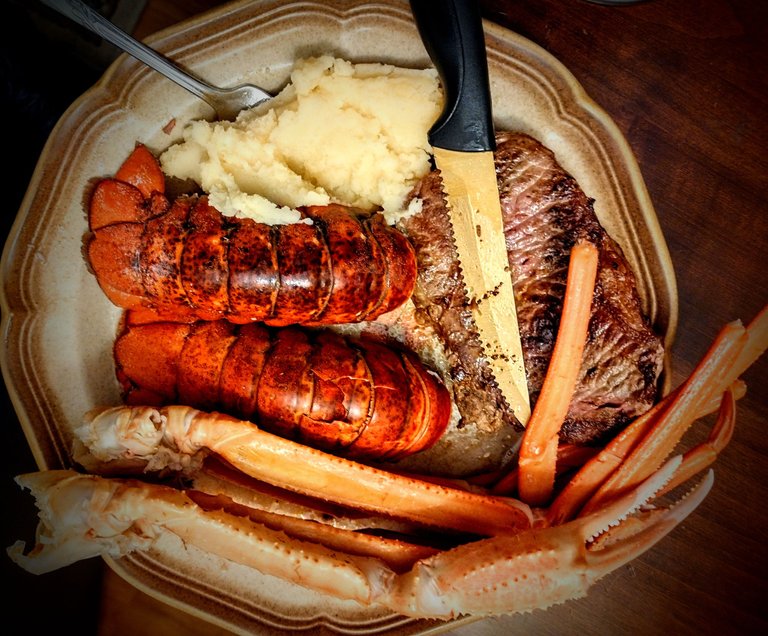 First, had to unthaw them a bit. I grilled the steak on one of those Foreman bits, boiled the snow crab legs and dropped a few pats of honey butter in with the lobster tails I wrapped and baked. So good. So good.
Now, you may have noticed something photobombing a few of my mouth watering food shots. You see, I rescued a critter from the deadly playful clutches of a strange orange tabby cat earlier. Or maybe the dogs scared it away, but didn't get a chance to steal the feline's meal because I snatched it up.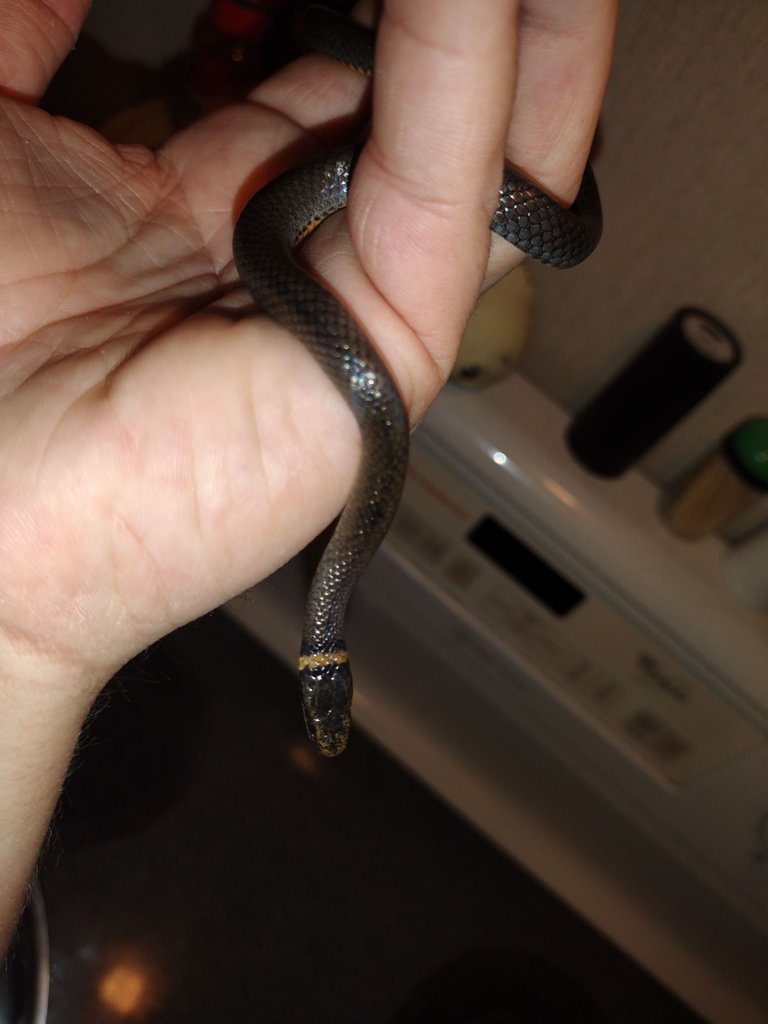 No name for the little squirmy thing, but it was thankful and seemed to cling to me more willingly than the princesses' arms. Hope everyone has a safe weekend! REMEMBER TO BE YOU! I always am, even when sharing meals with snakes.
Official Witness Representing:
that other shit

Is Voting #WITNESSES difficult?
Let me do it for you!
Set Witty as your --->PROXY VOTER!<---