It's hard living in a city where people throw out household items, burn through money, and flush ethics such as trust down the drain.
It takes staunch determination, character, and vision to stay focused on what's right when surrounded by the opposite. Just as an old manager used to call me, I accept and pride myself on being "an army of one." I will never give up on my values or pursuit to help the environment and others in meaningful ways.
I'm writing this now trying to get myself pumped up to go outside in the middle of the night in freezing rain. I've been waiting for it to settle down, which it seems to have just done. While I'd love to go out in brute force no matter what the conditions are, I don't want to get sick and be out of commission for a while.
Even if I don't take a long walk, I'll still try to find some books to put in donation bins around my neighborhood, or move large recyclable items from the trash piles to the recycling piles. These are little things I don't write about, but do all of the time.
---
Recent Sales: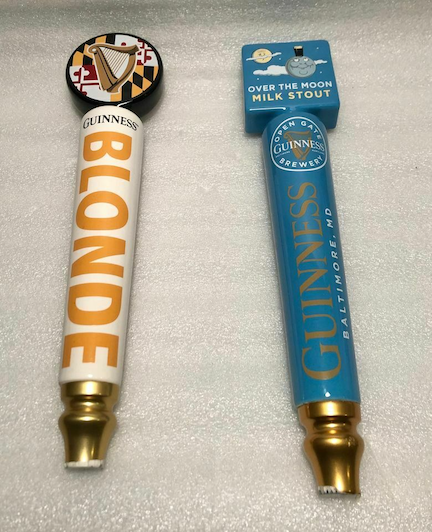 These two new Guinness beer taps were sold online for $45. I accidentally cost myself $10 with a mistake in my pricing, but they went to a happy buyer who is putting them to use in his home bar.
Weight with recycled packaging of 2 pounds 13 ounces.
---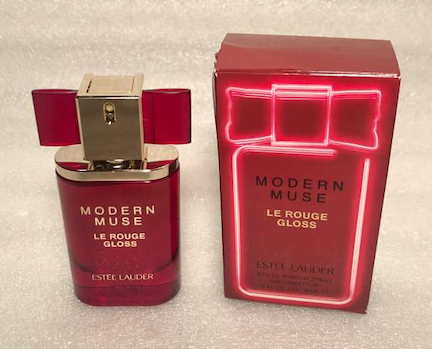 This perfume was used possibly just once and sold for $20 cash. It was sold to a man who showed up in a minivan oddly filled with lots of sealed salmon fillets in the back of his vehicle.
Recycled weight of 6 ounces.
---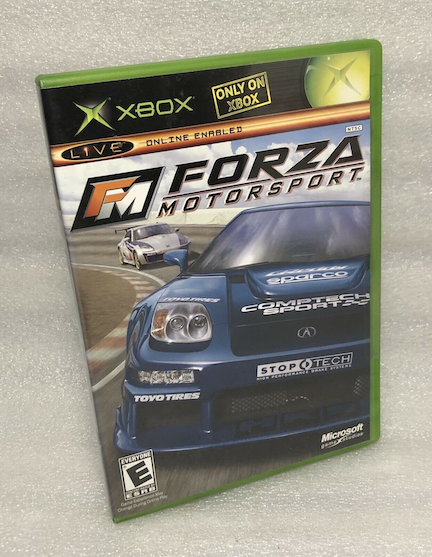 This sealed Xbox game from 2005 was sold online for $38. It didn't have the cellophane wrap, but it was factory sealed on the side with the security tape.
Weight with recycled packaging of 12 ounces.
---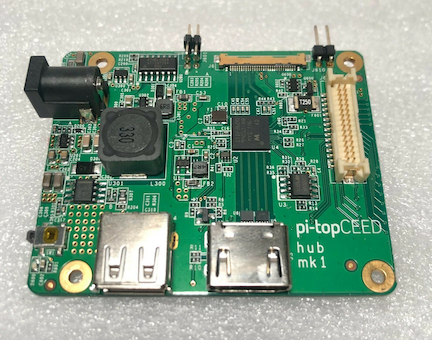 This Raspberry Pi computer board was sold untested for parts/repair online for $29. I sold another similar part from the same I meant to test and experiment with, but I accidentally damaged the exterior to push me to part it out instead.
Weight with recycled packaging of 6 ounces.
---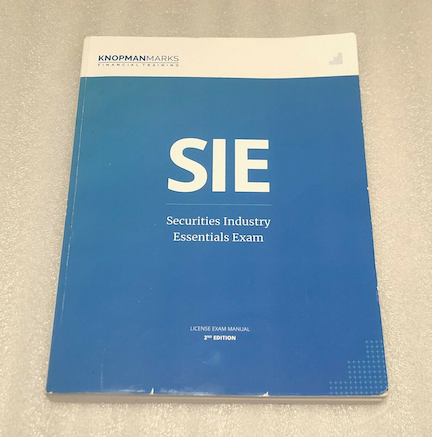 This finance test book was sold online for $25. I took it because I thought it was worth about double, but stuck with it for not too much of a fiscal return anyway since someone would still use it.
Weight with recycled packaging of 3 pounds 6 ounces.
---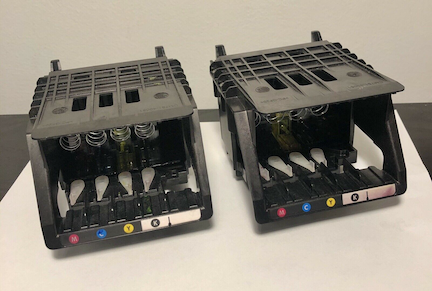 These two printheads were sold for parts/repair online for $50. They both had errors on the printers I removed them from (and also after swapping them between the two printers to make sure the issues likely didn't stem from the printers instead). Quite often, ink can be clogged, so people that are savvy with tuning these up often gamble on resurrecting them to save money in the long run. A working one is about $80-$90 each.
Weight with recycled packaging of 1 pound 8 ounces.
---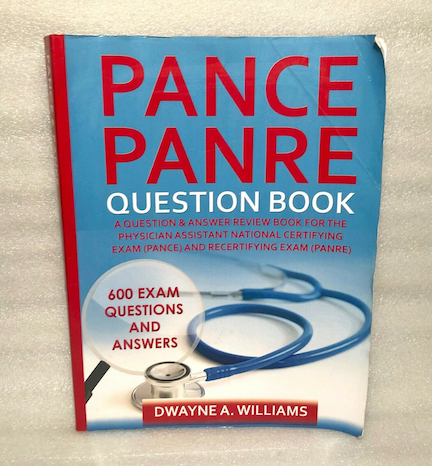 This medical exam book had virtually no writing in it, so I took one for the team to resell it online for $26.50. As is often the case, I found it along with several other medical study books, the ideal scenario.
Weight with recycled packaging of 2 pounds 7 ounces.
---
Summary:
7 items sold for $234 revenue = $33.40 each.
4% received as cash.
No repair or parts costs. All free money.
Total weight of recycled items = 11.5 pounds.
All items shipped with recycled packages and padding.
---
If you're seeing my recycling post for the first time, the value in it isn't in the entertainment from the handful of items I show as saved/sold. It's from the passion and hustle I consistently exhibit off-chain to produce the items for posts, and my goal of motivating others to address our global waste problem.
Thanks as always for your interest and support.
Please reuse, repurpose and recycle. If you aren't able, then donate them to shelters, churches, or thrift stores.