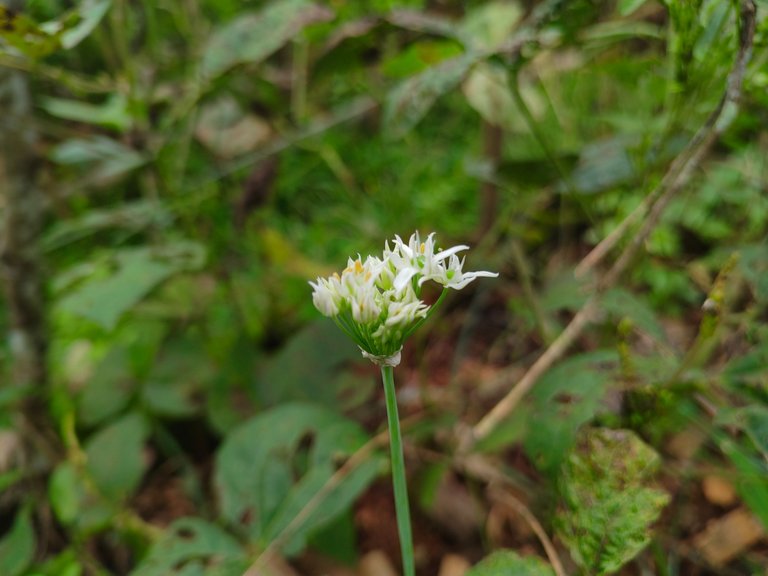 When you feel unimpressive, or irrelevant, that has nothing to do with what you're actually capable of. — Jennifer Egan
It isn't uncommon to compare.
But no matter how we prove that it is the modern society that made us envious or materialistic, we can't deny that every creature survives through comparison.
Birds migrate to warmer regions.
Insects choose the better flower.
Peahen mates with the most dazzling peacock.
Even animals fight over territories and mates.
Humans learn to elevate comparison to a new level. Since it would be a long talk about human tendencies to compare themselves in social media and in life, I'd like to focus on faulty generalizations.
I am sinner too, just look how gardeners dance with their bumper crop and colorful harvests, how can I not be jealous of it?
A harvest no matter how small, is still a harvest.
But come to think about it, unlike conventional agriculture which is focused on yields and profits, permaculture on the other hand strives for humility and abundance. Permaculture embraces sustainable practices and extension, where abundance is shared to the greater ecosystem and the community.
Also, did you know that even with computers, comparing is not the most efficient thing to do? So as humans, as soon we notice we begin comparing ourselves, take a pause and rethink the thoughts.
Thriving in Uncertainty
Permaculture is not a market competition, but is removing competition in the market. It is not about who have the most beautiful gardens, but about building a sustainable life.
Sustainability can be difficult and ugly, but you need to face it.
I would admit that I sometimes forget these things.
Rather, I should be happy reading the successes of others and learning about their tips, techniques, and strategies in to building abundance and gaining self-sufficiency.
I shouldn't be too hasty as I have only started a year ago! The initial journey was the perfect time to learn and make adjustments. The next was for improvements and additions.
There is power in drawing positivity out of negative states.
Like how the raised beds, mulching, and cover crops helped me thrive in the almost-barren property. Or the simple, organic barriers to thrive with annual floods.
Weeding and planting cover crops that heals the soil passively.
While claiming to be barren is an exaggeration, well it's a partial truth. On this property, even the native crops fail to grow in the eroded environment. The topsoil is no longer present and they clay choke the plant roots during the dry season.
There are more people who are building sustainability in the most unfavorable regions, such as the deserts of Australia, China, India, and the Middle East.
The solutions vary a lot, but the goal remains the same, which is to achieve sustainability and self-sufficiency.
Below would show how much progress I gained, some concepts might have repeated throughout my contents, but it just means that the strategy worked and I am scaling it further around the property.
Slow Progress is Still a Progress
Being on a tight mostly zero-budget permaculture project, things can go even slower. Without truckloads of amendments and abundance of helping hands, there is strong dependence on creativity and of what is available.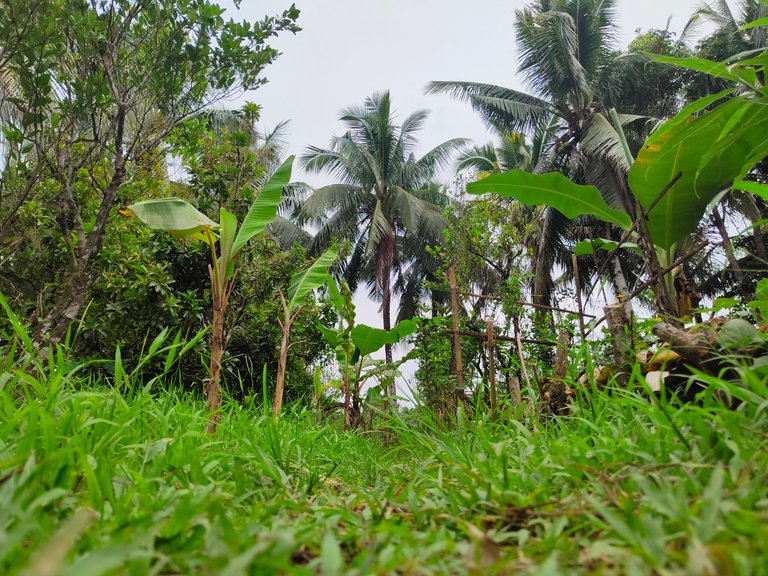 Planting different cover crops around the young food forest.
Weeds are not necessarily an enemy and I only weed on areas that I use. With more than two thirds of the property cleared from waist-high weeds, I was able to expand the permaculture garden and the food forest.
But to safely navigate through the, currently, young food forest, a cleared path is a personal preference, although temporary. I wouldn't feel safe walking around unknowing what creatures are lurking under the grassy path.
Multipurpose use of sand and gravel from the river.
A few of my ongoing solutions include the replenishing the top soil with new sand that I took from the adjacent river. Adding sand and gravel will slow down the weed growth on high-traffic paths. It also contains trace minerals that will benefit crops nearby.
Another is the continual planting of more cover crops on more areas to potentially out-compete with the weeds and re-nourish the soil passively. I personally use two varieties of Mani-mani or Pinto peanuts since it is low-lying and is drought-tolerant.
At least 5 square meters of path no longer weeding as the cover crops have successfully outgrown the weeds leaving no space for them. This lessens and even fully removes the need for future weeding.
In these idle moments, I still keep on thinking about what other things to do when the long wait can bring me anxiety.
Seed Collection and Re-growing Infinitely
When you can successfully grow crops in unfavorable conditions, it means that you've got the right gene. Re-growing from its succeeding seeds can help you find better varieties whether you choose flavor, color, quality, or yield.
Recently, I was able to collect seeds from the string beans and the 'Baguio' beans, then whenever I see dried pods, I collect some for keeping while planting the other seeds directly in the raised beds, so I'll have another batch after the parent plant begins to wither.
Growing sweet potatoes as a source of leaf vegetable, rootcrop, and planting materials.
At the eastern part of the property where the sunlight is abundant and the organic materials pools during the rainy season, weeds grow heavily. Clearing it is a temporary solution, so instead, I added more sweet potatoes to act as ground cover while also bringing in harvest in the next three months.
Then there's this Gingers and luffa (Sikwa) that is just a few days away from harvest. For the ginger harvest, I intend to replant it again on the area where the flood water enters the property. This will add more strength to the complex systems of barricades, while also giving an unlimited supply of ginger in the future.
Young luffa a few days before harvesting, used as a vegetable.
For the luffa vines, once the harvest begins, it will continue for several months, it will be enough to use, share, and possibly sell for additional sources of income.
The mid- and long-term crops will still take at least two years before they can establish themselves and become productive. These short-term crops are still an essential part of permaculture while the food forest is still maturing.
Although the hard work happening in the background is barely noticeable, I'll give it a year and the changes will be astounding—and I can't wait for that to happen! ;)
---
PINNED POSTS
---
Explore Communities

Logos are owned by its respective community and/or its owner/s.
---
About Me
@oniemaniego is a software developer, but outside work, he experiments in the kitchen, writes poetry and fiction, paints his heart out, or toils under the hot sun.
| | |
| --- | --- |
| | Onie Maniego / Loy Bukid was born in rural Leyte. He often visits his family orchards during the summers and weekends, which greatly influenced his works. |

Follow on Instagram
---
Donate with Crypto
Bitcoin 34hdQNHHFUodqegi2wwNeNw2p35ewvnaXQ
Ethereum 0xd36126ab2463c3404cca1c97d8f3337917dfd113

---
© 2022 Onie Maniego and Loy Bukid
---
Don't forget to vote, comment, and follow me.
Not yet on Hive? Earn while blogging.
Sign up with PeakD | Ecency