This is not a question that can be answered with a straight yes or no answer. At least not when I answer it. There are parts of me that want to yell a resolute YESSSS!!! And there is a small part of me that tries to answer with a yes...but.
You must have noticed that I didn't even consider giving an answer that contains a 'No', and in this post I will tell you why.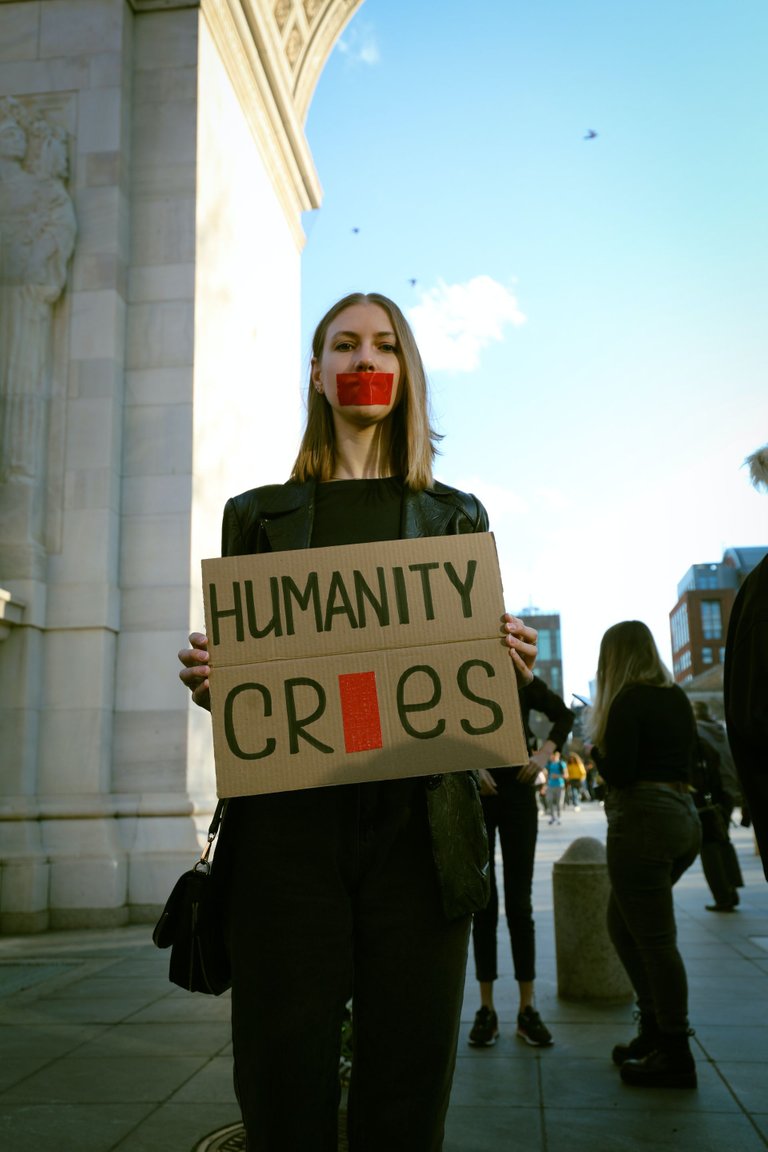 Freedom of Speech & The Right to Protest go Hand in Hand
This is very important to remember, since we've seen both being stripped away in these past two year, and especially in the last few months.
"Where", you ask? "I didn't see this happen!"
If this is the case, then you haven't been paying attention!
Did you not notice that there were some protests that were 'allowed' and others weren't?
Like the BLM protests, where it oftentimes resulted in violence, and destruction of property, even property of the black American community?
But peaceful protests against Covid mandates and restrictions were met with violence by the police. This didn't just happen in one country but many.
Australia, Germany, the Netherlands, the UK, among others...
And as for freedom of speech:
Have you not noticed that information that fit the narrative was supported everywhere, and even encouraged?
But information given by doctors, scientists, and other professionals that went against the narrative was restricted, criticised and even censored altogether?
All under the guise of: 'It's (dangerous) misinformation given to the public.'
Why do authorities believe they need to keep the public by the hand and guide them into their belief system like they are toddlers? Why not leave it to the public to decide what they feel is best for them?
The fact is, that freedom of speech as well as the right to protest go hand in hand, and neither should be subjected to any kind of censorship or violence by authorities.
Violence during protests or acts of Activism
In the case of the BLM protests, the violence and destruction that it resulted in at times, was excused with expressions such as: 'But they have the right to be angry. It's normal that emotions run high, etc. etc.'
And while I agree, that certainly some protesters and activists have every right to be angry and emotional, it is never a good reason to destroy anything, especially our fellow human's property, nor to use violence against anyone.
Nor is it OK for authorities to use violence against (peaceful) protesters.
Violence is often met with violence, and it doesn't bring us any closer to any solution. If anything, it will do the opposite.
That being said, if a protest or an activist group 'inconveniences' the public by
blocking roads, or brings complete traffic to a halt, then so be it.
If it was me who was inconvenienced, I'd not be happy no. But I'd try to understand their reasoning for doing what they do. Does it serve the greater good?
That's not for me to decide either.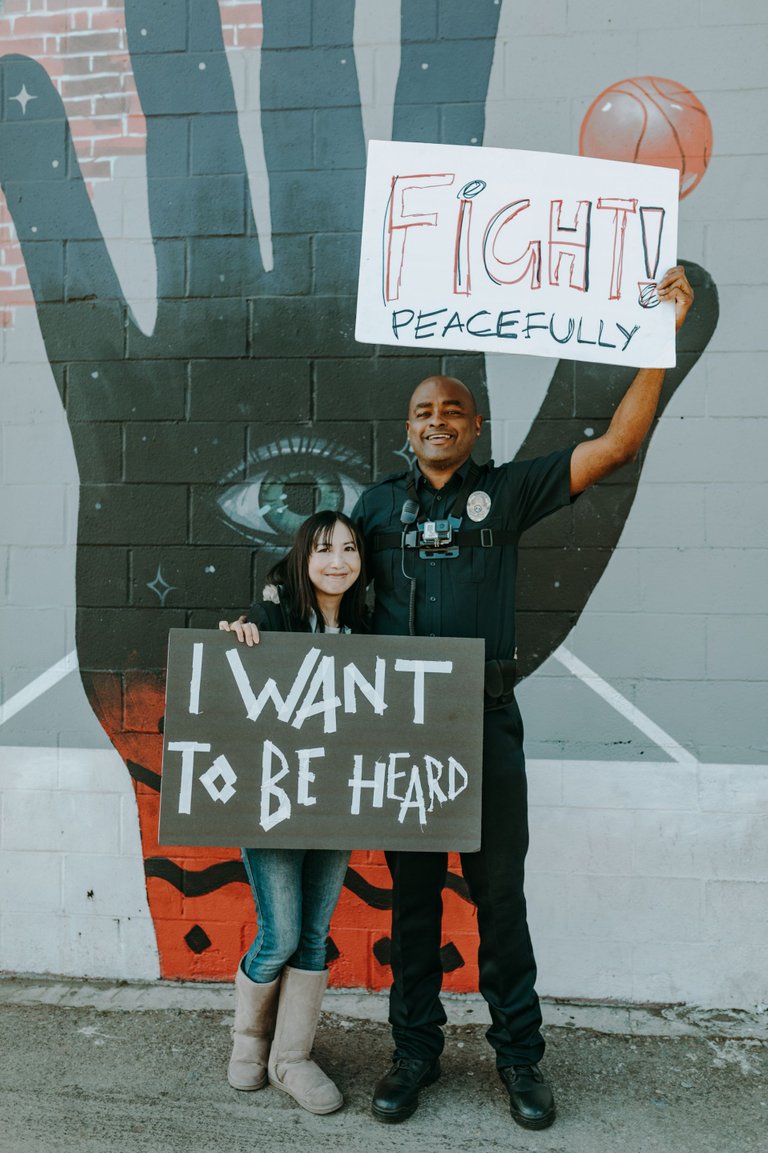 Source
Conclusion
If violence & destruction is a result of a protest or an act of activism, I will not condone it. However, one will have to look at whether this makes the reason of the protest less valid. Not every protester resorts to violence, it's usually a handful of bad apples who do this. And sometimes it is in fact because emotions have run high for a long period of time. A handful of people with high emotions will sometimes entice a larger group to react in the same way as they are, without them really wanting this to happen.
I've said this many times before: Hormones like adrenaline, noradrenaline, cortisone, and testosterone are contagious and people in the same area will feel this.
Just look at how riots happen during soccer matches.
But the same is also true for other hormones, like oxytocin, endorphins, etc.
Therefore, a peaceful protest where love radiates, will have a greater effect than a violent one.
Whether a protest is held for the greater good is not for us to decide.
We may not understand or agree with a reason for something but it may, in the end, be indeed for the greater good. Whether we know it or not.
I could go on and on about this because I have a lot to say on this subject. But it wouldn't be possible without my bias taking overhand. And this shouldn't be about that.
So I will finish with the following:
When activists protest, most of them will have the whole population (or all animals) in mind, not just a small group. Protests to end restrictions were held for everyone, not just those who protested. While other protests might have been held under the guise of 'it's for the greater good', when in reality it was only done to divide us even more, and to serve an agenda against us all.
Which is which is up to each individual to decide.





As an affiliate with ledger, I receive a percentage of the sales generated through this link