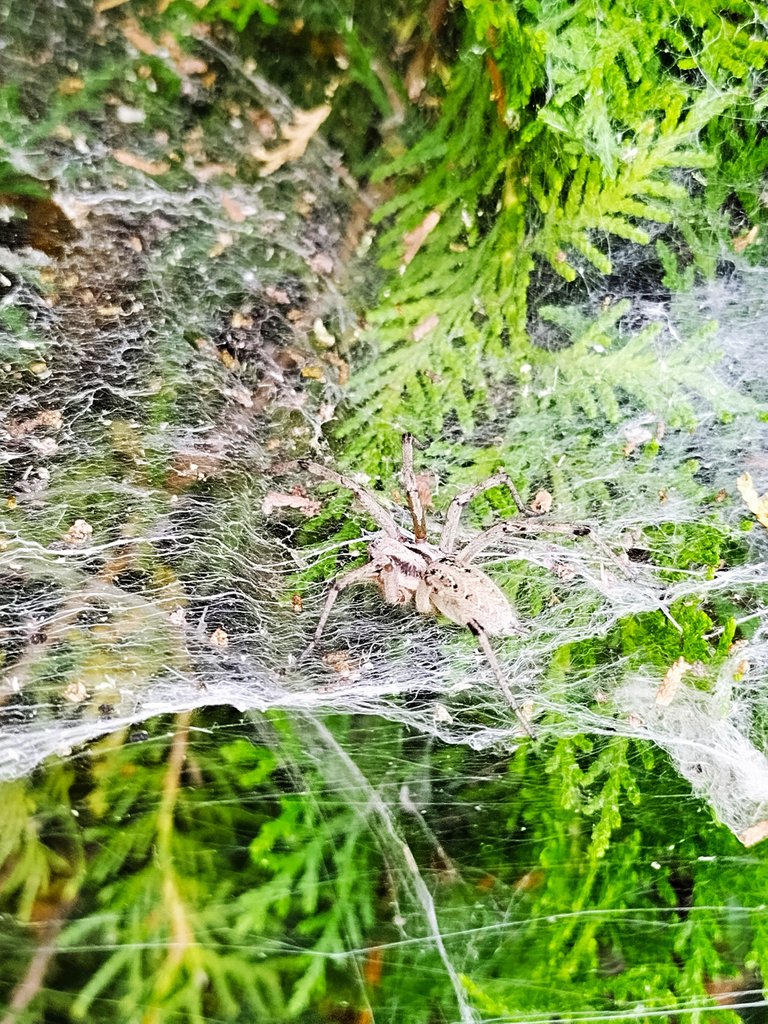 I can imagine that my roommates, the spiders in my room, are very angry with me. I hope they don't hate me, after all we got along so well so far. But they are angry with me. I'm sure.
They put in so much work over the days and weeks to build their traps/their habitats actually, to build and fortify them. And then the day comes when I go through with the cobweb brush and destroy it all.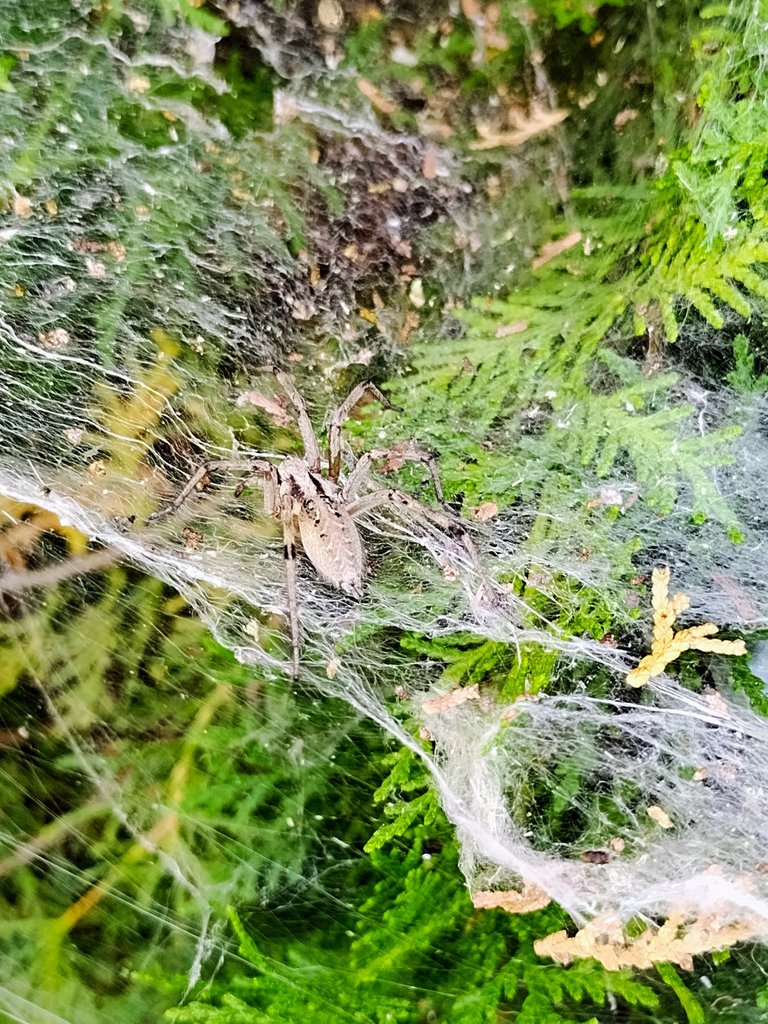 But the thing is, as much as I don't want to do that, and as much as I respect their work, there comes a point where I just have to put an end on it and start all over again. Otherwise, they will make the whole room into cobwebs.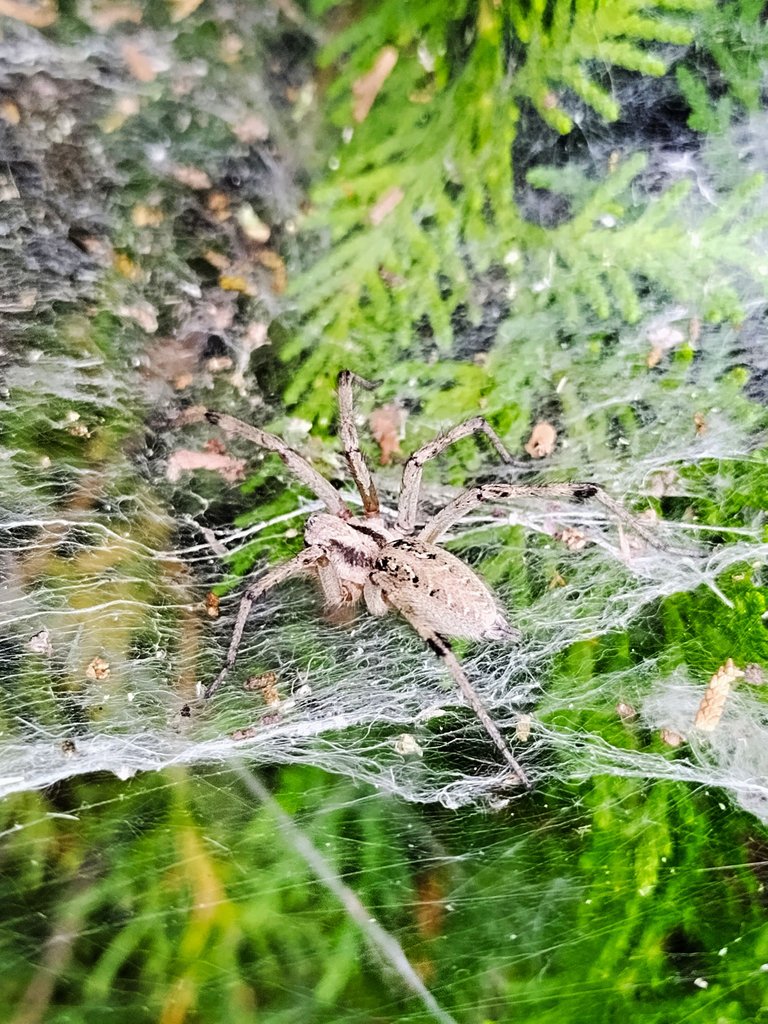 I hope you are aware that the garden spider I am showing you here is not a spider from my room 😆. And that I'm not some freaky recluse who keeps spiders at home. I've written about this before!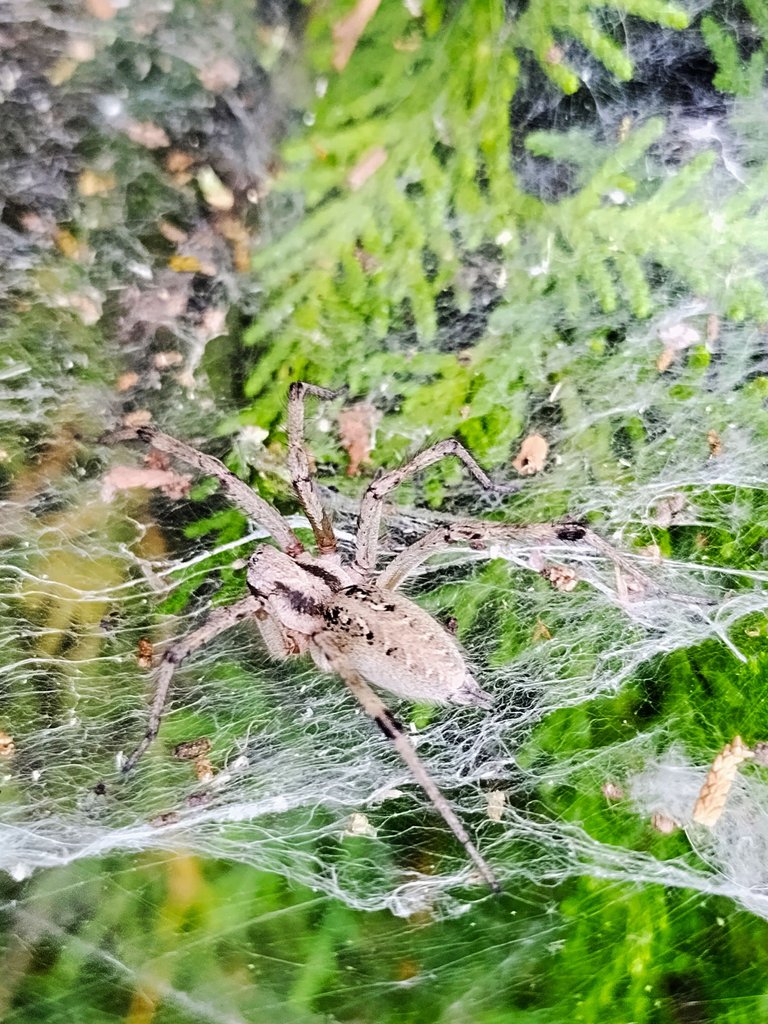 No one bothers the spiders and their huge, thick and sturdy webs in the garden (although this lovely specimen here looks injured - do spiders grow extra limbs when they lose a leg? 🤔 Just like lizards when they lose their tails.)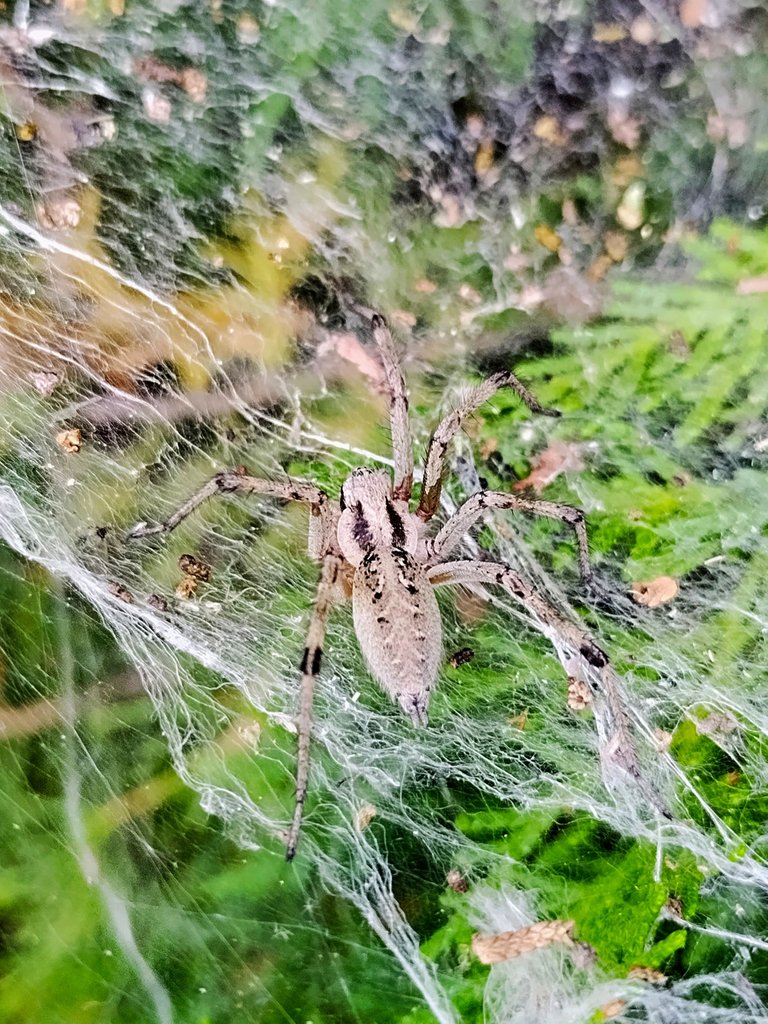 (But it was probably precisely because it looked injured that I had the opportunity to get so close to it before it ran away.)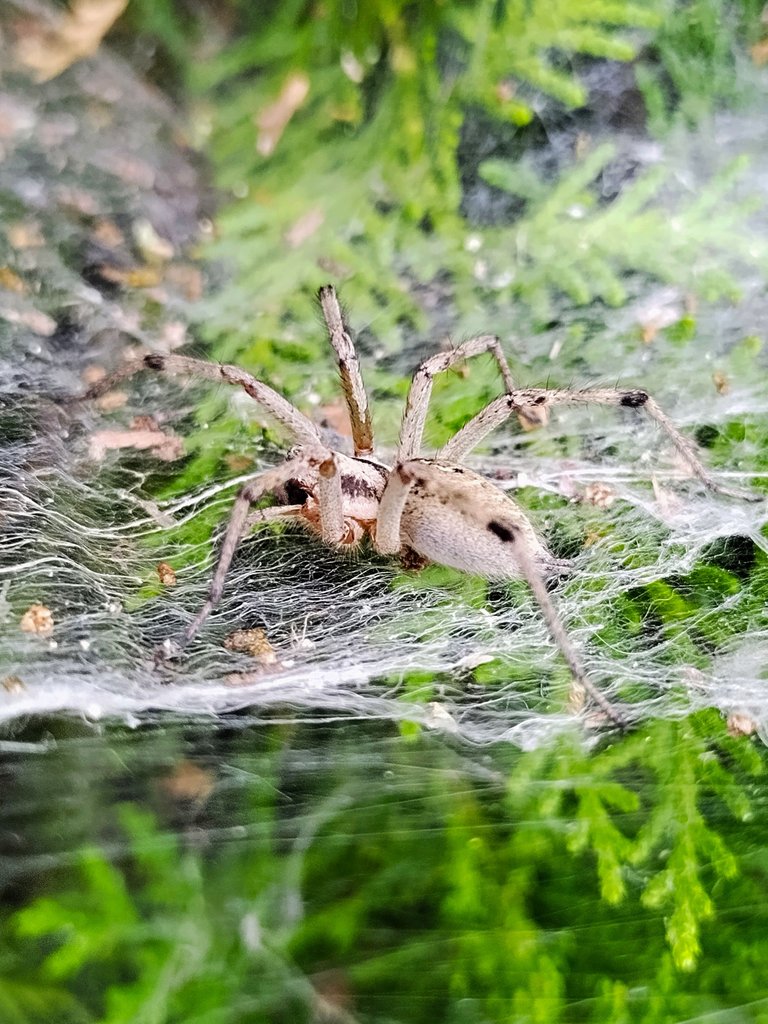 Well, it was about cobwebs today and my roommates - the absolutely harmless house spiders.
I destroyed some of their webs yesterday and now they look kind of down to me. 😔 Poor guys!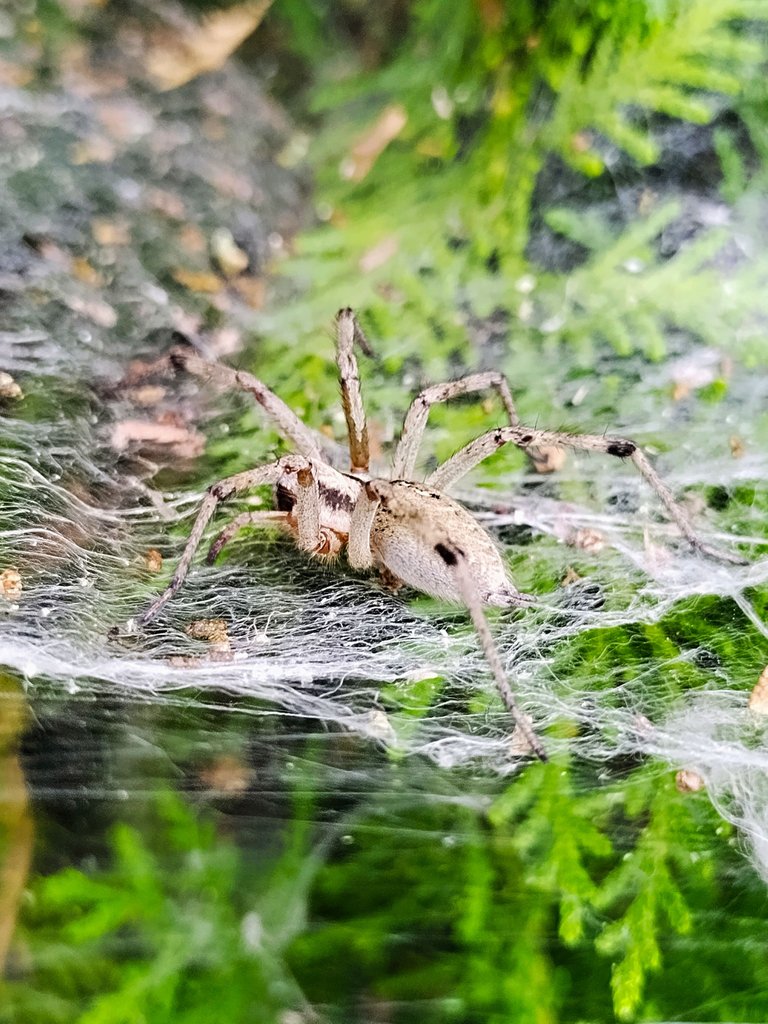 A few days ago, my boyfriend and I were sitting in the outdoor garden of a restaurant when we saw a small spider getting ready to make a web on one of the chairs at the table. "What senseless labor is boiling here," he exclaimed. "But isn't it the same with humans!" he immediately added.
And really, it's not just with the poor spiders. I observe the same in my own life.
I have wasted so much work, effort and time to build various things - to be perfect in my job, to create an interesting blog, to have a FB page, Instagram profile, to have stock portfolios in multiple agencies, etc. etc. None of this currently exists (I'm surprised this blog here even exists 😎). So I shouldn't feel sorry for the spiders. At least they know what they're doing. They are born with this knowledge. Cobwebs are the most important thing in their lives. And they are occupied with them all their lives.
And we humans on the other hand, do we know what are the most important things in our lives and are we constantly occupied only with them?
---
Copyright: @soulsdetour
---
| | |
| --- | --- |
| | Soul's Detour is a project started by me years ago when I had a blog about historical and not so popular tourist destinations in Eastern Belgium, West Germany and Luxembourg. Nowadays, this blog no longer exists, but I'm still here - passionate about architecture, art and mysteries and eager to share my discoveries and point of view with you. |