I've been thinking for a while to start some new fun communities that may not require a lot of effort and not be similar to other things we curate over at @ocd. I've talked about it in the past but have yet to find a dev willing to put the bot that will help the communities to work, until then and while this community is new I'm willing to try doing this manually and I think the idea behind this community is a good one to let die.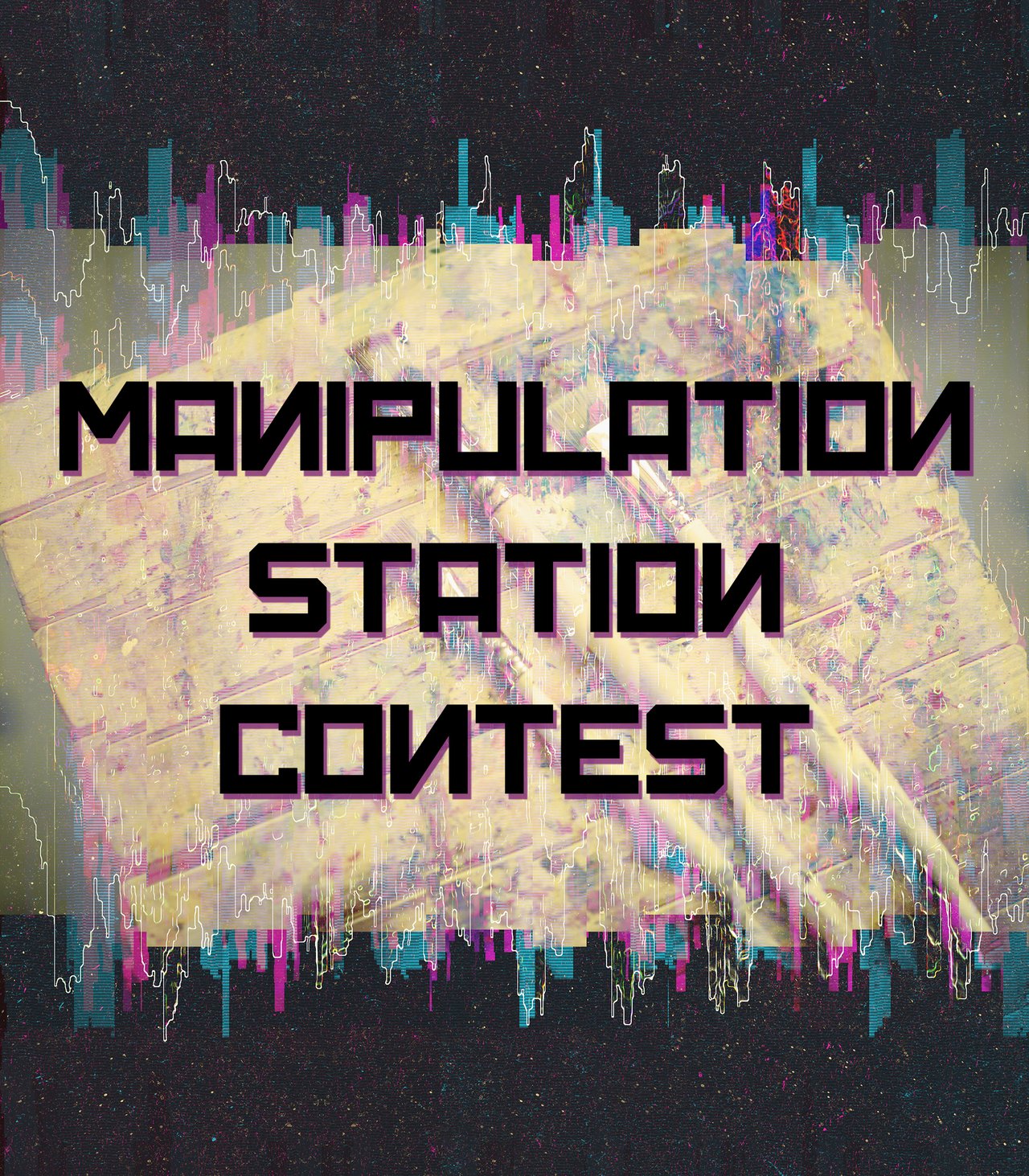 [Banner by @derangedvisions] (not an actual contest in this post)
Here are the basic rules and idea behind it:
Post a short post with an original unedited image.
This image can be from anywhere on the internet but please include a source as to where you found it from or preferably from the original owner's page. If it's someone on Hive then tag the user and place a beneficiary % (5-10%) to their account in the post.
Send the rest of the beneficiary rewards of the post to @manipulationstat. Leave max 10% of the post rewards going to yourself.

Participants can then take the original image and edit it at their heart's content and post it in the comments where they will receive upvotes and at payout of the original post get the rewards distributed as tips on the comments.
If you want a more concrete example, check out one of the first contests we ran with the community that turned out pretty great.
https://peakd.com/hive-122516/@hive-122516/welcome-to-the-manipulation-station-community-first-contest-is-enclosed
Some more examples and inspiration (warning, asks to disable adblock):
https://www.boredpanda.com/photoshop-battles/?utm_source=google&utm_medium=organic&utm_campaign=organic
---
Now you may have some questions such as:
Why give away most of our post rewards when submitting an image?
Because there is not a lot of effort behind just sharing an image, the effort here is in the editing out the image into something different from the original and that's what we want to see rewarded in the community. Submitter can still leave up to 5% for themselves of the post as a small effort to go out and look for images that could be good to be edited but it is up to the community to decide on which posts they want to participate in.
How are the beneficiary rewards distributed?
A majority of the rewards will go to participants in the comments in the form of tips through @peakd. A small part of them will be distributed to moderators and curators of the community. Other readers and upvoters can participate in curating which edits they liked the best by curating the comments which will determine how the rewards are distributed, just know that curators will keep an eye on that activity as well to avoid any kind of abuse.
Why participate in the comments rather than making a new post?
Well, similar to the original post of sharing an image, some of these may be low effort and we wouldn't want people to attempt to abuse both the community and their autovoters, since a majority of accounts don't have autovoters on their comments and voters don't usually have many trailing their comment votes this should work better. Aside from that for readers being able to get to the fun edits easily by just scrolling down the comments makes for a much better user experience!
The main idea is to have fun
You don't have to be a pro photoshopper or that skilled in editing images to participate, the thought, idea and context behind it can be worth a lot more than editing things realistically or beautifully. r/photoshopbattles is a subreddit with millions of subscribers and countless of participants and engagement in the posts, this is a similar idea but here on Hive people can also earn some rewards for their efforts and humor rather than just worthless awards which only shareholders and employees profit off of. The community is also meant as a way for people to be a bit less serious, more engaging and have some fun with it without having to read lengthy posts beforehand.
Let's see how it goes! Feel free to ask questions here in the comments!
We will be pinning this post to the community and adding in the rules so everyone is aware of what to do with the post rewards. If you fail to abide by the rules your post will be muted, repeated breaking of rules will get your account muted from the community altogether.
---