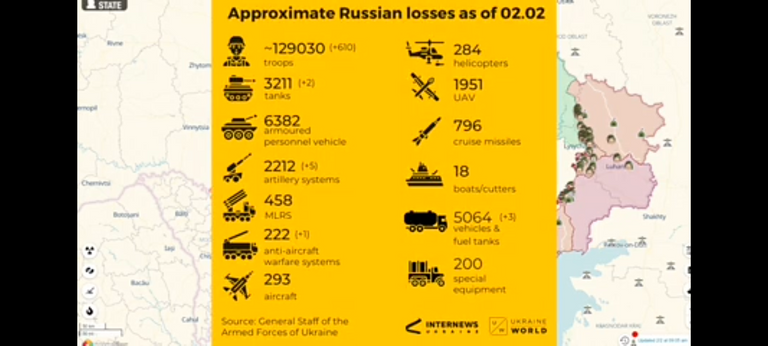 Quite a light day on the battlefield. As Russian losses are about 30% less today with 630 Russian soldiers perishing.
2 tanks 5 artillery systems destroyed in the past 24 hours.
Russia also got caught with its military damage reports getting falsified. Which basically means that Vladimir Putin is going to get the wrong information and make a mess of the amount of decisions based upon that wrong information. Which would mean that Russian commanders are actually attempting to cover their ass however it is only working two weaken and destroy the Red army with made up information by its own Red army officers.
Yep that's right with the amount of information coming from battlefield Miss using that information and twisting it around is going to cause some excessive military issues within the Russian Red army military forces.
Northern front
Russian forces really work on consolidating a bunch of the games that they have however on closer inspection of both the satellite map as well as the terrain it looks like Russian forces are again looking like they're biting off way more than they can chew. Consolidation swallowing massive amounts of territory in large encirclements seems to be a standard tactic with the red army. Basically this is more of Russia taking territory more by force of threat than actual military maneuvers. Threatening to take a certain section of territory and then watching Ukrainian forces retreat out of this area isn't actually play major advance. This incrementalism is costing the Red army phenomenal amounts of manpower as well as equipment.
Bakhmut
Russian forces continue pushing this territory and battering themselves against the defensive positions. However this city still stands strong and there is continual shipments of fresh troops being brought into this area to support Ukrainian defensive measures in this territory.
Vulhadar
Azov she is only 80 km away making this actually an extremely important section of territory. However to the West we still see a huge massive amount of open territory that Russian forces are unable to cover. These huge openings in the defensive line actually are going to help isolate and enable the next Ukrainian offensive to cut all the way to the Sea slicing this entire front line in half and removing the majority of supply lines from the southern front. This is actually shaping up to be a pretty good one.
Kherson
Trying to fortify the Southern Bank of the river is about all Russian forces can do. Infiltrators continue attempting to work in the delta from the Red army side. However Ukrainian forces absolutely are able to go wherever they want and we've seen these extremely successful maritime operations happening. Which basically means that Russian forces are just trying to stop and delay the next offensive. There isn't actually any proactive measures the Russian forces can rely on at this point in this front.
---
Russian air defense system has been targeted by United States precision m777 shooting Excalibur shells.
The first piece of equipment got hit and then you watch repair cruise and equipment no out too salvage what it's left. However that doesn't go over so well. In fact these individuals are under complete and total surveillance making it so that everything they do is now relayed back to military commanders in the rear echelon. Which means that another shell got sent over there.
The second shell hits and absolutely causes even more damage hitting the individuals trying to put out the fire as well as damaging their second piece of equipment.
Battlefield tactics like this only exponentially upped the damage that these forces took. Simply responding with additional equipment and manpower only insured further loss of life and destruction of military equipment. Insanity in its most literal definition.
Dead bodies make more dead bodies. In modern war United States soldiers have to Force themselves not to expose themselves to collect the Dead. Because one dead body attracts further United States soldiers as the bloody rules of war must be followed.
---
Gravely insulting Germany by calling them Nazis it's just going to encourage tanks being sent to opposed putin. And Vladimir Putin of course sticks his foot in his mouth with these claims. The fact that we see Russian forces scared and incapable of conducting a conventional war that we see all these wild threats. Russia keeps claiming it's going to send mystical weapons battlefield in some kind of attempt at further scaring Ukraine as well as the rest of the world. In fact it's actually not working. It hasn't worked then it isn't working now and I highly doubt that we are going to continue seeing any real effective action other than a massive amount of words from Vladimir Putin and the red army. Watching the massive amounts of taking territories as well as four huge Russian retreats this invasion force is getting ripped apart with the most excessive body count of any conflict in the 21st century. And the fact that even with this excessive body count Russia is continuing its threats and still has some delusion it can achieve something in this conflict.
---
Russian fuel tankers and the issues on driving through war zones. You watch very carefully and you can see that this absolutely wasn't an accident with one of the Ukrainian civilians purposefully driving straight into one of these fuel tankers. Continued partisan activity behind enemy lines is really disrupting things and watching Russian forces now having to ship its fuel in via fuel trucks signals a huge shift in how the right army is attempting to supply.
The idea that fresh forces are continuing to use these supply lines and vectors for attack means that Ukrainian forces absolutely are using this information to Target these convoys. Let alone also sharing that with partisan and special forces operatives.
---
Russian tanks get caught in the open and then targeted. Cruise decide to dismount and hiding in earthworks trenches and foxholes probably isn't the smartest idea. Now they Mark themselves for an exceptionally juicy target. Air reconnaissance drone operators are then able to continually bomb and bracket these soldiers for Ukrainian forces to be able to eliminate this position.
---
Ukrainian longer ranged munitions will put the Russian border as well as Crimea within targeting range. And absolutely we will see more continued effective use.
Vladimir Putin blames this entire conflict on the west and that's Germany especially now with Western tanks being deployed.
Showing the Frontline battles as well as javelin missiles and an incredible operational capability by the Ukrainian forces. Watching these units work in some extreme coordination while in combat is pretty incredible. The fact that we can see and get to understand all this crazy information is something that the human race has never seen.
Video montage of all of the injured wounded and killed from this conflict is extremely sobering. Ukrainian forces to pay attention and remember previous actions as well as comrades being lost.
That is also something that is remembered with the increasing Ukrainian non-commissioned officer corps. Vital importance is necessary in building the non-commissioned officer court. And we absolutely see a bunch of these Ukrainian non-commissioned officer candidates going through training. Actually a pretty incredible motivational video to inspire Frontline troops to learn and increase their operational capabilities.
---
Massive Belgian stockpile of tanks is causing controversy with a lot of individuals in Europe wanting to send them to Ukraine and the front lines. In fact this actually would be an exceptional time as well as an excellent return on investment for the Belgian people to allow this military transfer to go through. Absolutely it would horrify the red army. However they have really horrified the entire world with all of the threats nuclear war so I don't really see much of an issue with military and equipment aid.
A bunch of these Belgian tanks are actually owned by private military investment companies and there is a race for Western Nations to reacquire its decommissioned military equipment in an opportunity to send it to Ukraine.
These are very well maintained vehicles and equipment they do need to be reconditioned as well as also any upgrades that need to be made are going to be pretty expensive. Relatively speaking the tanks actually are not very expensive at all however replacing weapon sites or doing additional upgrades as well as repairing non-functional armored vehicles is going to take sometime and cost. Which actually is an incredible deal because they are just paying cost per unit plus upgrades which means that all these vehicles need to be evaluated on a case-by-case basis. Leopard one tanks actually are going to be highly Superior too t80 tanks as well as anything from previous Russian tank generations.
---
A bunch of armored personnel carriers showed up in Spain and are getting shipped directly over to Ukraine. And you're really isn't that long of a drive from the Ukrainian forces and their front line.
And this is just the first of quite a few waves of equipment that we're going to be seeing get transferred.
Pointing out massive failures of Russian intelligence services.
Threats of increased Russian escalation and military options are coming out. But exactly how much more Russian forces can escalate this conflict is pretty interesting. So it sounds like words that the new Russian offensive is going to be coming here pretty quick in February.
---
Steven Segal abandoned America and really is trying to get some relevancy as well as airtime by calling up Russian State media and trying to become the next propaganda mouthpiece. Lol.
---
Denys the pilot with news of what's going on.
Apparently Russia's getting ready for another big offensive and we've got polish prime minister meeting with Ukrainian officials and expressing warning.
And of course all eyes are looking up to the northern Ukrainian border for a possible attack by Russian forces from belarus.
It looks like a race between counter attacks. Russian voices are trying to set things up for an invasion before Ukrainian aid packages and supplies land.
Don't forget also Putin's threats to the entire world about Ukrainian support. For Russia to threaten retaliation against countries worldwide just seems like an extremely desperate move.
Also covering the fact that the United States is totally willing to allow European NATO allies to transfer over f-16s as well as other extremely capable multirole combat airframes!
Also getting to check out a bunch of the new Ukrainian leopard tanks we are seeing that even though they are an older variant this actually is extremely more technologically advanced then current Russian battlefield weaponry.
Mariupol himars attack hit a supply depot.
Ukrainian forces also state that they are not going to use long range missile systems inside of Russian territory which to me is actually something that I would disagree with I am actually in favor of Ukraine hitting any military targets inside of their borders or in Russia that threatened Ukrainian sovereignty and forces. Russia doesn't get to choose when and where this battle is taking place and Ukrainian forces should be allowed to have the decisive victory they deserve.
Russian forces are starting to resort to upper armory it's tanks in an attempt to increase the survivability of these old armored equipment. Unfortunately even the upgrades are more wishful thinking than actually effective. In fact it really does look like after the Ukrainian forces ended up capturing a couple of these Russian forces had actually lied to their soldiers and we see these tanks actually not at all what they were advertised as being. Meaning that the explosive reactive armor cheating that is supposed to protect these soldiers and troops as well as the equipment aren't even real. Yep that's right it's not even real explosive reactive armor. On top of that every single thing the NATO tank inventory has is designed specifically to be able to defeat all of these Russian designs.
Bakhmut
Looking at the map and we're seeing there is possibility of Ukrainian forces starting to lose even more of the supply routes in. However the further advancing Red army movements just expose continual targets for the Ukrainian forces to take advantage of.
North Koreans are sending troops over to support Russian forces it it's war for expansion. Of course we could expect North Korea to act like this. Military age male is 19 to 27 and North Korea is only deploying men of that age bracket to the Ukrainian front lines. I'm just wondering what all it took to end up at this position where North Korea is sending in troops however it looks like North Korea is starting some pretty large moves by itself.
North Korea also threatens the United States and North Korean proximity countries with overwhelming nuclear war in the event their territorial claims are challenged. Basically pretext to complete and total nuclear war on the planet and I'm going to guess Russia is offering nuclear weapons to North Korea in a possibility of expanding this conflict worldwide. Which at this point the entire world really doesn't care about North Korea and they can just remain bottled up and sanctioned until everybody starves to death for as much as the world cares about that situation. However Russia handing over nuclear weapons to North Korea just to get soldiers on the ground to support it's war effort is just pretty funny. I am not sure that North Korean forces are going to make much of a difference if anything at all.
Wagner group puts out an ultra patriotic motivational video encouraging United States soldiers and veterans to sign up. Russia claims to be the only country in the world fighting evil and then they label it as the country they have illegally invaded. Yes all delusional freedom fighters and individuals who can't think for themselves and need a propaganda video too tell them that their life's mission is to go fight in Russia for the Wagner group. For patriotism! Because nothing says patriotism like leaving America and going and fighting for a communist Nation.
Ukrainian military intelligence assessment place about a half million Russian soldiers and service members at the Ukrainian border. Making it very realistic we are going to see Korean war style human wave attacks. I'm really wondering what is going on with this entire situation as what are they going to be using to equip all these soldiers with. It looks like recycled firearms from the front lines that have been salvaged from the bodies of dead Russian soldiers as well as maybe bolt action rifles from the 19th century?
Apparently Russian State television also says that they are incapable of invading more than just Ukraine however again their stated goal is to invade Ukraine and to completely take it over as a buffer zone against invasion from the rest of the world. Well it's not the rest of the world's fault that Russia really is largely a not very habitable country with a narrow band of livable space and a mass amount of desert as well as frozen tundra for land. Russia's fears are not the rest of the world's problems and if Russia is really so scared that they have to pay North Korea and Iran for weapons as well as for soldiers? Well I don't think that Rush is going to have much of a chance against the entire NATO coalition of forces being able to operate together with standardized equipment and tactics.
Russian State tv goes on and starts to insult belittle and then demand that former Soviet block countries be forced to rejoin Russia in some idiotic idea of a Russian revival. Calling worldwide countries bad names and being verbally abusive to individuals that do not agree with idiotic propaganda seems to be the Russian federation's newest weapon. On camera temper tantrums by sheltered television personalities is the new wonder weapon of the Red army. In fact absolutely let's send the people who call for war the loudest to the front lines, maybe that would make a difference for the Russian federation forces. However I really don't think that is going to be the case.
Apparently Russian hatred over newfound freedom of previous Soviet block countries spills through. As well as the thought Russian forces are going to start revoking these countries Independence. So apparently any European country that does not bow down to the wheel of Russia is a Nazi and deserves to be invaded and conquered by the Russian federation. Ironically it sounds like antifa and Russia have a lot in common.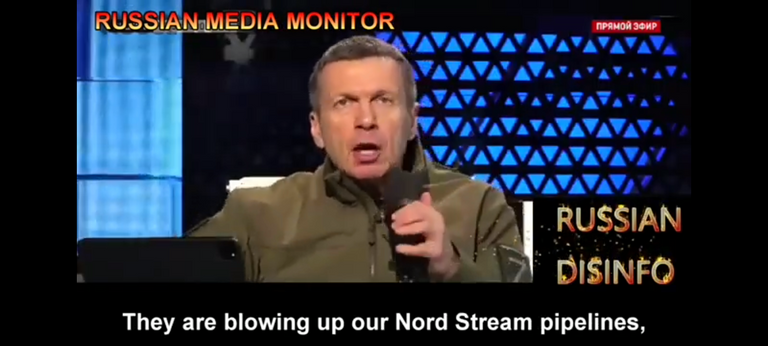 Wow absolutely well and it looks like the truth about what's all going on might come out.
---
---
And I'm gonna do the promotion tag line!
Budo brothers!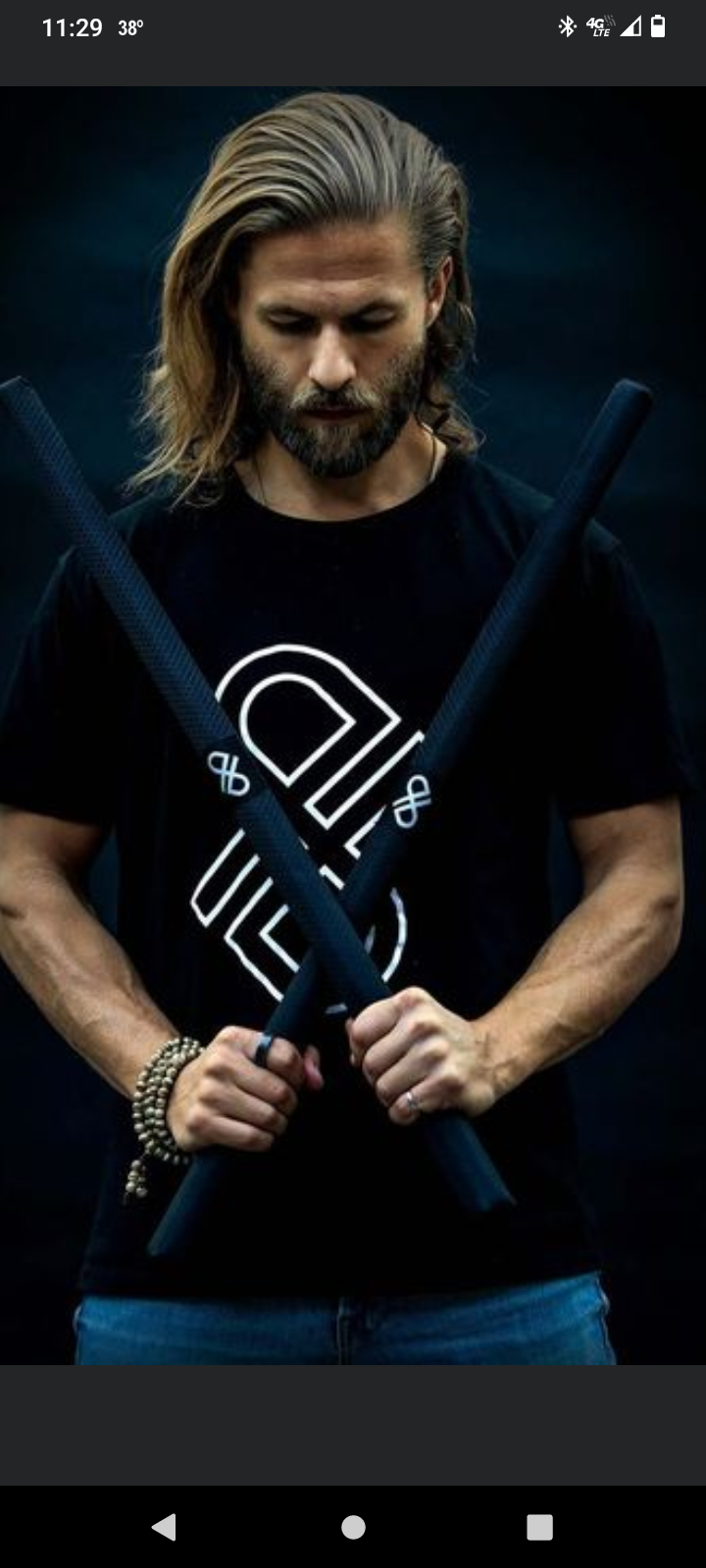 I'd definitely like to promote them. They are sending me a pair of these sticks. So in return I'd love to promote them here on the blockchain. Cool gear and martial arts videos that are phenomenal.