Today is one of those days I cannot silence my mind. I keep feeling the need to write, and write more.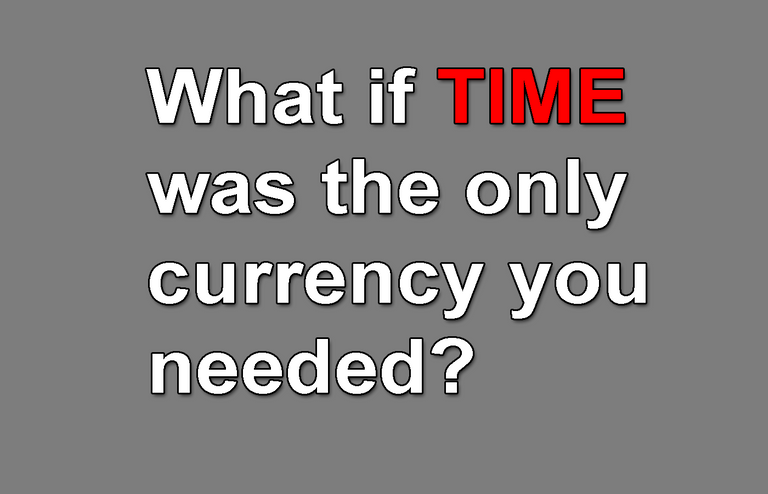 All of us here using a platform that is heavily built around blockchains and cryptocurrency are very familiar with the concept of currencies being backed by something.
Traditionally precious metals have been a go to backer.
Bitcoin is backed by WORK from solving complex equations.
I've begun think what if the only currency we needed was our time?
What if you accumulated currency as your time passes in your life?
What if you could exchange representations of that time with anyone else for whatever reason you chose and you could negotiate voluntarily on costs?
Wouldn't that currency be backed by something?
Your time.
That could be broken down into smaller units of time as needed for exchange. It would be something you can't really counterfeit.
Some people would accumulate more currency in exchange if people found their services particularly valuable. Yet ultimately people would have equal time.
How they choose to spend it is where it would differ.
---
Would we need to protect people from disadvantage? If you wish to spend your own time to do that you could. Yet you could not force others to give up their time to do so.
It must be voluntary.
That's it. Compared to others today. This is a short one.
---
EDIT: Also how do you know they are disadvantaged if you don't know how long they will live? They will have time accumulating just like you and I. If they make poor decisions on how they spend that time that is on them. Some people may be born with difficulties but that is the nature of reality. Other people should not be punished, penalized, or robbed of their time if reality has dealt someone else a bad hand.