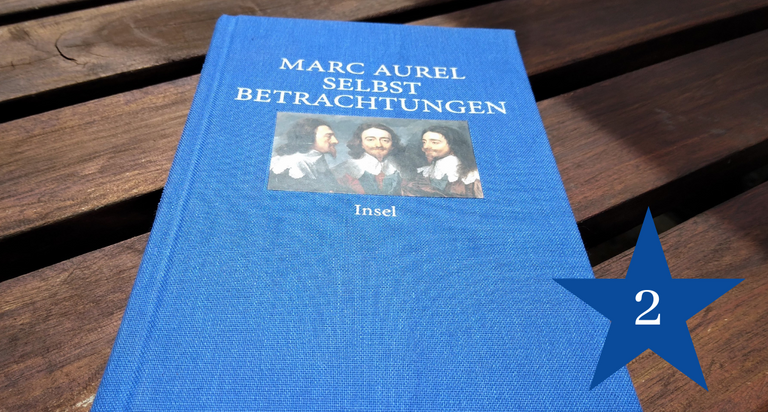 ( EN / DE ) After the mood of this day felt a little "blue" for me I had the idea to do a color challenge post again, because the color theme of Friday is blue.
Nachdem sich die Stimmung dieses Tages für mich ein wenig "blue" anfühlte kam ich auf die Idee, einmal wieder einen Color Challenge Post zu machen, denn das Farb Thema des Freitags ist blau.
So I took a look around to see what blue things I have in my surroundings. In fact, I had to realize that there is very little blue in my living spaces. But I did find a few things:
Also habe ich mich umgesehen, was ich denn so an blauen Dingen in meiner Umgebung habe. Tatsächlich musste ich feststellen, dass in meinen Wohnräumen nur sehr wenig blau ist. Aber ein paar Dinge habe ich doch gefunden:
Photo box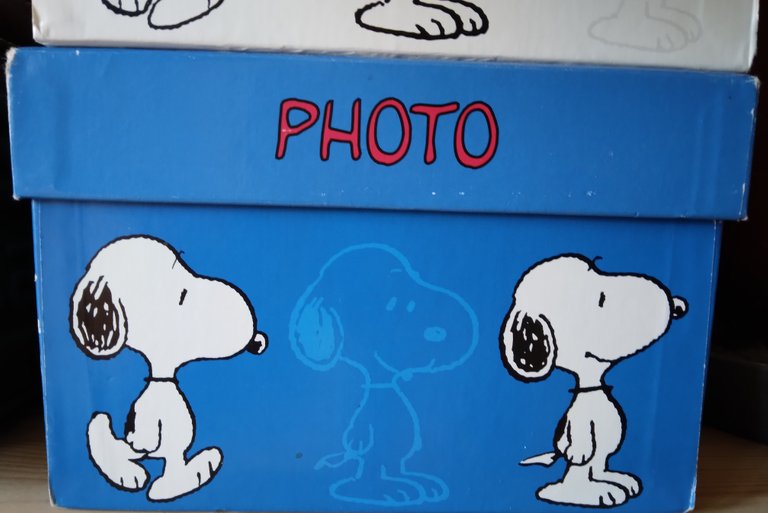 Cream jars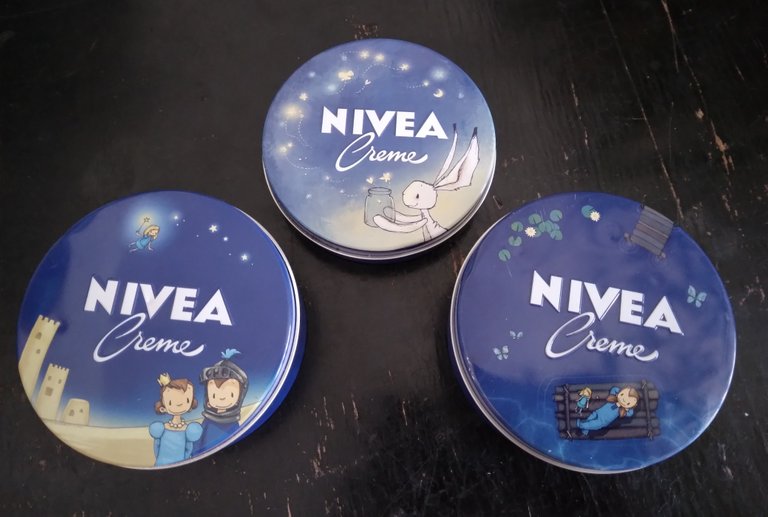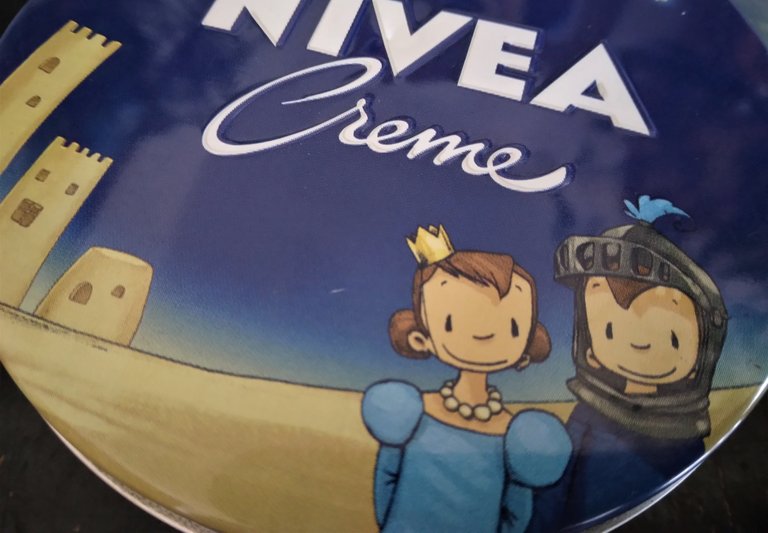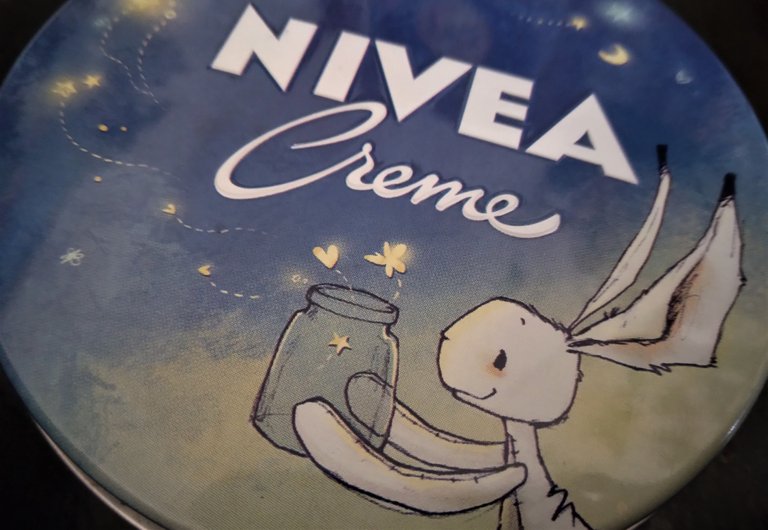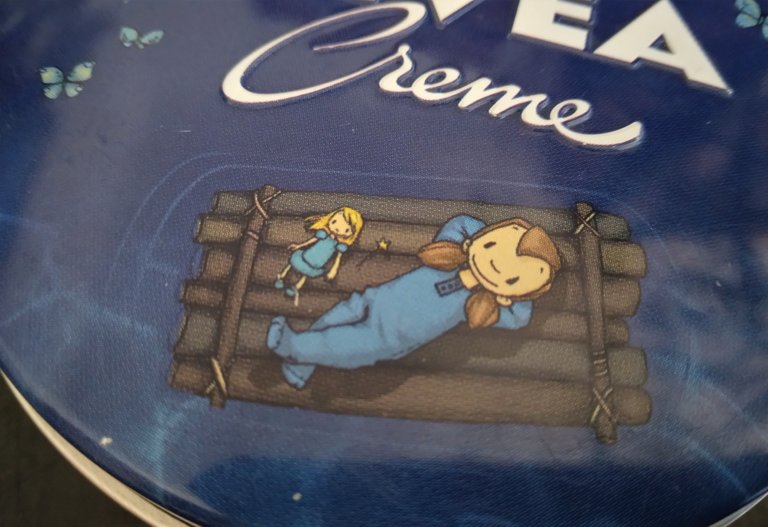 You may wonder, what the next thing is?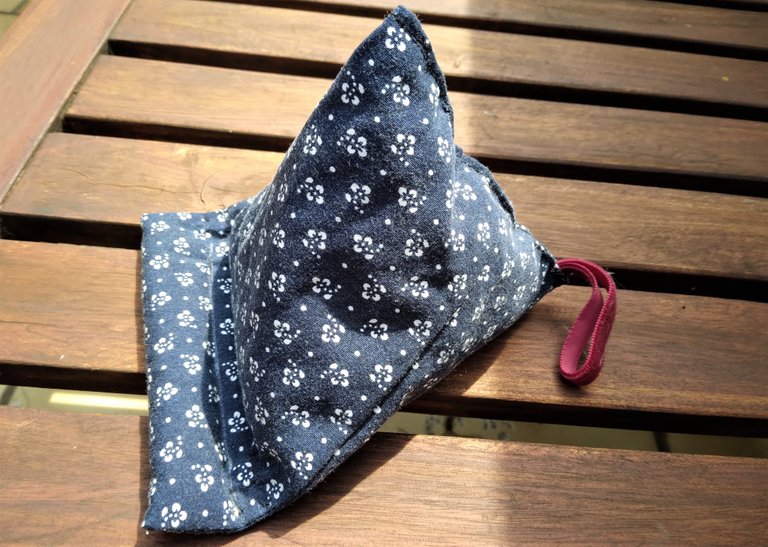 A little smartphone seat, a friend once made for me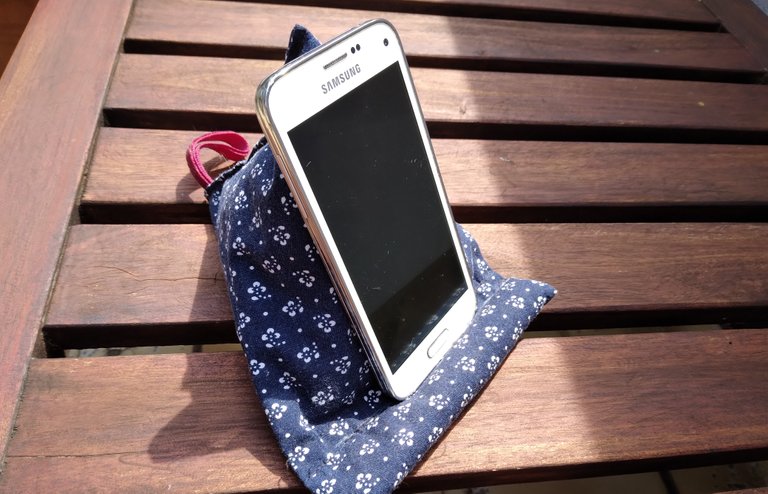 Memory to a holiday in South France, a perfume from one of the famous perfume manufacturers, you can find in provence. Althoug the little box is empty now, it still has this wonderful fragrance inside
Erinnerung an einen wunderschönen Urlaub in Südfrankreich, ein Parfum einer der berühmten Manufakturen der Provence. Obwohl die kleine Box leer ist, riecht sie immer noch traumhaft gut.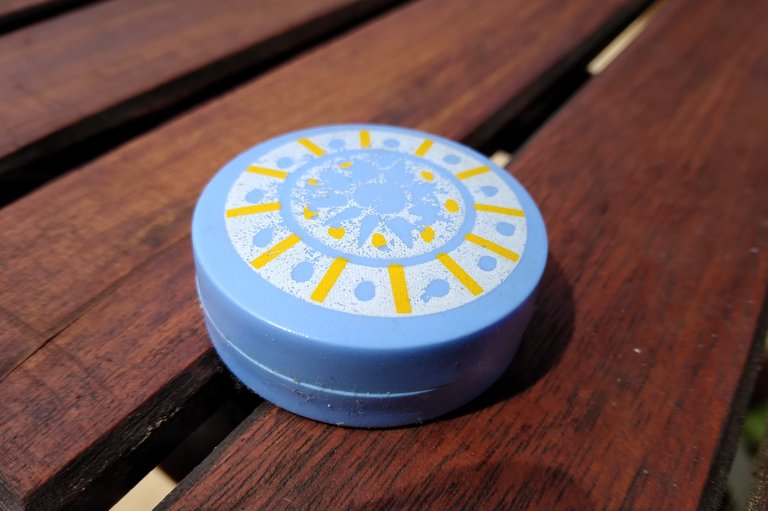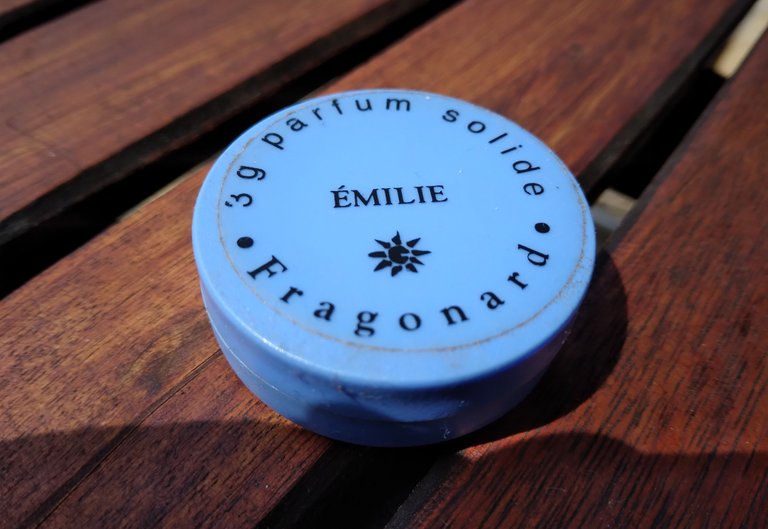 of course.. colored pencils :-)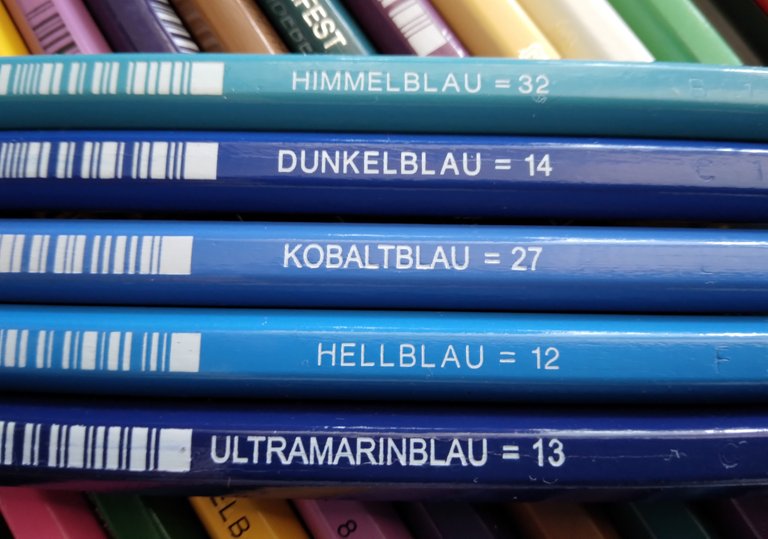 That my car is blue, we have had that before. Today, however, it was also the reason for my slightly depressed mood, since the annual safety inspection unfortunately turned out negative :-( Now I have to look for someone to repair the rust on the entry and the brakes. No idea what that will cost, that worries me.
Dass mein Auto blau ist, hatten wir schon mal. Heute allerdings war es auch Grund für meine leicht depressive Stimmung, da die jährliche Sicherheits Überprüfung leider negativ ausgefallen ist :-( Nun muss ich jemanden suchen, der den Rost beim Einstieg und die Bremsen repariert. Keine Ahnung, was das kosten wird, das macht mir Sorgen.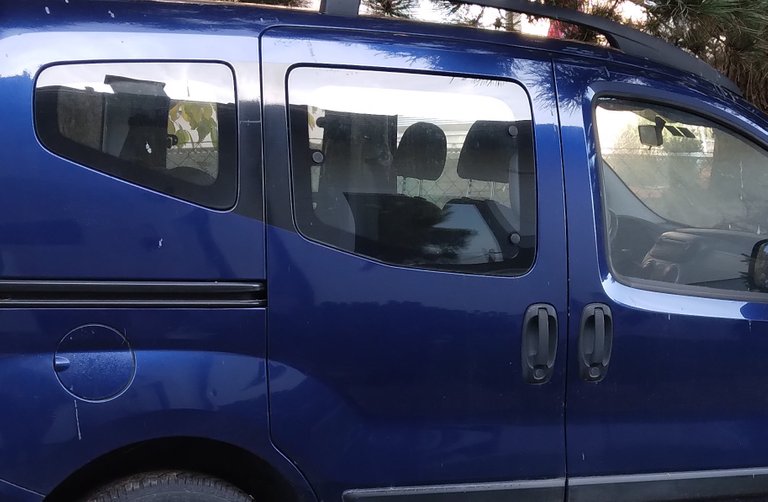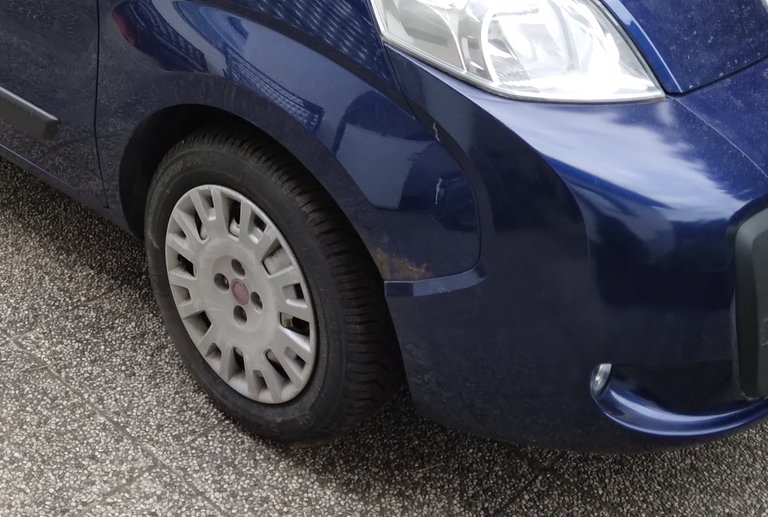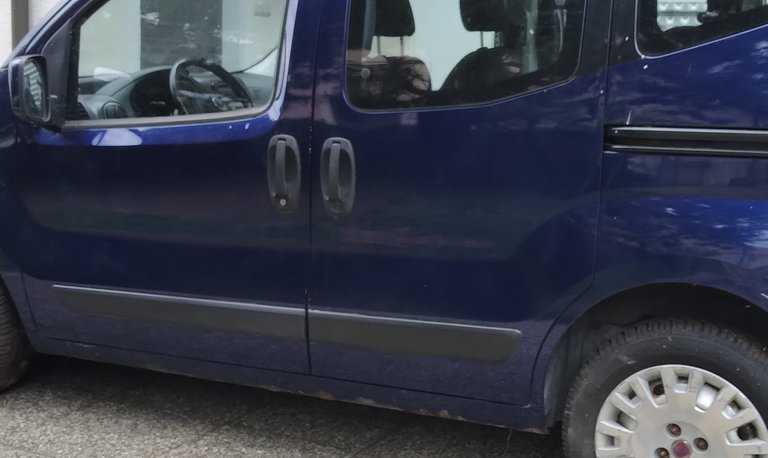 So it was good that this little booklet with wise quotes from Marcus Aurelius also has the color BLUE and thus caught my eye on the bookshelf, to steer my thoughts in another direction.
So war es gut, dass auch dieses kleine Büchlein mit weisen Zitaten von Marc Aurel die Farbe BLAU hat und mir somit im Bücherregal aufgefallen ist, um meine Gedanken in eine andere Richtung zu lenken.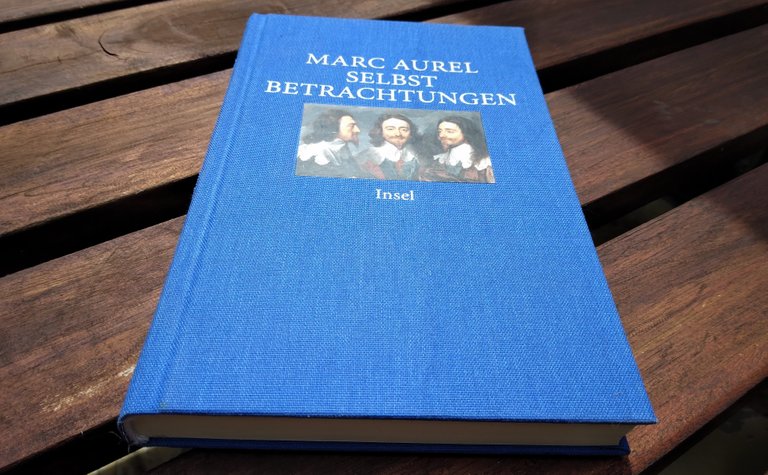 Everything is opinion and this depends on you. Then, if you wish, clear the opinion out of the way, and like the sailor who has sailed around the steep promontory, you will enter the safe bay in the calm of the lingering sea.
Alles ist Meinung und diese hängt von Dir ab. Räume denn, wenn Du willst, die Meinung aus dem Weg, und du wirst gleich dem Seefahrer, der das steile Vorgebirge umschifft hat, in der Windesstille auf länchelnder See in die sichere Bucht einfahren.
Always direct all your attention to the present, be it a view, an action, or an expression; otherwise it wont serve you. You would rather become good tomorrow than be good today.
Richte Deine ganze Aufmerksamkeit immer auf das Gegenwärtige, sei's eine Ansicht, eine Handlung oder ein Ausdruck; sonst geschieht dir ganz recht. Du willst lieber erst morgen gut werden, als es heute schon zu sein.
(Both Quotes from "Self-Reflections" by Marcus Aurelius)
This was my blue mood Friday post for the #colorchallenge

beebers crazy advent calendar - day 2
Until Christmas I will choose one daily winner from the comments on my advents calendar post of the previous day. (8pm CET the next day after the posting day) The one comment that I love the most, that makes me smile, that was very interesting or whatever pleases a woman like me at that moment ;-)
Bis Weihnachten werde ich jeden Tag einen Gewinner aus den Kommentaren auf meinen Advents Kalender Post des vorigen Tages auswählen. (20h MEZ am nächsten Tag nach dem Posting Tag) Der eine Kommentar, den ich am meisten liebe, der mich zum lächeln bringt, der sehr interessant war oder wonach auch immer einer Frau wie mir in diesem Moment der Sinn ist ;-)
There have been 8 comments on day 1 from:
@mein-senf-dazu @mypathtofire @treefrognada @ynwa.andree @eddwood @karizma @brando28 @music-nature
I totaly forgot how difficult it is to choose one every day. But there was ONE comment wich made me laugh! Imagine, you get a chocolat advent calendar and the first day of December your little sister opens yours and hers. ALL windows and eats ALL the 48 peaces of chocolat?
So I think @treefrognada is the well deserved winner! 1 HSBI and 100 ecency points will be sent soon.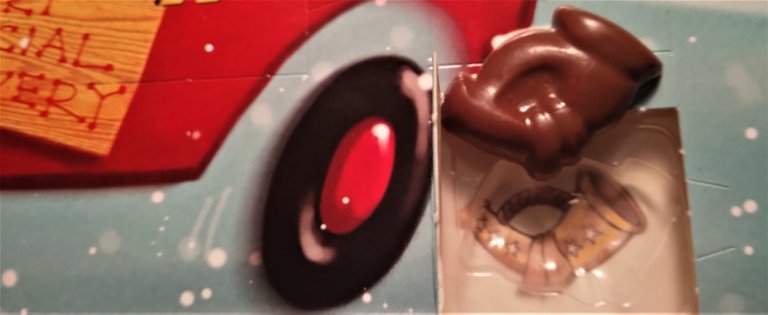 This was December 2 and you have roundabout 21 hours time for a comment to participate :-) Yours, B.
---
all photos by @beeber
Marc Aurel Quotes out of the german book "Selbstbetrachtungen" insel Taschenbuch