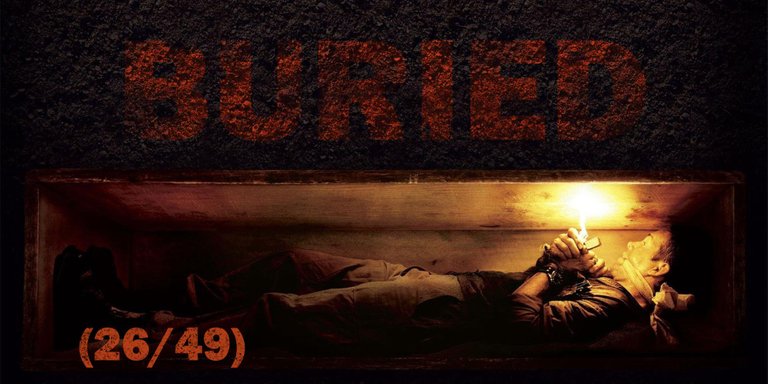 I have a terrible Idea. This movie is entirely in a coffin with only one character. 90 minutes seeing only one background and one actor and that's not boring. I'm going to write this entire review in one text without any blank. That's gonna be a mess, don't care I'm an artist you know.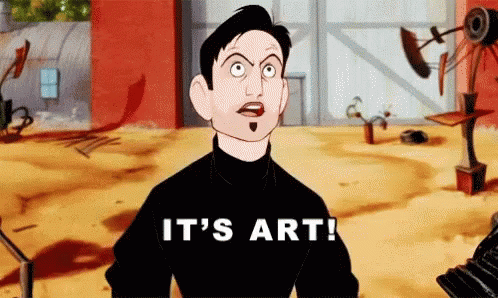 This is an absolutely good movie.
I remember exactly how I discovered this movie. When I wanted to join a cinema school, there was few steps to be able to. Having enough money, a test and an interview. The money thanks to my parents it was ok, the test, I don't have a lot of culture but I nailed it and then the interview.. 🙄
I arrived and started to talk with the school's co director and as with each new person I met, in less than 10 minutes I start to mention Ryan Reynolds in the conversation, that was sad because he was realizing I was a blockbuster viewer while most of the student are more fans of author movies, way more artistic than a Deadpool. So he asked me which of his movies I liked the most, I don't remember my answer but then he mentioned buried saying it was actually good. So few days after realizing someone working in that world said to me RR made an actually good movie. That was unusual enough to make me watching it with a lot of expectation.
I've not been disappointed at all ! 😲
The people behind it are really impressive. They made it possible to be watching only one guy in a coffin for one hour and a half and that's absolutely not boring and really entertaining !
I don't Know if you already saw some other movies like that, but that's a genre which actually exist, it's not the only movie like that. To mention just few others there is alse Locke 🚗 with Tom Hardy and Oxygen a Netflix film with Mélanie Laurent. I did not see the last one but in both of the others, there is one major accessory in that movies.
The Phones
The characters are alone and can't really move, so they are forced to do something and never be really inactive. In Buried his movements are constrained by the coffin pretty thin and in Locke he's driving so he can't do anything neither. The phones are a good way to do. Almost 80% of both of the movies could be just an audio fiction. They are not doing so much things which really need to be seen. But they are doing well when they have so much shots which are almost all the same just turning around the character. Here the acting changed everything and is the mail focus of the movie.
Having everything in real time really makes it even more realistic than any other movie. We have all the feelings the characters are having, all their fears and moments of joy or hope. That's why I think I felt way more implicated into the movie, it really makes like it was a true story.
If I had just few words to say about that movie. You should watch it pretty fast and try your best to forget the end to be able to watch it again someday.

My Current CINE Stake :
5 023
---
This is the list of the movies I'll review in the challenge :

Join me on Noise.cash and read.cash and earn BCH for your posts and comments. Stake your earnings on Nexo and earn up to 8% APY in dividends.

Join me also on Publish0x
The website that rewards both readers and authors with ETH and ERC-20 tokens

Share your unused bandwidth and get paid for that with Honey gain