This publication was also writen in SPANISH and PORTUGUESE.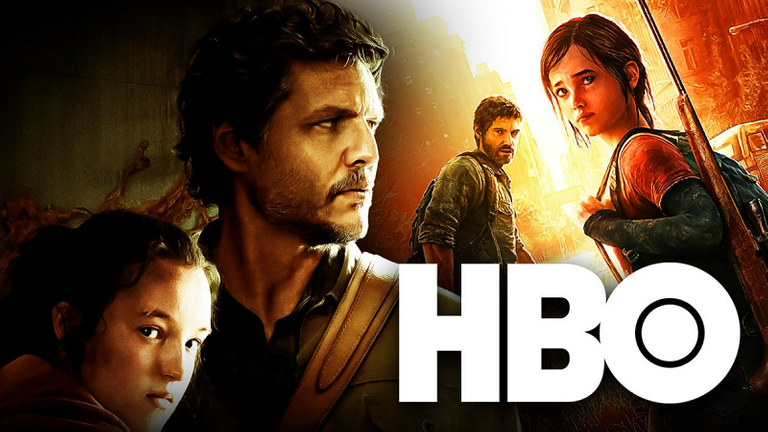 The Direct
HBO is a TV channel traditionally known for betting on projects with controversial or minimally interesting themes to the point of creating a high level of curiosity in its viewers. Year after year, new projects arrive bringing new ideas and different types of approaches, within a challenging spectrum because the production level is always the best possible. This is a registered trademark, which is unlikely to be modified.
One of the most recent examples, and which is already a great success, is the adaptation of the video game The Last Of Us. The TV series is an undisputed success with critics, as well as with the public. Since its first episode, this project has been catching the attention of more and more people and making the audience increase with each episode (and obviously, bringing more money to HBO). The context of the project is excellent and this is a true example of adaptation.
It's been a long time since I've seen anything like it in relation to projects that are adapted from video games to the small screen with such incredible production refinement. The attention to the smallest details (from the sets, costumes, editing scenes and sounds and other technical aspects) is notoriously visible, but beyond all that, what has most called my attention is the script, which is very well written . The immersive level of the plot is surreal, and increasingly captivating.
This adaptation is a true example of how these types of projects should be done and serves as an inspiration for other TV stations (which, by the way, have already tried to deliver something minimally decent... but failed miserably) to learn this lesson. Screenwriters Neil Druckmann and Craig Mazin have shown an undeniable level of excellence and the result is a work full of conviction about what he is and what he will be.
---
Asi es como se hace.
HBO es un canal de televisión tradicionalmente conocido por apostar por proyectos con temas controvertidos o mínimamente interesantes hasta el punto de crear un alto nivel de curiosidad en sus espectadores. Año tras año llegan nuevos proyectos trayendo nuevas ideas y diferentes tipos de enfoques, dentro de un espectro desafiante porque el nivel de producción es siempre el mejor posible. Esta es una marca registrada, que es poco probable que se modifique.
Uno de los ejemplos más recientes, y que ya es un gran éxito, es la adaptación del videojuego The Last Of Us. La serie de televisión es un éxito indiscutible de crítica, así como de público. Desde su primer episodio, este proyecto ha ido llamando la atención de más y más personas y haciendo que la audiencia aumente con cada episodio (y obviamente, trayendo más dinero a HBO). El contexto del proyecto es excelente y este es un verdadero ejemplo de adaptación.
Hacía mucho tiempo que no veía algo así en relación a proyectos que adaptan los videojuegos a la pequeña pantalla con un refinamiento de producción tan increíble. Se nota notoriamente el cuidado por los más mínimos detalles (desde los decorados, el vestuario, el montaje de escenas y sonidos y demás aspectos técnicos), pero más allá de todo eso, lo que más me ha llamado la atención es el guión, que está muy bien escrito. El nivel inmersivo de la trama es surrealista y cada vez más cautivador.
Esta adaptación es un verdadero ejemplo de cómo se deben hacer este tipo de proyectos y sirve de inspiración para que otras televisoras (que, por cierto, ya intentaron entregar algo mínimamente decente... pero fracasaron estrepitosamente) aprendan esta lección. . Los guionistas Neil Druckmann y Craig Mazin han demostrado un nivel de excelencia innegable y el resultado es una obra llena de convicción sobre lo que es y lo que será.
---
É assim que se faz.
HBO é uma emissora de TV tradicionalmente conhecida por apostar em projetos com temáticas polêmicas ou minimamente interessantes a ponto de criar um alto nível de curiosidade nos seus telespectadores. Ano após ano, novos projetos chegam trazendo novas ideias e diferentes tipos de abordagens, dentro de um espectro desafiador porque o nível de produção é sempre o melhor possível. Isso é uma marca registrada, que dificilmente será modificada.
Um dos exemplos mais recentes, e que já é um grande sucesso, é a adaptação do vídeo game The Last Of Us. A série de TV é um incontestável sucesso de crítica, e também de público. Desde o seu primeiro episódio esse projeto vem chamando à atenção de cada vez mais pessoas e fazendo com a audiência aumente a cada episódio (e obviamente, trazendo mais dinheiro para a HBO). O contexto do projeto é excelente e esse é um verdadeiro exemplo de adaptação.
Há muito tempo eu não assistia nada parecido em relação a projetos que são adaptados de vídeo game para as telinhas com um requinte de produção tão incrível. Os cuidados aos mínimos detalhes (desde os cenários, figurinos, edição de cenas e sons e demais aspectos técnicos) são notoriamente visíveis, mas além de tudo isso, o que mais me tem me chamado à atenção é o roteiro, que é muito bem escrito. O nível imersível da trama é surreal, e cada vez mais cativante.
Essa adaptação é um verdadeiro exemplo de como esses tipos de projetos devem ser feitos e serve de inspiração para que as outras emissoras de TV (que aliás, já tentaram entregar algo minimamente decente... mas falharam miseravelmente) aprendam essa lição. Os roteiristas Neil Druckmann e Craig Mazin vem mostrando um nível de excelência indiscutível e o resultado disso é um trabalho repleto de convicção sobre o que ele é e sobre o que ele será.