Recently I watched Ben-Hur (1959) for the umpteenth time, meaning, no idea how many times I have watched this film during my life. It is a classic film, with a great cast and crew. What prompted viewing this is an article that popped up on General Lew Wallace, the man who wrote the novel it is based on – Ben-Hur: A Tale of the Christ. Reading about Lew Wallace and his prompting to write Ben-Hur intrigued me enough to watch the movie again. Article link and research links at the end of this post.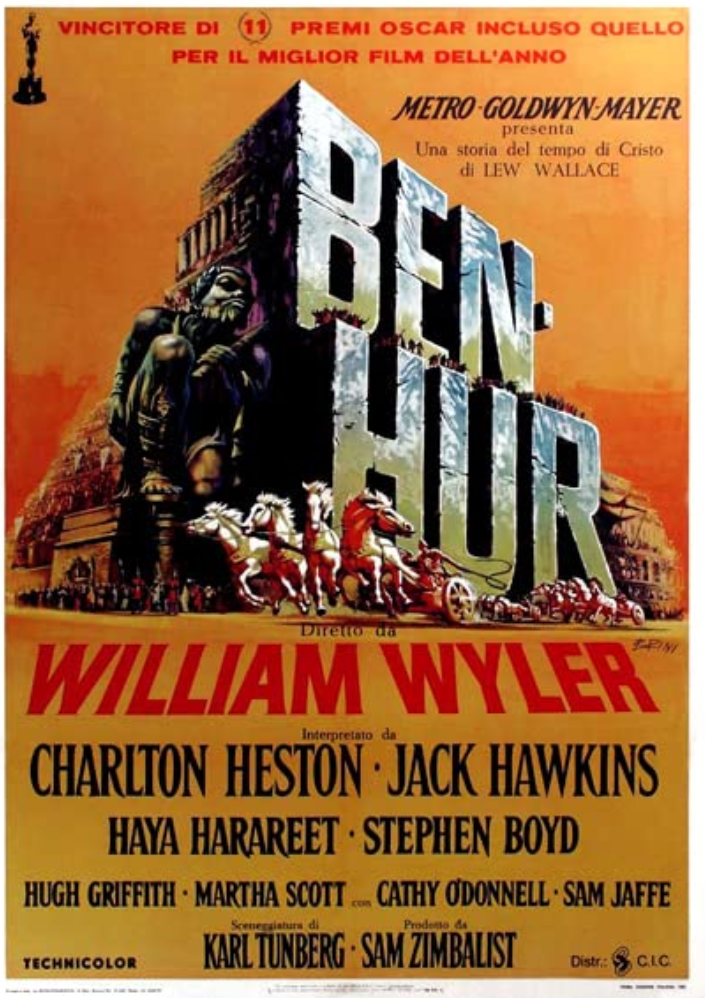 Movie Poster for Ben-Hur - IMDB
Ben-Hur is the story of Judah Ben-Hur (Charlton Heston), who is wrongfully condemned to the galleys, and desiring revenge for the wrongs done to himself and his family by his closest childhood friend, Messala (Stephen Boyd), and also of redemption, healing (of the spirit as well as the body) and faith.
The cast of this film not only includes the aforementioned Heston in one of his best known roles (and there isn't enough time in one article to cover them all, but a couple of additional high points includes The Buccaneer with Yul Brynner and The Planet of the Apes), and Boyd (also familiar from The Bravados with Gregory Peck), but also the magnificent Jack Hawkins (The Bridge on the River Kwai, and working again with Boyd on Shalako with Sean Connery) as Arias, who adopts Judah as his son; and featured Haya Harareet as Esther, Harareet having passed away early in 2021. Directed by William Wyler with screenplay by Karl Tunberg, a powerful score by Miklós Rózsa, and many other talented people working both behind and in front of the camera.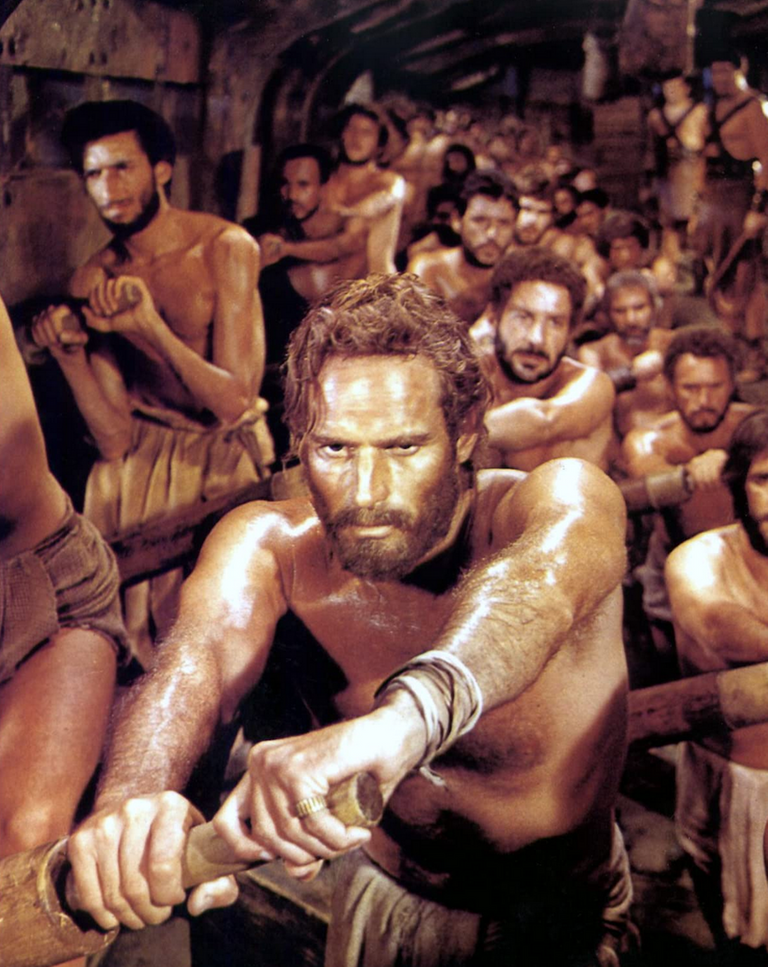 Heston at the oars of a Roman Galley - IMDB
The section of the film where Judah is a galley slave and meets Arias for the first time is of critical importance in that it sets many wheels in motion that would eventually lead Judah back to Jerusalem by way of a tremendous Naval battle and time spent in Rome.


Heston with Jack Hawkins (Arias) - IMDB
During the chariot race, Heston's facial expressions play a gamut of emotion, displaying courage, at times rage, and frequently disturbed by how the race progresses, as chariot and charioteer are broken during the race. Legendary stuntman Yakima Canutt (second unit director) staged the chariot scene for the film. Canutt had significant experience in coordinating stunts and developed many stunt techniques during the course of his career that are still used today. FYI = Canutt made a lot of "B" movies in the '30s where he frequently played the heavy.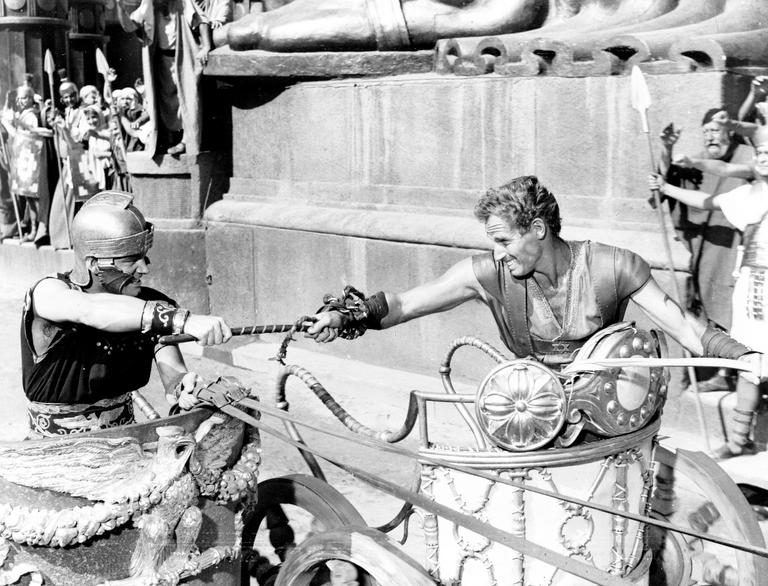 Boyd and Heston during the Chariot Race - IMDB
In my opinion one of the most powerful scenes in the movie is Messala's death scene, when Judah confronts Messala for the last time. Messala, his body bloodied and broken, lay on death's bed, and in his final words reveals a fact hidden from Judah – Judah's mother and sister still live. It is a riveting scene, full of emotion from both Heston and Boyd.
From there the film turns to reuniting Judah with his family, and seeking a young Rabbi who proves to be Jesus, and who has been sentenced to death.
Ben-Hur is a complex film, so much so it is hard to do it justice in a short article. Not having read Wallace's novel, it is impossible to compare it to the film, however it is now on my reading list. I have listed sites used for researching this article, and there is a lot more information contained therein for those interested.
Thanks for stopping by,
Research Notes:
Article on General Lew Wallace – it covers a great deal about the man who wrote Ben-Hur: A Story of the Christ.
Ben-Hur on wikipedia and IMDB
Yakima Canutt on wikipedia