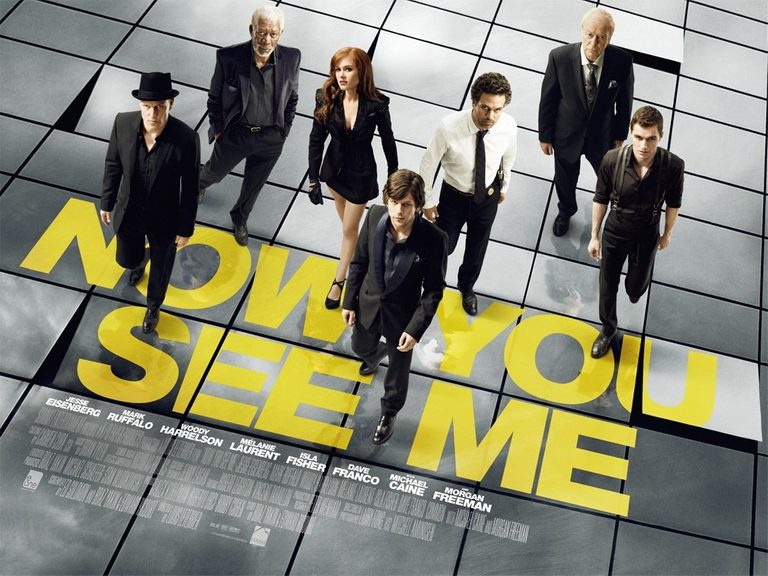 source
Hi guys, how are you all? I hope you are doing well. Friends the movie I am going to talk about today is a hot movie it is one of the most famous movies in Hollywood released then this movie created a buzz all over the world I have seen the movie before and suddenly I wanted to watch it so I saw and thought today I am my Let's share some things about this movie with friends.
Friends, we who are movie lovers, how many types of movies do we watch, some like action movies, some like thriller-type movies, some like romantic movies, and some like mission-type movies. This movie is one of them, the reason why I am giving examples of the movie so strongly is that I have heard from many people who like this movie.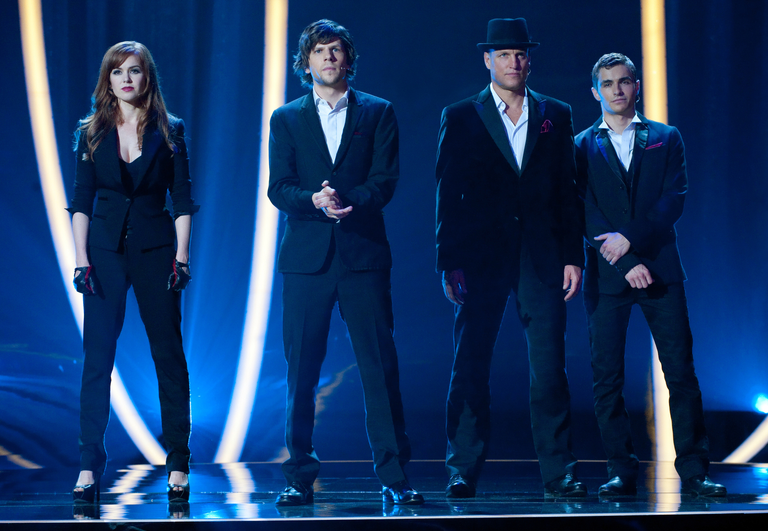 source
At the beginning of this movie it is shown that a magician fools the gallery audience with his card magic and everyone is shocked to see the magic of his card, then another magician comes, she is a girl. Magicians impress everyone by showing their magic but they are followed by one no one can say who but he selects all four for his work, the start of the movie is so great that from the very beginning, the movie is so engrossing that I can tell you the language. I can't because if the beginning of the movie is so great then every person will have the same curiosity about what is inside the movie and the way the director has presented the movie from the beginning to the end is very rare.
Several people have worked as main artists in this movie, some have done less, and some have done more. From where he has worked, such as cameraman or choreographer, or the location or set of the movie that he has selected, it can be said that it is an extraordinary combination.


source
Especially from the beginning to the end of this movie, you will feel a tension inside you which is very rare movie that I can feel in this movie I don't know if you will agree with me but yes those of you who have seen the movie will agree with me because this movie From the beginning to the end is meant in a different way, especially towards the end of this movie there was curiosity or was so unresolved that it was not clear where the end would be. This is the quality of a director who only knows how to present his story.
Friends if you want to tell me about this movie then it is one of the best movies on my favorite list those who have seen this movie will agree with me the way I appreciated it maybe or they will appreciate it better than me and those who haven't seen the movie I will tell you After watching this movie you will get a different feeling about the movie and hope you will like this movie very much.