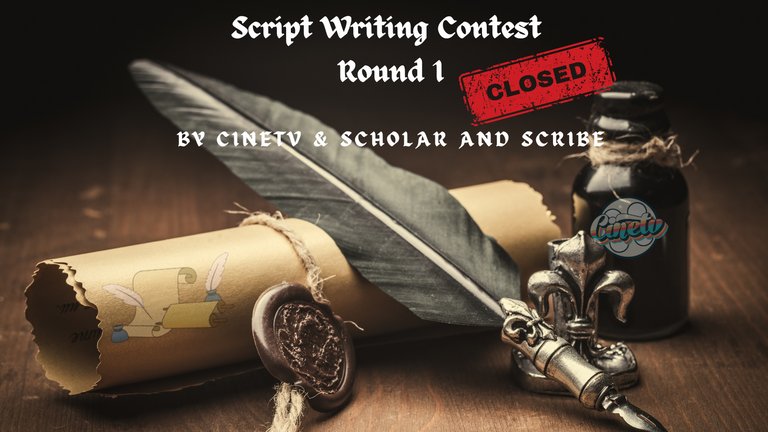 Image created in Canva Pro
Round 1 is officially closed!
As you all know, we extended round one because we felt there was not enough time to get the contest started and with all things new, people often need to look around a bit longer before they make the dive and join. This is perfectly fine and we just gave everyone an extra week, resulting in a few more entries, so that worked out! Now we will need a few days to read them all, because most of the entries have been marked as seen, but not evaluated yet so that we can compare the entries all together. Don't worry if we didn't leave you anything more than a simple vote, this says nothing about your entry!
The valid entries for round 1:
Here's a list of the entries (in a random order) that were submitted within the deadline. I don't think there's someone we missed but of course we are just human, tag us if we made an error so we can fix that!
https://peakd.com/hive-121744/@fantom22/a-mystery-story
https://ecency.com/hive-121744/@nbarrios67/script-writing-contest-for-the
https://peakd.com/hive-121744/@misslasvegas/prop323-contest-round-1-the-characters
https://peakd.com/hive-121744/@chacald.dcymt/prop-232-contest-round-1
https://peakd.com/hive-121744/@wrestlingdesires/prop-232
https://peakd.com/hive-121744/@neiraurdaneta/prop232-in-search-of-the
What's next?
Now we will take a few days to read them and a few judges will give their thoughts and make a top 3 list. Together we will come to a conclusion of the three winners and then it's time to announce them. This will most-likely be done on Monday or Tuesday. So please wait a few days until we're ready judging.
The next round
Once we have the winners ready, we will also give instructions for round 2, please remember that everyone can join in round 2, even if they haven't joined in round 1. The rounds are constantly open for everyone to join in on the fun. The contest will probably get more fun when we are all getting the hang of the concept, as it's currently still new to most of us. Together we will learn and aim to create something cool!
For now we wish you a lovely weekend and make sure to follow the update at the start of next week..