Oh my gosh!!!! We just made the yummiest Chocolate Muffins using a store bought vanilla muffin mix.
We had the Vanilla Muffin mix in the cupboard but we really wanted chocolate muffins. So I added 4 tablespoons of cocoa powder to the mixture.
The powdered mixture called for 2 eggs, 200ml water and 125ml oil.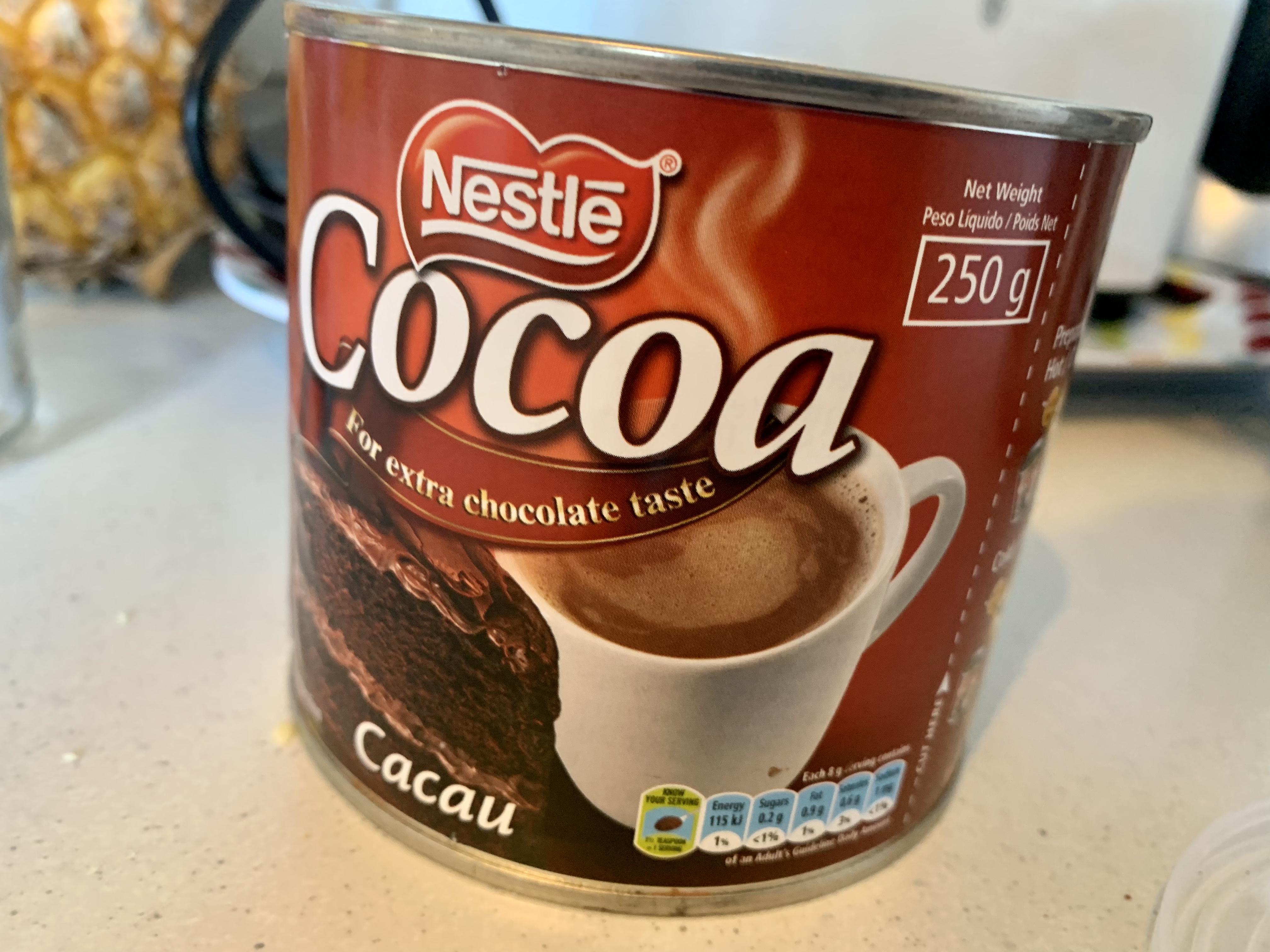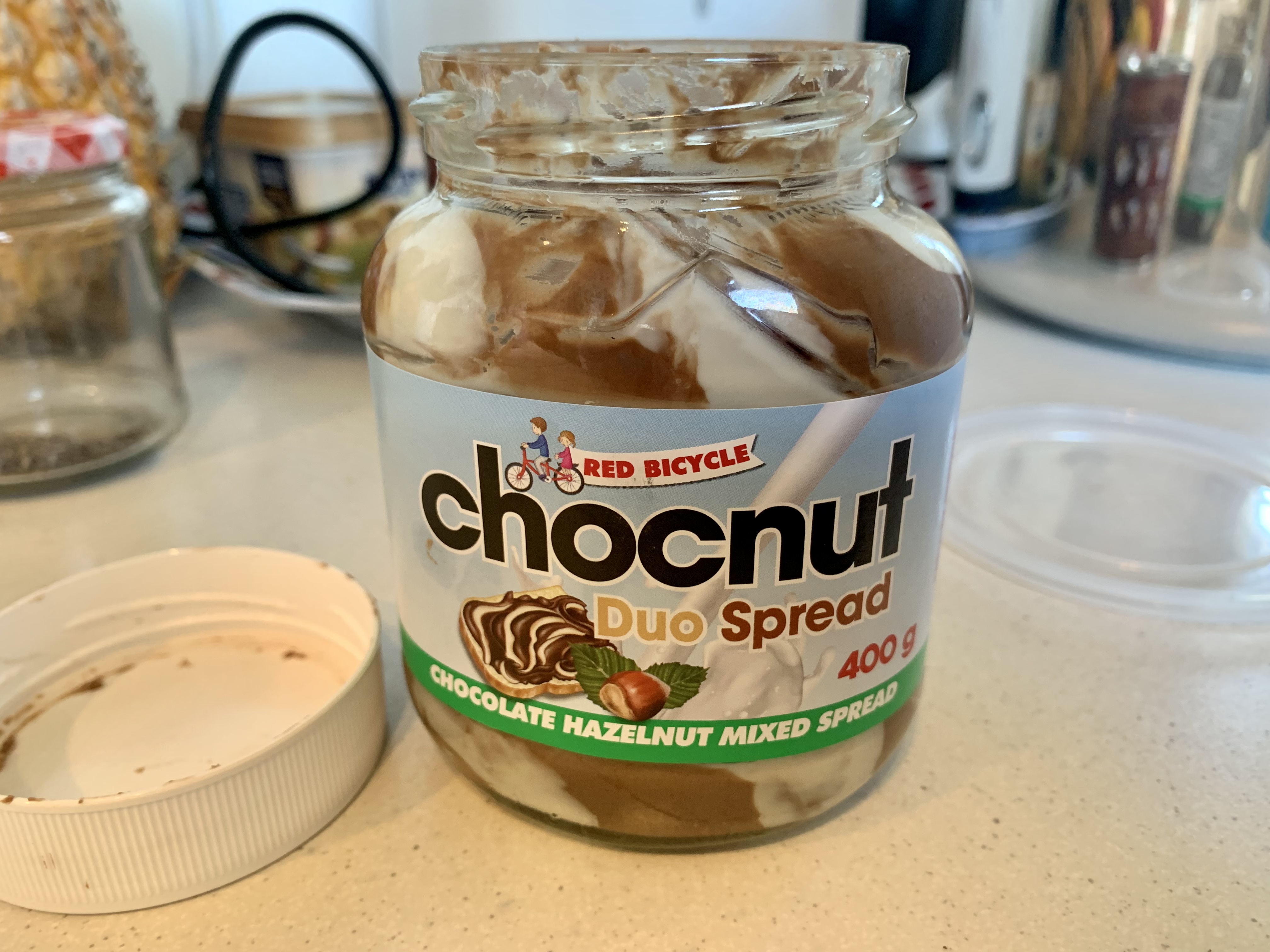 Then we had an idea to add a teaspoon of chocolate spread (like Nutella) to the centre of each muffin.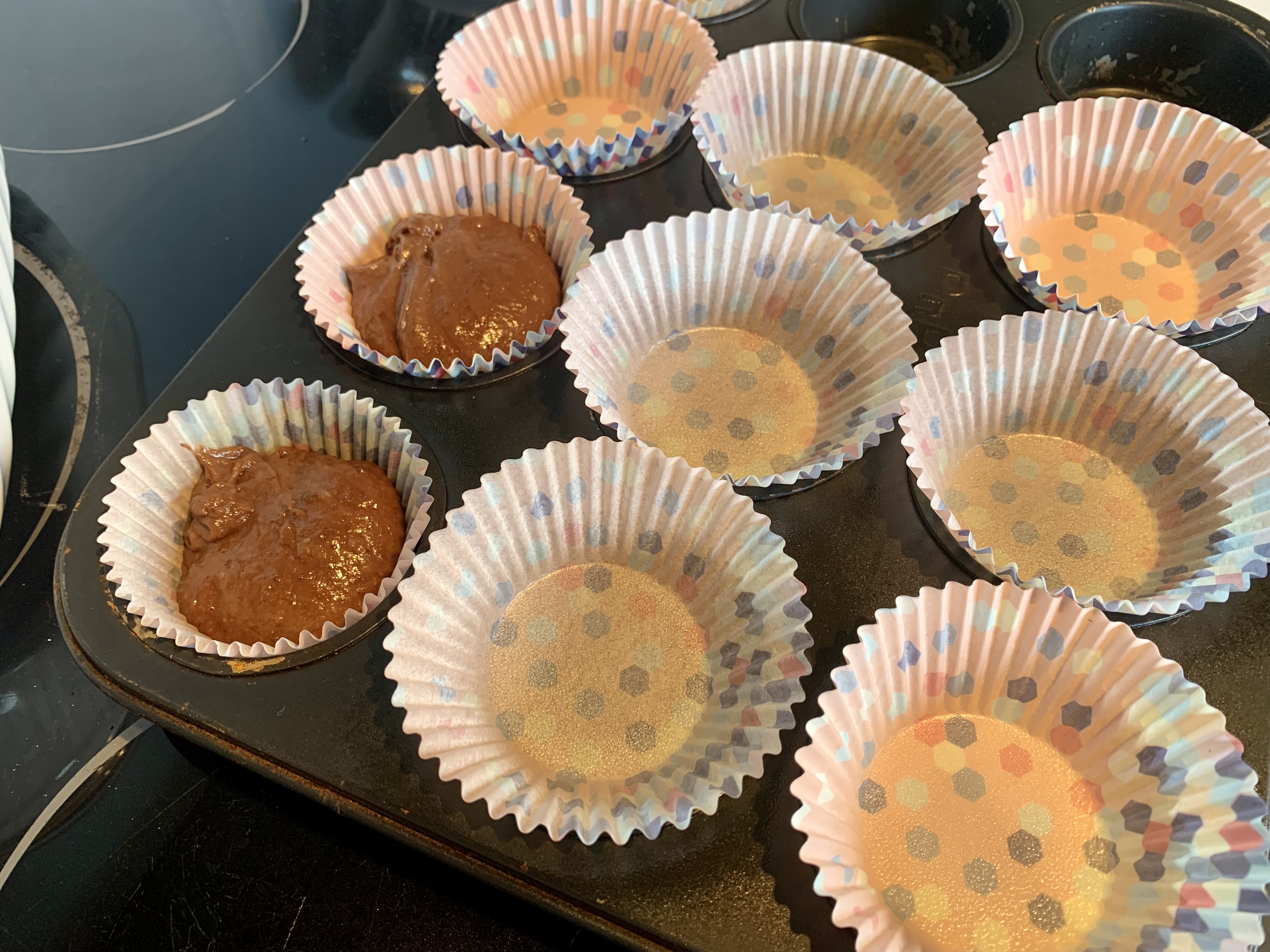 I first put 1 big tablespoon of mixture into each muffin cup.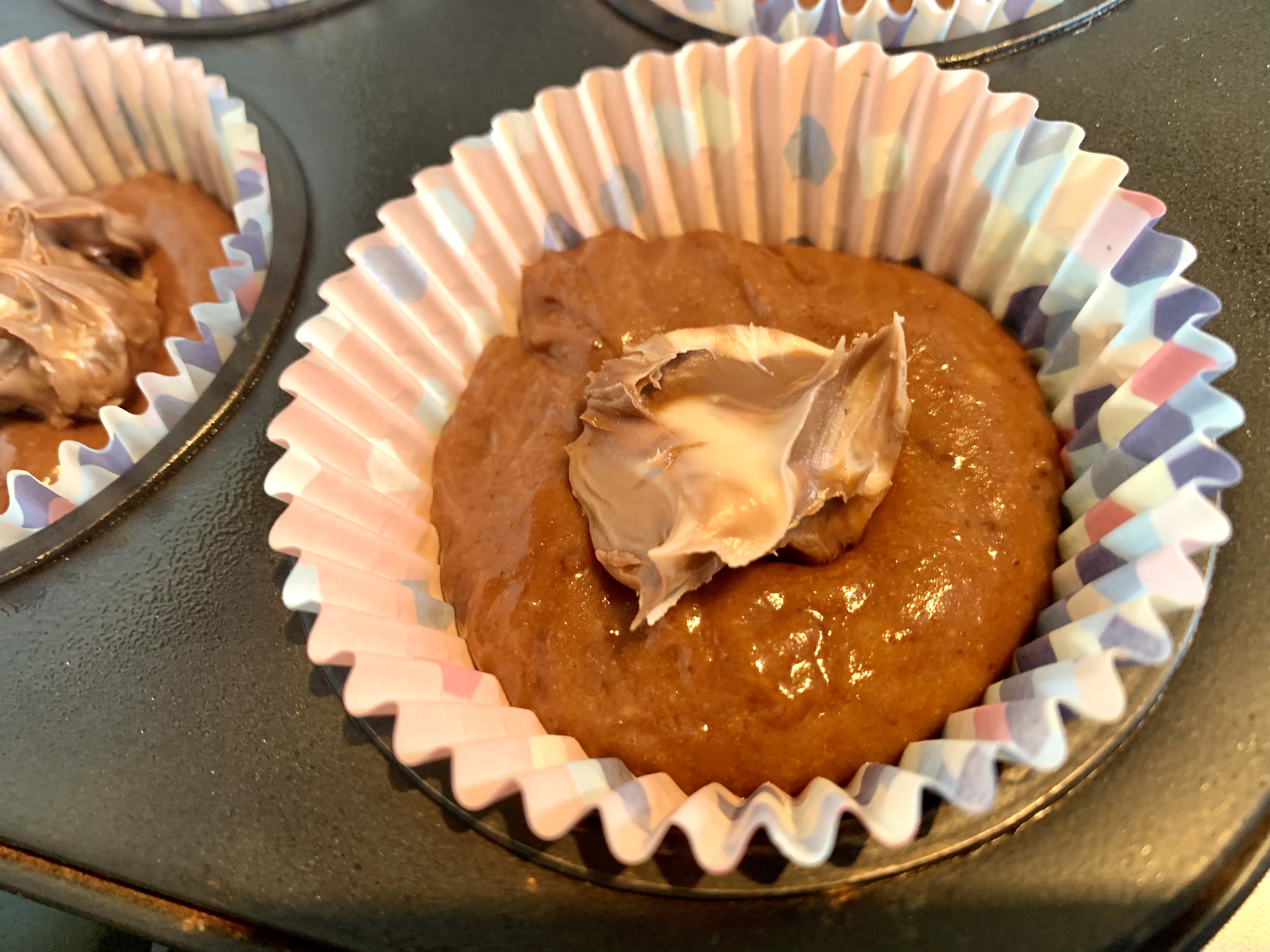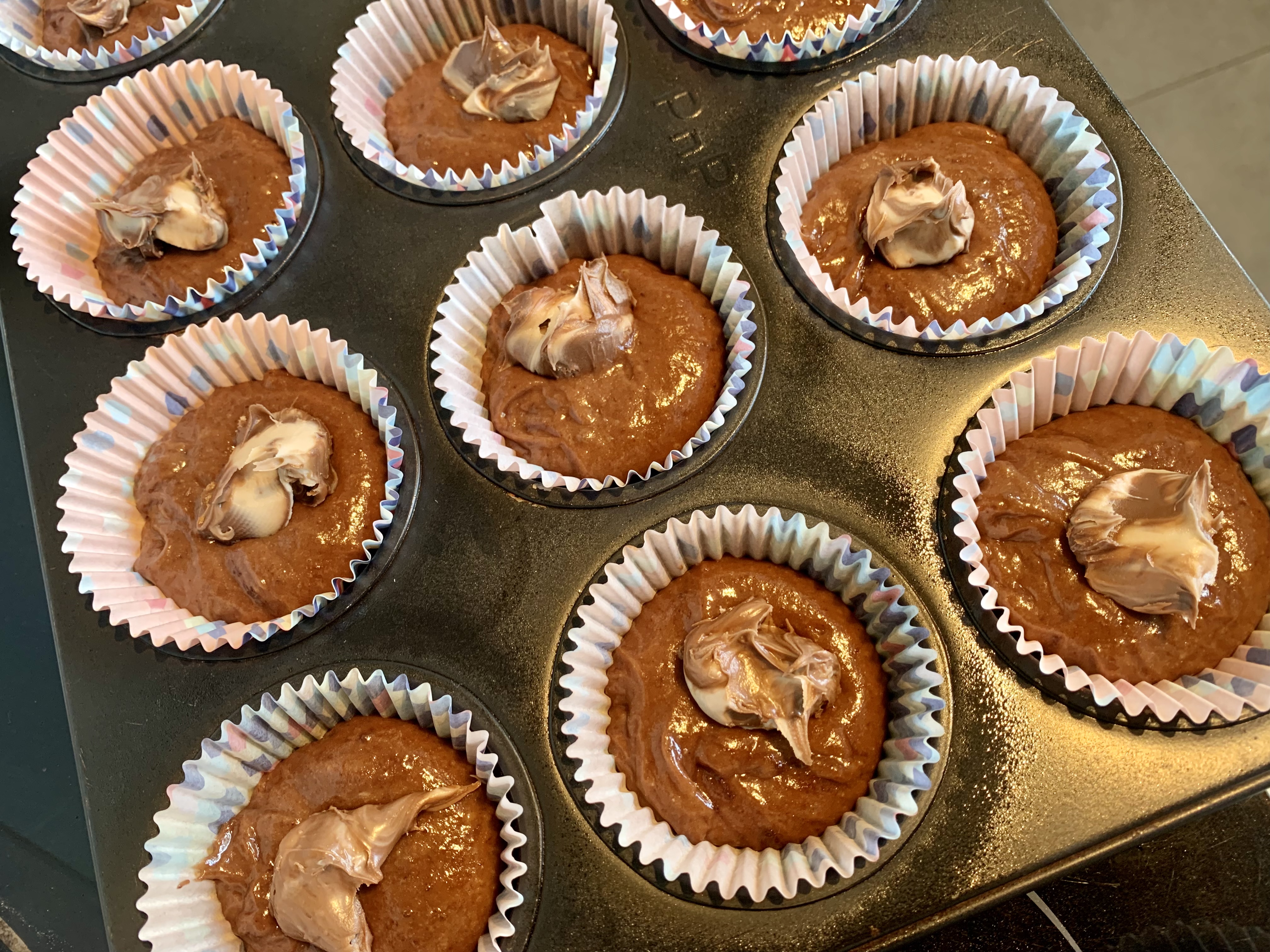 Added the teaspoon of chocolate spread.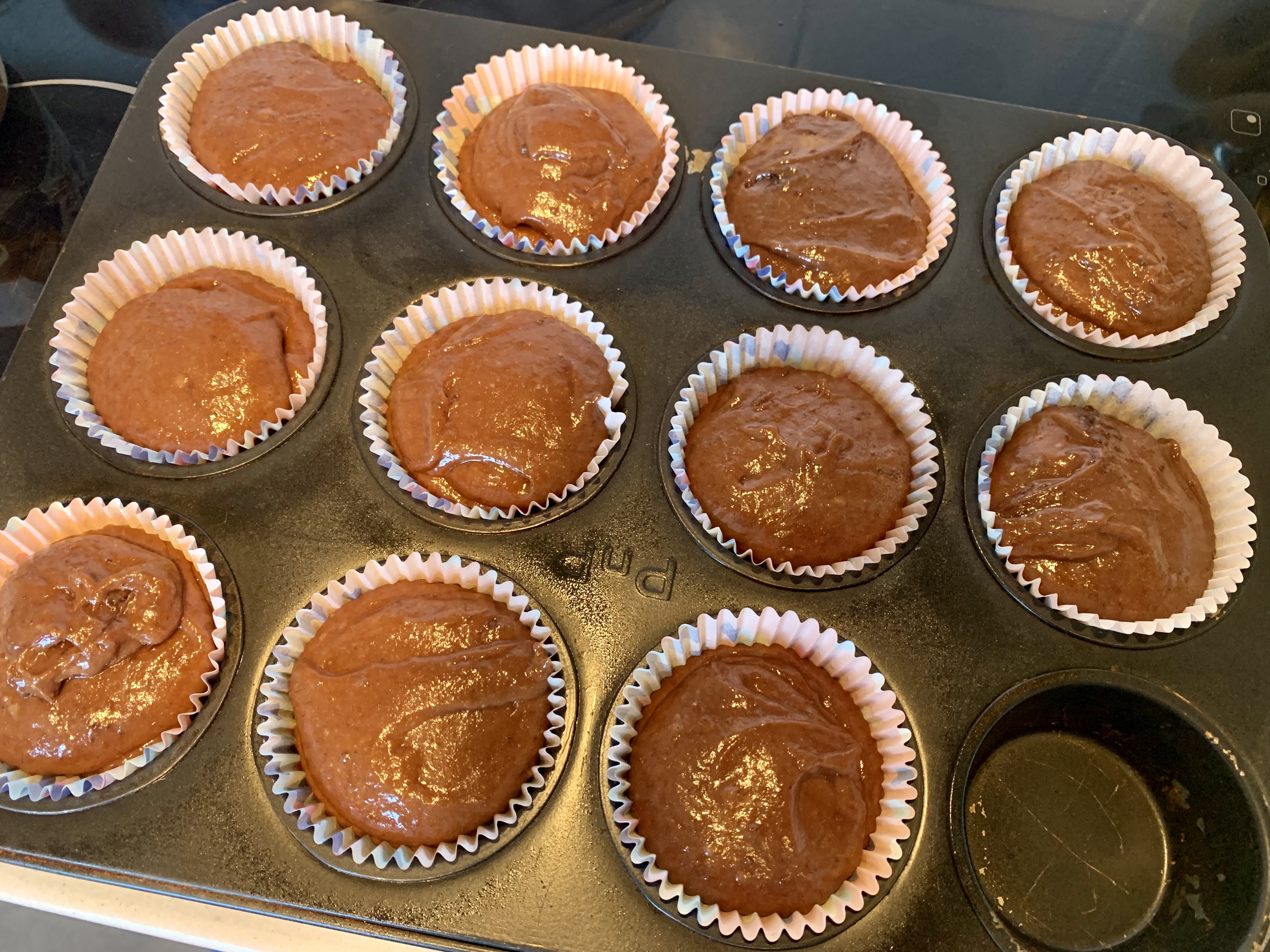 Then added another tablespoon of mixture to cover the chocolate spread.
Now they were ready to go into the oven which was 180C for 20 minutes.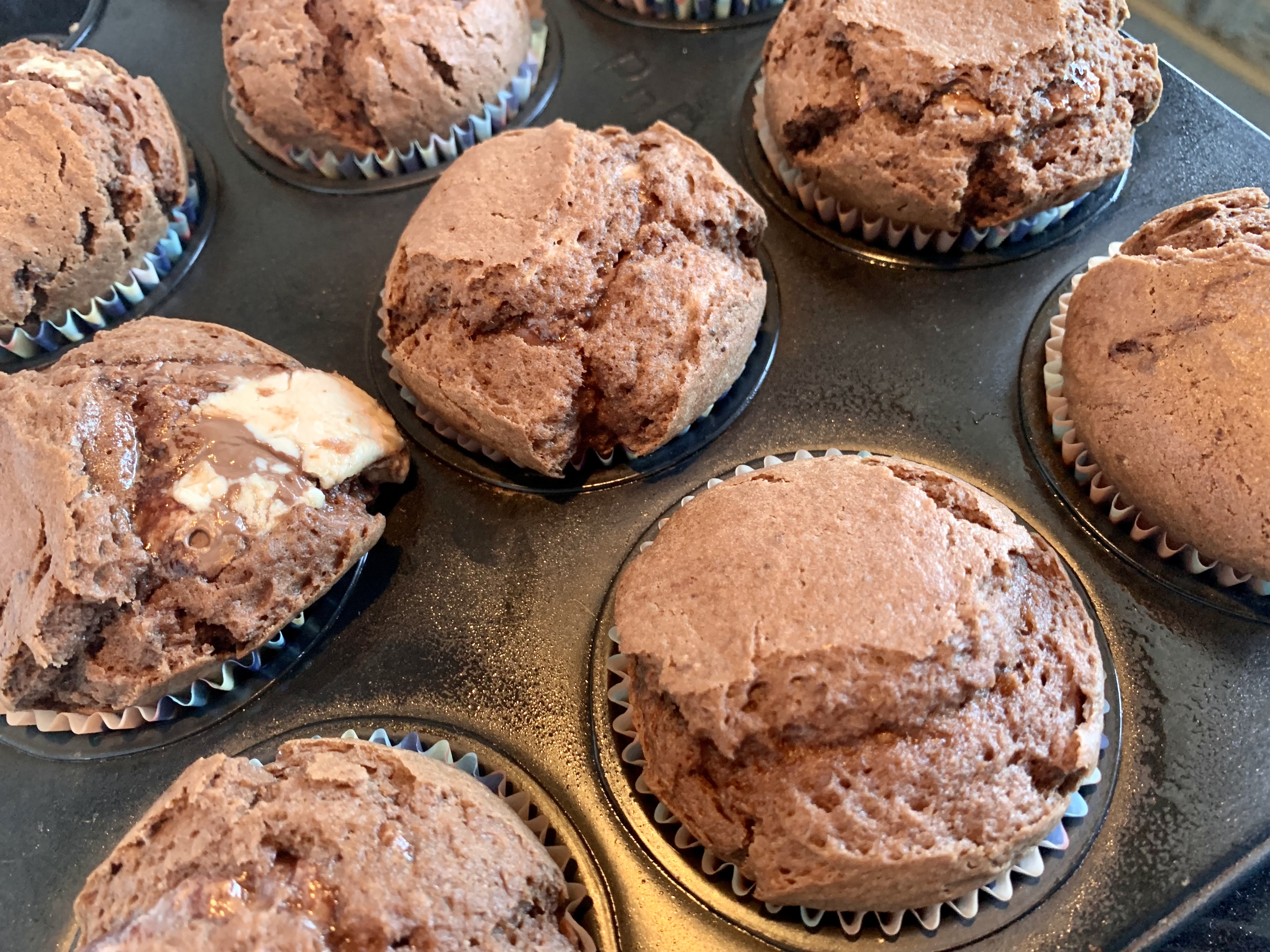 The muffins turned out wonderful with dribbles of chocolate sauce melting out of the center.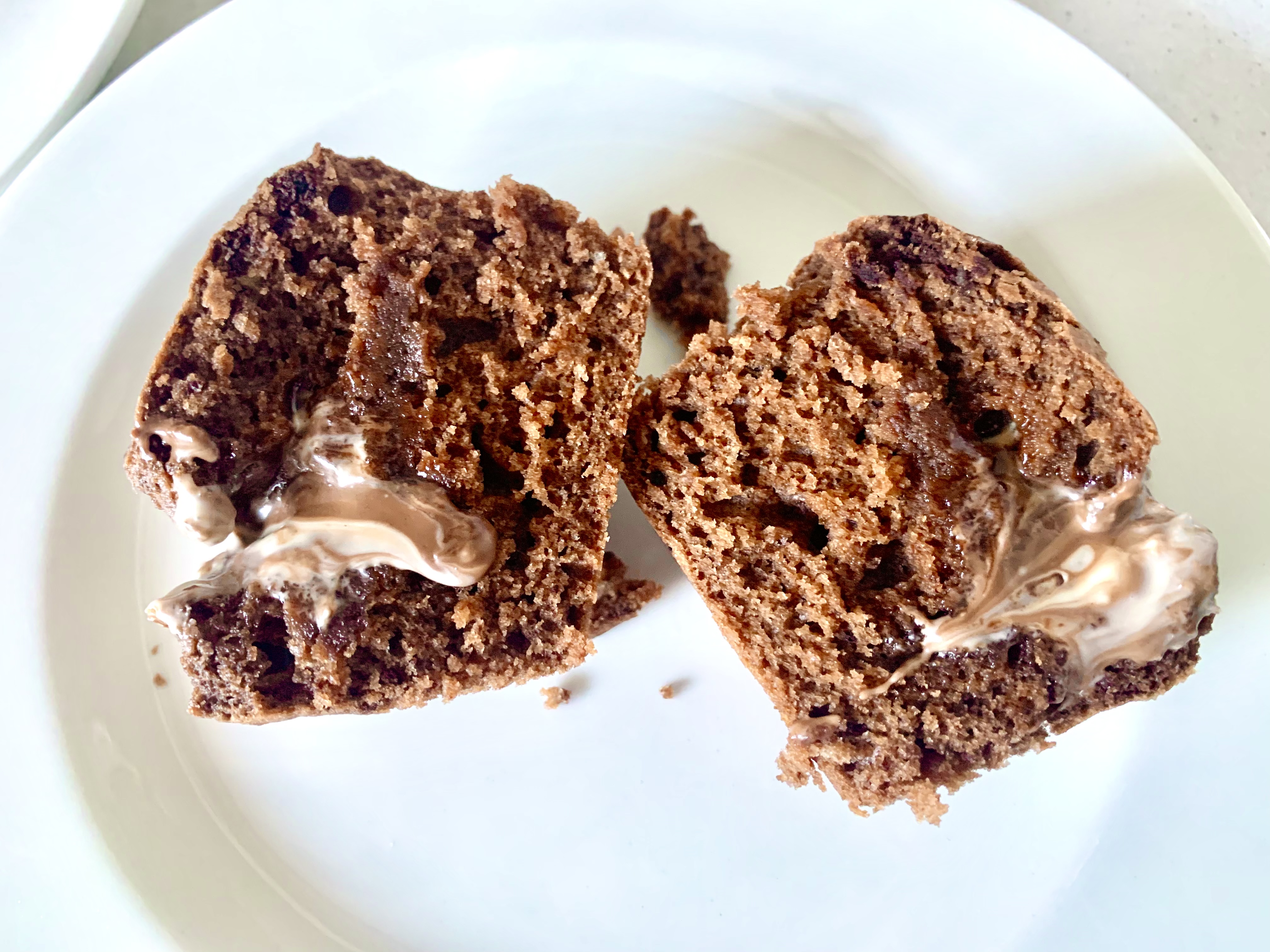 We enjoyed them with a cup of tea at the fireplace this afternoon while the weather got colder and the icy wind blew. We keep on seeing signs of Spring but it's just a tease at the moment.
Maybe we will try another twist on store bought muffin mix next week!