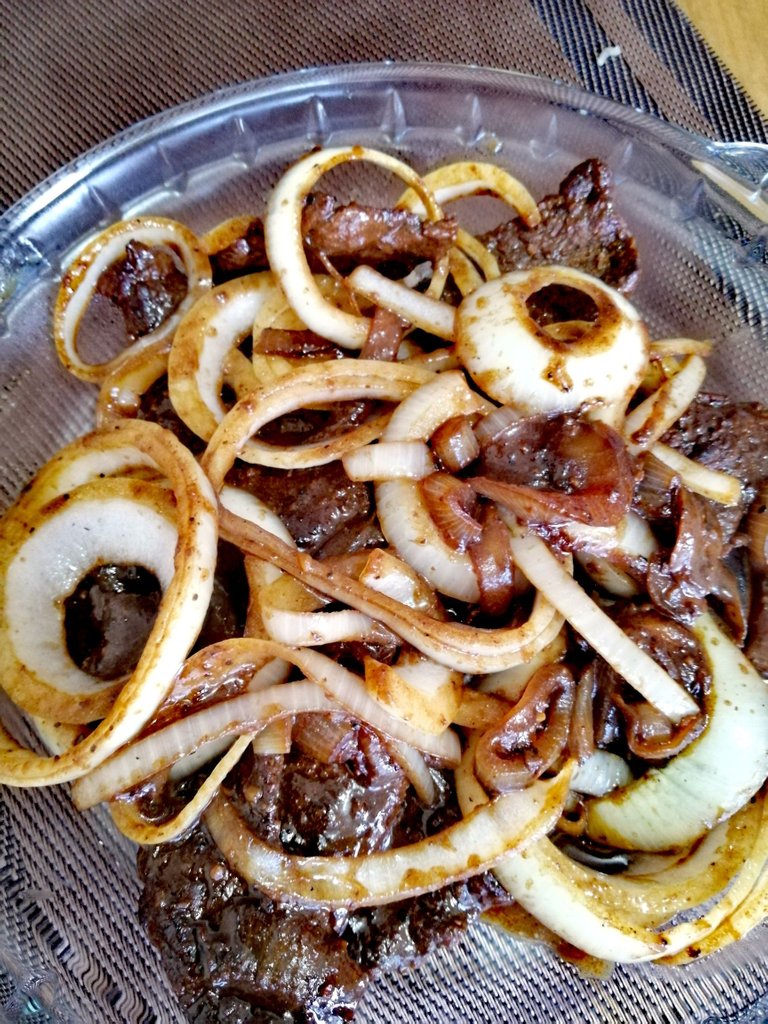 Bistek Tagalog is a Filipino adaptation of Spanish Bistec Encebollado. It literally means beef and onions .
Our country's culture is a fusion of the east and the west due to colonization hundreds of years back. As such, our tradition including food and even our local dialect has a mixture of both Spanish and American influences. A very rich culture indeed!
While most Beefsteak are grilled, this version is somewhat fried and stewed at the same time. Kinda complicated huh? Well, here's a recipe of a different style of Beefsteak!
THE INGREDIENTS
500g Beef
1 Onion
1/2 cup Soy Sauce
1 tsp Black Pepper Powder
1 Lemon (or Calamansi)
2 tsps Brown Sugar
Cooking Oil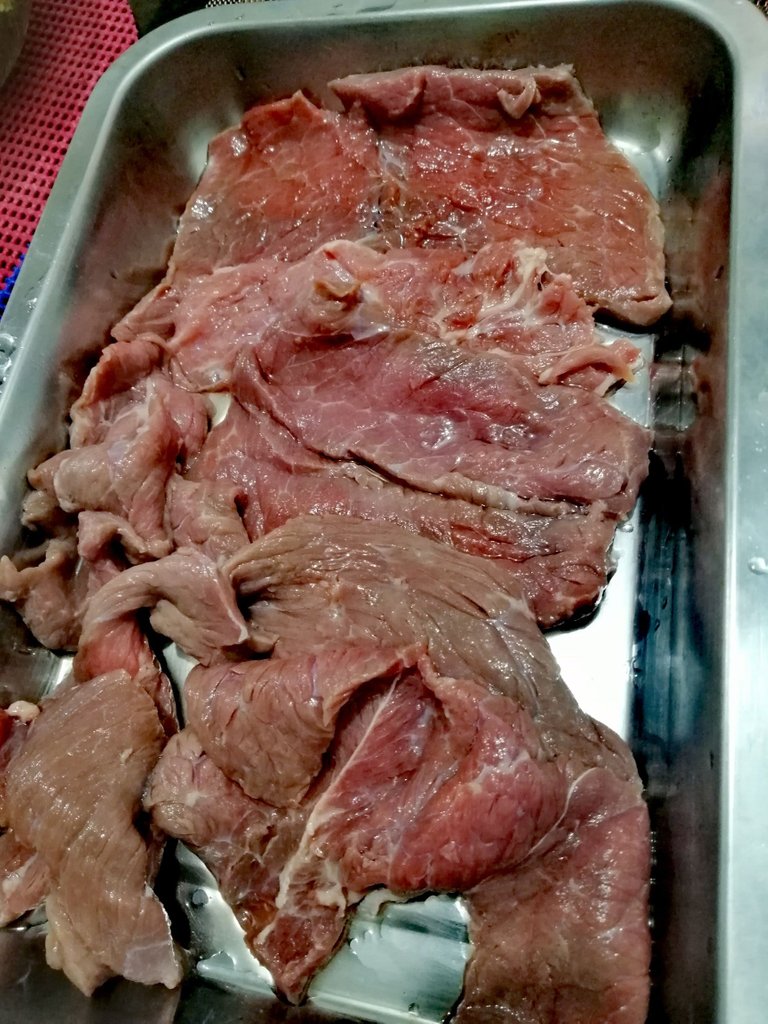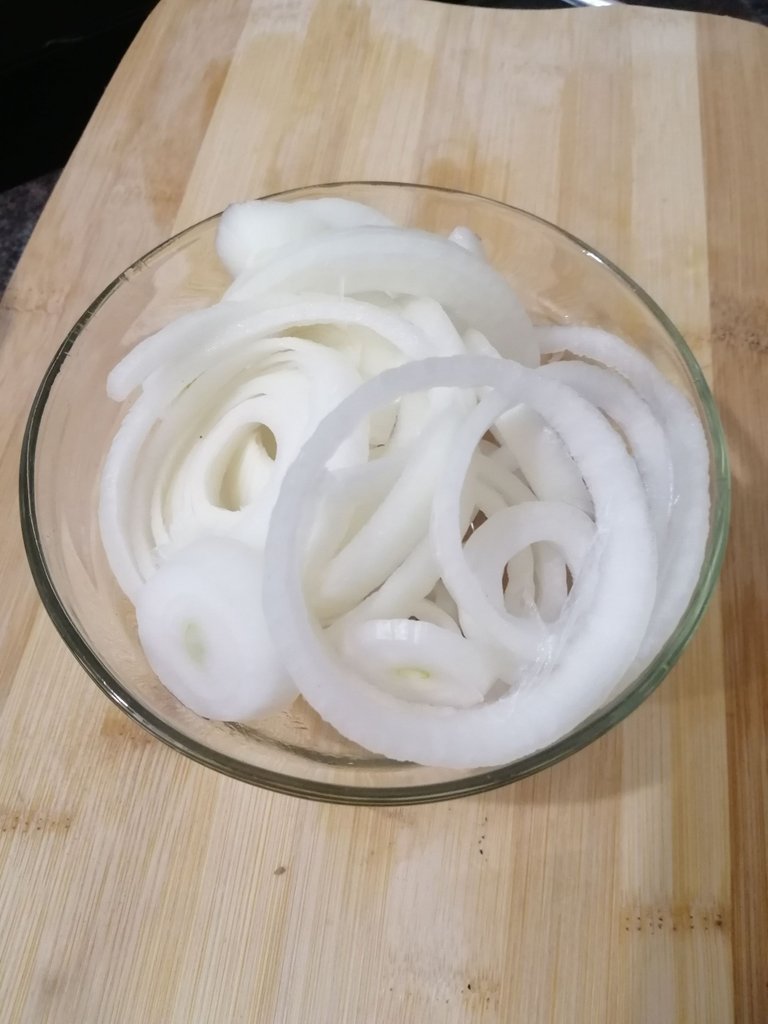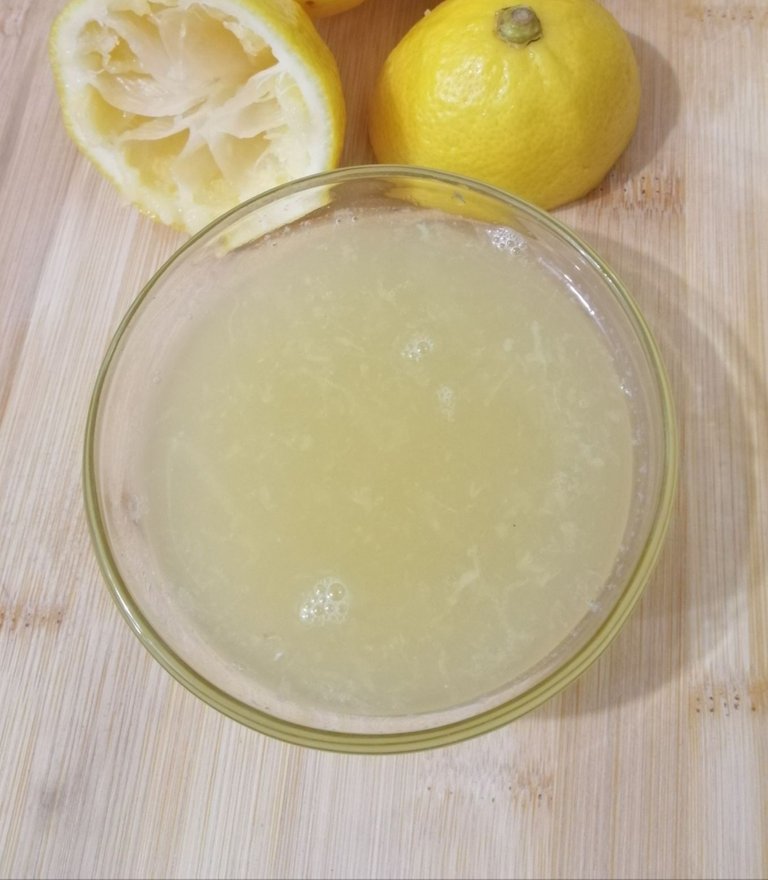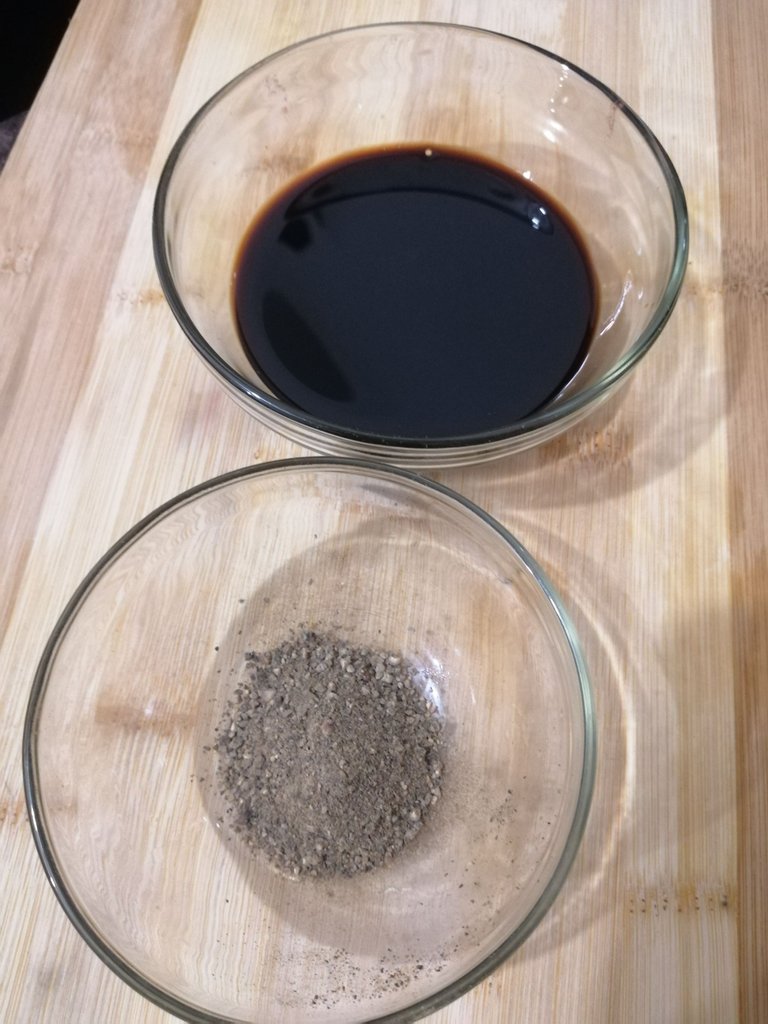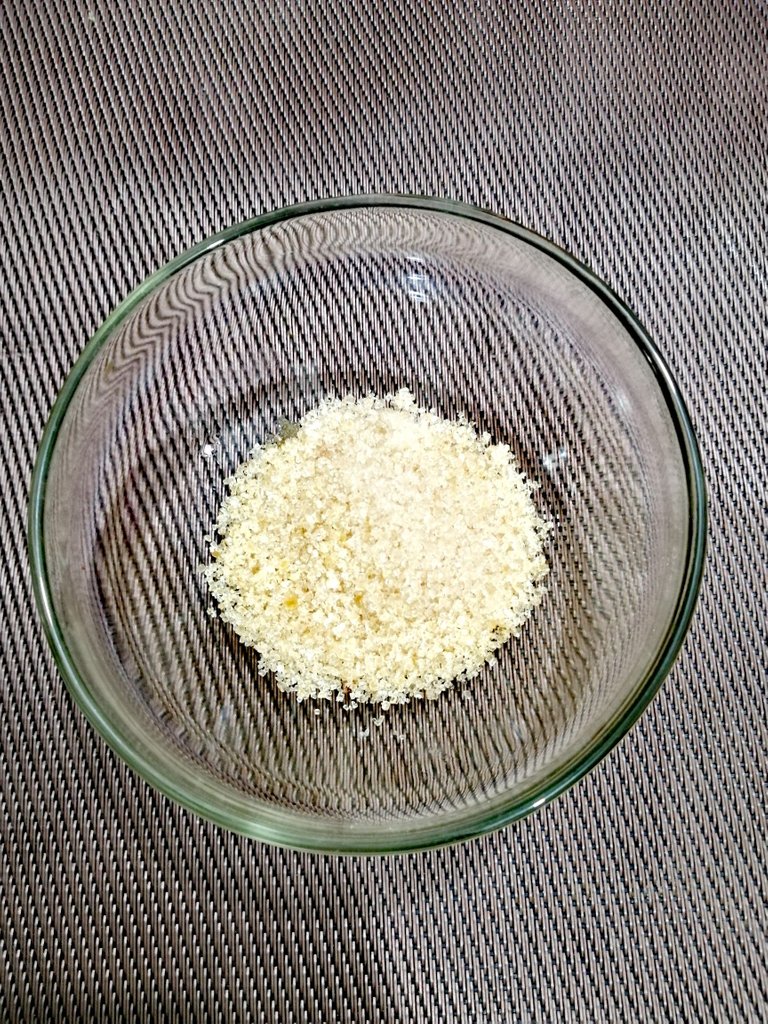 PREPARATION
We need to marinate the beef in soy sauce and lemon to make it more flavourful and tender. While an hour marinate is acceptable, doing it overnight will make it more delectable.
Most supermarkets nowadays have a prepared beefsteak slice. However, if it is not available, just slice your beef thinly.
Wash and tenderize beef by using meat mallet, or in its absence, just use the back of the knife and pound the beef.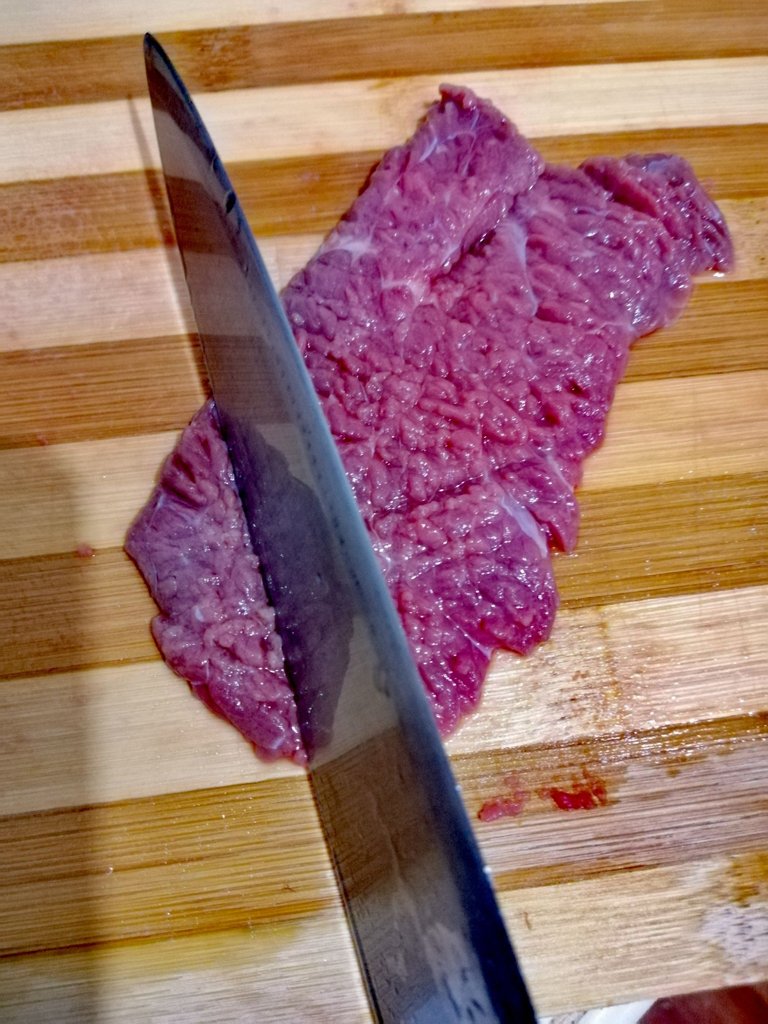 How To Make Marinade
Place the beef in the dish and pour the soy sauce, pepper powder, onion rings and lemon juice.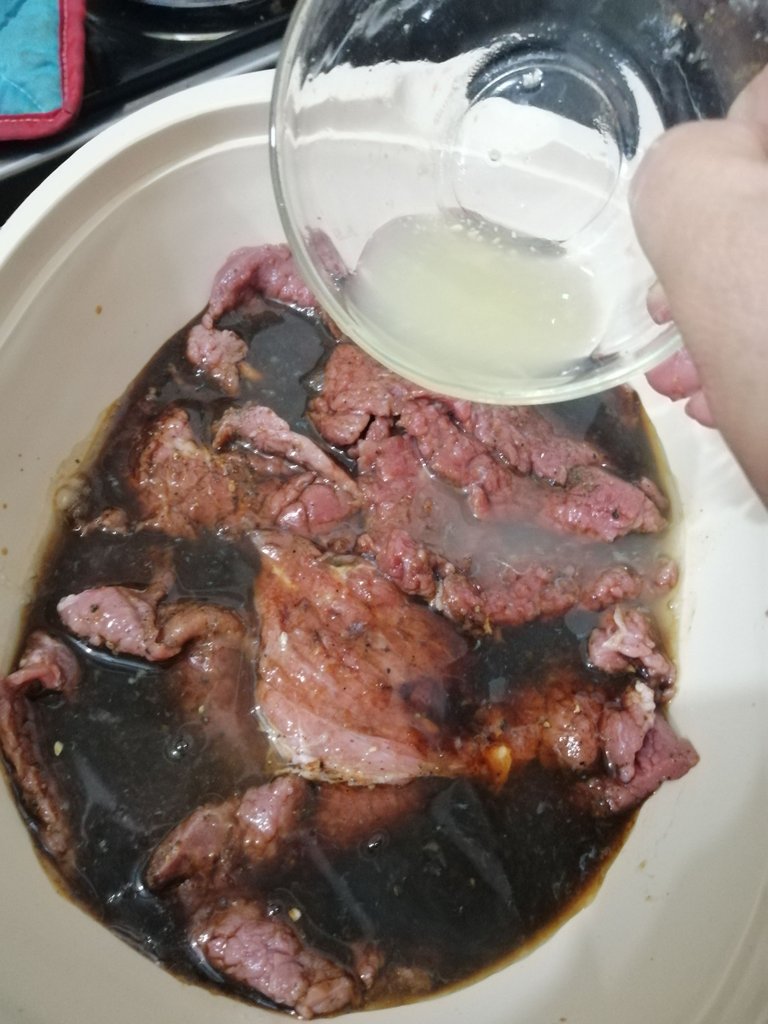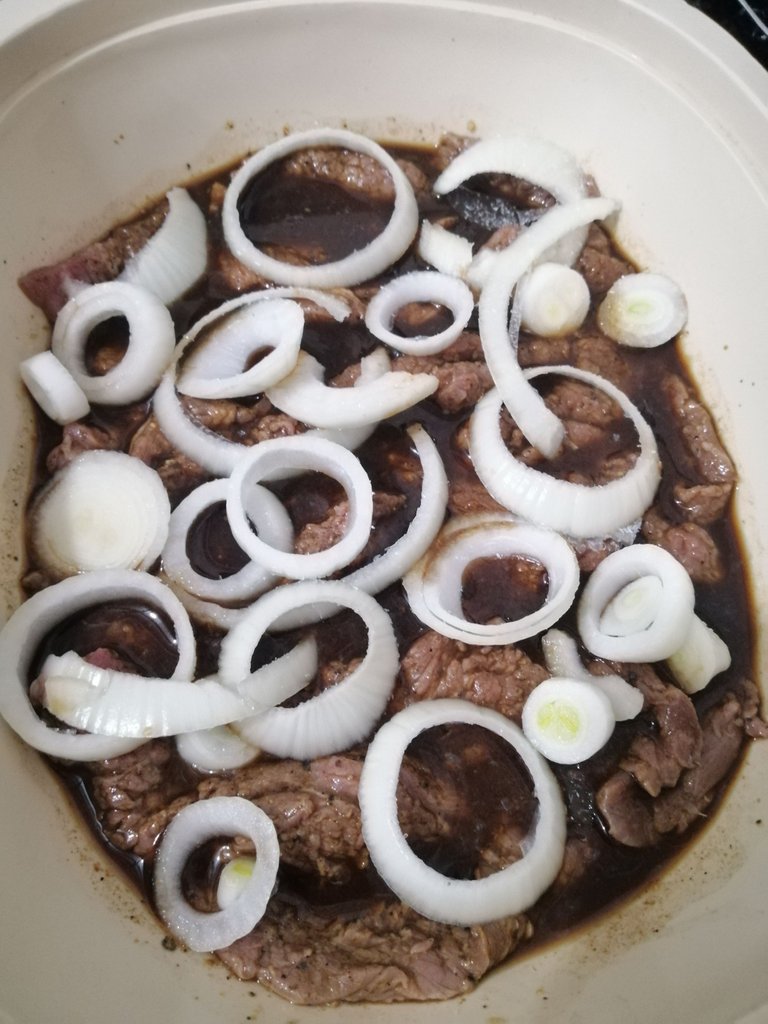 Cover the dish. You may use a zip lock bag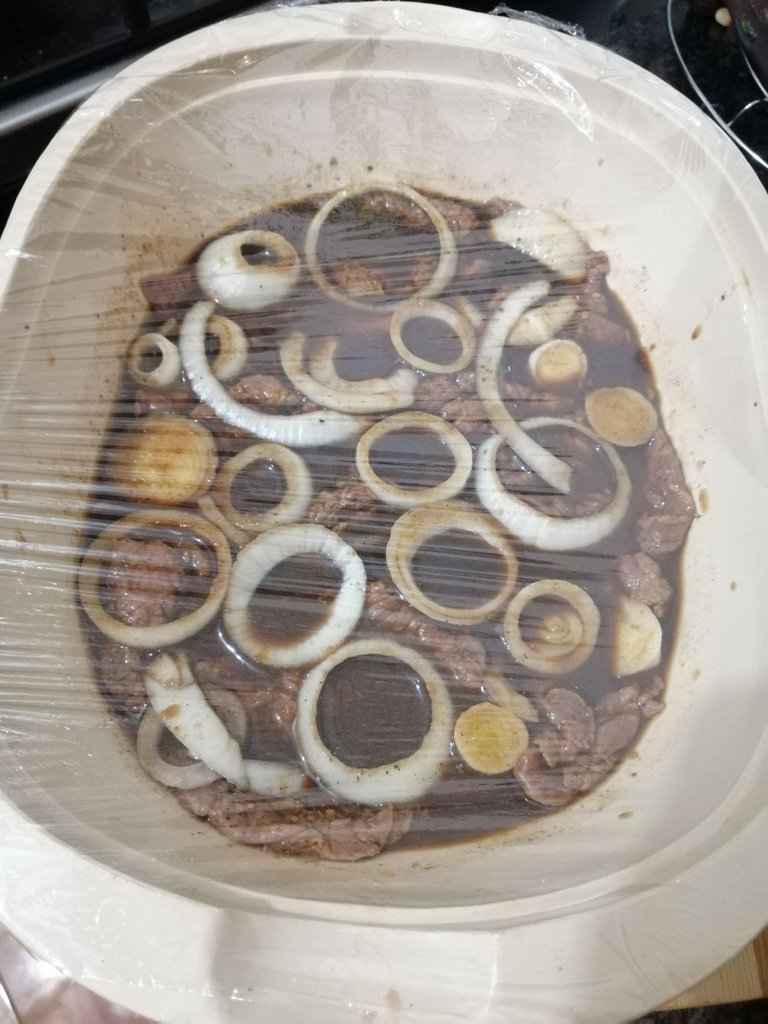 Keep in the fridge and marinate overnight.
COOKING PROCEDURE
Step 1.
Put oil in a pan and fry the marinated beef in medium heat, for a minute for each side.
Set aside.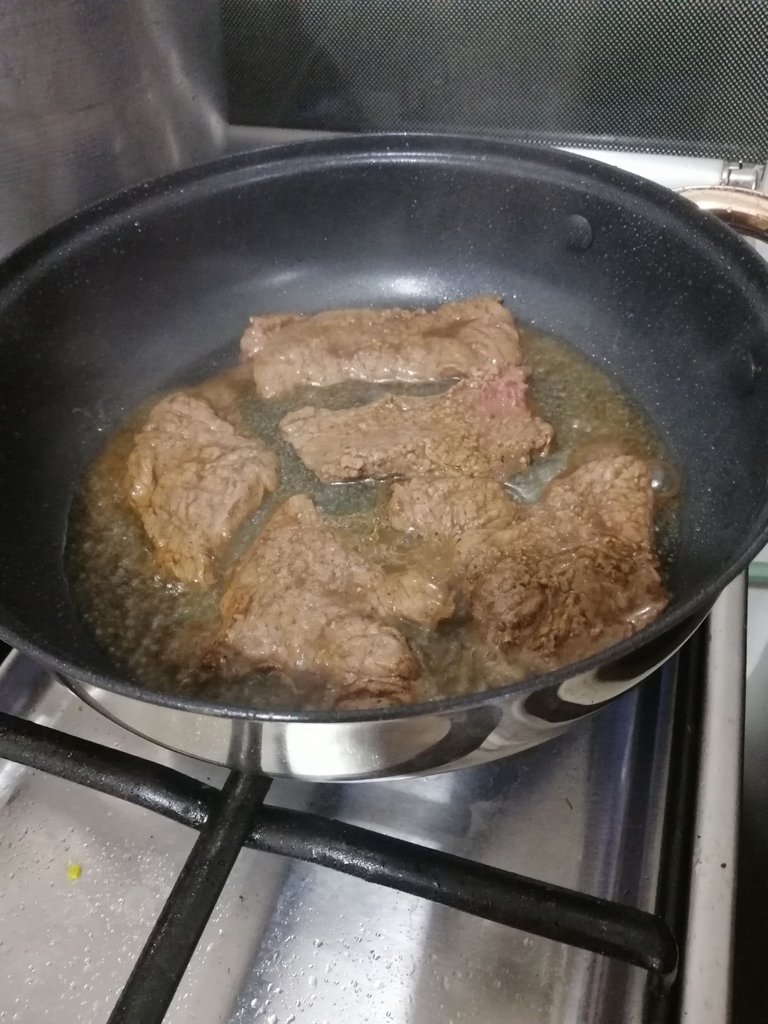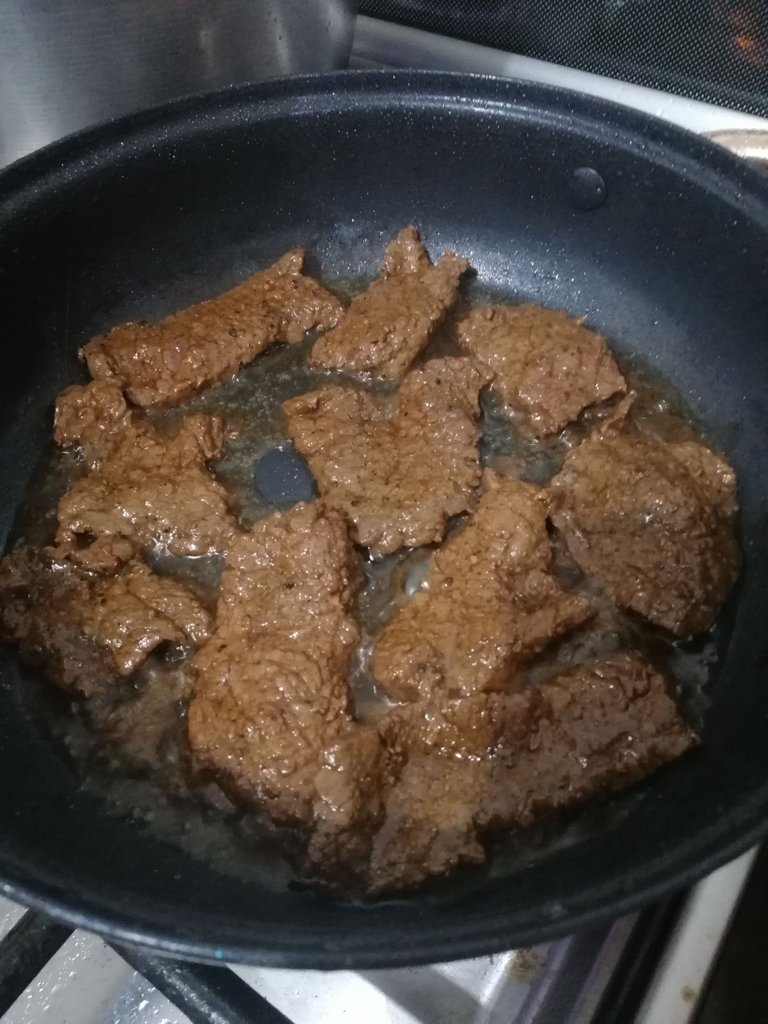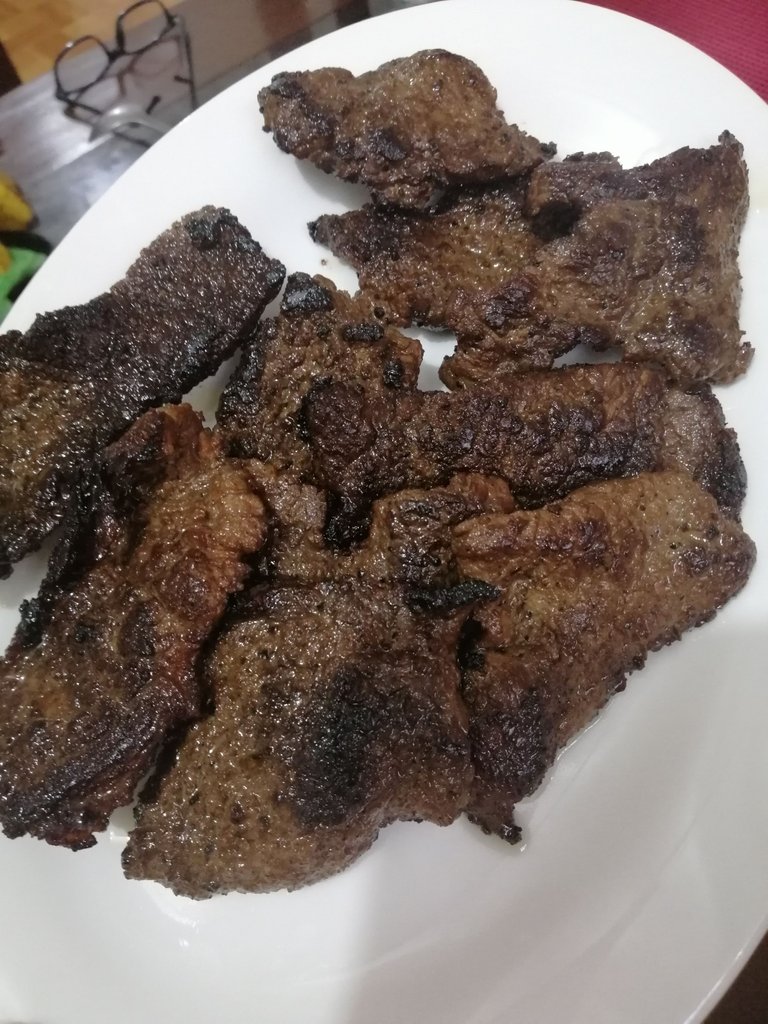 Step 2.
Place the marinade (the one used to marinate the beef) in a pan and bring to boil.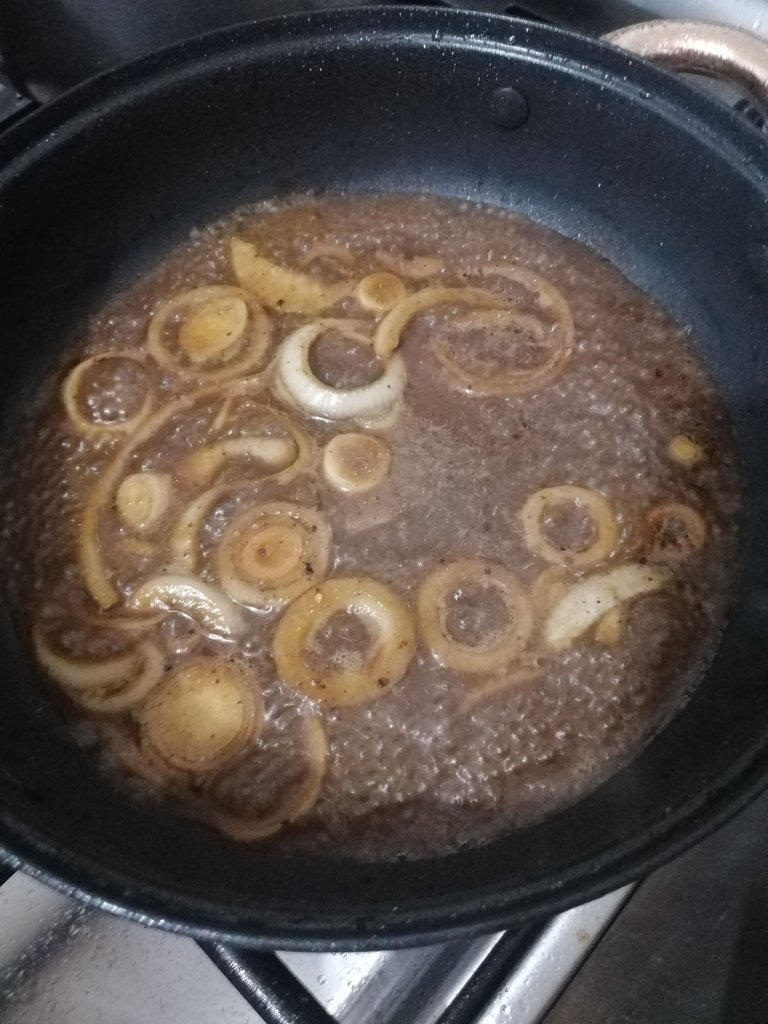 Step 3.
Add the fried beef, 1/4 cup water and 2 tsps brown sugar. Cover and simmer until the sauce is thick.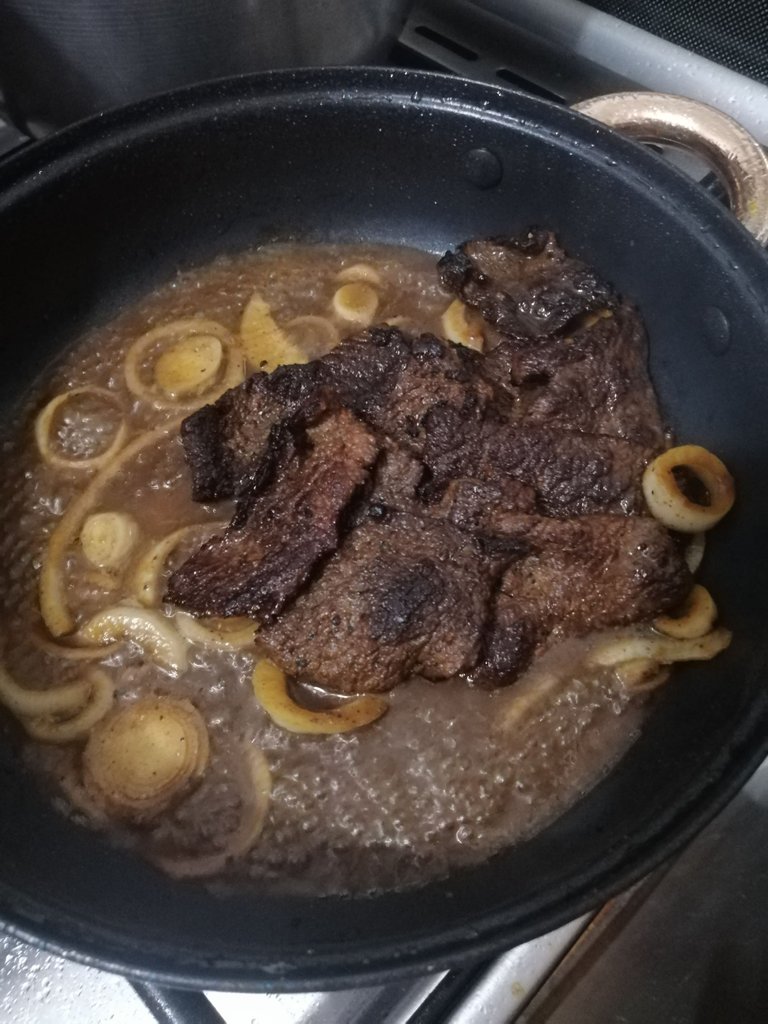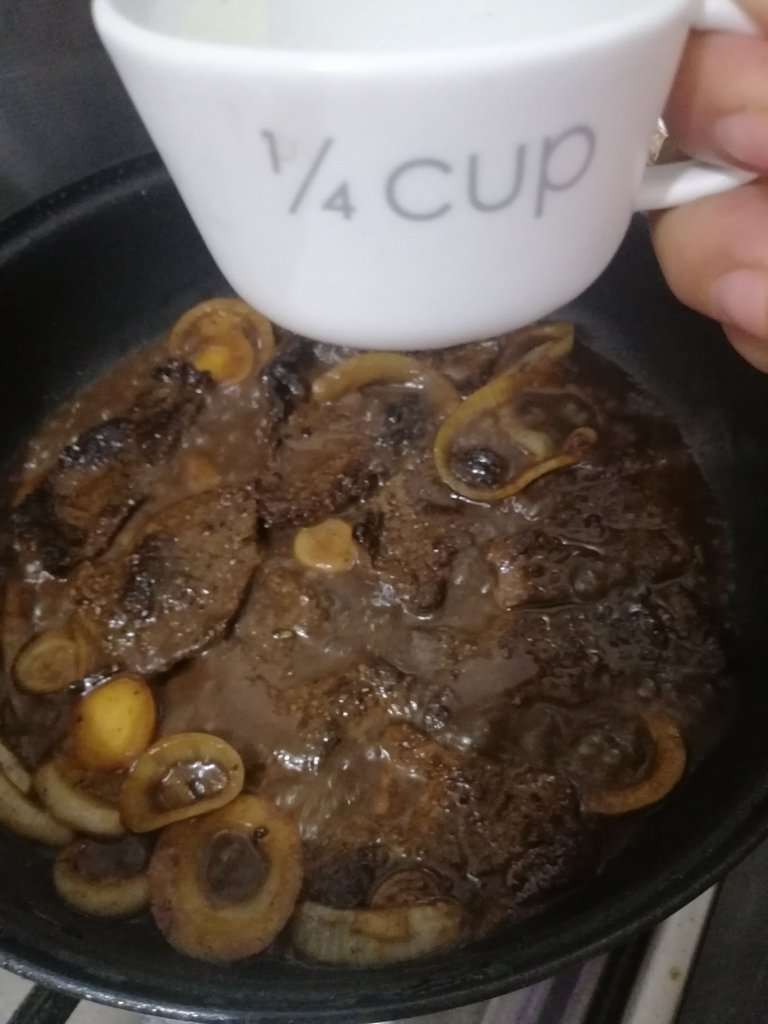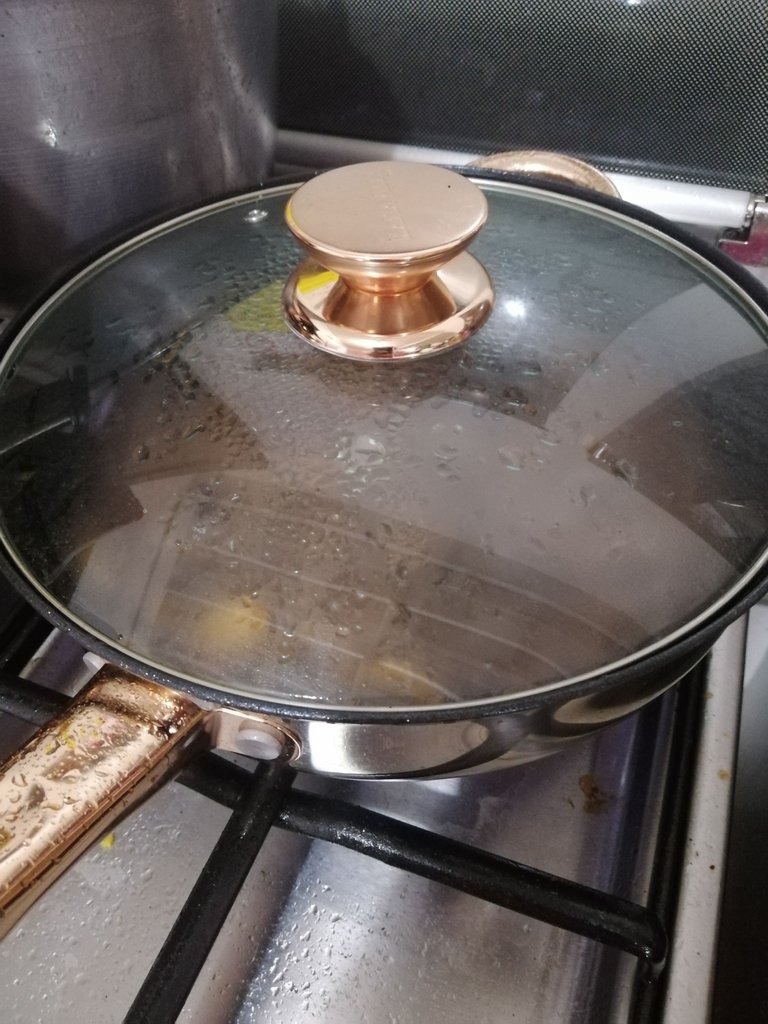 Step 4.
Add fresh onion rings and simmer for another minute.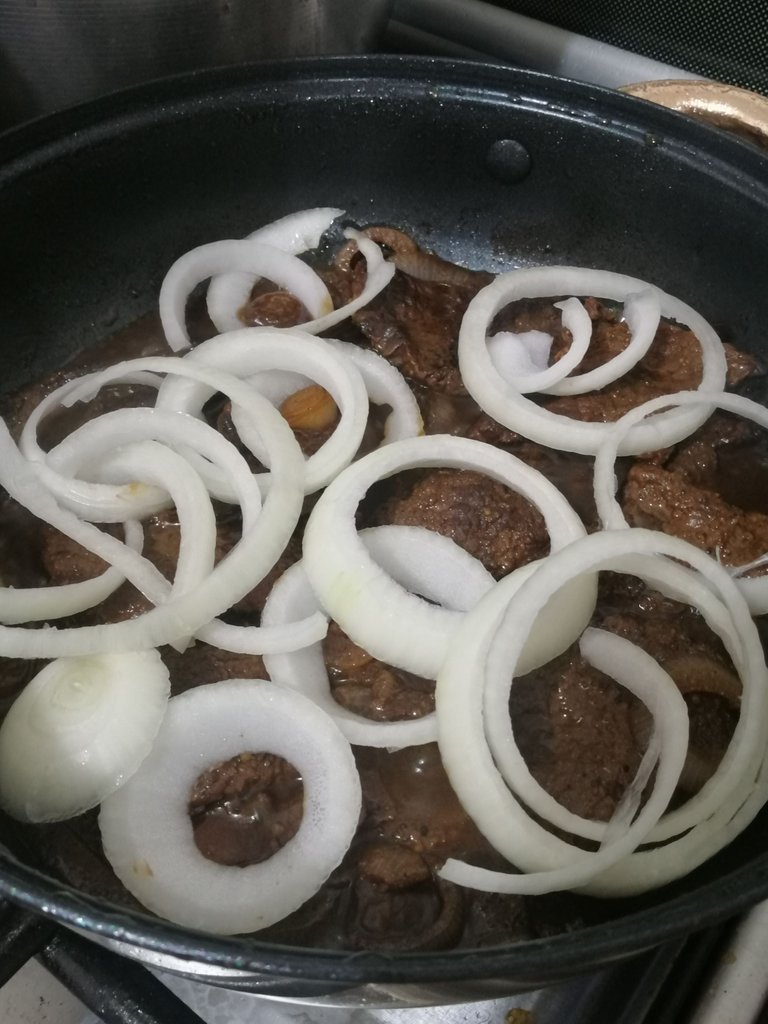 Our Bistek Tagalog is cooked!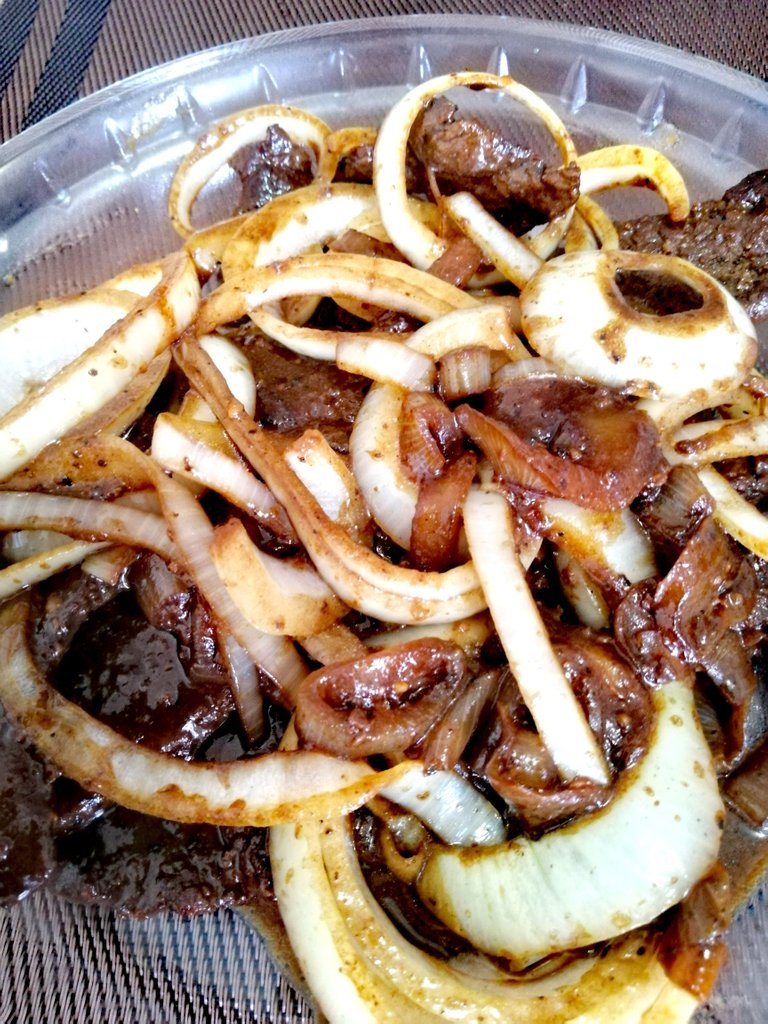 Serve with warm steamed rice.
Kain tayo! (A Tagalog dialect term for Let's Eat! )