Hello my loving Hiveans,
How are you friends,How was yesterday? Were you able to do everything you thought you could?.I went home to see my mom yesterday.she gave me bring turkey berry back. i fried turkey berry for today lunch. Really very tasty.Very tasty because it was fried. Let me tell you how to fry a turkey berry so deliciously.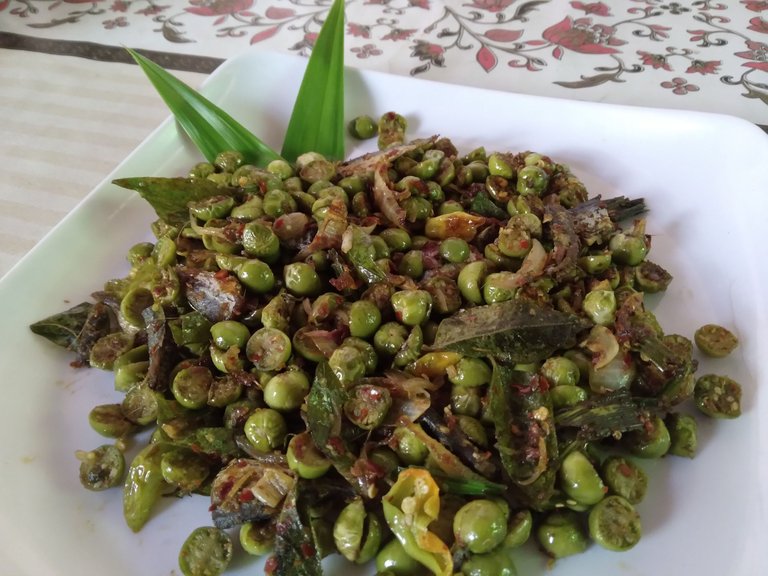 Ingredients;
250 g of tuekey berry
Three tablespoon of oil
50 g of dry sprats
Chopped medium size large onion
Pandan leaves
Curry leaves
Two chopped spicy chilli pods
One and half tablespoon of chilii pieces
One teaspoon of salt powder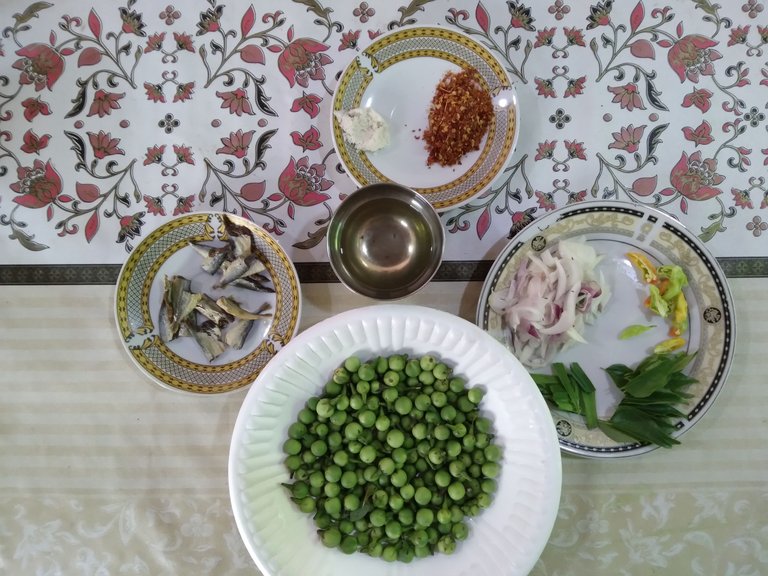 The method of making;
Cut the turkey berry in half.Then wash and clean.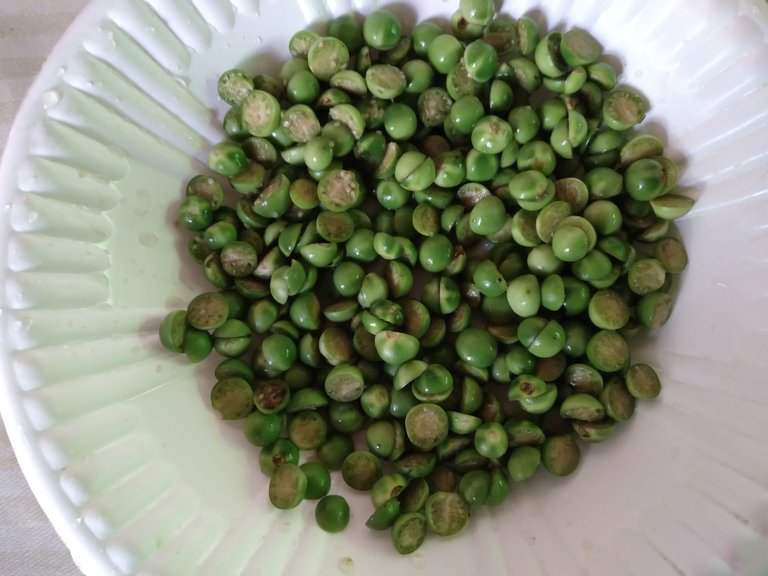 Put a pan on the stove and add oil to it.When the oil heats up, add the dry sprats.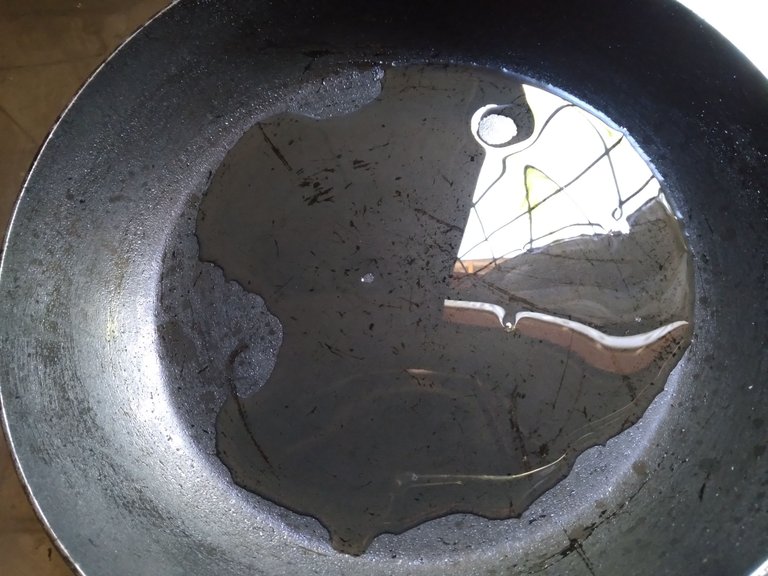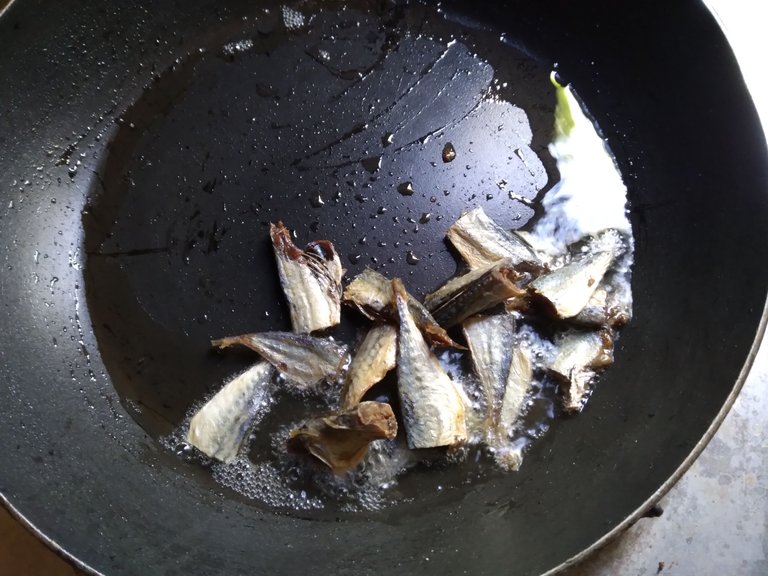 Add chopped onion, pandan leaves, curry leaves and spicy chillies.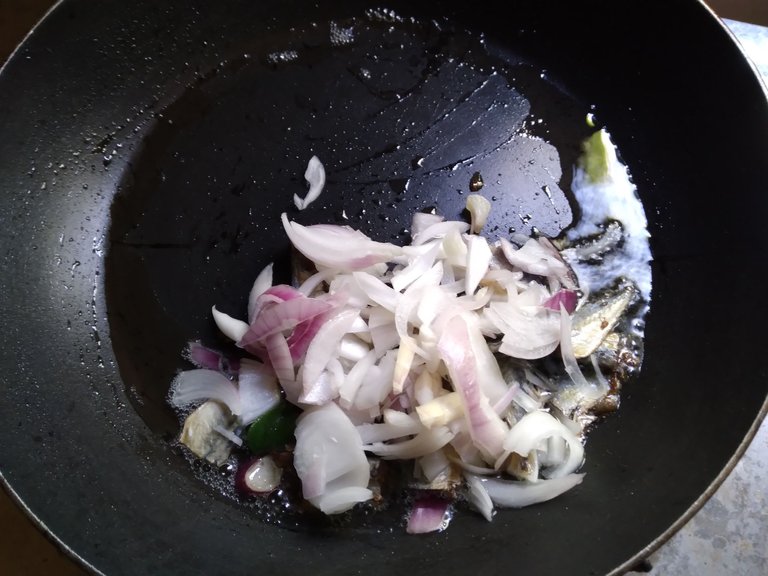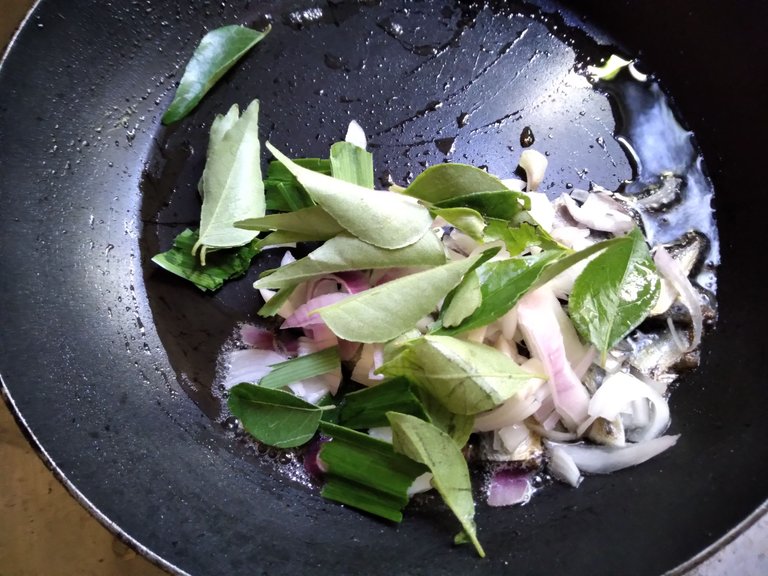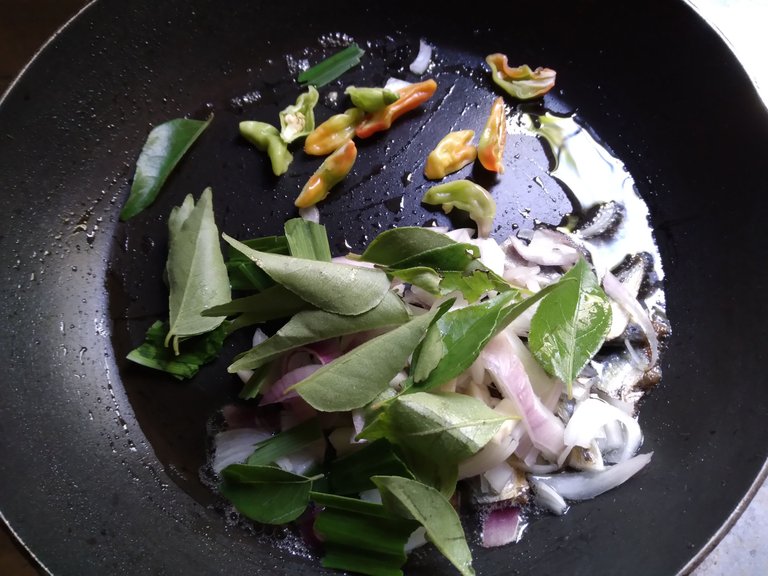 Now add the chilli pieces.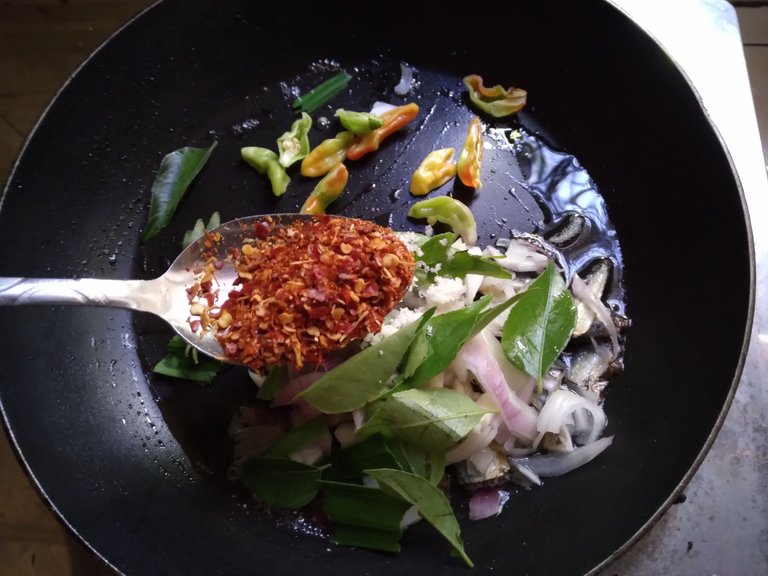 Add salt and mix well.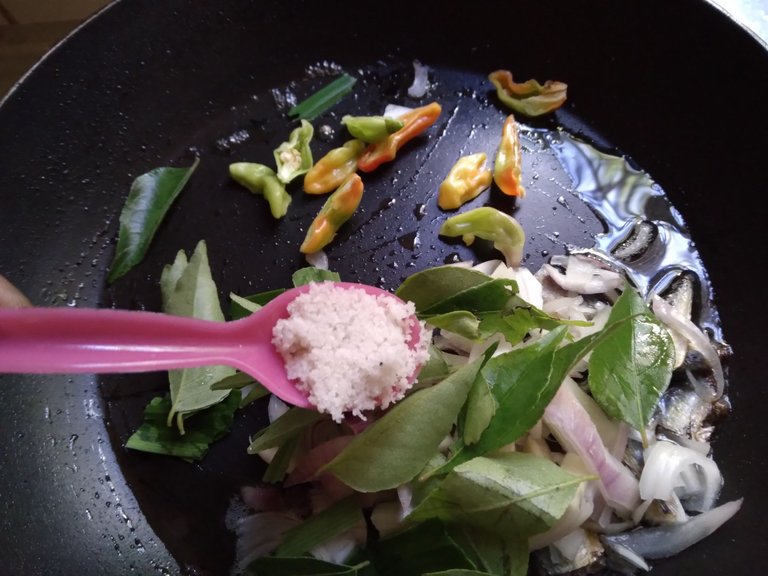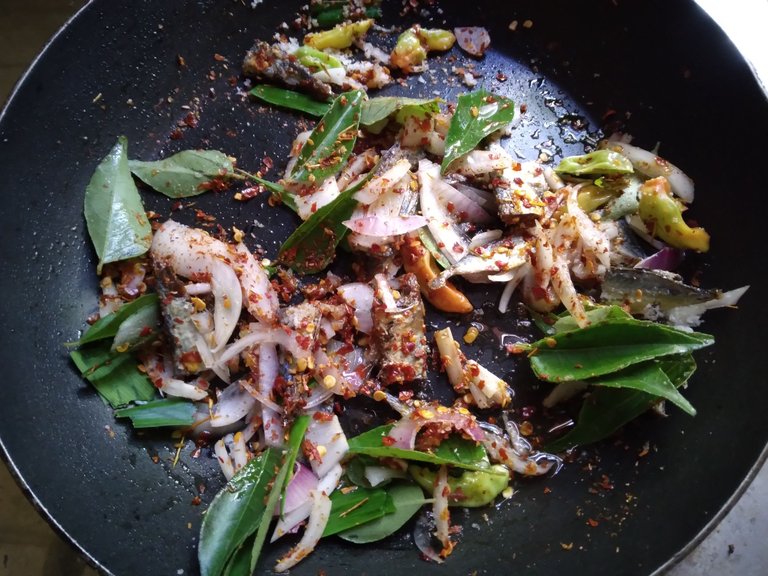 Then add the chopped turkey berry.Cover with a lid and let it fry for about ten minutes on low heat.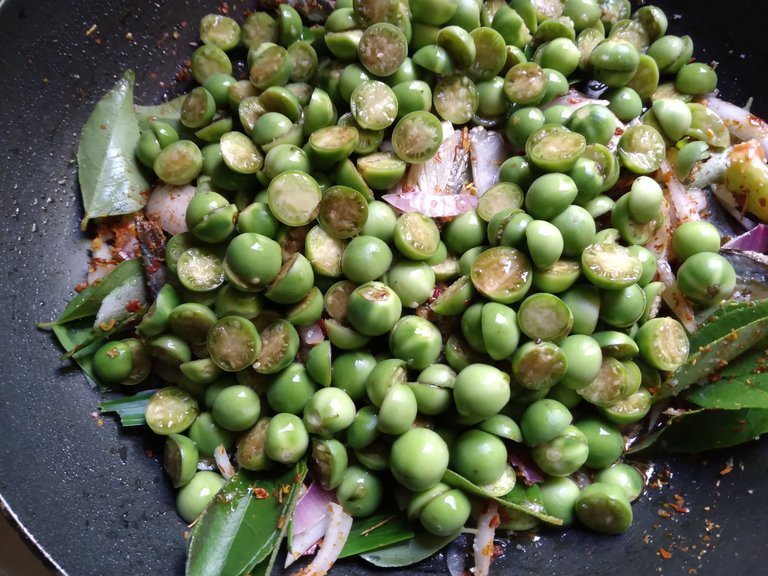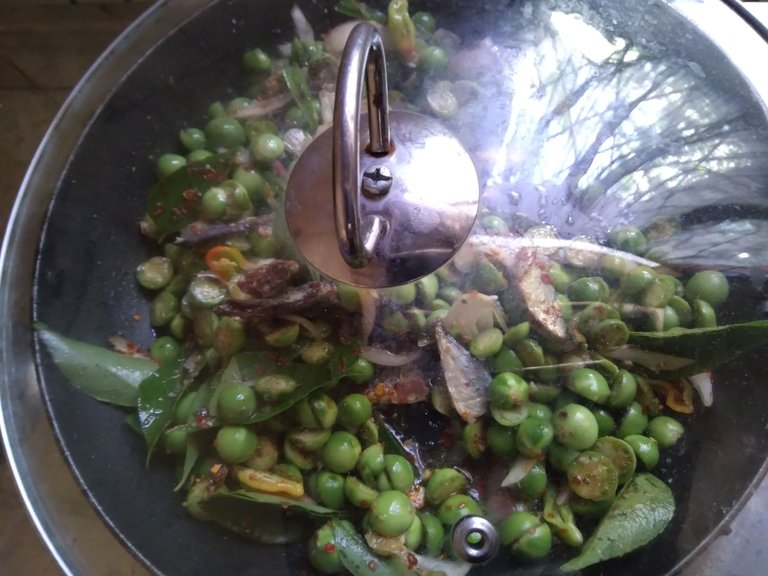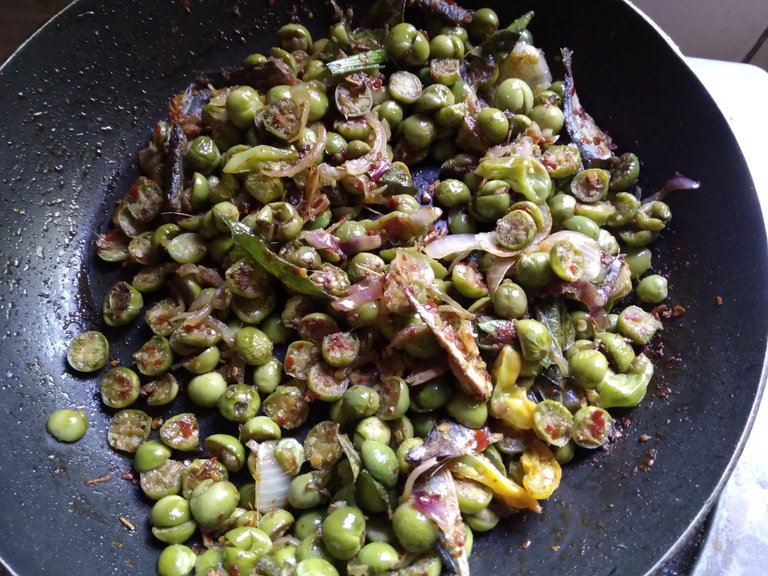 When it fry well, it smells pleasant. This dish is really nutritious.It doesn't cost much and goes well with lunch rice.If you have this ingredient you can make it. Enjoy with you meals.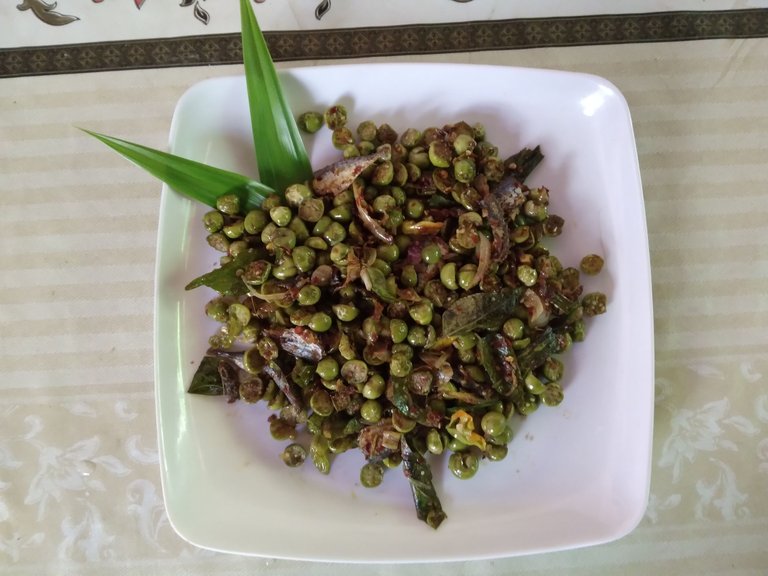 Warmly thanking you for reading.