Hello my loving Hiveans,
How are you, As always, I wish my dear friends a very beautiful and happy afternoon. I hope that all of us will be able to complete all the work that you/I have scheduled for today.Many people don't like to eat gourd, but it is a very beneficial food. Because bitter gourd is very bitter. I also often liked to eat only after marriage. Before that, I really didn't like it.For those who don't like to eat gourd and for those who love gourd the most, I have come up with a delicious recipe that can be made and will make you want to eat it. Today I will share it with you. This is the gourd symbol. But it was made in a different way. Let's see how to make it.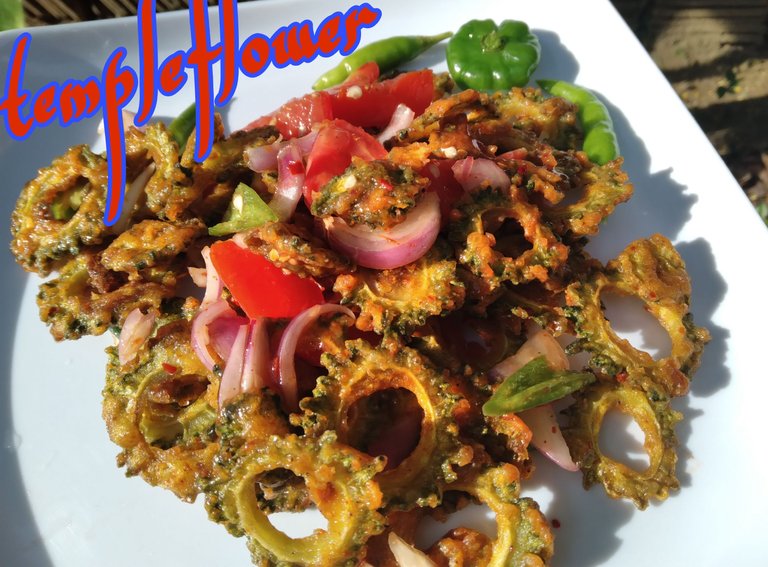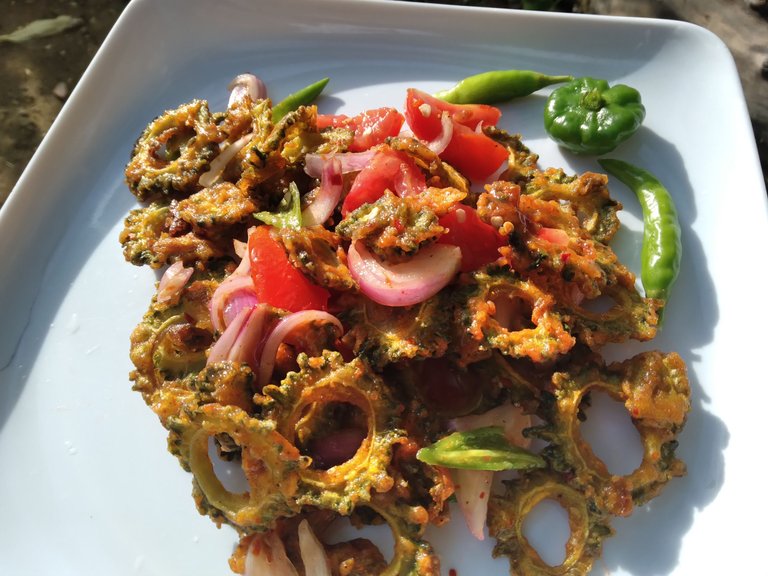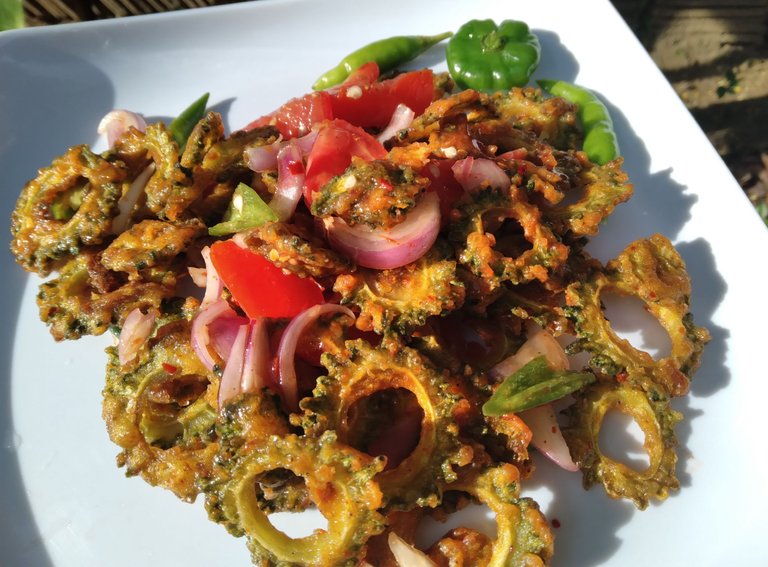 Ingredients;
150g of bitter gourd
Twenty grams of spicy green chilies
150 ml of coconut oil
Two tablespoons of cornflour
1/4 cup of bread flour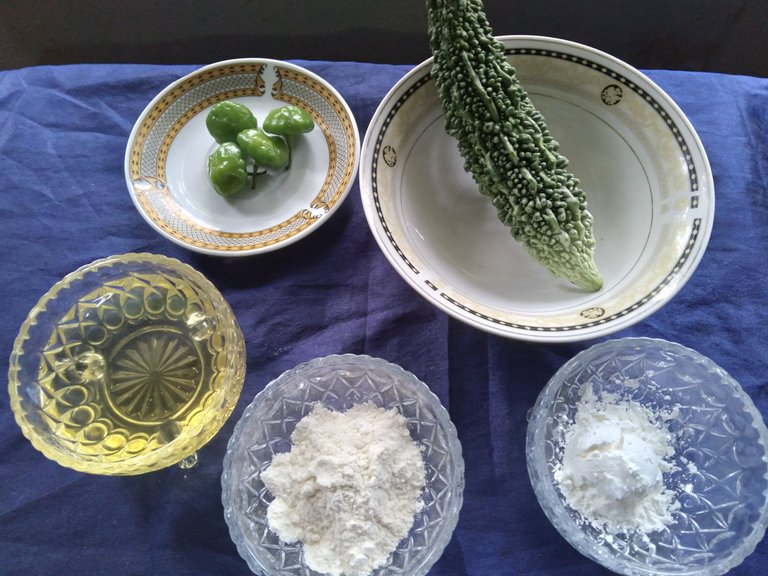 Three green chilli pods, cut into long
pieces
One ripe medium size tomato, cut
lengthwise
A large onion cut lengthwise
A small amount of large onions
A tablespoon of turmeric powder
A teaspoon of salt powder
A tsp of chilli powder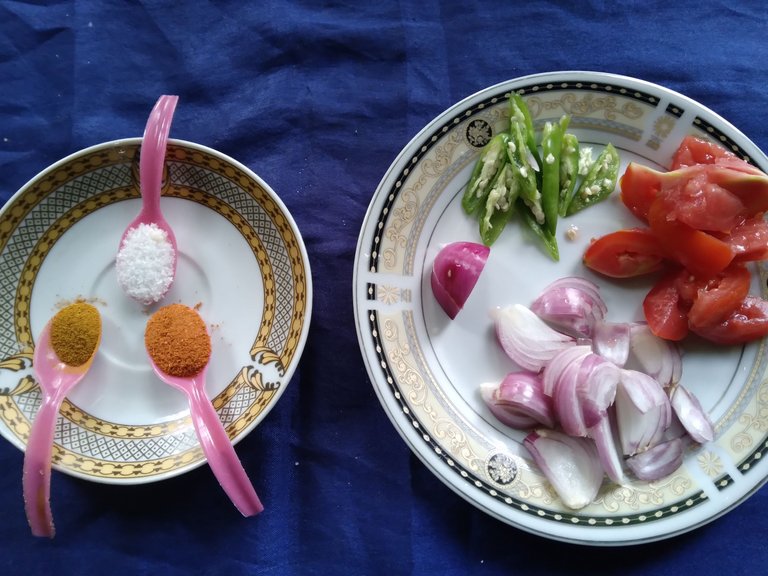 Two tablespoons of water
Half teaspoon of chilli pieces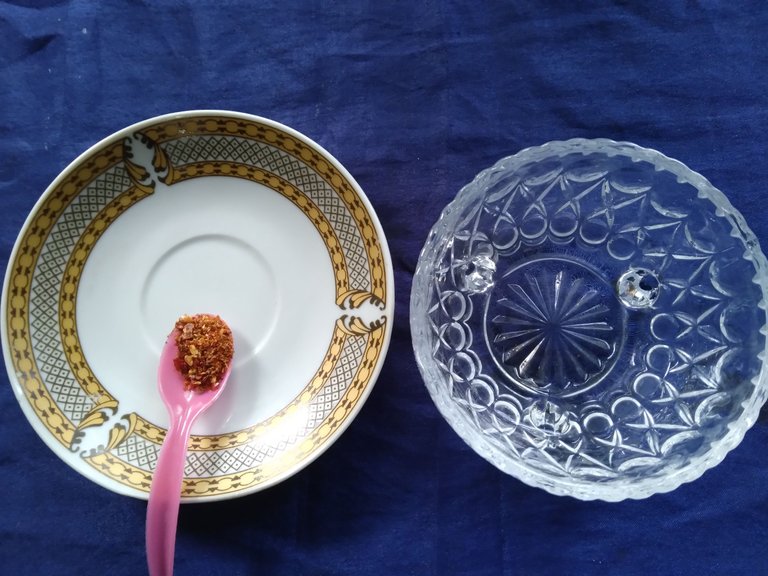 The method of making;
Wash and clean the gourd and cut it into thin slices and remove the seeds.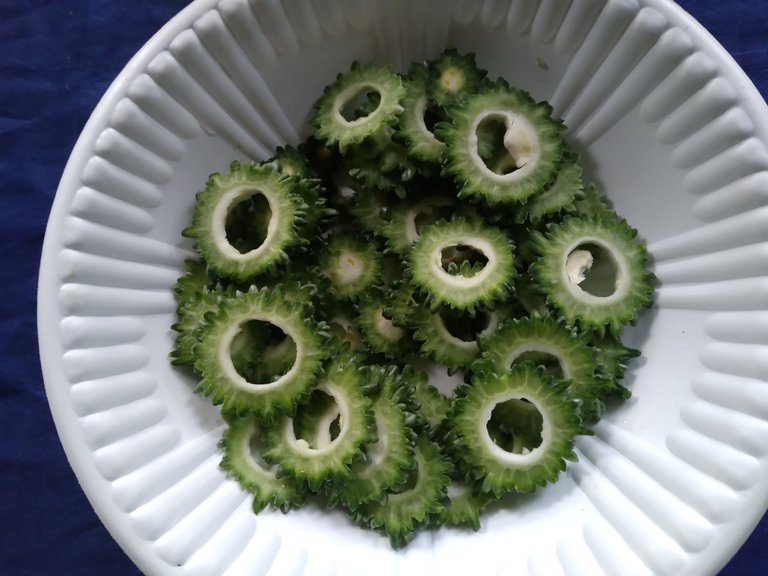 Put the spicy chilies and piece of onion in the blender and blend. It doesn't matter if it's not very finely blended.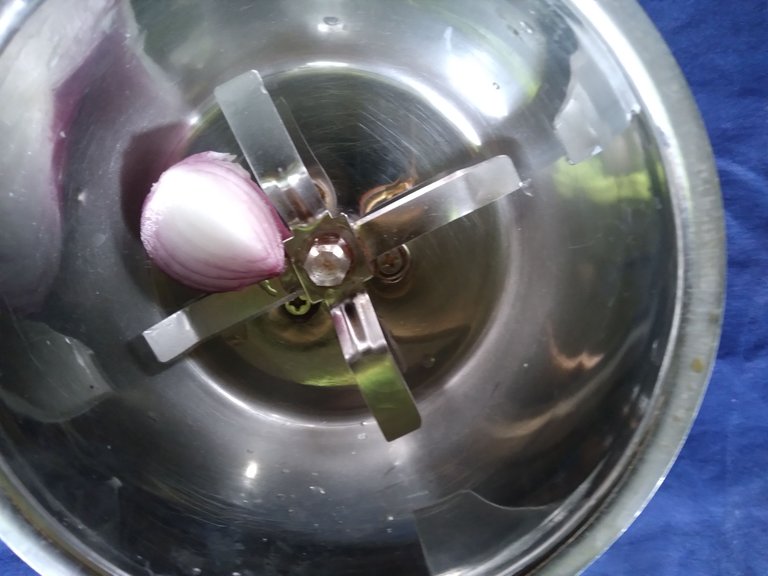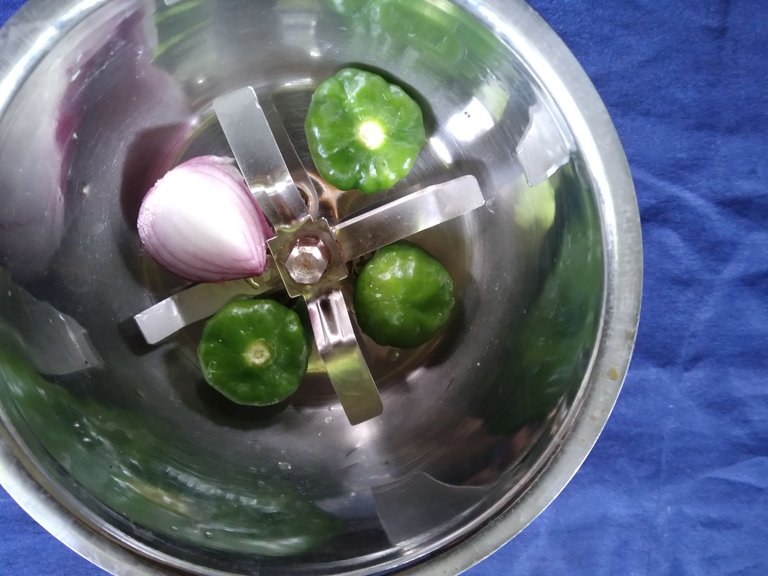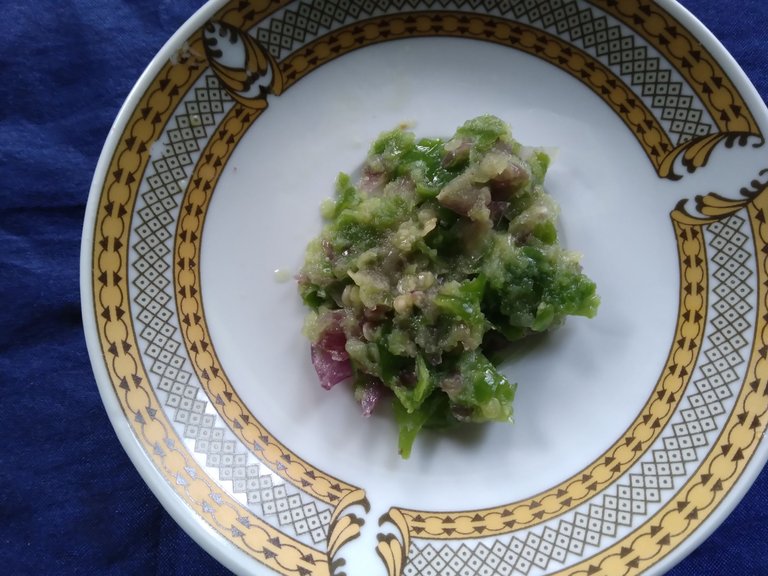 Now add cornflour and chilli mixture to the cut bitter gourd.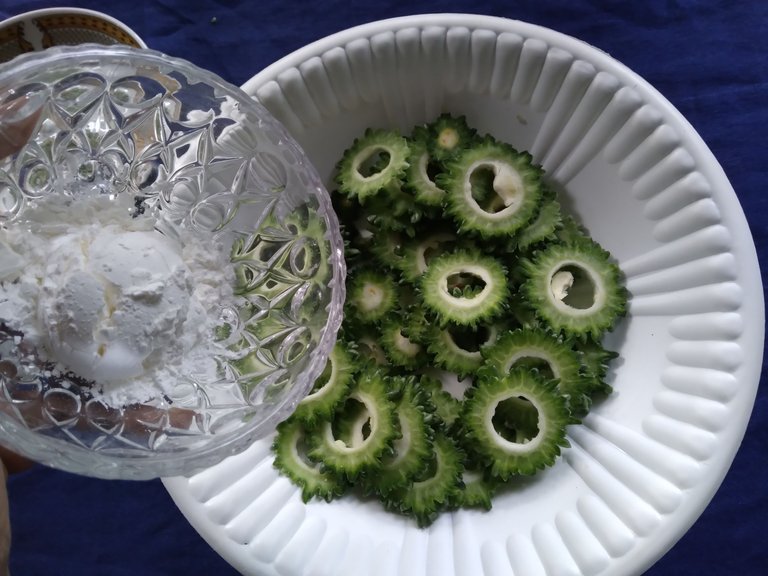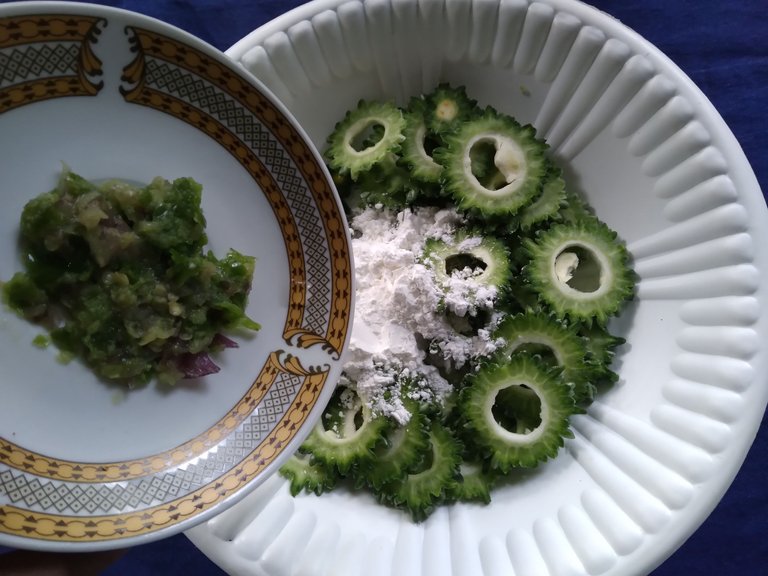 Add turmeric powder, chilli powder and bread flour and mix.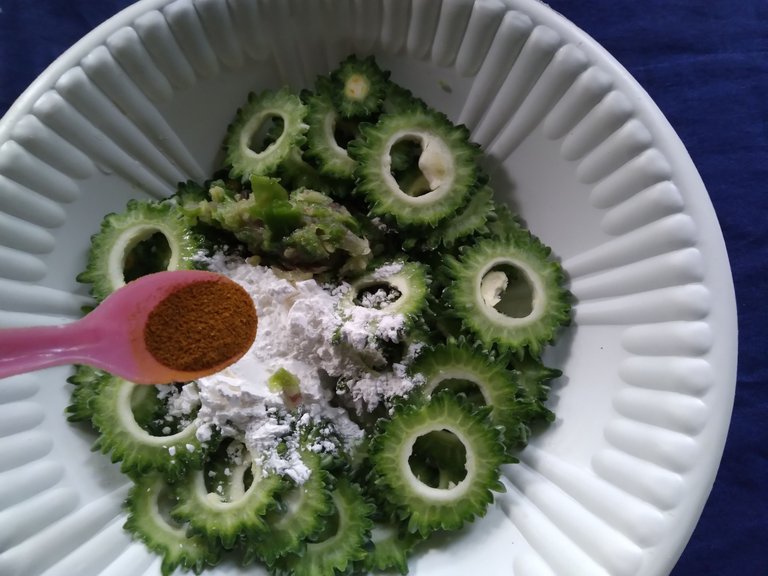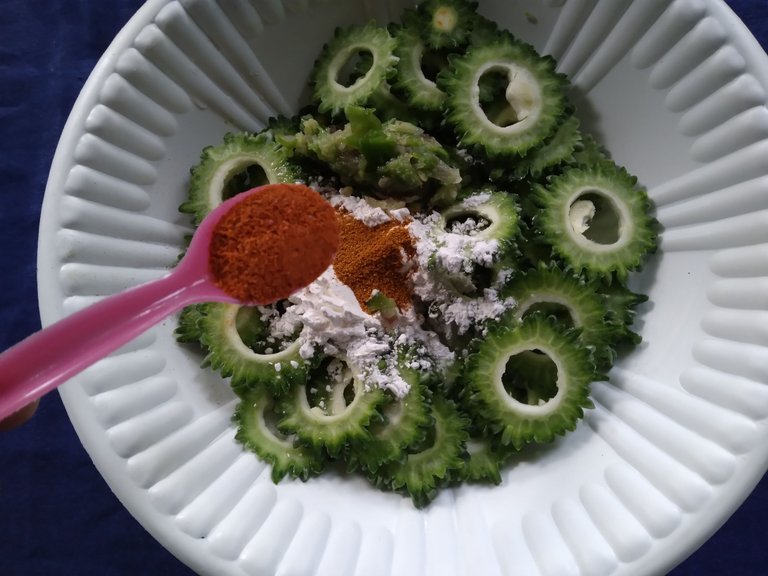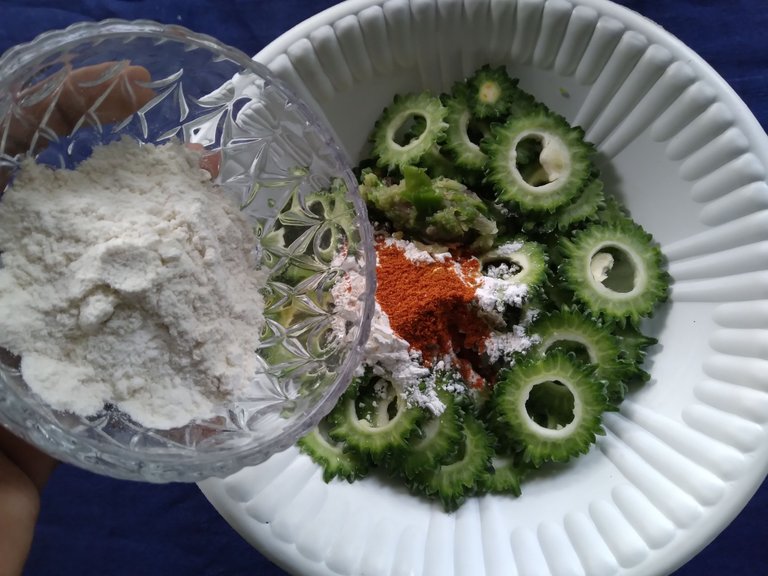 Add 2 tablespoons of water and stir this mixture very well.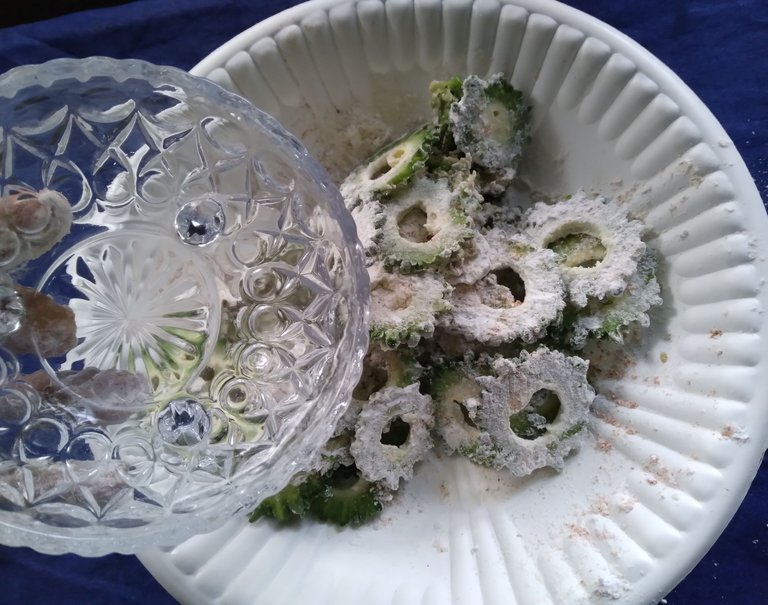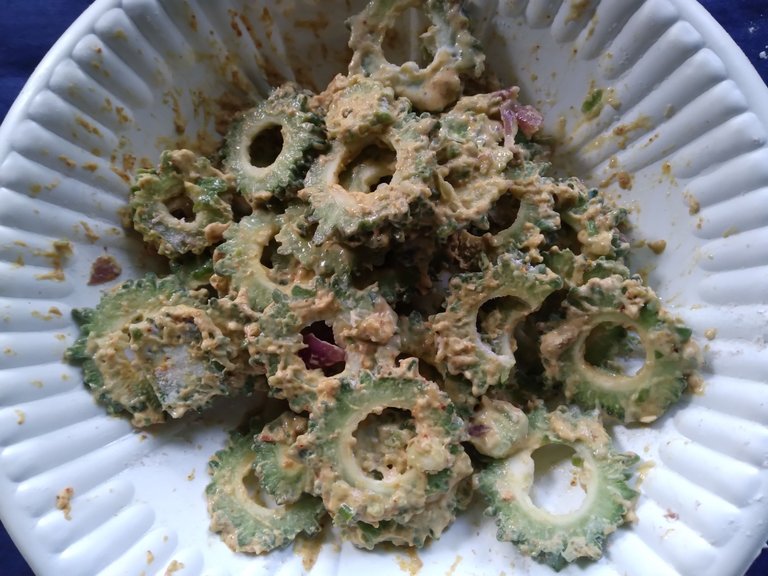 Now put a pan on the stove, heat the oil well, reduce the flame and deep fry these gourds for about 5 minutes.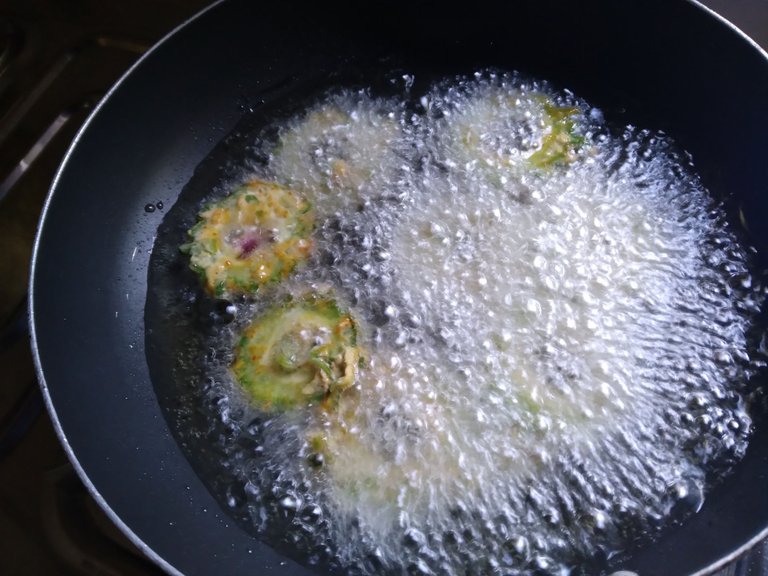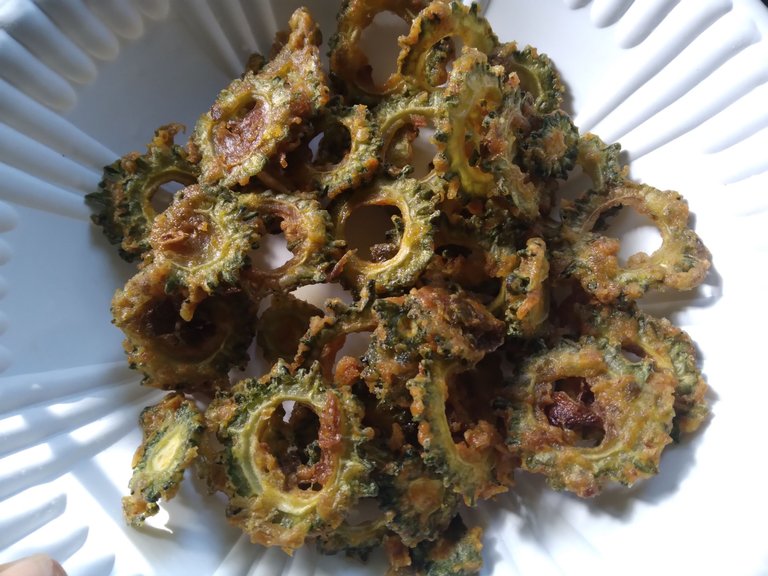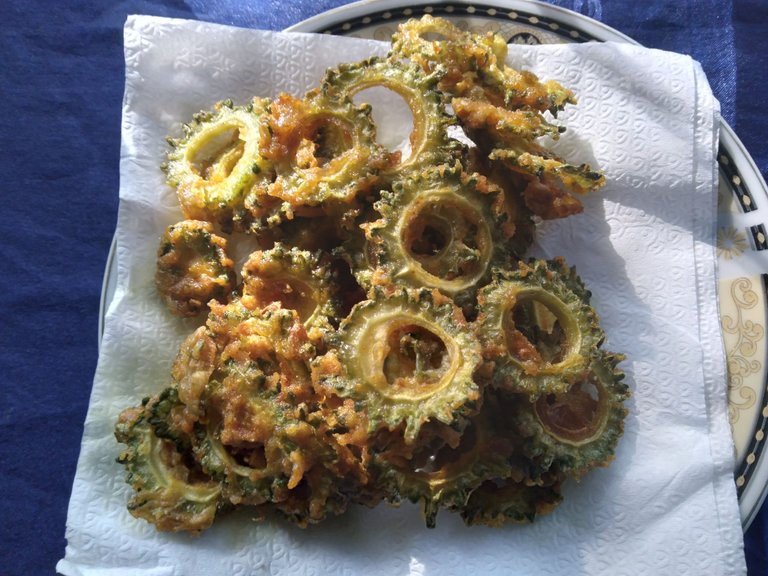 Put the roasted bitter gourd in a bowl and add chopped onions and green chillies to it.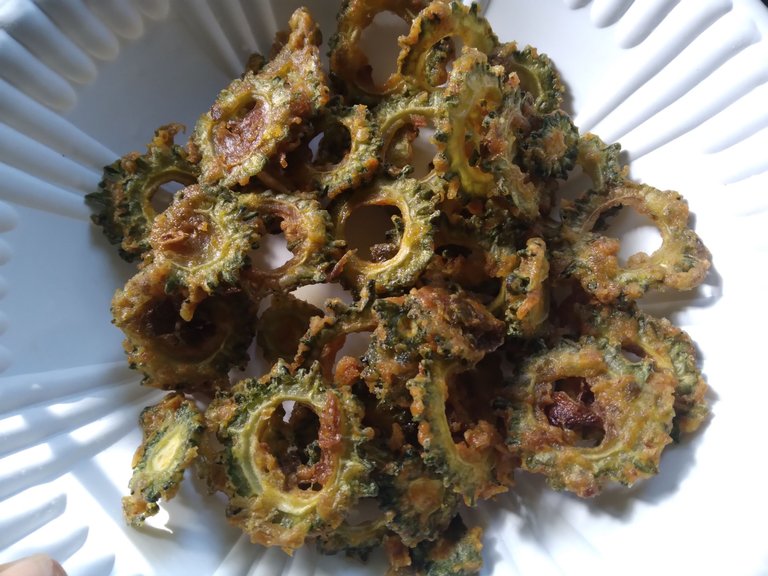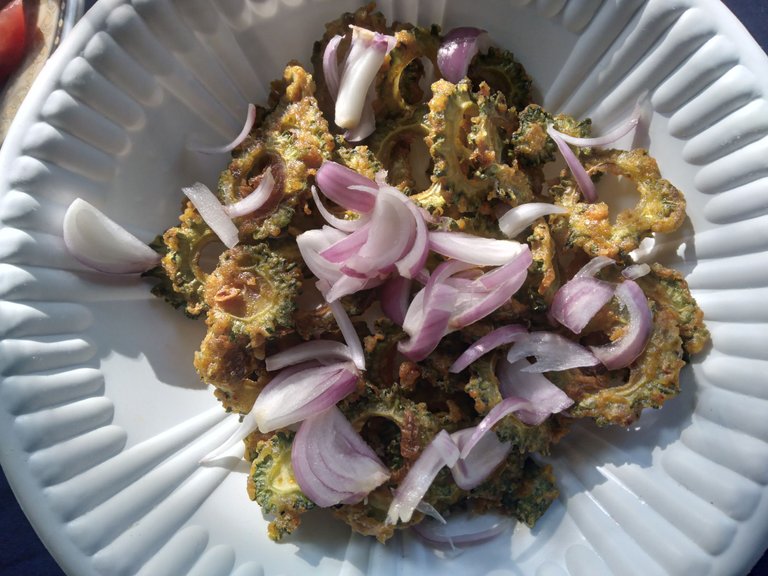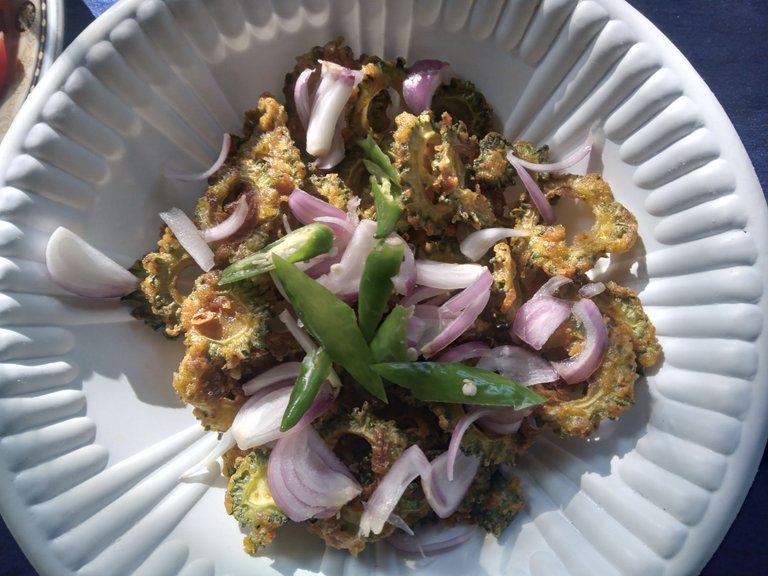 Add salt powder and chili pieces.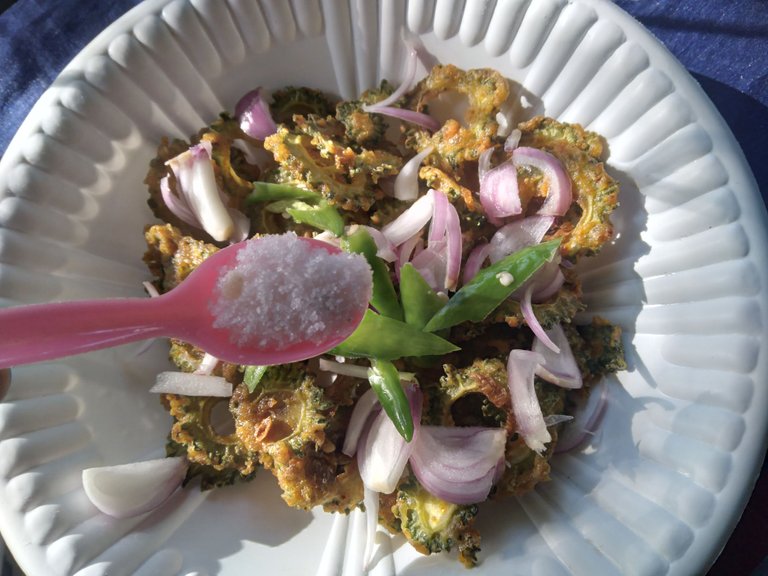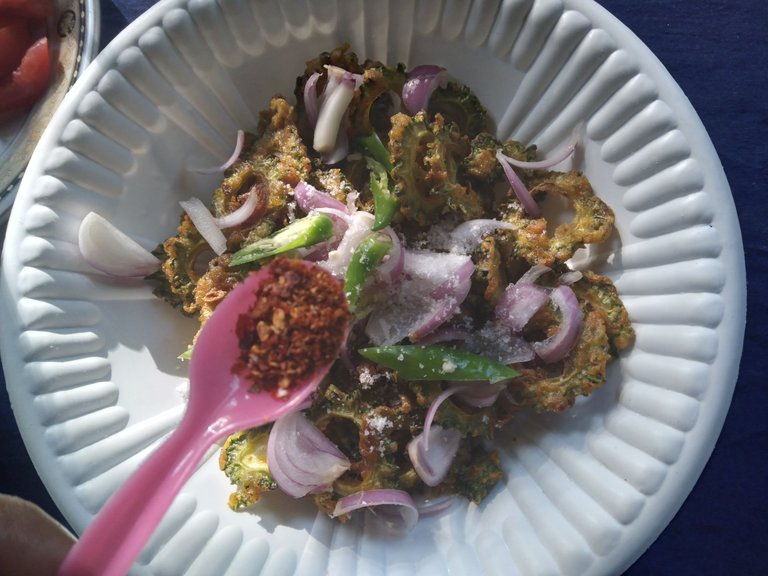 Mix well.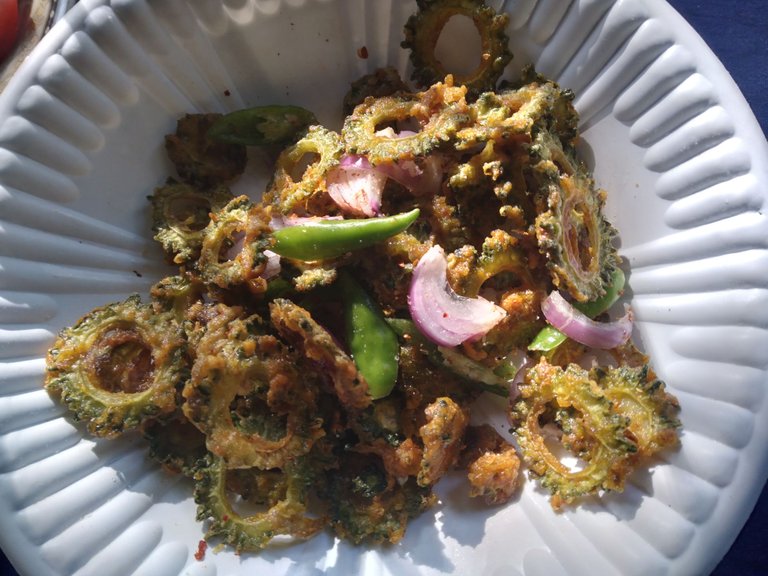 Finally add tomato pieces and mix well all.
If you like, you can add two tablespoons of tomato sauce to make this gourd sambol even more delicious.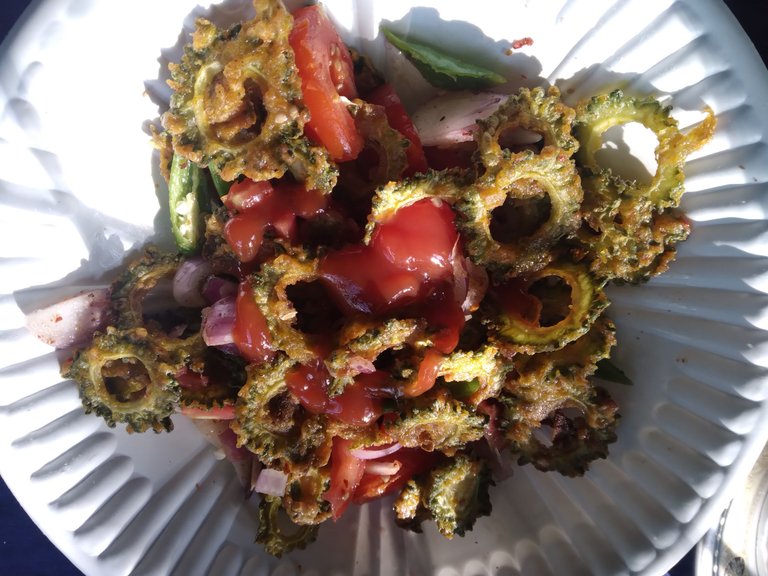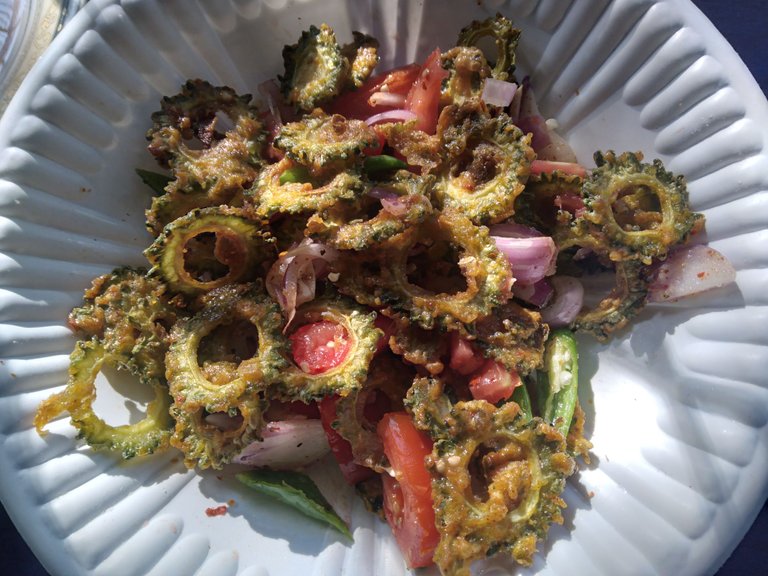 No bitter taste at all. This gourd sambol has a taste that makes you want to eat it. Especially if children don't like to eat it, it can be prepared in this way. No matter how many spices you add it, it will not be very spicy in the end. You can change the spice as you want. And all will love,even a person who doesn't like to eat gourd when prepared this way.My dear friends try this deliciousdish.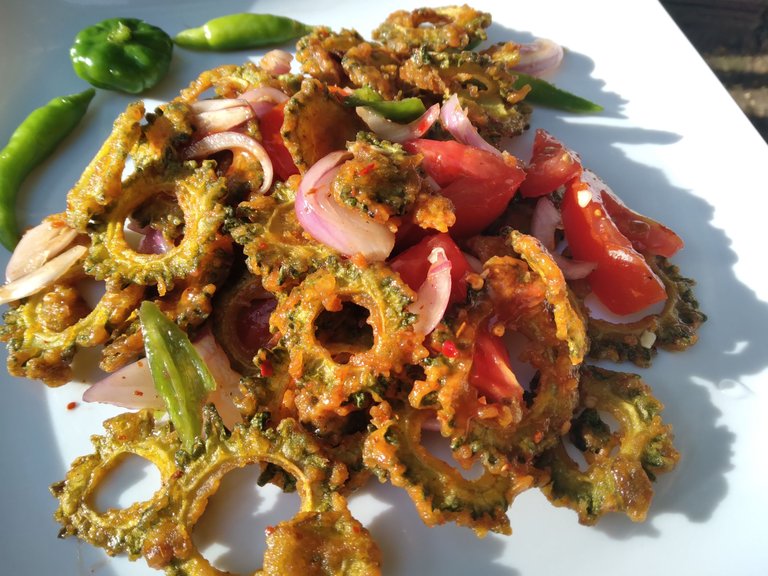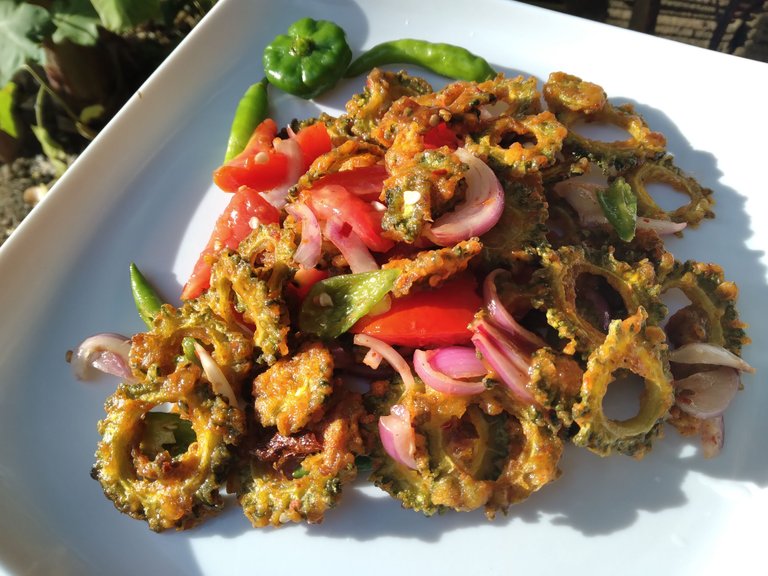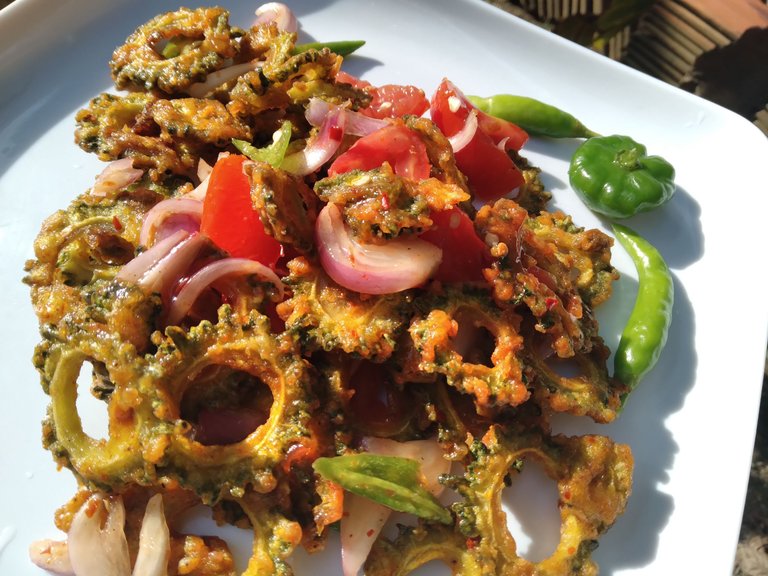 Warmly thanking you for reading.