It's as simple as that, making me almost feel like I should post this in Leo Threads. But instead, let me try to maximize instead of minimize, and talk about how boring mashed potatoes can get. Sure, you can tune it up by adding parsley (or other herbs), milk or sour cream, or caramelized onions, but in the end you'll still have the same mashed potatoes all over again.
There Are Plenty of Alternatives
So why not try to mash up some other vegetable? One great starting point in y opinion is cauliflower. The preparation is pretty much the same as for potatoes, except for the cooking time may be shorter. What you do is this: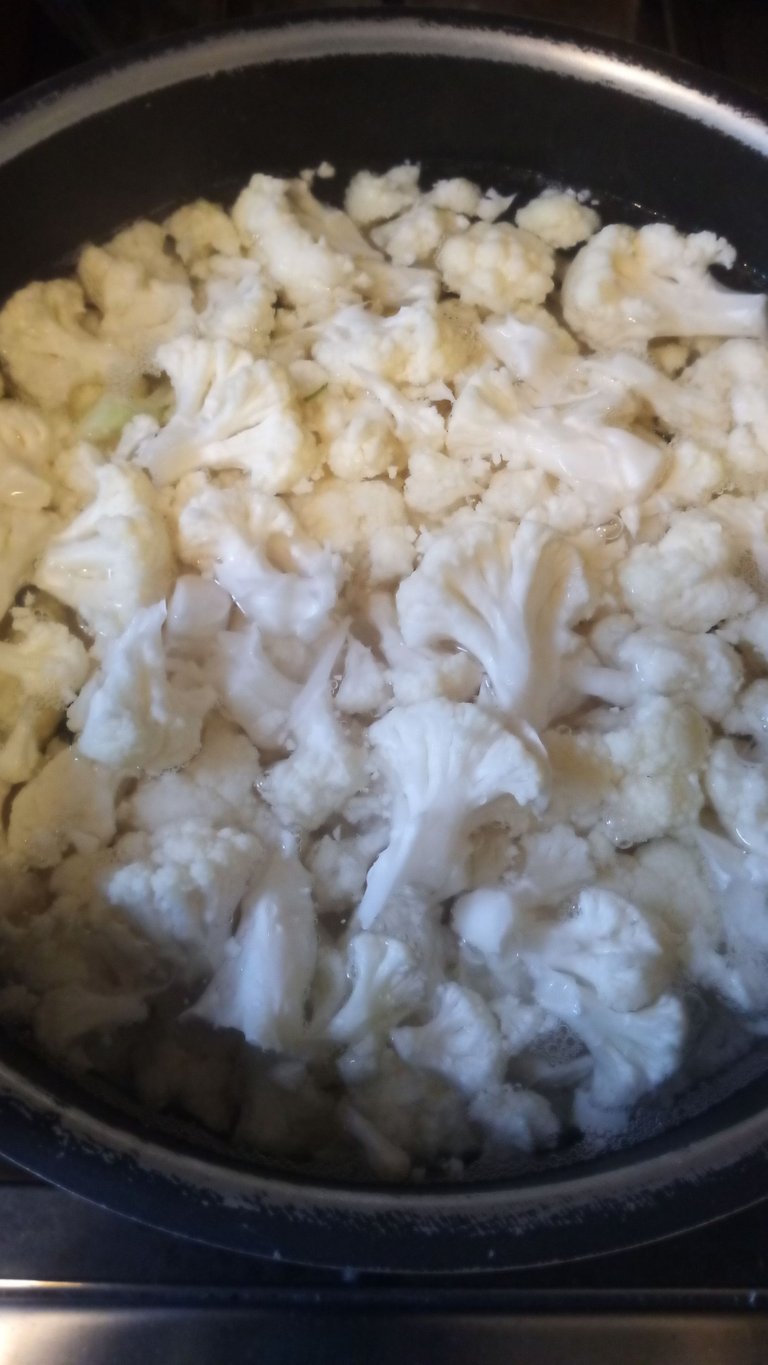 Break up the cauliflower into small pieces. The exact size doesn't matter as it's gonna be mashed up anyway. Put it all in a big pot (you may want to wash it first), cover it with water, and set it to high flame.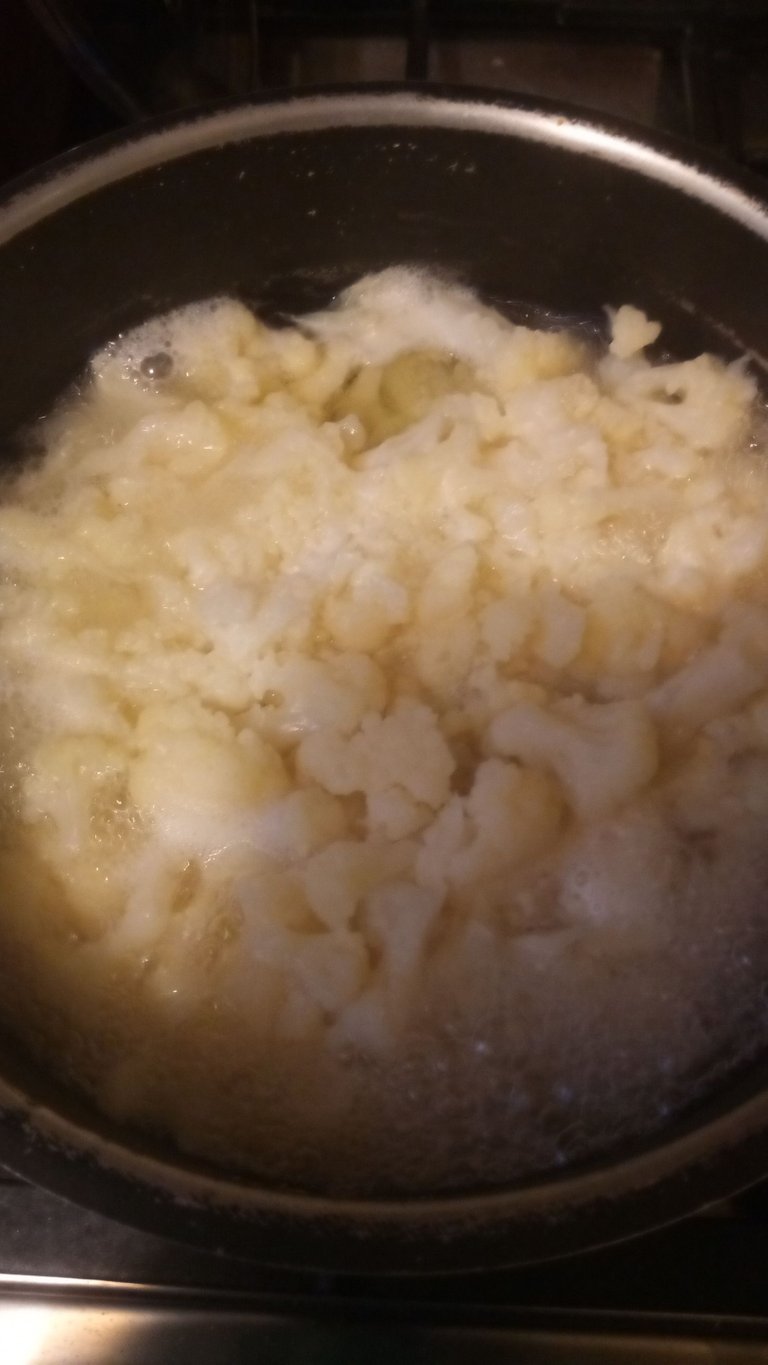 Keep the water boiling until the bubbles formed around the cauliflower pieces indicate that it's ready for mashing. They should be rich an foamy.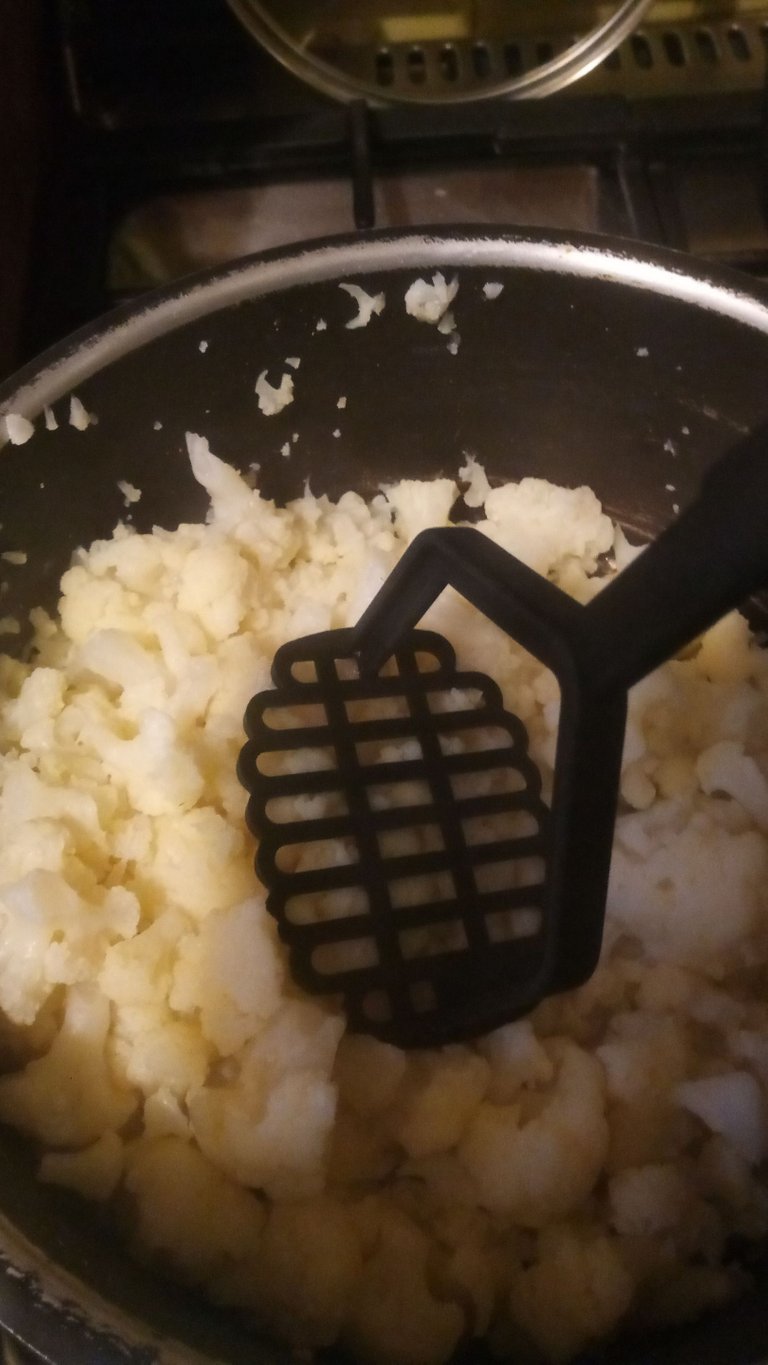 Drain the water, and use the same kind of masher you would for potatoes. You'll notice that it'll go so much easier.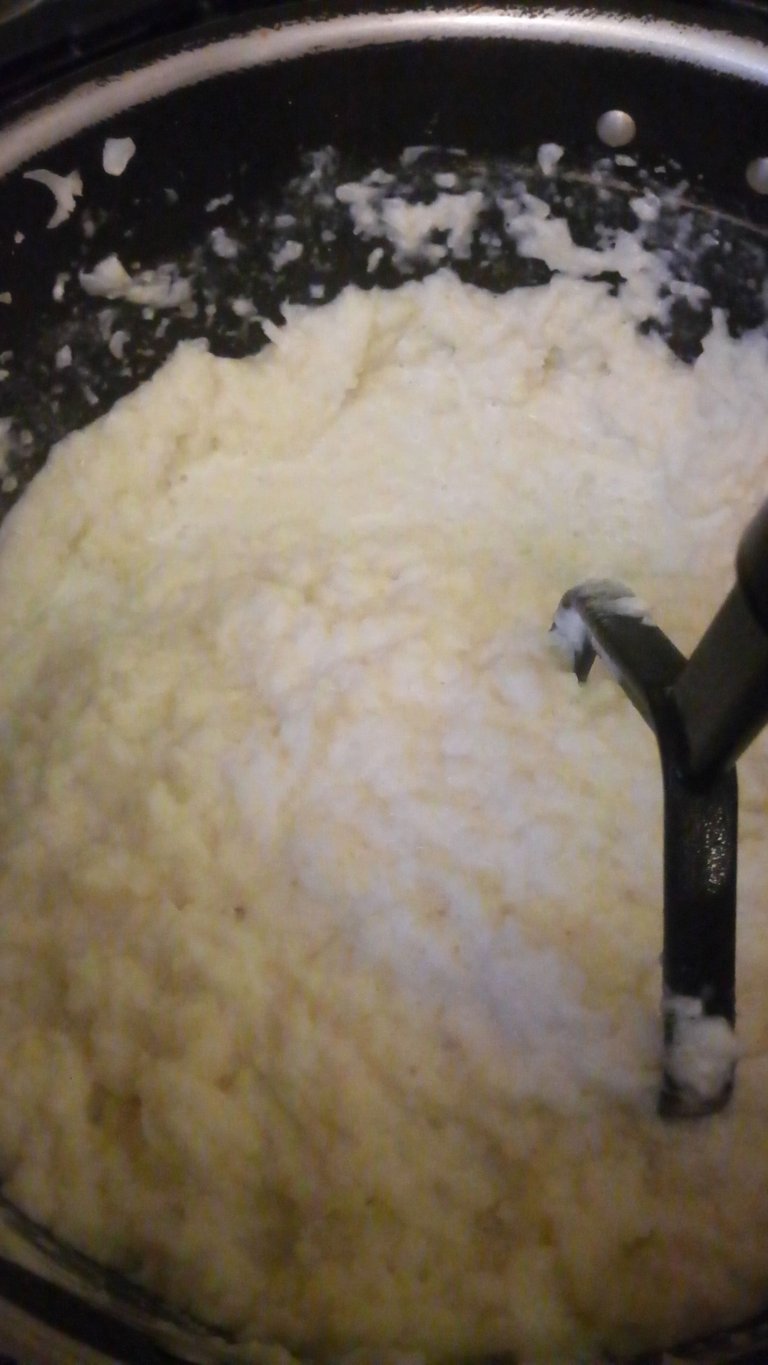 Add salt, pepper, garlic, onions, herbs, milk, yogurt, sour cream, or anything else you think is going to taste good. But even with just a bit of salt this puree should be quite delicious.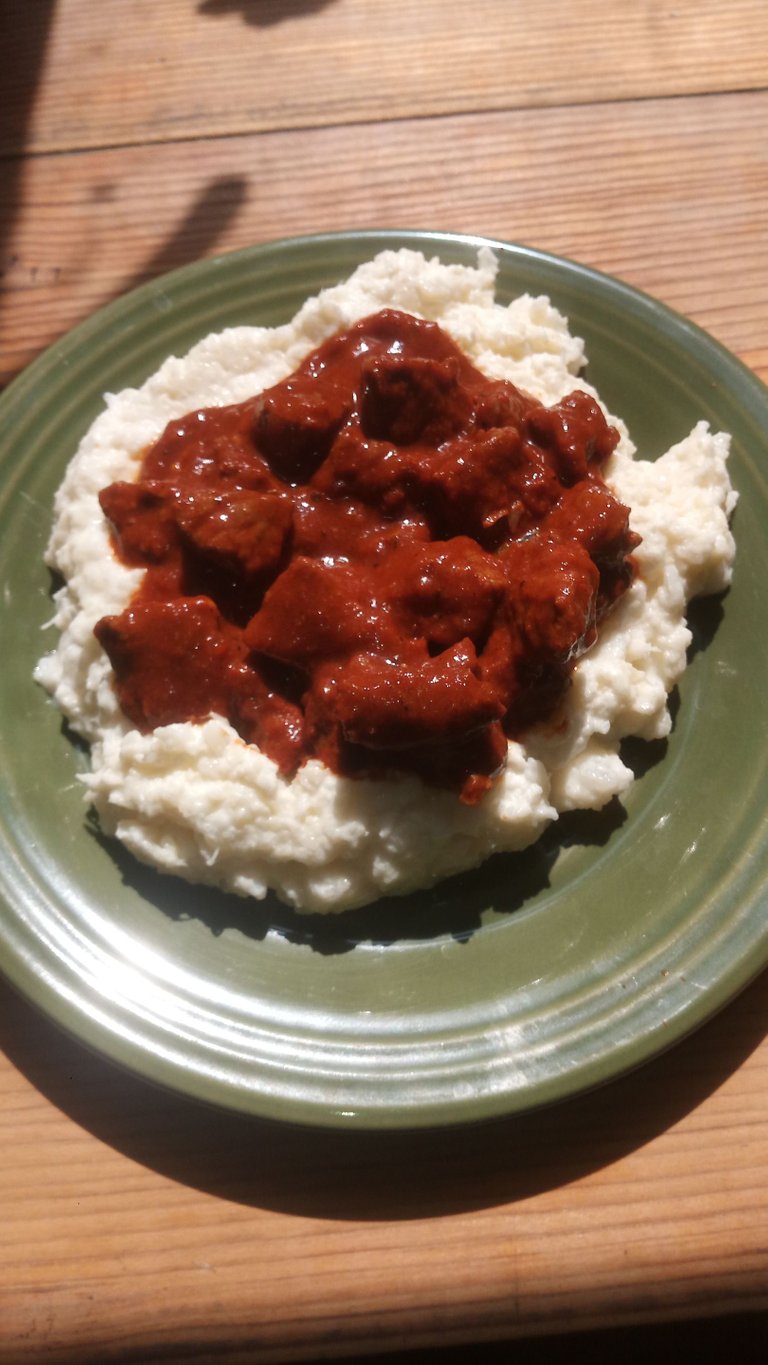 Still Just A Side Dish
Okay, and with this we've almost reached the full extend of this recipe. After all mashed cauliflower, just like mashed potatoes, are best eaten to accompany something more substantial. This time I made it to go with goulash. Follow my link to that post, all about the famous Hungarian paprika dish, which is really not the topic here.
The Options Are Endless
So what's next? Well, you may have guessed it: What you can do to potatoes and cauliflower, you should be able to do with most other vegetables. Anyone who has made their own baby food should be able to verify this. As always, some combinations will turn out less fortunate, others may take on the position of a full on kitchen staple. But in either case it's a good idea to experiment... until you go tired of mashing things all together.
For other food related posts, take a look at my You Are What You Eat series. To see my collection of Mexican dishes, visit my What to Eat in Mexico collection.