Ever imagined the lifestyle of poor village people. Especially when it comes to their food. In my recent staying experince in village, I have managed to live and learned many new things that make their lifestyle more simpler than urban people. Their food especially contains the nutrition as well as health benefit constituents that urban people look out in additional health supplement.
Normally, the urban people start their breakfast with juice,bread, fruits, or cereals or some other stuff. But poor village people start their day in a more nutrious way. And to add a variety in my breakfast menu, I have added one of their favourite breakfast item.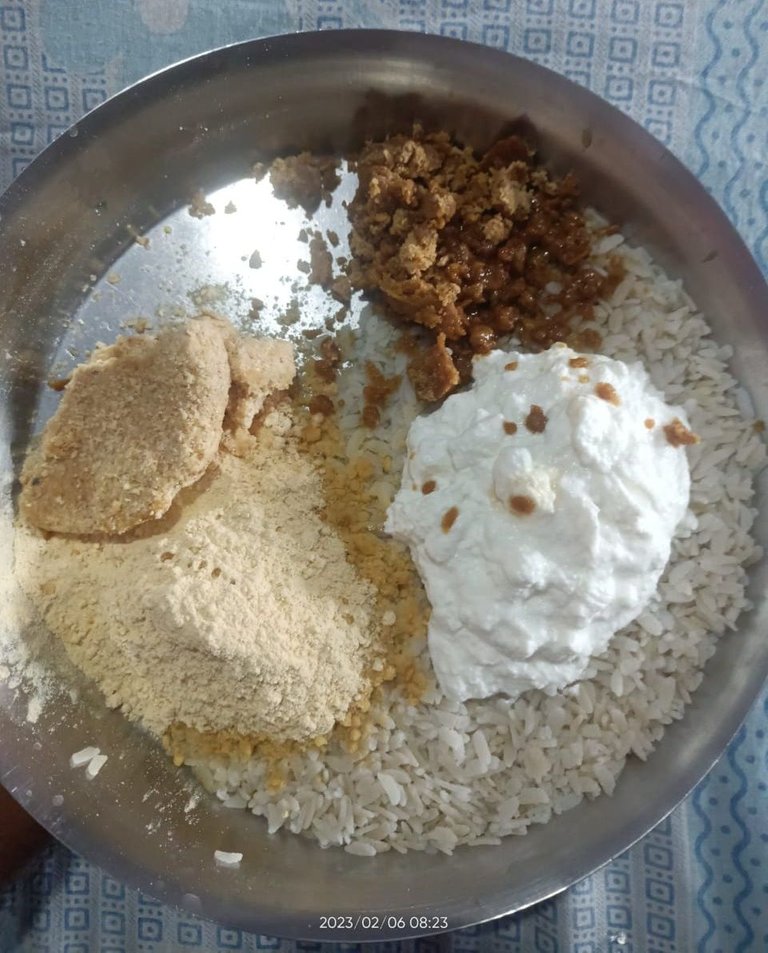 The plate contains all the item that were mixed together and eaten as per taste. The main item of all are the flattened rice which is called as chura or chirwa. This item is made up of from the paddy that they grows in their field. So it has the freshness and natural sweetness. Rest of the items are :
Jaggery : This is added as sweatner in the main item. You can choose sugar or salt as per the way you want to consume.

Curd : Fresh curd made up of from homestead milk is always better than those available from market.

Flattened Rice : this is bit hard in raw form, so we soak them in water to make it soft.

Tilkut : This is just an added item to enhance the taste.

Sattu: This is one of the most loved item I our village. Made up of roasted grams, it is very rich in protein. It is very good for digestion and body building. One can add it or try out differently as per their taste.
This is a common breakfast for village people.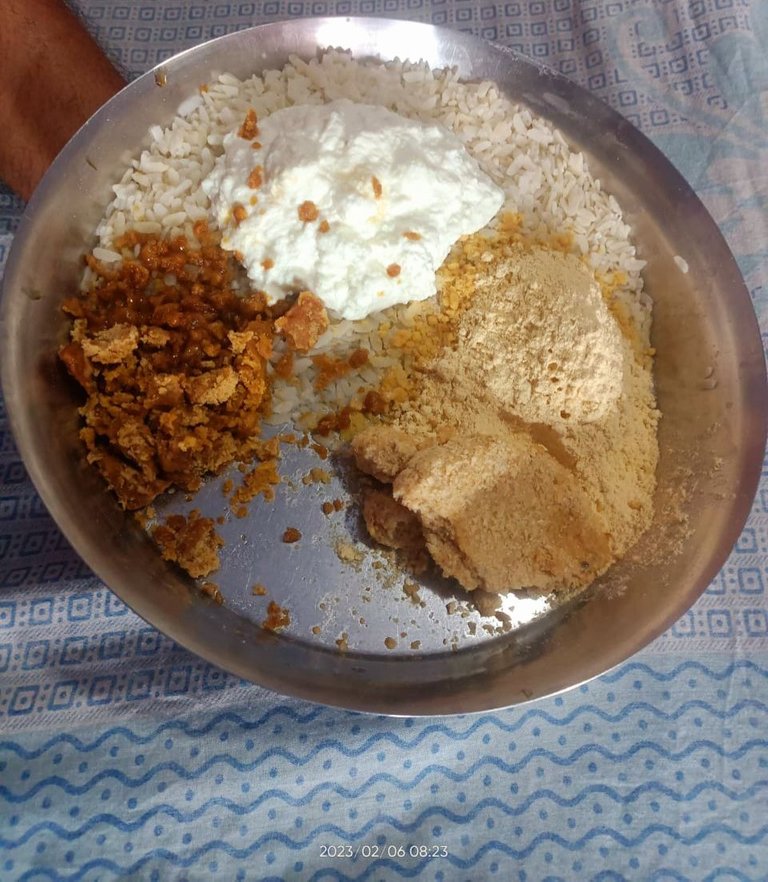 One can try out different combination, or mix all the item together to enjoy the meal. This flattened rice can also be eaten with Warm milk or with water and Ghee or any other thing as per taste. Flattened rice and rice are the main cereals of every home and they enjoy consuming it. These people ate far away from junk food or restaurant foods. They live happy with minimalist way.
Peace!!