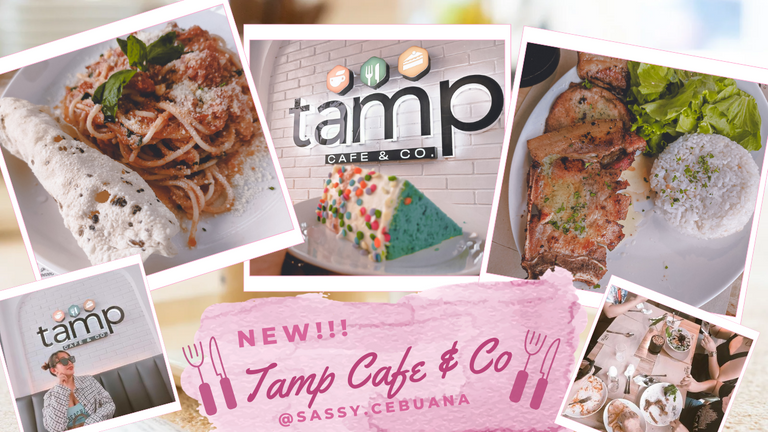 Here's another gastronomical adventure I had last weekend as a great way to start my month. When I first found out about having this cafe nearby I can't help but to be excited about it. I also found out that they are branching out near our home when I was out for my morning jog. It was revealed that it's Tamp when the construction was almost over. I told myself that I will be dining during the opening of this cafe and I have kept my promise.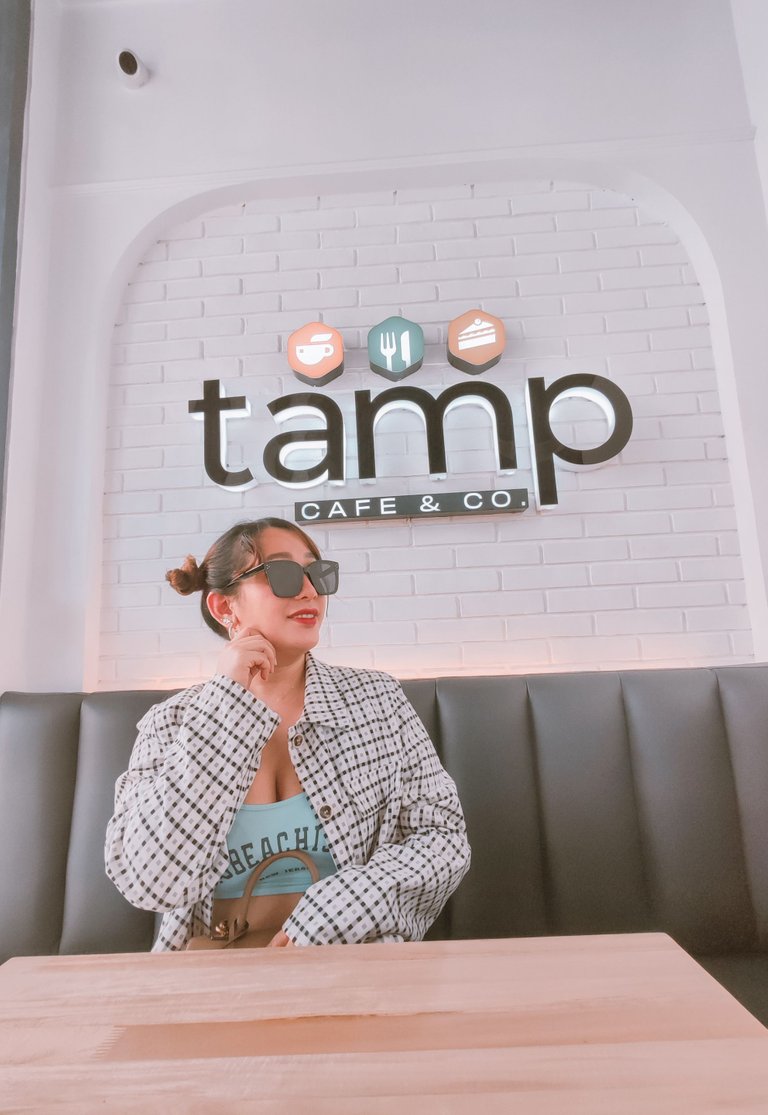 It was on the group chat of my family that I found out about its opening date. What a great way to celebrate the first day of my month! My sisters have decided to dine in and told my closest friends Demple and Chrissie about it. Since we have visited the first Tamp Cafe and it was a bit far from the office we now have a go to cafe which is just a walk away from home.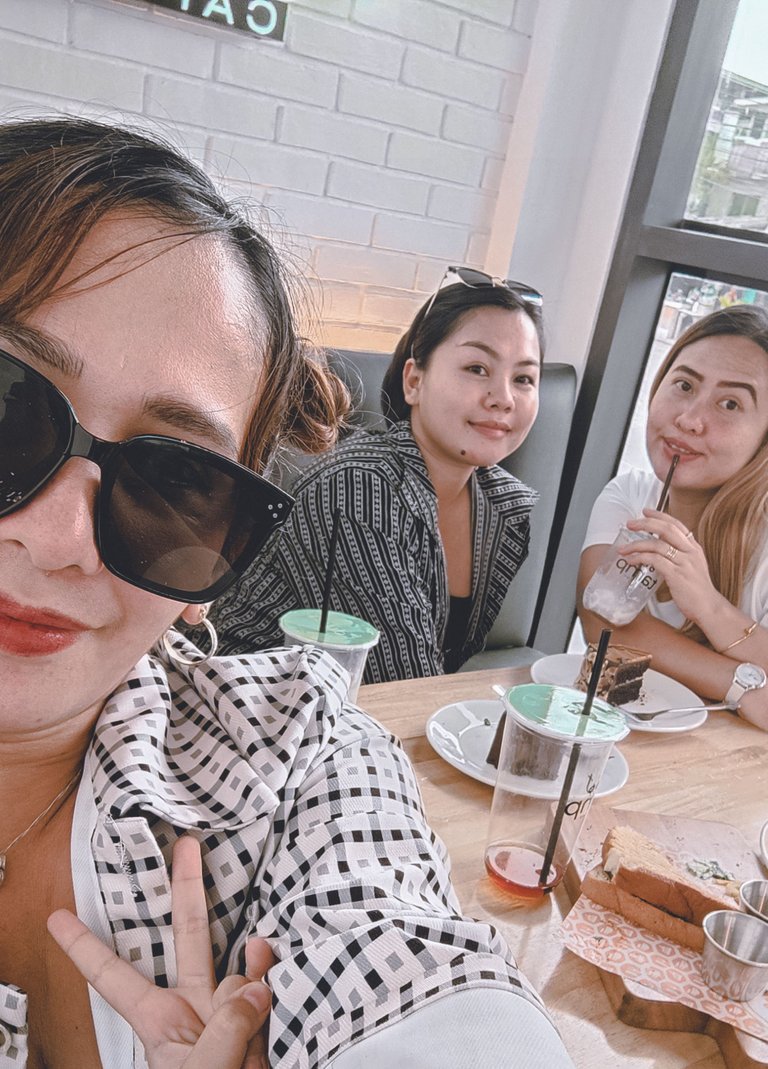 Since both of these beautiful ladies lives nearby, they also went there during the opening day and celebrated the first day of my month with a hopeful heart for a wonderful October. Since it was opening day, they don't accept reservations and only walk-in customers were allowed. We asked our niece KC and my sister Jong to go there to reserve a table for us. There was a long queue indeed. When they went there we were number 8 on the list. Good thing that they came there ahead so my mom won't have to wait that long.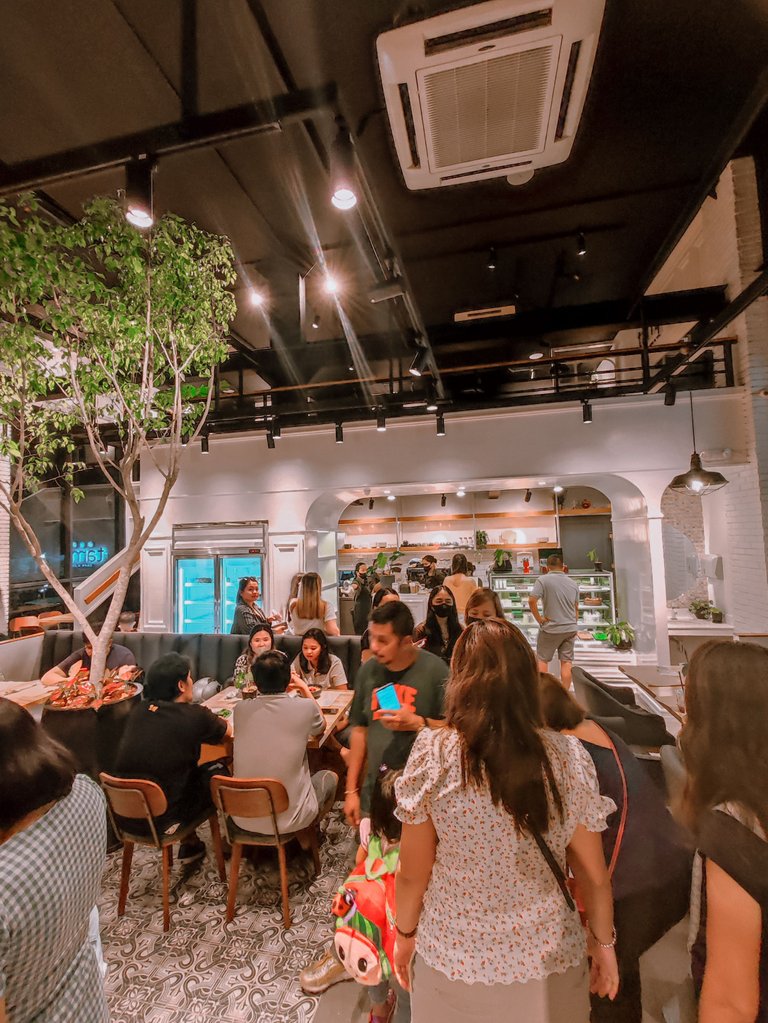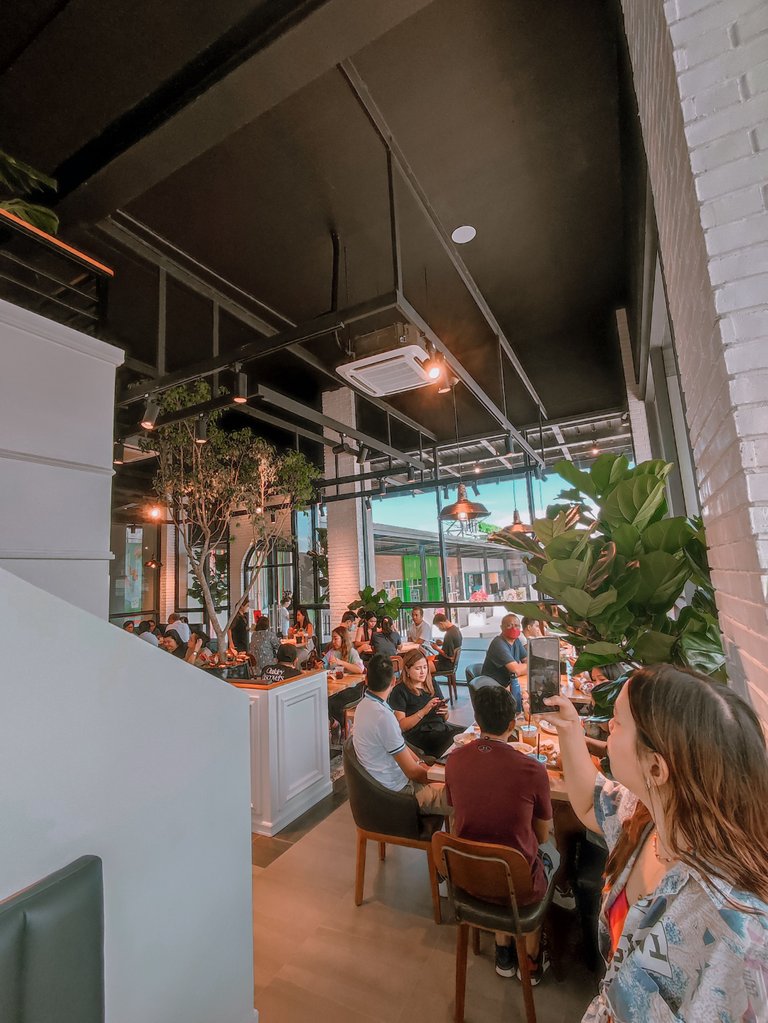 The place was jam-packed and it was expected since their first branch does serve good food and they have beautiful ambiance inside. Since they were still in the soft opening stage, the upper part area is still under construction.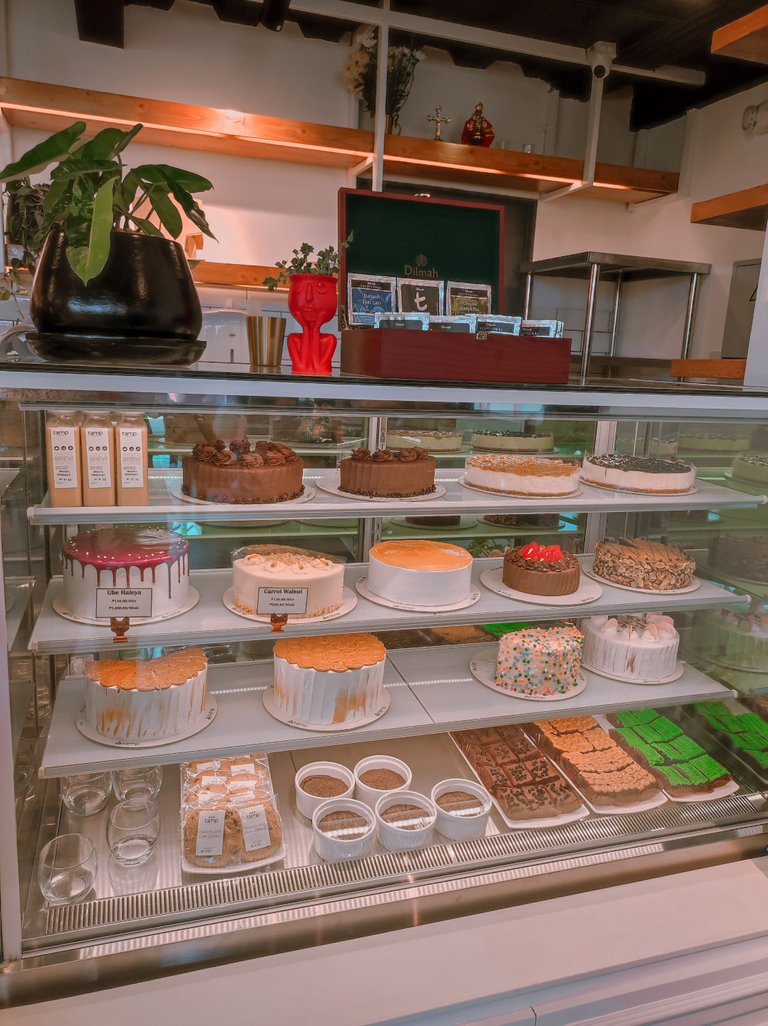 They were also known because of their delicious cakes. And when you go inside, this cakes will make you drool.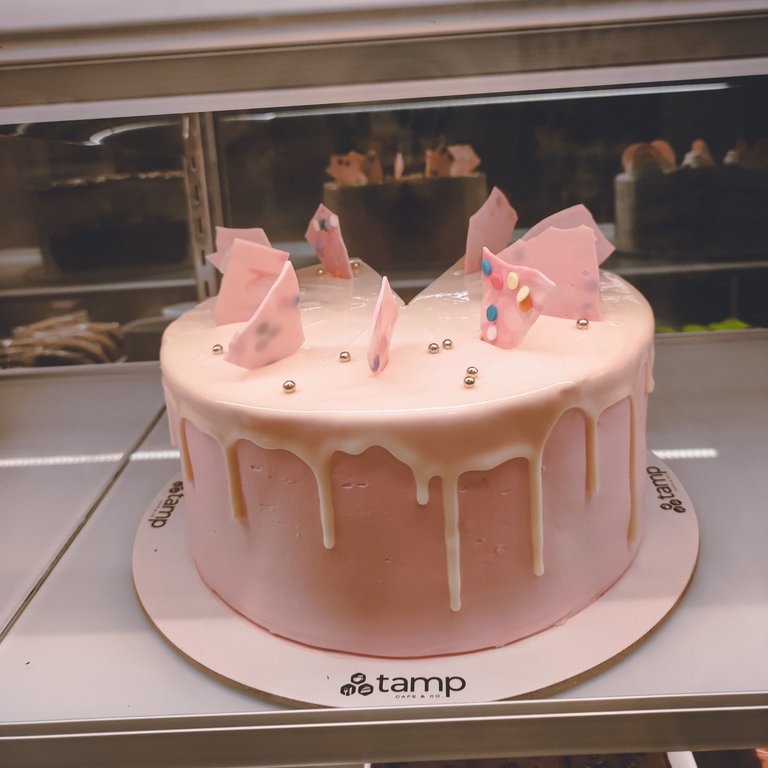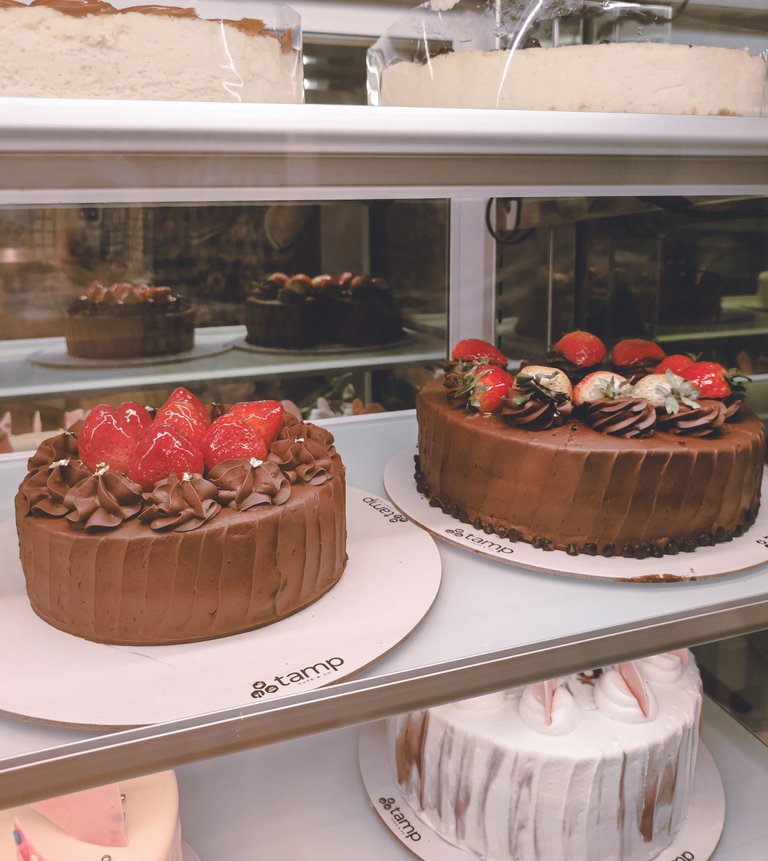 Let's go to the exciting part, the food! Each of us have ordered one set of meal with drinks to avail the one peso slice of cake! Yes, I think they are the only cafe that offers this kind of promotion. Though, it's limited with just four flavours but then, it's all delectable!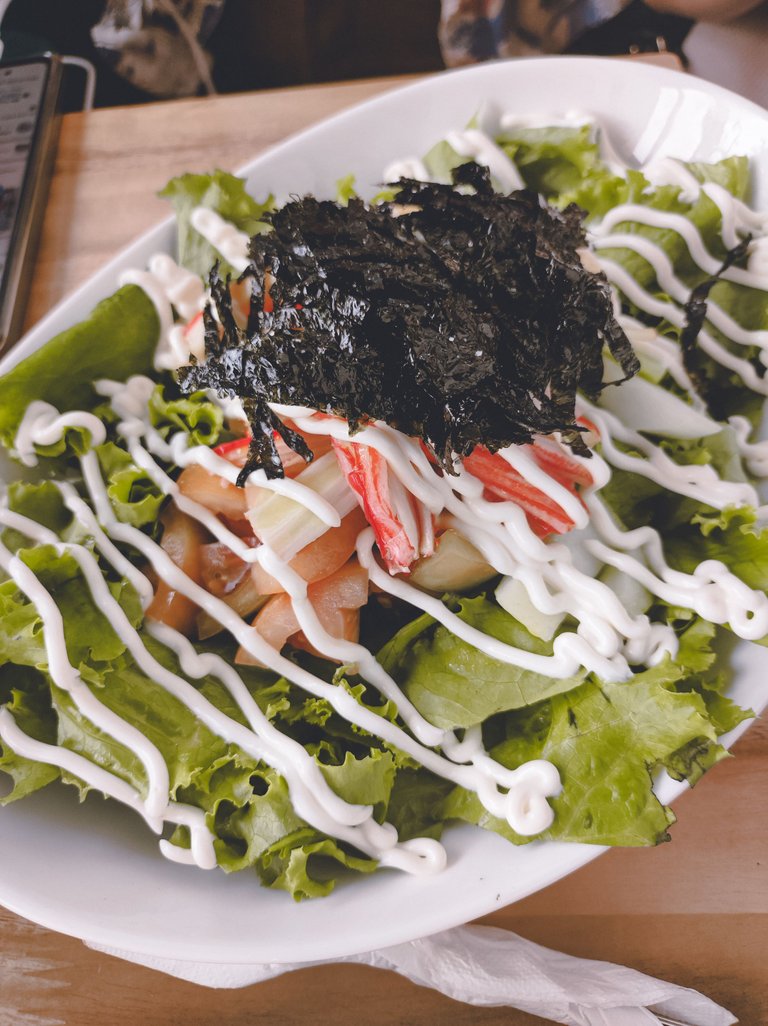 Mango Kani Salad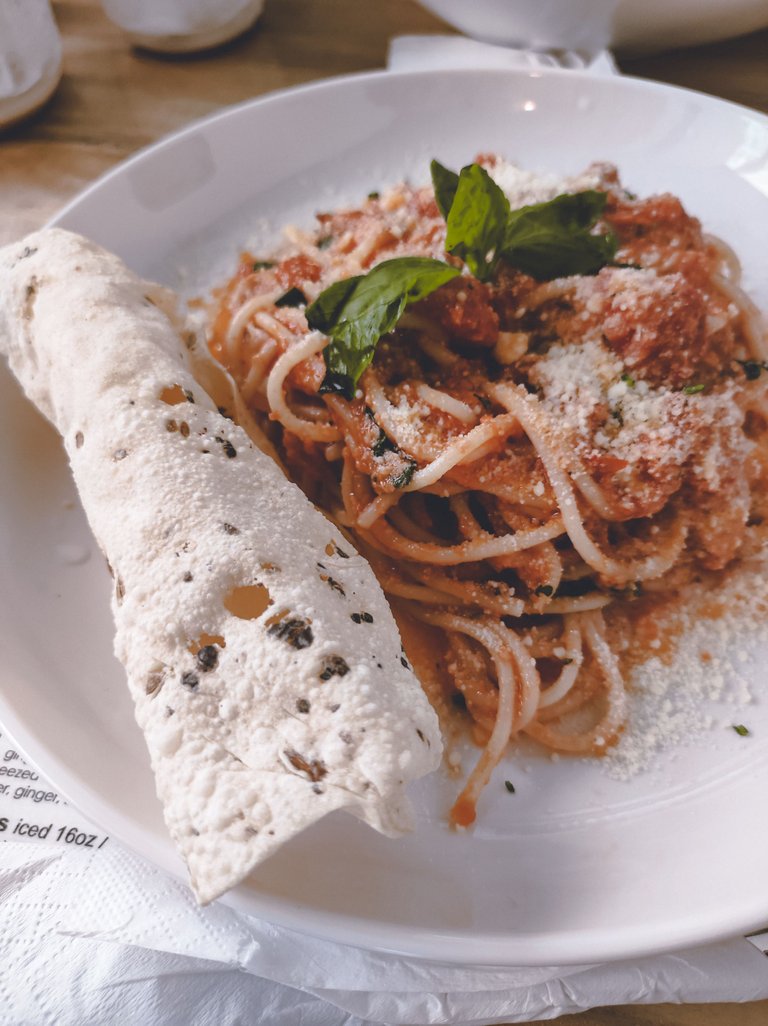 Tomato & Basil Pasta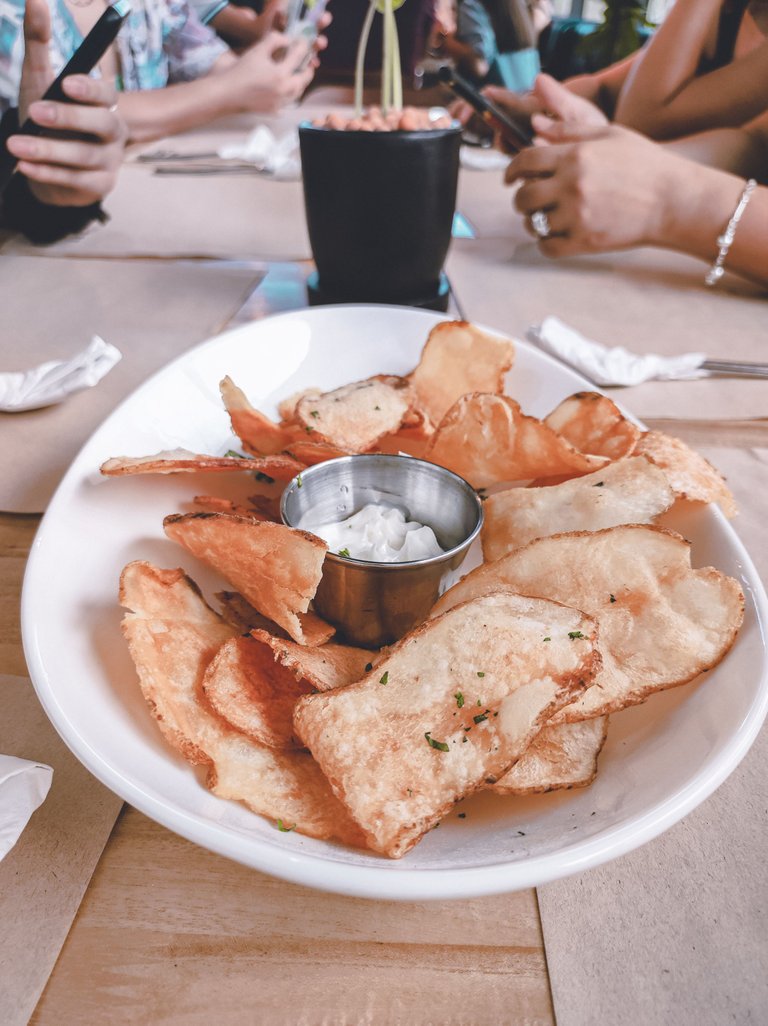 Potato Chips
.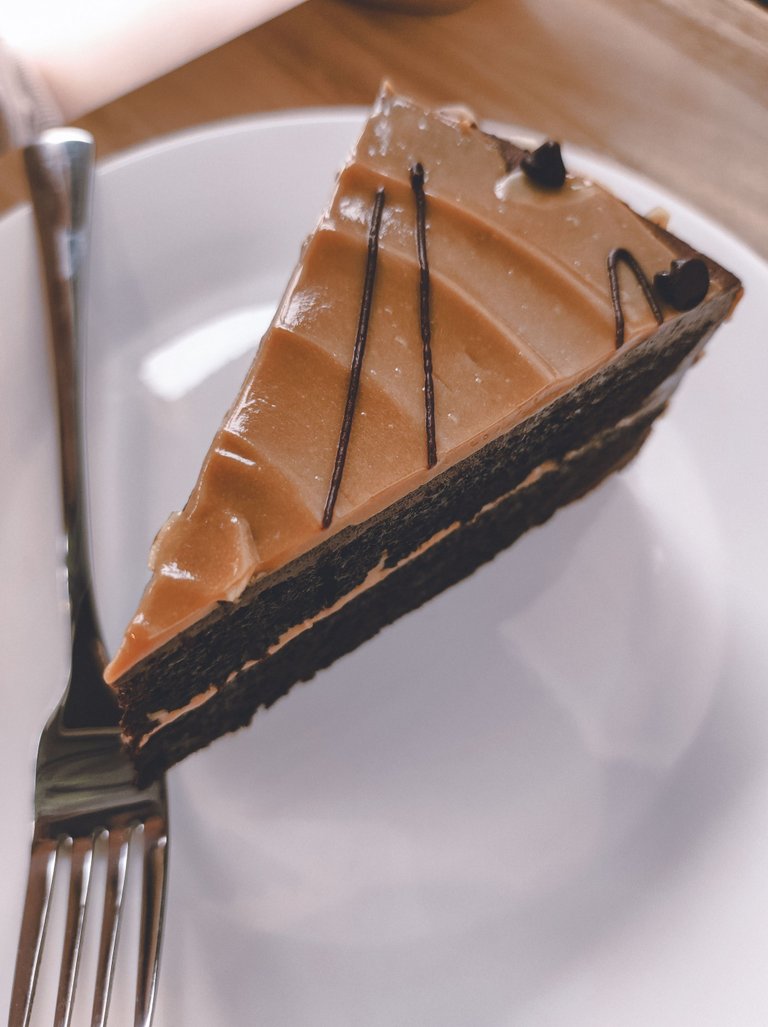 Caramel delight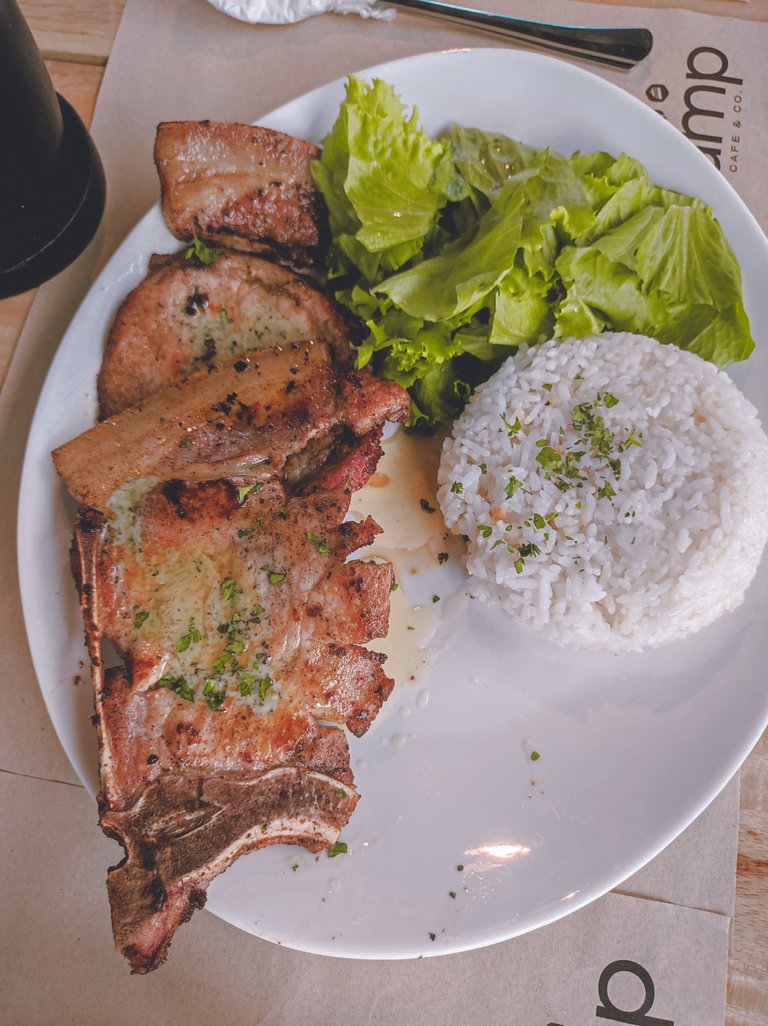 Twin Chops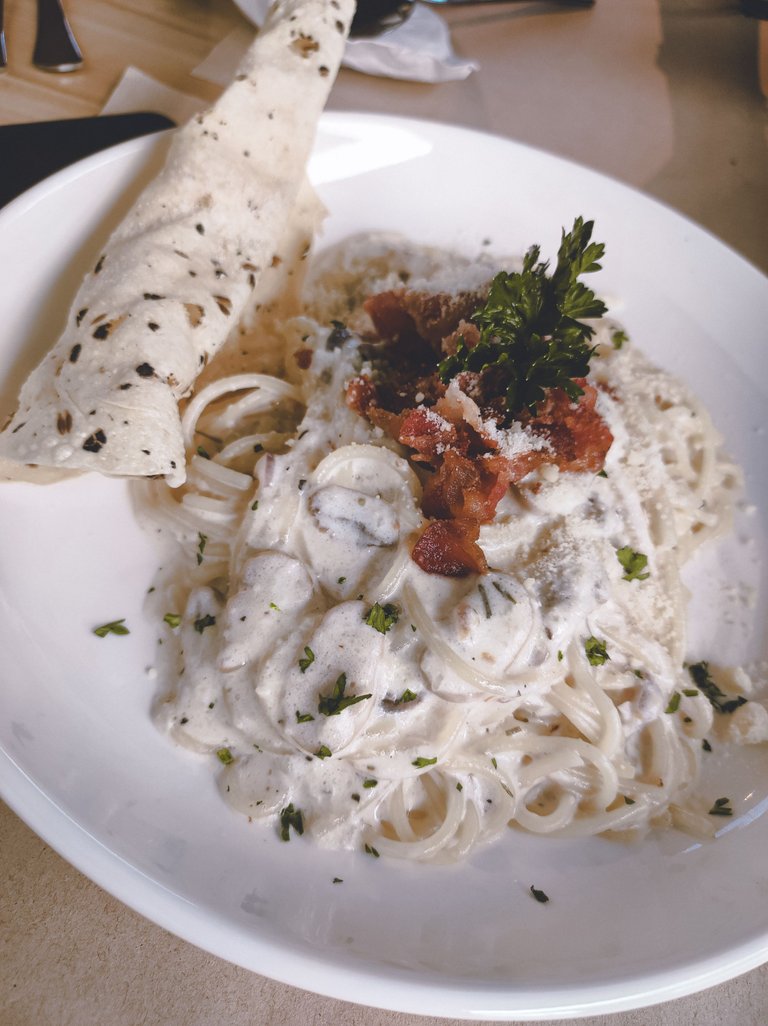 Bacon Alfredo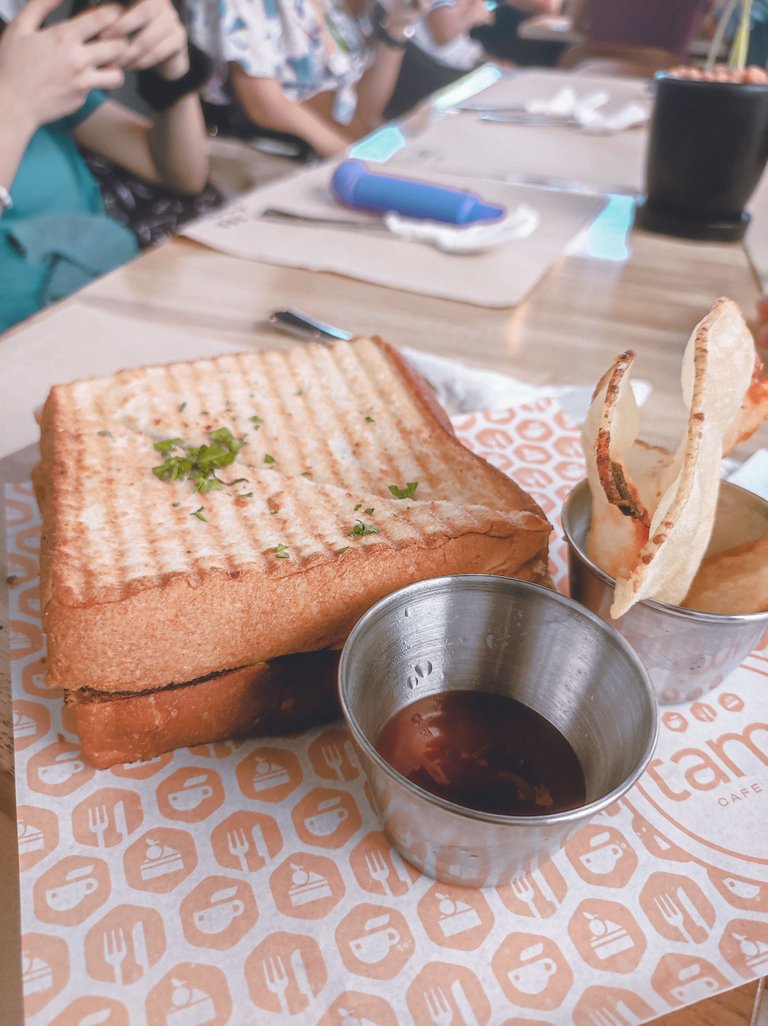 Tomato & Basil Sandwich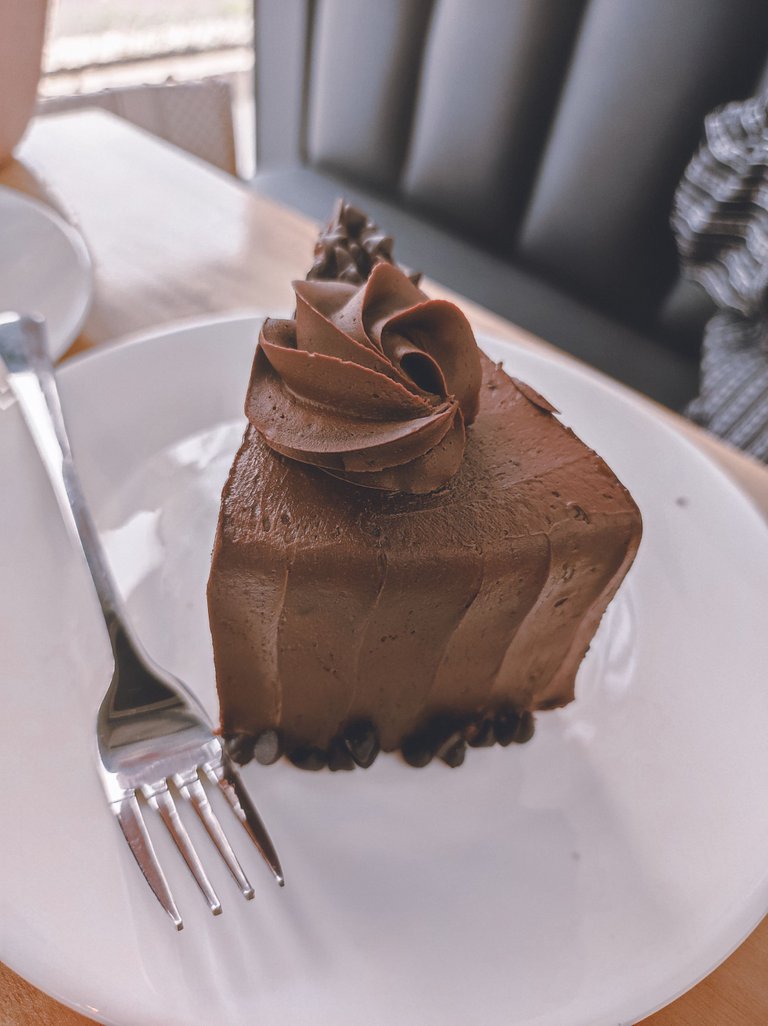 Chocolate blackout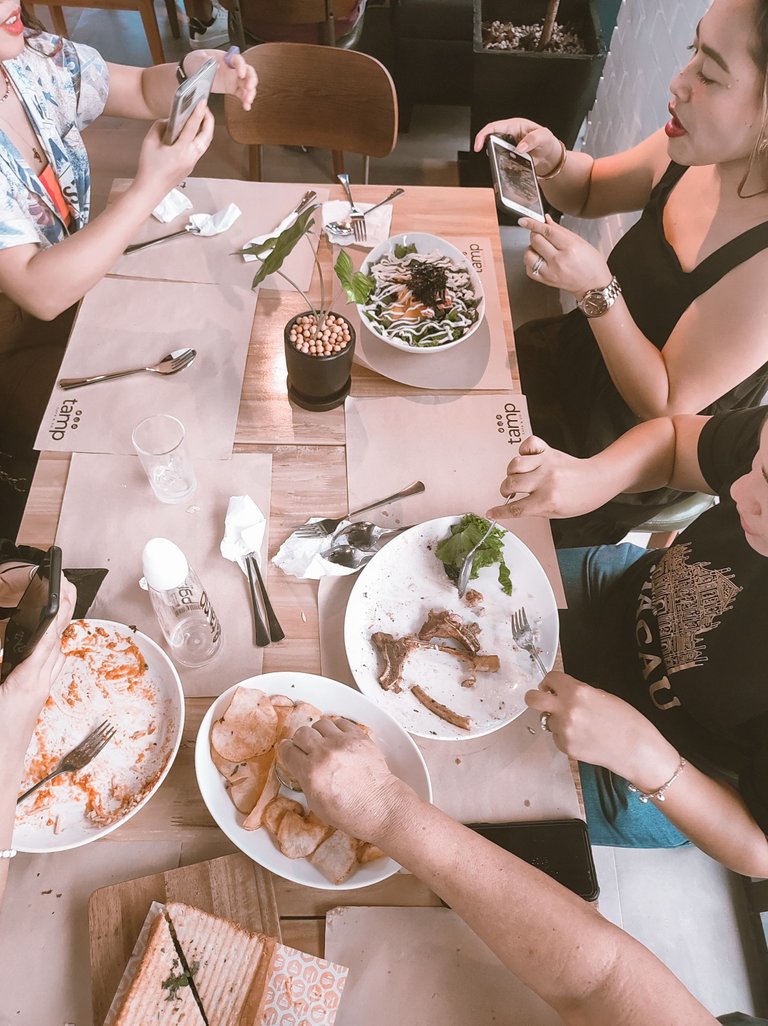 We had enjoyed our scrumptious meal. While some were busy taking pictures.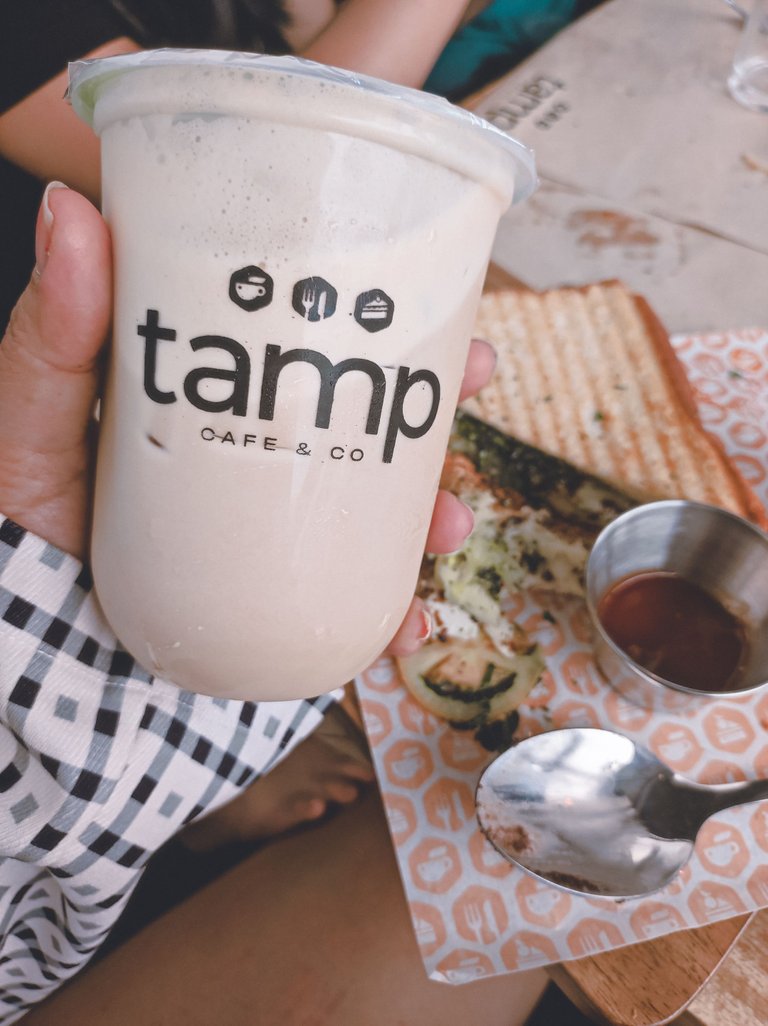 For the drinks, I had some iced french vanilla while my daughter had their brewed raspberry iced tea. It was a perfect match for my tomato & basil sandwich. The kids and my mom loves their potato chips as well.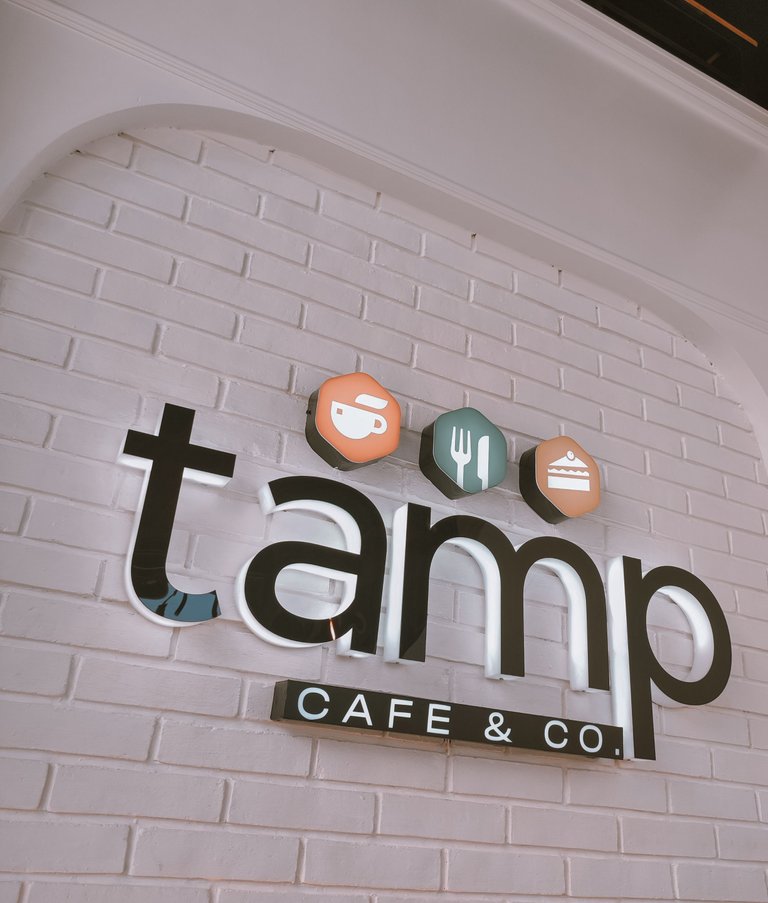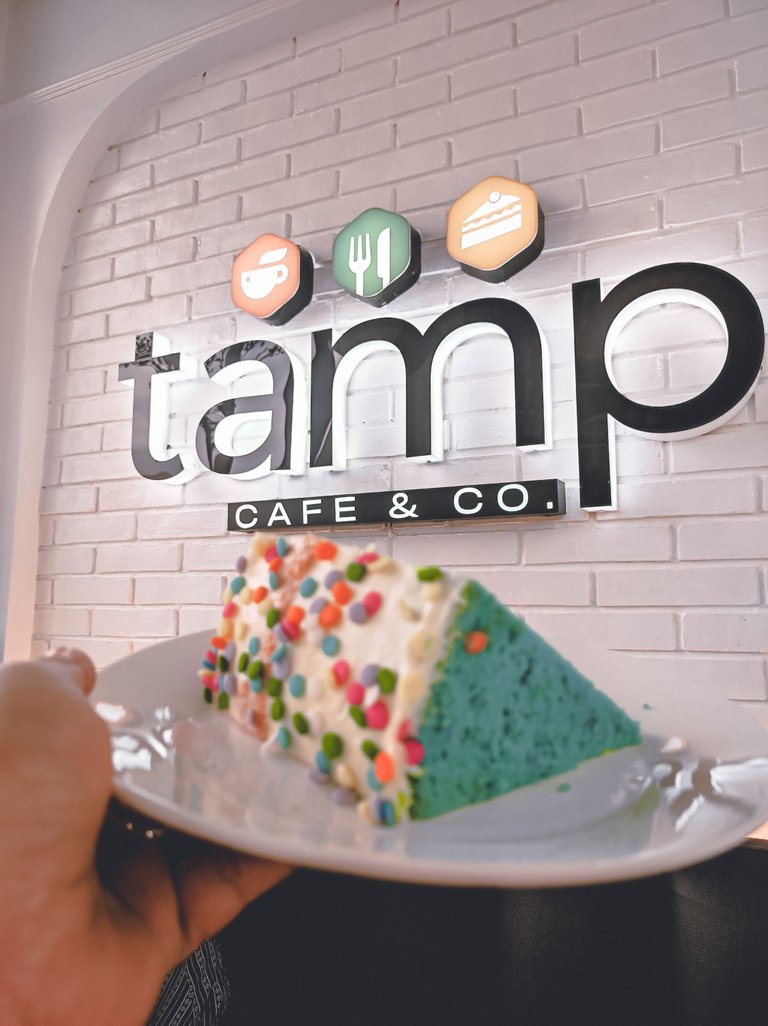 If you want some 🌈 rainbow cake instead of one peso per slice you only get to pay 50% of its price. Since my daughter loves it, my brother Gio get one for her.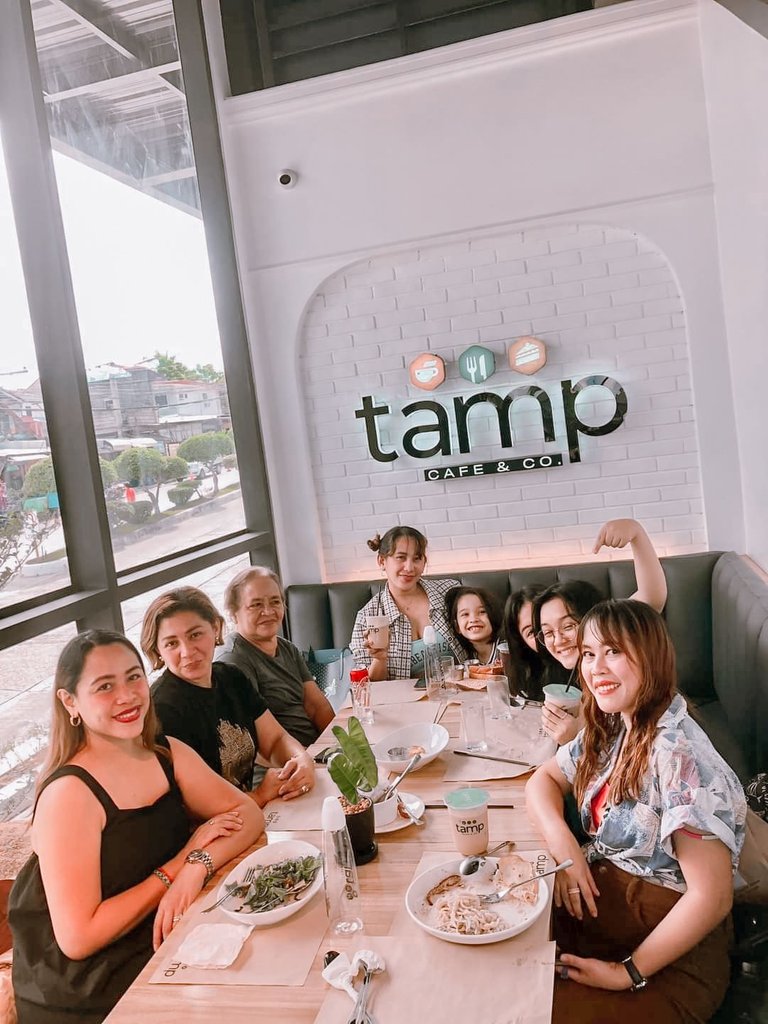 The first day of my month was well spent with the people close to my heart. Thank you for always being there for me fambam!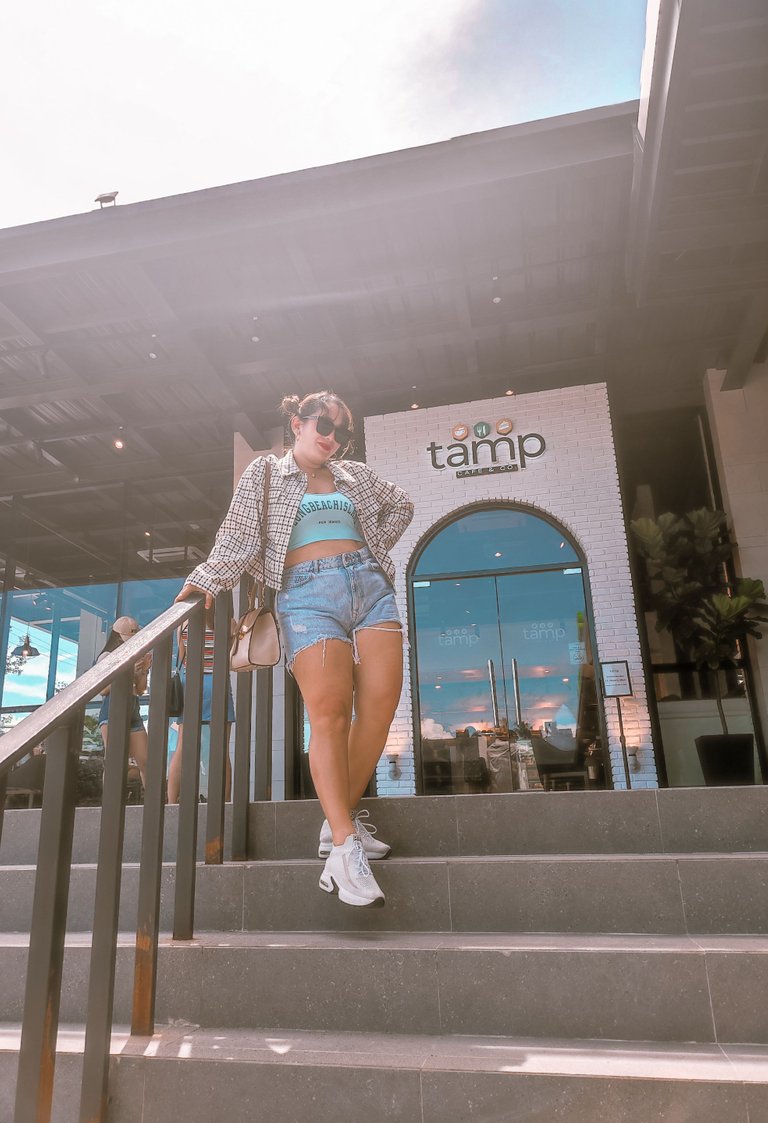 Overall, we have enjoyed the food, the place and for the service, it's understandable that it was a busy day but I hope they will have few more staff to tend to the customers. We waited for an hour just for our drinks to be served.
The new Tamp Cafe & Co is located at Paseo Arcenas, Banawa Cebu City. It's near DIY store and Metro Supermarket.