This is our own recipe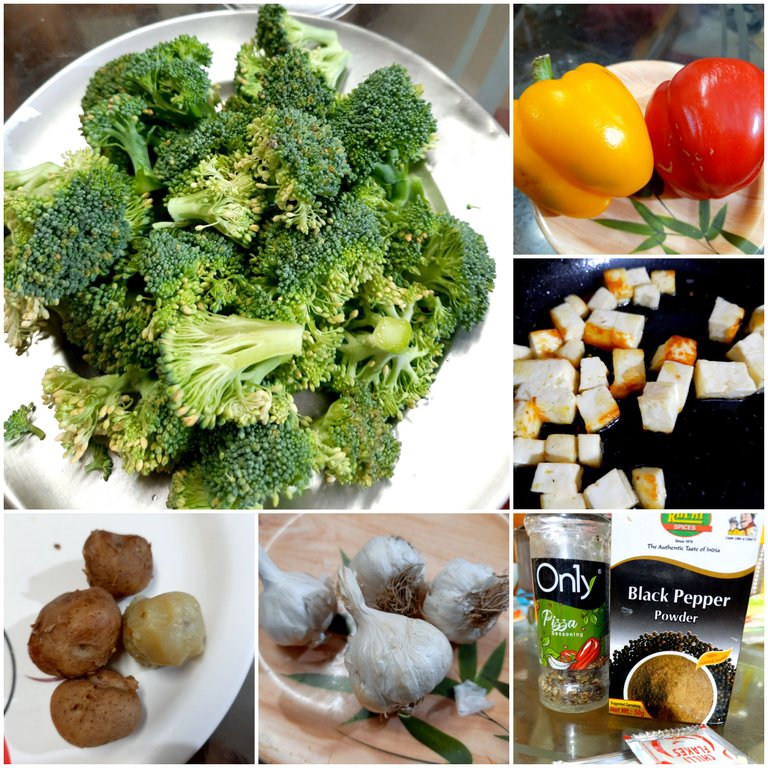 Do you love broccoli ? I started eating it only last year, before that, I was of the impression that it is only meant for people having diabetes. Last year, one of my friend suggested to try out once as it has a unique taste and since then, I am in love with it. We initially started looking at recipes available online and prepared it but then we have now improvised it to have our own version :) Of all the various recipe we like two - one is Broccoli Manchurian and another is Broccoli mixed fry with paneer and potato. You might have prepared or seen recipe having only broccoli. That is how we started as well - I like broccoli very much. But then my son wanted potato and my daughter wanted paneer. So we made one suitable recipe matching everyone needs and now everyone likes it.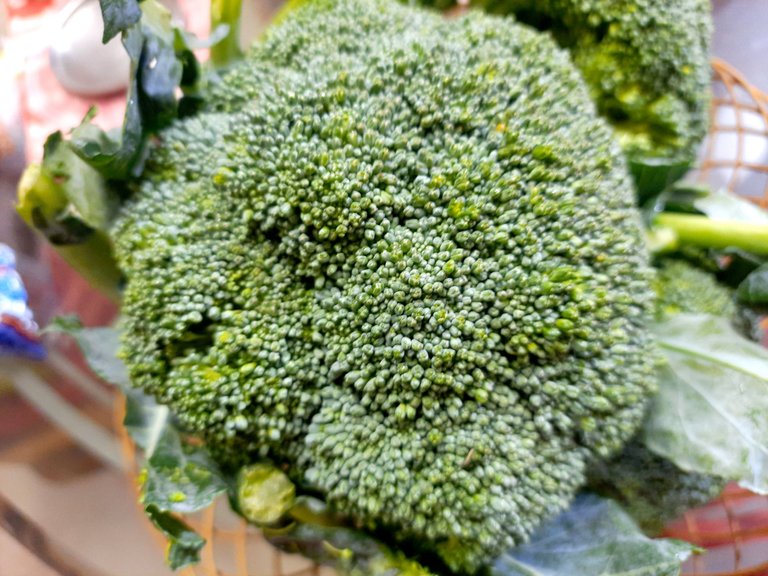 This broccoli that I get from my organic vegetable provider - the person was awarded this year. Much better than what is available in nearest market. They charge a little more ( a difference of just 10/-) but that is nothing compared to their quality.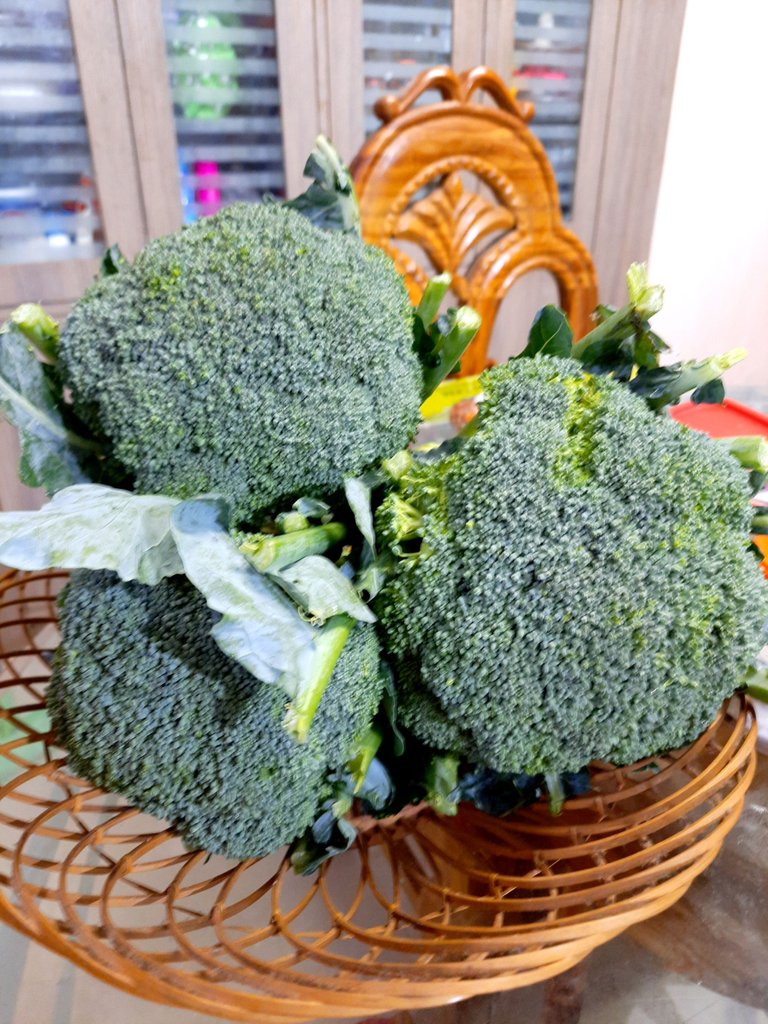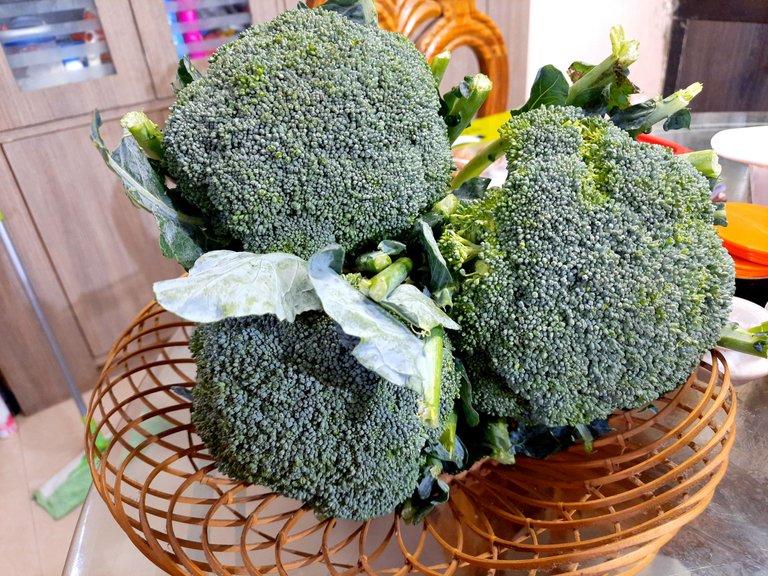 Not much ingredients are needed for this - capsicum, paneer, potato and then oil, garlic,black pepper powder, pizza seasoning and chilli flakes. You can use olive oil or refine oil but I get organic mustard oil for our daily use, so we used that.
Boil the potato, and in the mean time cut Broccoli, capsicum, paneer into pieces - I got the yellow and red capsicum for better taste - we use the green ones as well, they are cheaper.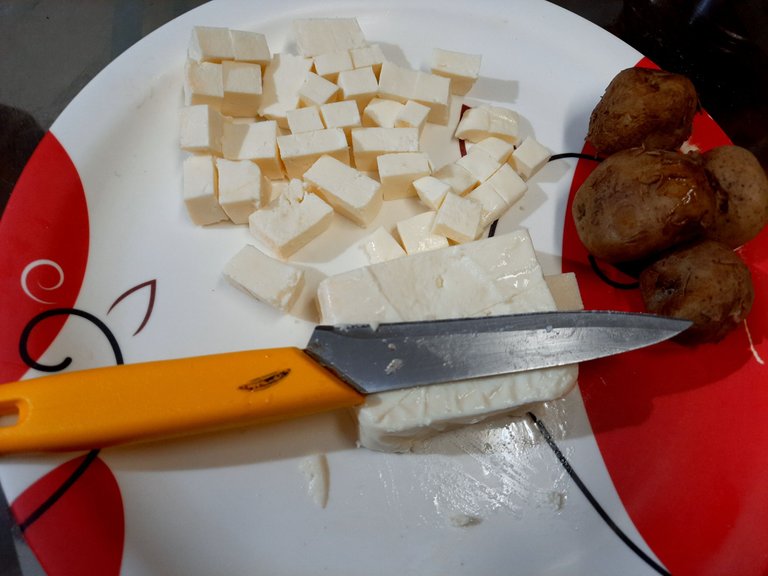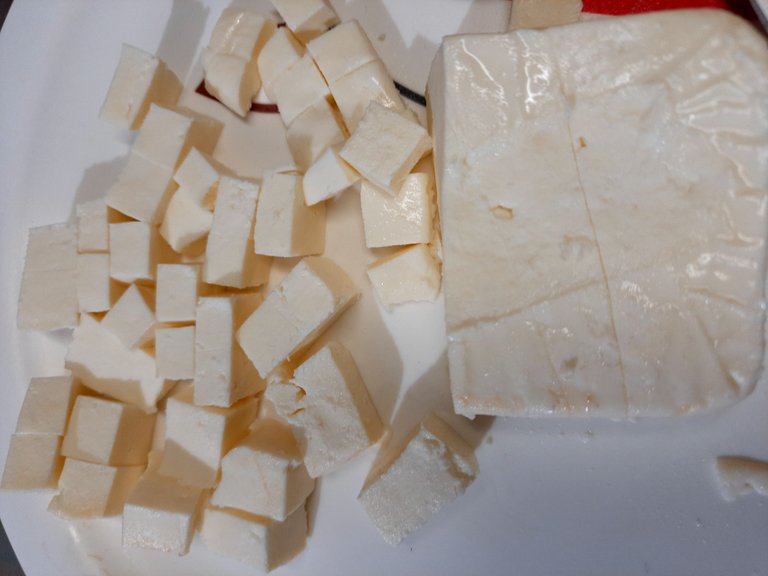 Now boil the Broccoli for 5 minutes and while doing so, cut the garlic into small pieces. Once the Broccoli is boiled, filter it. If you got organic Broccoli , then you can also drink the left over water - we mix a bit of turmeric and salt for taste while boiling so that, the left over water will taste better.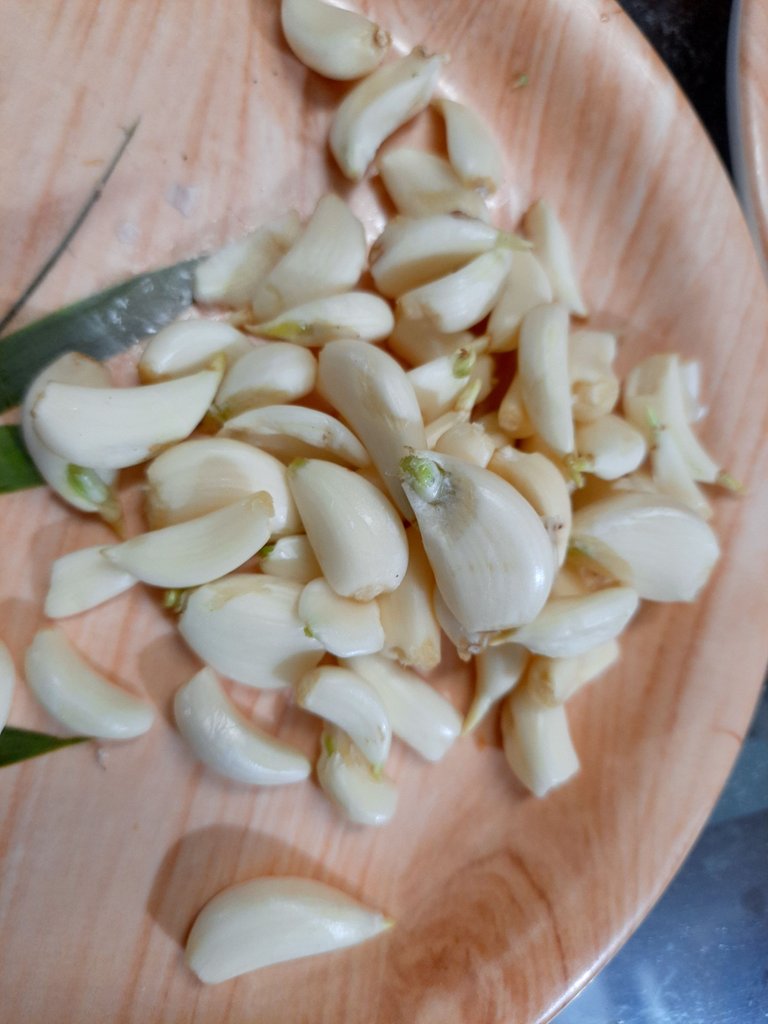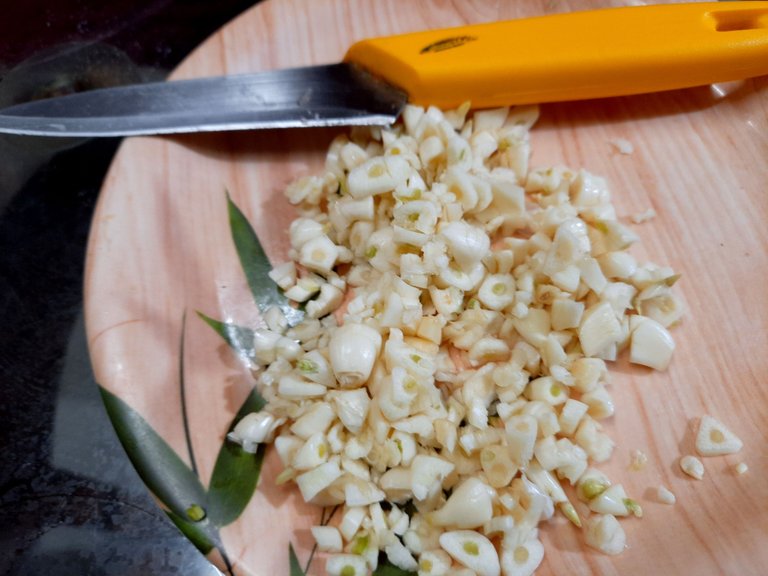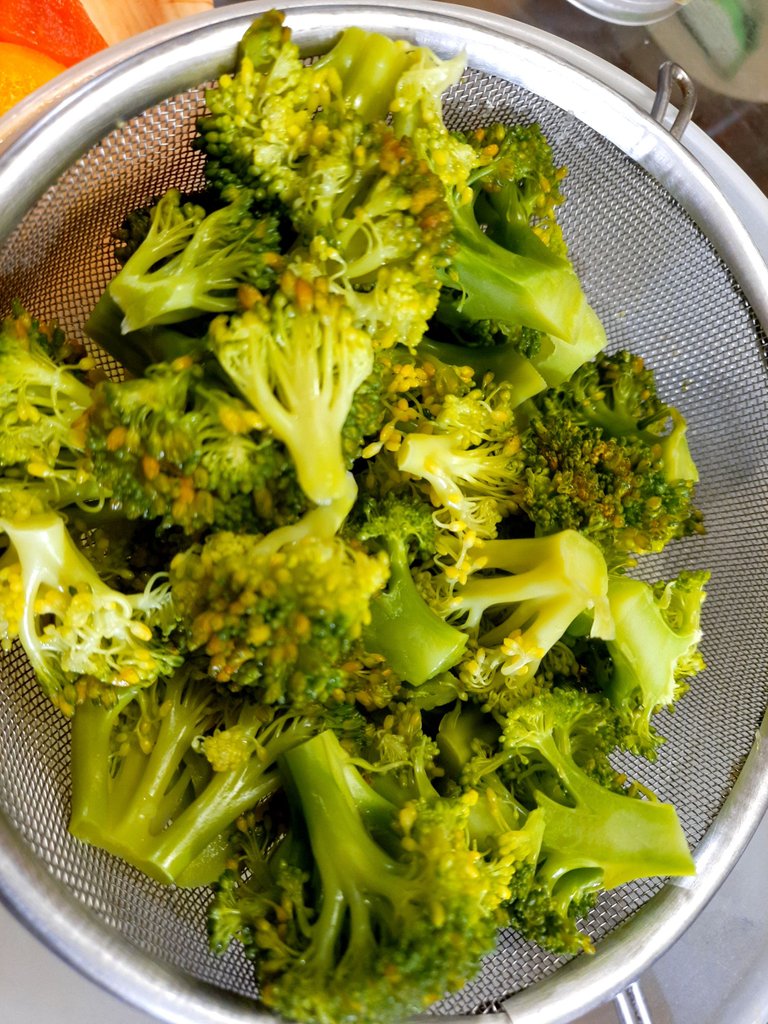 Here are the primary ingredients apart from oil. These chilli flakes came with some pizza and we keep them for use.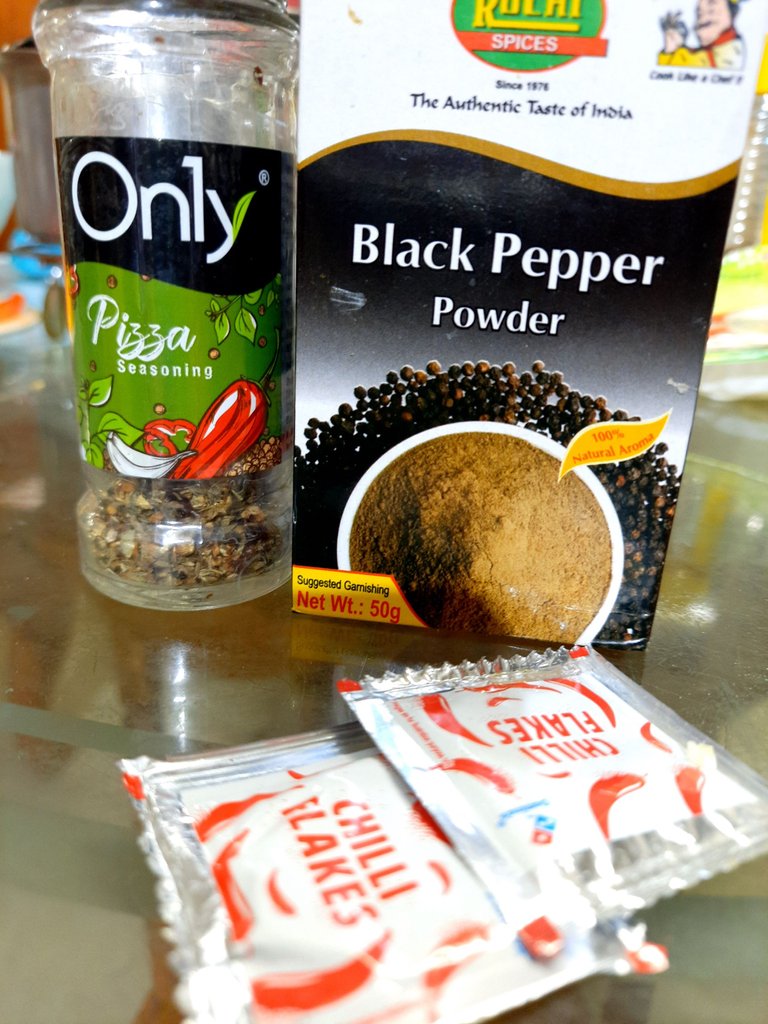 Now put some oil into a pan and fry the garlic. In another pan, fry the paneer. Don't forget to cut the boiled potato.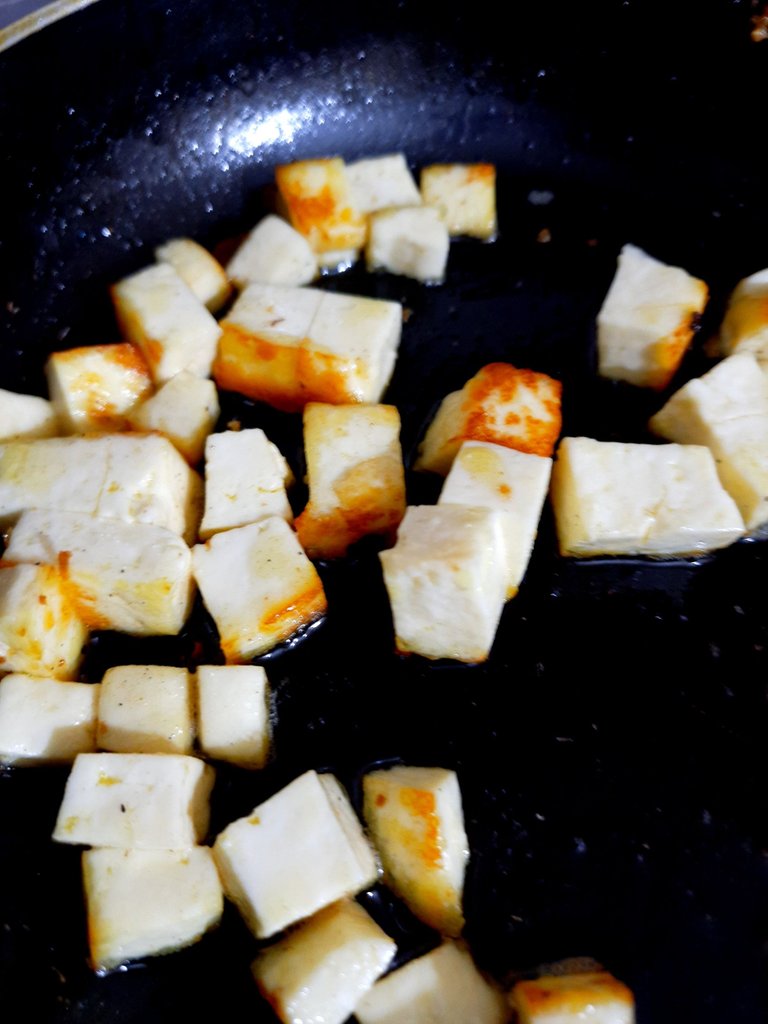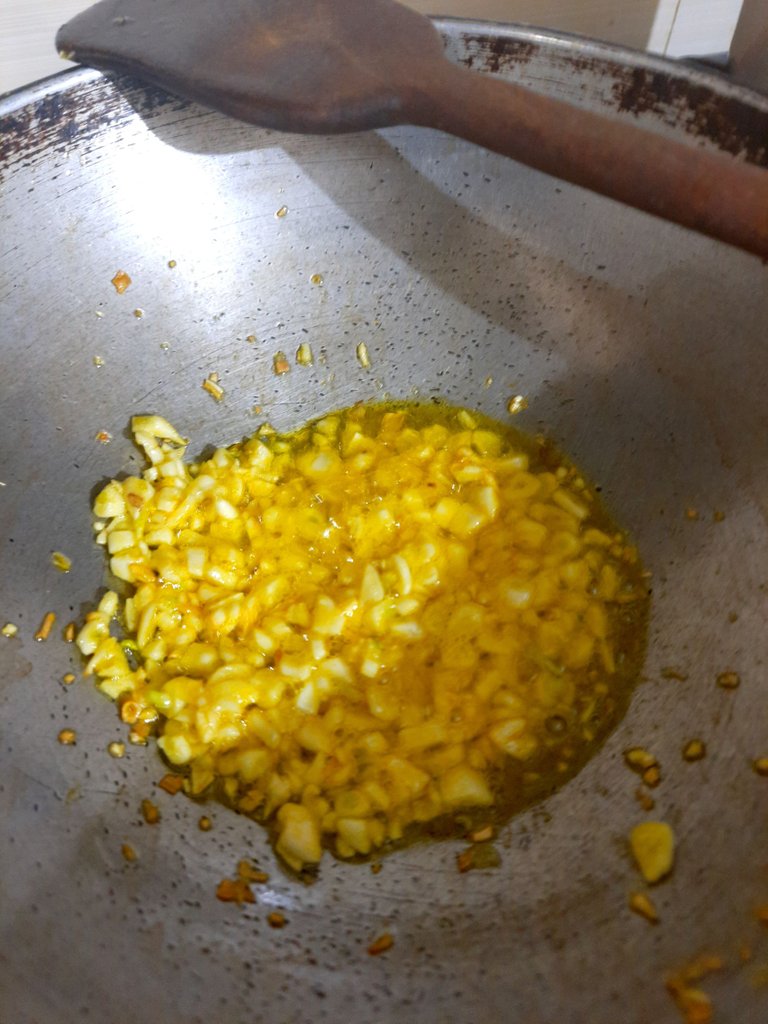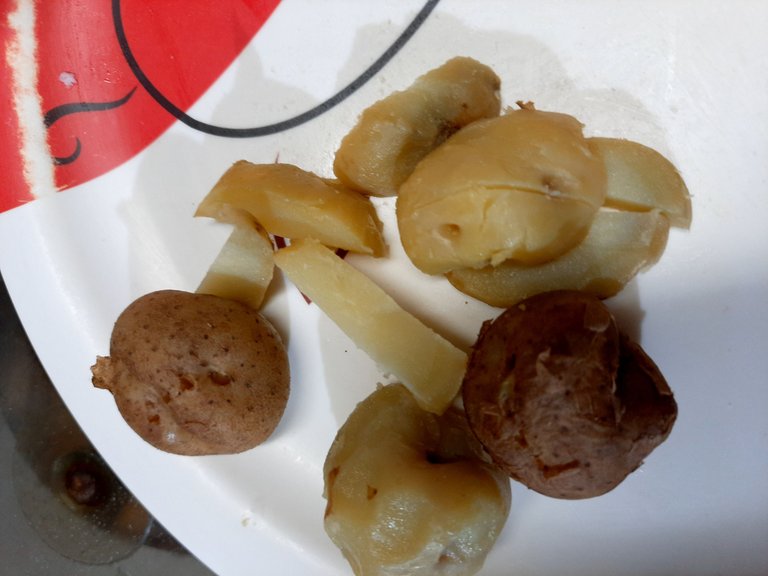 Once the garlic fries for a minute, add the capsicum and fry it for 2-3 minutes.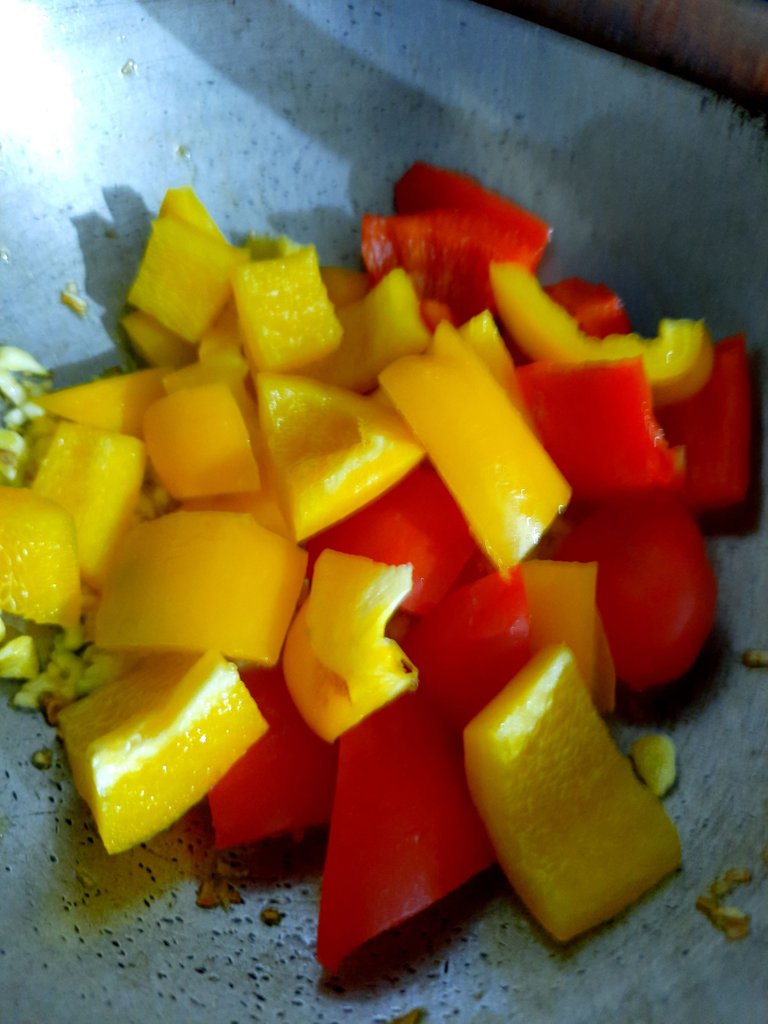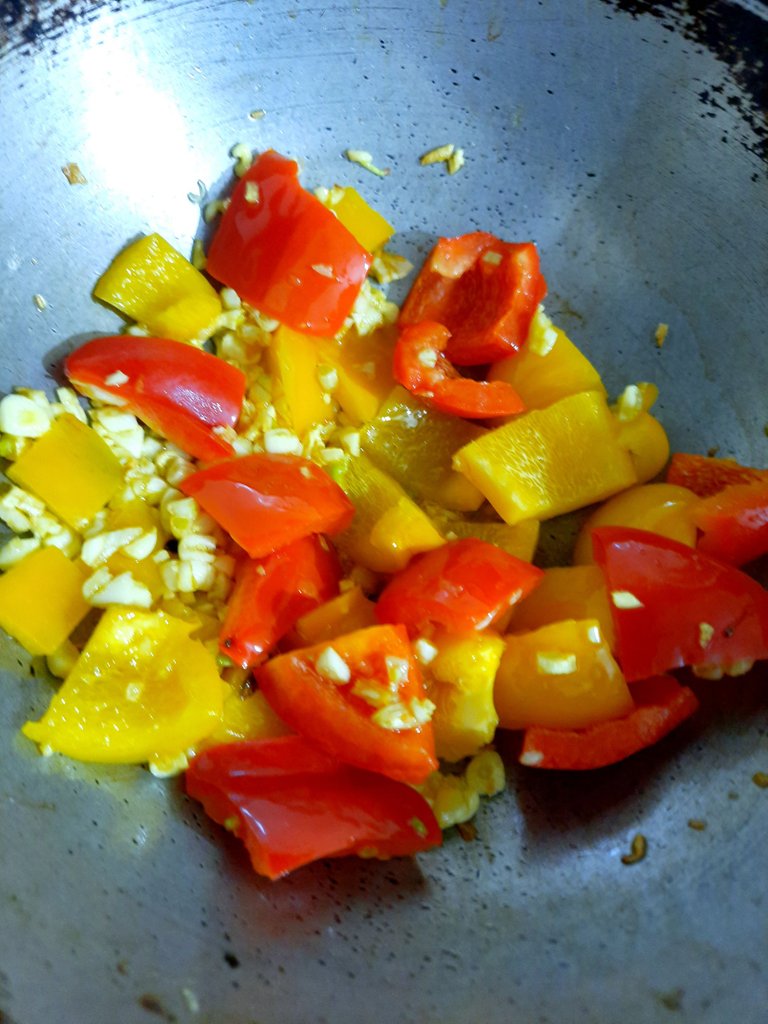 And the process from here is really simple. Add the Broccoli and fry it for a minute, then add paneer, mix it for another minute and add potato and fry it for another minute - just to mix them. At the end, add black pepper powder, pizza seasoning and chilli flakes and mix it well.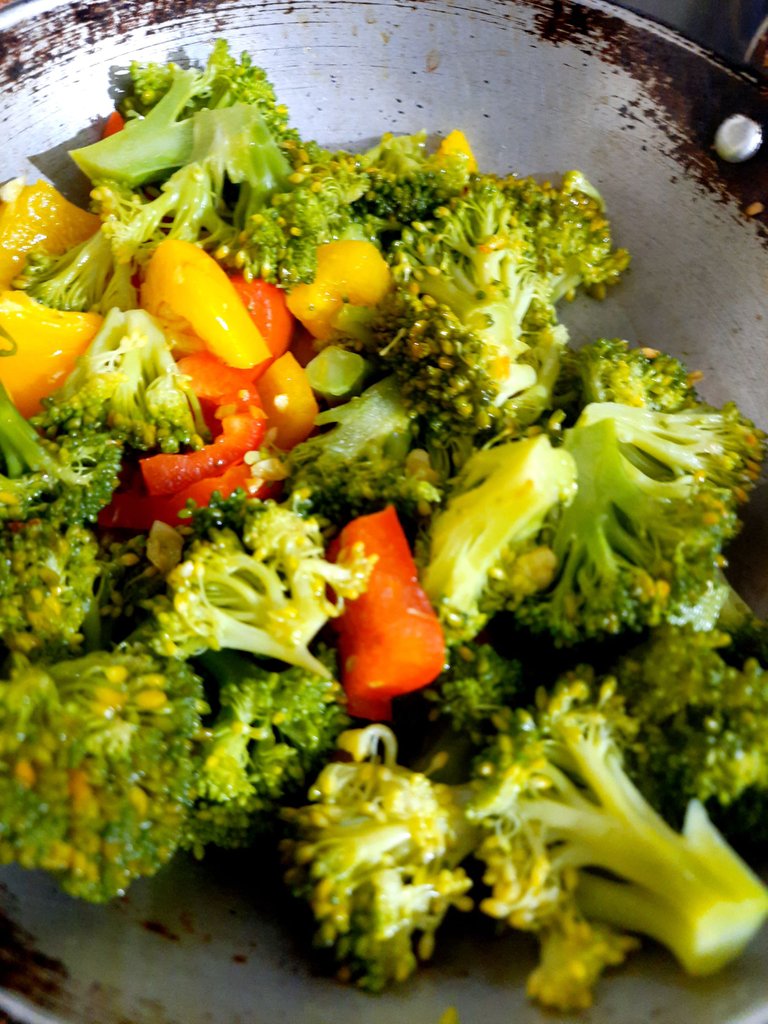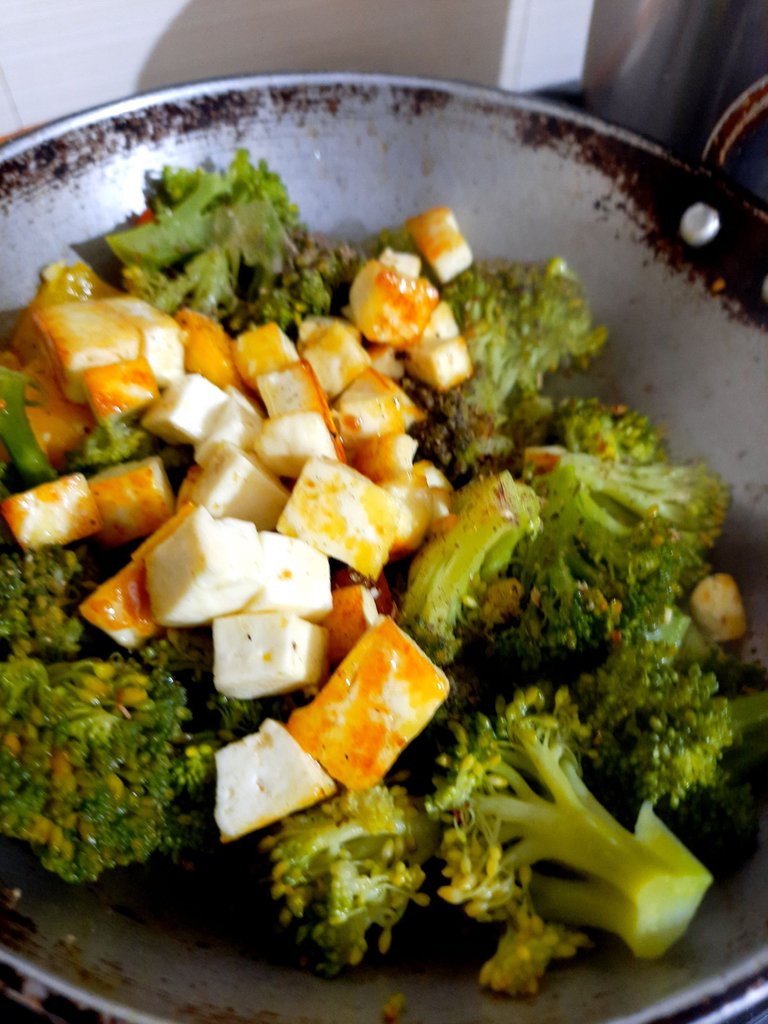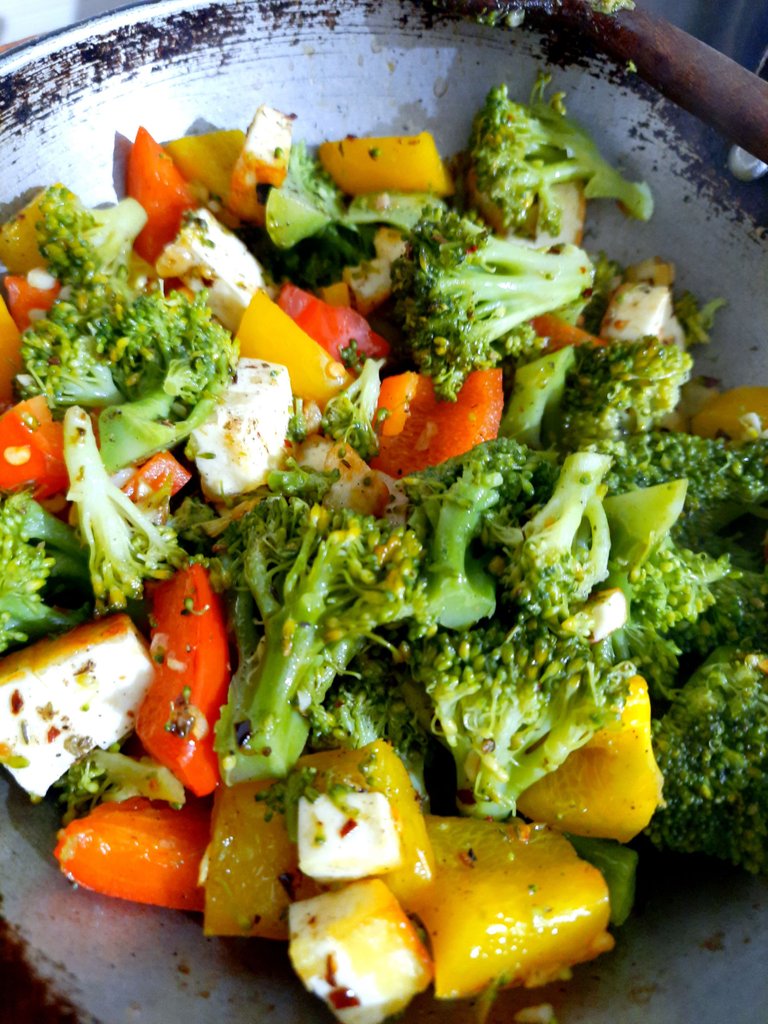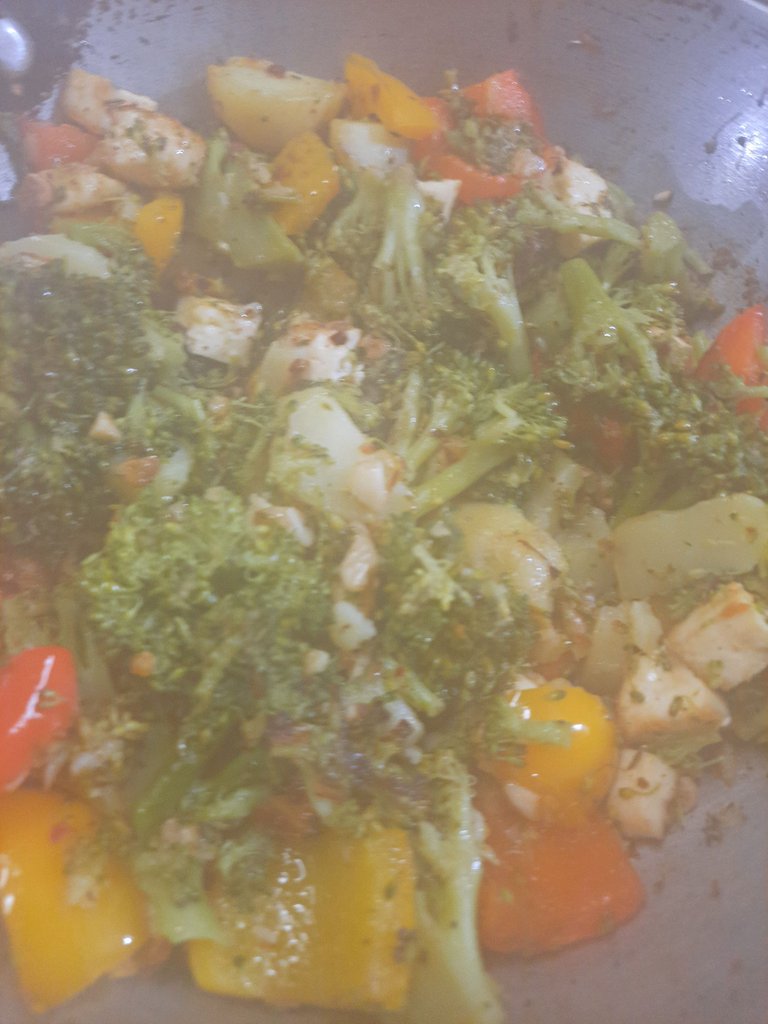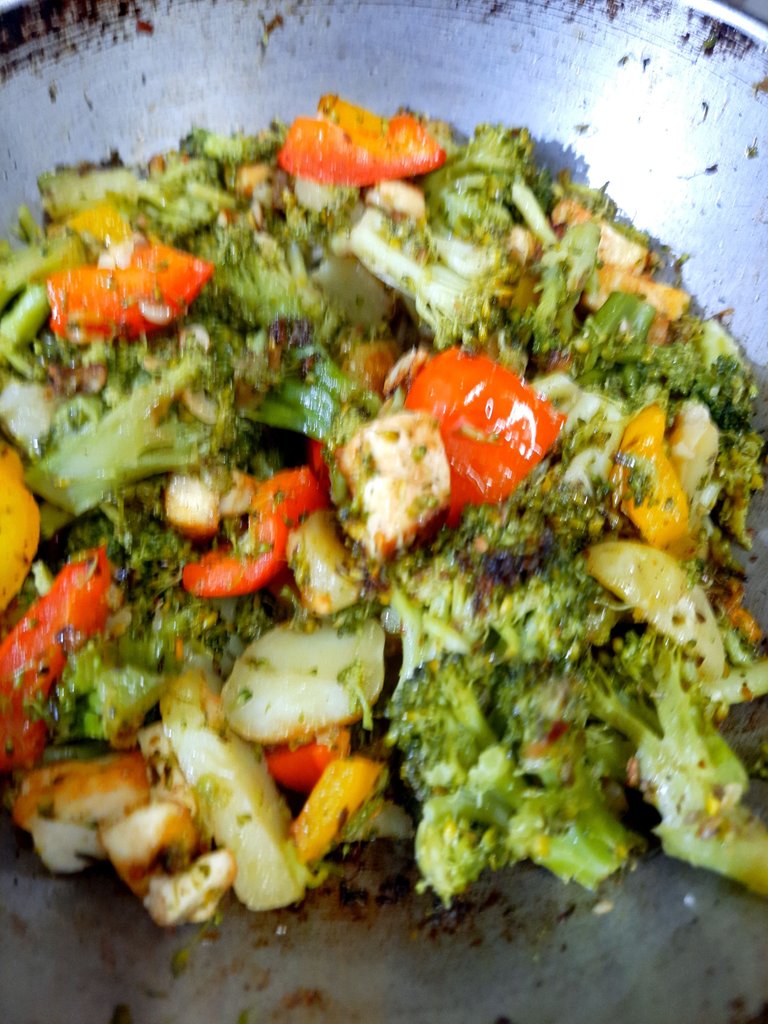 The Broccoli Twist is ready - serve hot with roti or your choice of bread. My daughter cut the left over pieces to some funny shapes. By the way I was able to complete repairing my server, this set the perfect mode to end the day.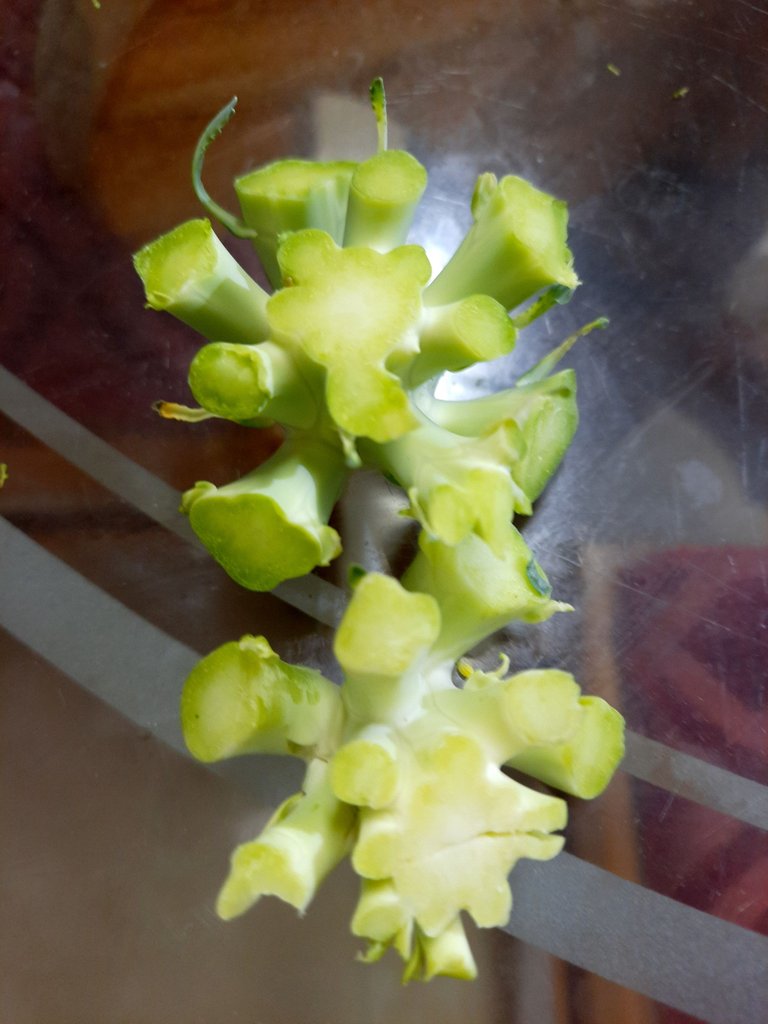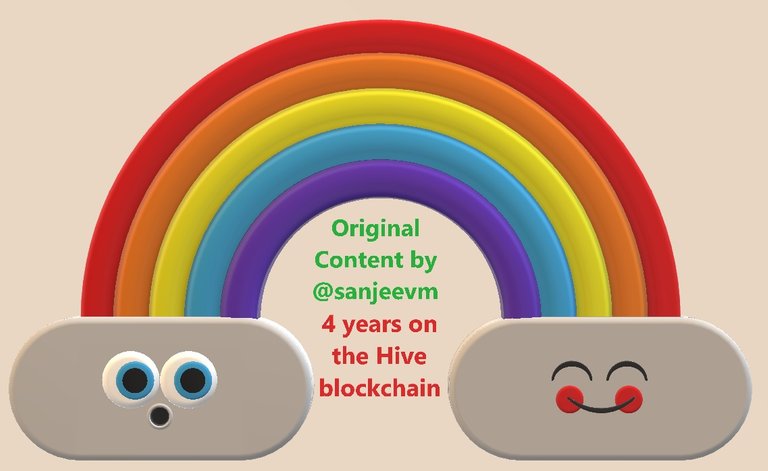 copyrights @sanjeevm - content created uniquely with passion for #HIVE platform — NOT posted anywhere else! #HIVE is my only social diary - my blog is my life.