Potato wedges go best as a great appetizer or snack. It's easy to make, delicious, crispy, flavorful, and spicy. It's one of my favorite snacks in the afternoon. If we think about high nutritional value then maybe it's not a good choice.
Every afternoon it's a struggle to come up with some new snacks idea. So sometimes I do compromise and prepare this.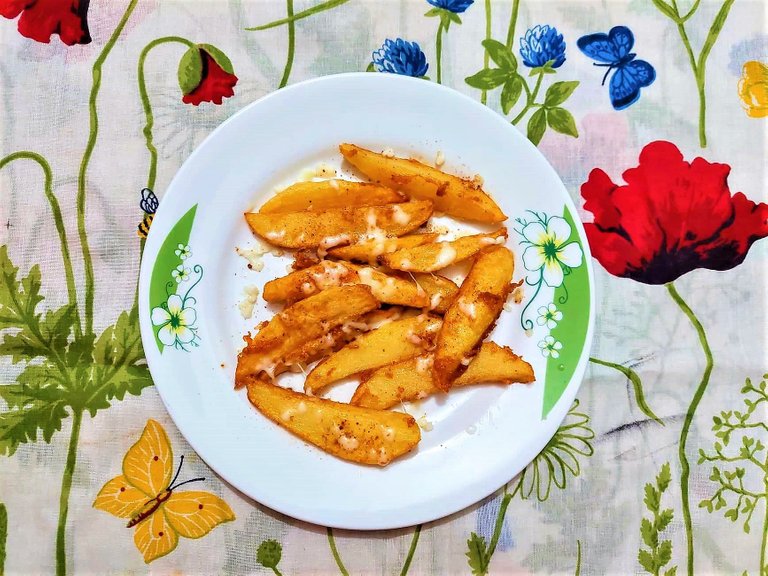 Potato with cheese, that's one of the best combos, right?
Let's see how I prepared this.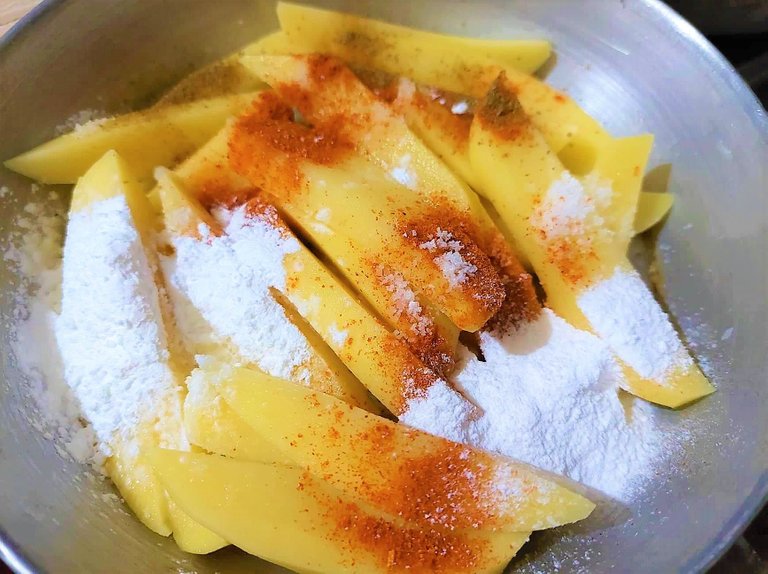 Peel the potatoes and cut them into big slices. Wash off the starches properly. I put them in ice-cold water for a while. It helps to make the wedges crispy.

I added one teaspoon of rice flour, one teaspoon of cornflour, salt, and chill powder as per taste.
That's it, I didn't add anything else. You can add some dry herbs and cumin powder as well.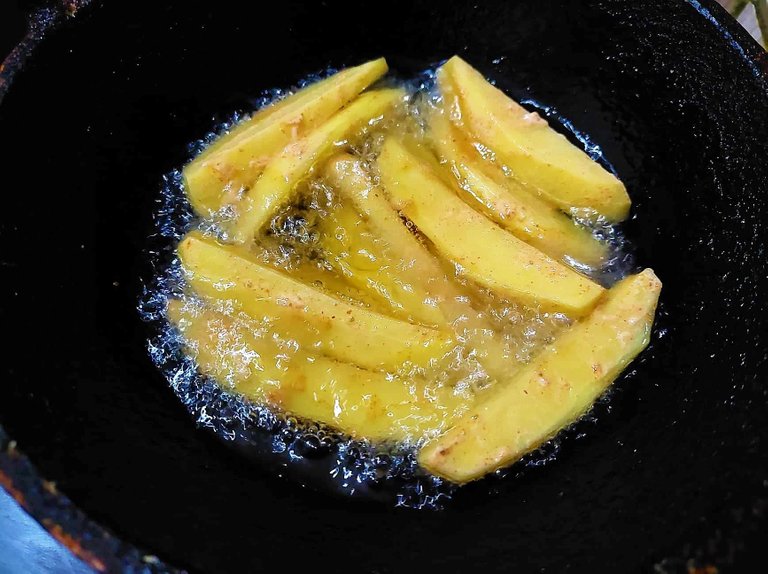 Mix them properly and fry them in hot oil.
The key to crispy potato wedges is to flip them only once. In order to do this, you must wait until the potatoes are golden in color and crispy. Also, I usually fry them twice. Once they are half cooked, I take them off from the oven, after cooling down for a while or frying the second batch, I put the first batch in the oil again. They come out so crispy this way.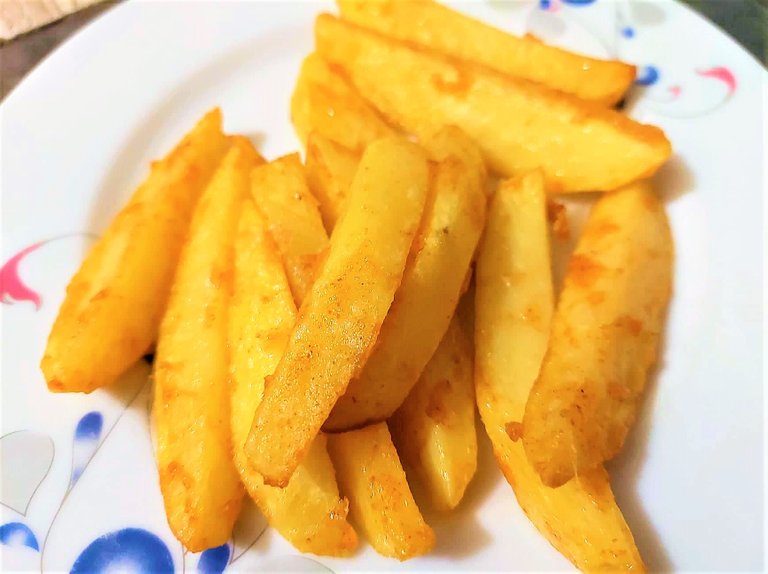 Add a generous amount of grated cheese on top. The hot wedges will melt them. I used mozzarella.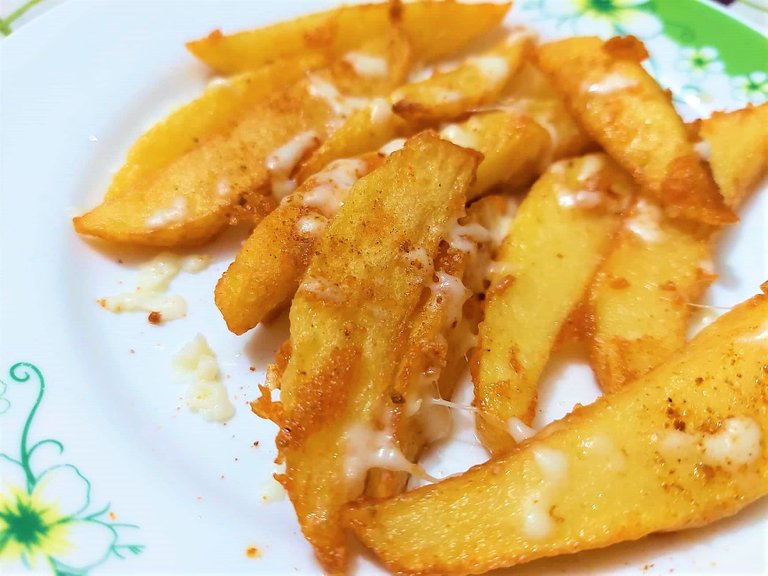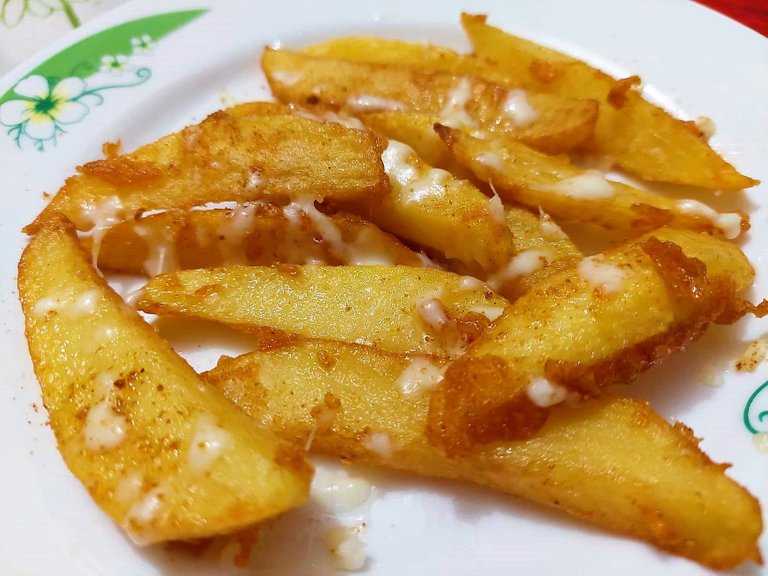 I sprinkle some instant spice power on the top for seasoning. You can add your favorite seasoning and serve it with sauce.
That's the recipe. It's so simple. Only takes 15 minutes to prepare. You can use an oven or air fryer instead of oil. The seasoning is a bit different in that case. Don't worry, they all are on YT. It can be a good-to-go snack when you are in a hurry, have to serve a sudden guest, or simply fulfill your cravings.
I love this. Try it, I hope you will like this too.
Have a good day, everyone.