Last year, I have been to many restaurants and tried different foods and cuisines. I like food and when I feel depressed, good food always helps me out. Just like many people prefer ice cream or sweets or chocolate when they feel sad. I won't call myself a foodie because I am very choosy about the menu. I don't eat everything or every type of meat and I have a very specific taste in terms of tasting different cuisine. For example, I don't like mutton and I don't like only vegetarian cuisines. Don't get me wrong, I prefer non-veg especially beef and chicken the most.
So, whenever I go to a restaurant I spent most of my time exploring the menu rather than spending time eating food. I don't hesitate paying/spending money on tasty food but I also check the service as well of the restaurant.
In Kharkiv, recently I have noticed a lot of new restaurants. Not all restaurants are for me to be honest so I only visit those where I can actually eat. Many people question me many things about food because my country people are very curious about my food habit. Do I have horrible experiences? I won't say I have tasted real bad food in life but I can say I have bitter experiences with the service and the price. When you pay a good amount of money for food, you definitely expect a nice portion of the meal right? That's where I have bitter experiences.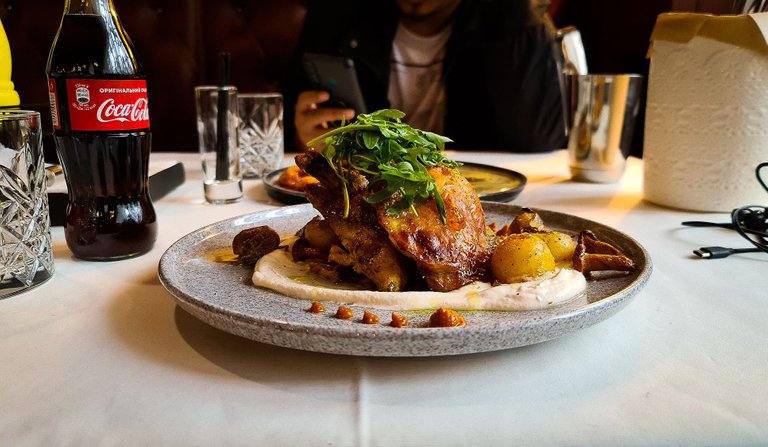 Last year I went to a nice restaurant called "The Kitchen". The restaurant is located at Naokova, near the city center. I had to go to the address office of Kharkiv and the restaurant was the nearest. I saw the review of the restaurant before but never thought to go there but as I had free time, I decided to go there for lunch.
The restaurant itself is a nice restaurant, they have outdoor sitting as well. During winter, it stays closed. "The kitchen" is known for craft beer pub rather than a restaurant. They say that for those who love to have a beer in a cozy atmosphere, this is their place. So, after entering the restaurant, I was confused and curious whether I am going to get anything to eat or not as I was not there for a beer.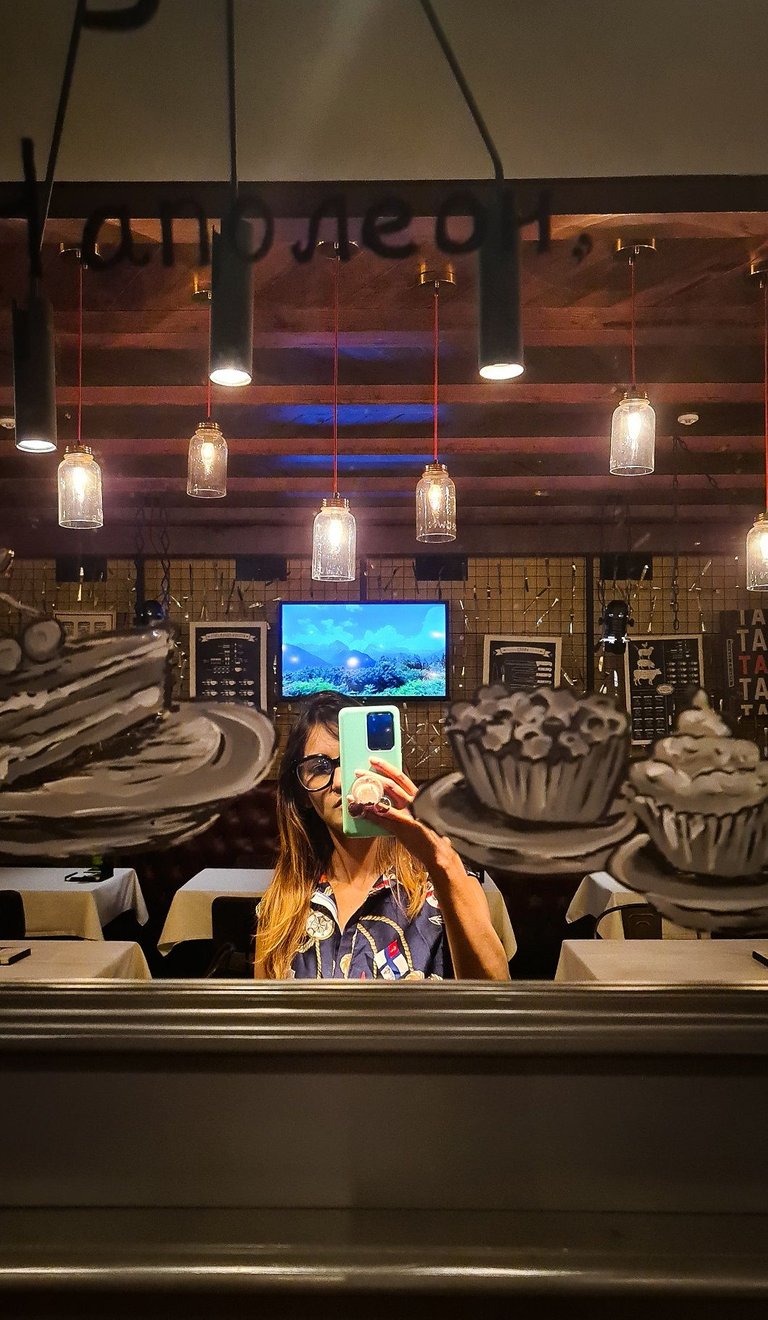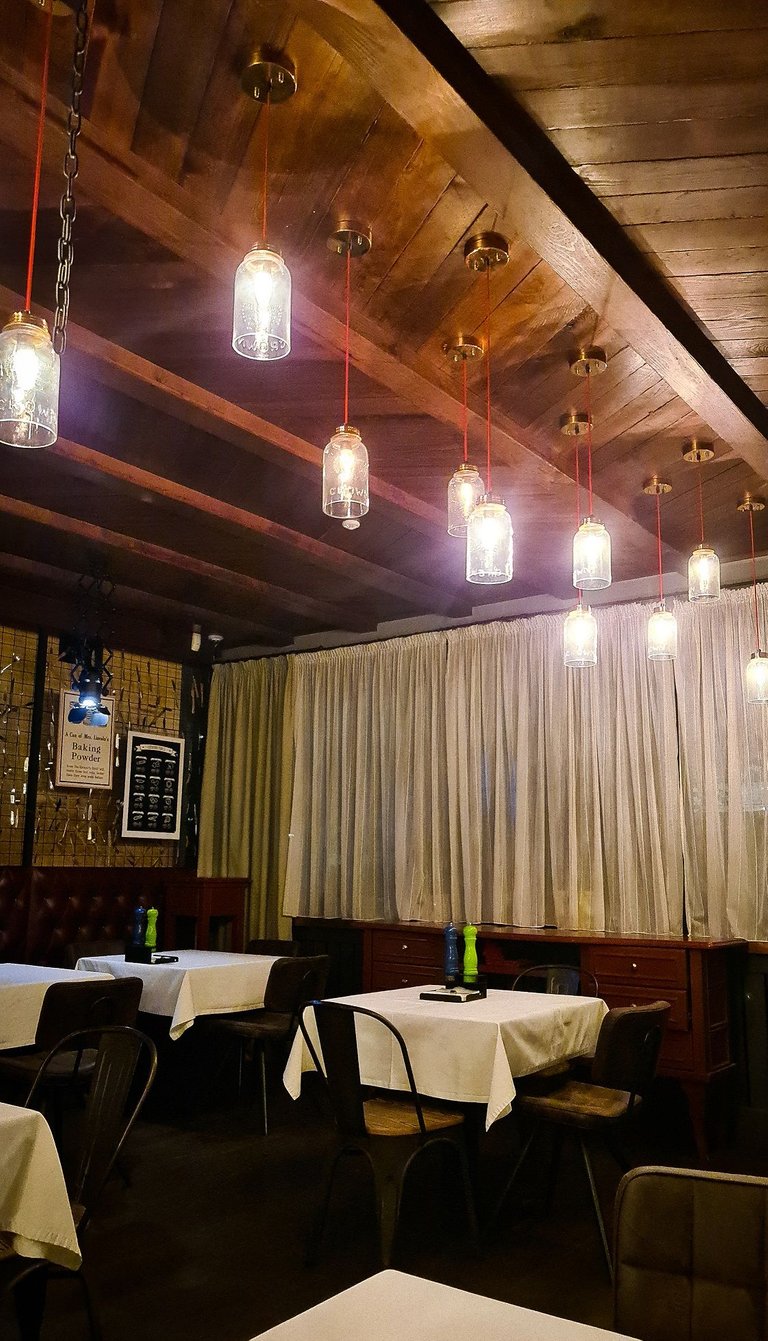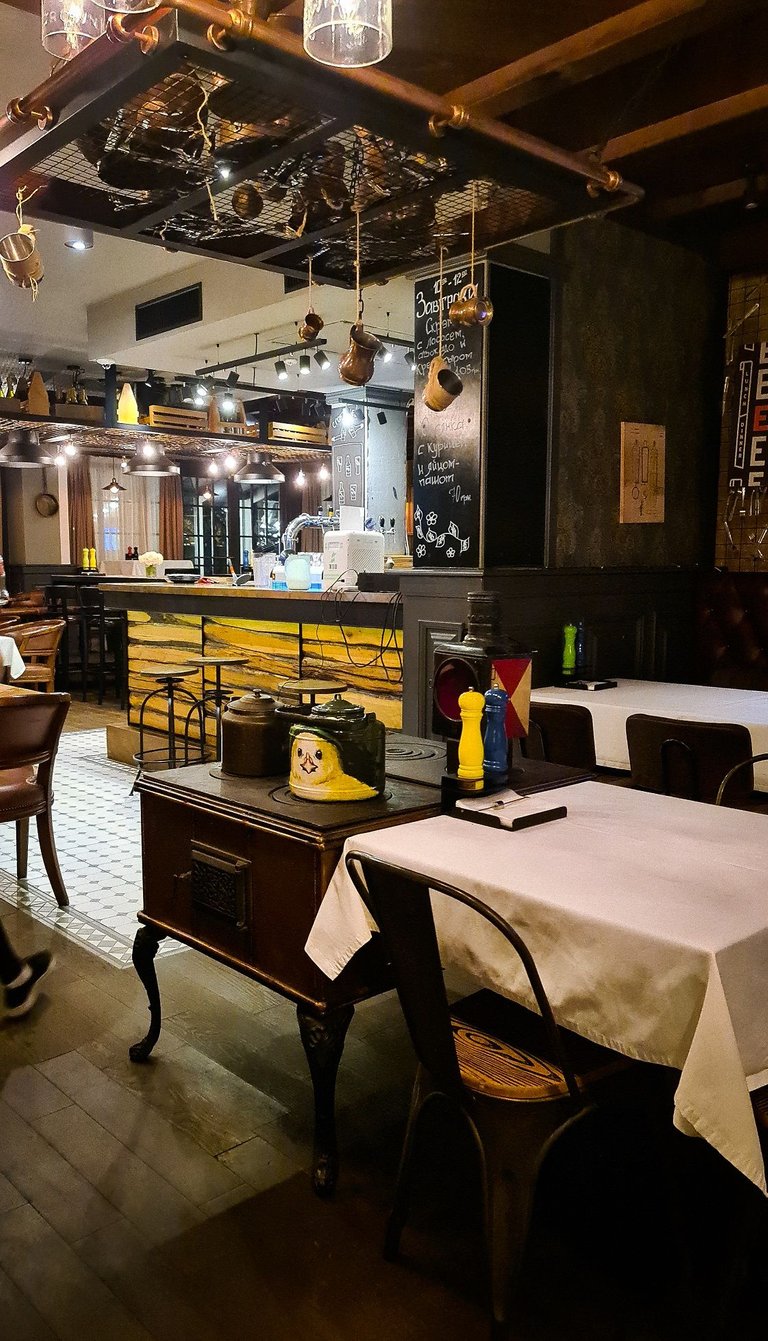 The interior of the restaurant is very traditional, which reminded me of English Pub mostly. The touches of brown color and leather made the entire restaurant look cozy and comfortable. You will feel comfort and warmth. The interior was not too much for me, I thought it was okay.
Some kitchen crockeries were hanging from the ceiling, it was an interesting concept and related with the restaurant name as well. They have a bar area, breakfast area, and dinner lunch area, separated.
It's a very traditional style English restaurant where you can enjoy your food with a beer or a peg of whiskey.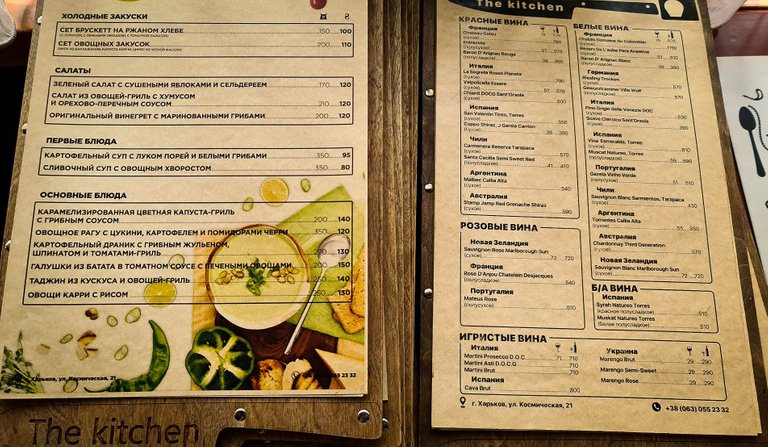 The menu book was so different and unique from the other restaurant's menu. It was not about the food, it was the book itself. Yes, the menu looked like a book to me, the paper was handmade and each page was a wooden plank.
I took a lot of time seeing the menu, especially the menu pages... hahaha...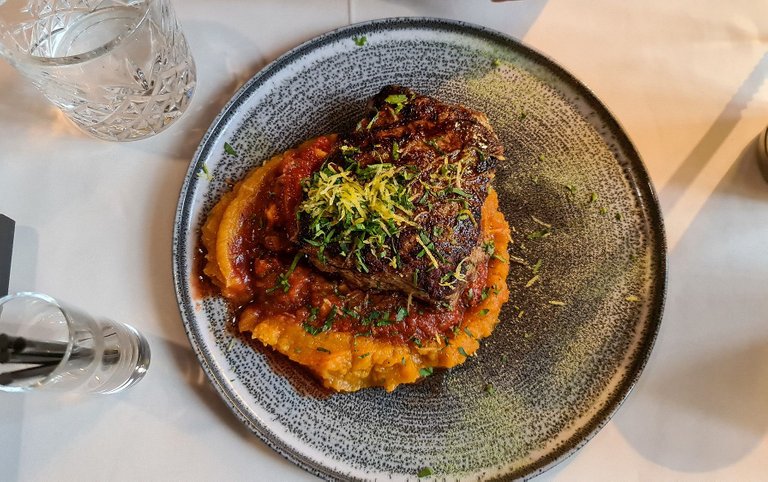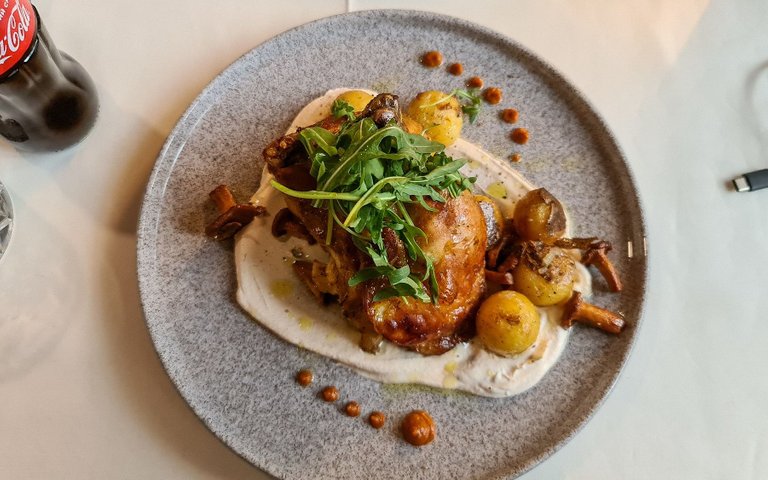 Finally, it was time to order the food and a nice waitress came to me what I wanted to order. The good thing was she understand English so I didn't have any problem ordering food. Due to language issues, I have ordered the wrong food a lot of times and ended up eating nothing.
I have ordered roasted chicken with potato and mashed potato, mushrooms with sweet and sour sauce. I also ordered a beef steak with sweet potato and pumpkin puree. The waitress asked for 15 minutes so I had plenty of time to browse my phone.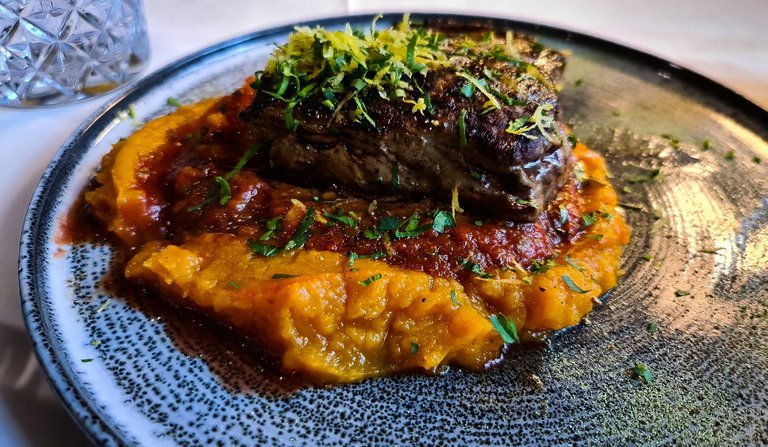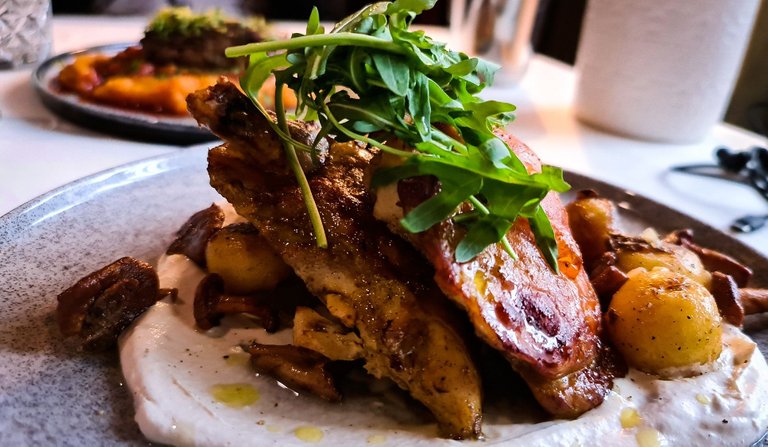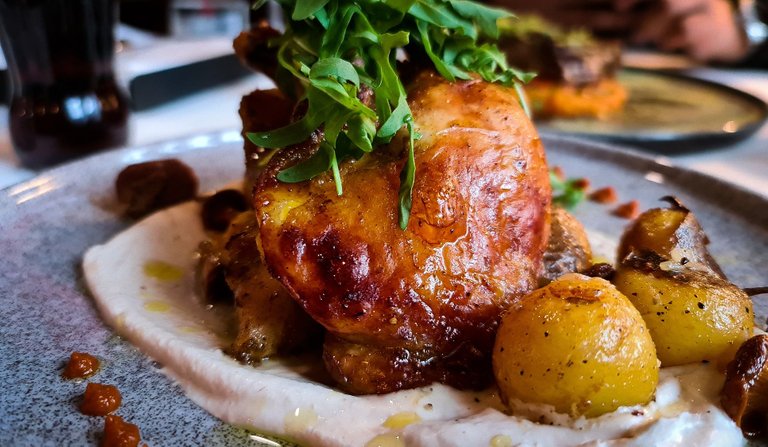 The food arrived in time and deliciousness was all over the place. The fragrance of the roasted chicken and the tenderness of the juicy medium-rare beef steak had raised my appetite and I was feeling so hungry. So without thinking twice, I just took some photos and then started eating.
The mash potato puree was buttery, silky, and smooth. The chicken was juicy and tender. The sweet and sour sauce added extra flavor to the dish. It was really a good plate of food.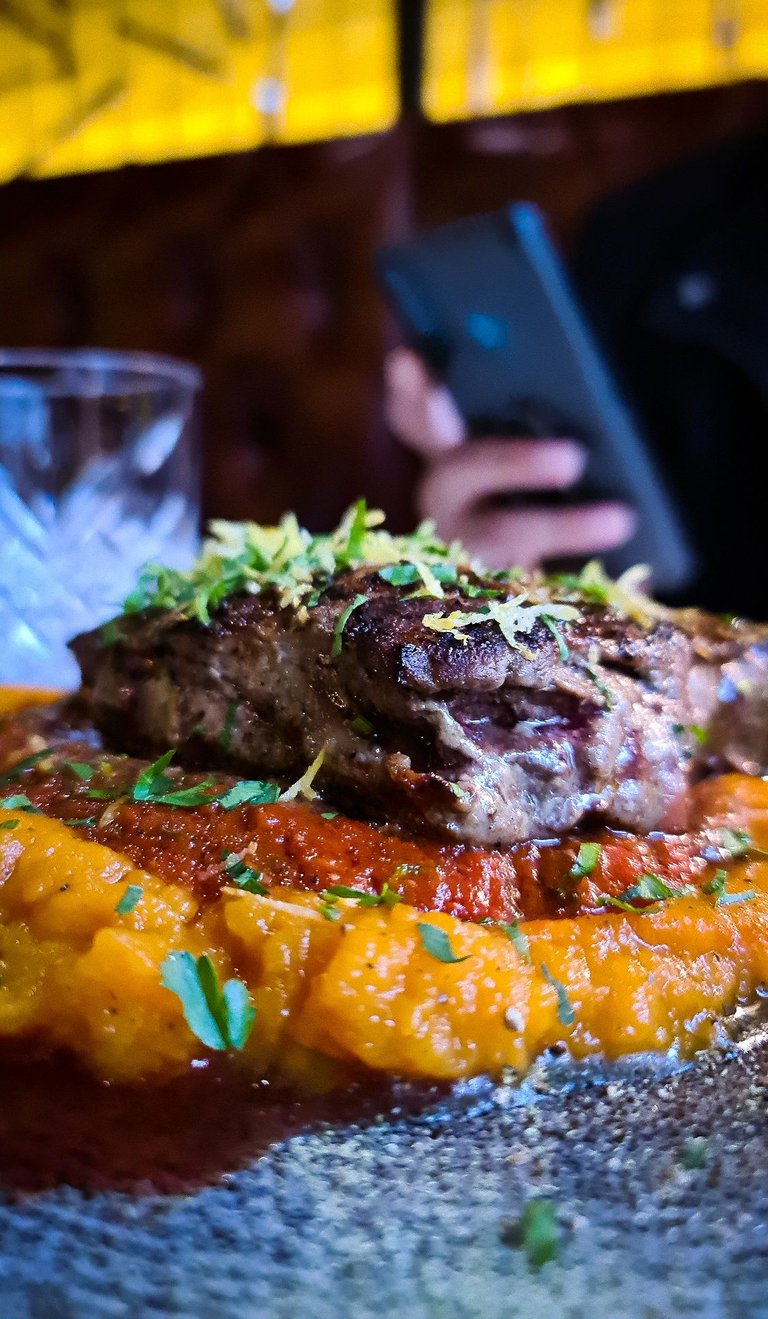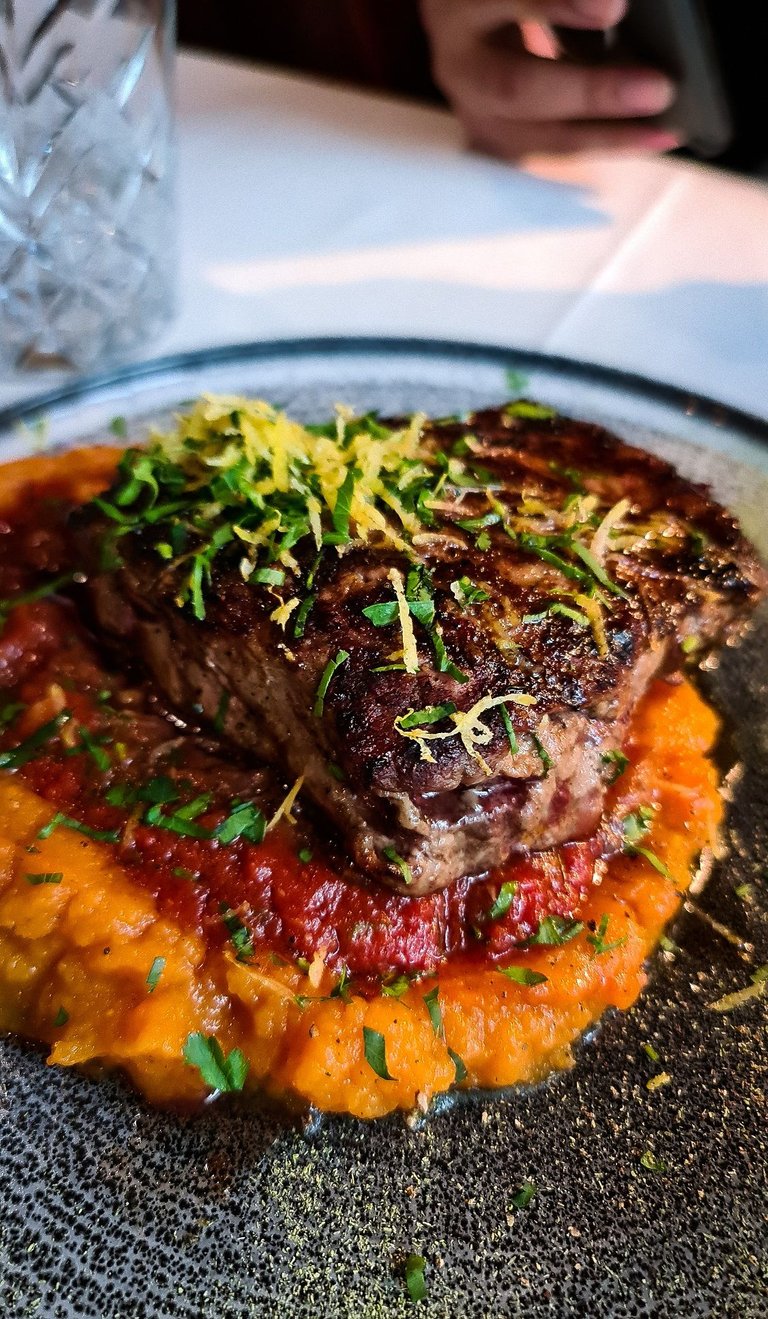 When I cut the piece of beef, I had noticed the medium-rare flesh which was perfect for a steak. When I take a bite with the pumpkin puree, it was so juicy, tender, and tasty. I felt like the whole deliciousness was in my mouth. Each bite of the steak was mouthwatering and the puree was tasty too, not too overpowering.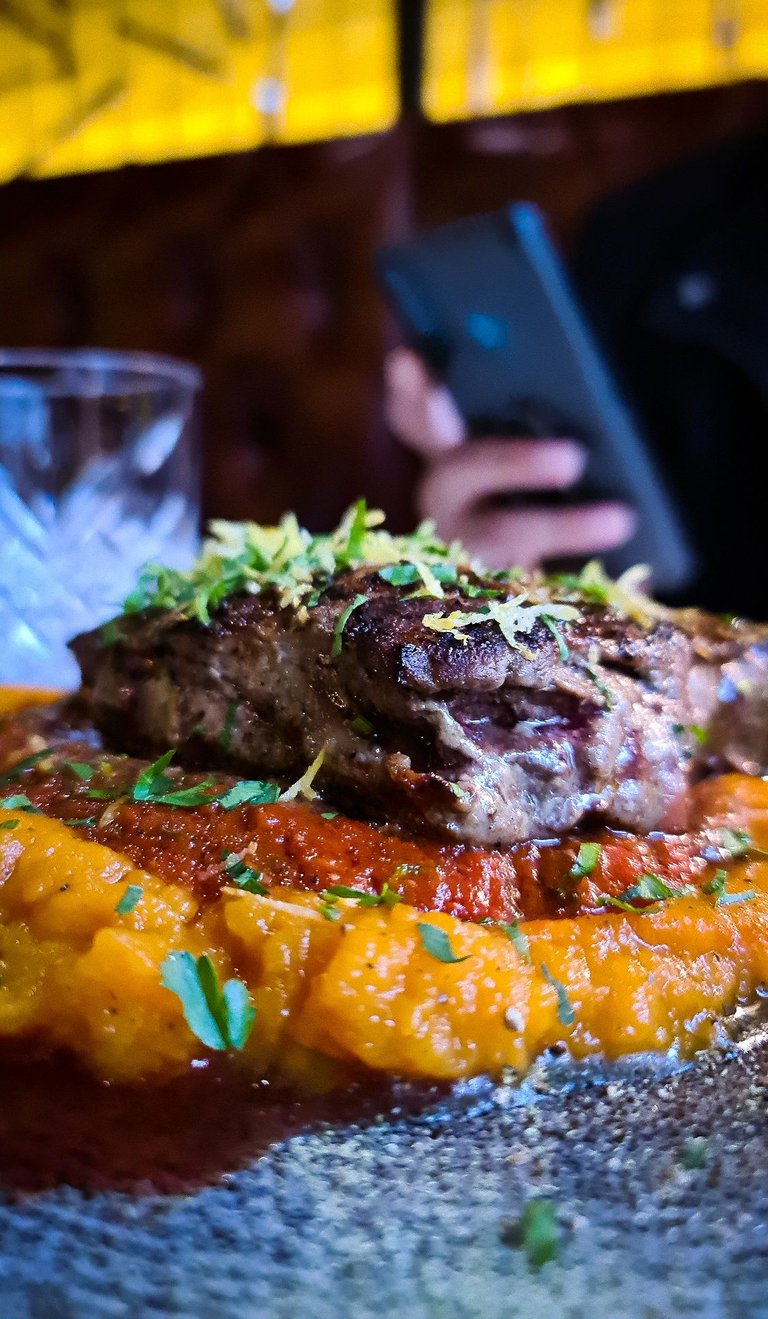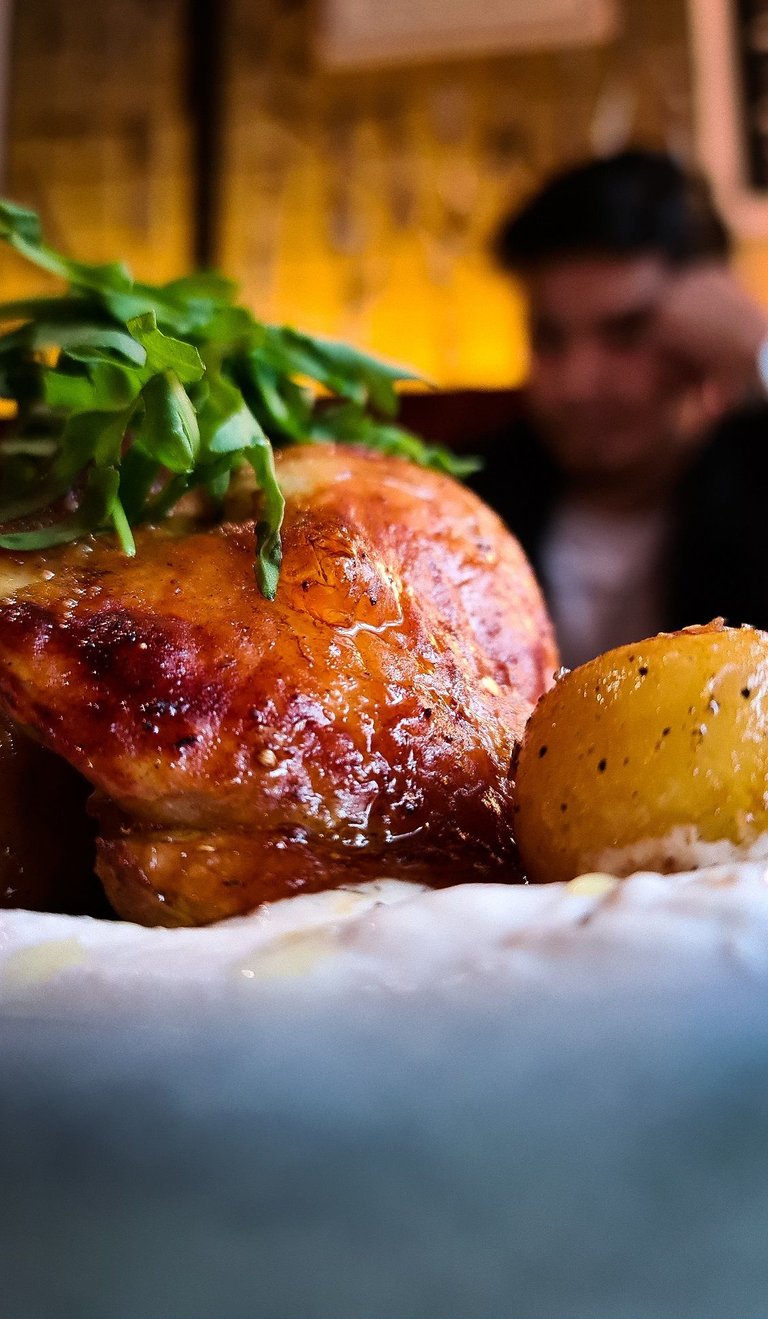 It was a great lunch, the foods were really tasty and worth each penny. The total cost for 2 people was 15$ with the service charge.
Will I visit there again? Probably because I don't go to that location often so if I pay a visit there, I will definitely go to The Kitchen for their steak...
That's all for today, folks...
Until next time... Have a nice day everyone...
Thanks for reading my blog...
---
Love
Priyan
---

---
Explore Life with Priyan...
---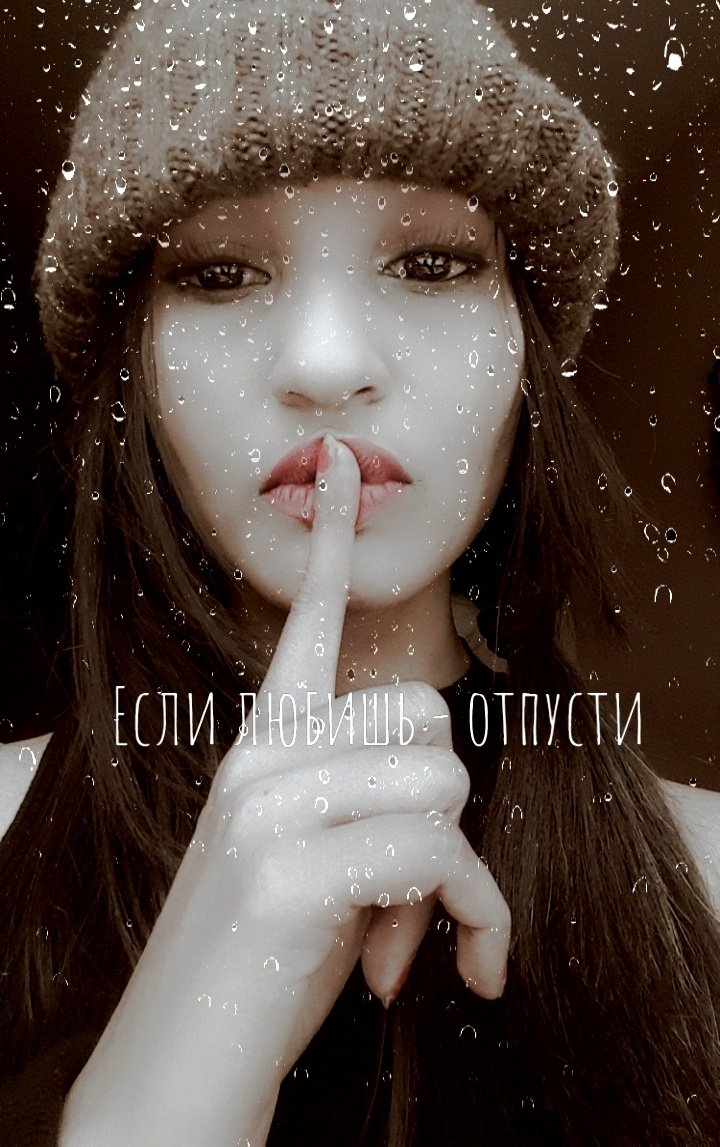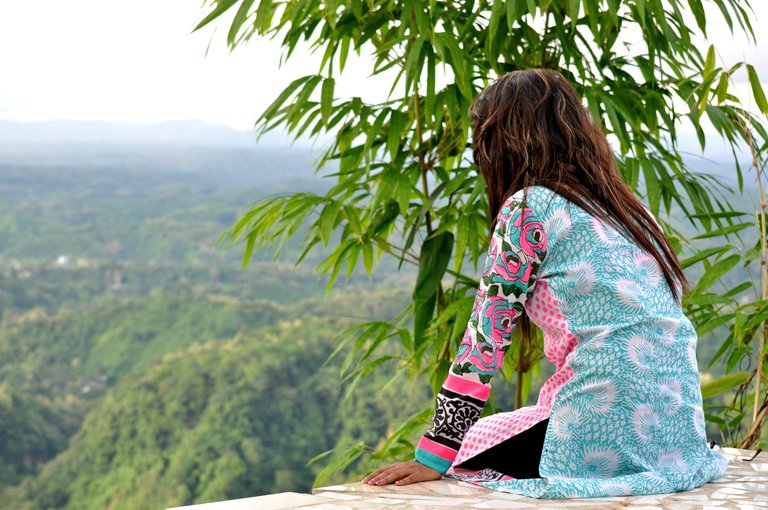 "I am @priyanarc... An architect, a dreamer, and a passionate writer who loves to write about life. I try to present my own perspective and experiences. Please leave your feedback and criticism because it's the only way I can know and reach your mind and thought easily..."

---
Find me on youtube...
Don't forget to subscribe to my channel...
You can find me on Twitter...
Original post is written by @priyanarc (author)...
All the pictures used are captured by the author...


If you want this kind of GIF for yourself, Let me know...