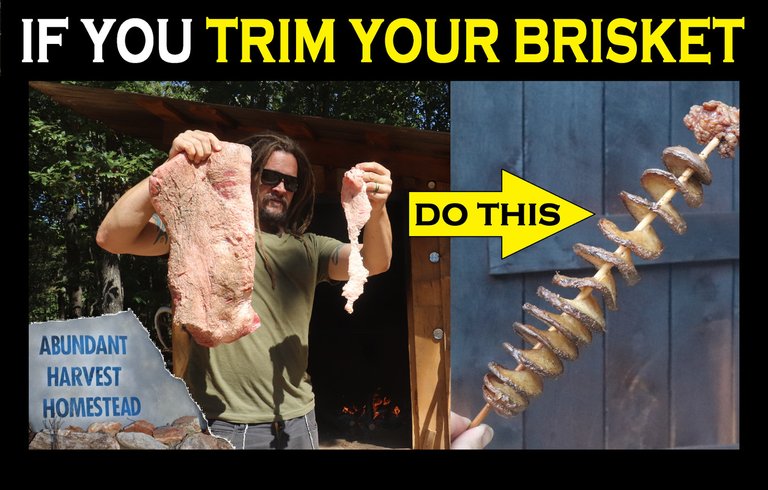 I am so glad I did this!
Although not all people do, many, if not most, brisket smokers will trim the fat cap of a brisket prior to smoking it. When you do, you've got a good supply of fat on hand. I'm not sure what most people do with that fat they cut off of their brisket, but I wanted to put it to good use. Besides saving some to add in the lean venison meat when I make some ground venison this hunting season, I thought it would be wise to use some right away.
I took my inspiration from something I had seen on Advoko MAKES where he used a fatty piece of meat and cooked it above a potato. Well, my brisket fat should work in a similar fashion, so it was off to the smokehouse to test this idea out. I must say, I'm so glad I do experiments like this, because it was awesome. Enjoy the show, and if you've got any uses for fat trimmed off a brisket, let us know in the comment section what they are. Thanks!

If You Trim Your Brisket, DO THIS - VIDEO

Until next time…
Make today special!
---