Hi, foodies in the Hive!
It's Friday, and I've started my day happily, with a cup of homemade hot mochaccino with coconut milk. I hope everyone has started their day in happy ways :p
Just in case you want to know how I prepared my good morning beverage today, I'll tell you about it below.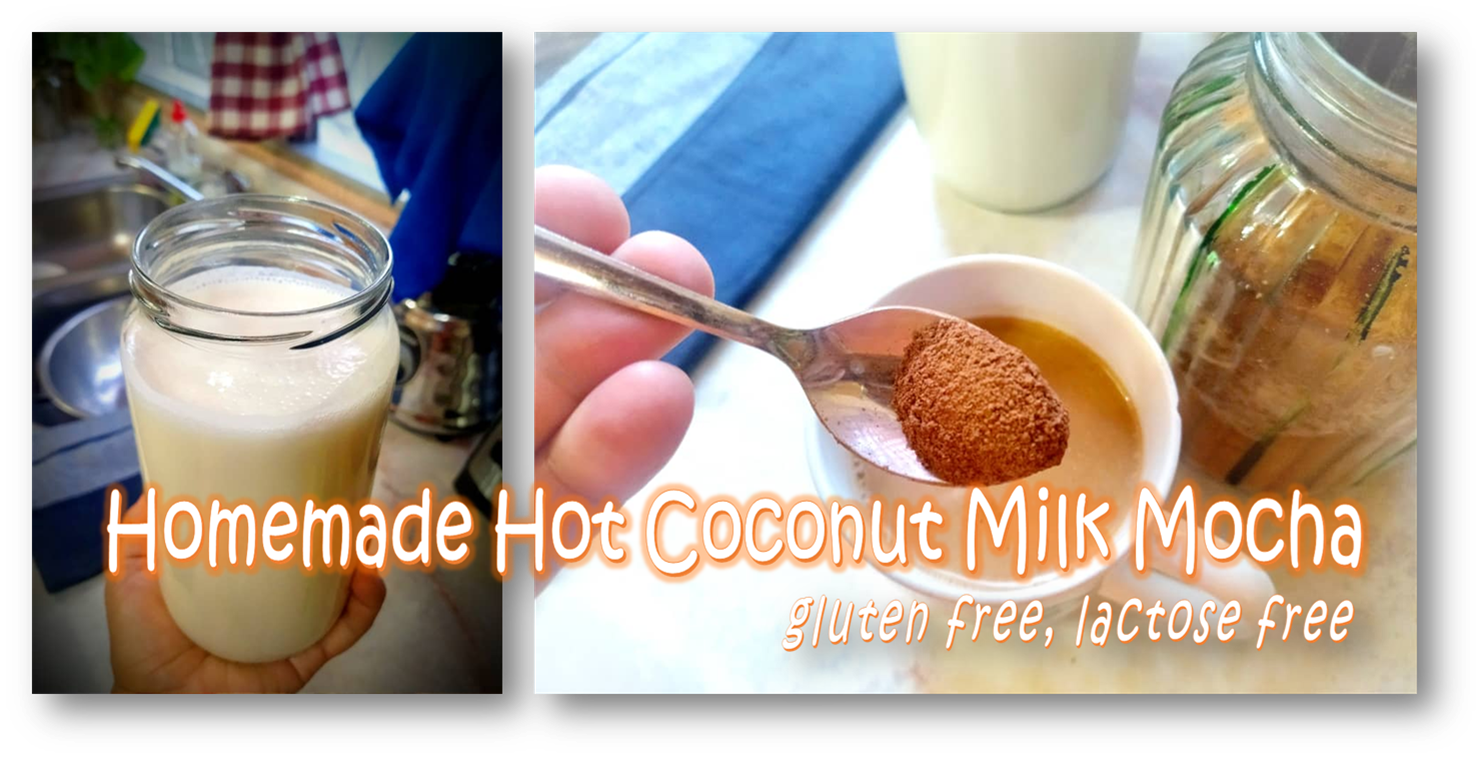 I have to work early in the morning, so I made the coconut milk yesterday evening and let it rest overnight.


You'll need coconuts, water, hot coffee and raw cocoa powder (no sugar). I used 2 coconuts to make more than a liter of thick milk.

I used 2 coconuts. I took them out of their shells, peeled the pieces and removed 500 grams of pulp.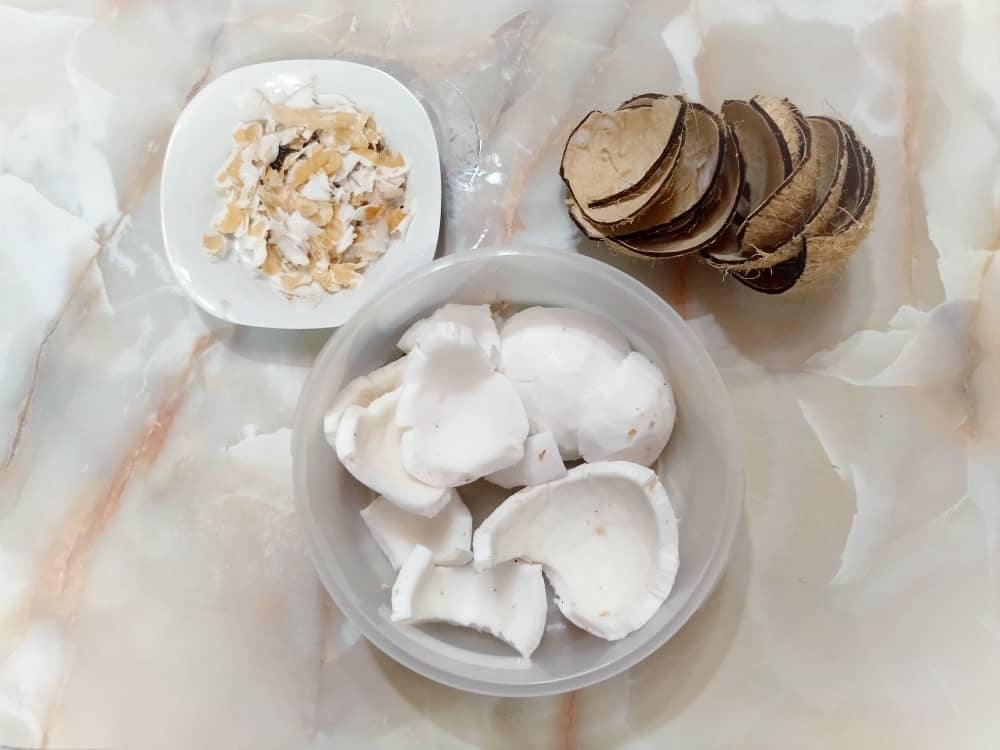 Then I washed the coconut pieces very well and cut them into pieces small enough to blend in the conventional blender in my kitchen. I used 1.5 liters for that.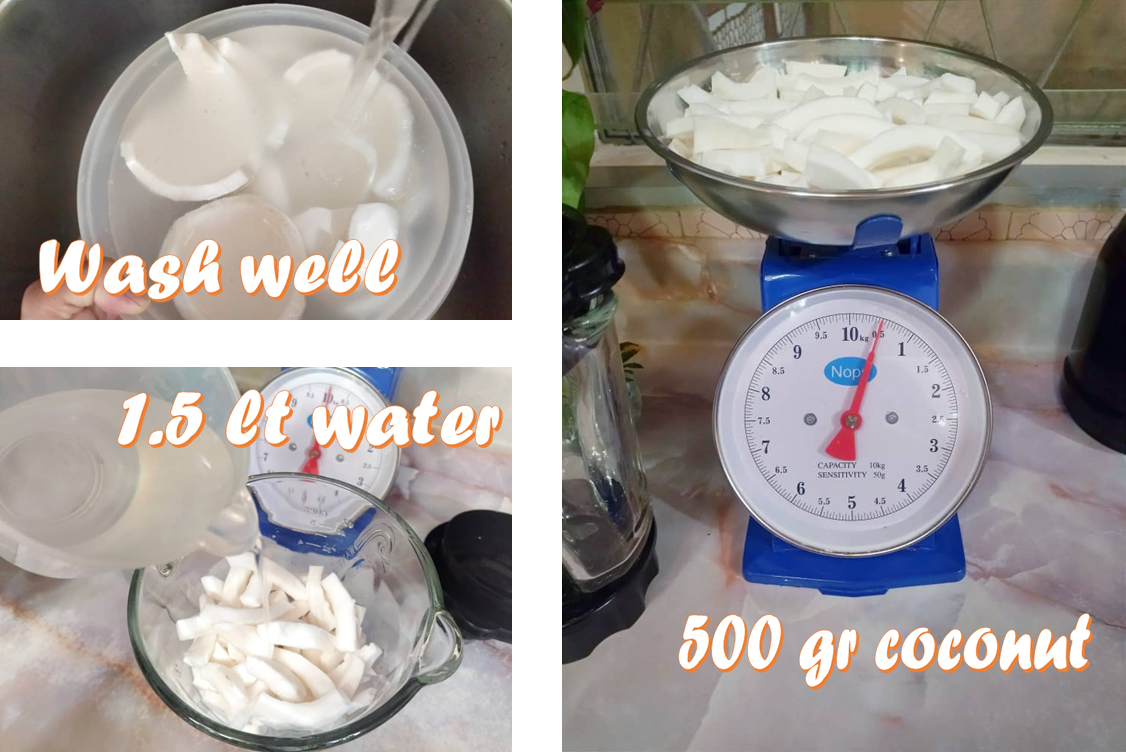 I usually use a cloth to squeeze the mixture and get all the milk out, but since I have it busy draining yogurt, I opted for the finest mesh strainer I have. This way I strained all the contents of the blender and reserved the bagasse for other things. The milk went into a pot and the pot went on the stove over medium fire.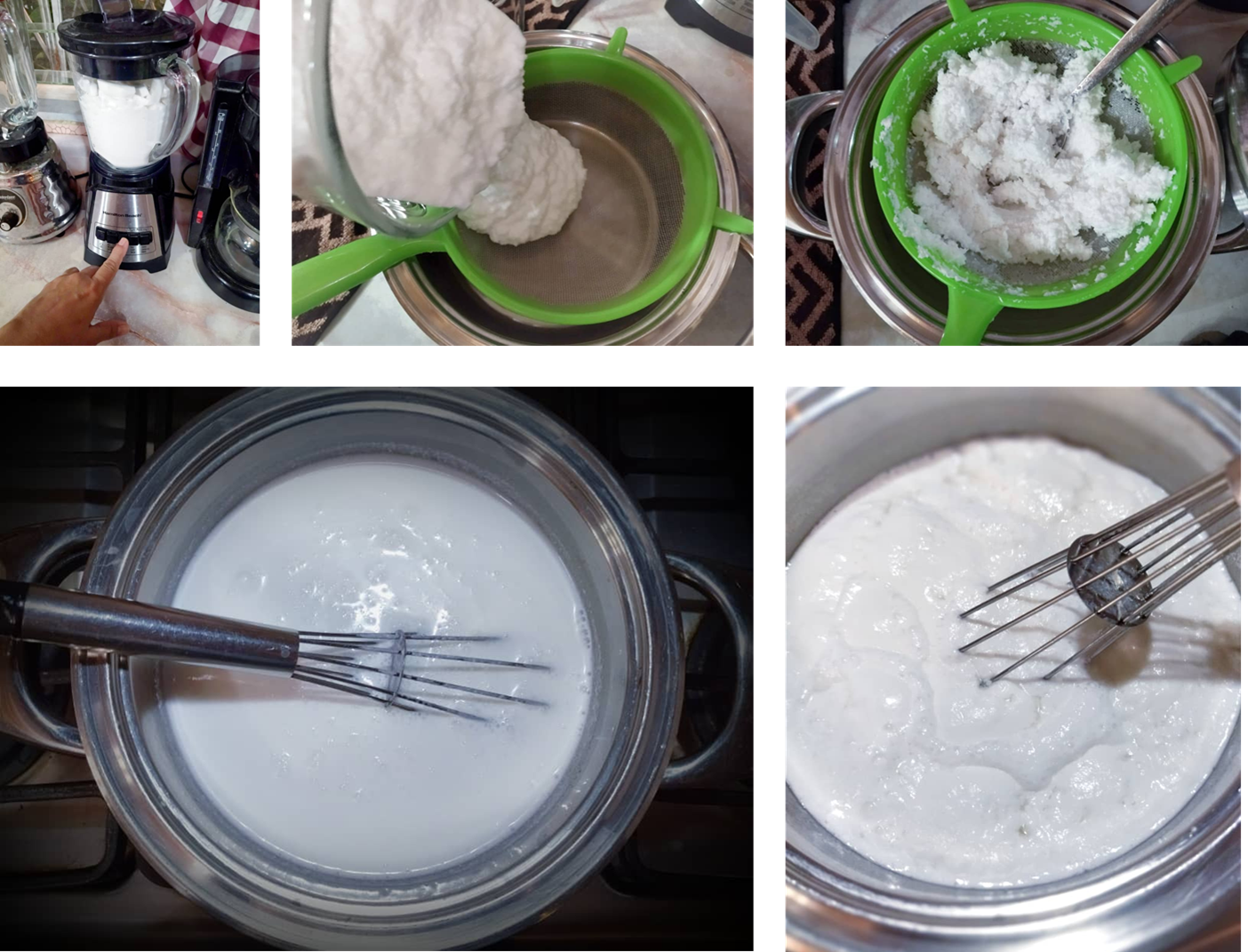 I let the milk cook until it was about to boil, always stirring. It was about 15 minutes. I like it to be quite hot, so that it gets very thick; besides, this also makes it last several days in the fridge (it usually lasts a week in perfect shape).
The traditional latte is also very tasty with coconut milk and is perfect if, like me, you are somewhat lactose intolerant. We had our late coffee with the coconut milk still hot, and it was super tasty.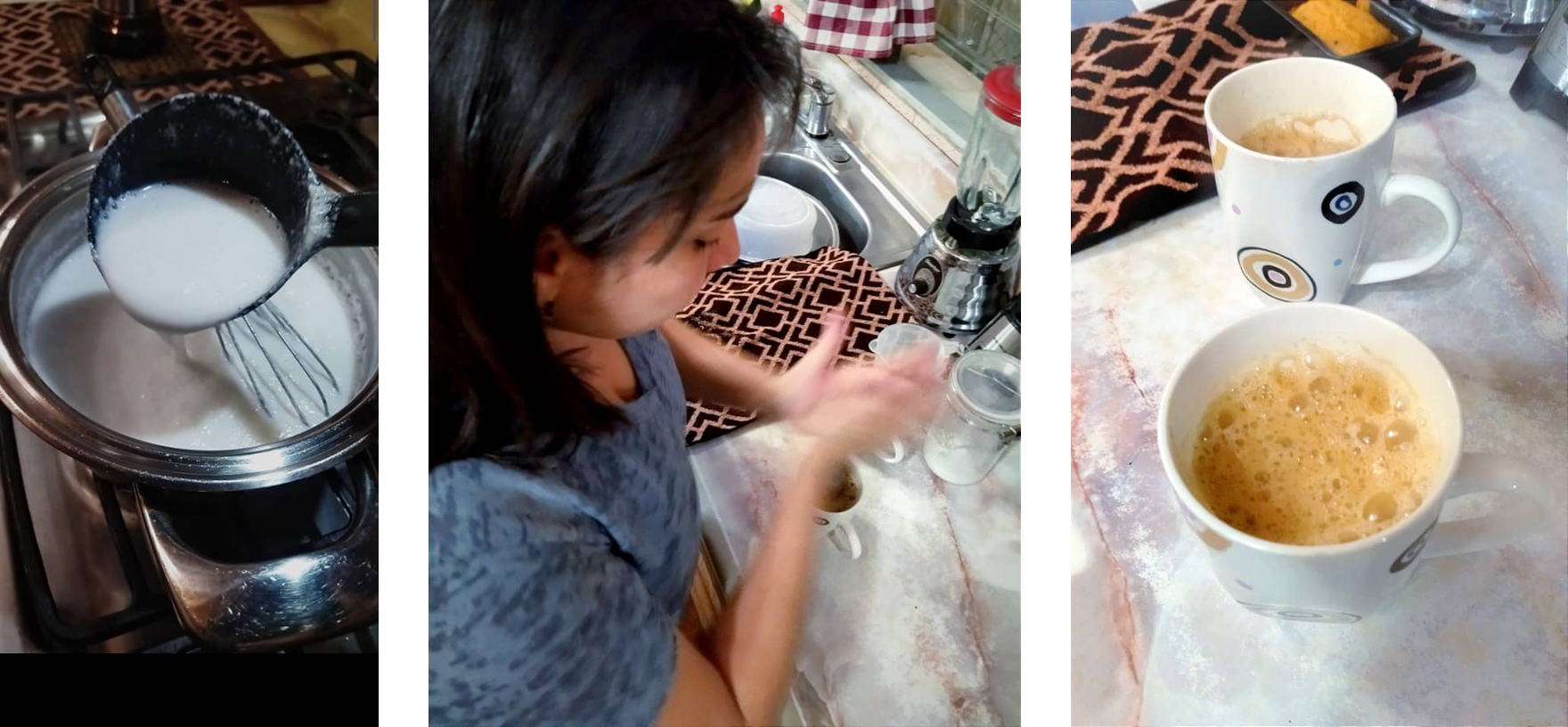 The next day, when it is well rested, you can see with great satisfaction that it has become creamy and very provocative.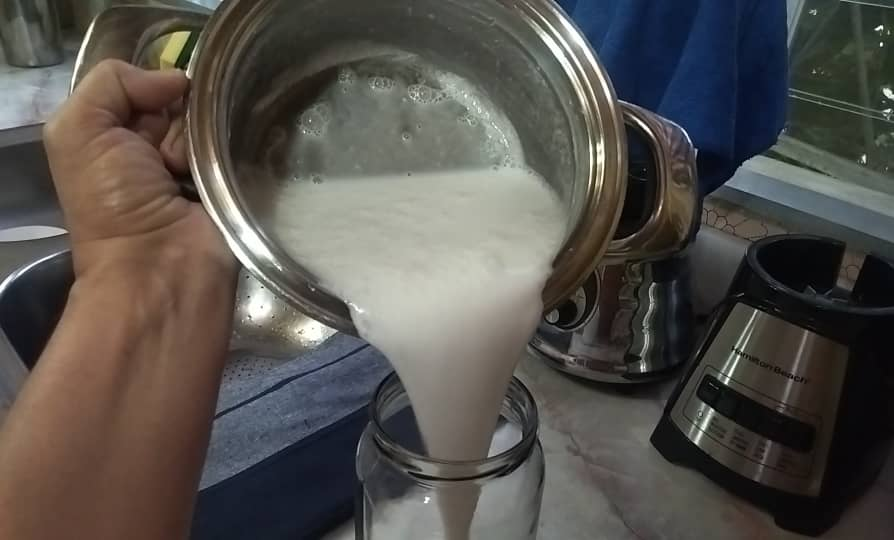 I love to grind coffee beans every day, so our coffee is always much more aromatic and has more body. Today I used Anzoátegui, a national brand that I love in this presentation (in beans). In addition, I used cocoa that is produced here in my state, at Hacienda el Placer. Excellent.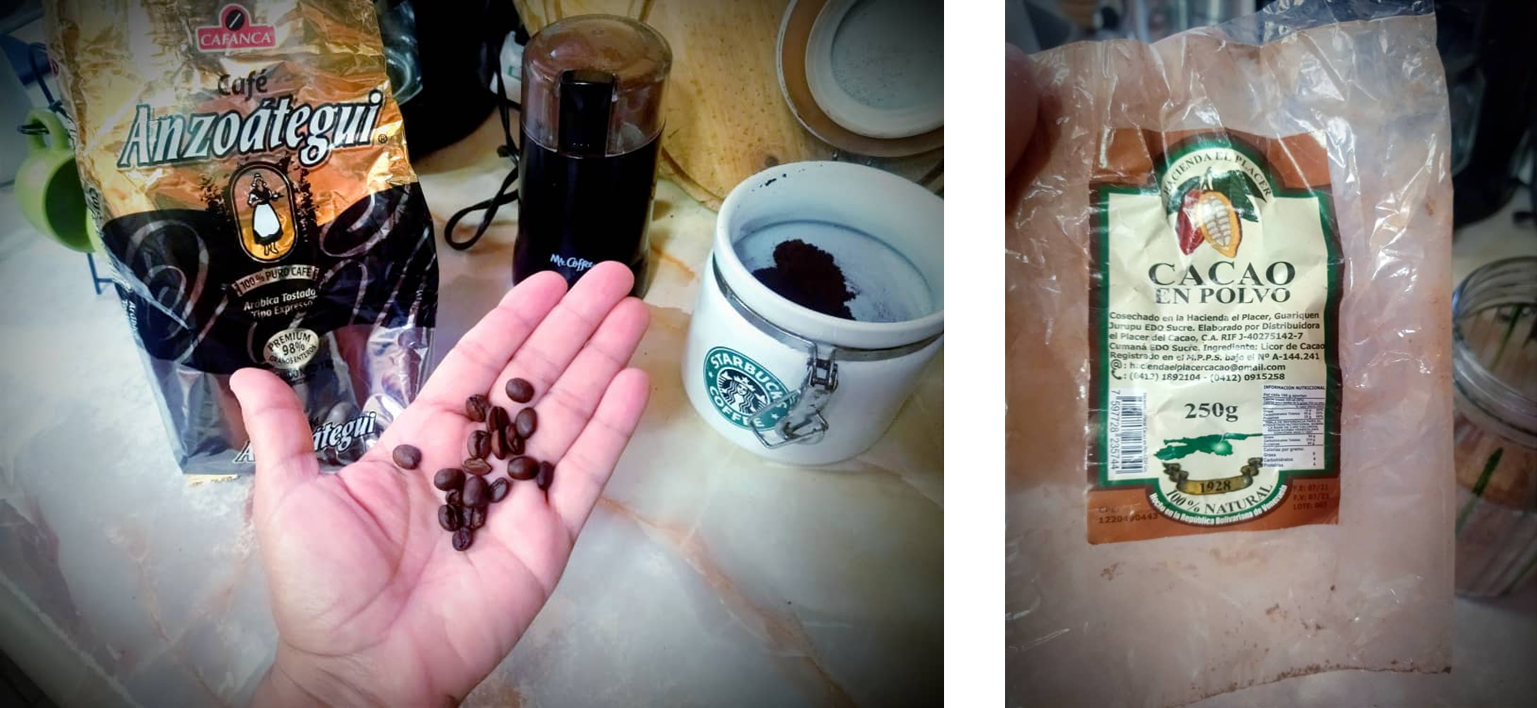 I just added milk to my hot coffee, in equal parts, and then added the raw cocoa powder.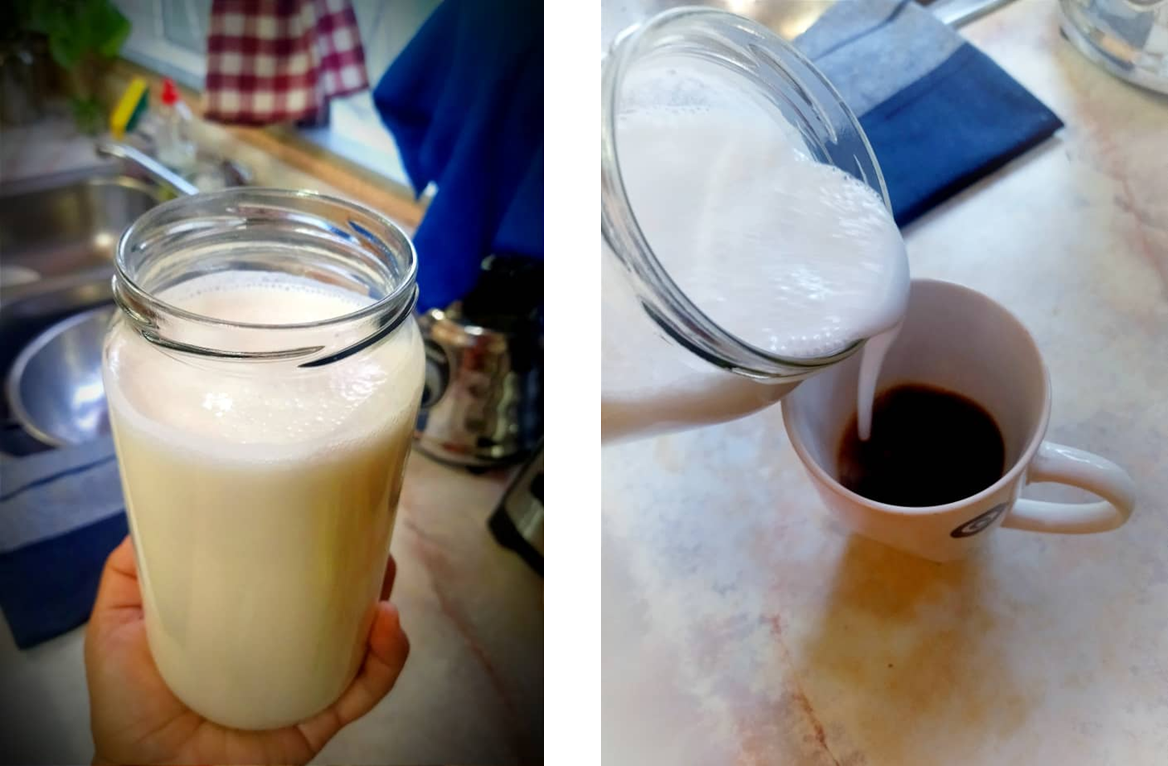 Only a teaspoon for 180 ml of coffee with milk.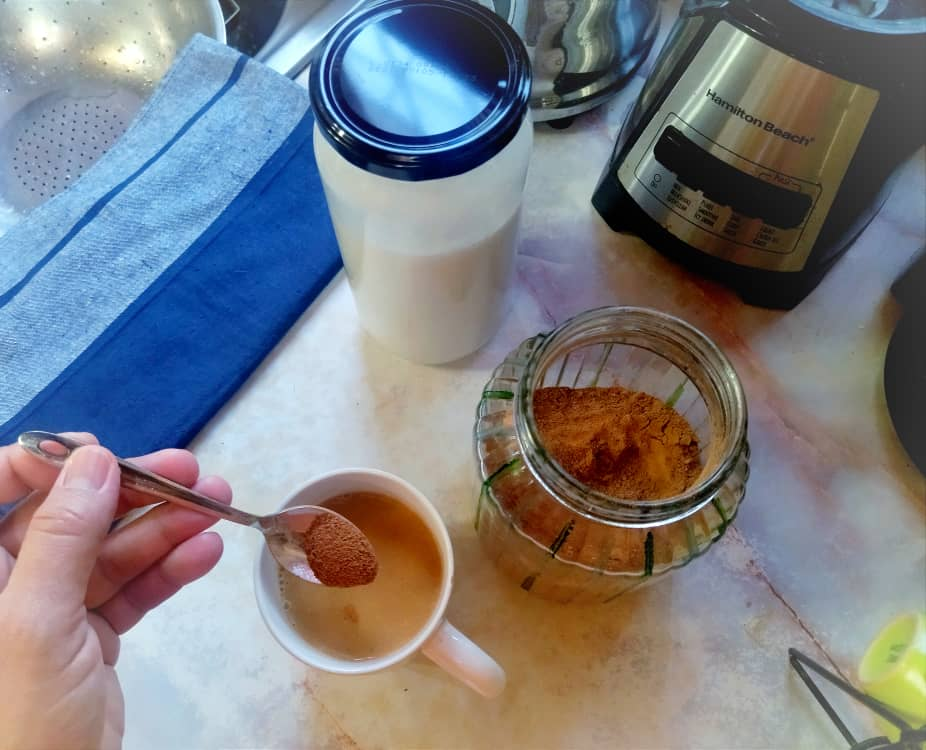 It was 6:15 am. I used all my energy still lacking in coffee to hand-whisk the mocha until it was frothy. That's how I like it.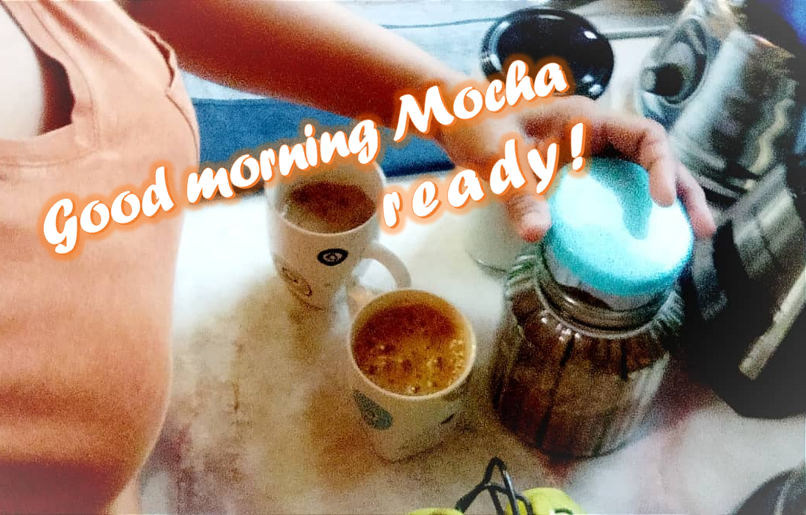 The rest of the coconut milk went in the fridge!
Bon appetite!

All text and images are my own. I have taken the pictures with my Redmi 9T cell phone. And if any GIFs here, I've used GIPHY (https://giphy.com/create/gifmaker) for all the GIFs here.

Thank you so much for your visit!