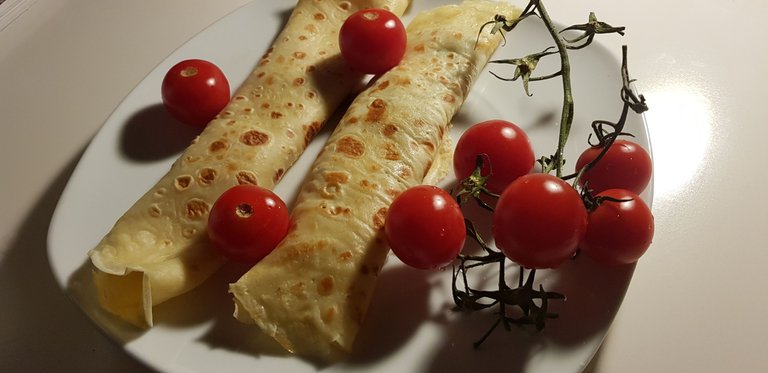 How about making pancakes with spinach in a vegetarian version? Today such an idea appeared in my head and I decided to implement it. I also bought organic tomatoes and decided to add onion and gorgonzola cheese to the spinach stuffing.
A może by tak zrobić naleśniki ze szpinakiem w wersji wegetariańskiej? W mojej głowie pojawił się dzisiaj taki pomysł i postanowiłam go zrealizować. Kupiłam też ekologiczne pomidorki, a do szpinakowego farszu postanowiłam dodać cebulkę i ser gorgonzola.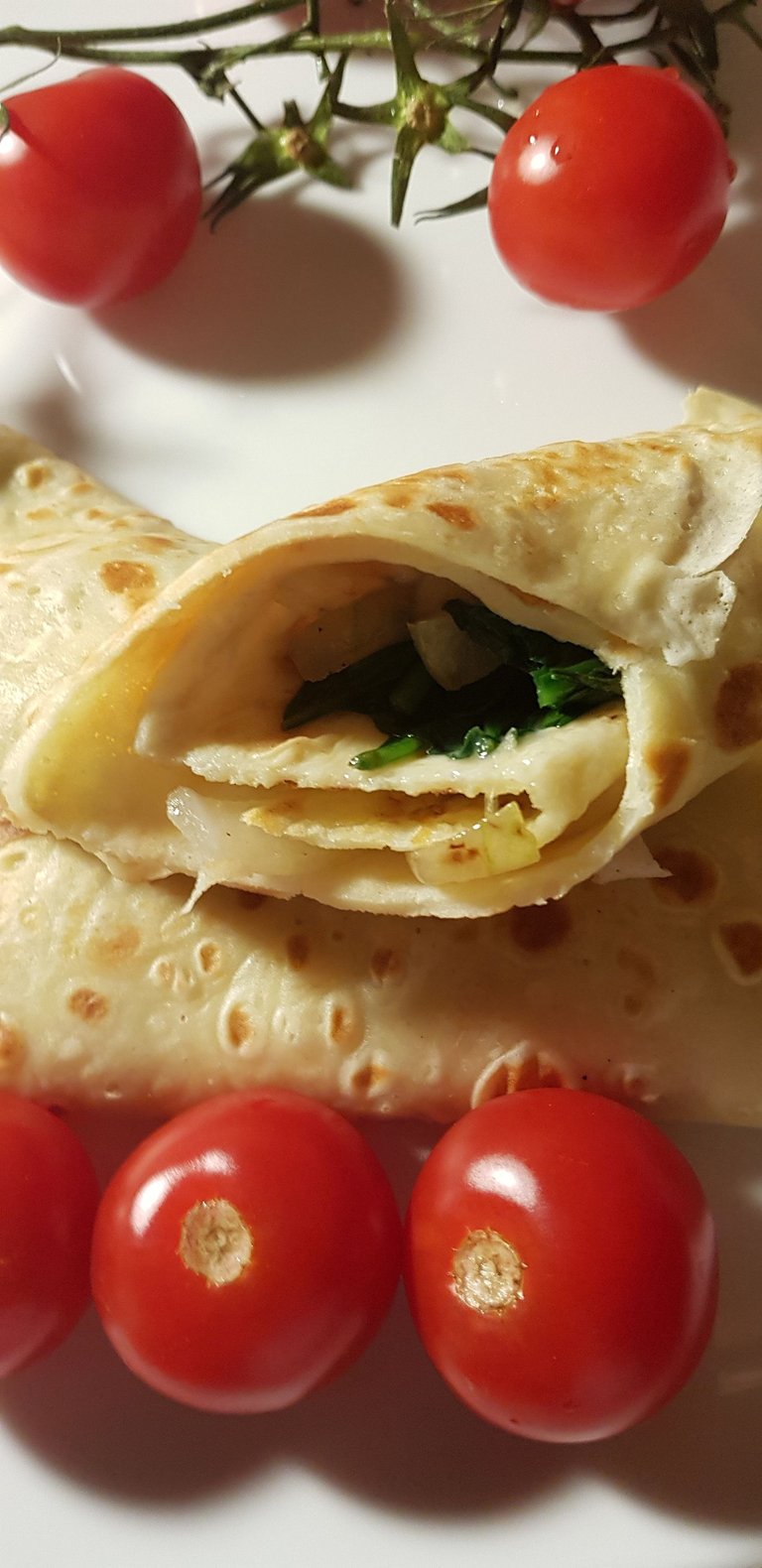 Ingredients:
spinach
gorgonzola cheese
organic tomatoes
onion
flour
milk
egg
salt and pepper
Składniki:
szpinak
ser gorgonzola
ekologiczne pomidorki
cebula
mąka
mleko
jajko
sól i pieprz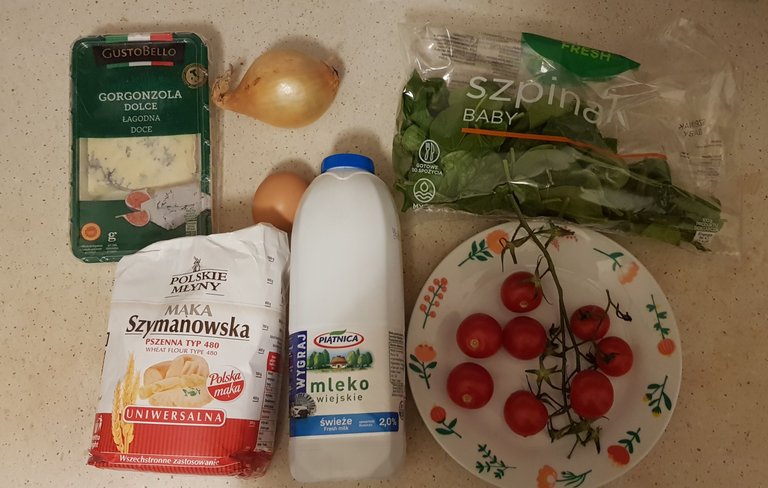 Since recently I also made pancakes, but with a different stuffing and baked, my boyfriend asked me if I decided to open a pancake restaurant 😉 I have made pancakes so well that I can make them quickly and easily. As usual, on one side of the pancake there were lunar colors and on the other, spots that I love. When I was a child, I liked to eat only spots from the pancake, especially when they were deeply fried 😉.
Ponieważ niedawno też robiłam naleśniki, tylko, że z innym farszem i zapiekane, mój chłopak zapytał mnie, czy postanowiłam otworzyć naleśnikarnię 😉 Tak się wyrobiłam w robieniu naleśników, że łatwo i szybko mi się je robi. Jak zwykle z jednej strony naleśnika pojawiły się księzycowe barwy, a z drugiej plamki, które uwielbiam. Jak byłam dzieckiem lubiłam jeść same plamki z naleśnika, szczególnie gdy były mocno podsmażone 😉.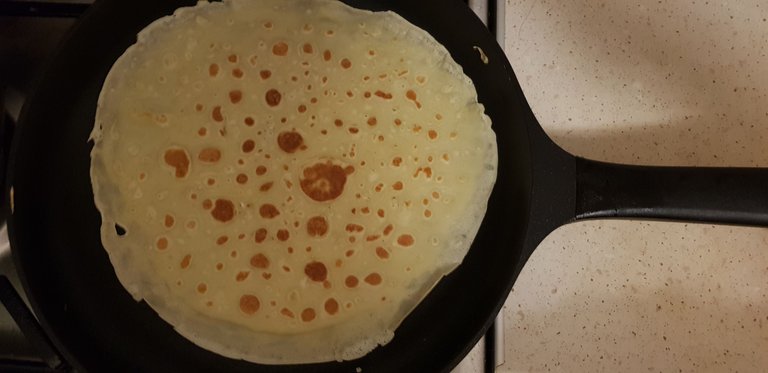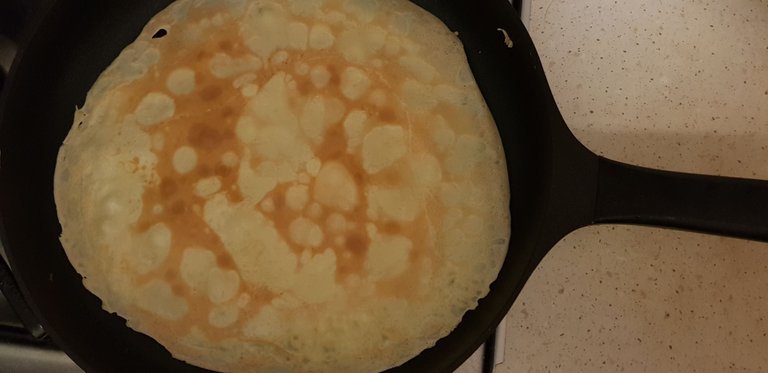 Making stuffing also turned out to be quick. First, I fried the onion, then I added a lot of spinach leaves, which after a few minutes of frying had to be searched for almost with a magnifying glass in a pan 😉 I put the stuffing on the pancake, added a few cubes of gorgonzola cheese and rolled it.
Robienie farszu również okazało się szybkie. Najpierw podsmażyłam cebulkę, później dodałam do niej mnóstwo liści szpinaku, których po kilku minutach smażenia trzeba było szukać niemal z lupą na patelni 😉 Nałożyłam farsz na naleśnika, dodałam kilka kostek sera gorgonzola i zwinęłam go.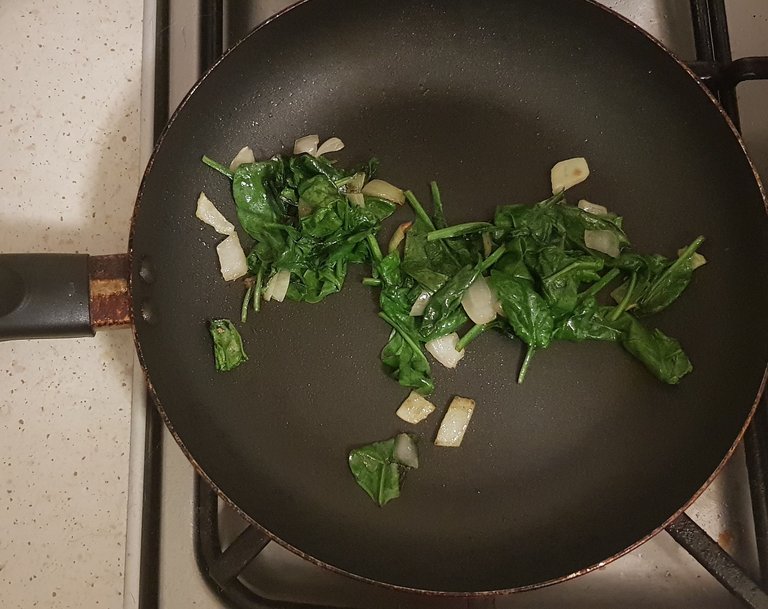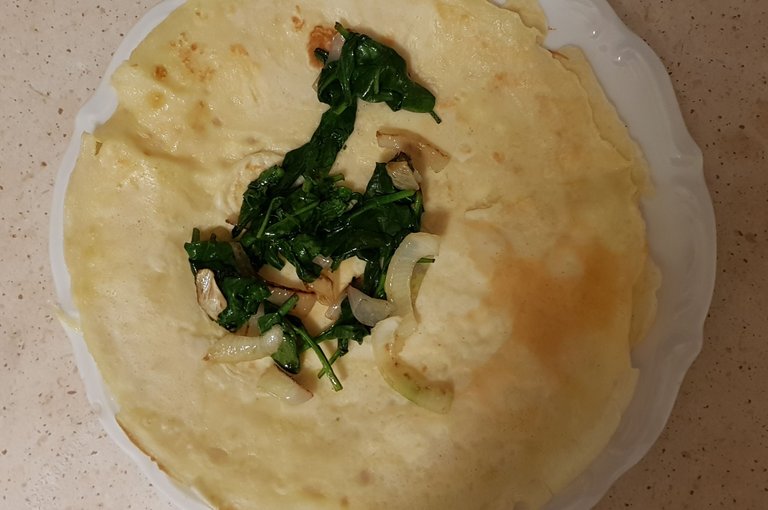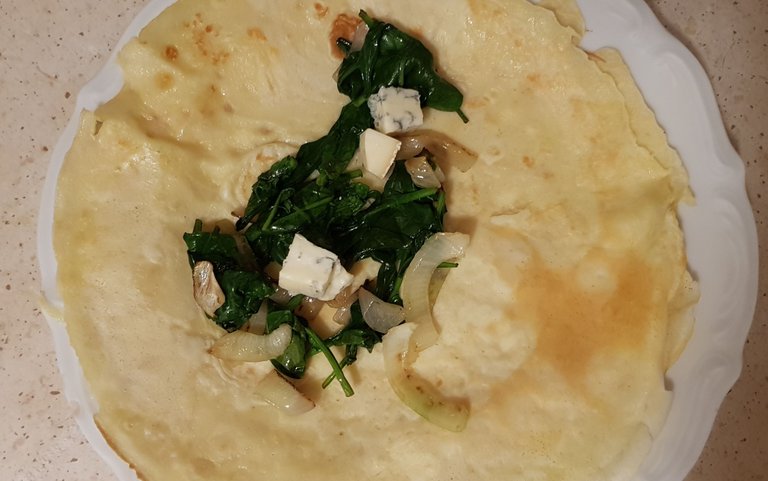 Then I fry the pancakes for a while in the pan to let the gorgonzola cheese melt inside and make them crunchy.
Później podsmażyłam naleśniki przez chwilę na patelni, żeby w środku rozpuścił się ser gorgonzola i żeby były chrupiące.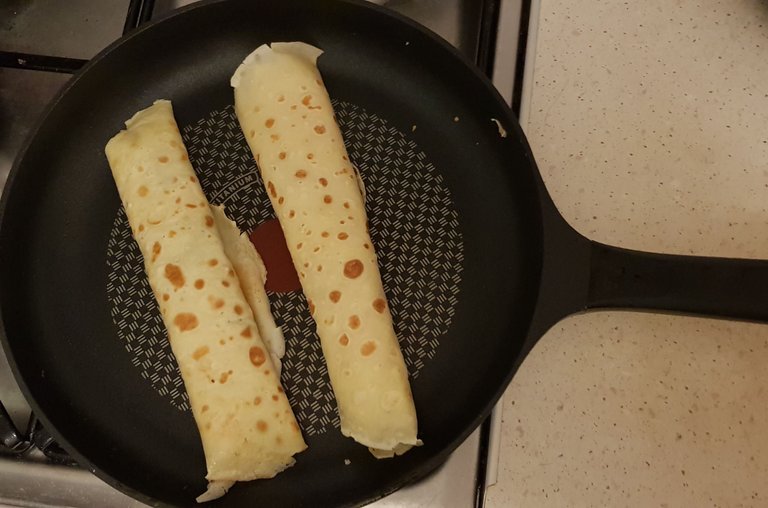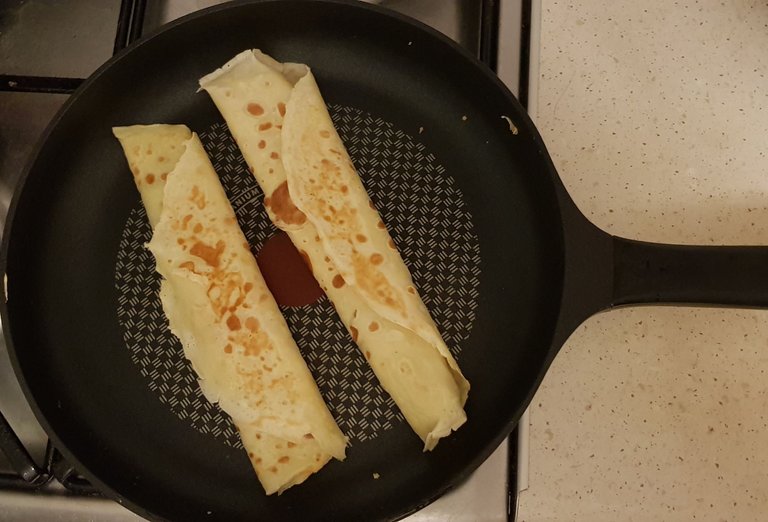 I ate the pancakes with the addition of organic tomatoes. In the past, I used to make pancakes with spinach and feta cheese, but gorgonzola cheese is my favorite now. It has a wonderful taste. The pancakes tasted great, along with the cherry tomatoes.
Naleśniki zjadłam z dodatkiem ekologicznych pomidorków. W przeszłości robiłam czasem naleśniki ze szpinakiem i serem feta, ale ser gorgonzola jest obecnie moim faworytem. Ma cudowny smak. Naleśniki smakowały świetnie, w towarzystwie pomidorków.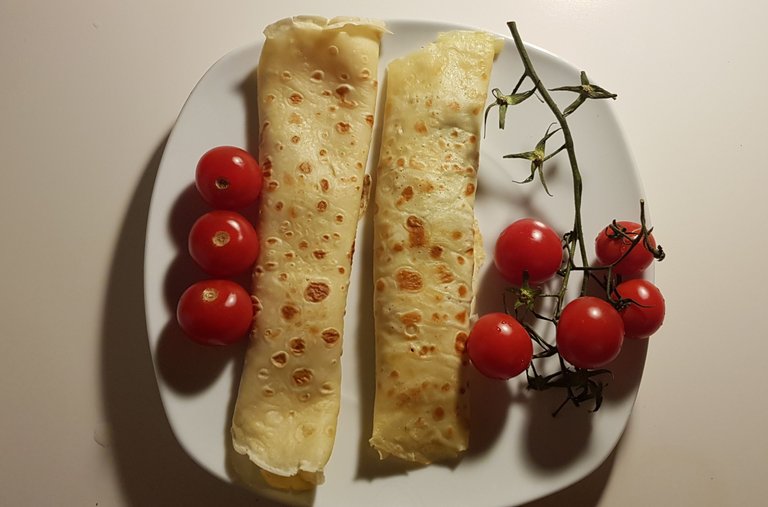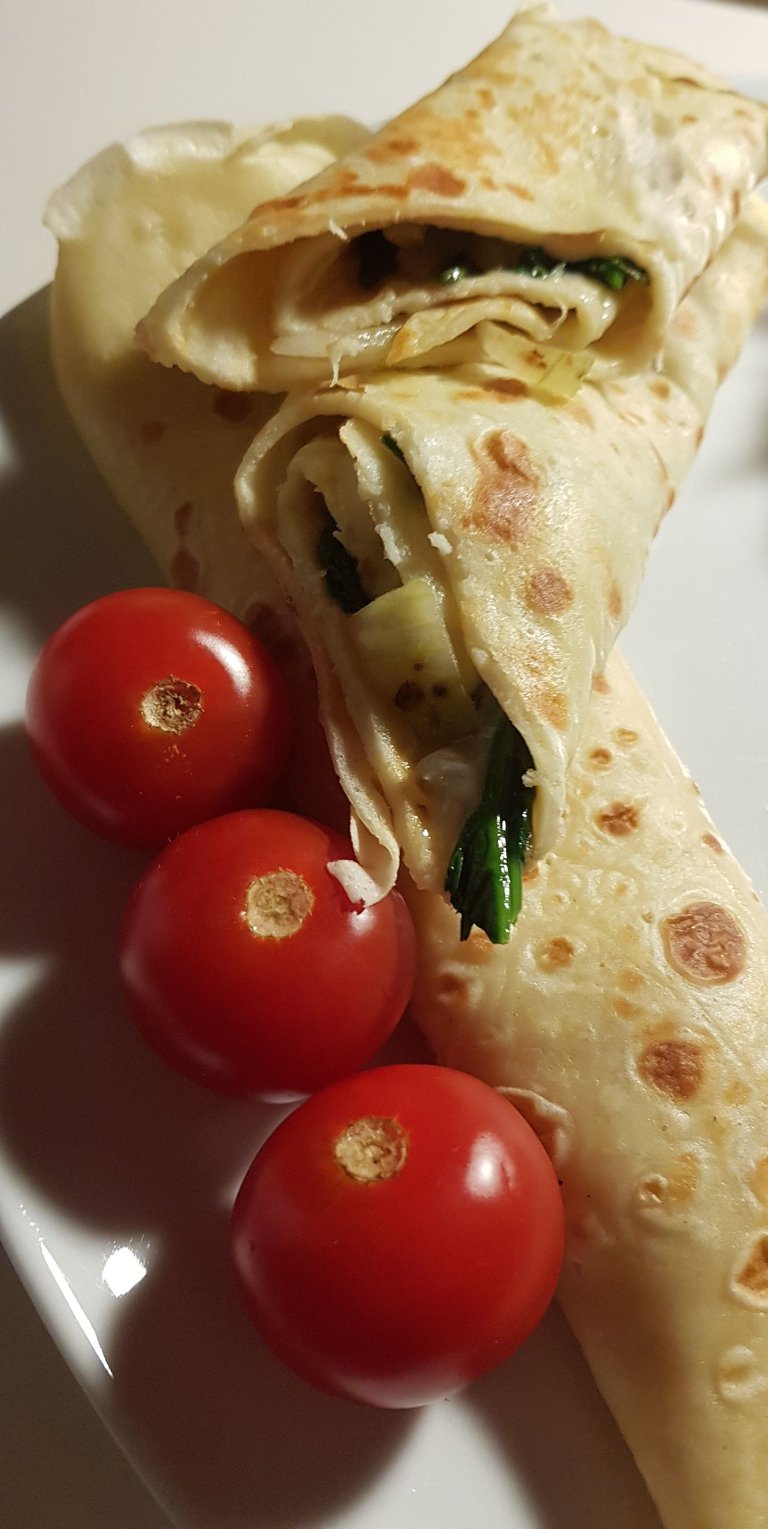 Original content by
@katiefreespirit
All photos and text are my own.
Oryginalna treść autorstwa @katiefreespirit


Wszystkie zdjęcia i tekst są moje.