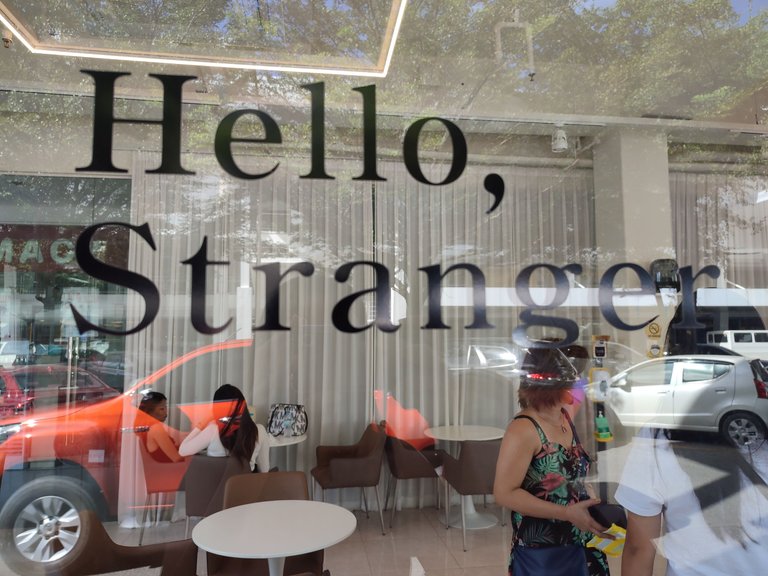 Two days ago, I and my friends visited the cafe called "MERCI". It's a Korean owned coffee shop in streetscapes in Banilad just across from Seoul restaurant. They sell some tarts, croissants and amazing fruity cakes which we already tried once at @meysa's 19th birthday.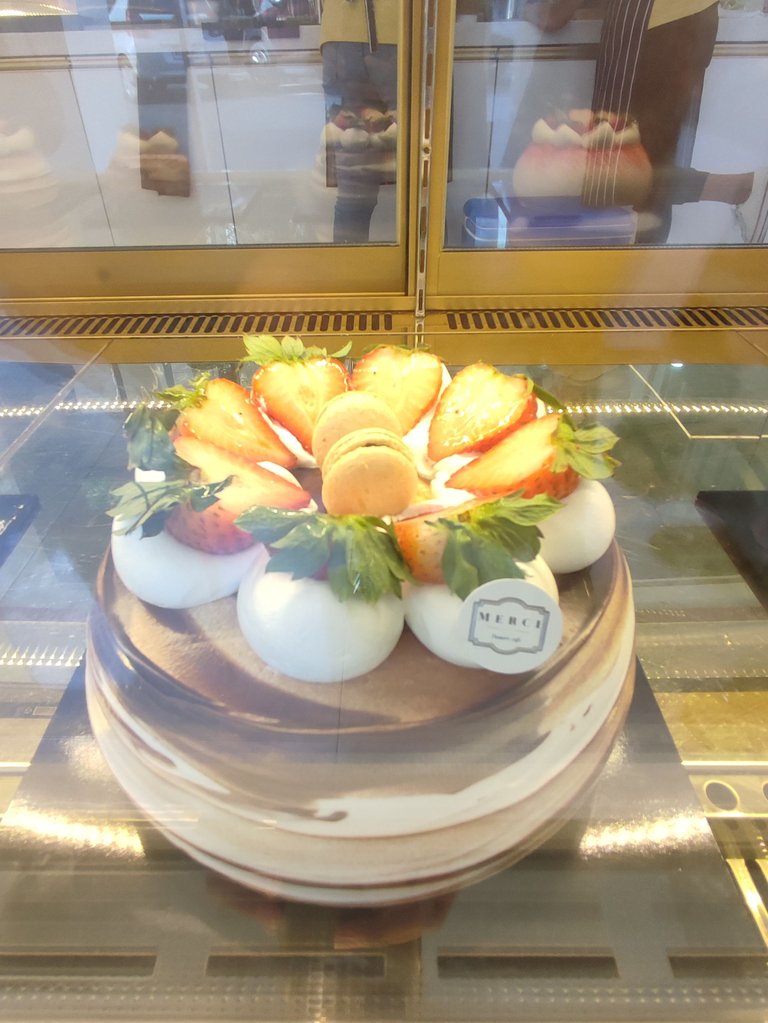 They have cakes that cost around 1500 for the whole cake itself and 200 pesos per slice.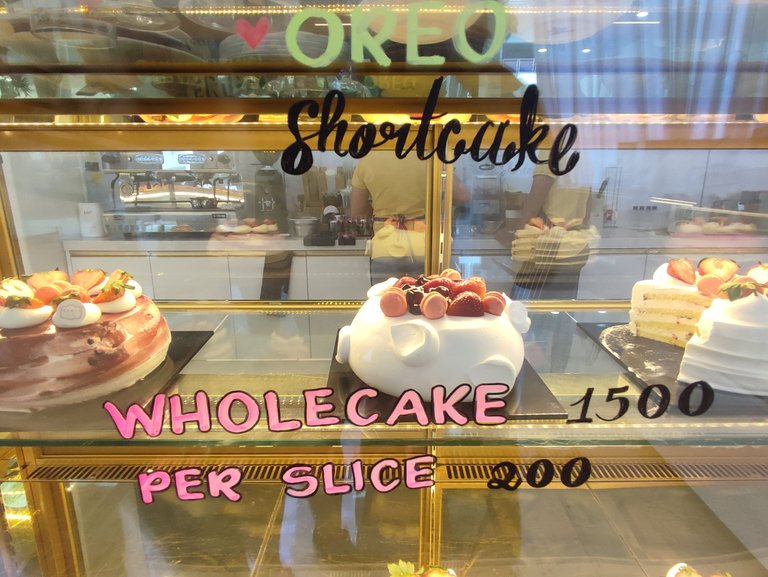 Their cakes are amazing ✨ When it comes to chocolate you can taste the 100% richness of cacao and the fresh fruits that they added into it that seems to collide every bite.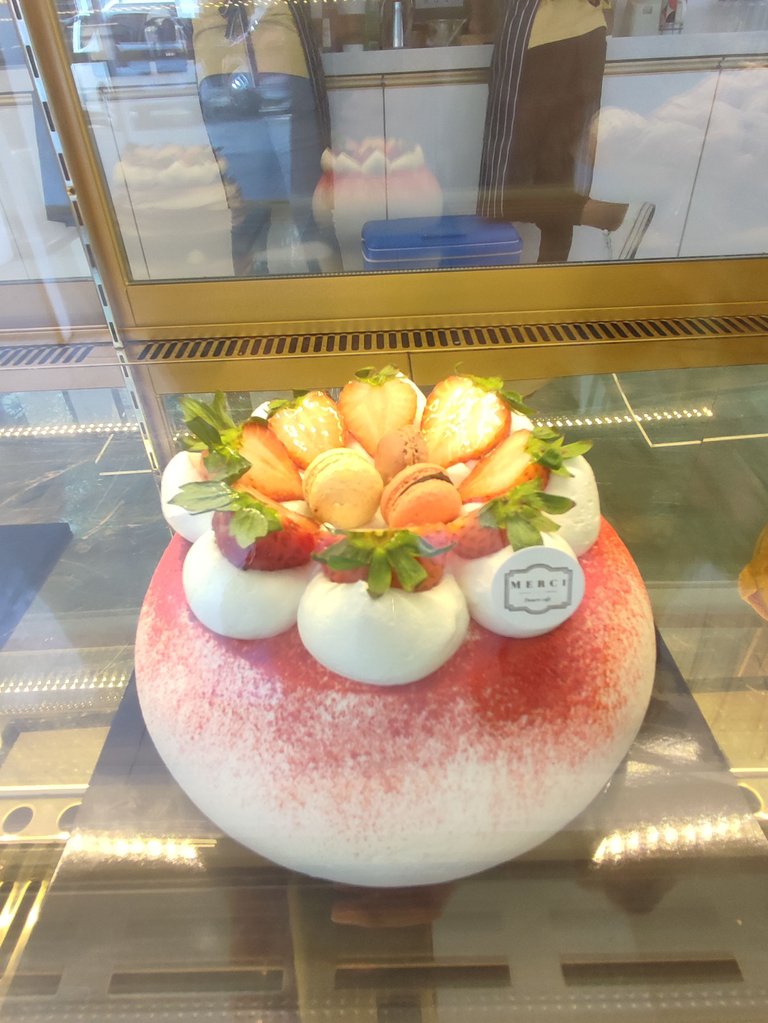 Mostly cakes are sweet but they have something sweet and not in between.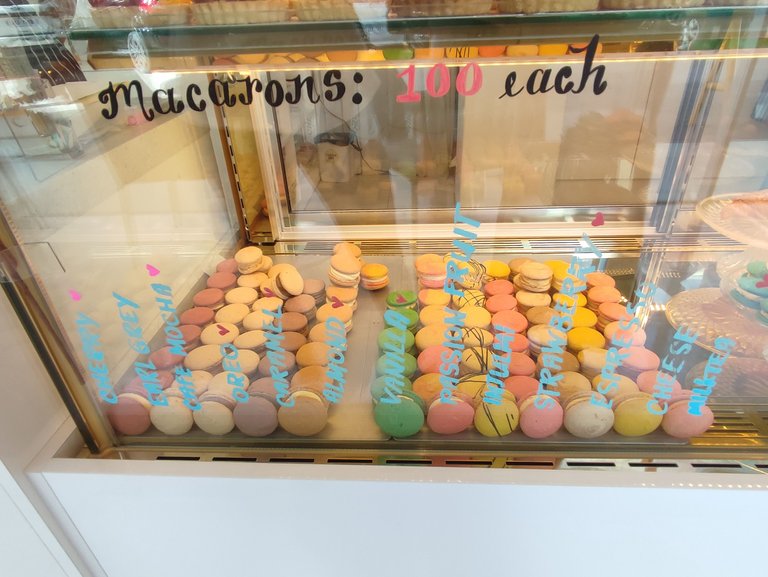 They also have macaroons which are 100 pesos each. I was sharing it to @hiraya that I tried very expensive macaroons in Paris while having a trip with my girlfriends coz I want to feel and eat how Parisian macaroons taste like compared to others.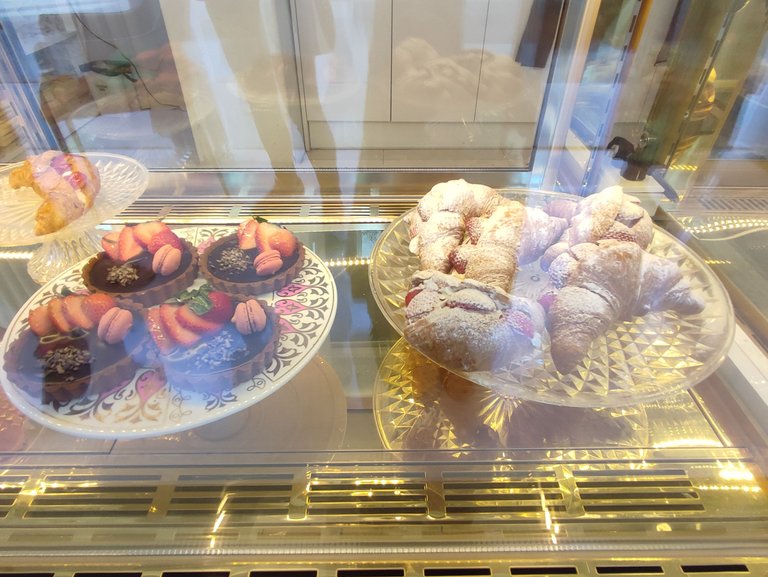 They have croissants my favourite of all time. When I was in Sweden. My host dad is French so basically, the kids learned to speak French and the eldest one always correct me if we go to the bakery and buy " croissant" the crossaaaaannnnw way of saying it. Which until now I always have it every time I ordered one. And just laughed about it. ✨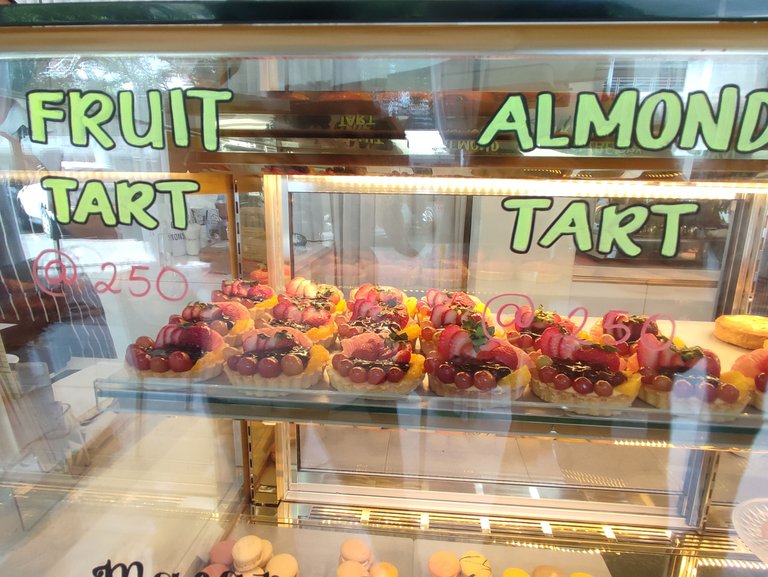 We knew this place because of @hiraya. And yes when it comes to Korean places to go. Hiraya is our navigator.
So, we decided to order seven of the different tarts being displayed. As we are seven of us so we'll take one tart each and shared it with everyone. Yes, we shared everything under the moon. You order this, I'll order a different one and we shared. That's how we roll as friends who are eaters hahaha.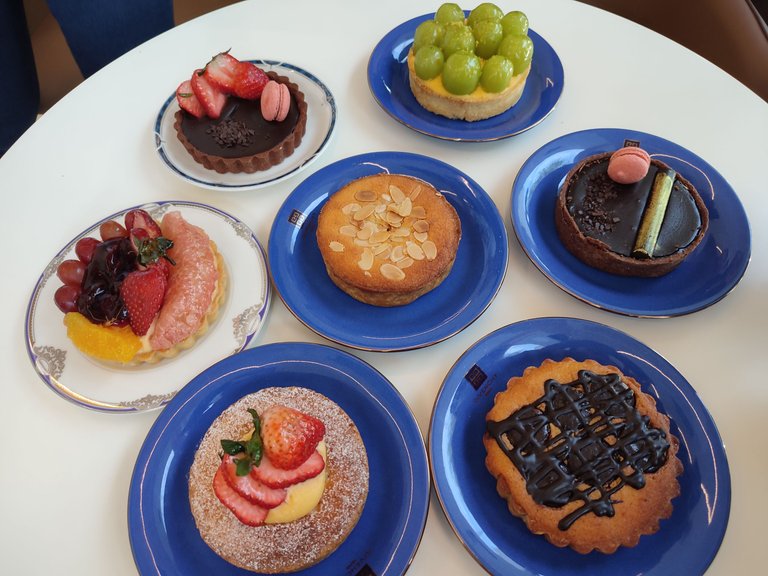 We got the green grape tart ✨ (250 PHP) some of the grapes were seedless and some are not. When you take a bite. The grapes pop up in your mouth and it's really good like juicy that keep the tart less sweet ✨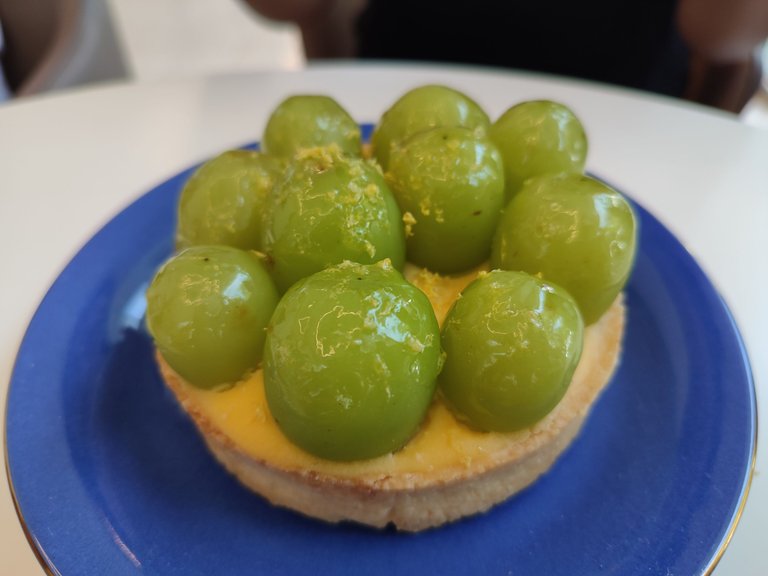 The FRUIT TART which is my favourite amongst the tarts we ordered ✨ It consists of sliced oranges, pomelo, purple grapes, fruit jam and strawberry and it's freaking good. One of the best 🌟 (250 PHP)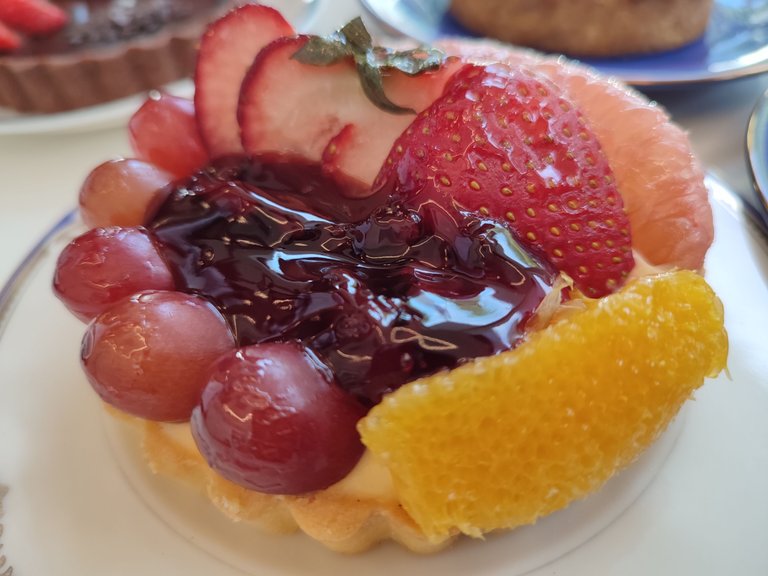 The Strawberry Tart 🍓 (250 Php)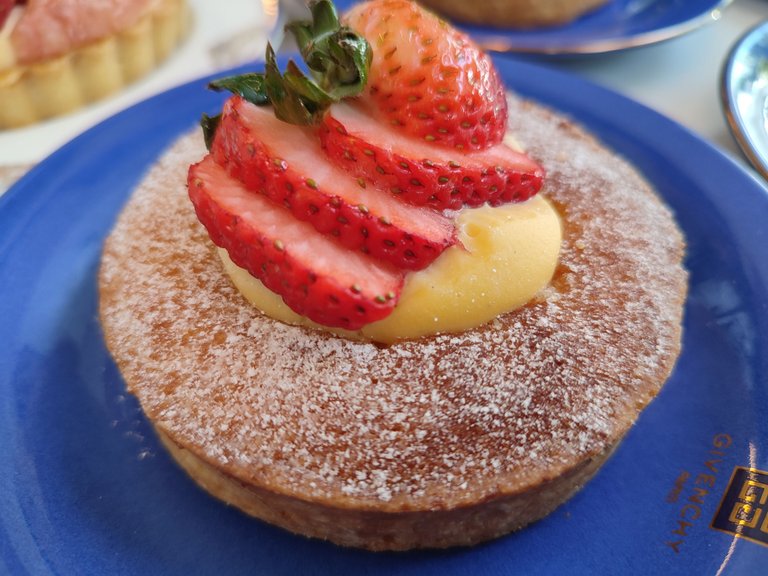 The almond tart is only 200 PHP but it's good.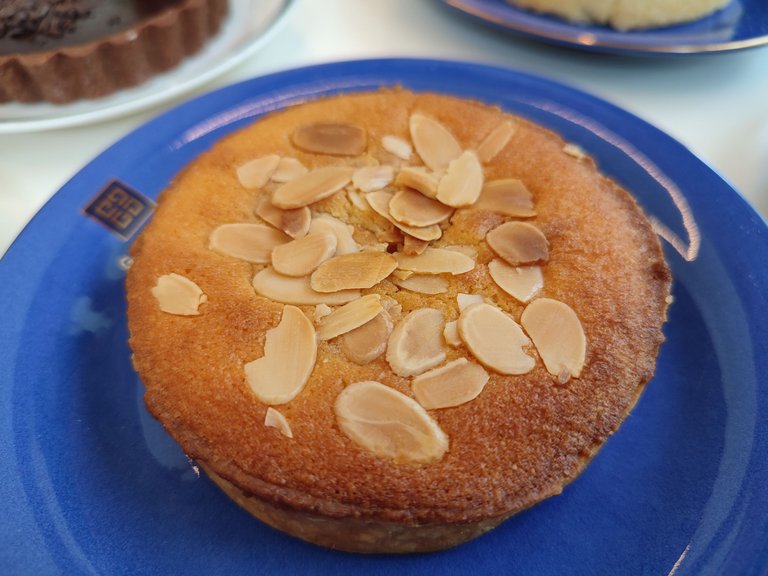 The chocolate almond tart for 250 PHP ✨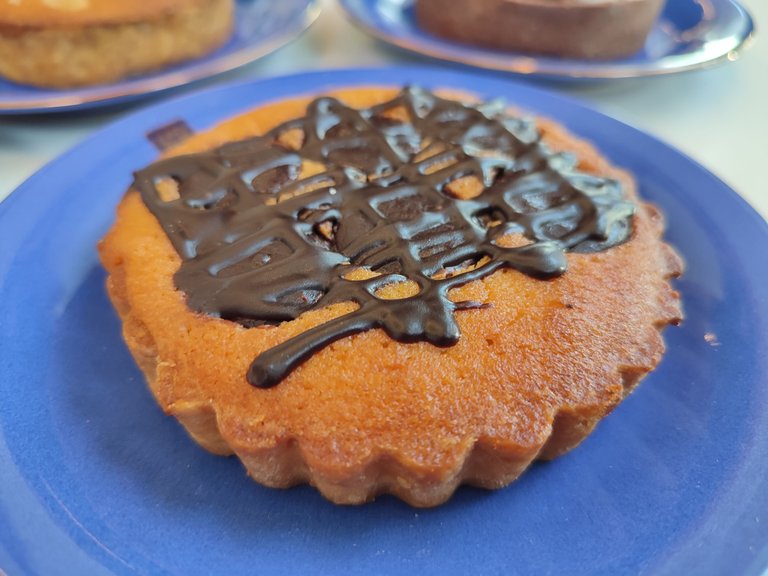 The special tart! Yes, I wonder why makes it special. Then, when we tried it. That's why. It's rich in chocolate flavour. And the macaroons and the strawberry makes it special too. ✨ (250 PHP)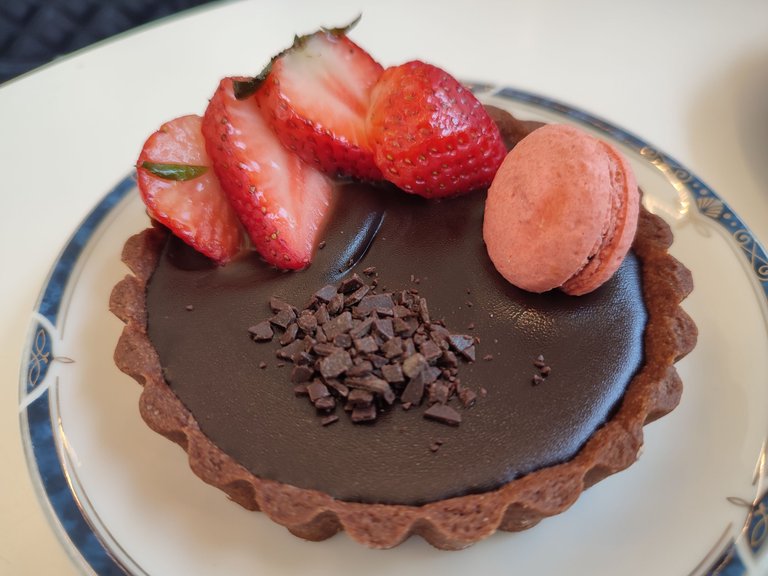 The set of tarts wouldn't be completed without the chocolate tart.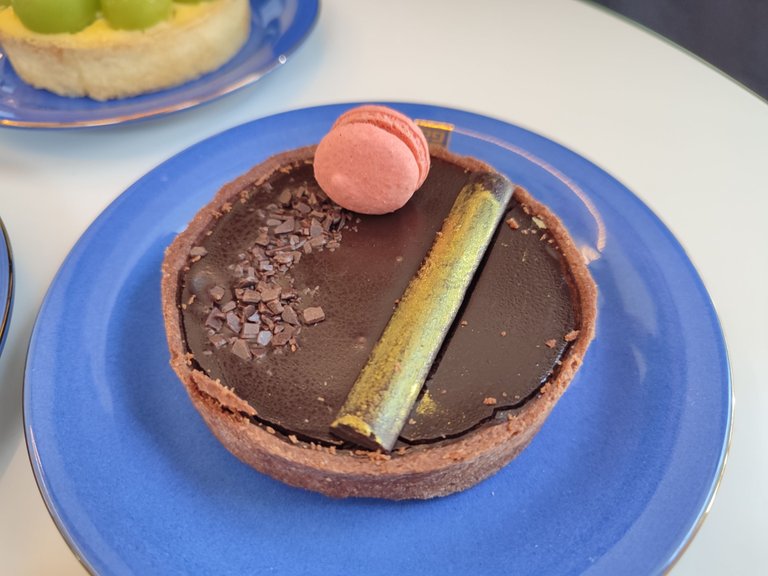 Since not all of us loves coffee. We decided to have some tea instead. Each bag of tea cost 100 PHP but you can refill water anytime.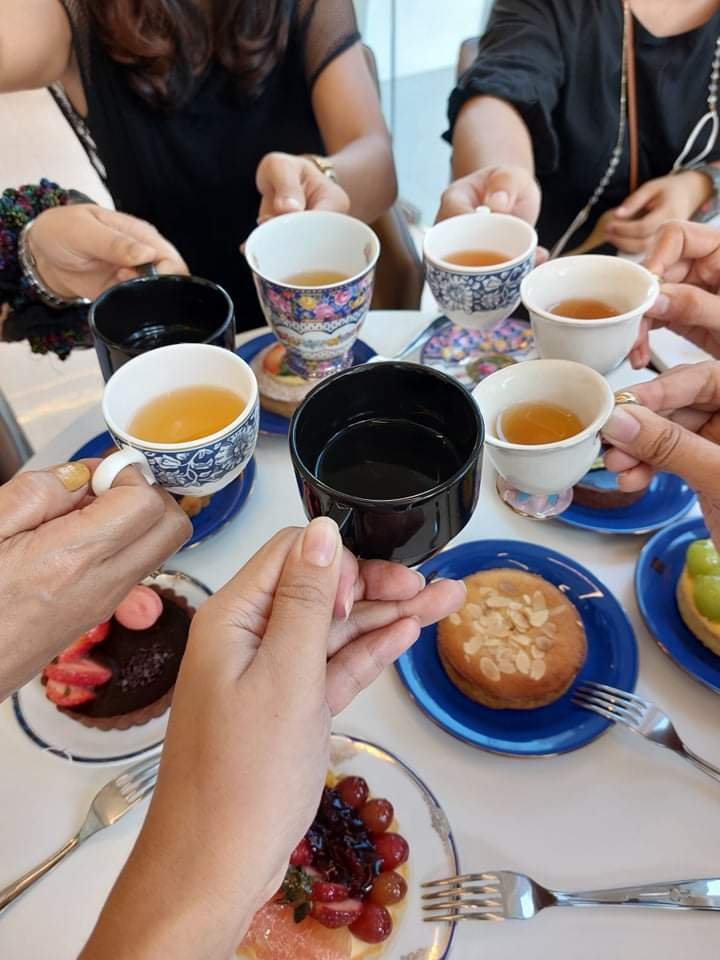 We are so happy that we reunited again and to that, we need a tea toast! A toast for the great friendship that we all girls shared for year's now. And for happiness amongst everyone!✨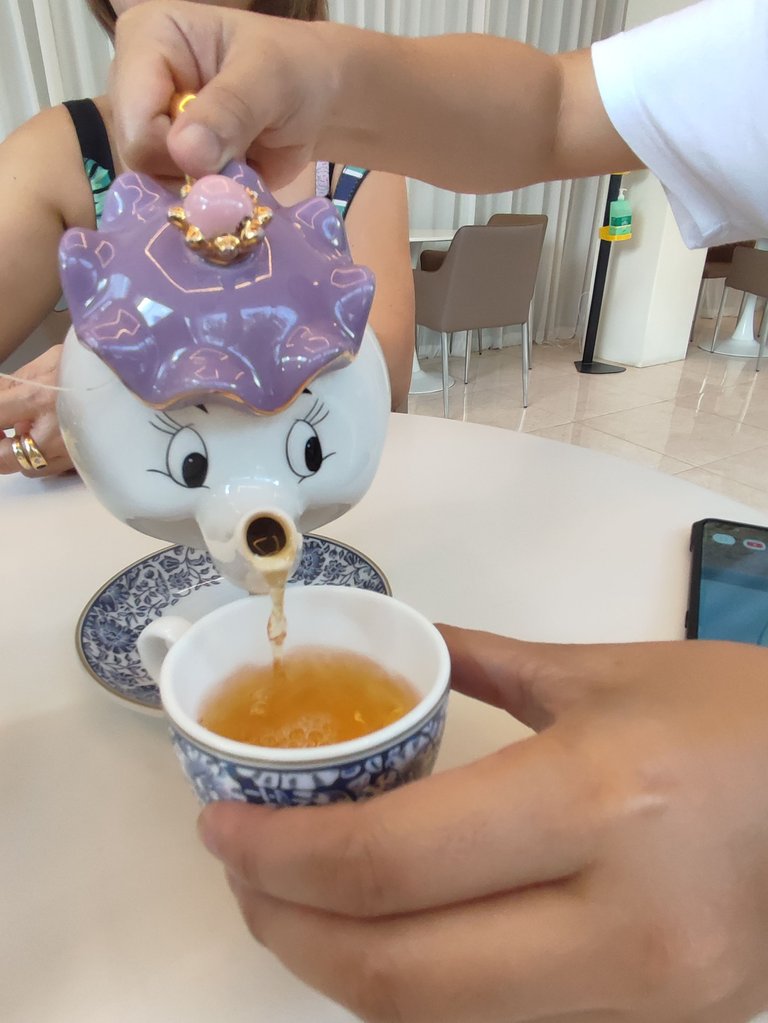 This tea thing is so cute that I wanna bring it home ✨ I'm a fan of all these cute things like mugs, teapots and everything cute for FIKA. I have my little collection back in Mindanao from my European trips way back before.
This place is a good place to dine in with friends and family. Enjoying the sweets, coffee and teas ✨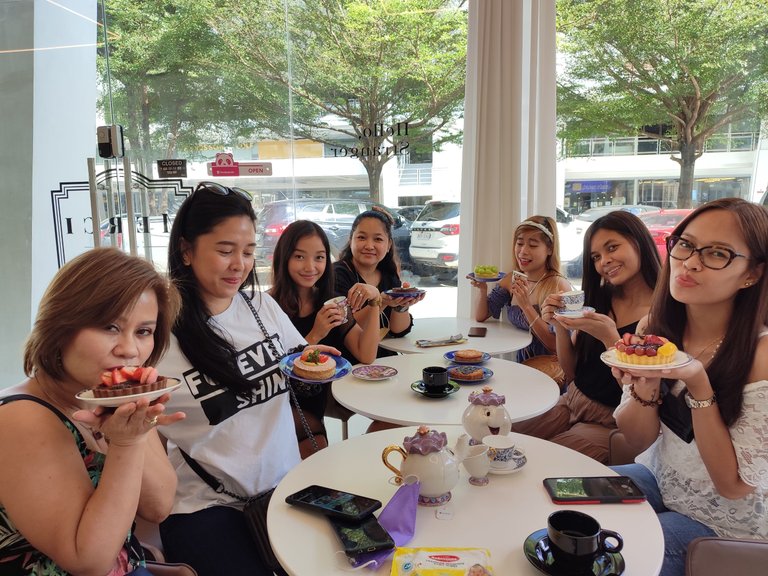 Forever grateful for these gorgeous ladies here. Without them. My Cebu life wouldn't be happier ✨ ✨